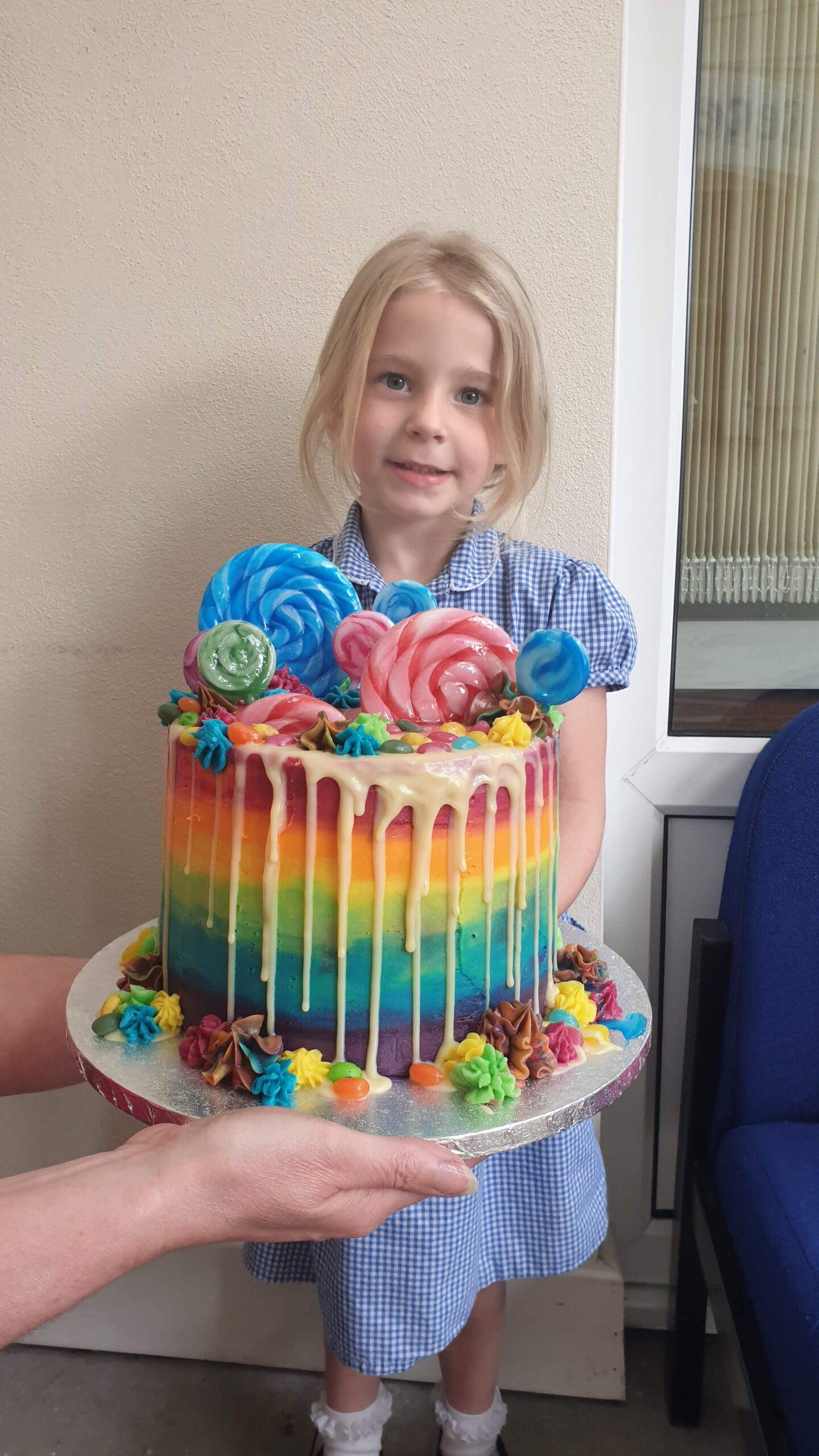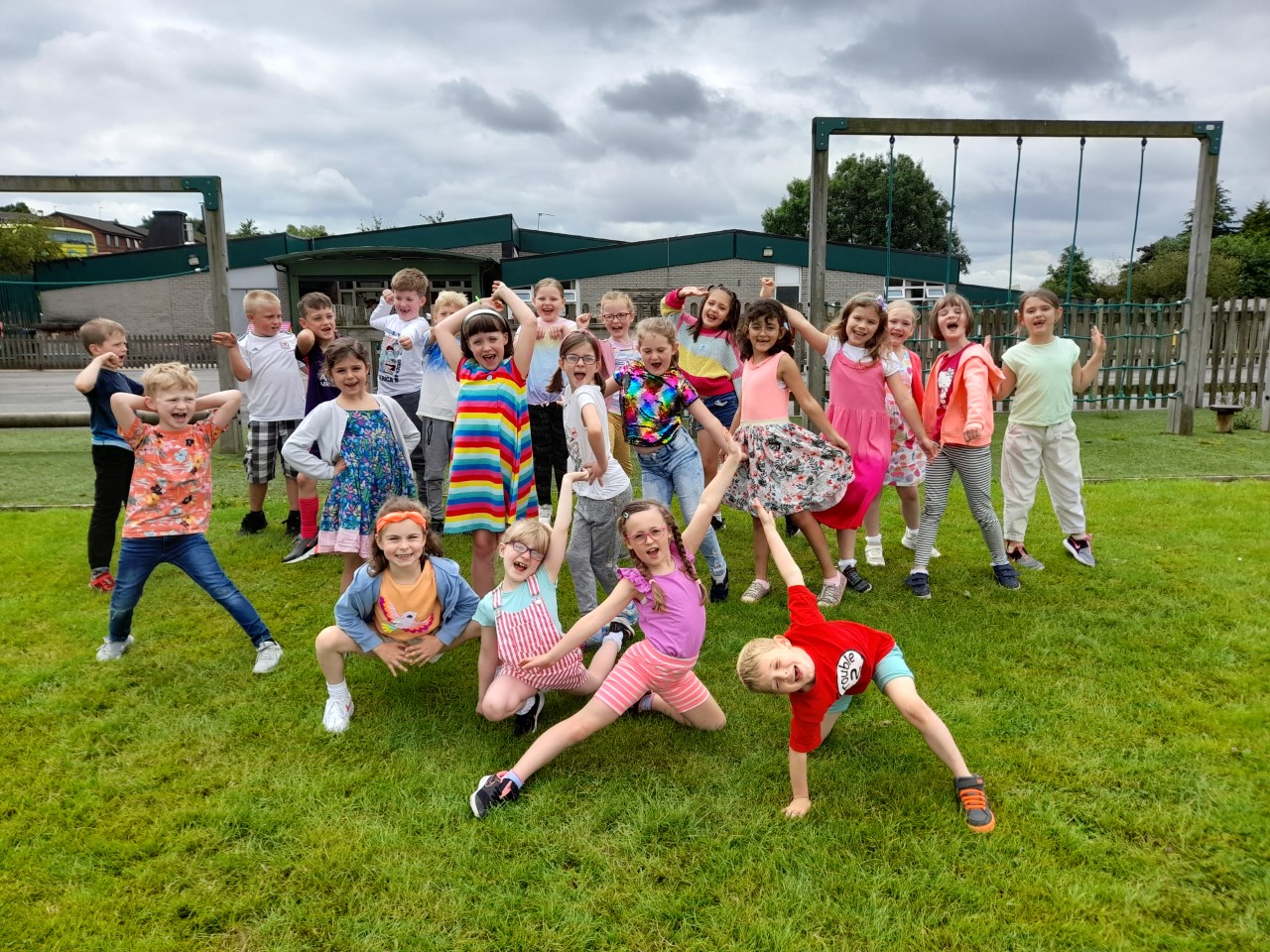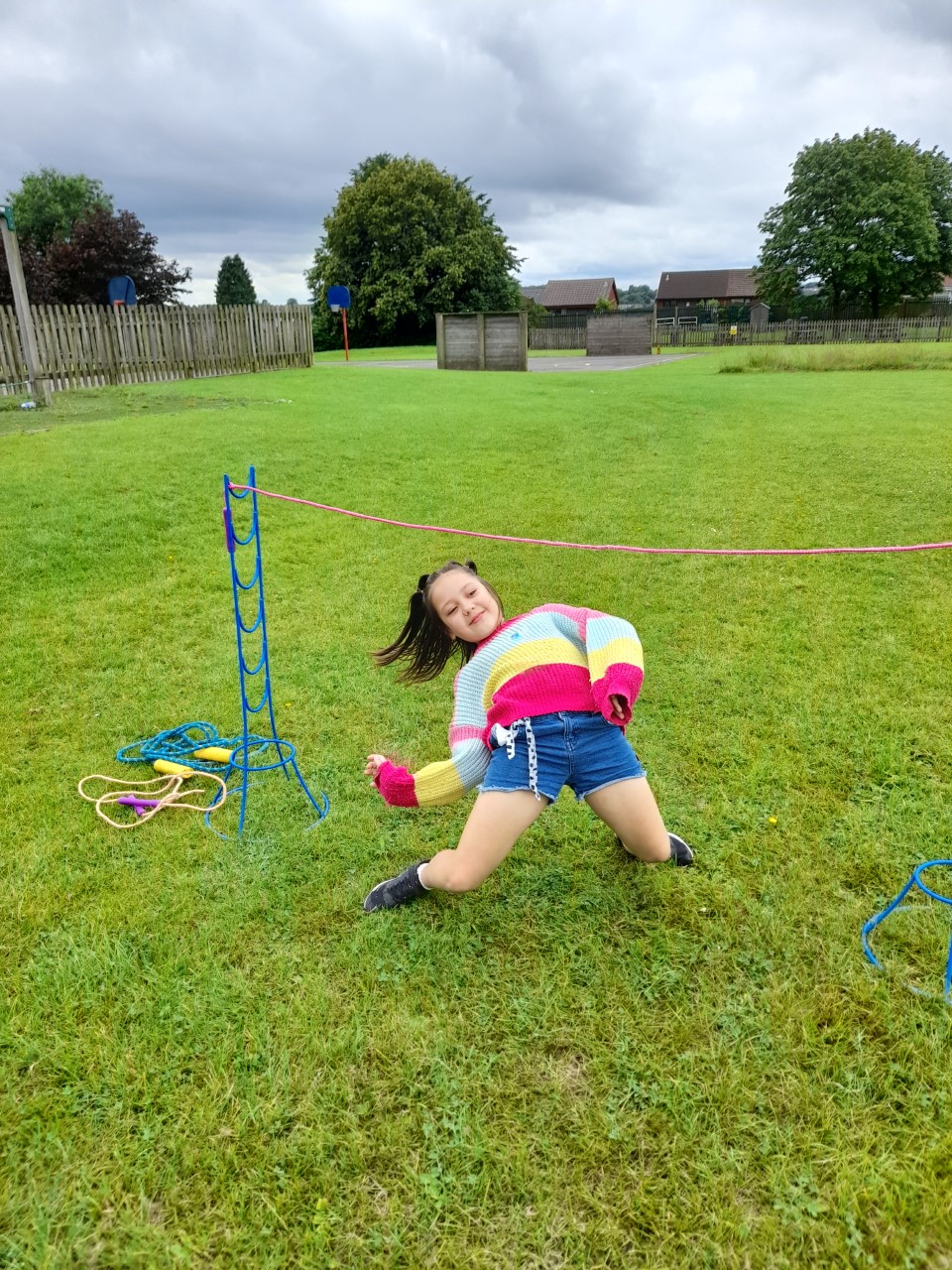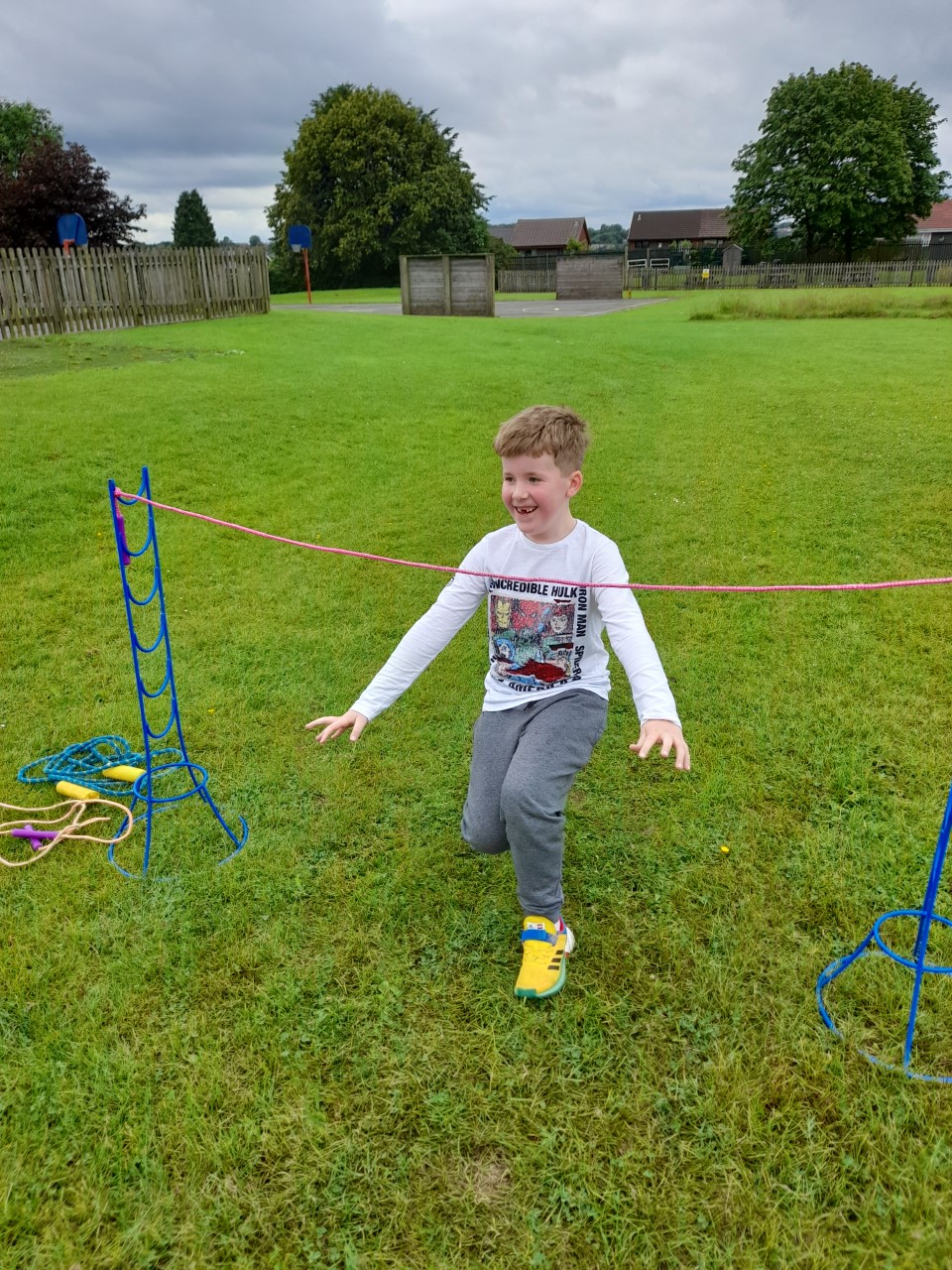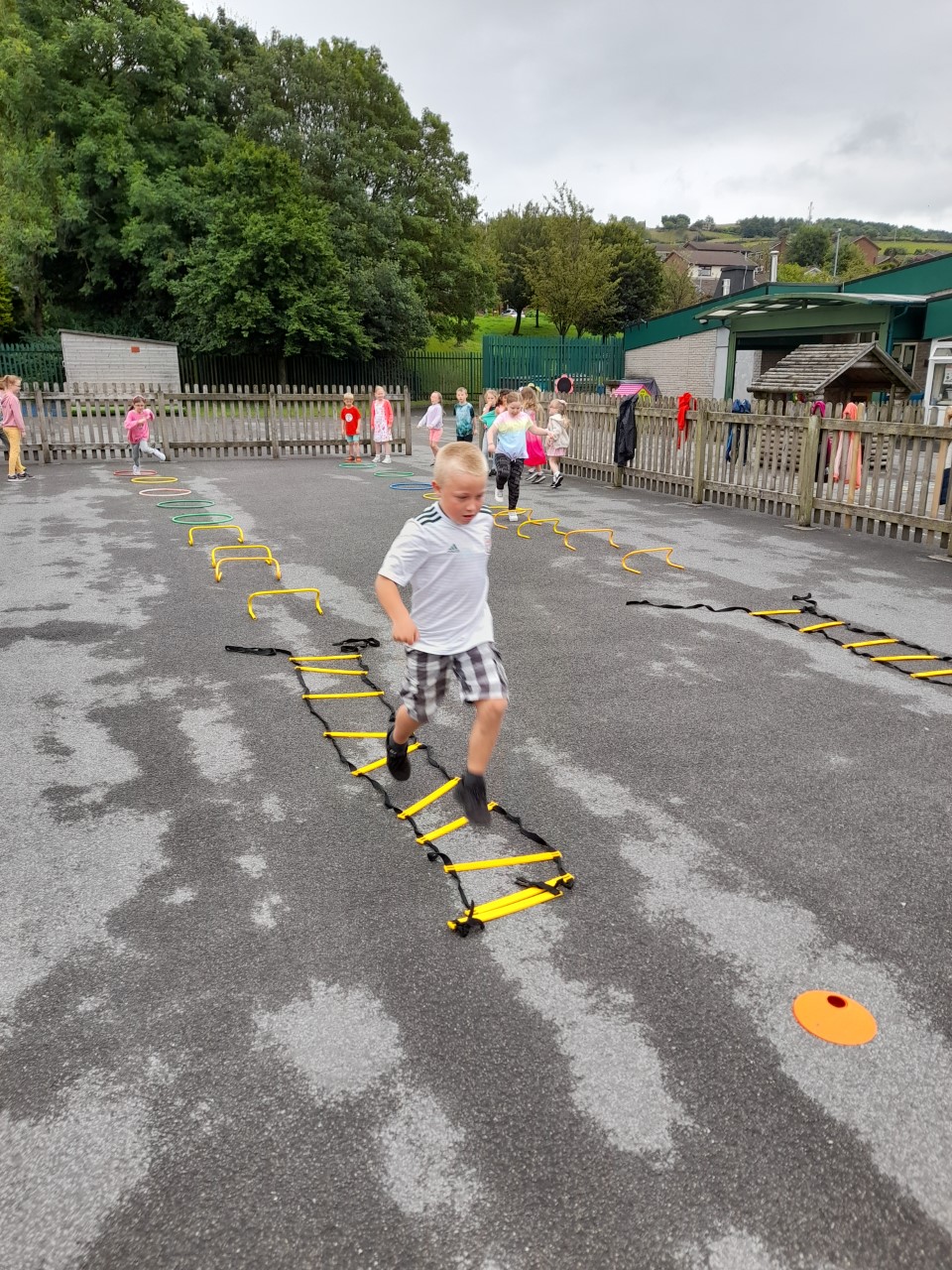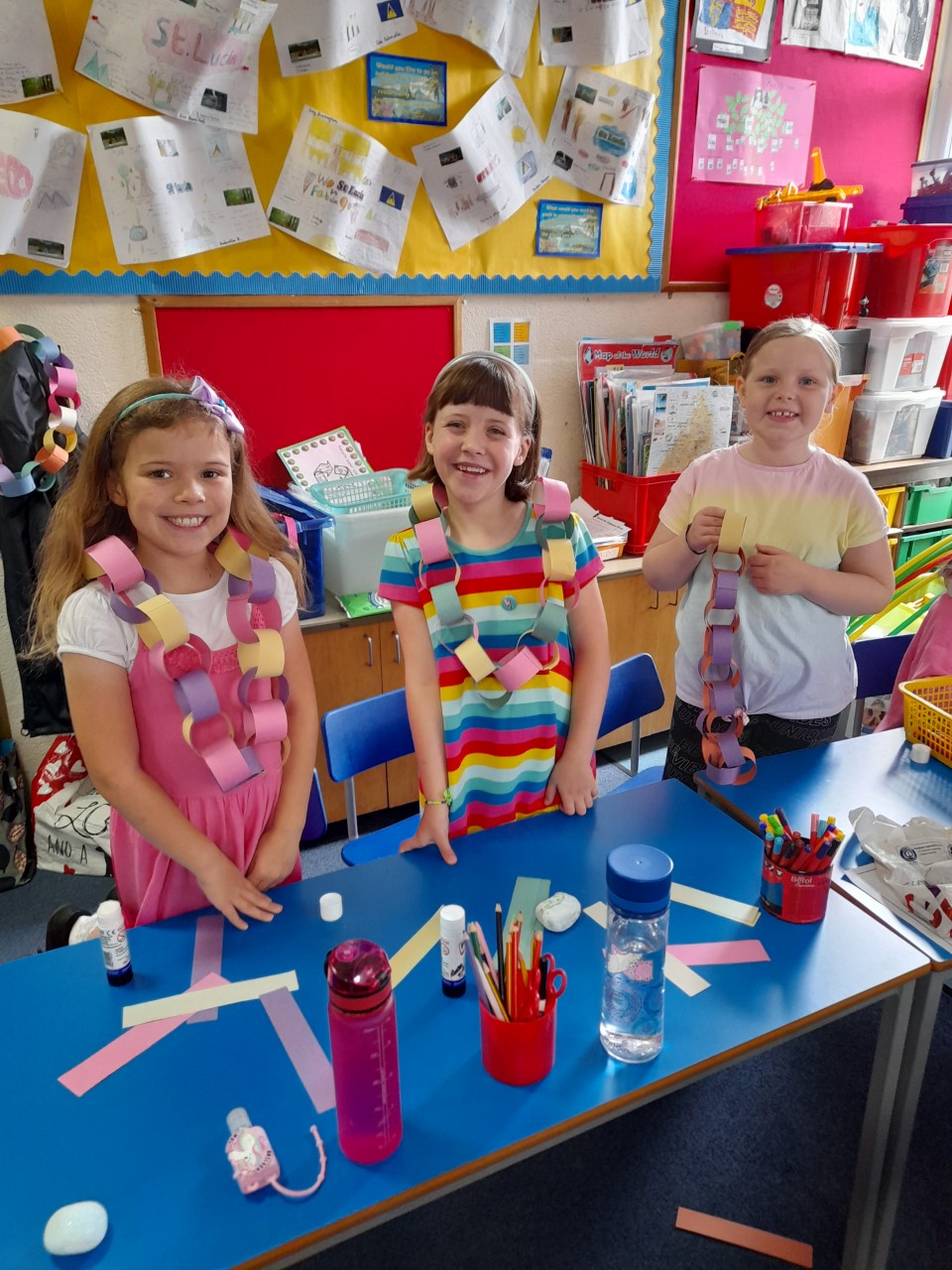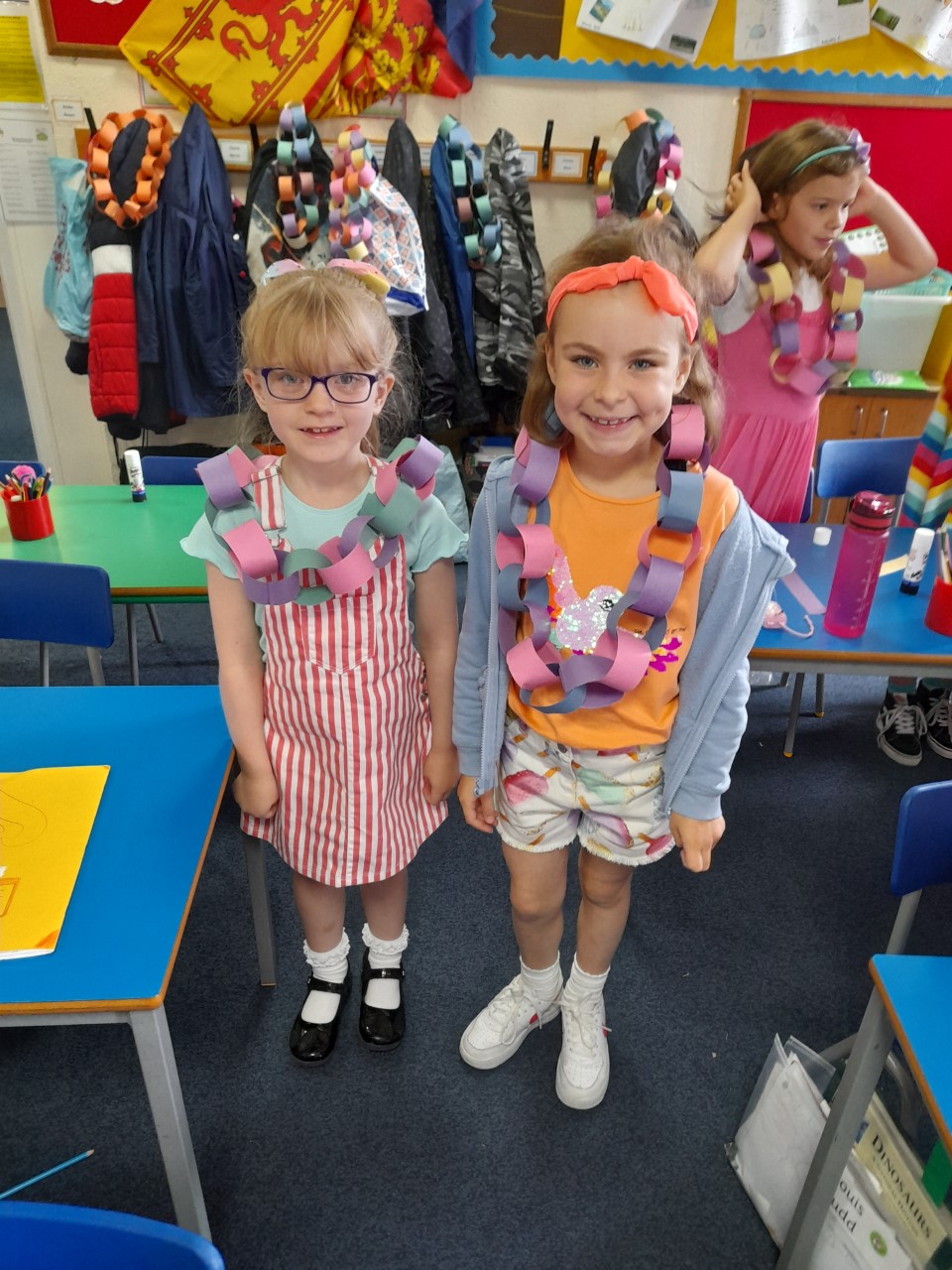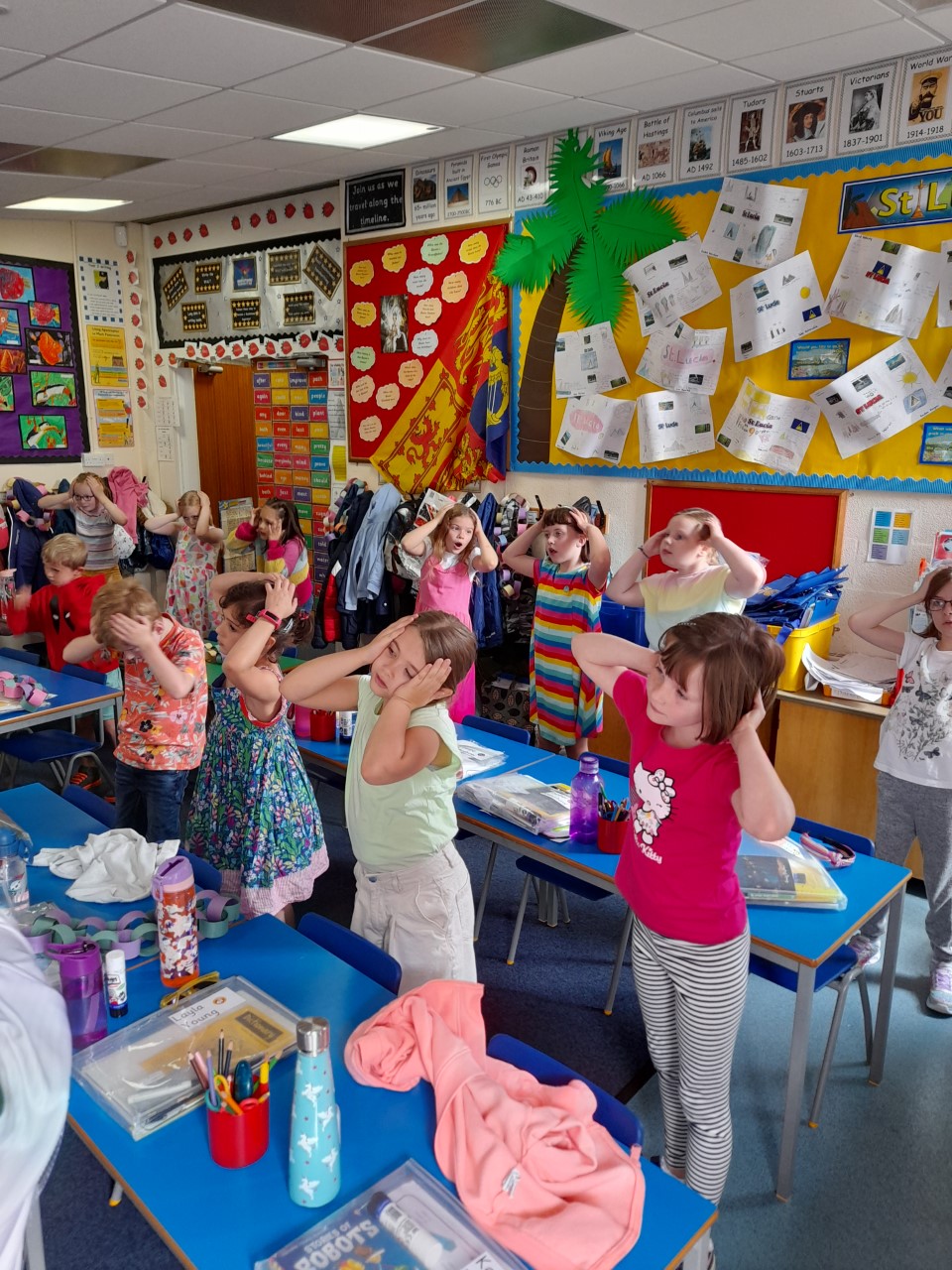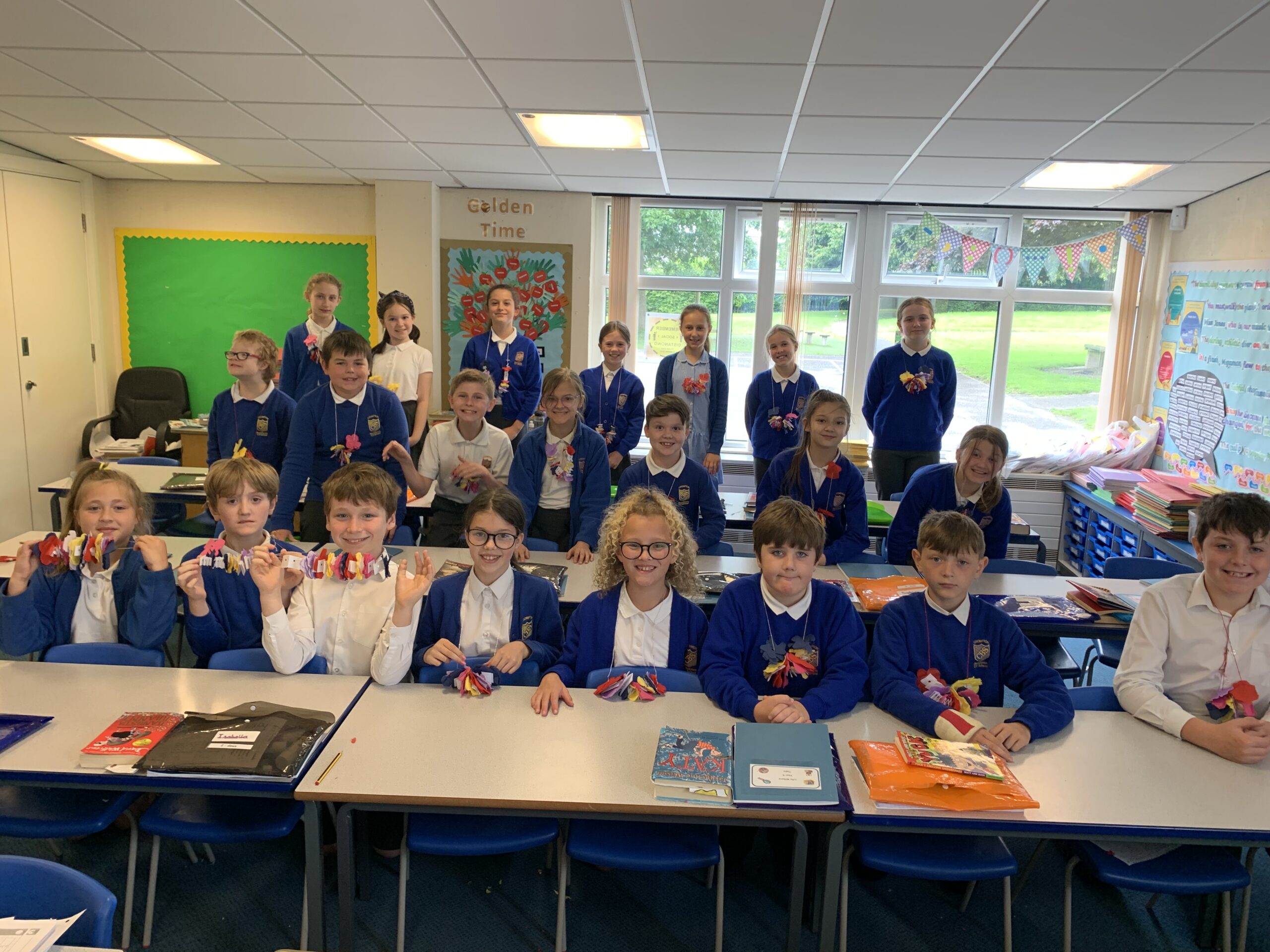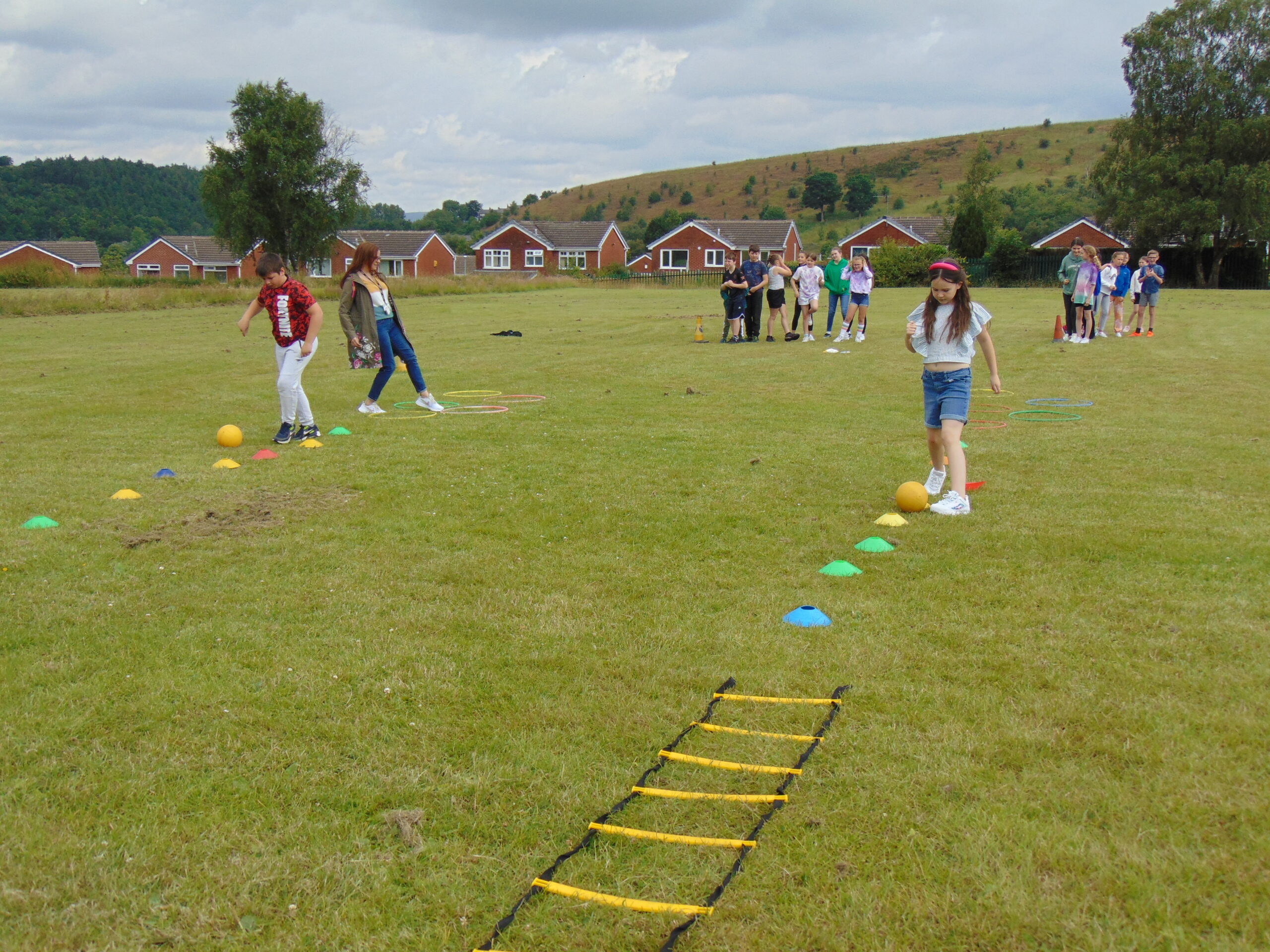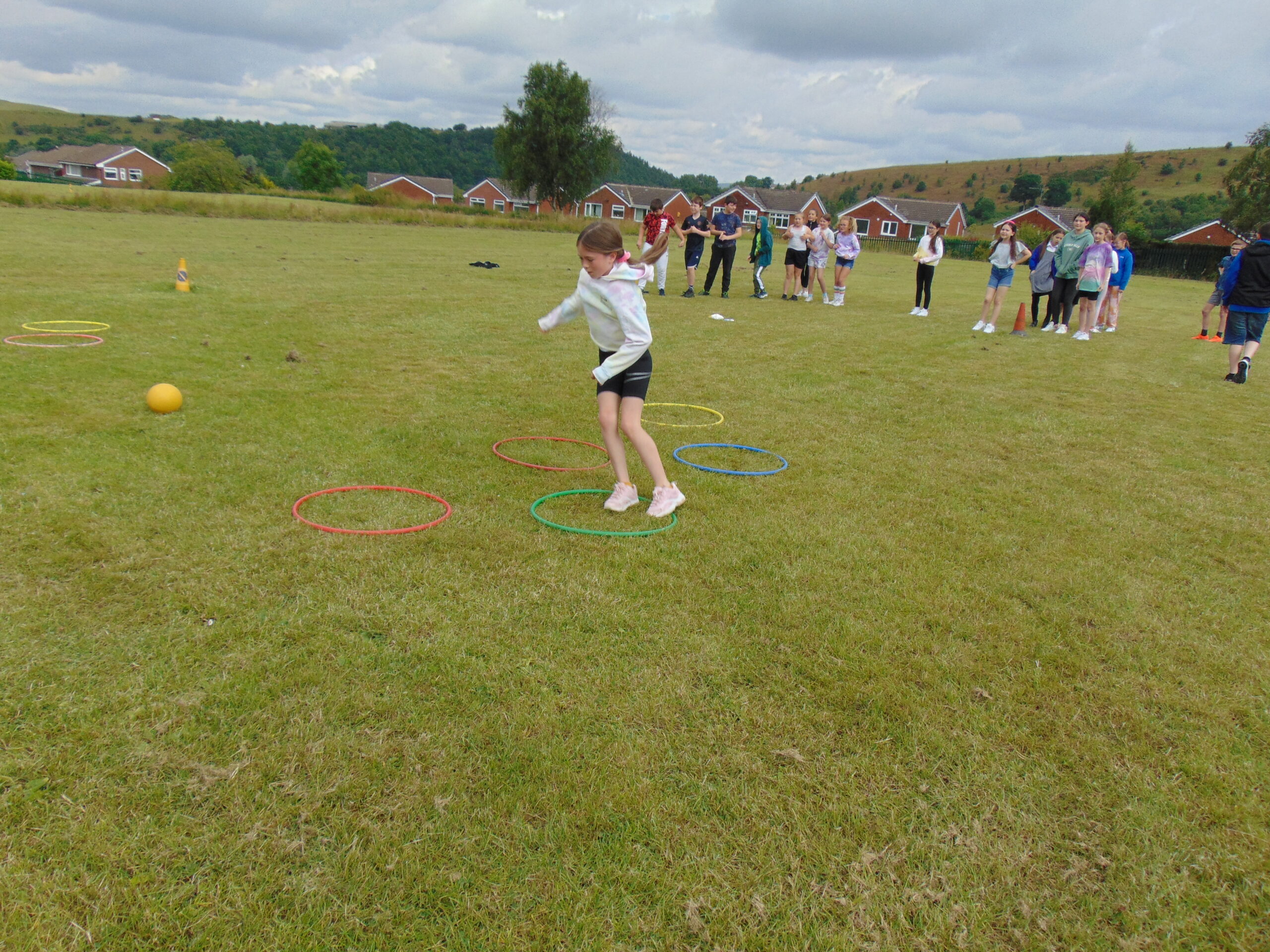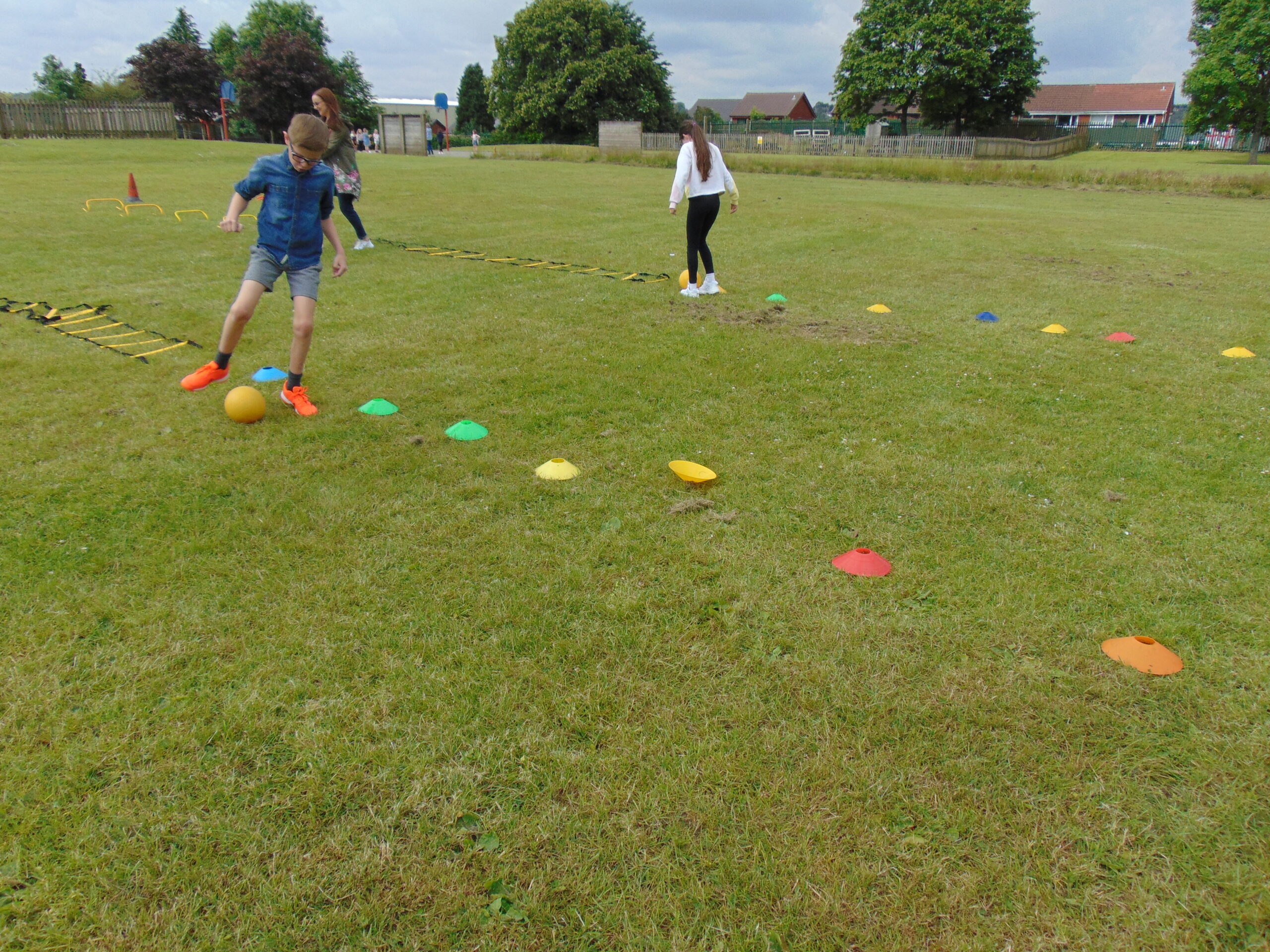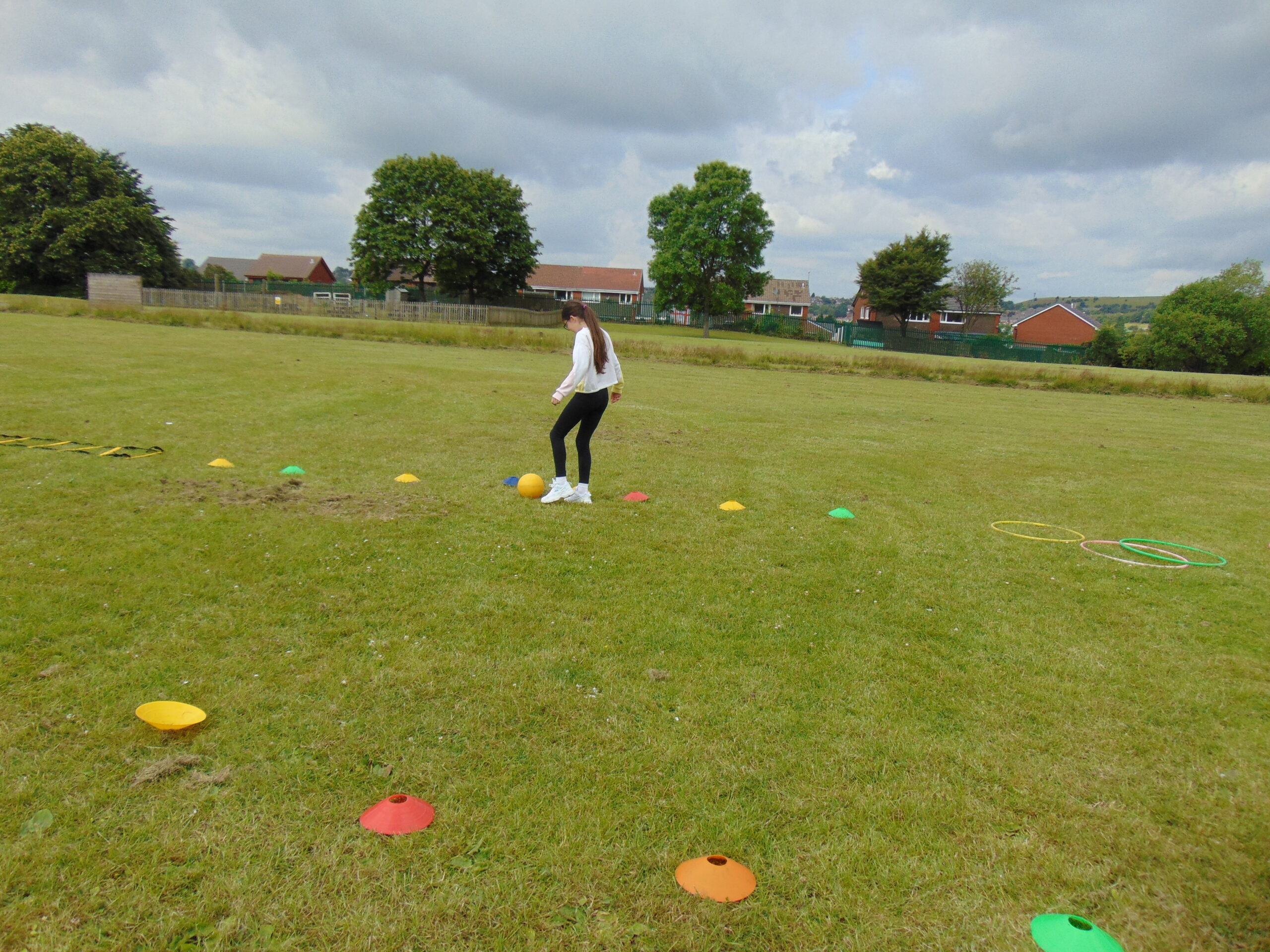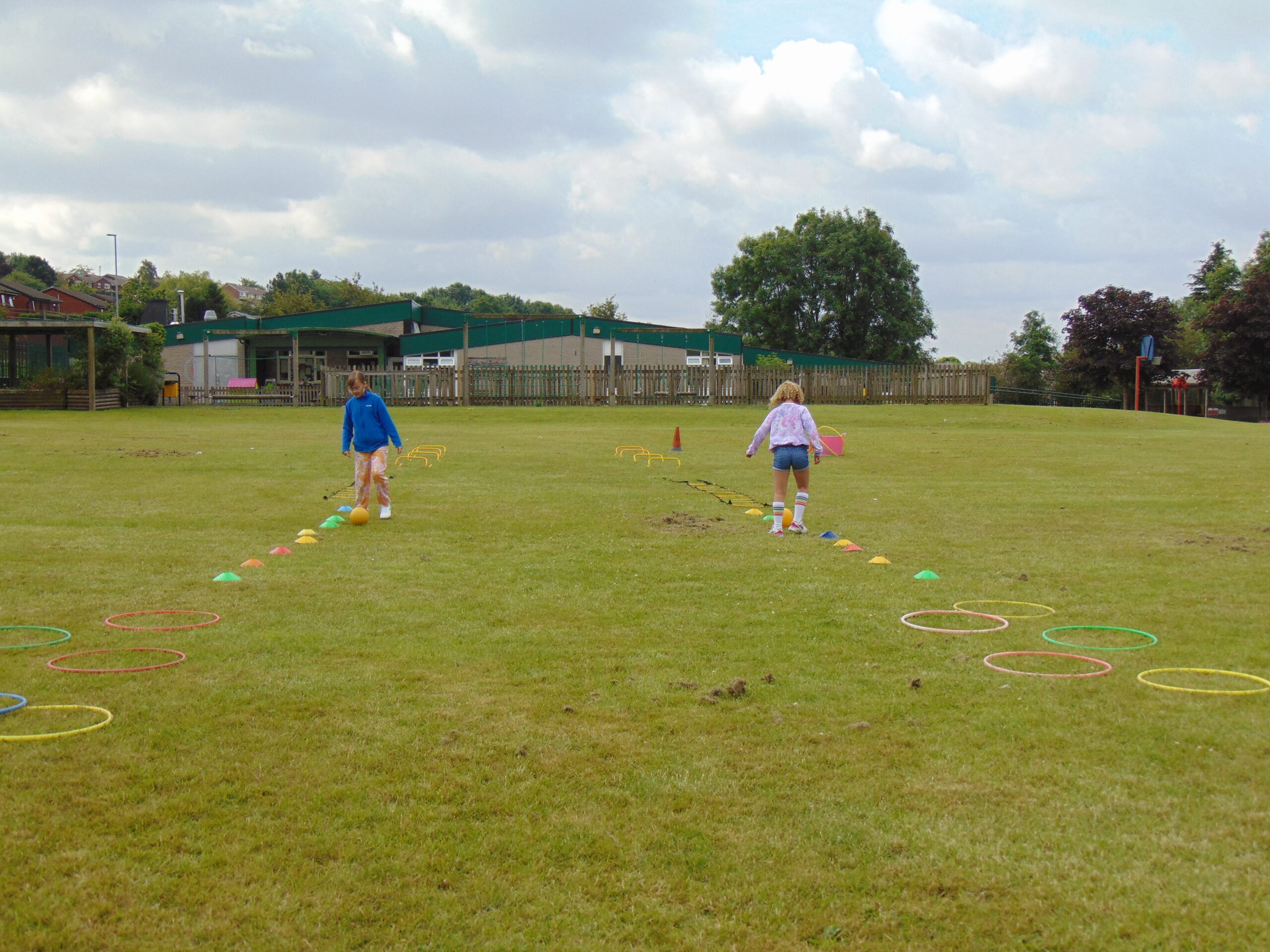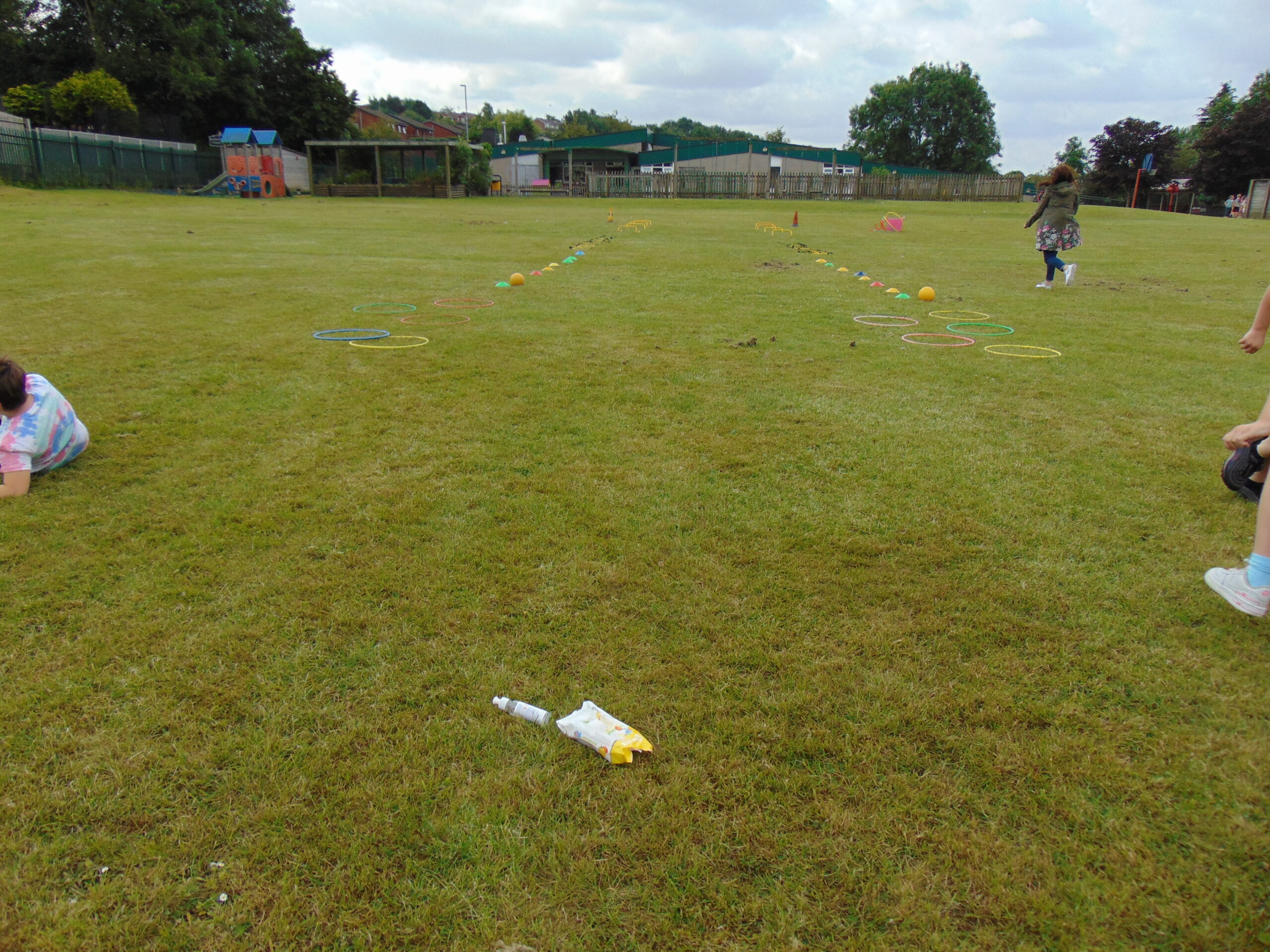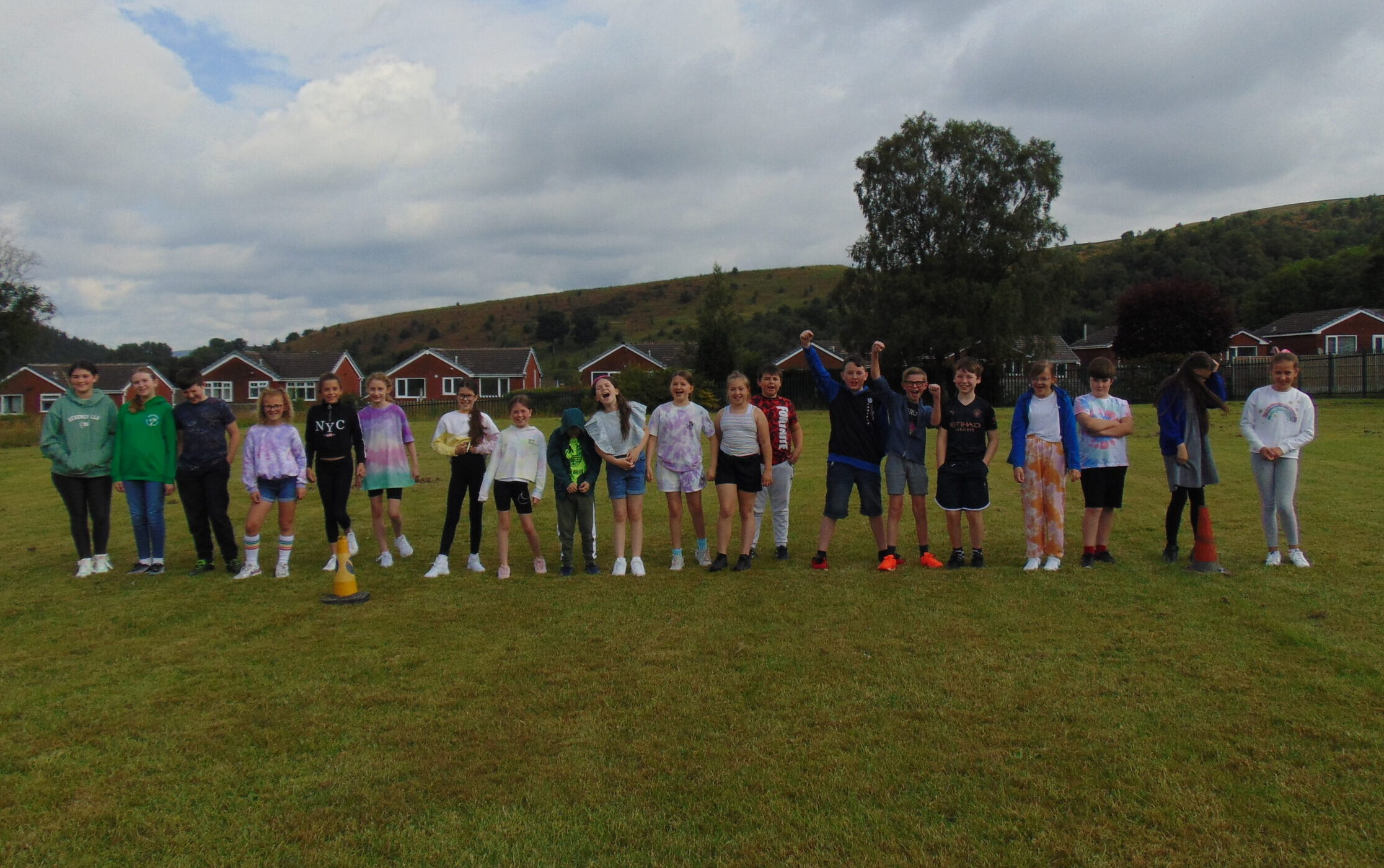 Here are some amazing photos of our '

R

a

i

n

b

o

w

F

e

s

t

T

r

e

a

t

D

a

y

'. Friends of Buckstones arranged for the children to paint pebbles, which will be displayed in the school grounds to bring a smile to our faces. We organised for Freddie Fantastic, a magician from magic4children.co.uk, to be on Zoom with our children. The laughter was heard echoing around school and parents messaged from home to say it was lovely to hear their children laughing so much. The children also performed the limbo, completed assault courses, created garlands and danced with Mrs K, via an online video. Everyone came dressed in their rainbow colours and the day was enjoyed by all.
The children also loved the assembly when raffle prizes were drawn, including our first prize of an Apple i-pad donated by N Browns. The winner of the 'Stick of Rock' was thrilled and told not to eat the sweets all at once. The teddy was won and named Bobby by the winner, the cake was won and the winner was delighted and licking her lips and finally the Summer Draw tickets were drawn and we had winners of £100, £50 and £25. We raised nearly £1400 and are so proud of the support given from everyone and want to thank everyone for their generosity!
Raffle Prizes 
Please click the link below:-
Buckstones Summer Fair 2021 Raffle Prizes (1)
Every penny we raise goes back into the school, which will benefit your child!
Your Friends of Buckstones members are:-
Chair – Kim Barry
Vice Chair – Kelly Kulczycki
Treasurer – Andrea Heslop
Secretary – Catherine Mills
Thank you for everyone's support.