WELCOME TO OUR PAGE!
Your class teachers are Miss Platt (Mon.-Weds.) and Mrs Tetlow (Thurs.-Fri.). 
If you haven't already done so, please could you register for TAPESTRY (Buckstones Primary 21 account). We have found that keeping in touch with home is easiest via Tapestry.
 If you have any questions about any aspects of your child's school life, please do come and ask.
The Year 1 Team
Year 1's 

updates
The children really enjoyed learning all about 🔥 The Great Fire of London 🔥. Here is the link to the game we played in class to support our learning, as requested by the children! https://www.fireoflondon.org.uk/game/

No green folder homework this week.

Please check on Tapestry to see the photos of our recent pretend day trip to London!
Art Club has now finished. Details about our summer term French Club are coming out soon.

If you haven't already done so, please could you make sure that your child has a PE / Games kit in school – shorts / t-shirt / pumps, as well as a sweatshirt / trainers / leggings or jogging bottoms. Many thanks!
Important everyday information

:
BOOK BAGS –

Could we ask that your child brings his/her book bag to school every day?
UNIFORM –

Please could you make sure your child's belongings are clearly labelled – especially kits, jumpers / cardigans, shoes and coats.
PE/GAMES KIT –

For the summer term, children need an outdoor kit as well as an indoor kit please (see above); it will stay in school. It is *really important* that children have the correct kits in school; if not, they will unfortunately not be able to take part in PE lessons.
SPELLINGS
Spelling tests

– take place each Friday (Please hand red spelling folders in on this day)
New spellings

– handed out each Monday
HOMEWORK –
Homework (green folder) is usually handed out at the start of the week. Homework is then usually due in the following Tuesday (depending upon the task).
🙂 Many thanks for your support 🙂
Year 1 Curriculum
Across the Curriculum – our topics for the SUMMER term:
Science
Seasons topic ongoing throughout the year

Geography

–

World Geography – Hot and Cold Places

Weather topic ongoing throughout the year

History

Rosa Parks & Annie Kenney

–
Art / DT

Sketching (Art)

Fruit Salads (DT)

RE
Belonging to a Faith Community
Sacred books and stories
Maths

All children will be exposed to maths every day, through a range of practical and real life activities. The children will continue to work on their number recognition and counting skills.

✨ Many thanks to those of you who who have been working on our Daily Ten Maths challenges. ✨ Here is the link: https://www.topmarks.co.uk/maths-games/daily10
We continue to have a big 'push' on number formation. It really is so important that the children can form their numbers correctly. Please could you take some time to practise these at home with your child?

The children will have many opportunities to use practical equipment to support them with their learning and will also begin to record their calculations and discuss new strategies that could be used to solve problems, find solutions and reach answers. 

Lots of our work will be investigative. We encourage you to practise maths skills at home with your child. Look for numbers around the house, count the stairs, help pay for items in the shop… maths is everywhere!
Useful maths-related info from your parental information pack:
MATHS Number Formation Tracing Strips
MATHS Number Formation 1 To 20
MATHS Useful Maths Websites Y1
MATHS Y1 Criteria Number, Place Value, Calculation And Fractions
English

Year 1 is such an important time in your child's learning journey, in that they are still learning how to read and write.

Reading and phonics are key pieces of the Year 1 learning jigsaw. For children to reach their full potential, it is so important that they read at home as well as in school.
Could we ask that you try to listen to your child read for around 5-10 minutes each night if possible? Please continue to read books from home as well as school books. 
Many thanks to those of you who came to our Phonics & Reading Meeting for Parents last half-term.
Useful reading-related information:
Help Your Child With Reading Poster For Parents
Spring Reading Challenge Minis

Phonics is at the heart of all of our English learning in Year 1 – we need phonics to help us read and spell. As such, our daily  phonics sessions are an important part of our day. In Year 1 we use the Twinkl Phonics programme for our daily phonics sessions.
Useful phonics-related information:
PHONICS 2 Phonemes And Tricky Words Deskmat
PHONICS 3 Phonemes And Tricky Words Desk Mat
PHONICS 4 Blends & Clusters Deskmat
PHONICS 5 Phonemes And Tricky Words Deskmat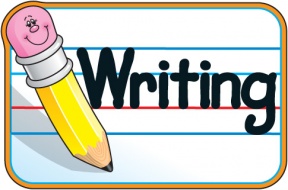 In Year 1 we aim for all children to become confident and independent writers. To achieve this we have a big focus on correct letter formation as well as phonics.
We choose texts and topics carefully to engage the children and make writing both purposeful and fun.
Last half-term we looked at traditional tales and letter-writing; next half-term we will be looking at information texts and instructional writing.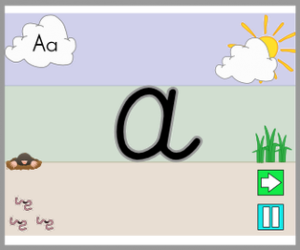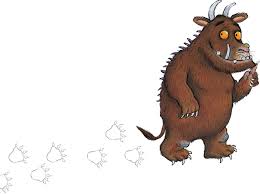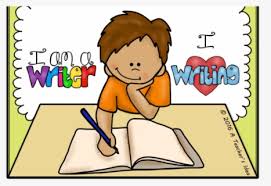 Throughout the term the children will be supported to speak and then write in complete sentences using capital letters, finger spaces and full stops. 
Useful writing-related information:
WRITING Letter Formation Mat Curly Caterpillars Etc.
WRITING Uppercase And Lowercase Letter Formation
WRITING Y1 Writing Criteria 20 Stars2
WRITING Y1 Grammar Booklet 2020
Across the Curriculum – our topics for the Autumn Term:
 
1st half term
2nd half term
Science
Ourselves and The Senses

contd…
Seasons topic ongoing throughout the year

Geography

Around our School (Local Area)

–

Weather topic ongoing throughout the year

History

–

Art / DT
Painting / Colour (Art)

 A Home for Teddy (DT)

RE
–
Introduction to Christianity

Christmas Gifts
Across the Curriculum – our topics for  the SPRING Term:
 
1st half term
2nd half term
Science
–
Seasons topic ongoing throughout the year

Geography

–

The United Kingdom, including London

Weather topic ongoing throughout the year

History
–
Art / DT
Printing (Art)

 Moving Pictures (DT)

linked to London topic

RE
–
Introduction to Islam