This is a new page dedicated to the children who are due to start at Buckstones in September 2020.
Hello and welcome!
Under normal circumstances we would be inviting your child into school for a series of transition afternoons/ story times etc. – to allow them to meet the staff and become familiar with the setting. Of course, in the present climate this is sadly just not possible and so we have set up this page especially for our new starters and their parents, to give them as much information as possible and to hopefully make the transition process as smooth as possible. 😀
** Mrs Pearson and Mrs Hall will be holding an open Zoom session on Wednesday 15th July at 11am. **
This will be an informal opportunity for you to chat to the two key members of the Buckstones Reception team and for you to ask any questions or raise any concerns that you may have.
We really hope to see as many of you there as possible.
Details for this meeting will be sent to all new starter parents on Friday 10th July via Parentmail. If you do not receive this email please contact the school office and they will be able to help you. Thank you. 
First, a welcome message to you all from our headteacher, Miss Healey:
                  Miss Healey's message for our new children                                                                   Miss Healey's message for our new parents
Meet the Reception staff
In Reception there are two key members of staff who will be working with your child every day: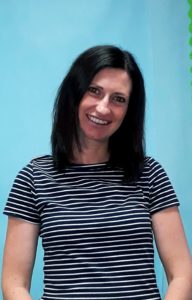 Mrs A. Pearson         Class Teacher      Video message from Mrs Pearson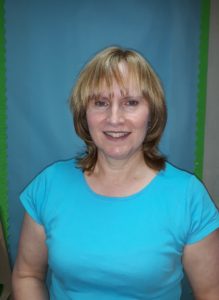 Mrs C. Hall            Teaching Assistant       Video message from Mrs Hall
Also we'd love you to meet two other special members of our class:
This is Patch. Patch is our gorgeous class mascot and he is made entirely out of Buckstones uniforms! He really is a very special bear.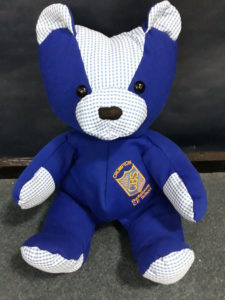 This is Fudge. Fudge is Miss Healey's beautiful dog and we all love it when she comes to visit us in Reception!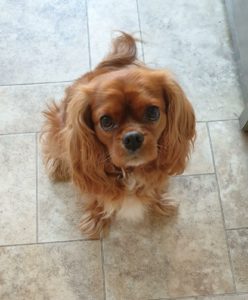 Obviously at present we are not exactly sure how school will look in the new school year, but we feel it is important to show you a little bit of what you can expect from our wonderful setting:
Our Classroom
We have a lovely big classroom with lots of different areas and activities to choose from. We also have our own outdoor area joined to our classroom, which the children can access freely throughout independent learning time. Our outdoor area includes water play, a sand pit and our wonderful new mud kitchen.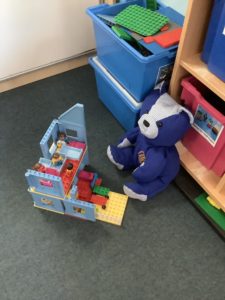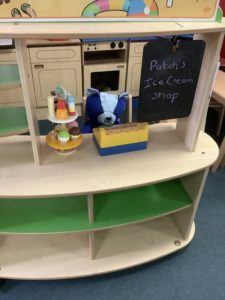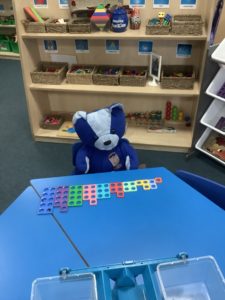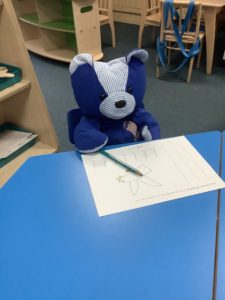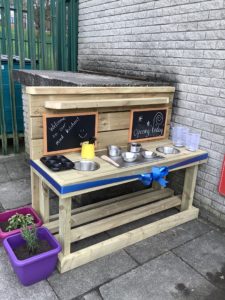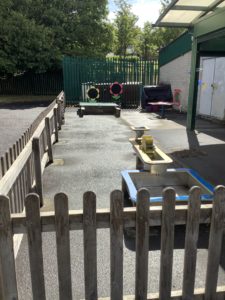 The Infant Outdoor Area
We have fantastic outdoor spaces which we share with the children in Key Stage 1. In addition to the main playgound (which we use at morning break-times and lunchtimes), we also have different areas and equipment to play on and a huge field!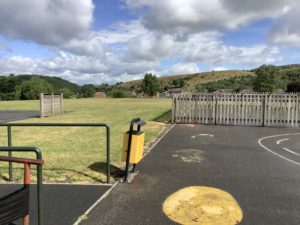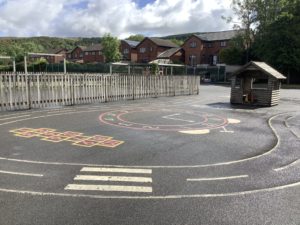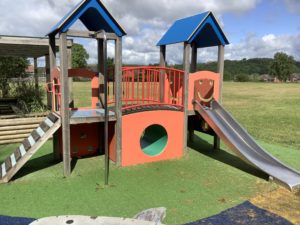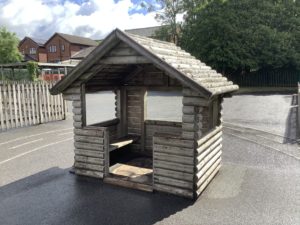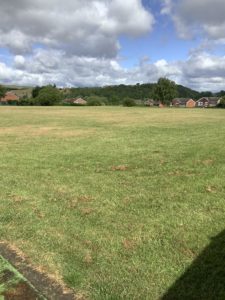 In normal circumstances we would be holding a parent's meeting all about starting in Reception at Buckstones. Because we are unable to do this at present we have added the meeting presentation here for you to go through at home:
Also the booklet below will hopefully answer many of your questions and tell you a little more about what we do in Reception here at Buckstones:
What can I do to help the transition to school for my child?
We would really love to know as much about your child as possible before they start school. Please would you download the 'All About Me' booklet (below) and fill it in with your child. Once you've filled it in please return it to the school office (either in person or by post) and then we will use it to learn as much as we can about your child over the Summer 😊
If you do not have access to a printer please contact the school office and we will happily print one out for you:                            leanne.marsden@buckstones.oldham.sch.uk
🌈Thank you 🌈