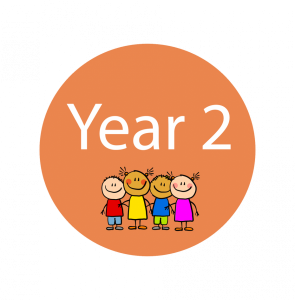 Hello everybody! Just to let you know that the children have settled in to Year 2 so well. They are working really hard and we are so proud of them all.
Here are just a few photographs of our most recent Golden Time in the sunshine! Apologies to any children who did not have their photograph taken, but there will be plenty of photo opportunities for everyone as the year progresses.
We hope that you received your Year 2 welcome pack via email a couple of weeks ago. In addition to this, we would like to share with you the topics that we will be covering during the Autumn Term:
        MATHEMATICS
Read, write and order numbers to 100

Know what each digit in a two digit number represents and partition two digit numbers into tens and ones.

Extend understanding of addition and subtraction.

Recognise the use of a symbol to stand for an unknown number.

Begin to know by heart all addition and subtraction facts for each number to at least 10 and use these to recall number bonds to 20

Add 10, 20 or 30 to a 2 digit number and add 9, 11 or 12 by adding 10 and adjusting.

Describe and extend simple number sequences.

Estimate, measure and compare lengths in centimetres and metres.

Name and describe common 2D and 3D shapes.

Read the time to the half hour and quarter hour

Begin to learn facts for the 10 times table.

Fold halves and quarters of shapes by folding.
ENGLISH
Stories in familiar settings

Instructions 

Letters

Poetry: list poems, shape poems, repetitive poetry   

                                                                                                                                                                       

Within our Grammar and Punctuation lessons we will be concentrating on accurate use of capital letters and full stops at the start and end of a sentence, plus the use of capital letters for proper nouns. We have already started to look at the use of noun phrases e.g using an adjective to describe the noun (a prickly hedgehog) and will be moving on to expanded noun phrases where two adjectives can be used to describe the noun ( a  whiskery , fierce lion)
GEOGRAPHY
   As you know our Geography Topic is all about our local town of Shaw. We are looking at maps of the local area and discussing land use,               including human and physical features. Our trip into Shaw was very successful, despite the terrible weather and the children behaved                 beautifully.😀😀😀
DESIGN TECHNOLOGY
We have just started our topic all about puppets. The children have looked at lots of images and videos of different puppet types. They have      designed their own hand puppet and are looking forward to starting to draw and cut out their puppet template.
COMPUTING
The children are looking at coding this half term.
RELIGIOUS EDUCATION
Our topics this term are:
What would Jesus do? What do stories of Jesus tell Christians about how to live?
Who celebrates what? How and where? Celebrations that matter, Christian and  Muslim.
HISTORY
Following on from our work on the Geography of Shaw, we will be looking at Childhood in Victorian Shaw.
ART
Our topic will be a study of the local artist Helen Bradley. and her industrial landscapes.
MUSIC
In music our themes will be:
Ourselves (Musical Focus: Exploring sounds)
Animals (Musical Focus: Pitch)
Our Land (Musical Focus: Exploring Sounds)
Our bodies (Musical Focus: Beat)
P.E
All of our P.E lessons are outside this term, so the children will need warm clothing for the wintry weather please!! We are aiming to do non-contact P.E lessons, so some of the usual lessons have had to be adapted.
Games: Attacking and defending skills
Athletics: Running and Jumping
We are also trying to teach the children as many fun and active games as possible involving no equipment e.g Pirates, Sharks, Funny Running and the Dice Game!! Hopefully this will give them some ideas to use during playtimes and lunchtimes too.
We hope this information is useful!
Kind Regards,
Mrs Joyce and Mrs Kulczycki