Hello everyone, welcome to our class webpage. This year, we will using this page to share important information for children and parents as well as sharing what we've been up to in class. Please check back regularly for updates.
In Year 4, you will need to practise your times tables at home pretty much every day for a few minutes to make sure they stick in your brain. TTRockstars is just one way to do this but it's a really fun one. Click the link below to get to it. We will also be using Google Classroom for some of our homework this year. I've put a link to that below too.
Parents, please make sure you have access to Tapestry because your child may want to share their work with you sometimes.
This Week's Homework
Year 4 Homework 16th September 2021
If you're struggling to get onto Google Classroom, here's a link to the homework task: https://forms.gle/VYvC8X5rWmw44kKw9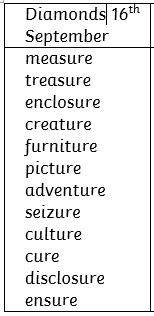 What are we up to in Year 4?
Here's some information about what we're currently learning in Year 4

We've been learning about rounding numbers to the nearest 10. We put 4 digit numbers on a massive number line in the hall and then rounded them to the nearest 10.