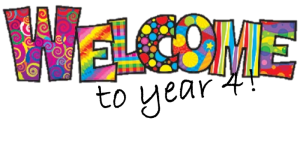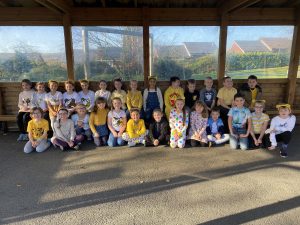 In Year 4, we are looking forward to an exciting year of learning and fun!
It was lovely seeing you all on Monday but unfortunately for the time being we need to return to online learning. Remember to always try your best and I look forward to seeing some fantastic work!
WHAT ARE WE LEARNING THIS HALF TERM?
Maths – Year 4 have work exceptionally hard in maths last half term and have really impressed me with their understanding of angle's. Continuing this, we are moving on to 2D shapes and symmetry. By the end of this unit, we will be able to find different angles in different 2D shapes, understand the different properties of different shapes, understand that there are different triangles and be able to find lines of symmetry in 2D shapes.
English – For the first two weeks on this half term, we will be studying information texts and then using our understanding to write our own about chocolate. We will be learning about the key features and how to use descriptive language to add detail to the individual sections. Also this half term, we will be looking at play scripts. We will be learning about the key features of play scripts and then writing our own scripts!
Topic – Did you know that the Romans invaded Britain and that they played a major role in shaping our country? For this topic, we will be learning about how the Romans how an influence on Britain and how some of these things are still in Britain today. We will be looking closely at the invasion, Boudicca, roads and bath houses!
Science – States of matter. Did you know that there are three states of matter? These are solids, liquids and gases. This half term we are going to be learning about this states and how they can changed. We have lots of experiments planned, such as making slime and mixing ice and salt.
RE –  Why do Christians call the day that Jesus died on Good Friday? For this RE topic we will be learning about salvation and how Jesus' death was a sacrifice. We will be beginning by recapping what baptism and them looking closely at the key events in Holy Week. 
Art – This half term, we are going to be studying the work of French painter – Claude Monet. To begin with, we will learning about Monet and his background, what type of artist he was and how different paintings make us feel. Towards the end of this unit, we will be planning and painting our own images in the style of Monet.
PE – This half term we were going to play hockey, which may be difficult if you are at home. Instead, here are some ideas on how to be active at home and all can be accessed on YouTube:
Just Dance
Go Noodle
Cosmic Kids Yoga
Joe Wickes
I hope you are all well and I hope to see you all soon. If you need to ask questions about the work that is set or have other questions, our Year 4 drop in sessions will be on Tuesday and Friday at 9:30 on zoom!
Times table songs
Below are the songs that we have learnt in Year 4 to help us remember our times tables. All are accessible on YouTube and singing is a fun way to recall times table facts!
Three Times Table Song (Cover of Uptown Funk by Mark Ronson and Bruno Mars) – YouTube
Skip Counting by 4 Rap Song | Dance the 4 Times Tables – YouTube
The 6 Times Table Song (Multiplying by 6) | Silly School Songs – YouTube
7 Times Table Song | Skip Counting by 7 Song with Multiplication – YouTube
8 Times Table Song | Skip Counting by 8 Multiplication Song – YouTube
9 Times Table Song • One Direction COVER – What makes you beautiful cover – YouTube
11 Times Table Song | Skip Counting the Multiples of 11 – YouTube
The 12 Times Table Song | Skip Counting by 12 for Kids – YouTube
Monday 1st March 2021
To investigate compound nouns (thenational.academy)
To practise using formal conjunctions (thenational.academy)
To identify lines of symmetry in 2-D shapes (thenational.academy)
Holy Week Comic Strip
Tuesday 2nd March 2021
Compound Words
To plan the opening of an explanation text (thenational.academy)
To identify lines of symmetry in a pattern (thenational.academy)
Lesson Presentation Hadrian's Wall
Hadrian's Wall Comprehension
Wednesday 3rd March 2021
Compound Words
To write the opening of an explanation text (thenational.academy)
To complete a simple symmetrical figure (thenational.academy)
The Magpie By Claude Monet
Thursday 4th March 2021
Compound Words
To plan an explanation text (Part 1) (thenational.academy)
To investigate a problem using symmetry (Part 1) (thenational.academy)
Lesson Presentation Evaporation Investigation
Activity Sheet Evaporation Investigation
Friday 5th March 2021
To practise and apply knowledge of compound words, including test (thenational.academy)
World Book Day Comprehension
To investigate a problem using symmetry (Part 2) (thenational.academy)
Body Percussion (Part 1) (thenational.academy)
| | 9:00 – 9:30 | 9:30 – 10:30 | 10:30 – 11:00 | 11:00 – 12:00 | 12:00 – 12:15 | 12:15 – 1:15 | 1:15 – 1:45 | 1:45 – 2:45 | 2:45 – 3:15 |
| --- | --- | --- | --- | --- | --- | --- | --- | --- | --- |
| Monday | Spelling | English | Break | Maths | TT rock stars | Lunch | Quiet reading | RE | PE |
| Tuesday | Spelling | English | Break | Maths | TT rock stars | Lunch | Quiet reading | Topic | PE |
| Wednesday | Spelling | English | Break | Maths | TT rock stars | Lunch | Quiet reading | DT | PE |
| Thursday | Spelling | Comprehension | Break | Maths | TT rock stars | Lunch | Quiet reading | Science | PE |
| Friday | Spelling | English | Break | Maths | TT rock stars | Lunch | Quiet reading | Music | PE |