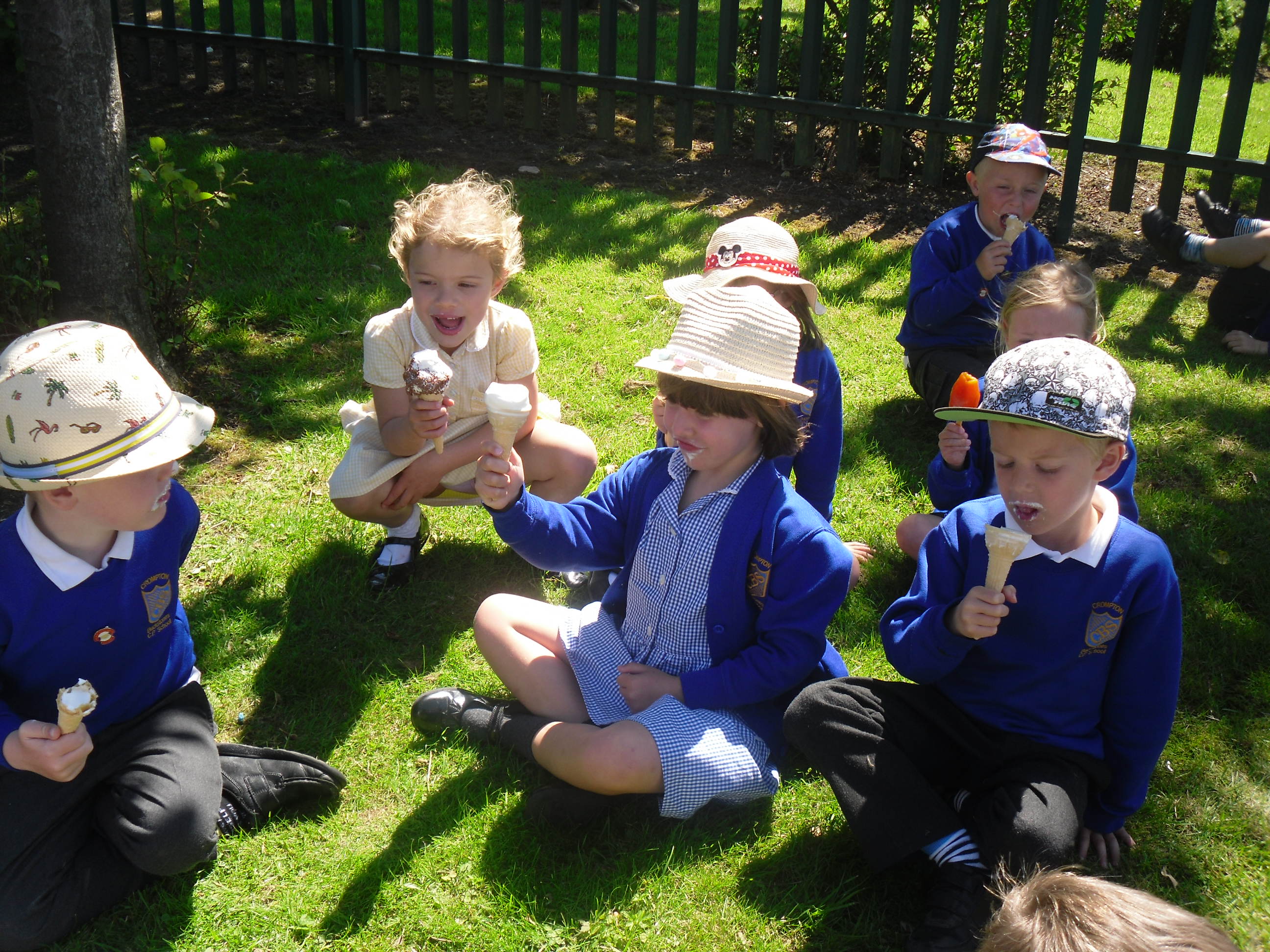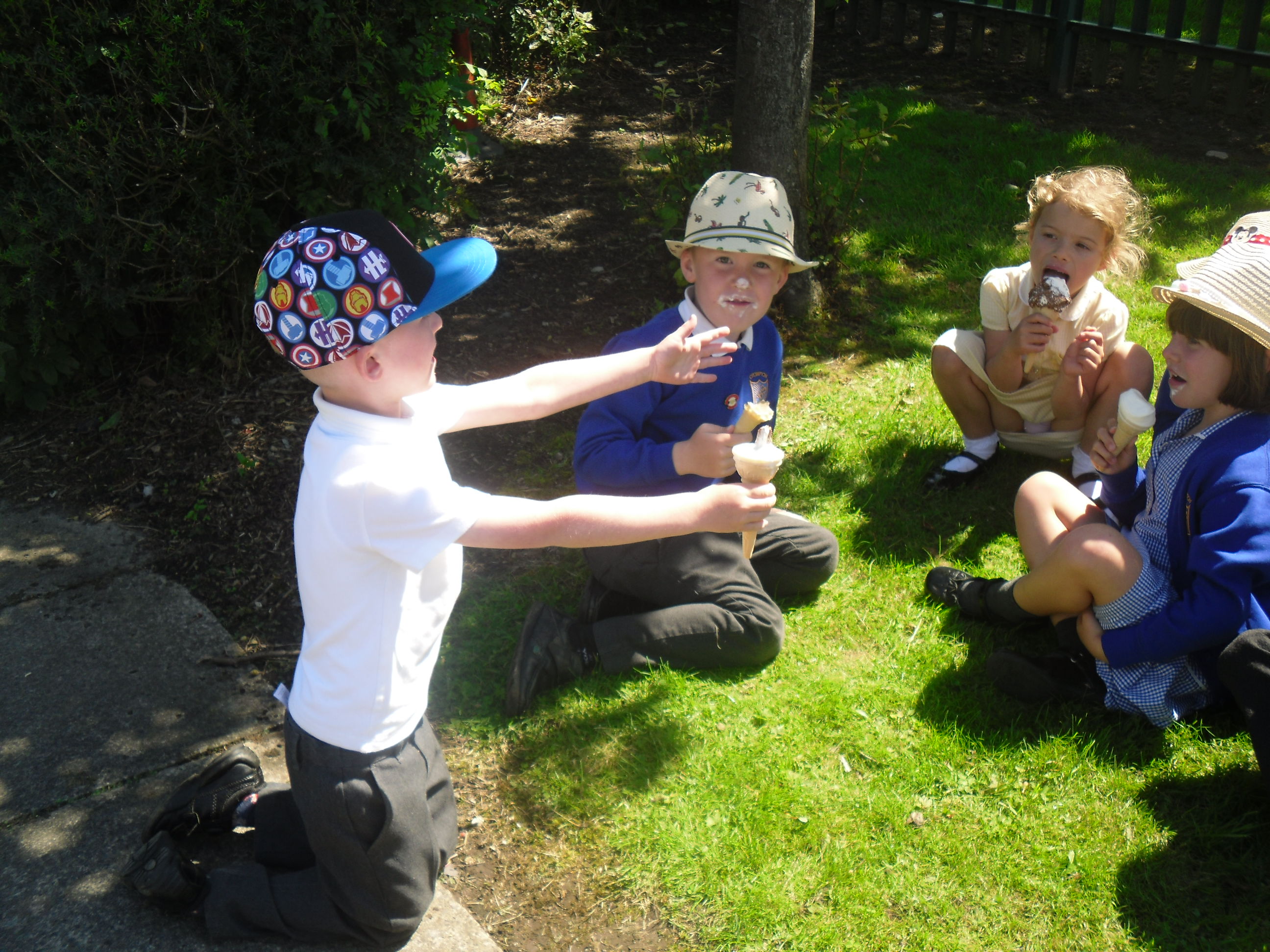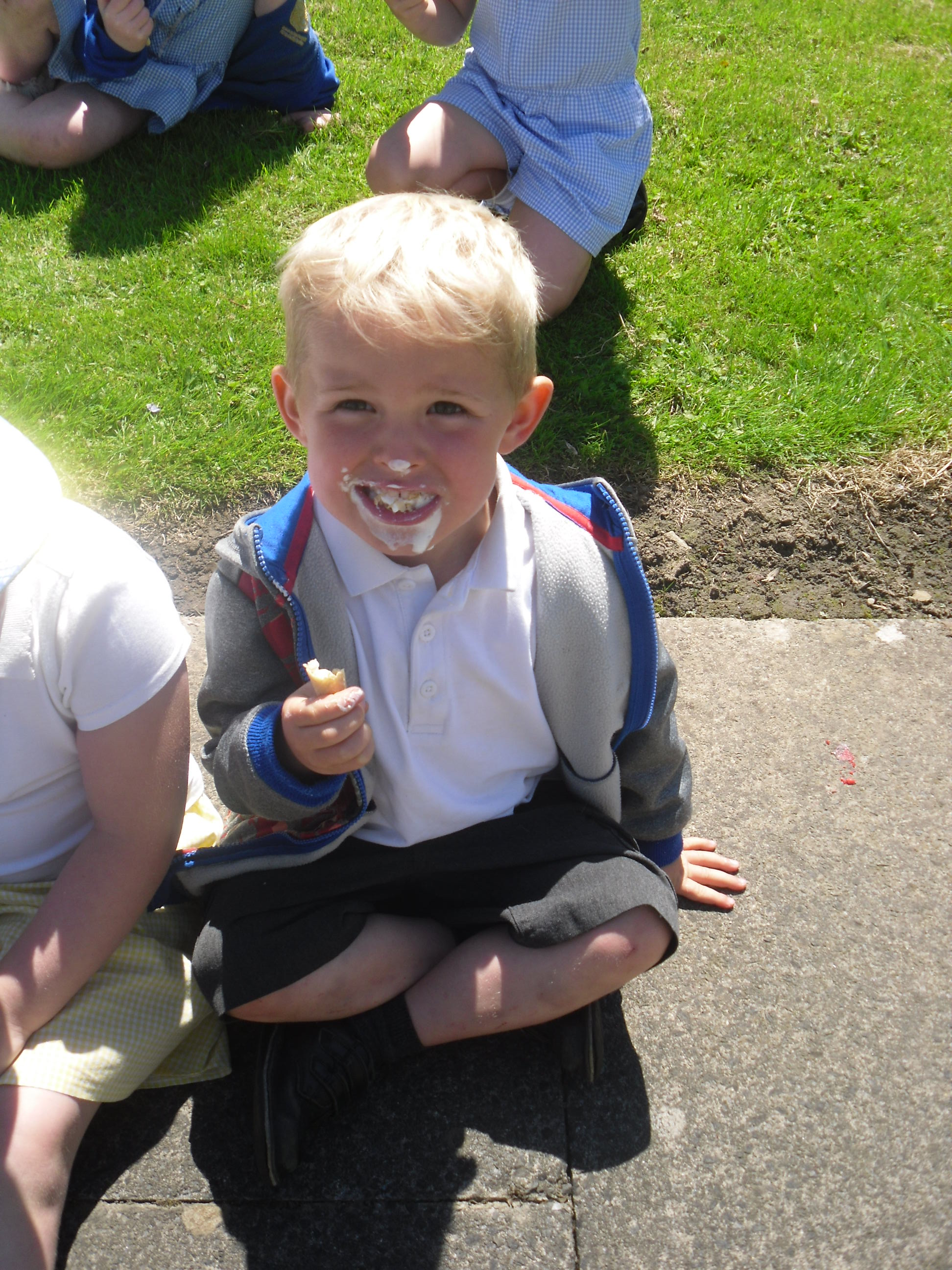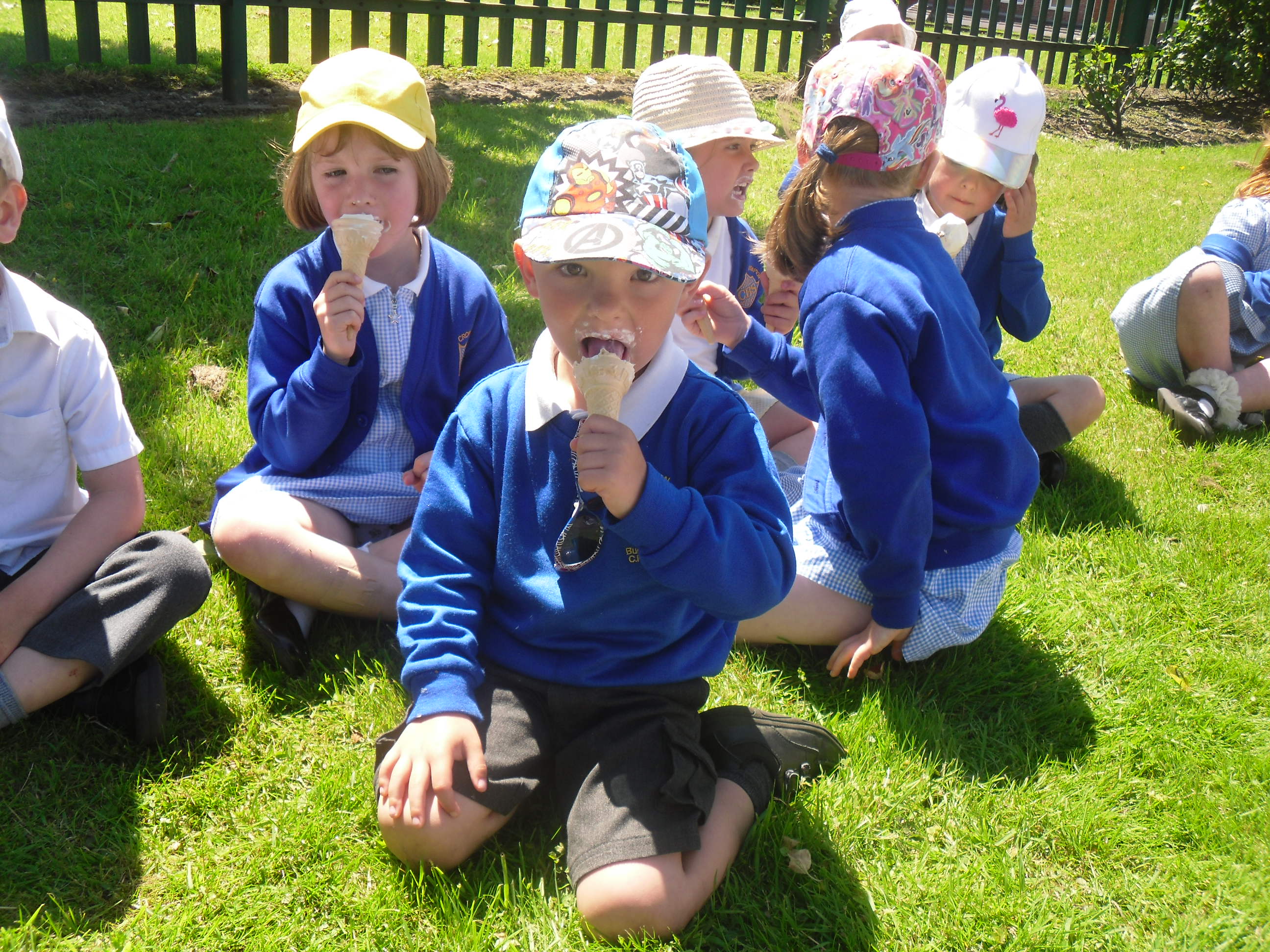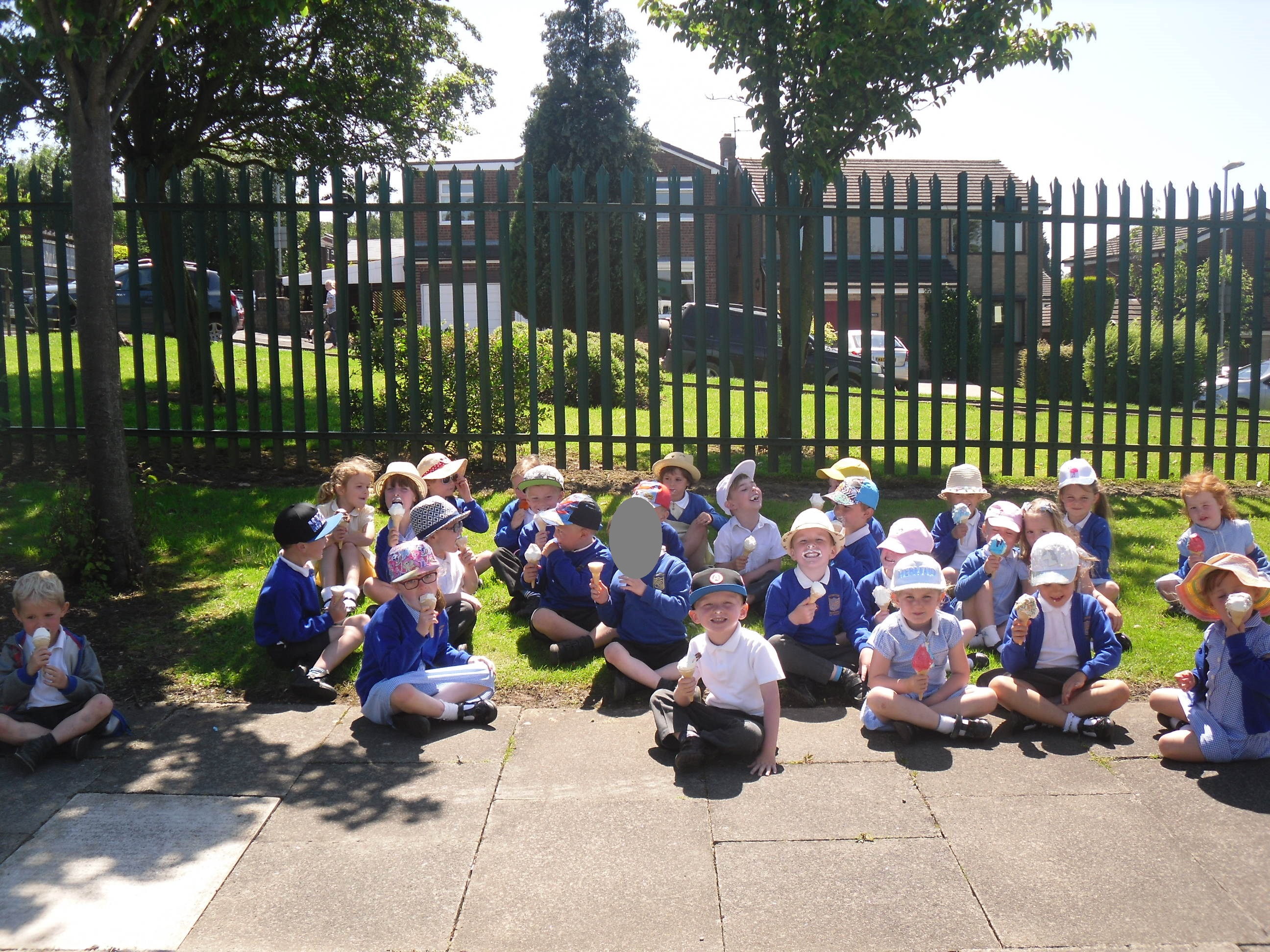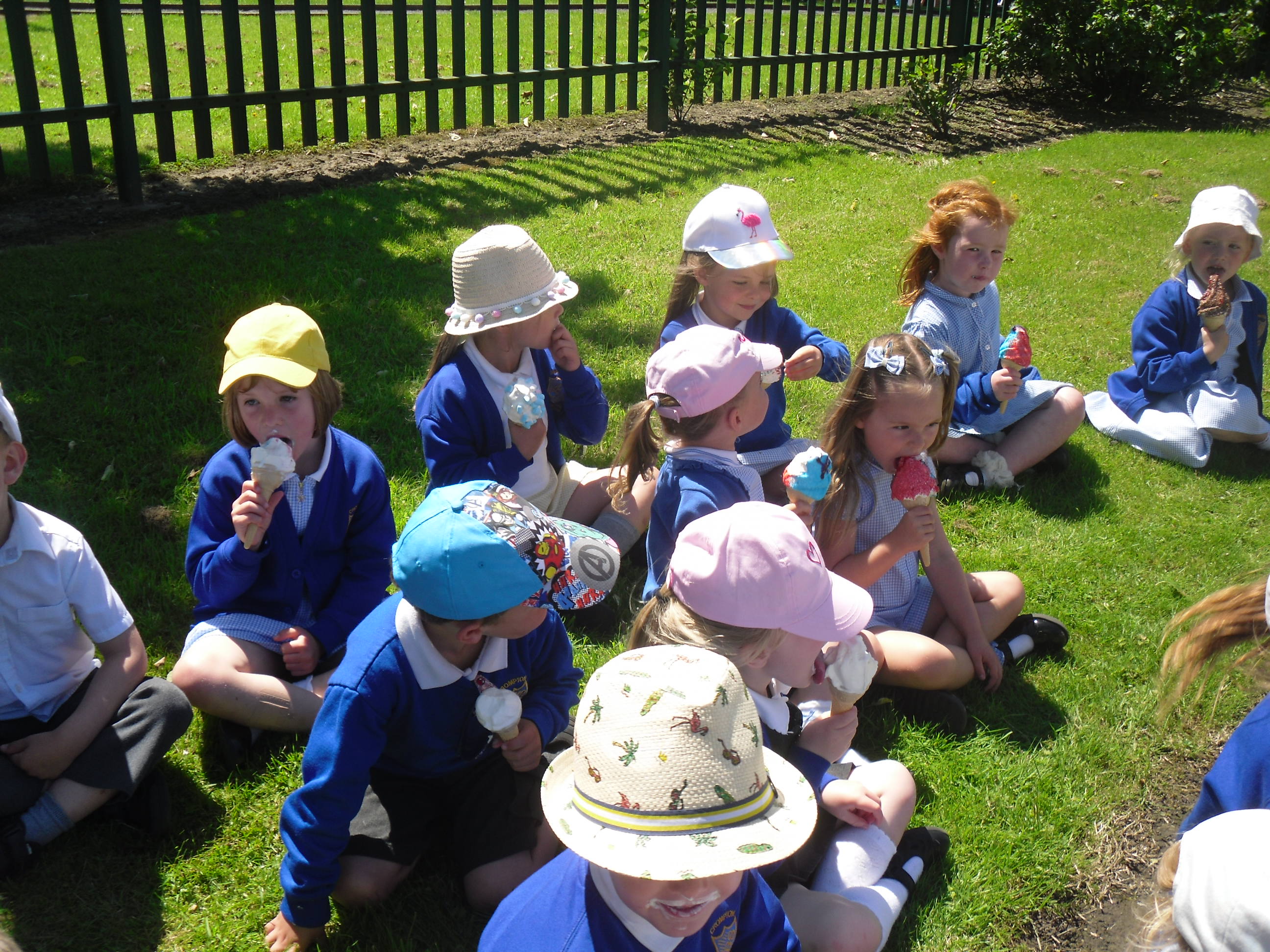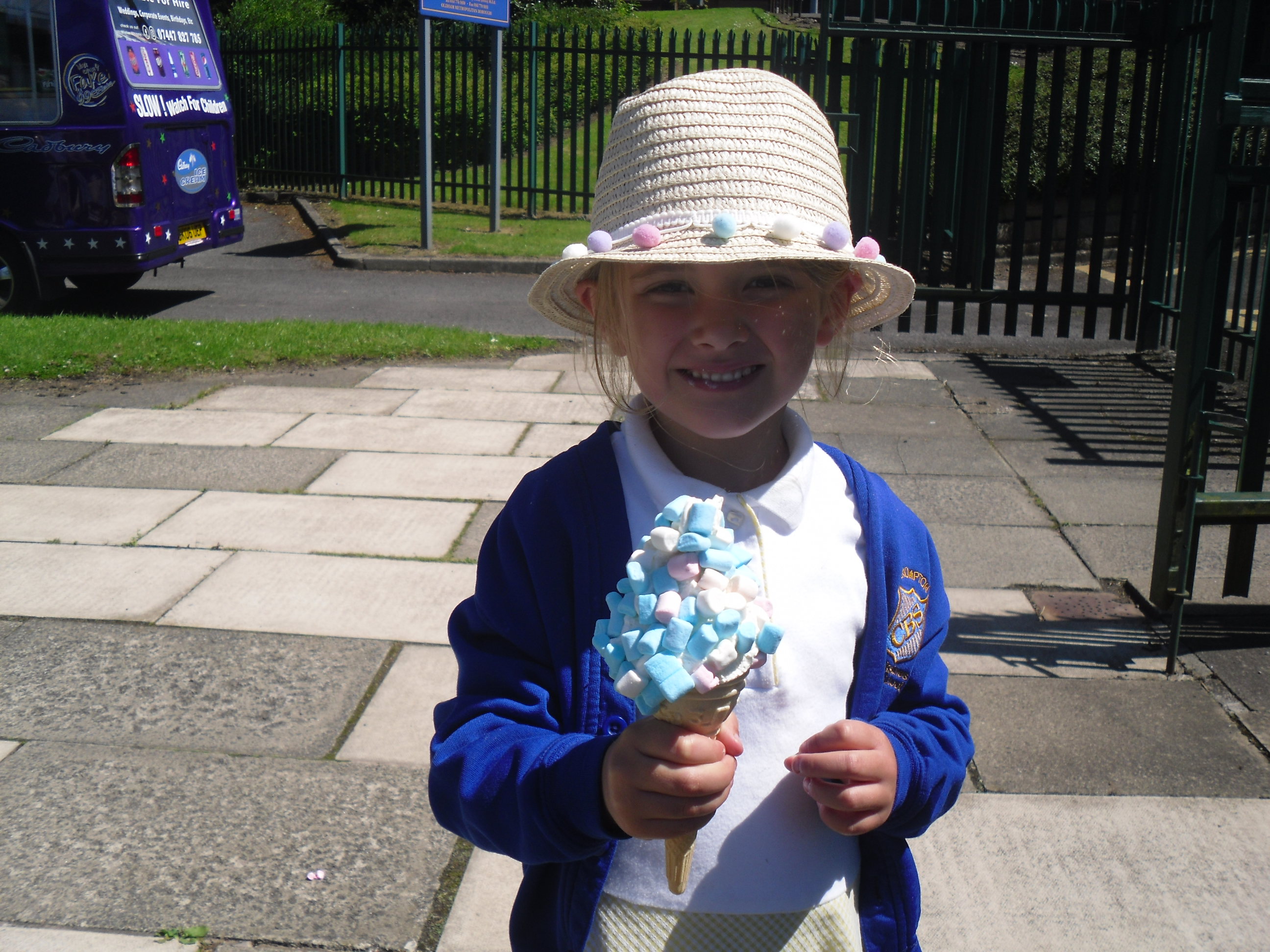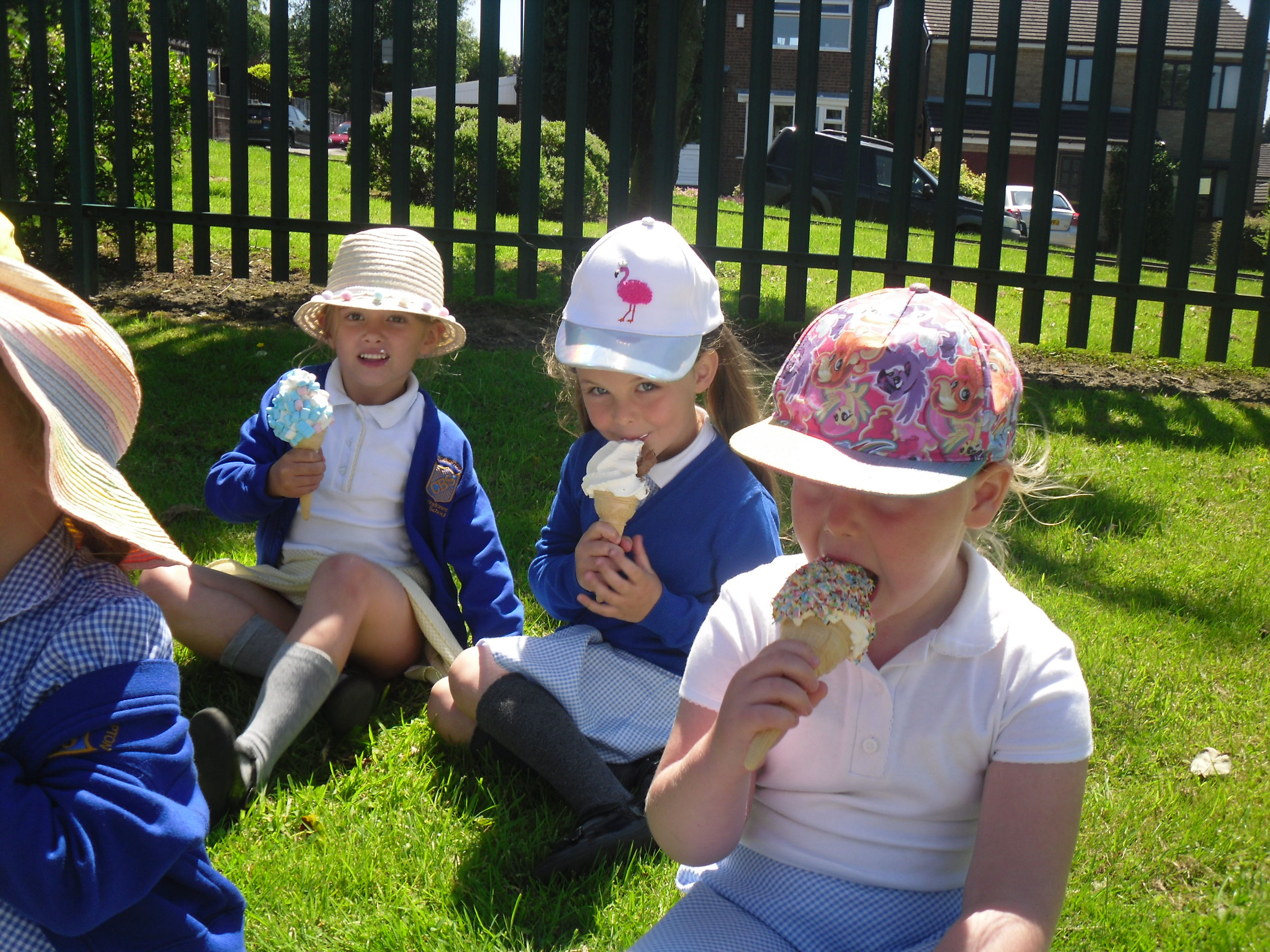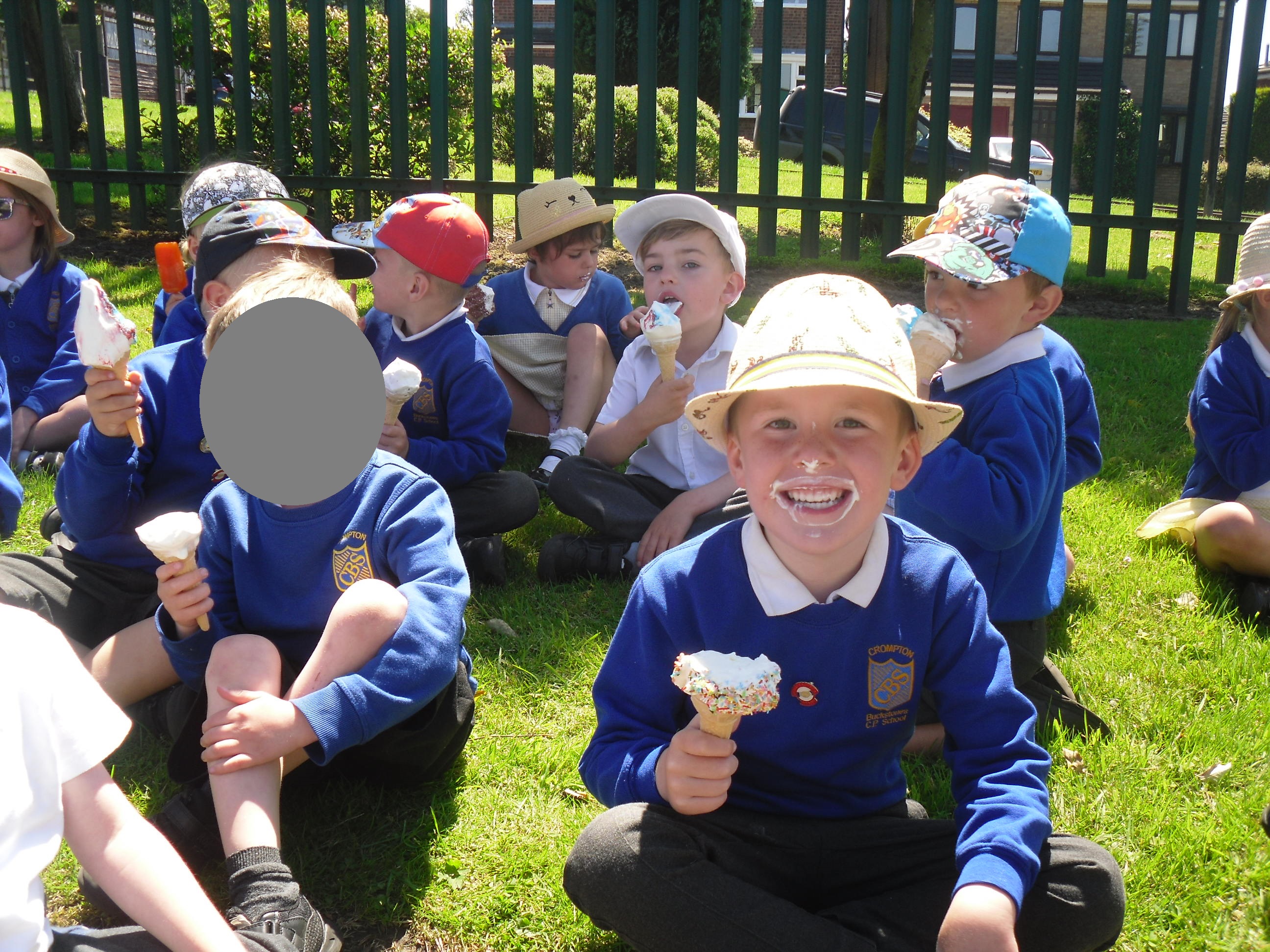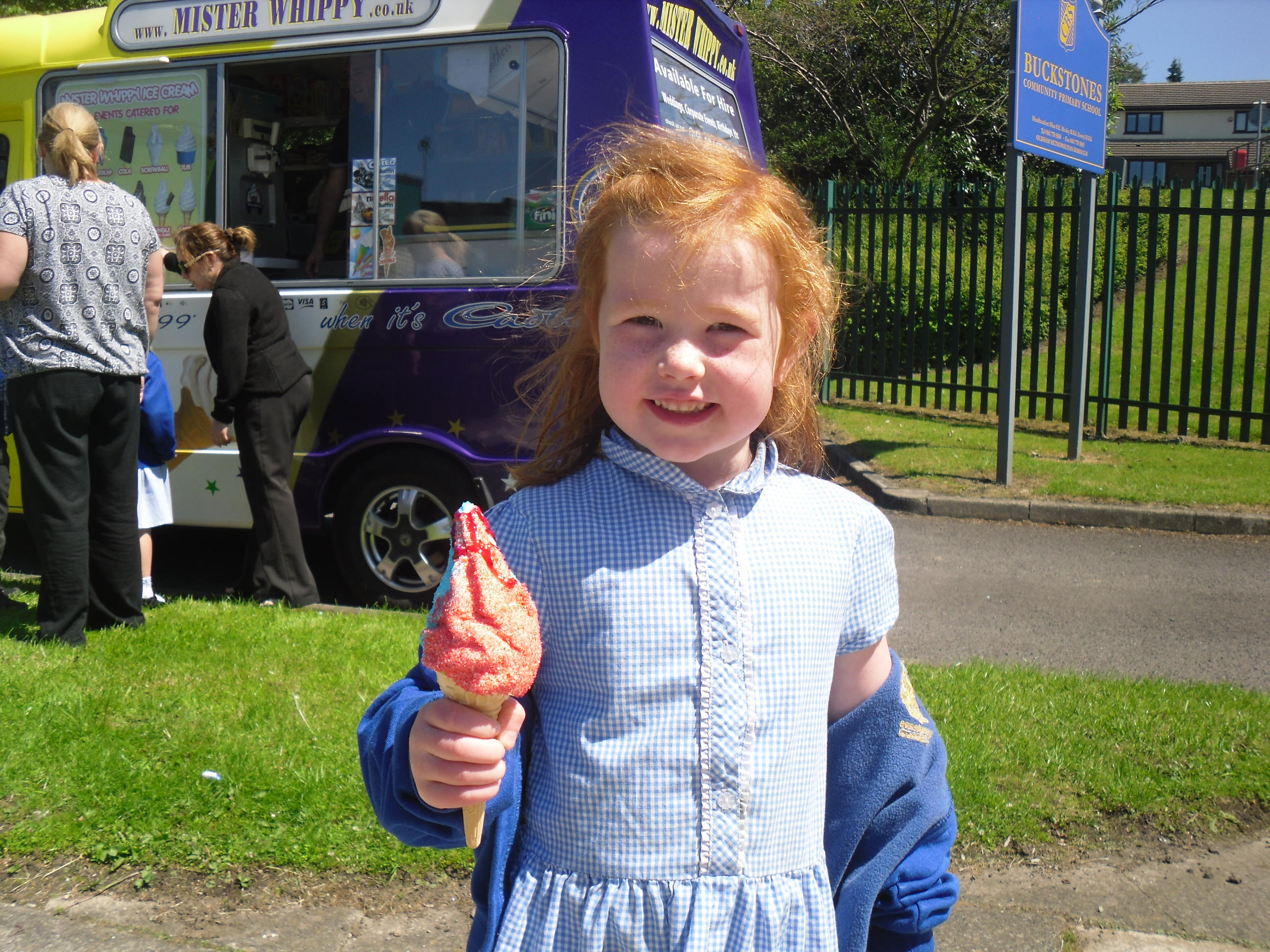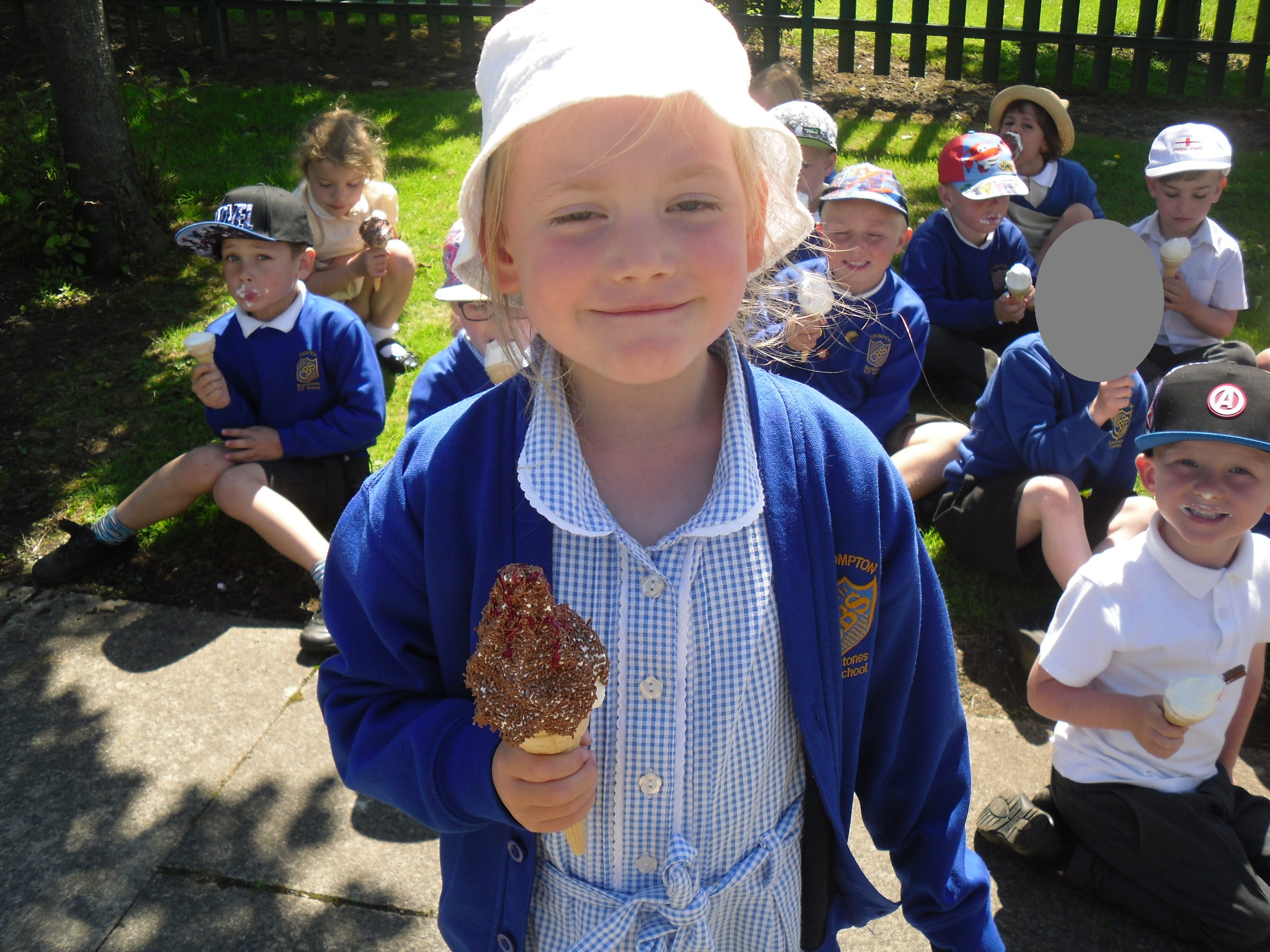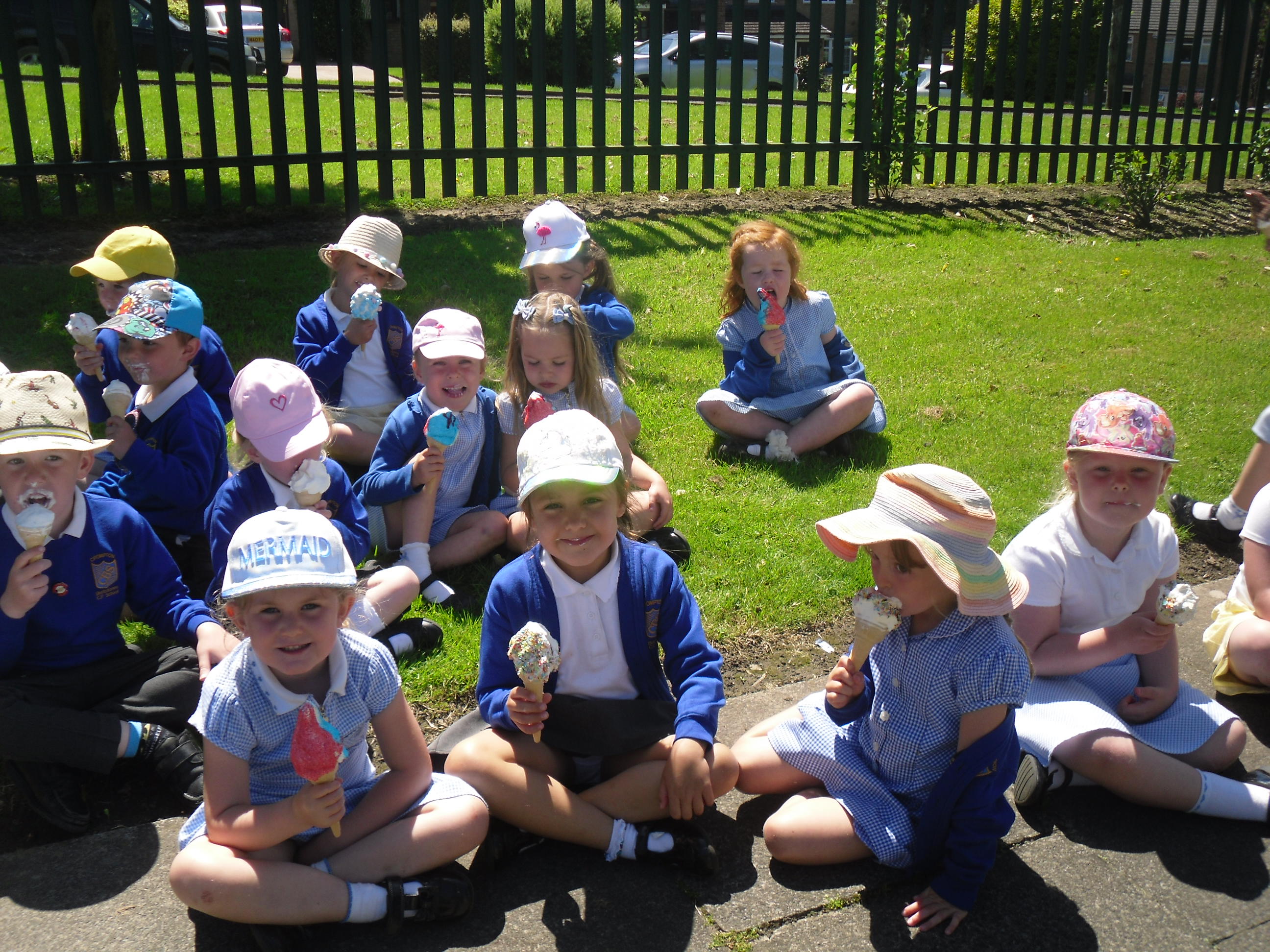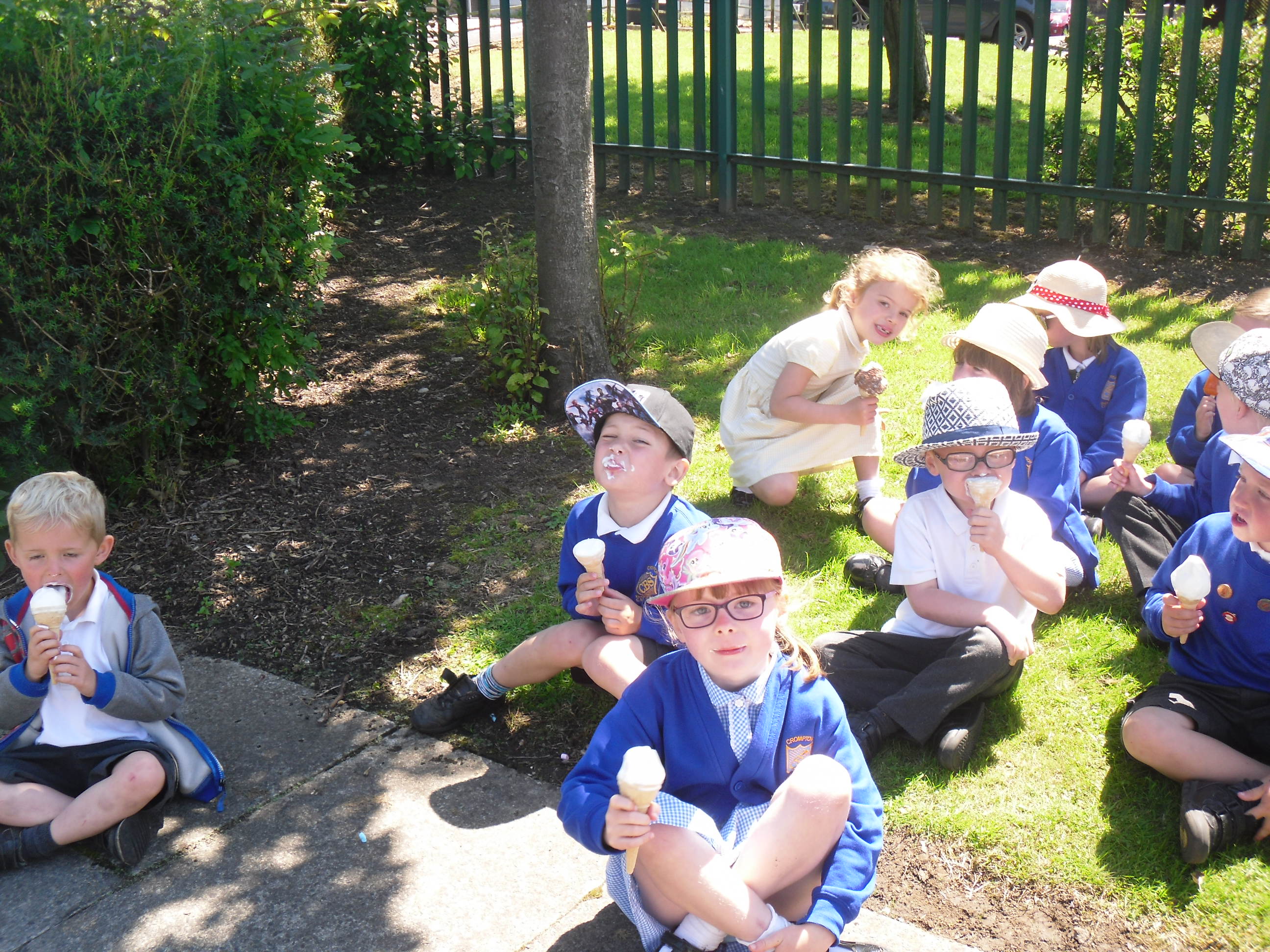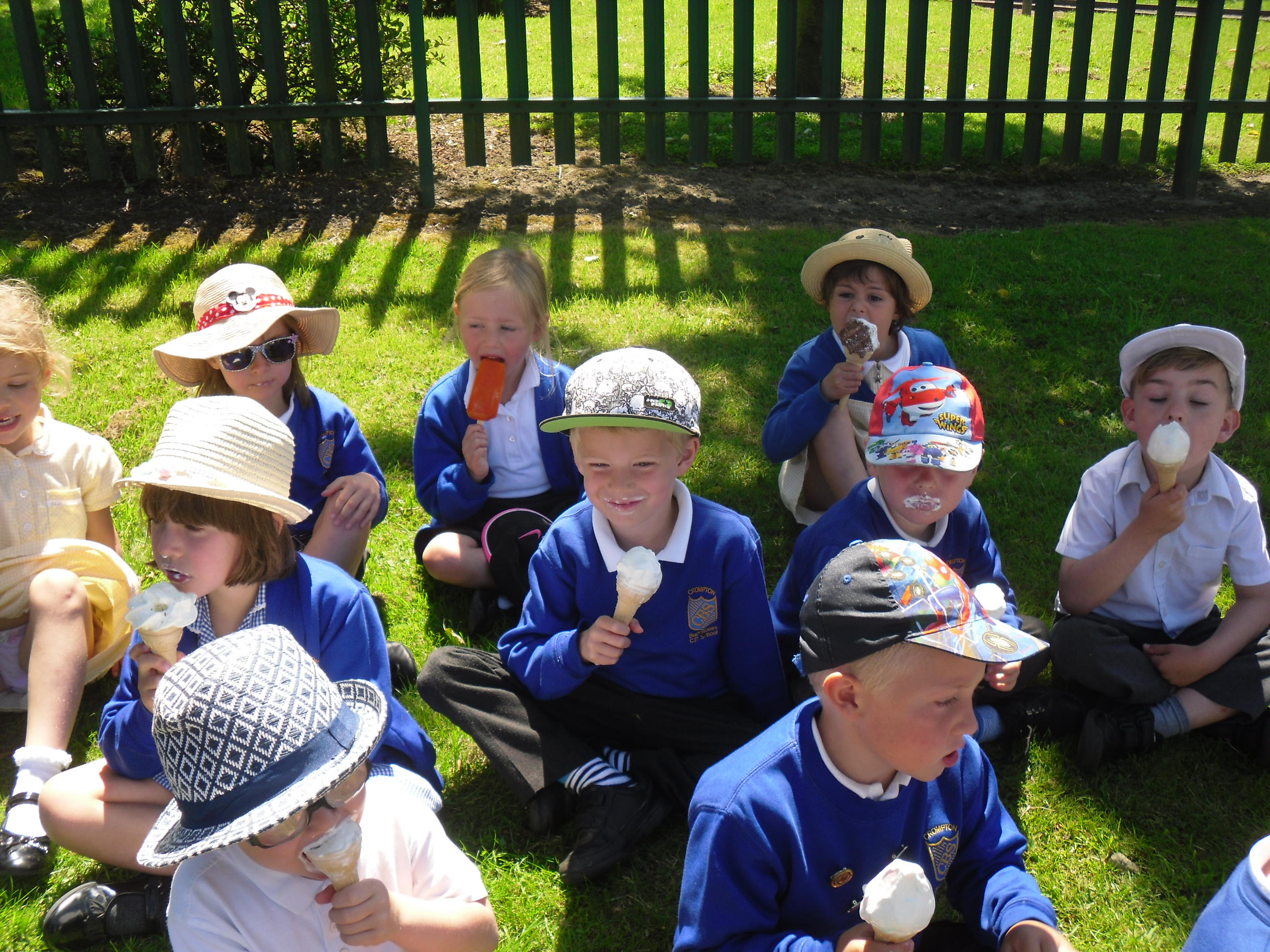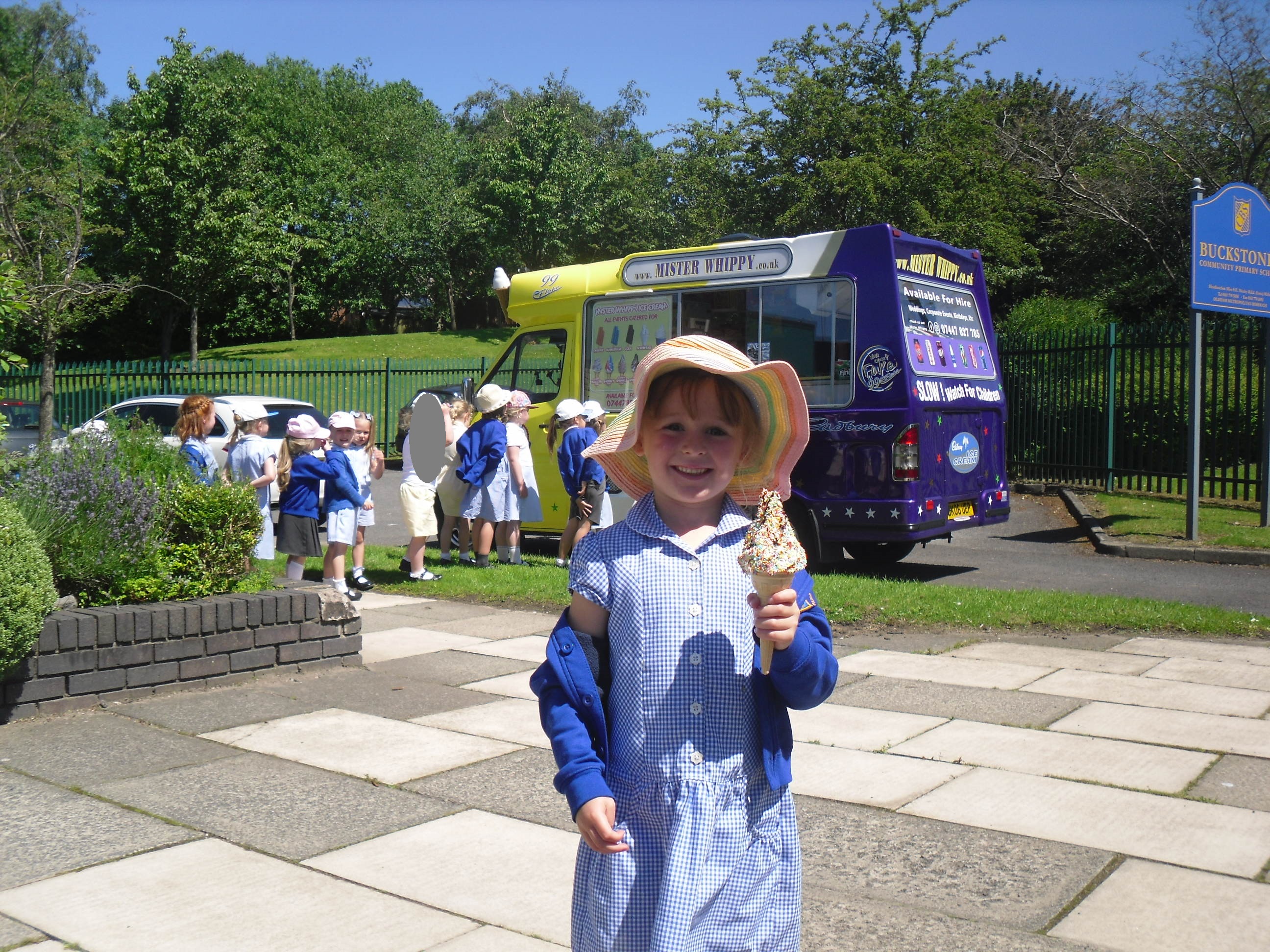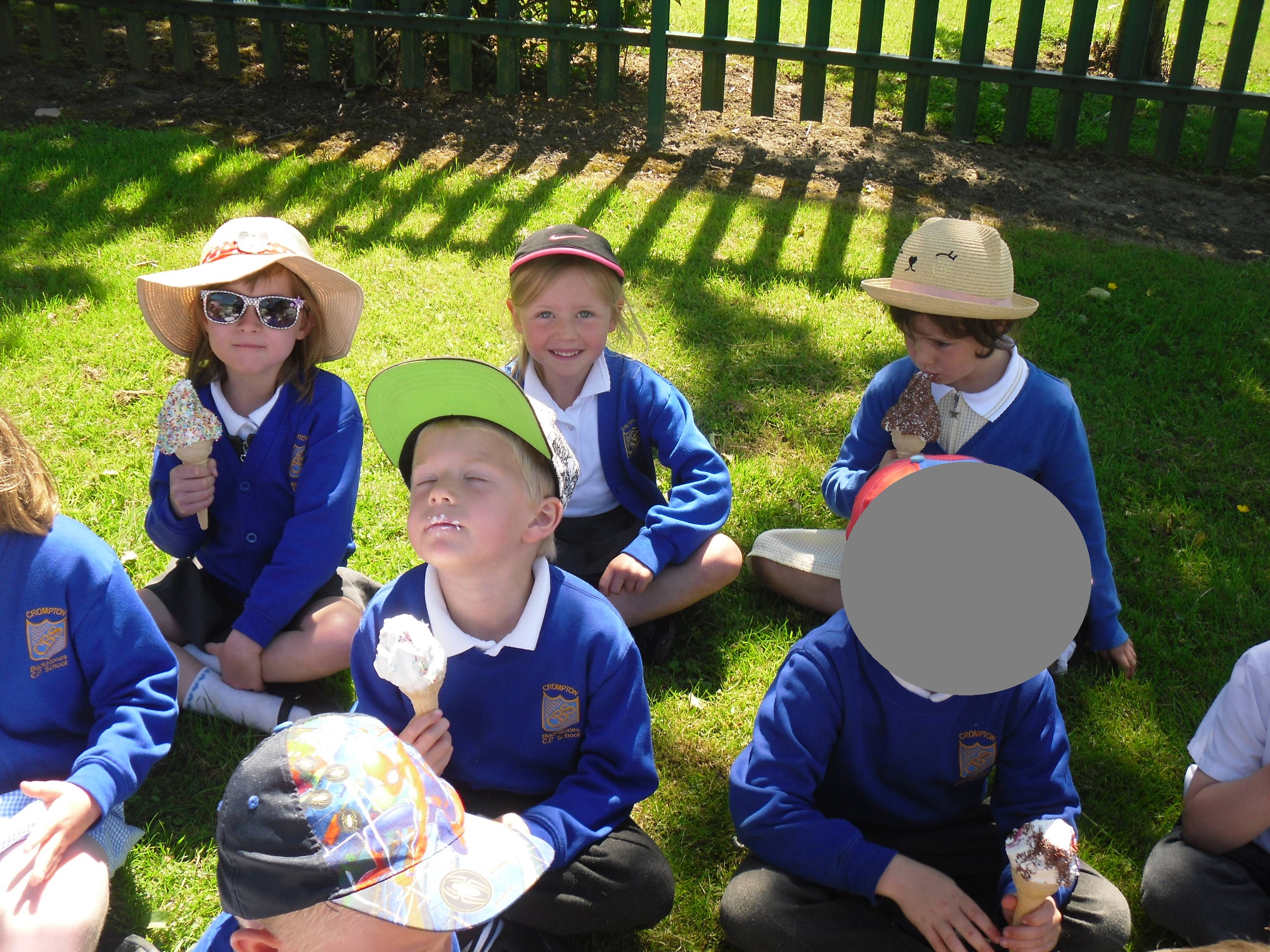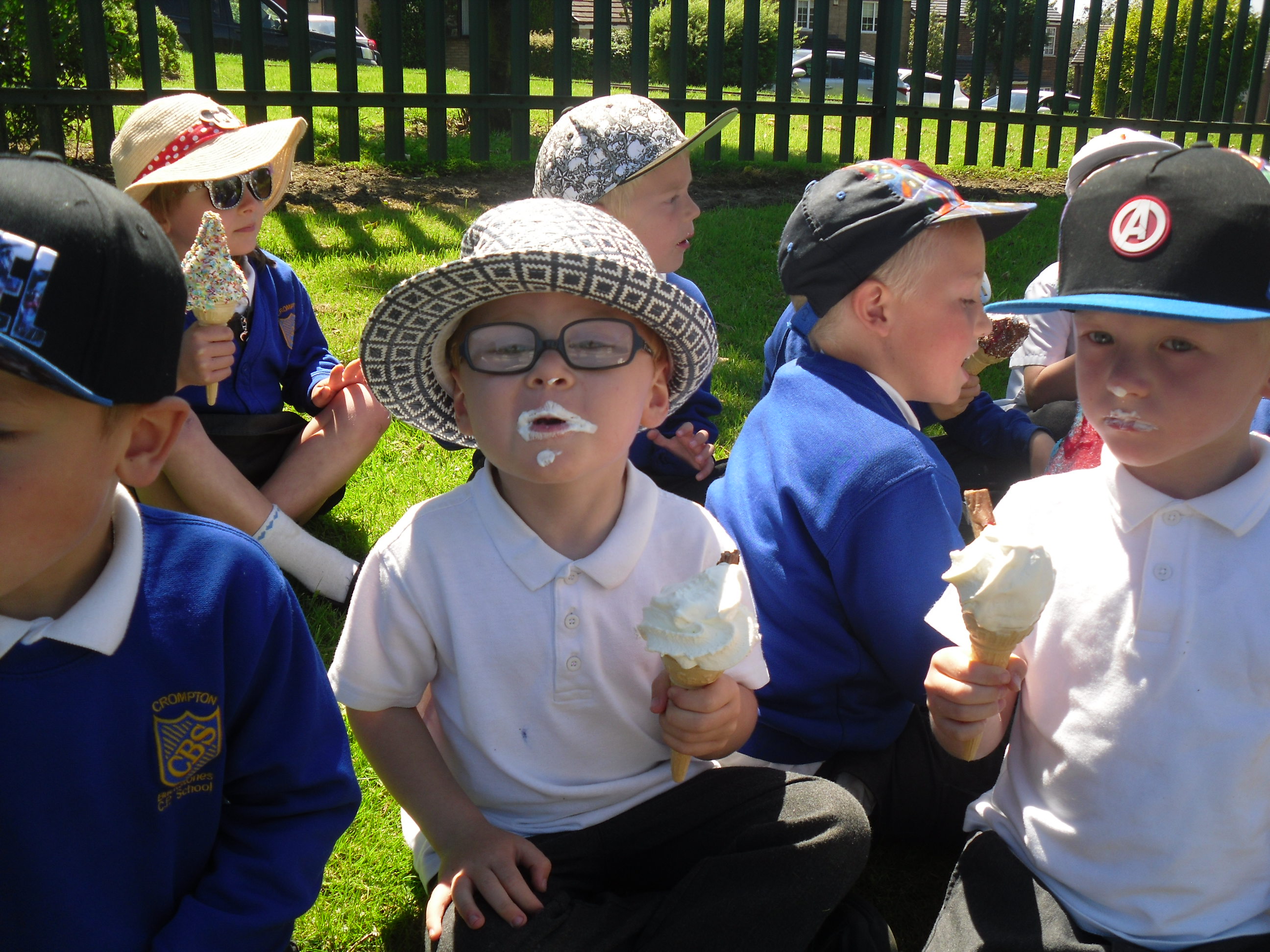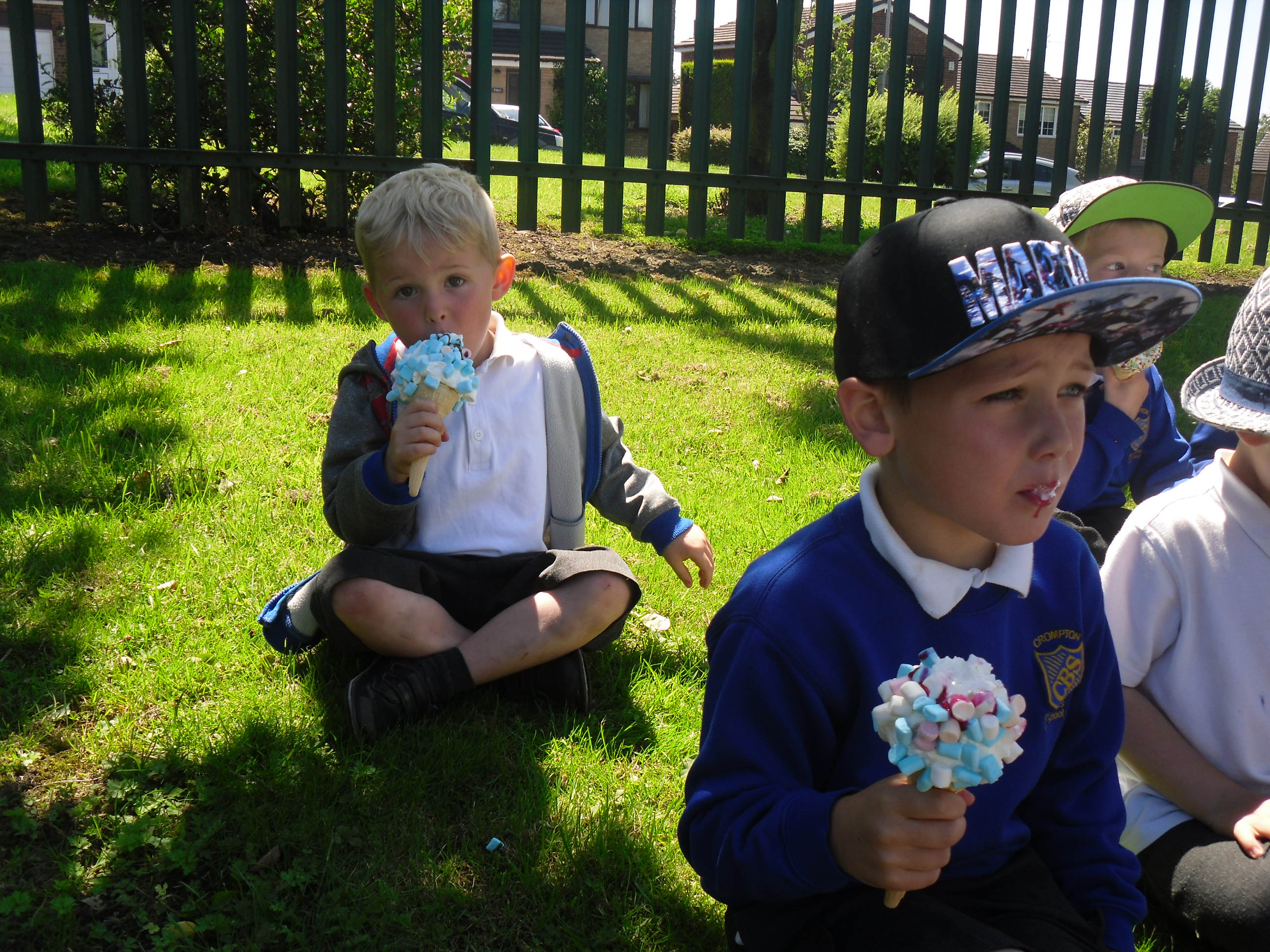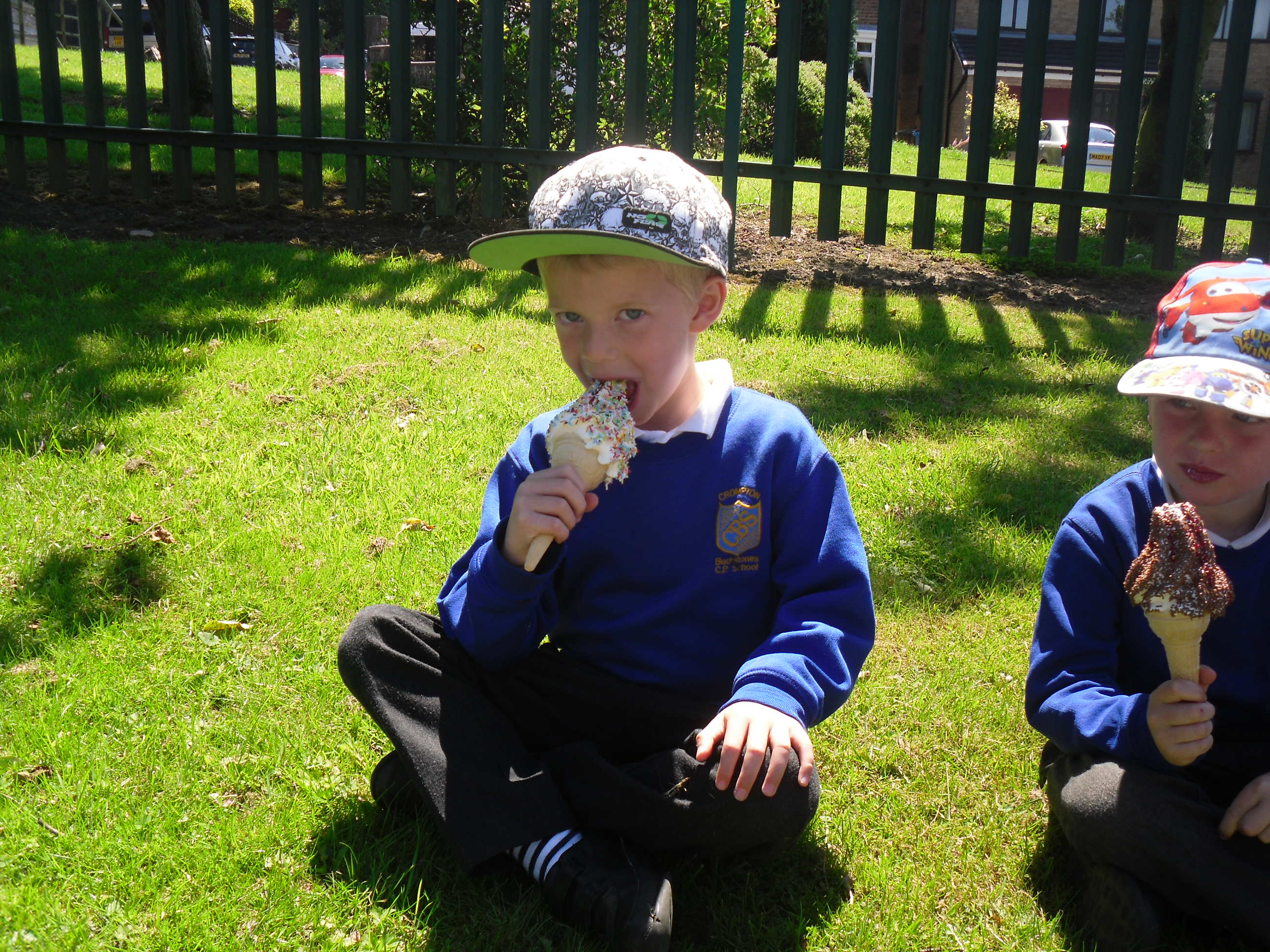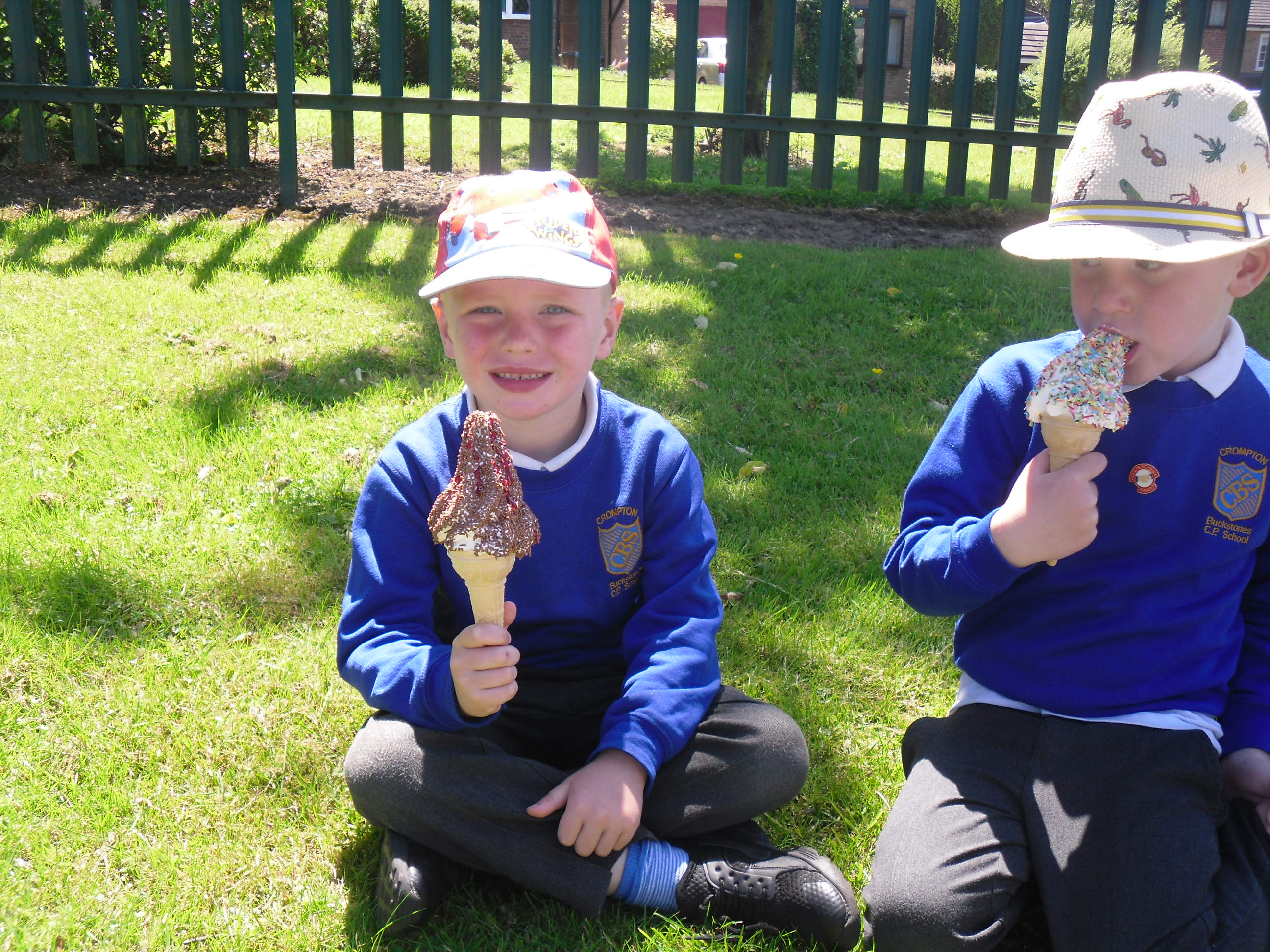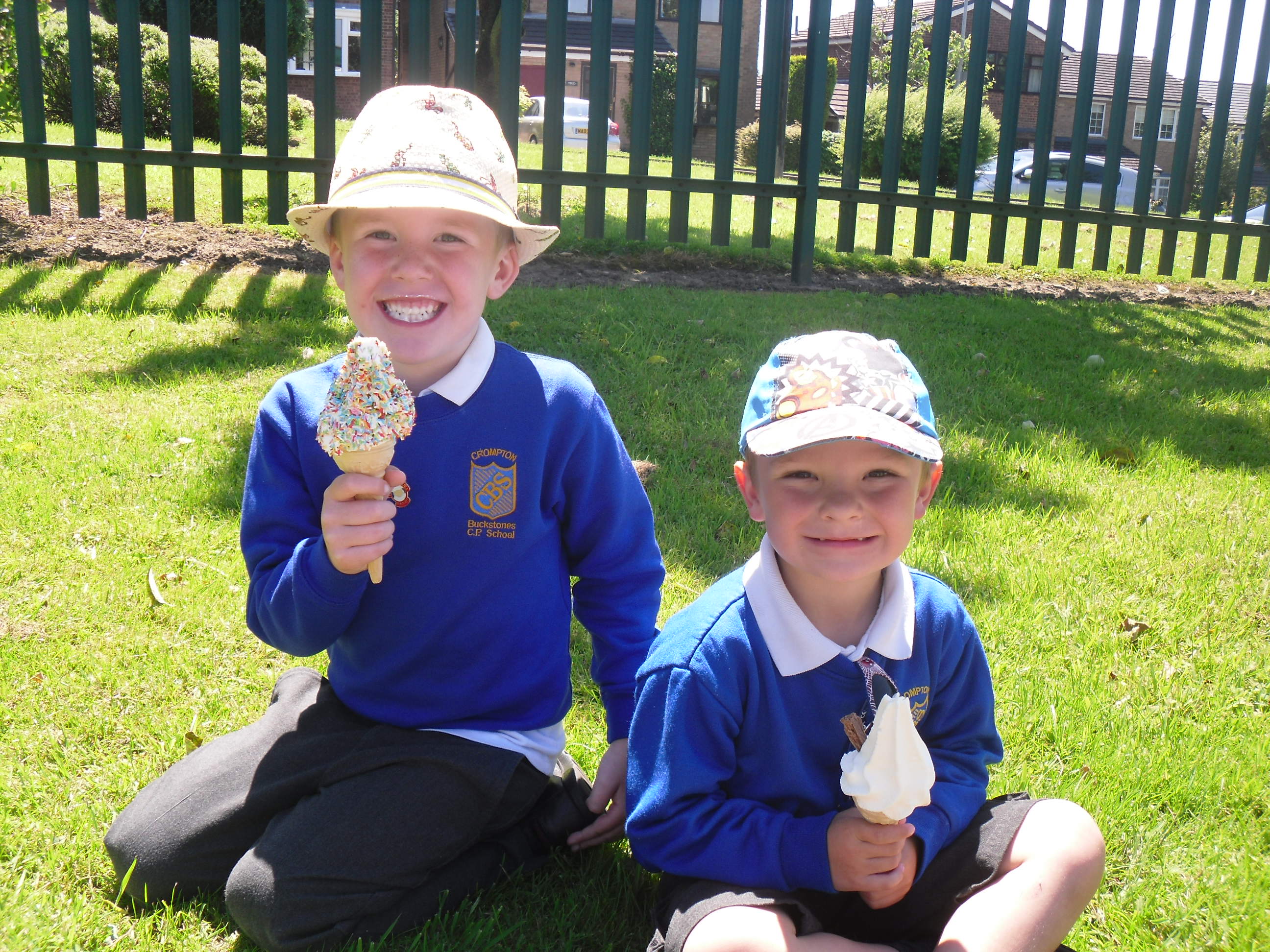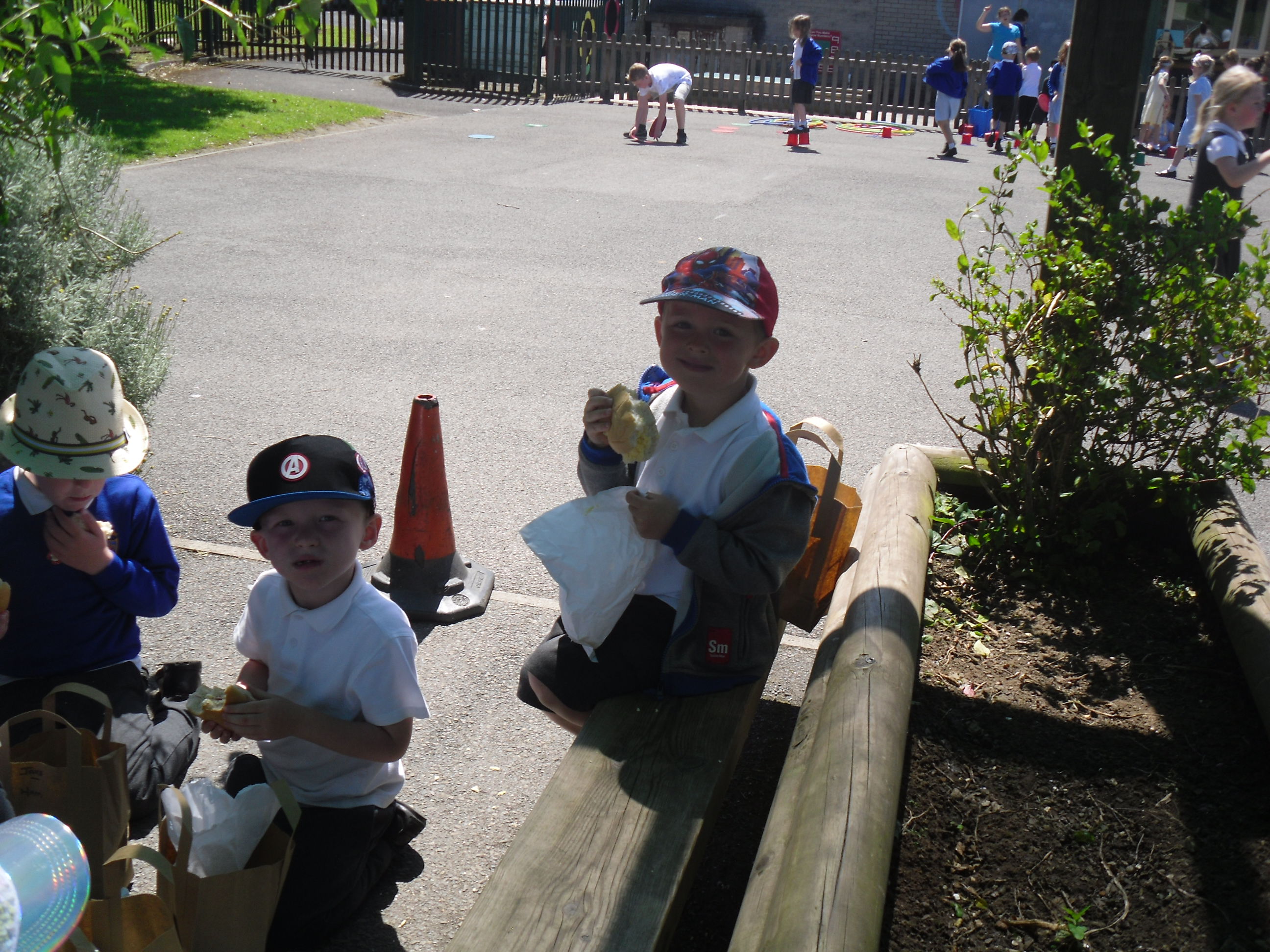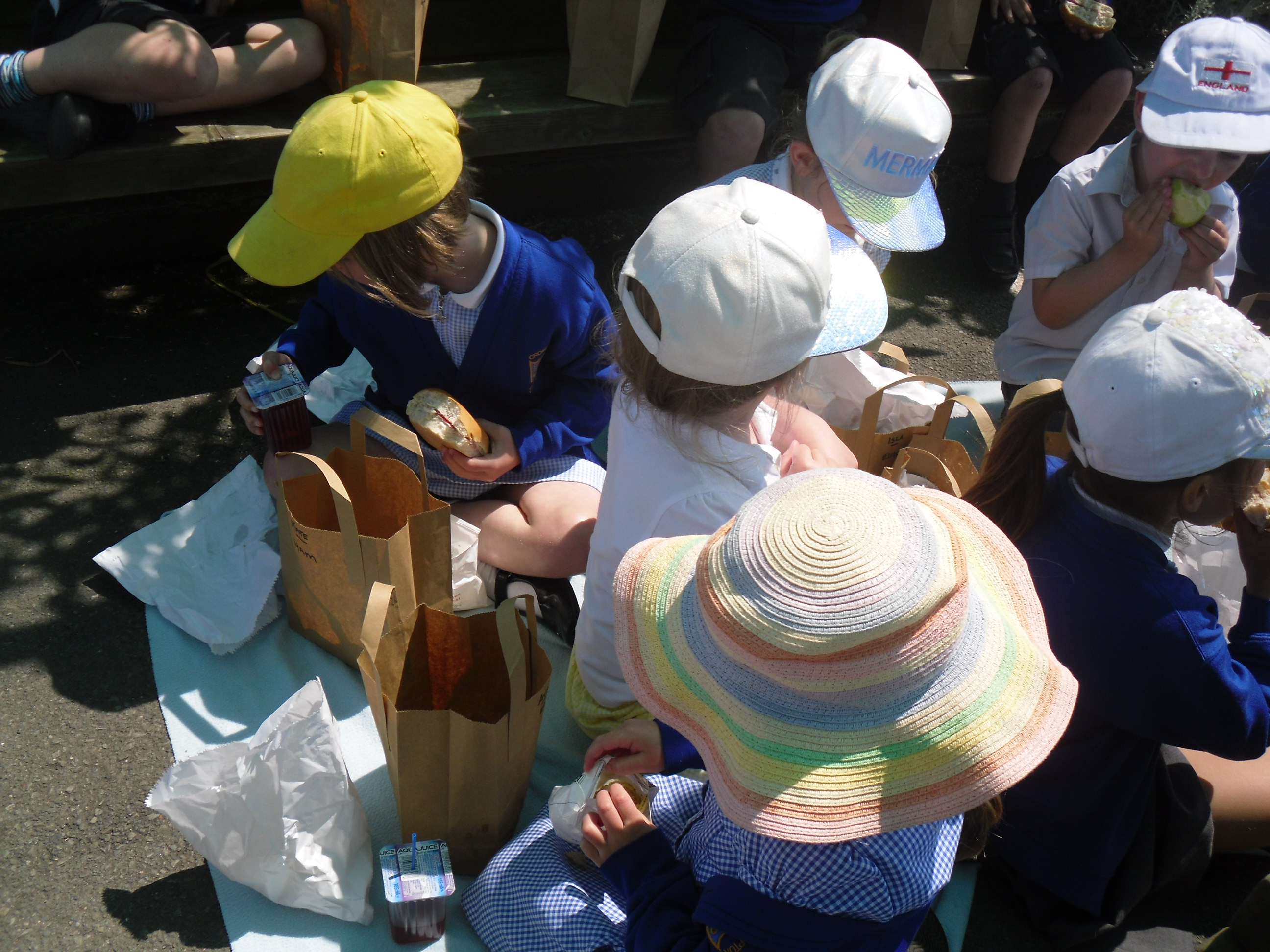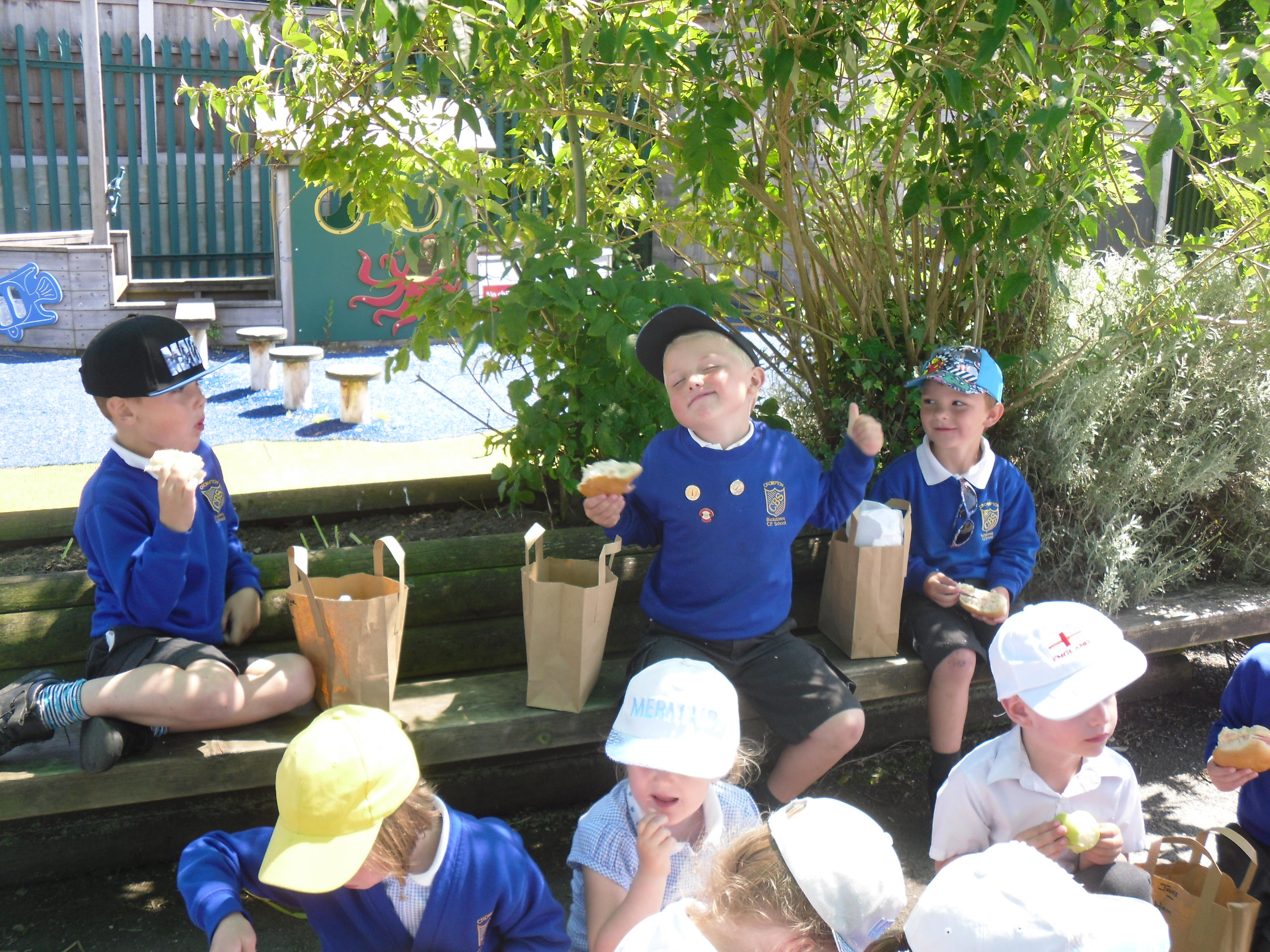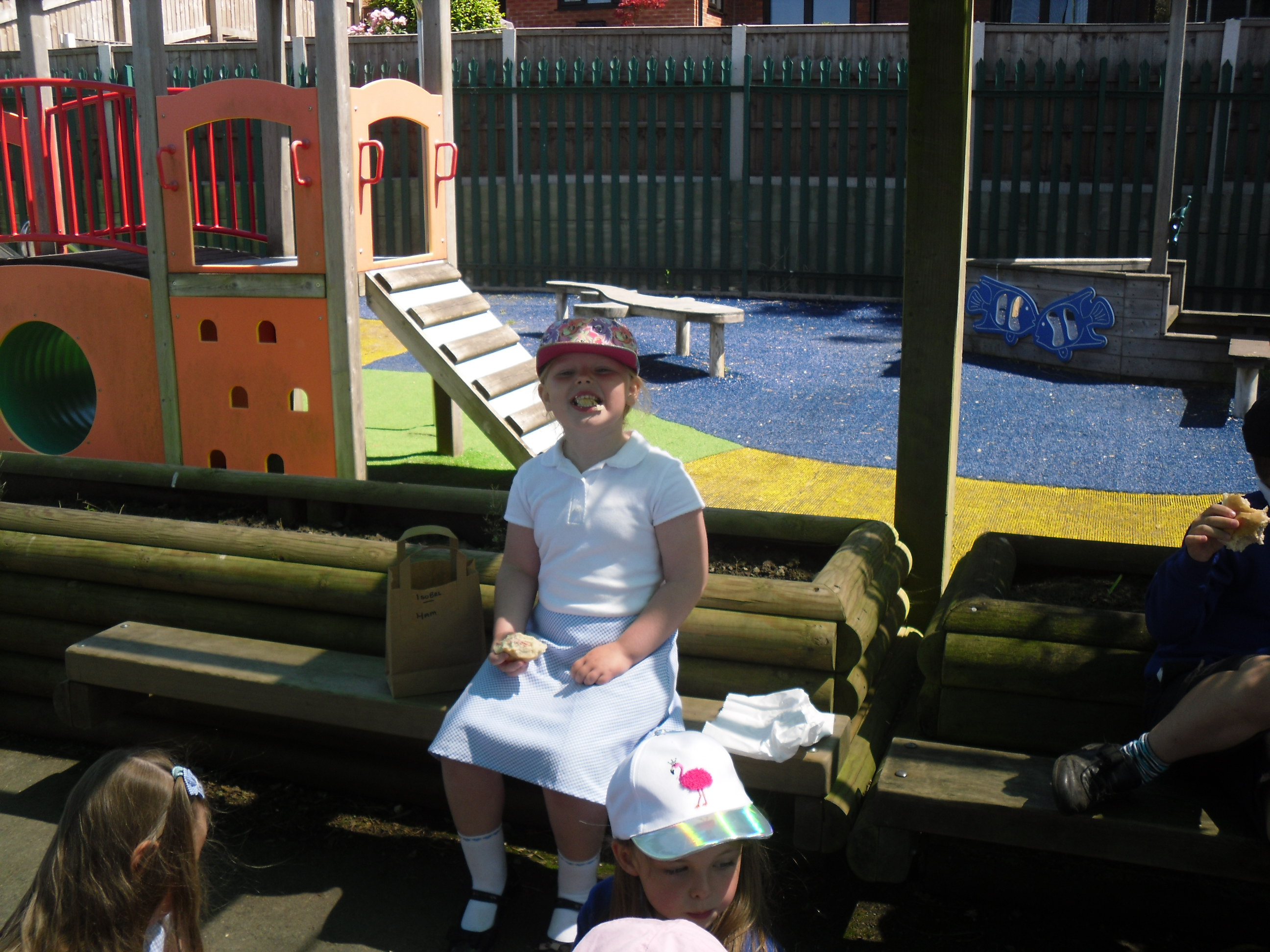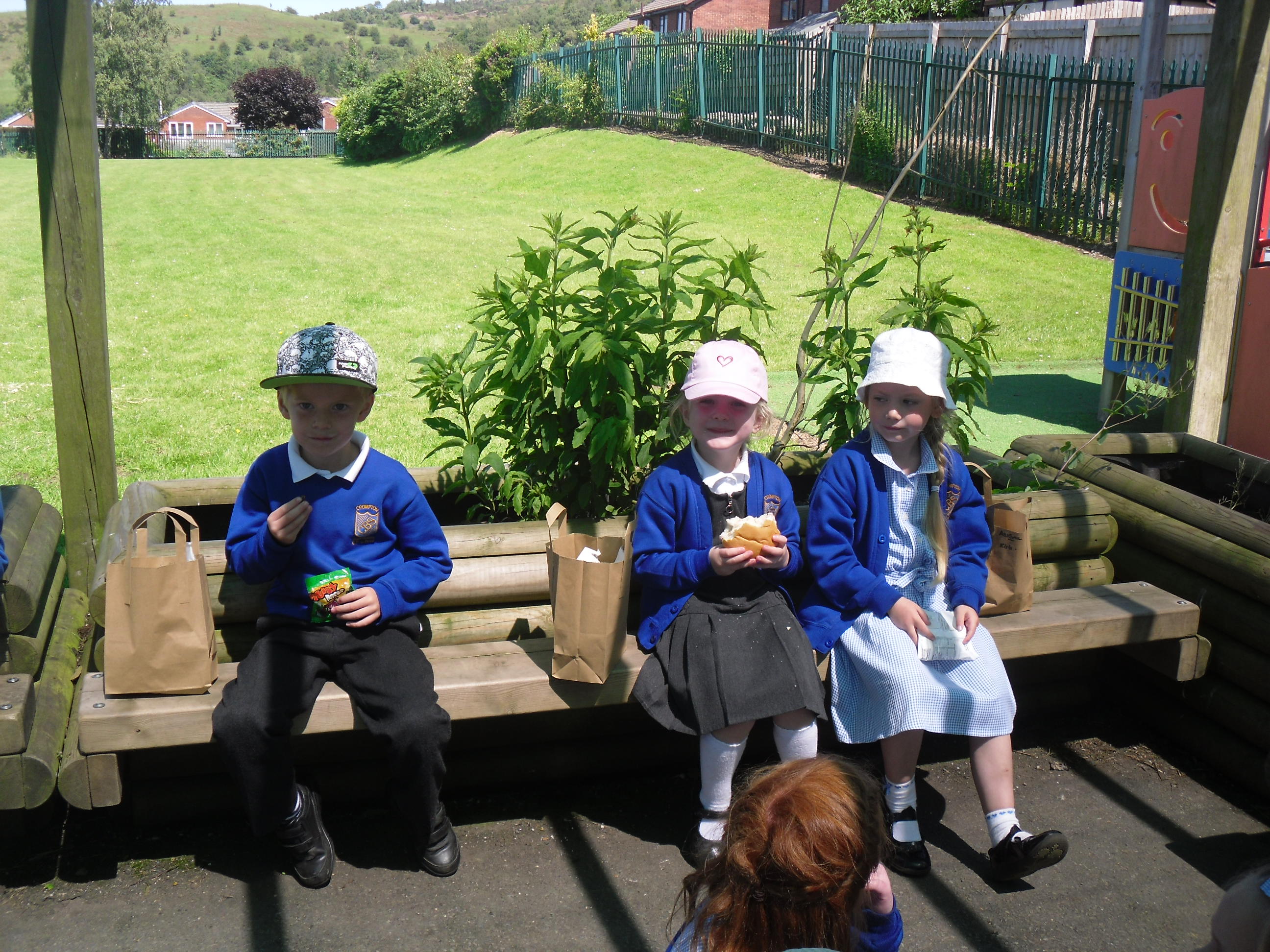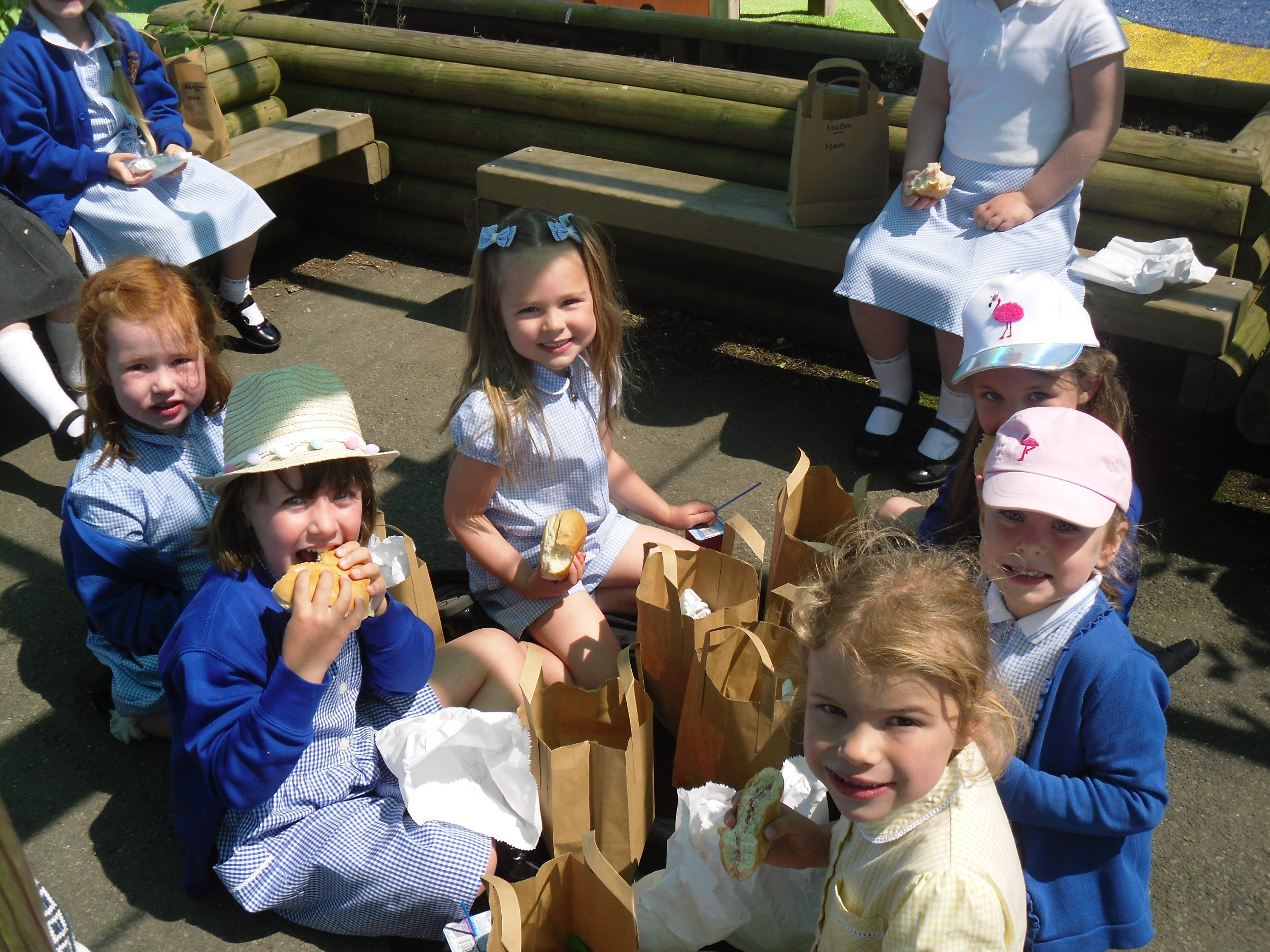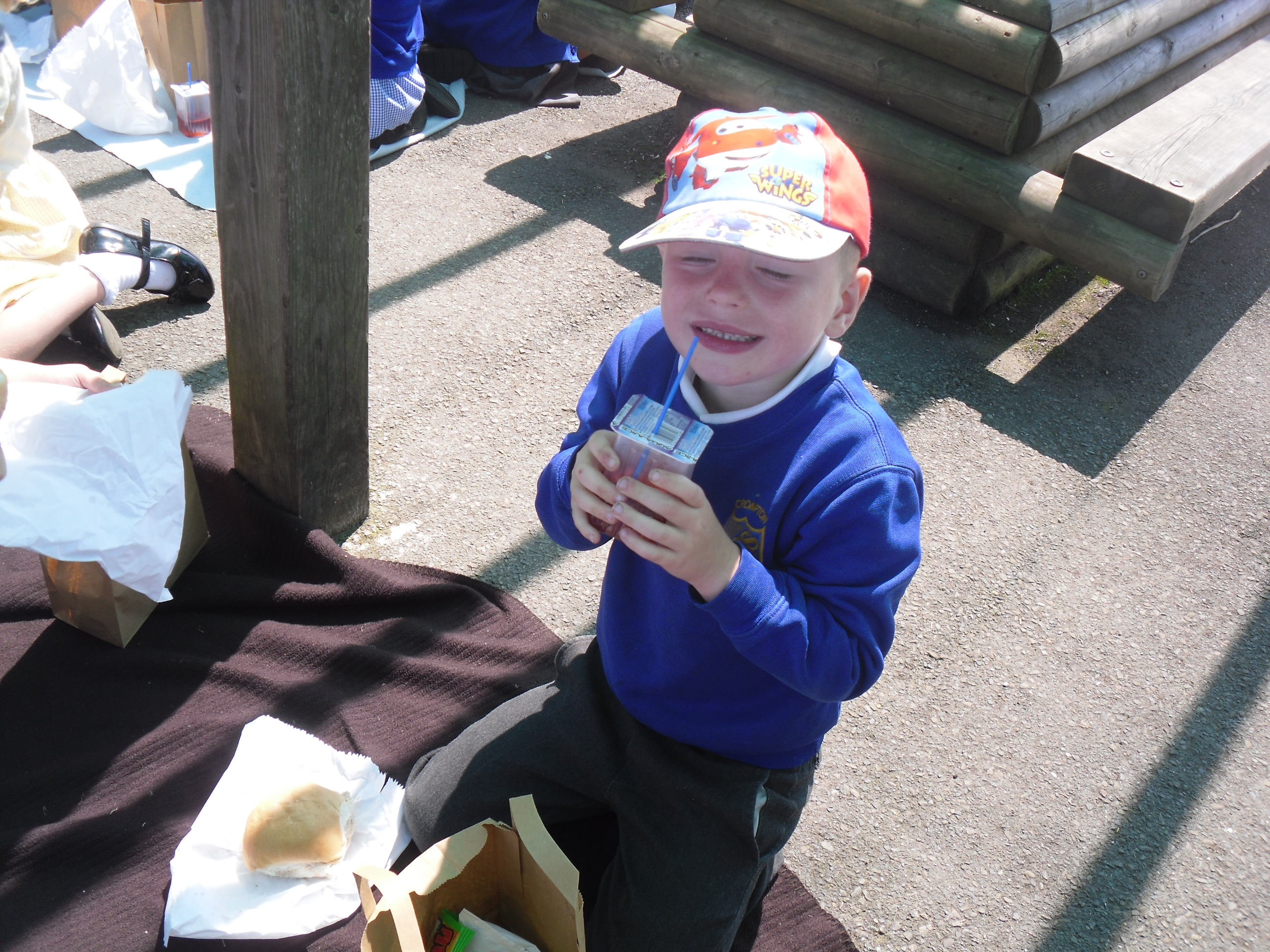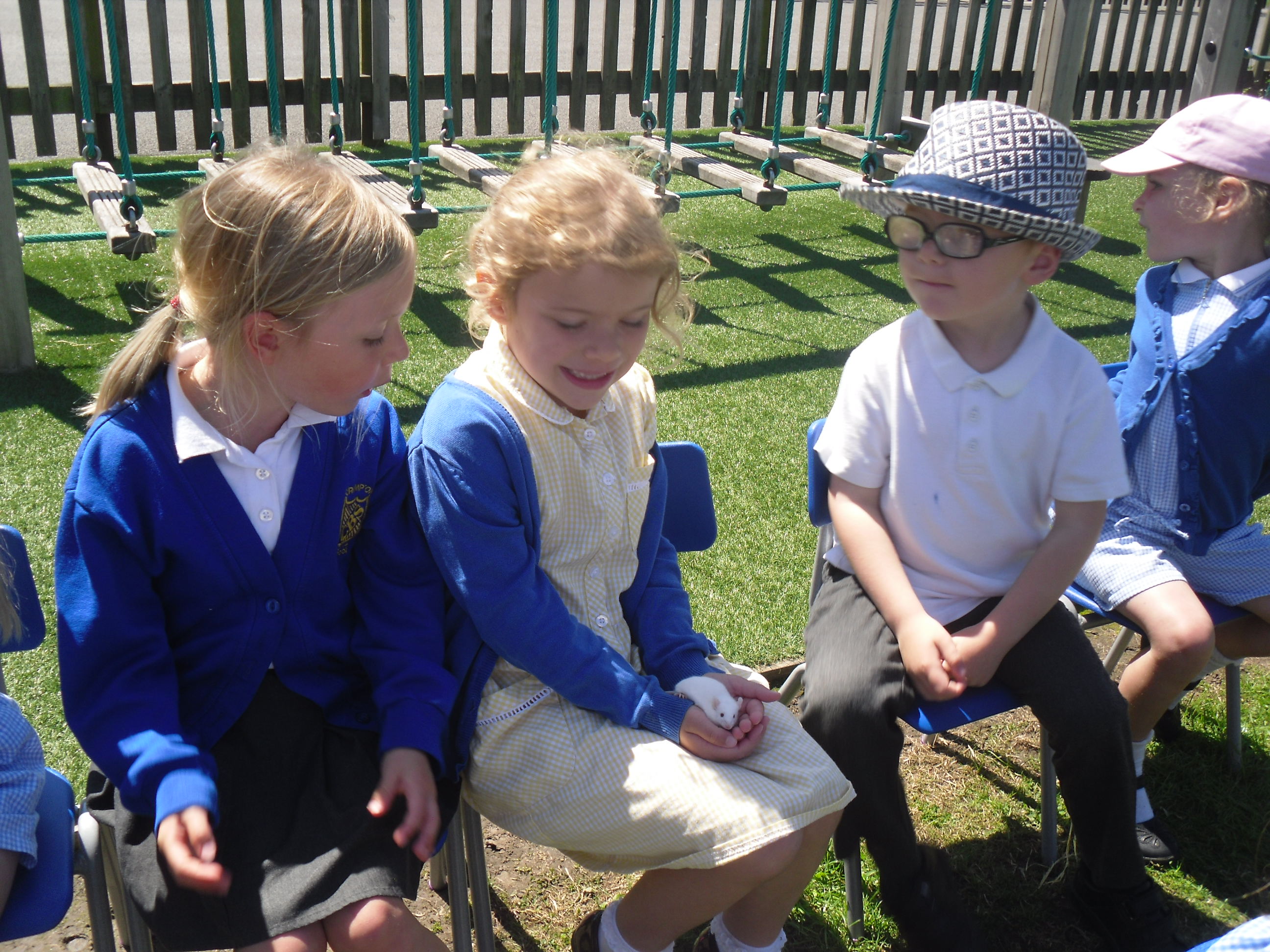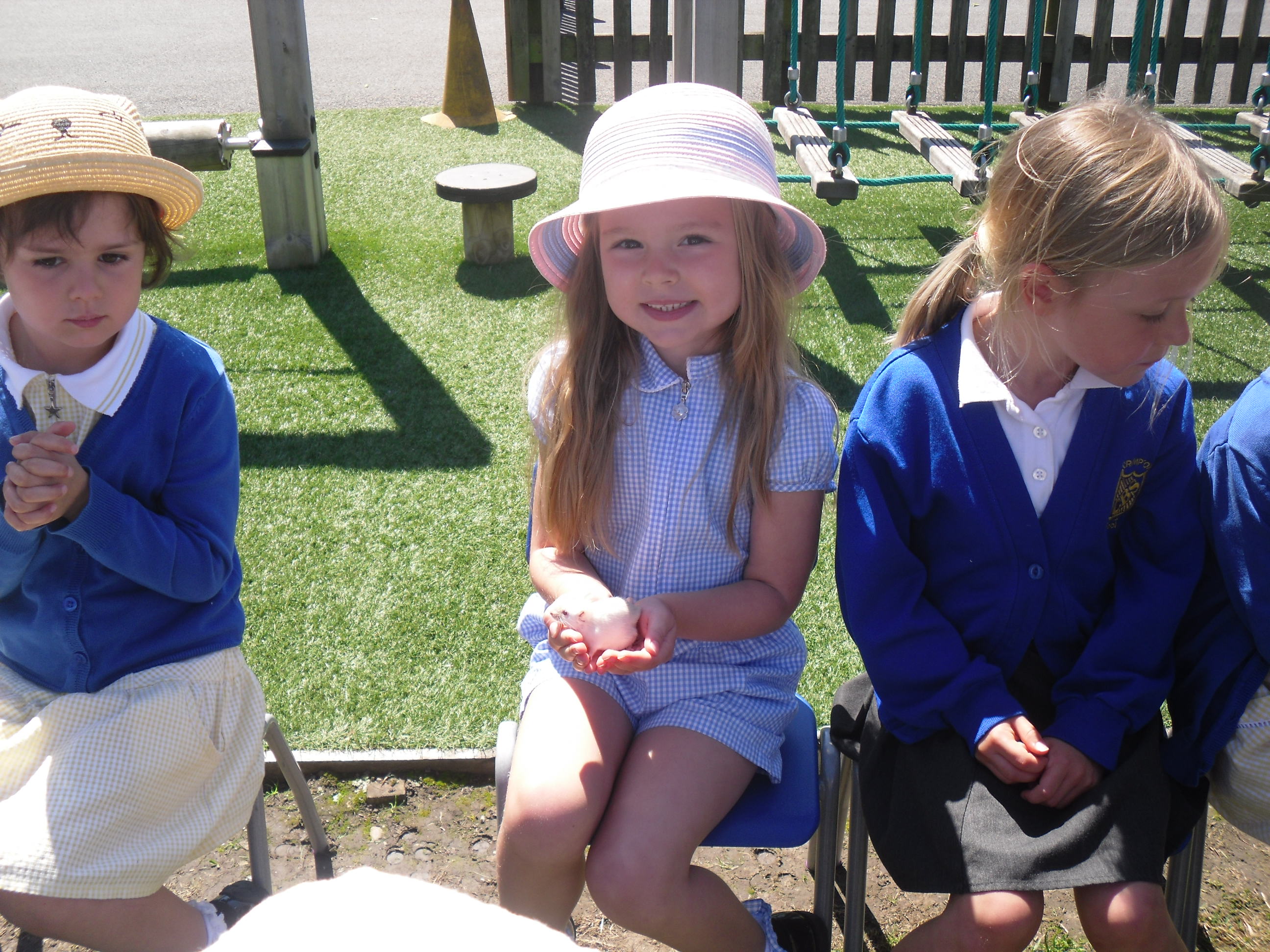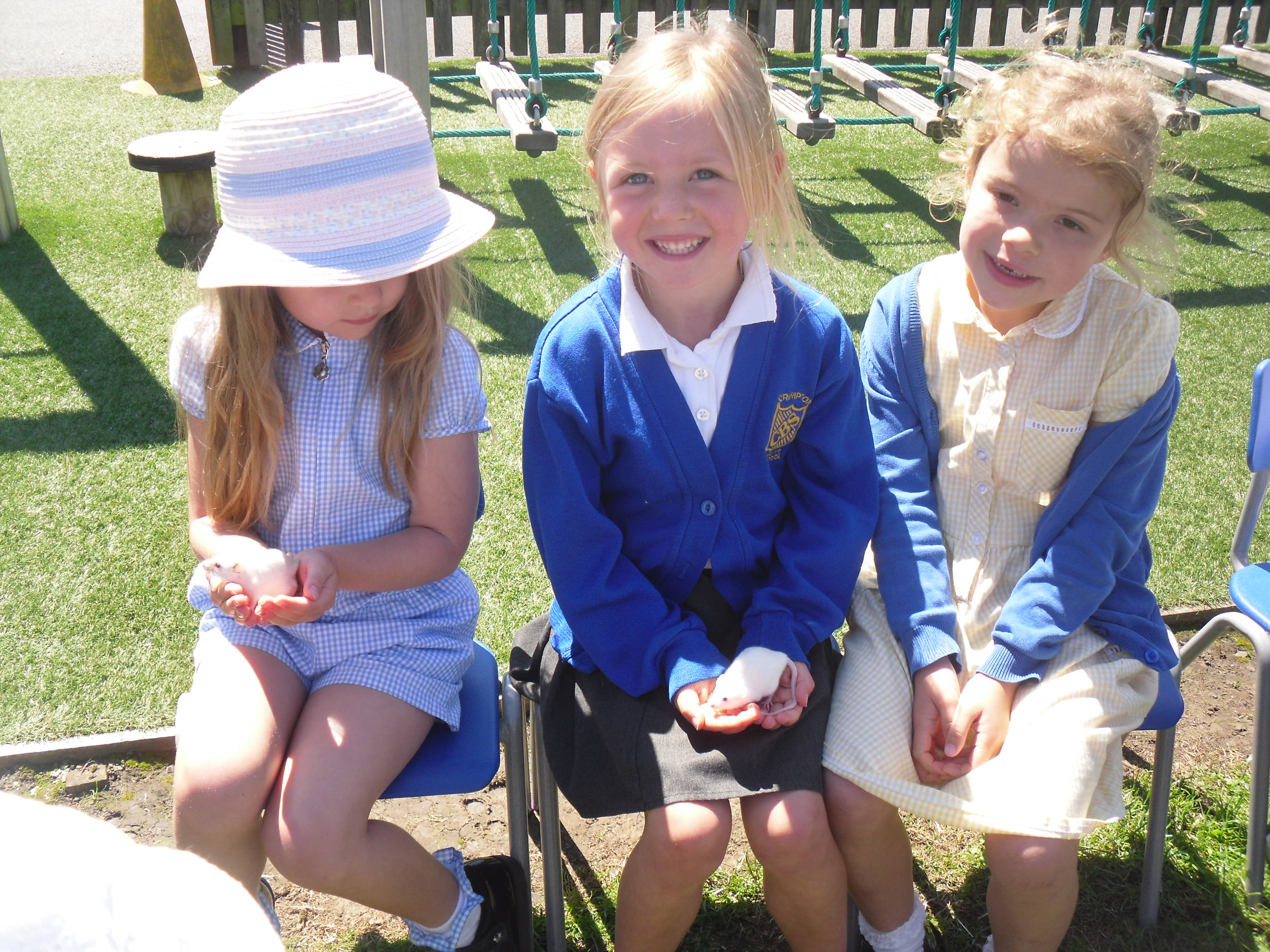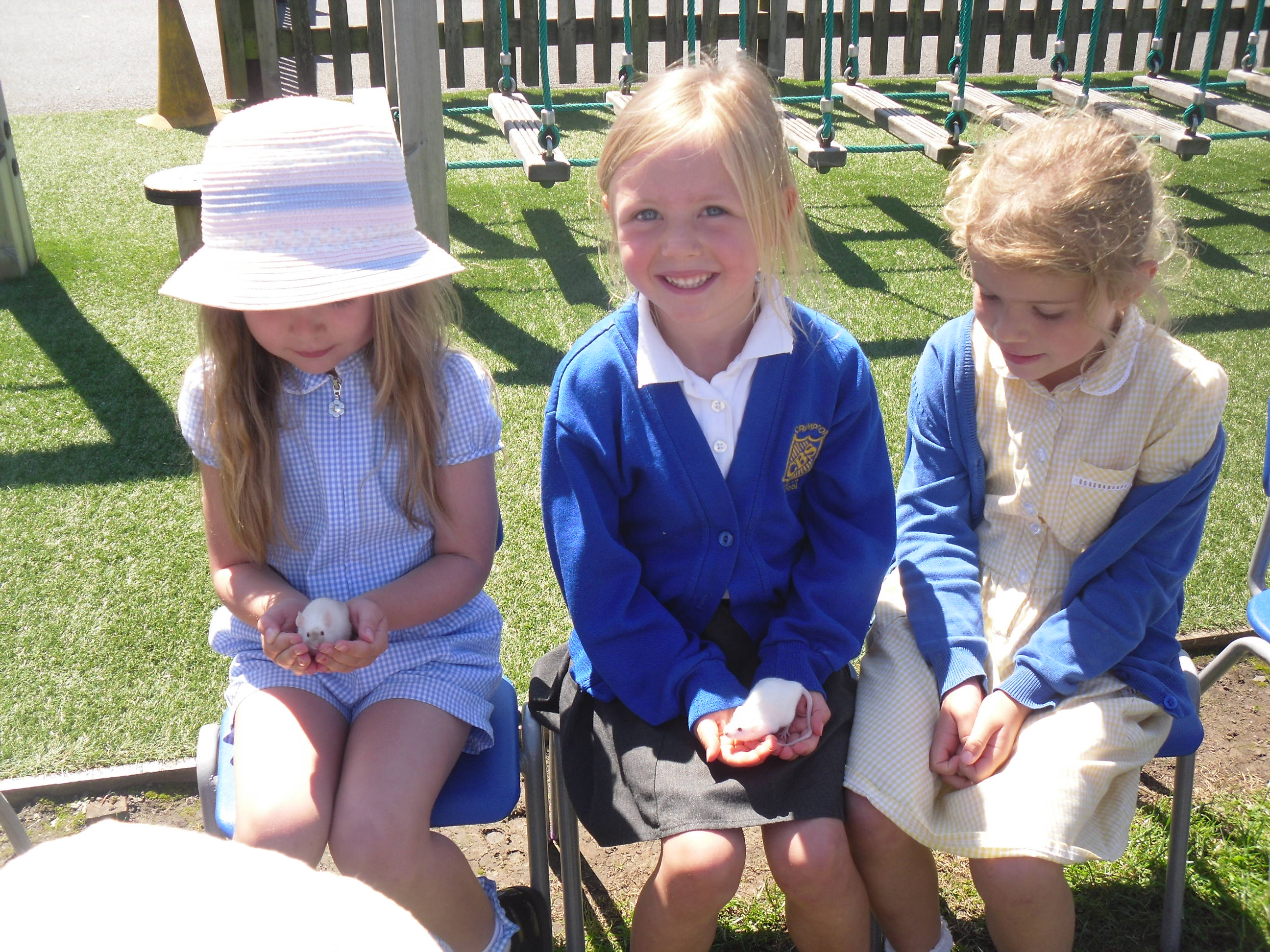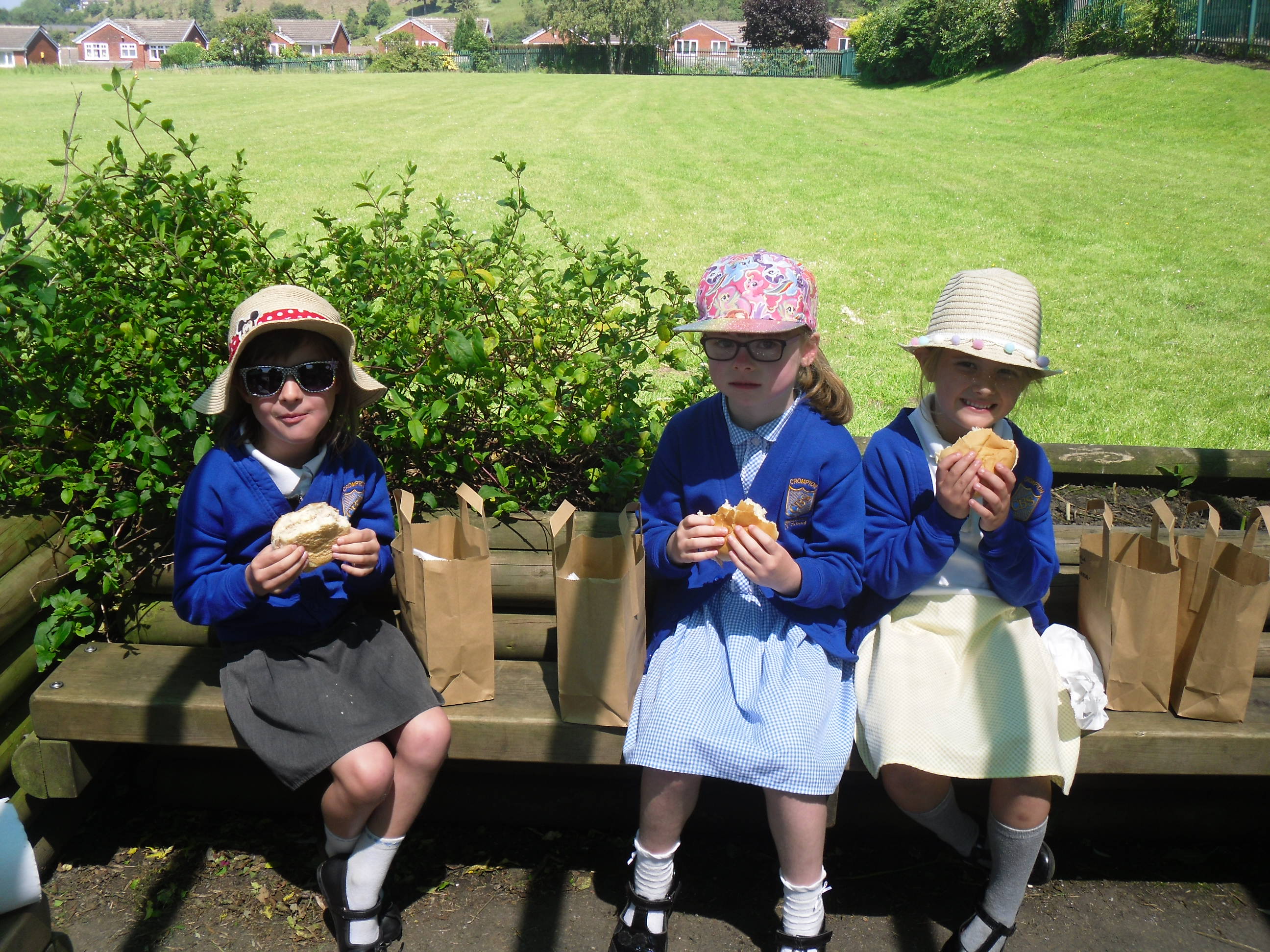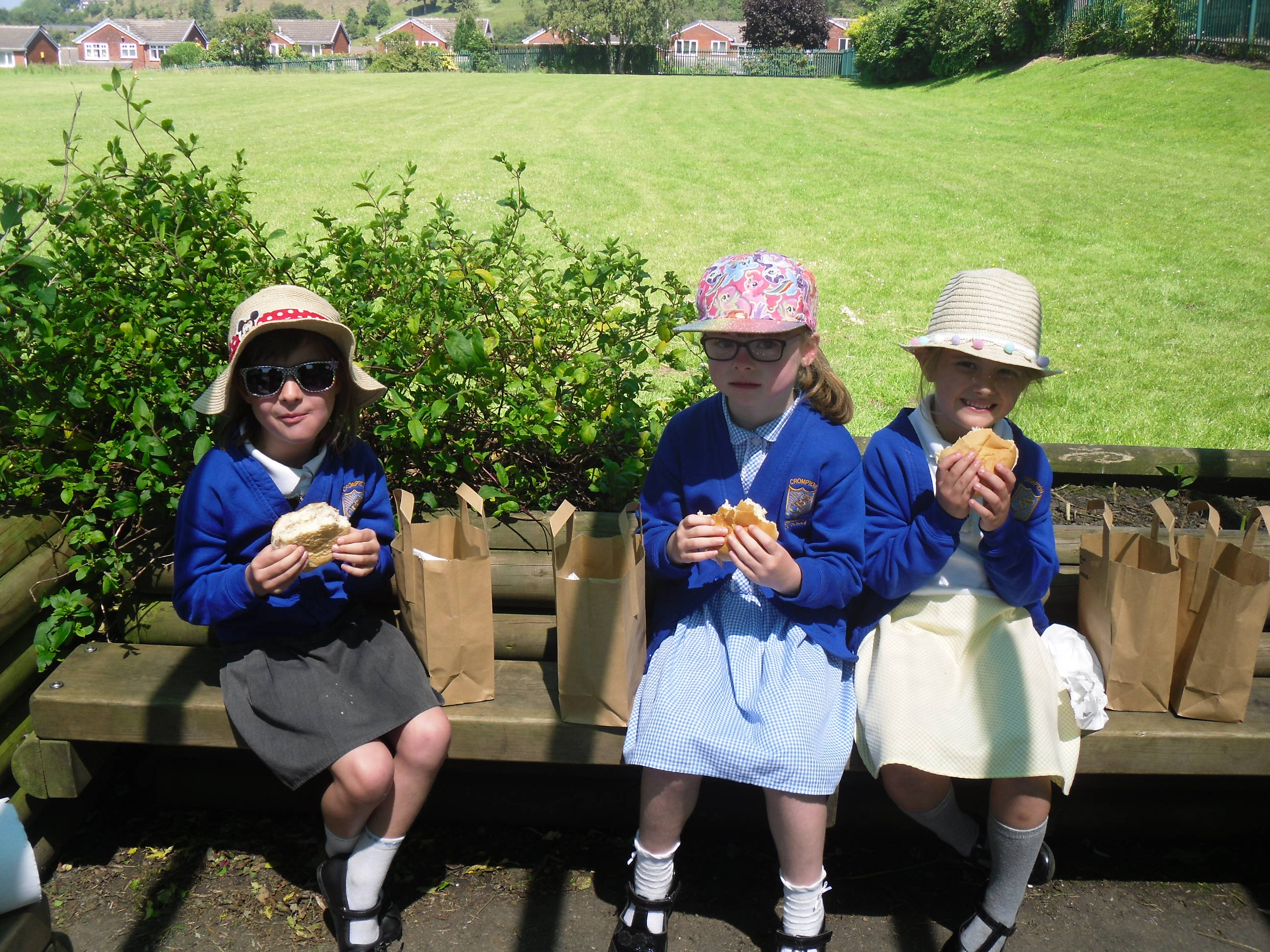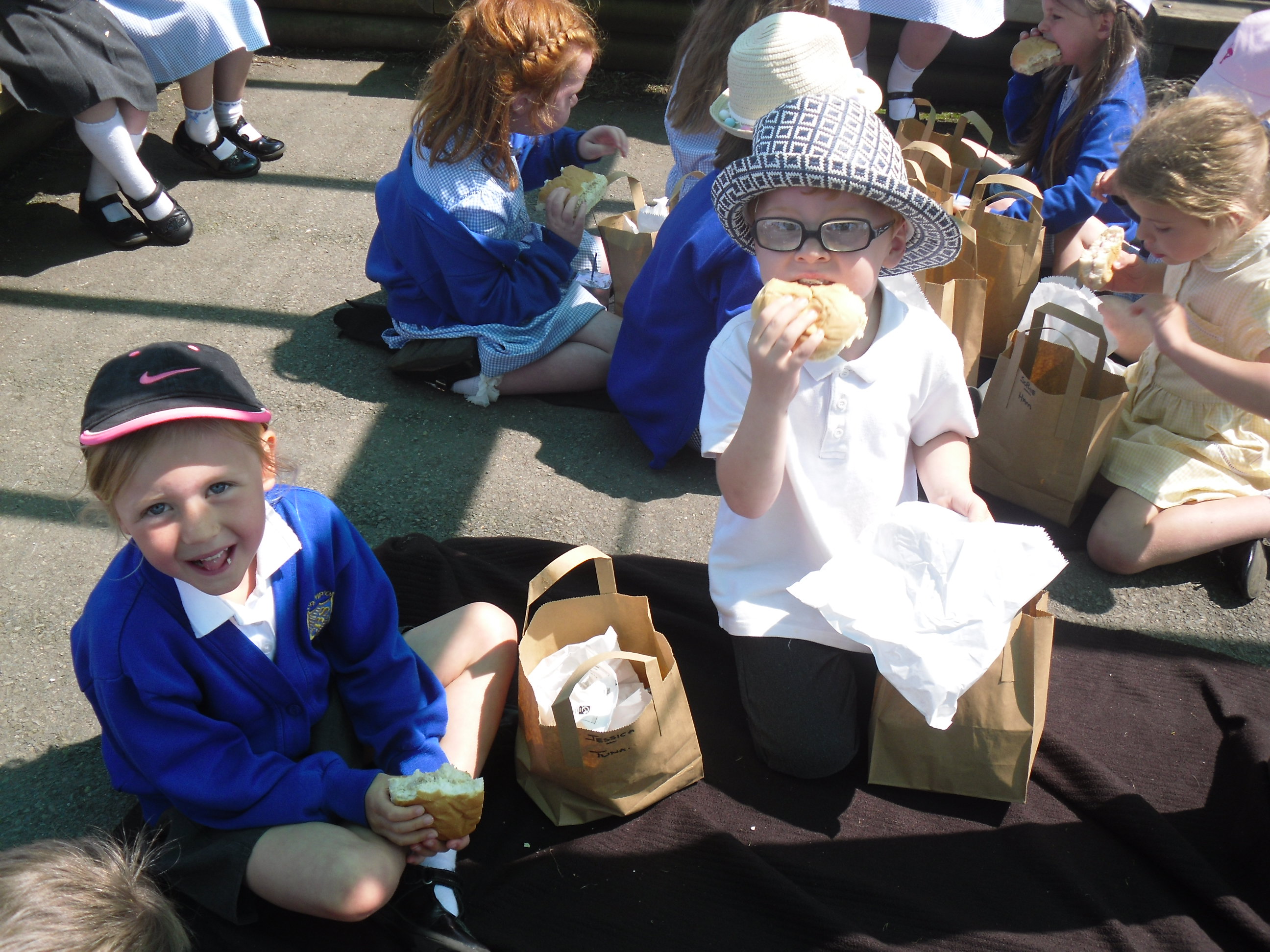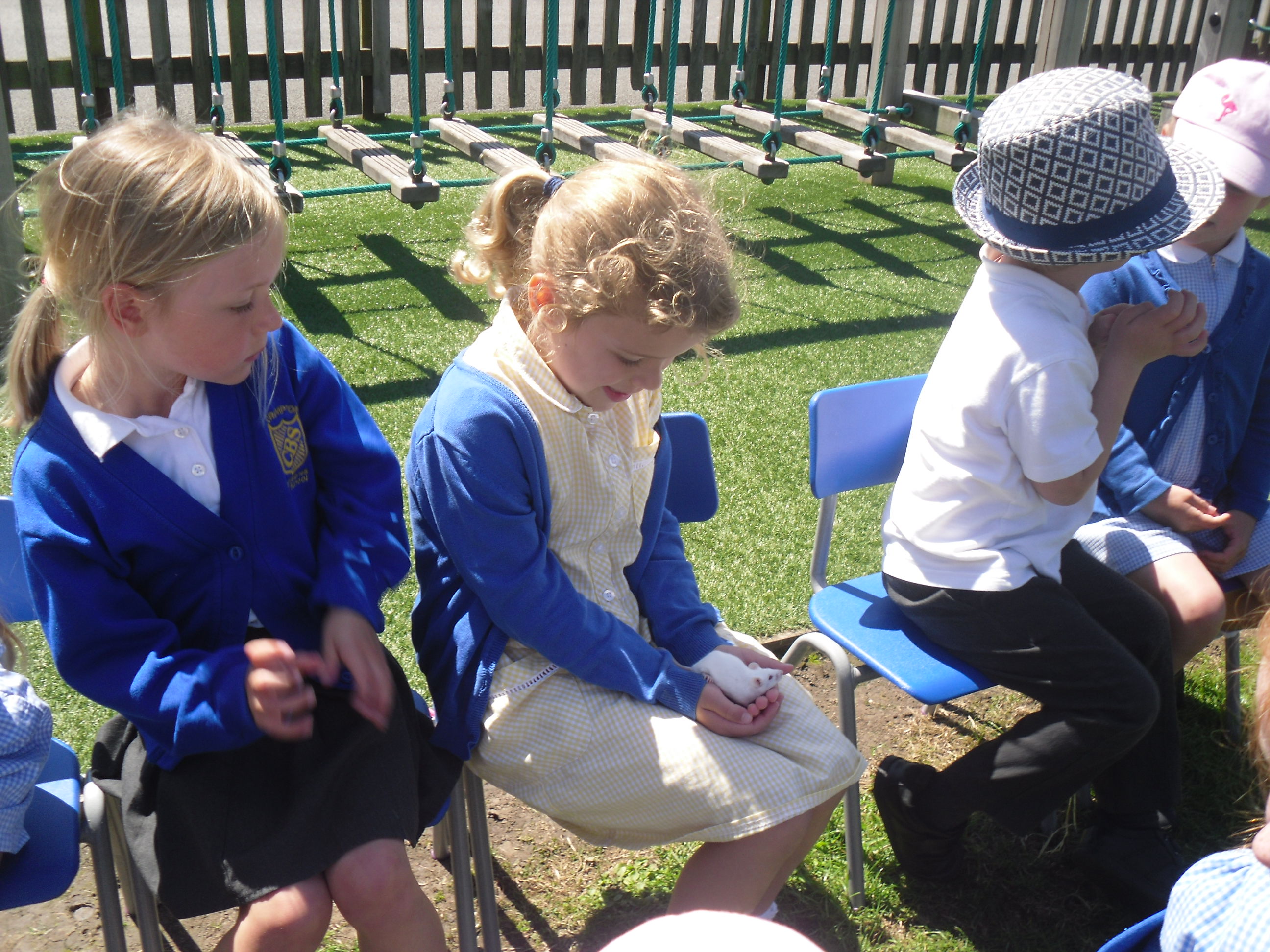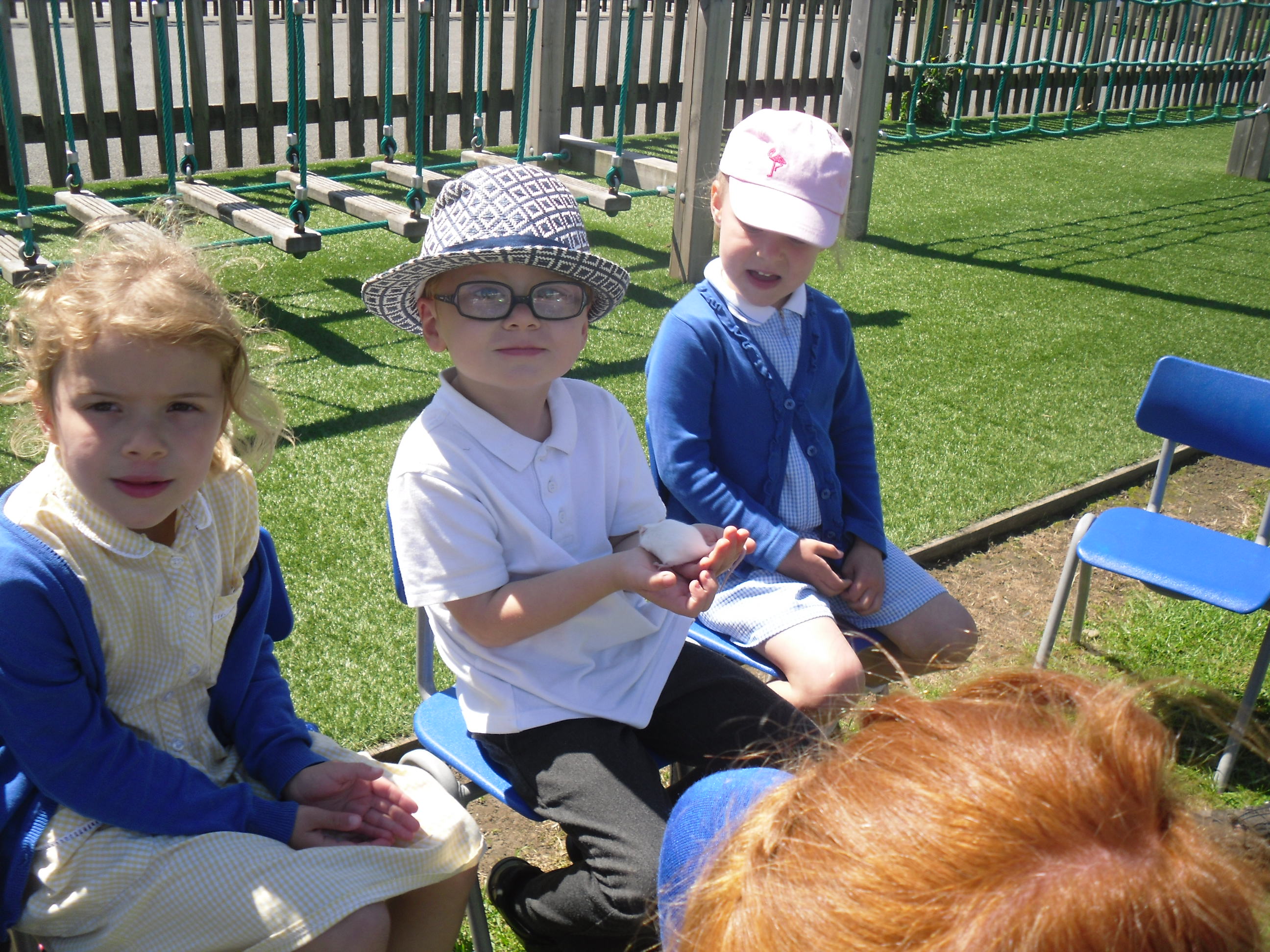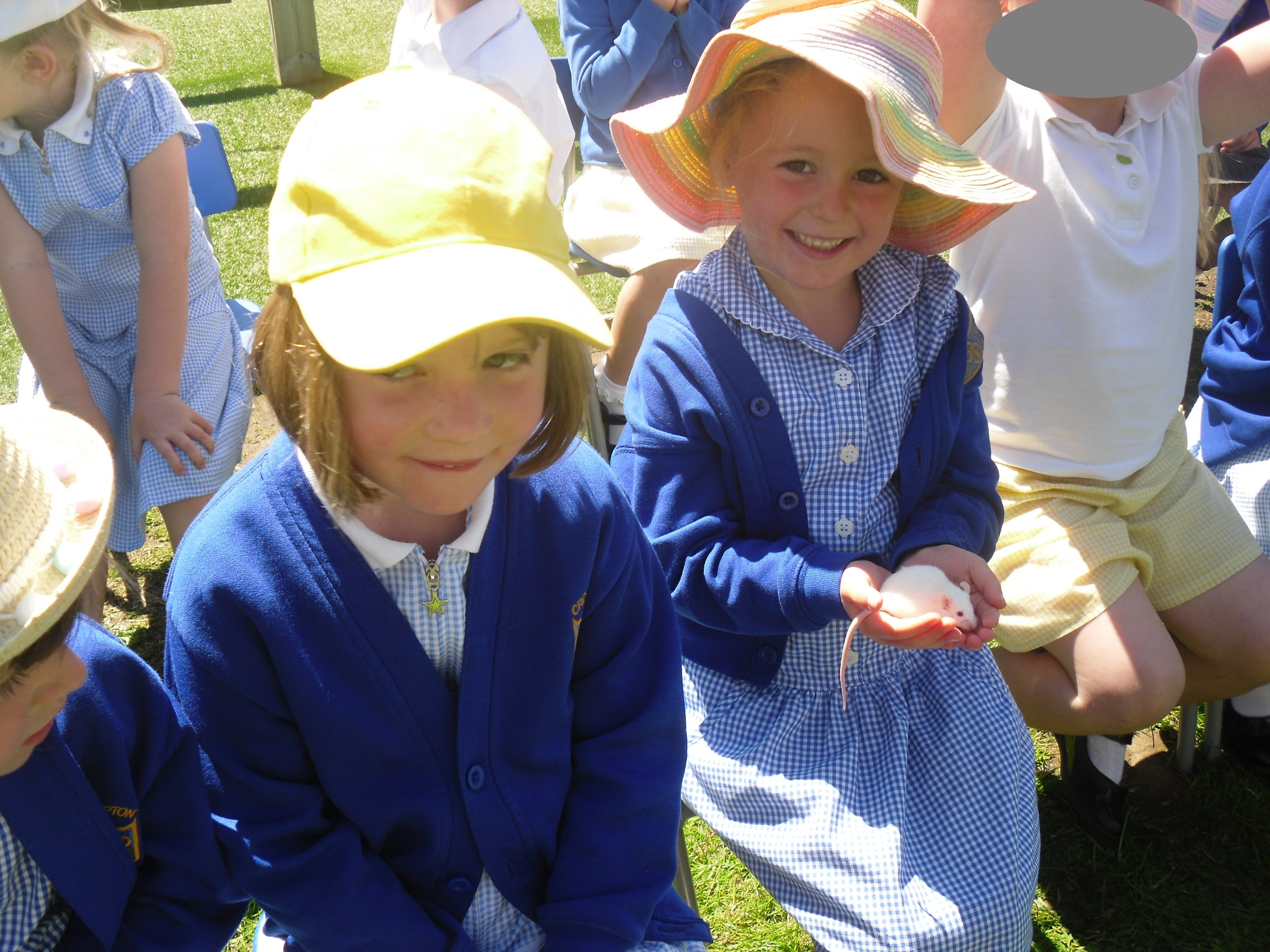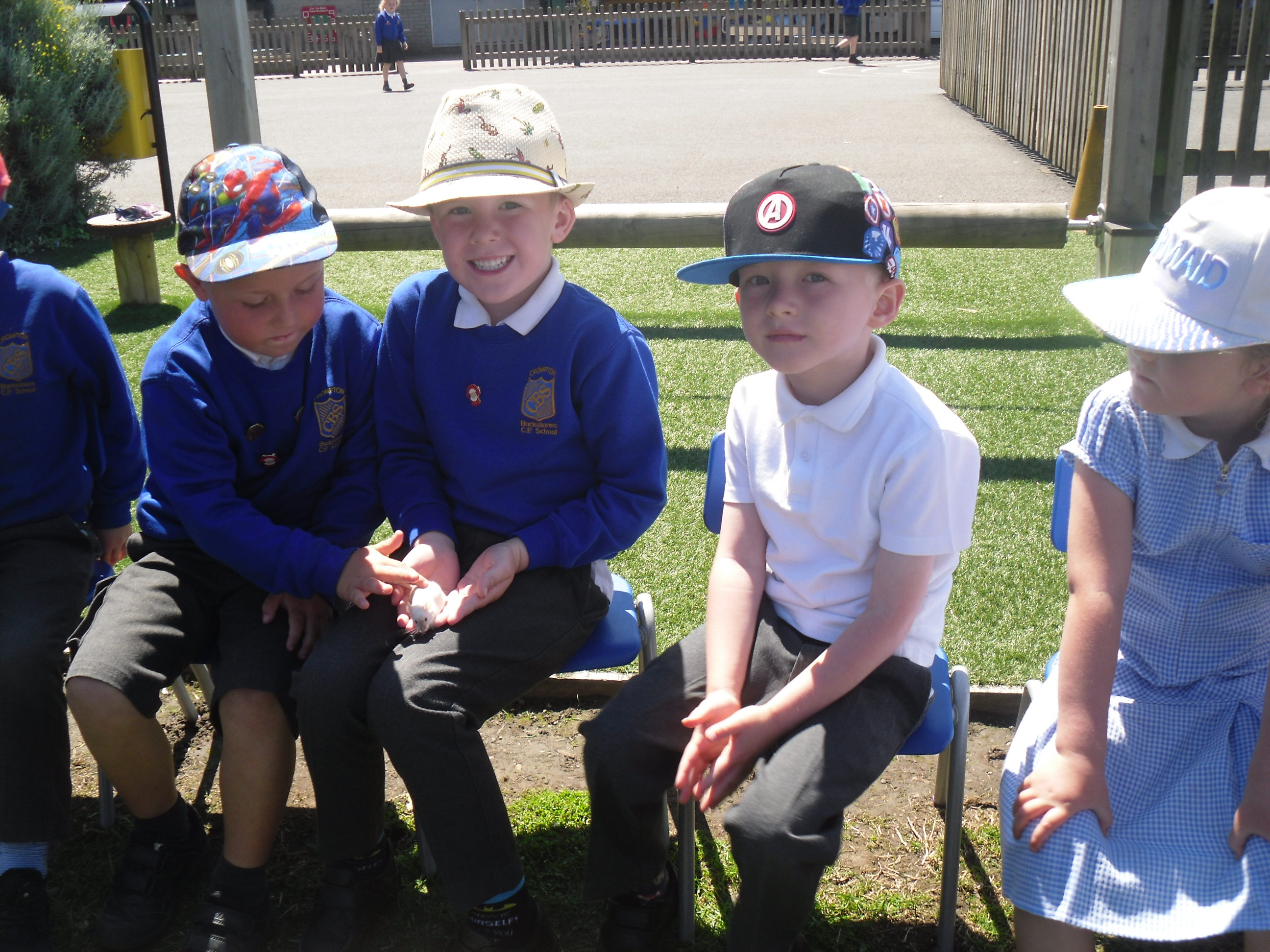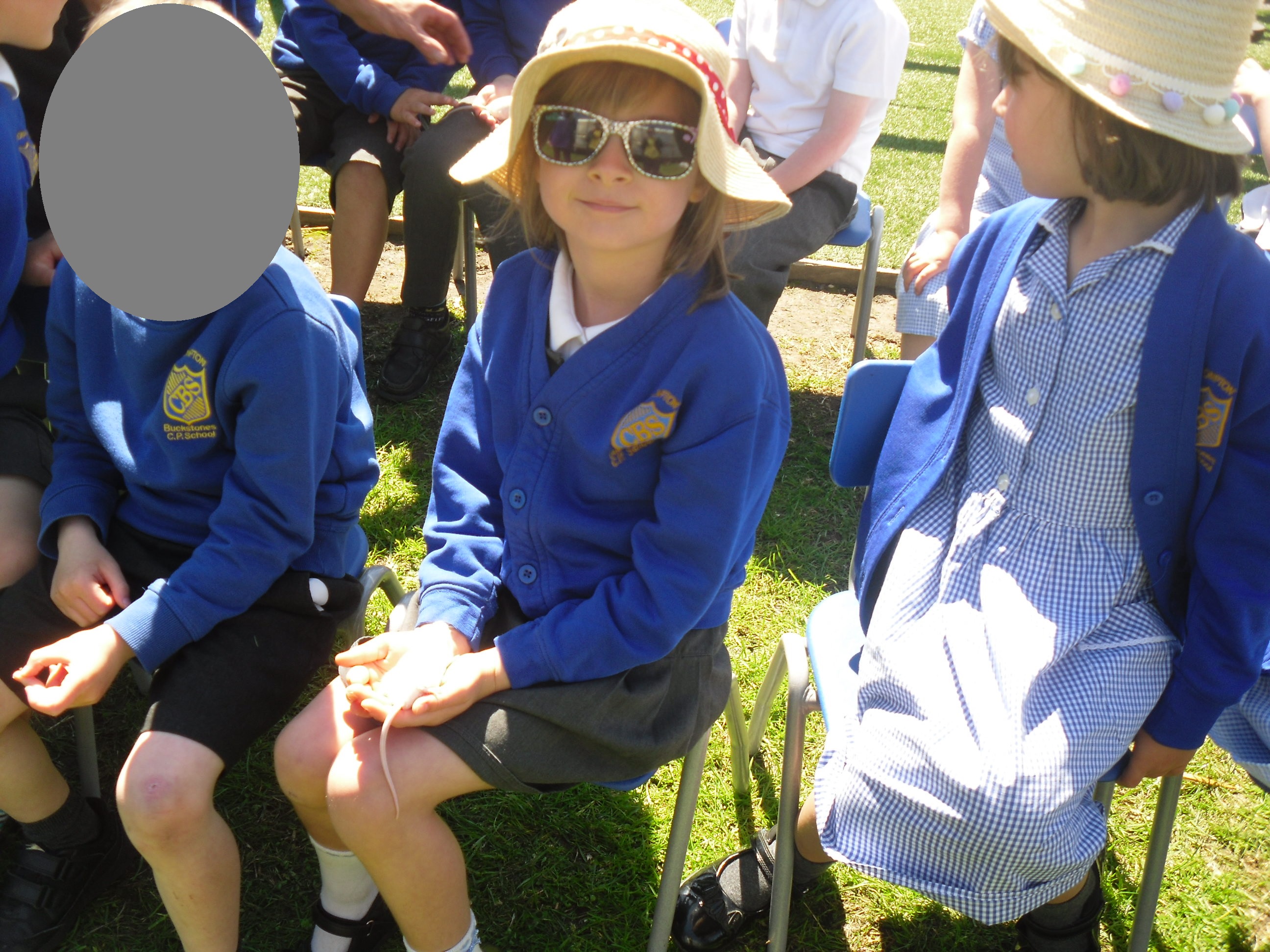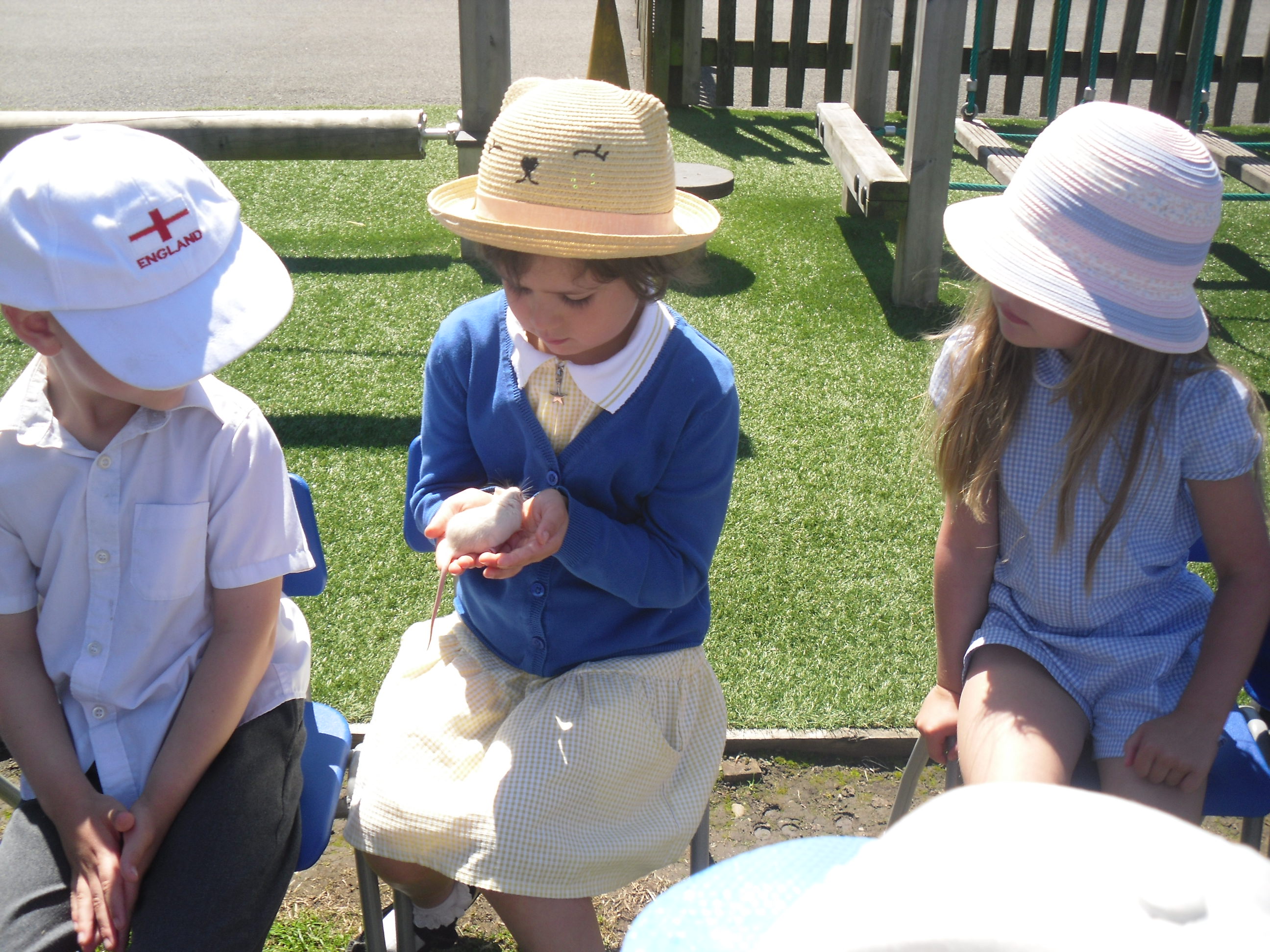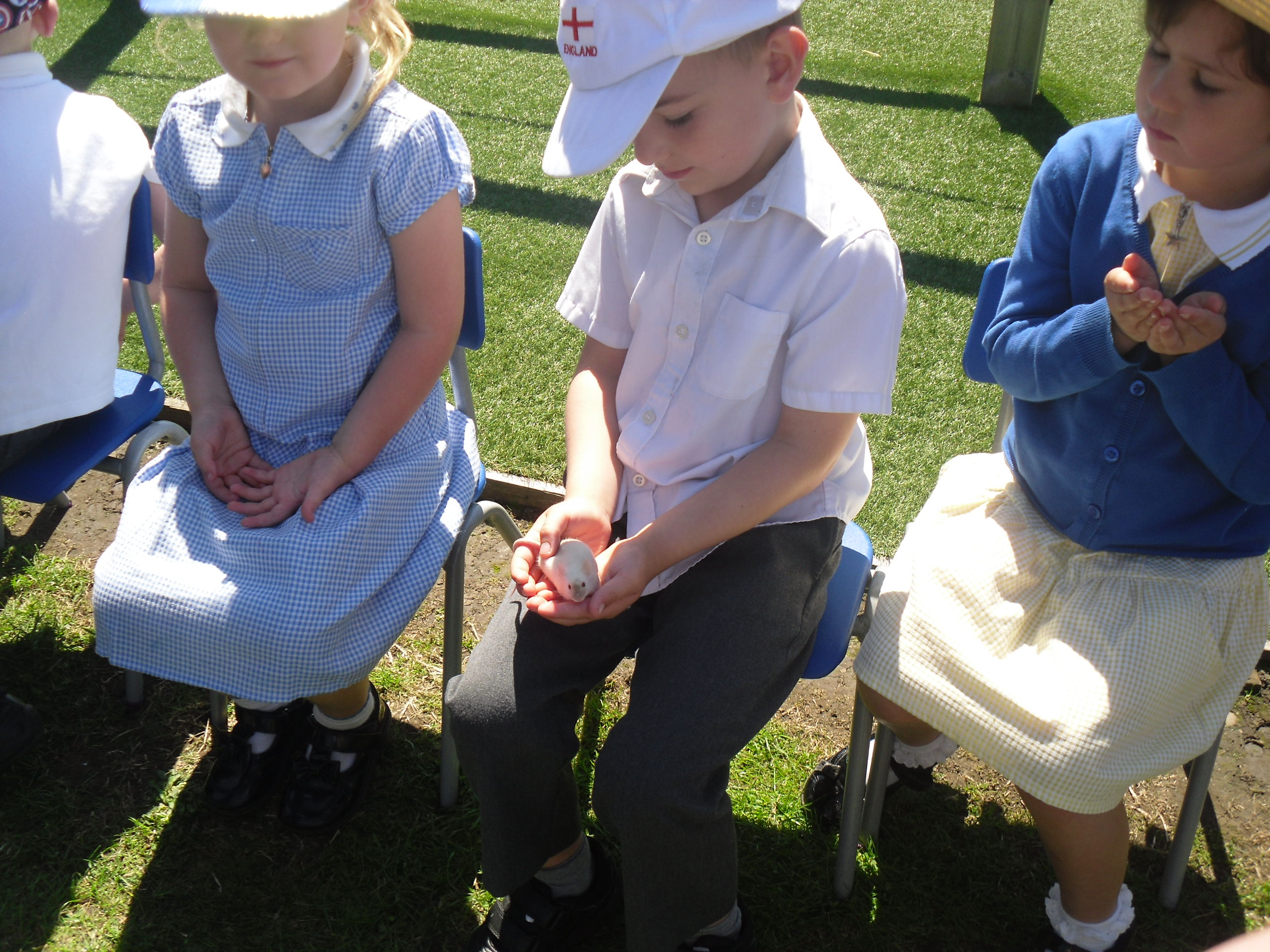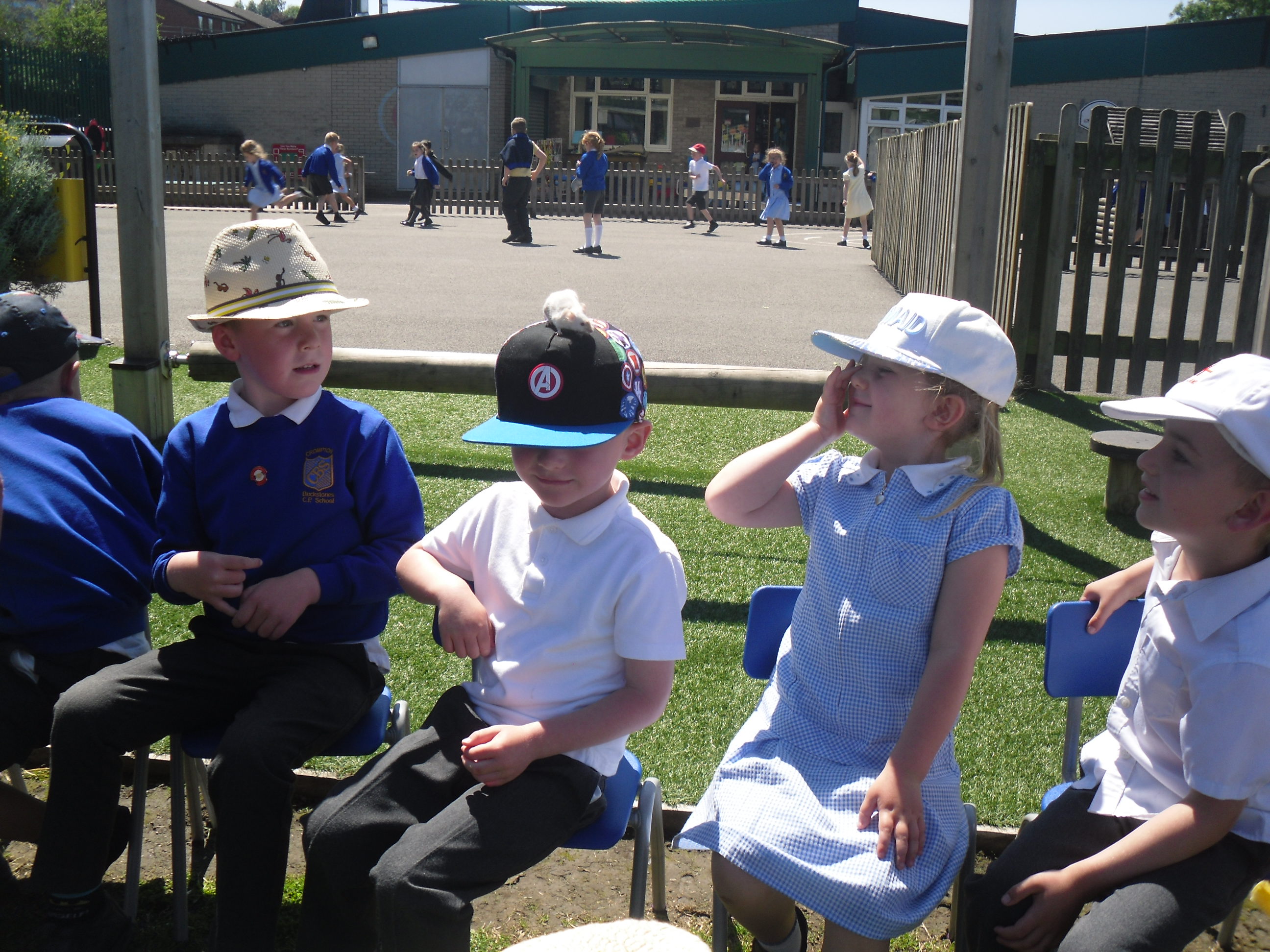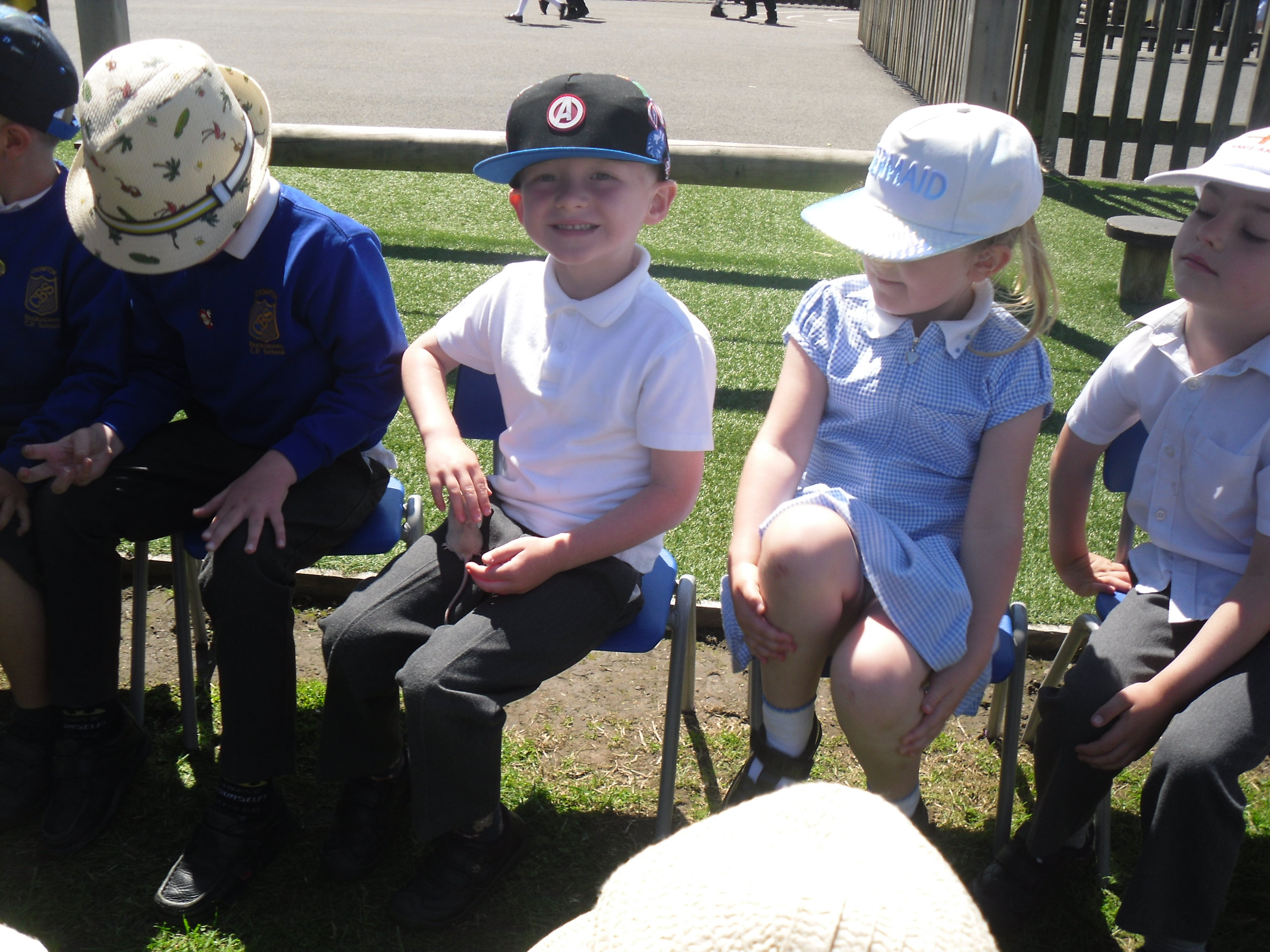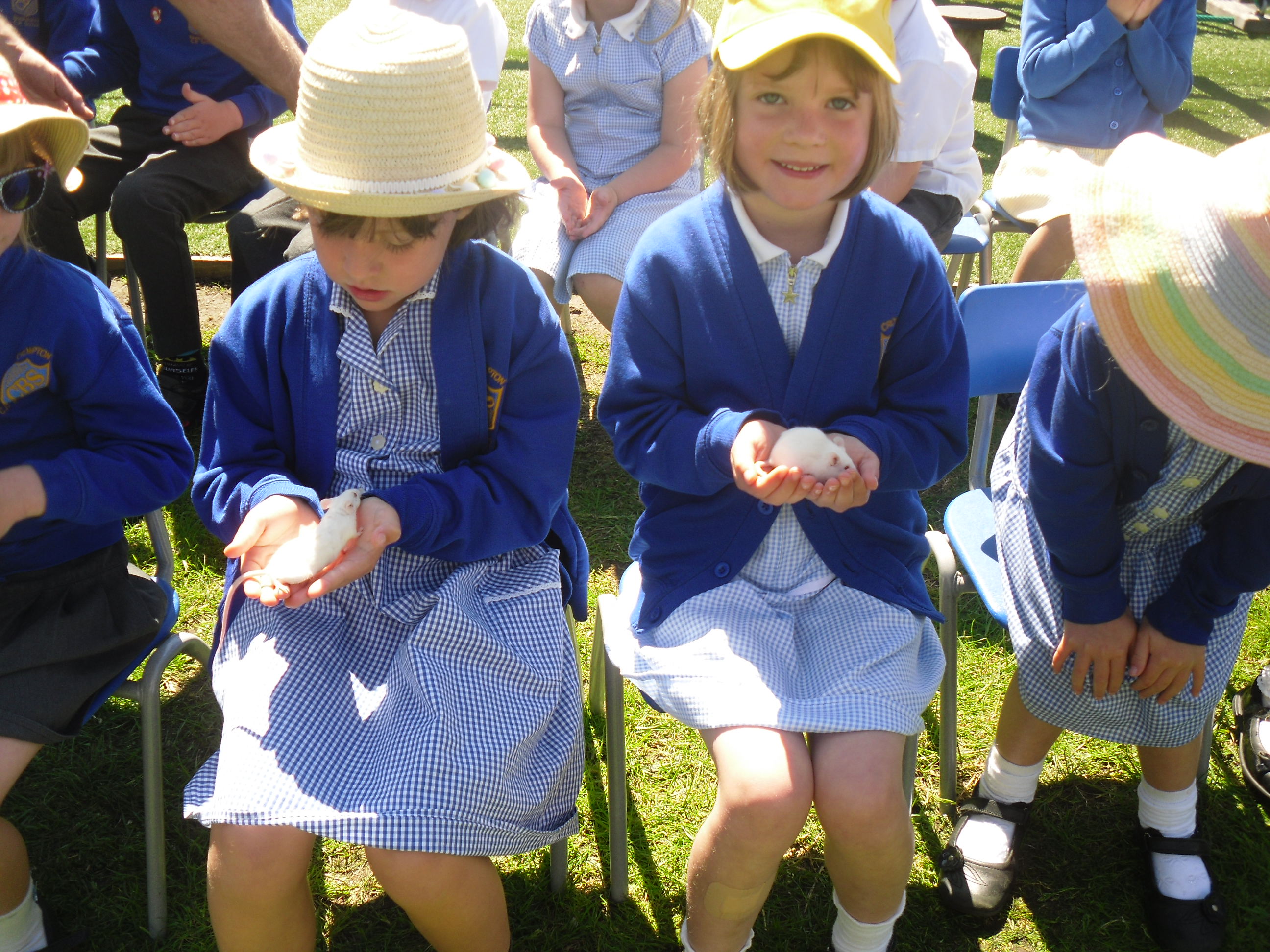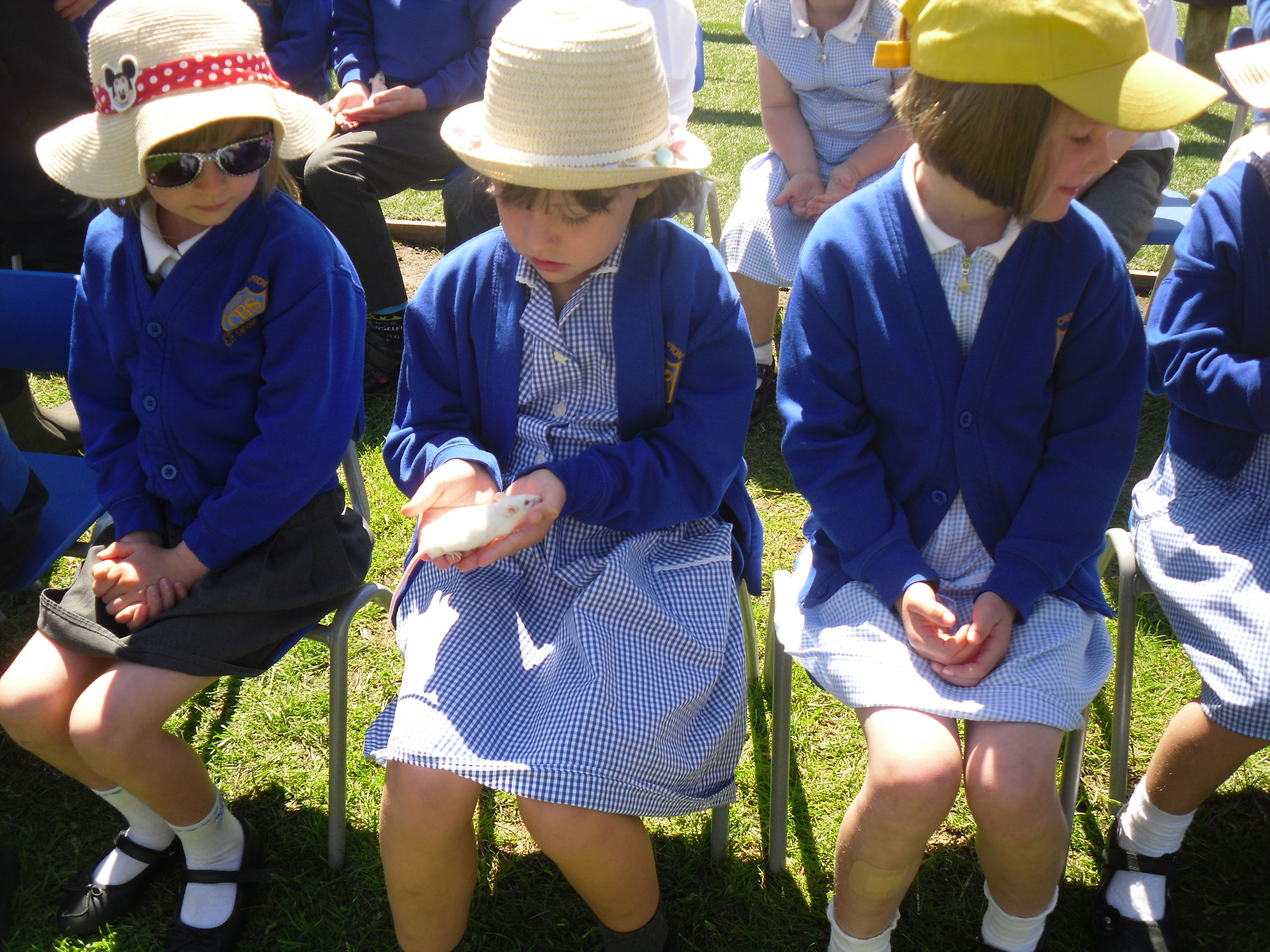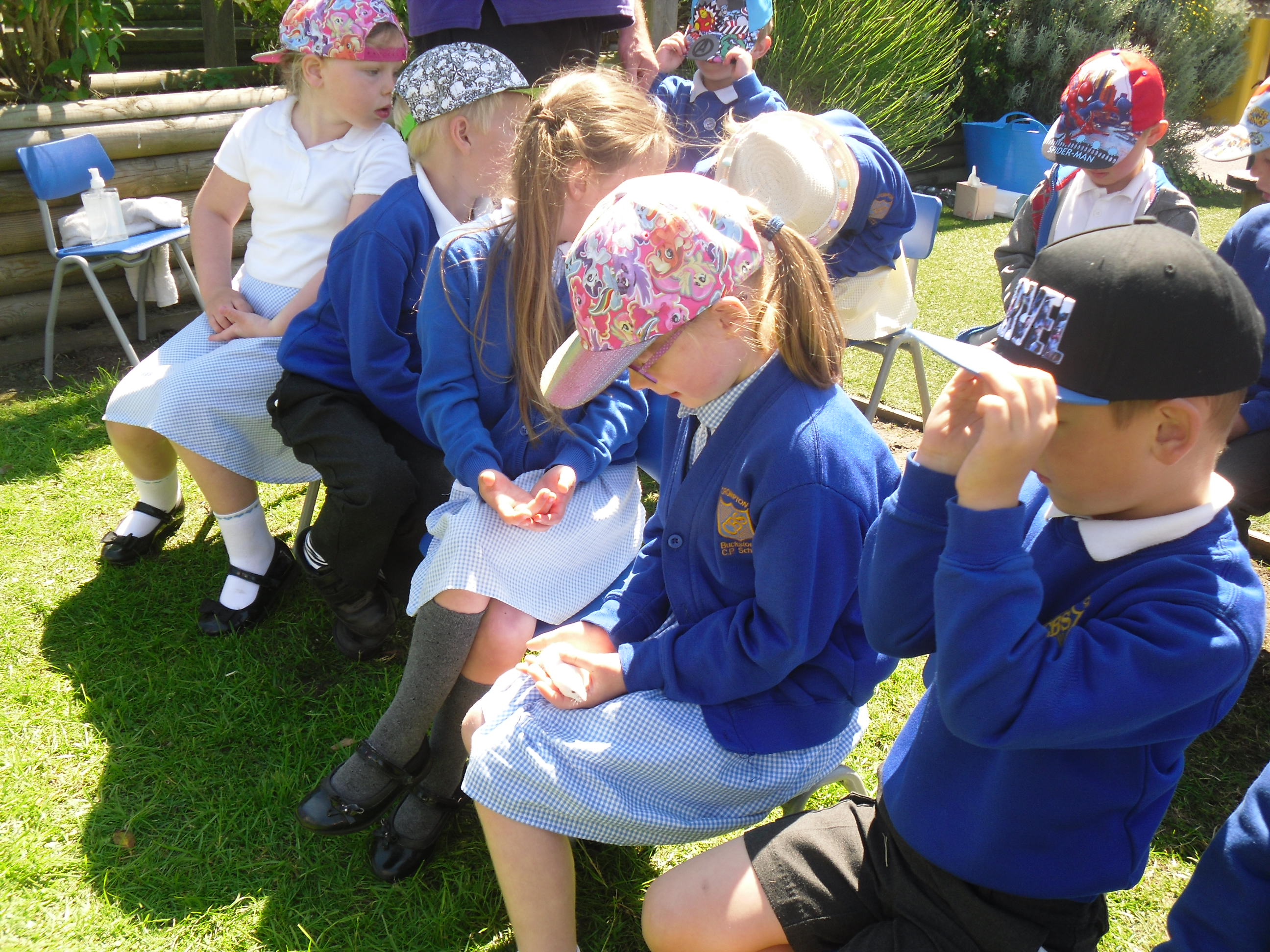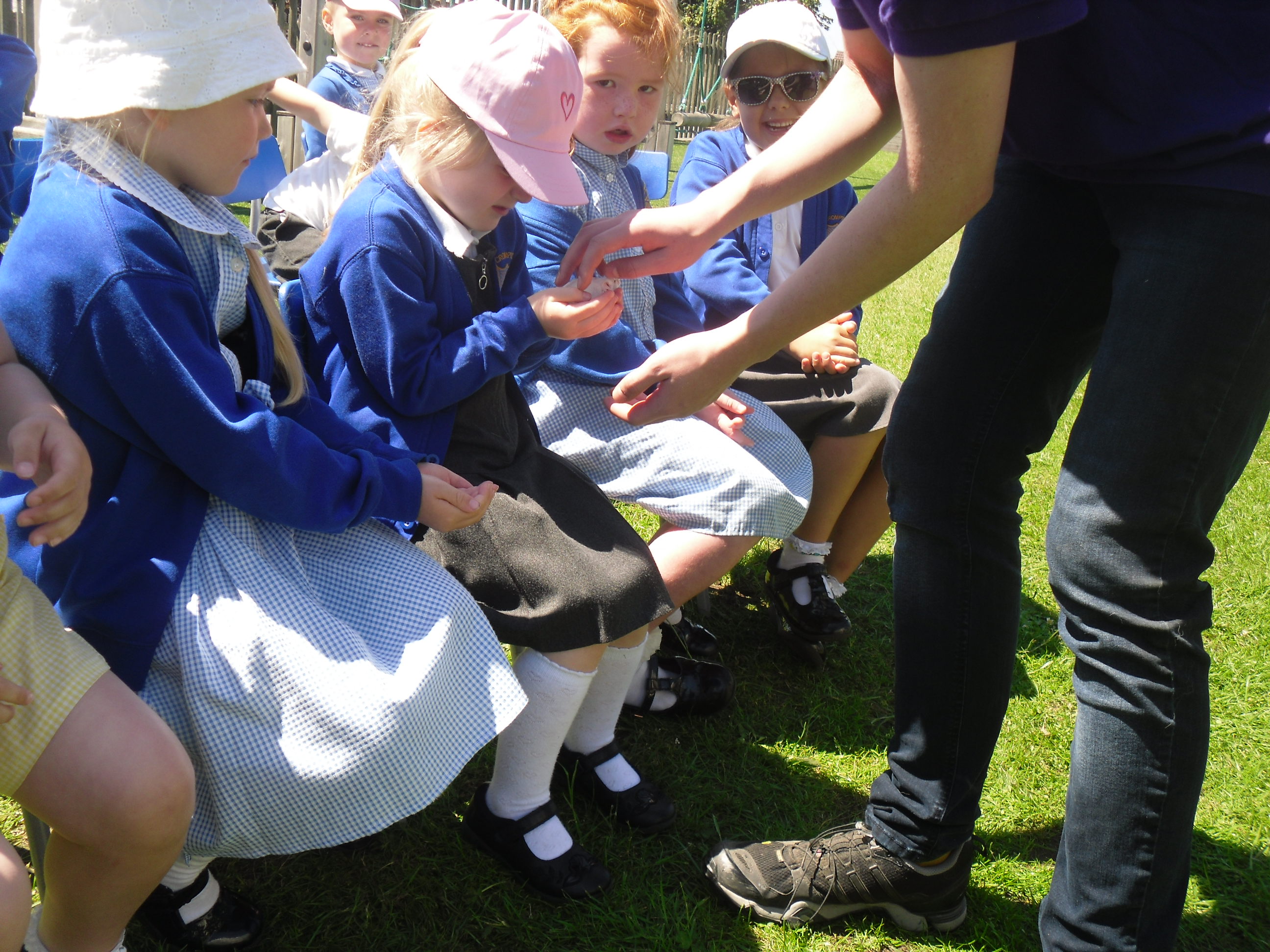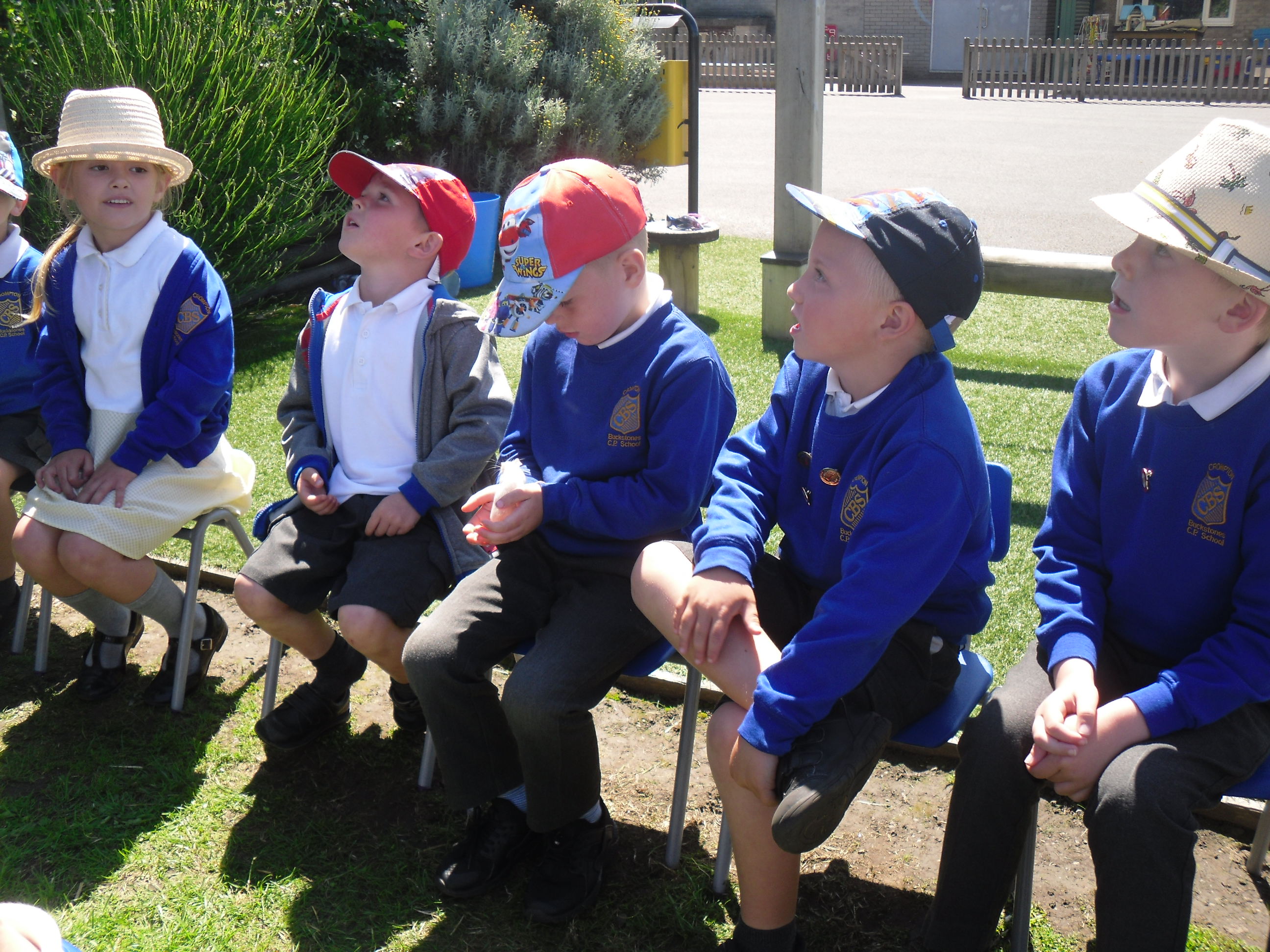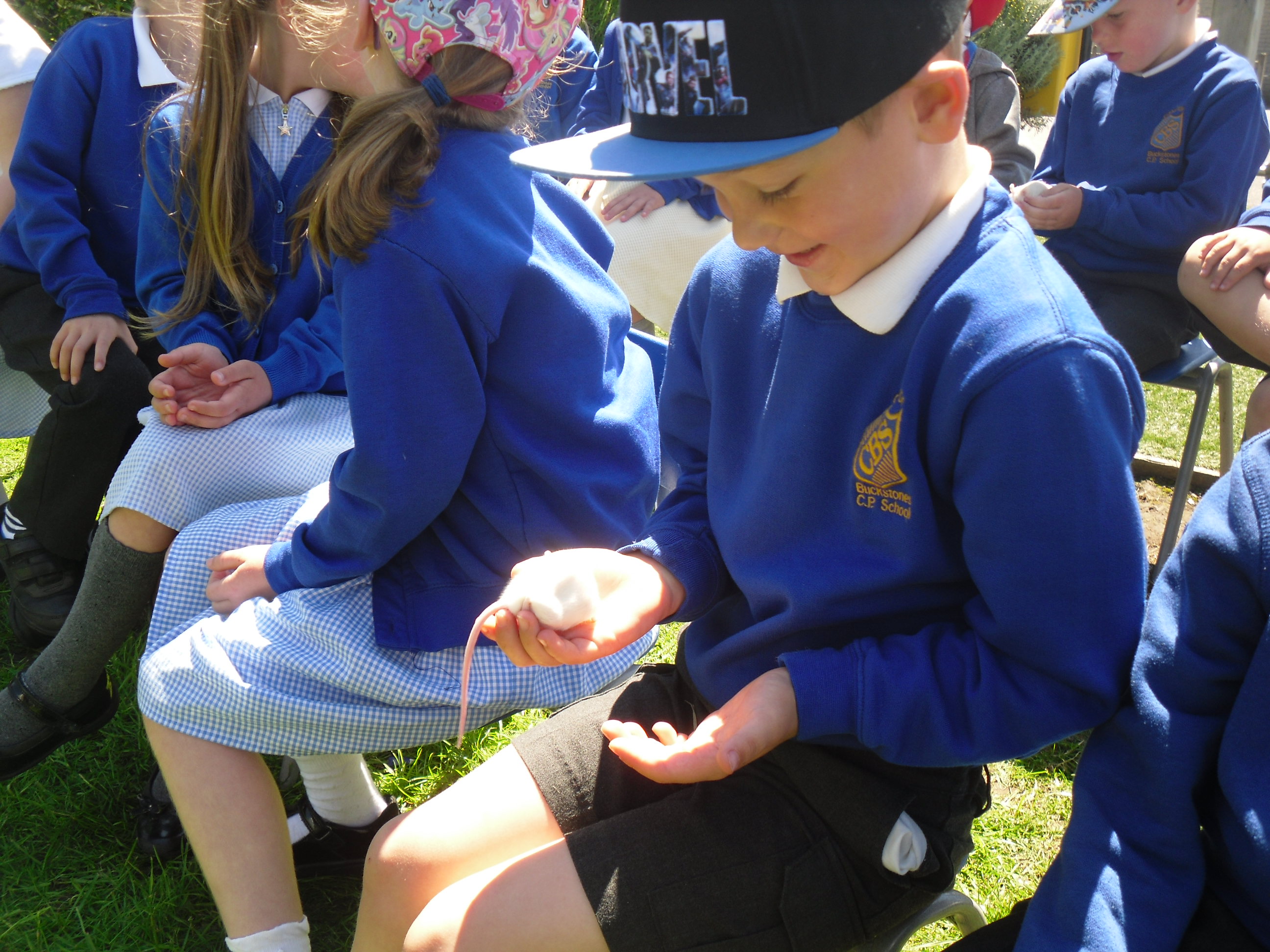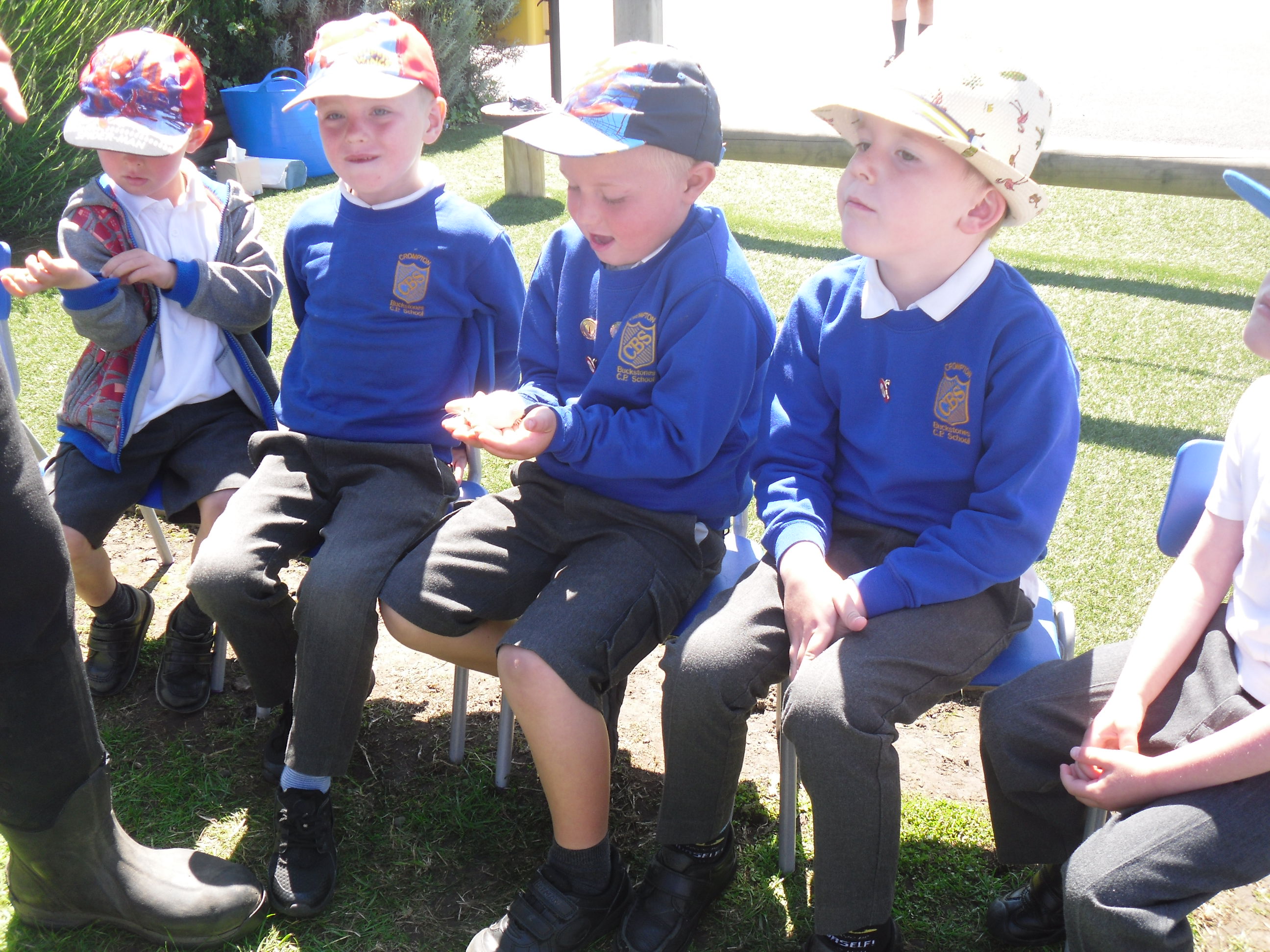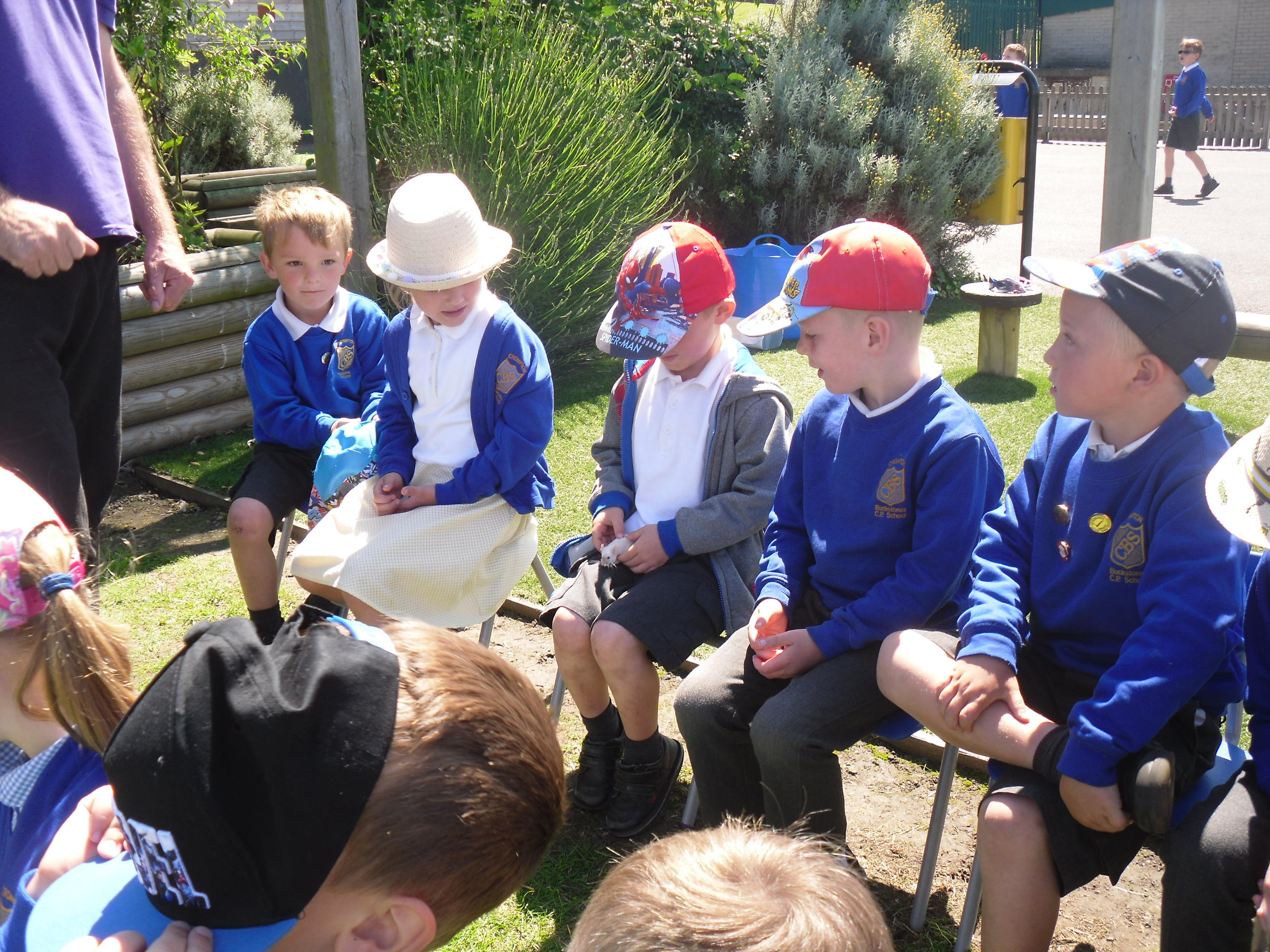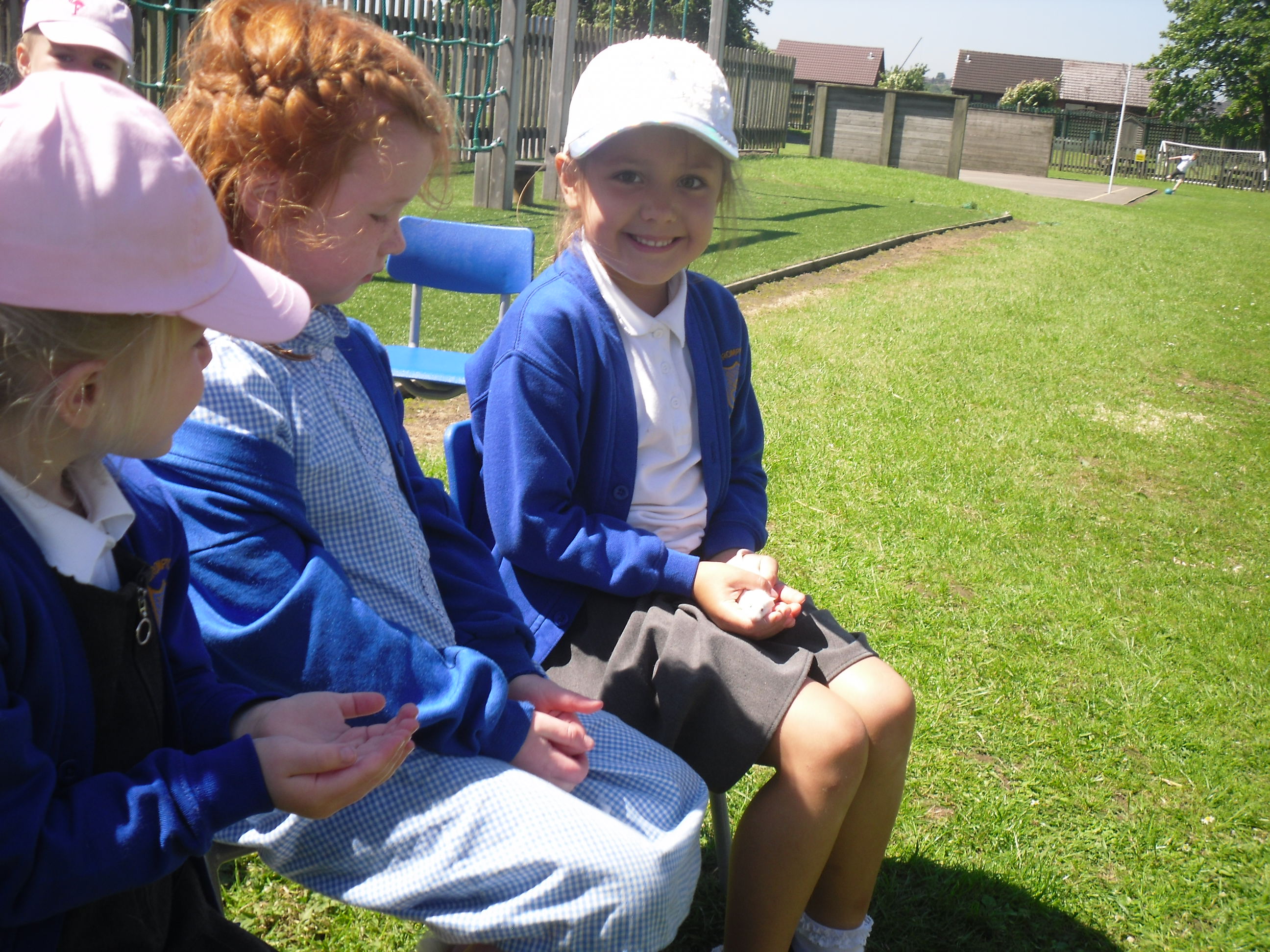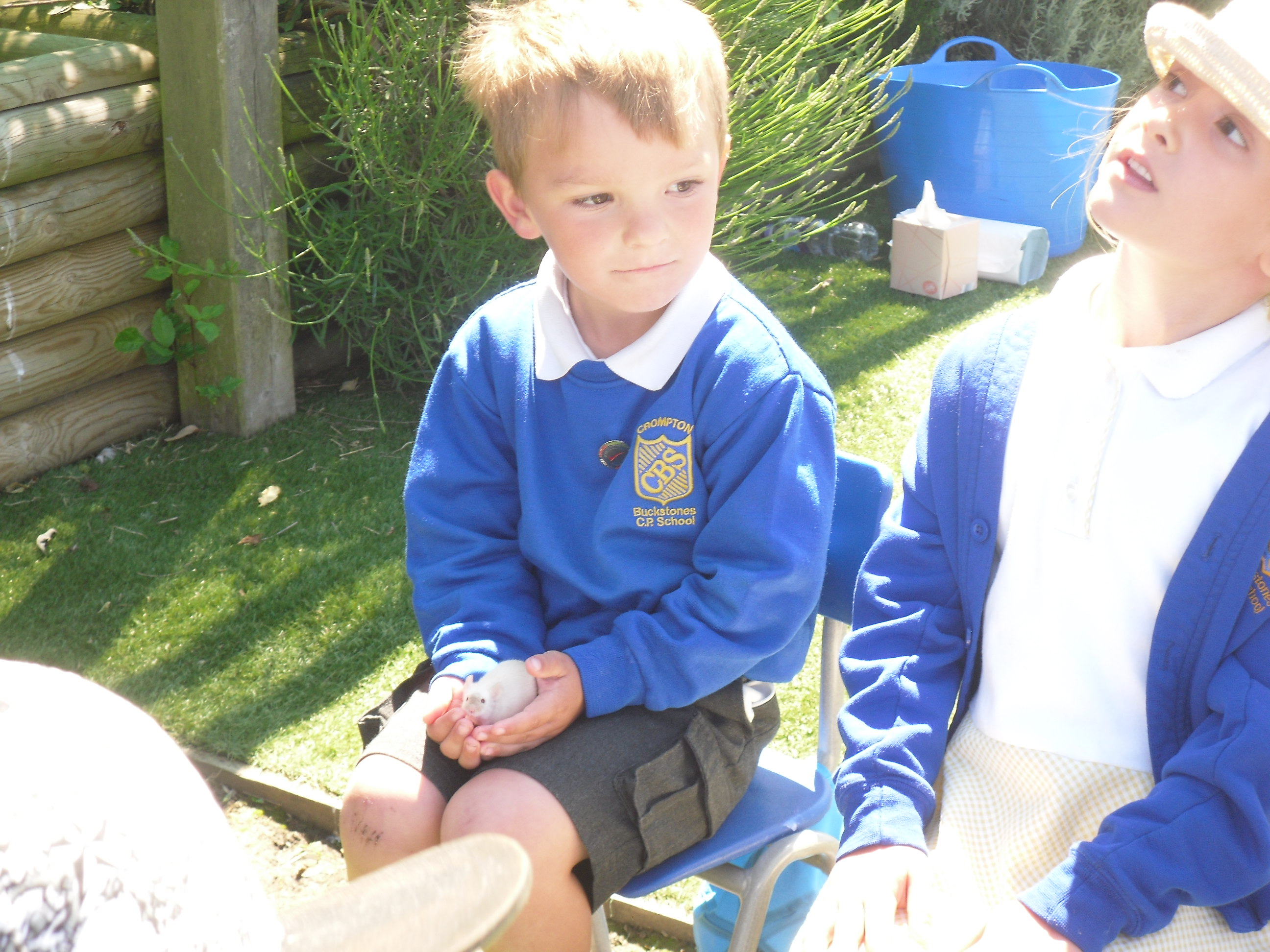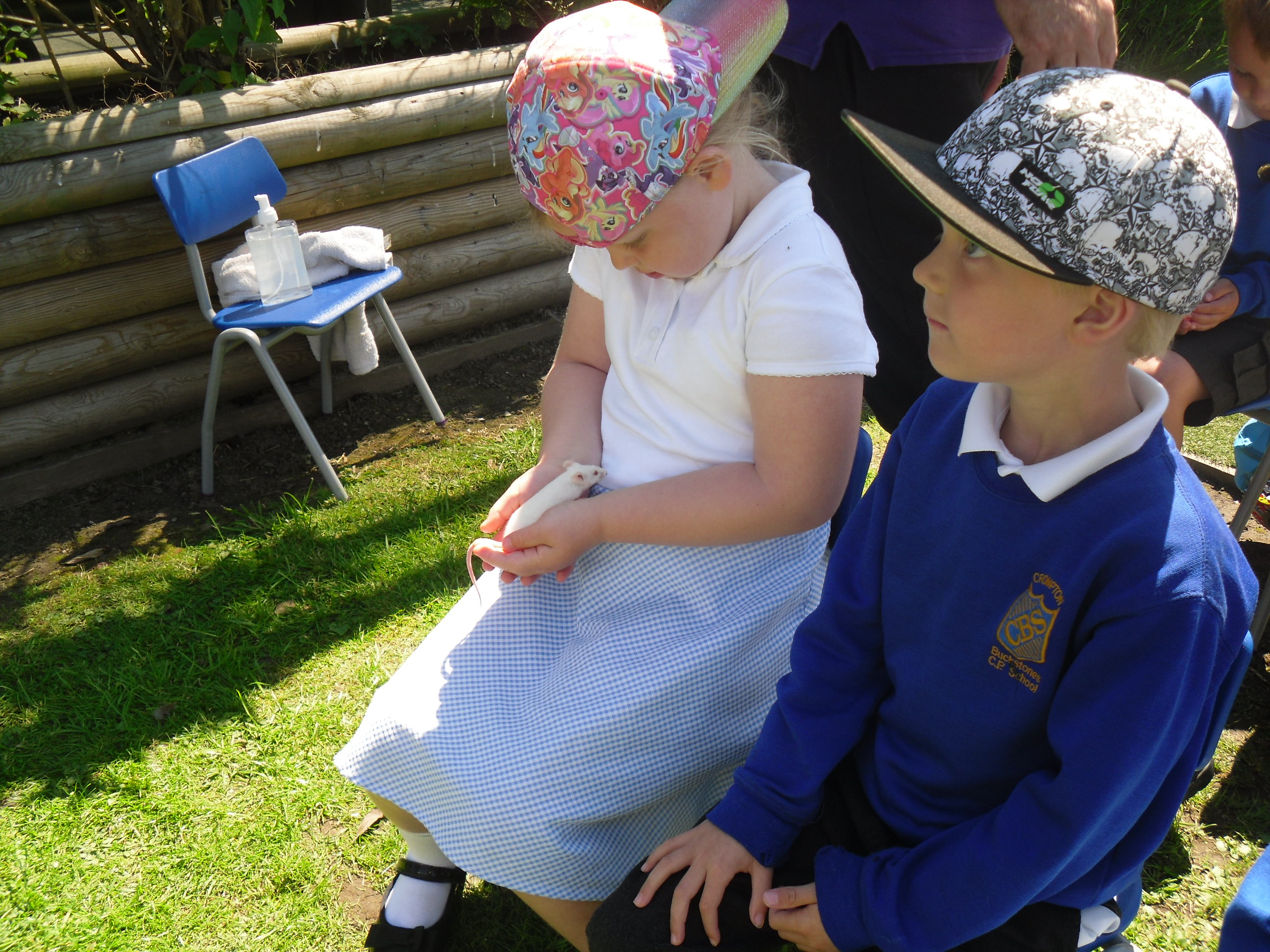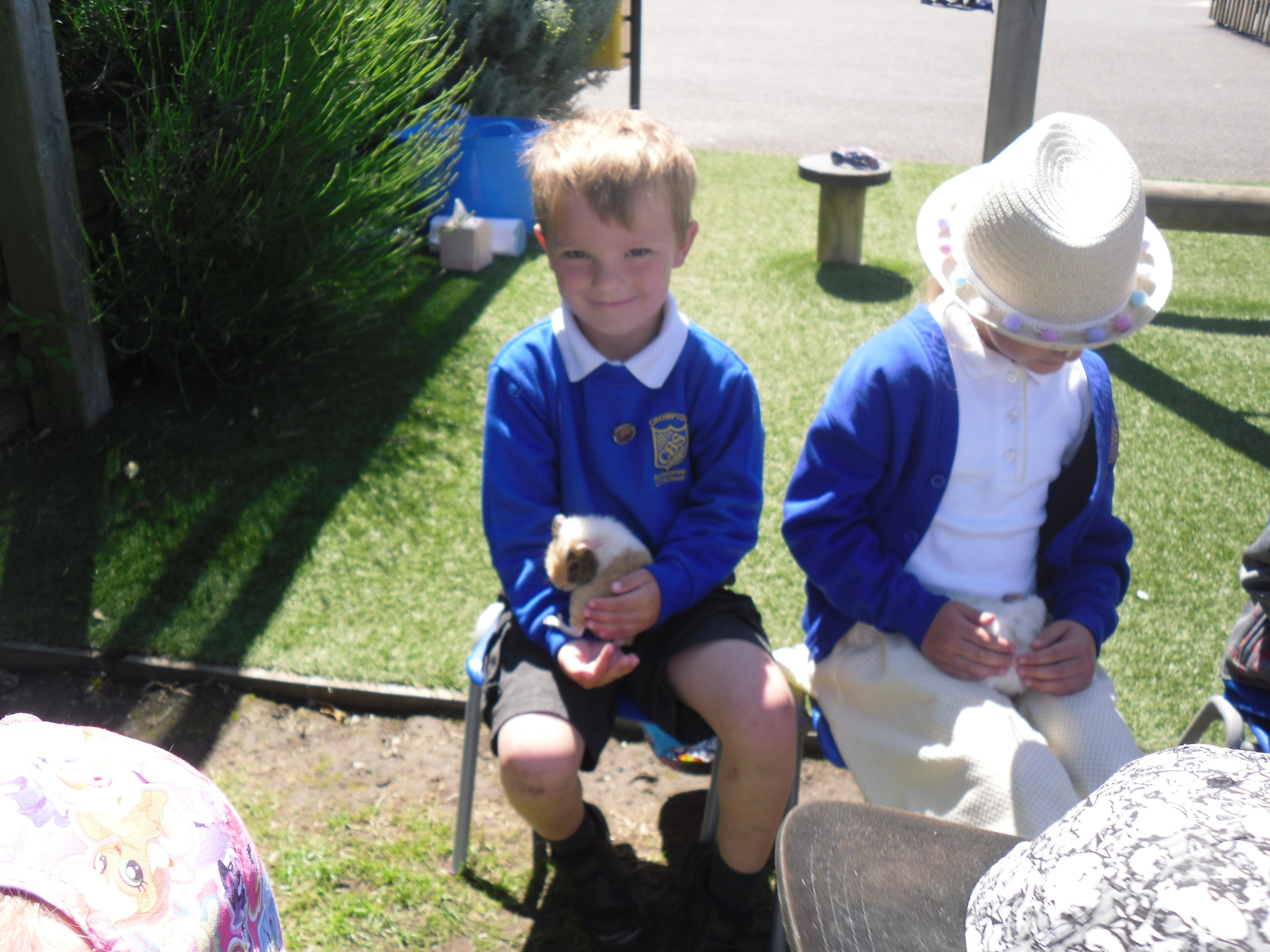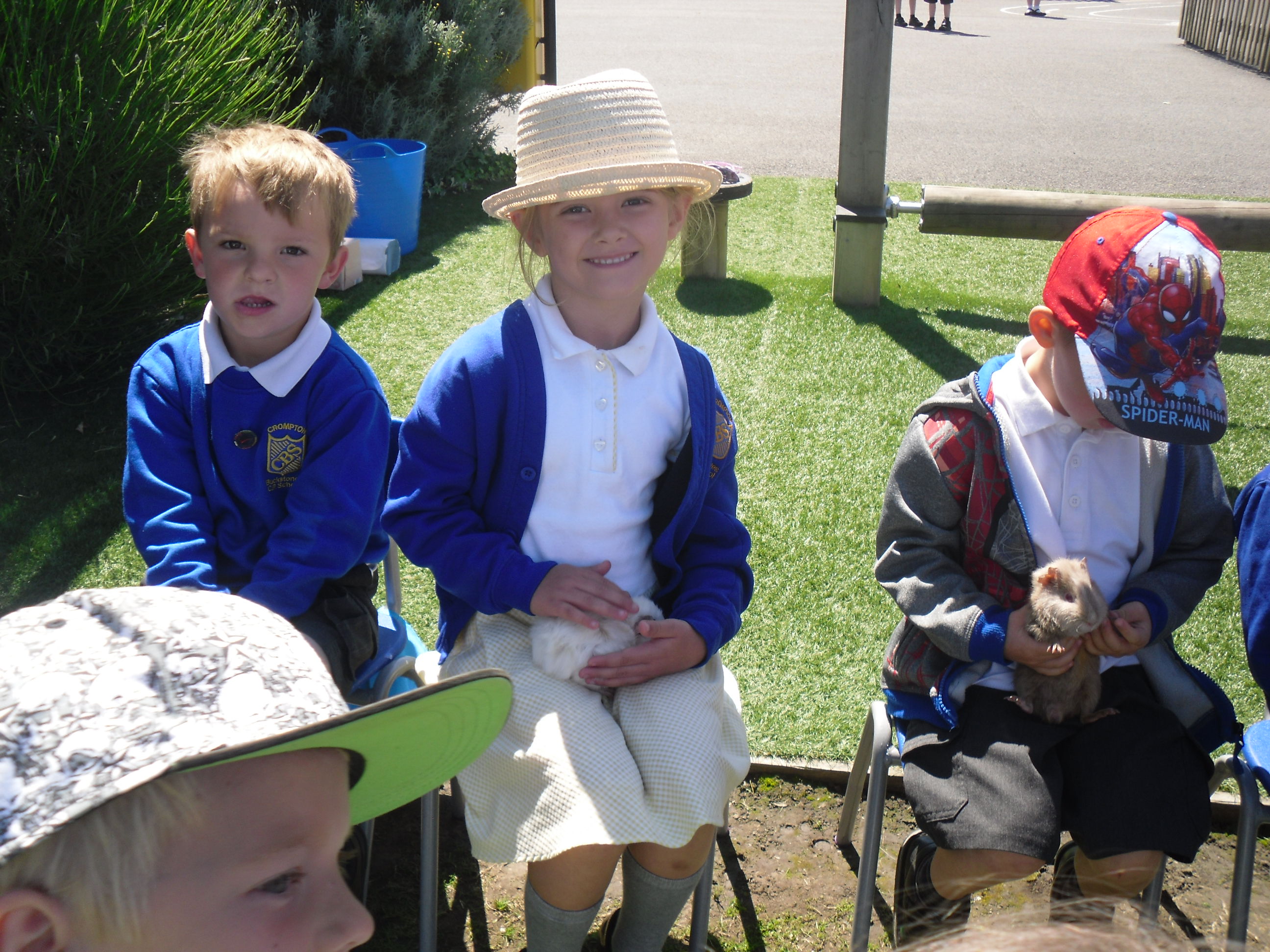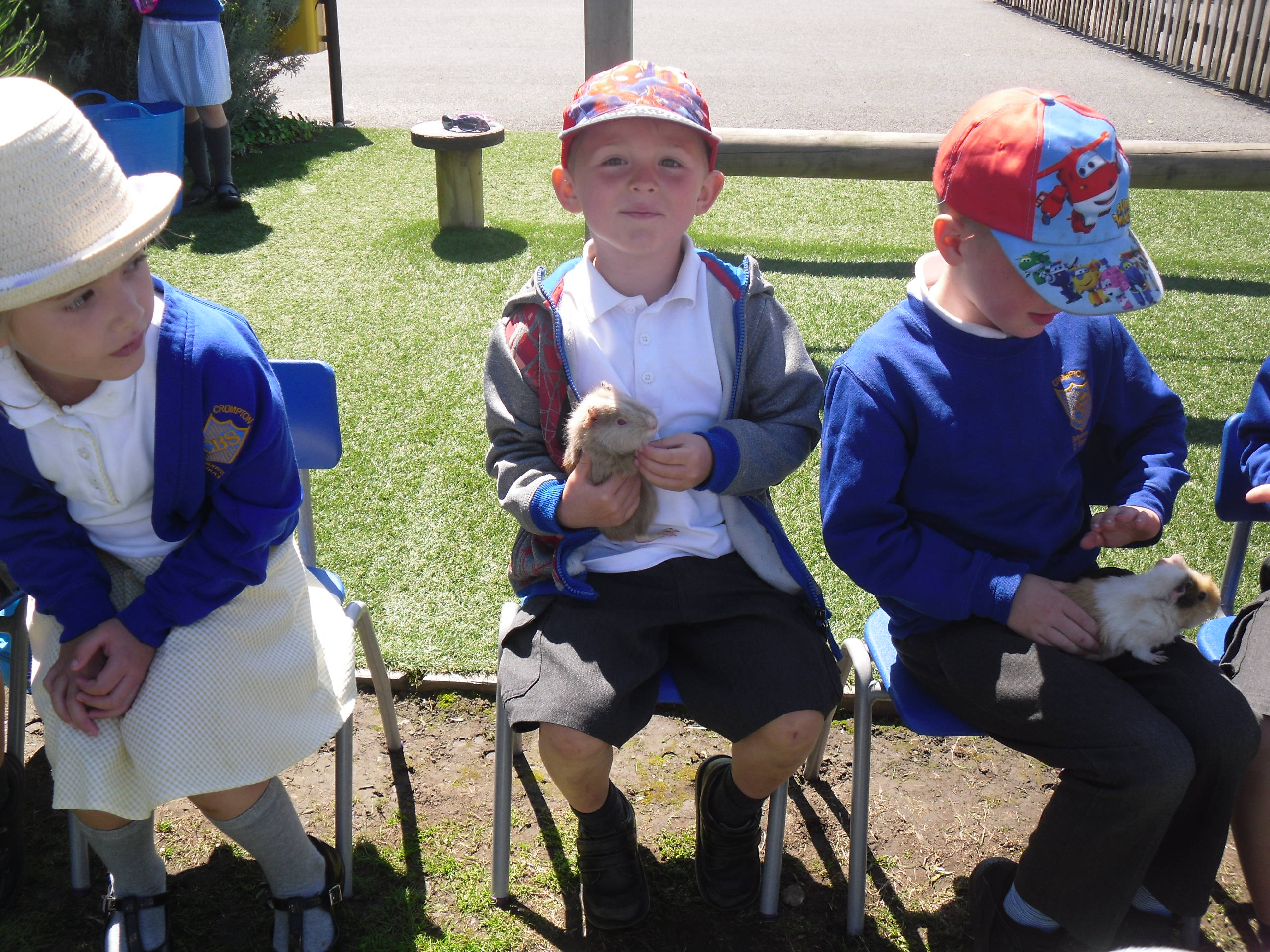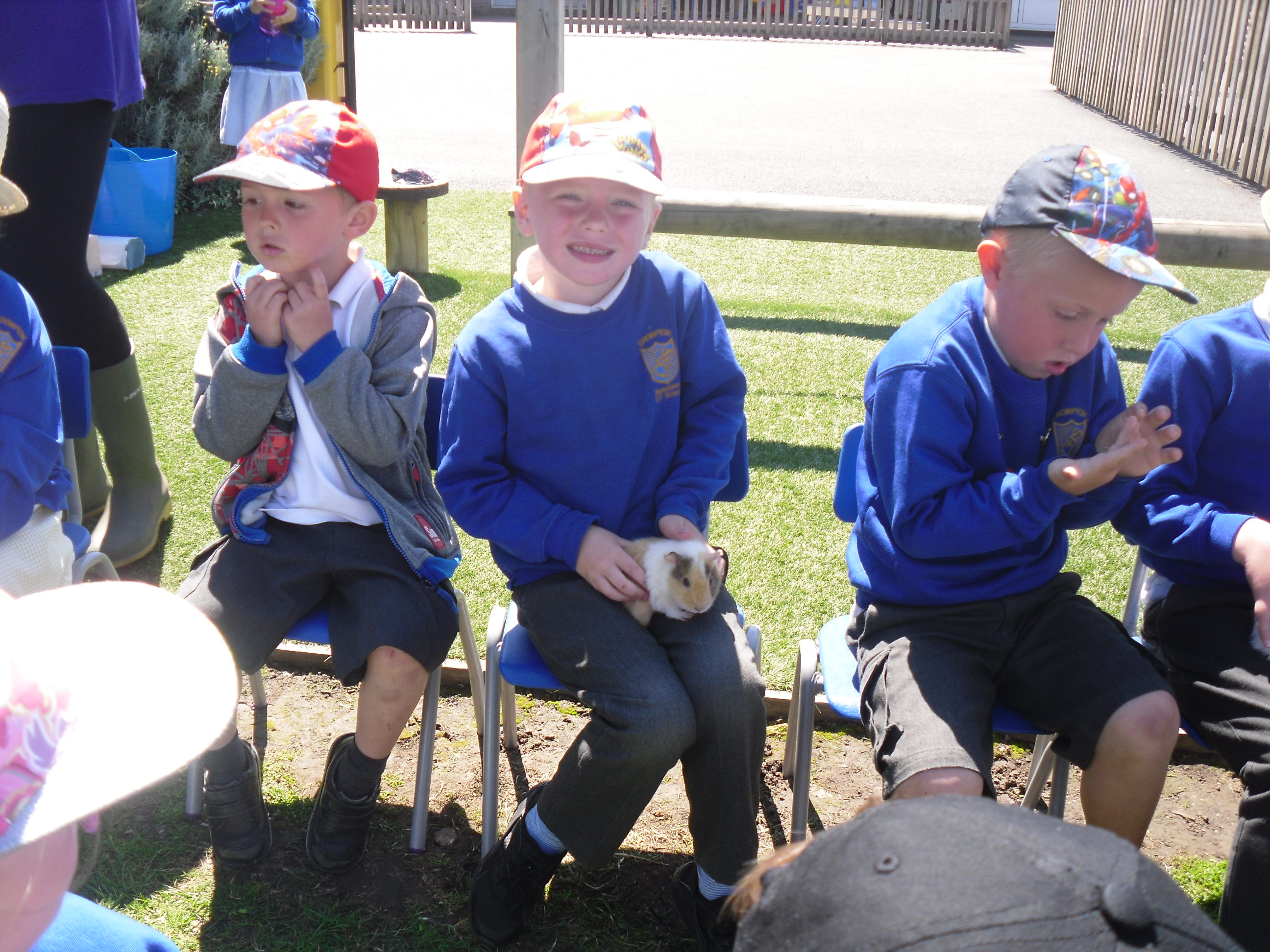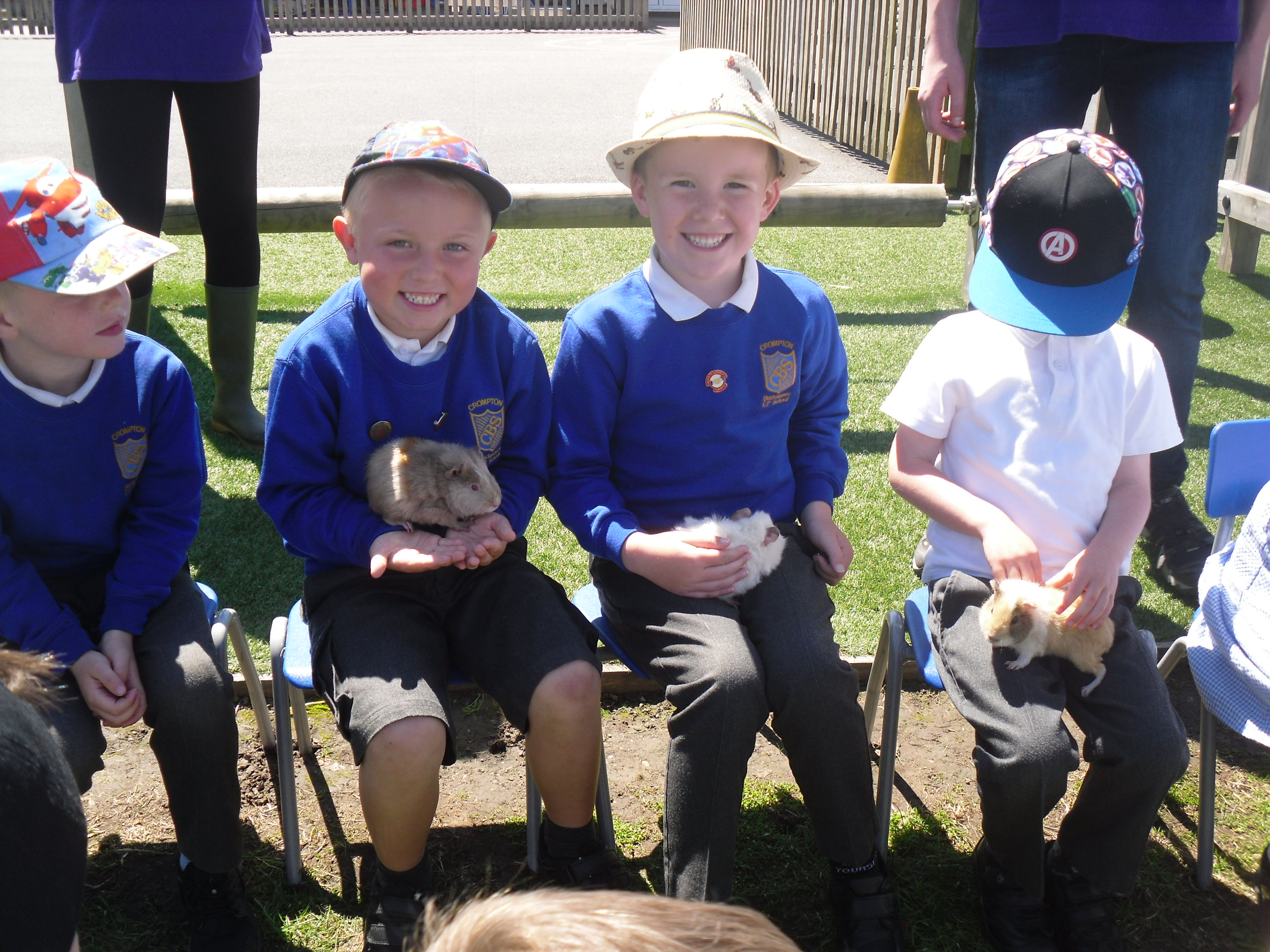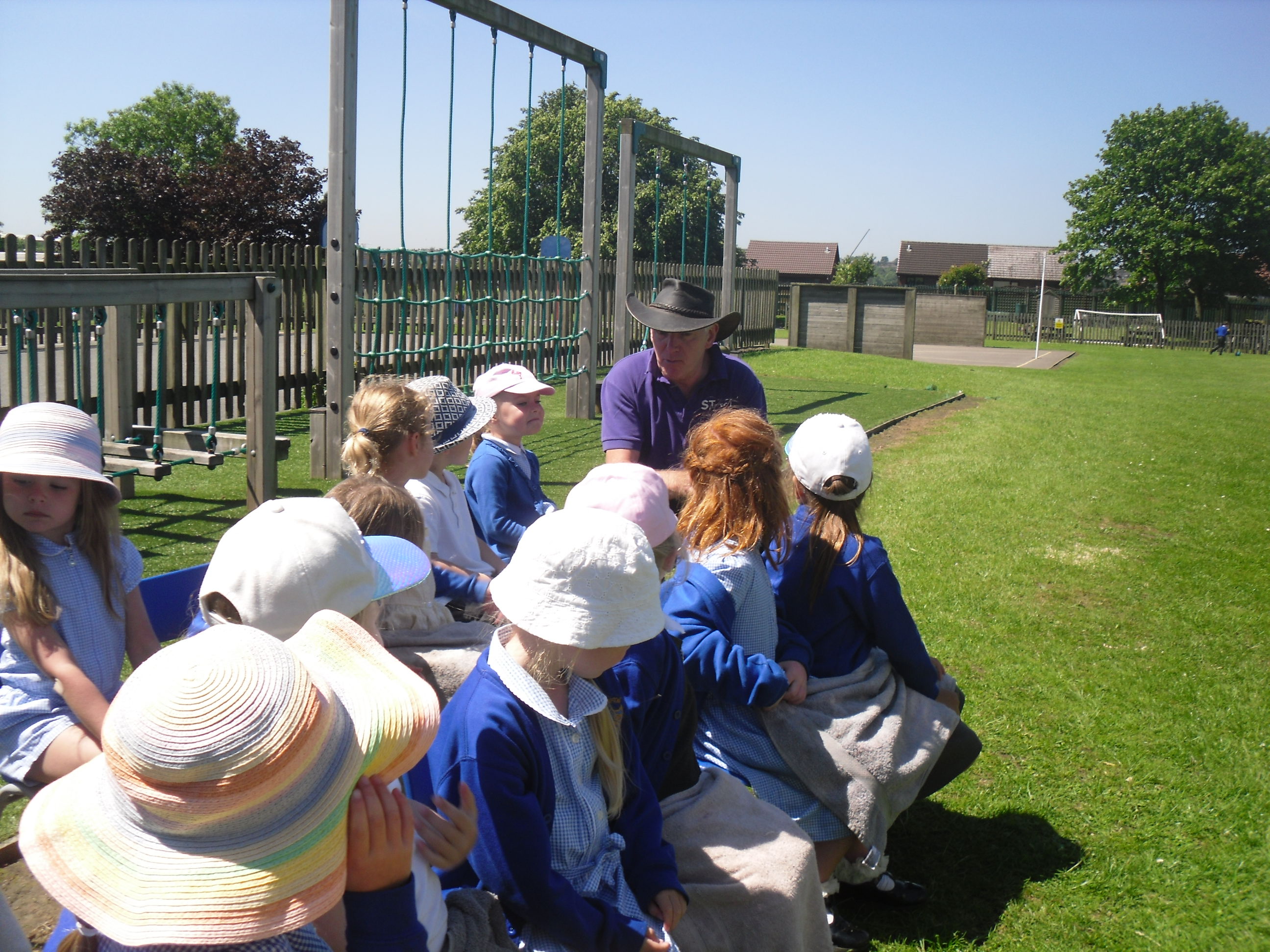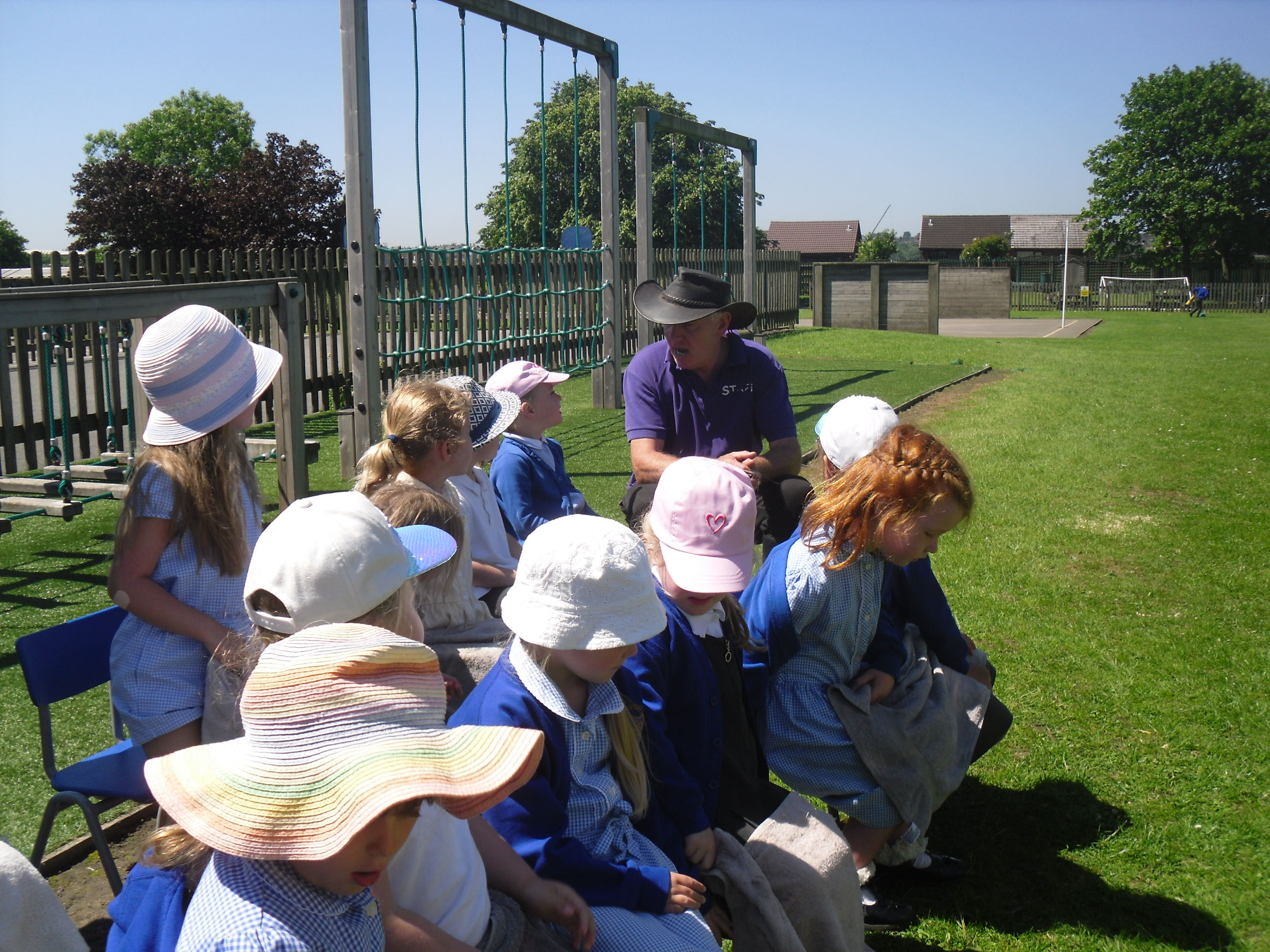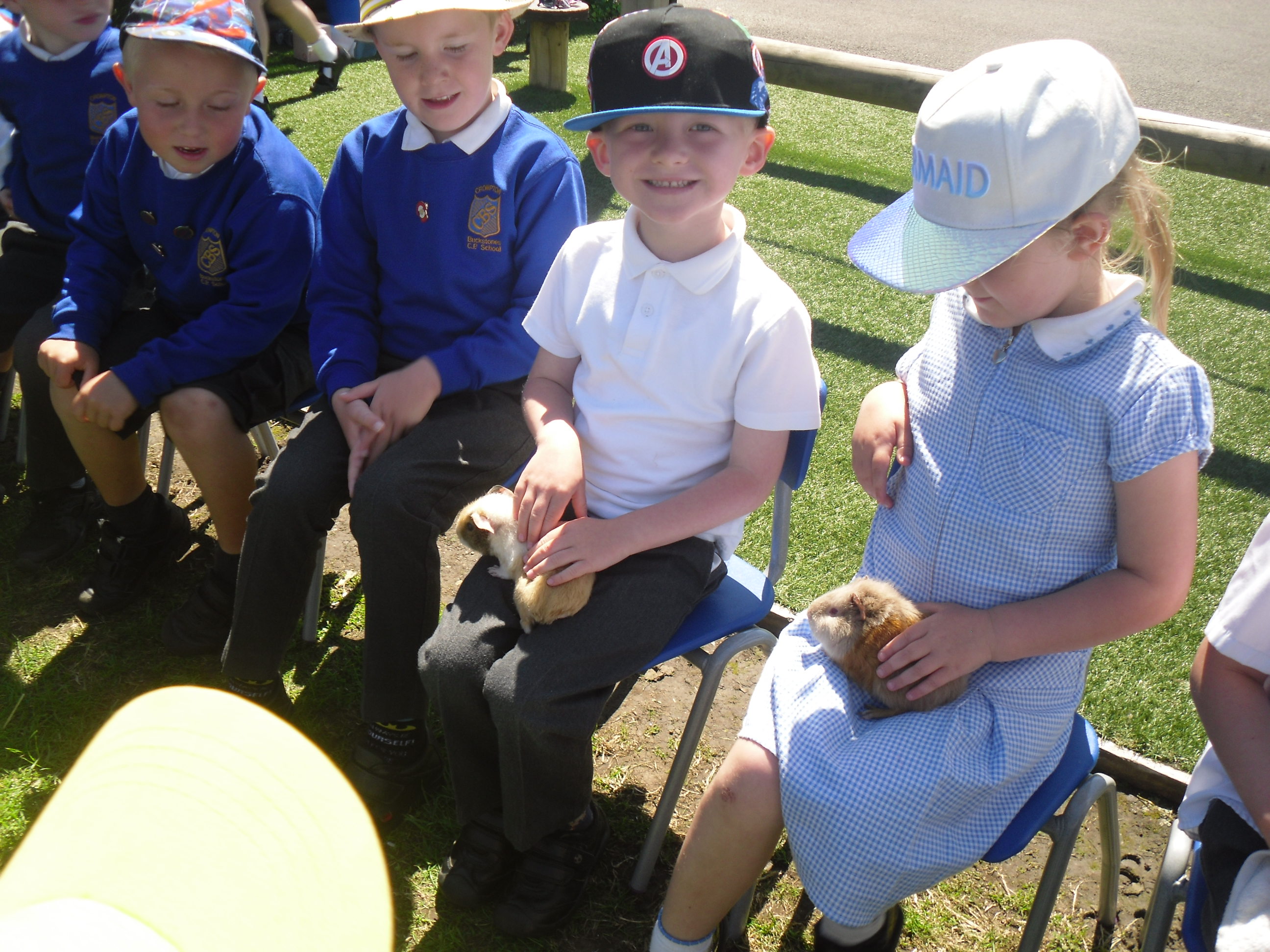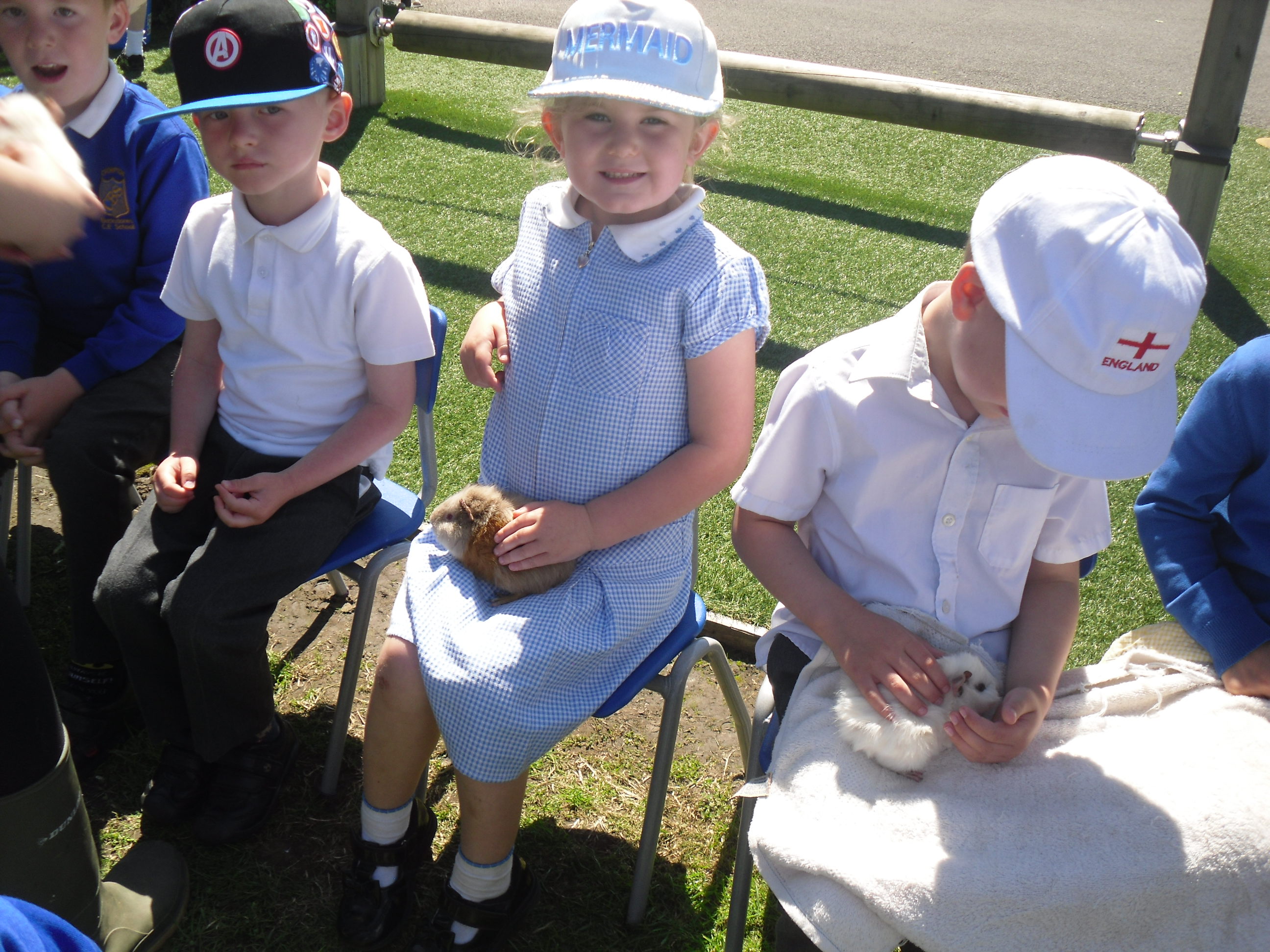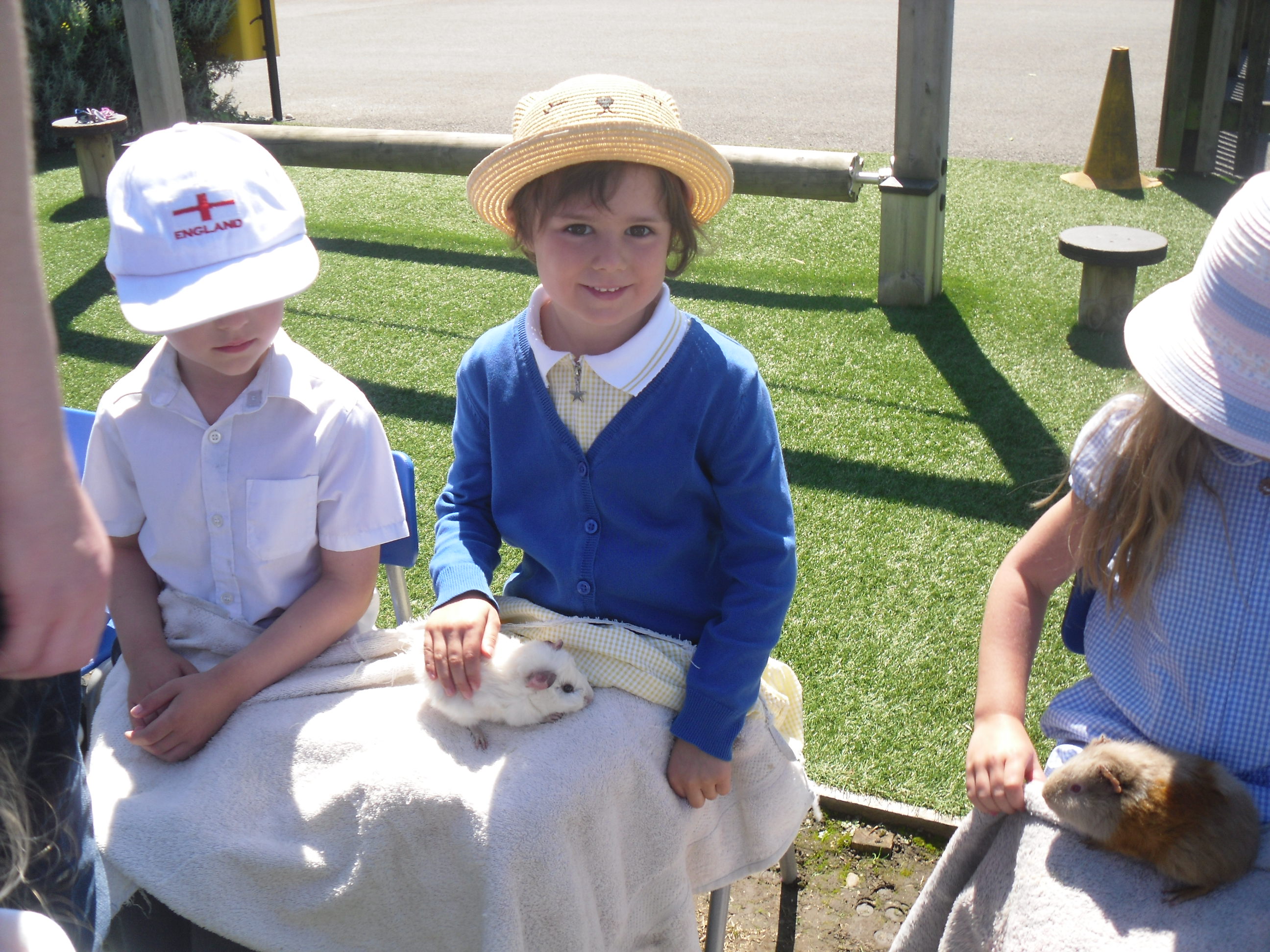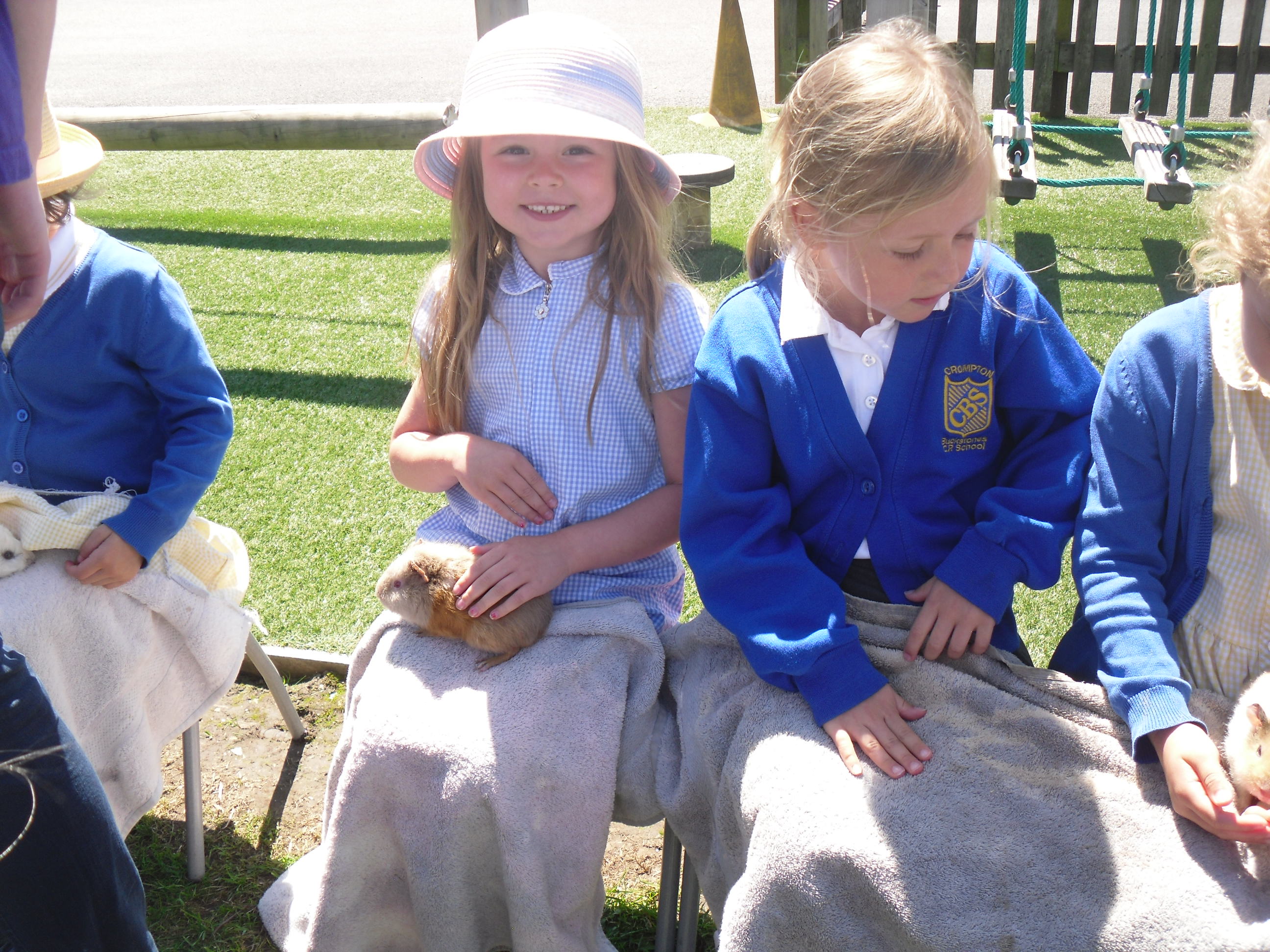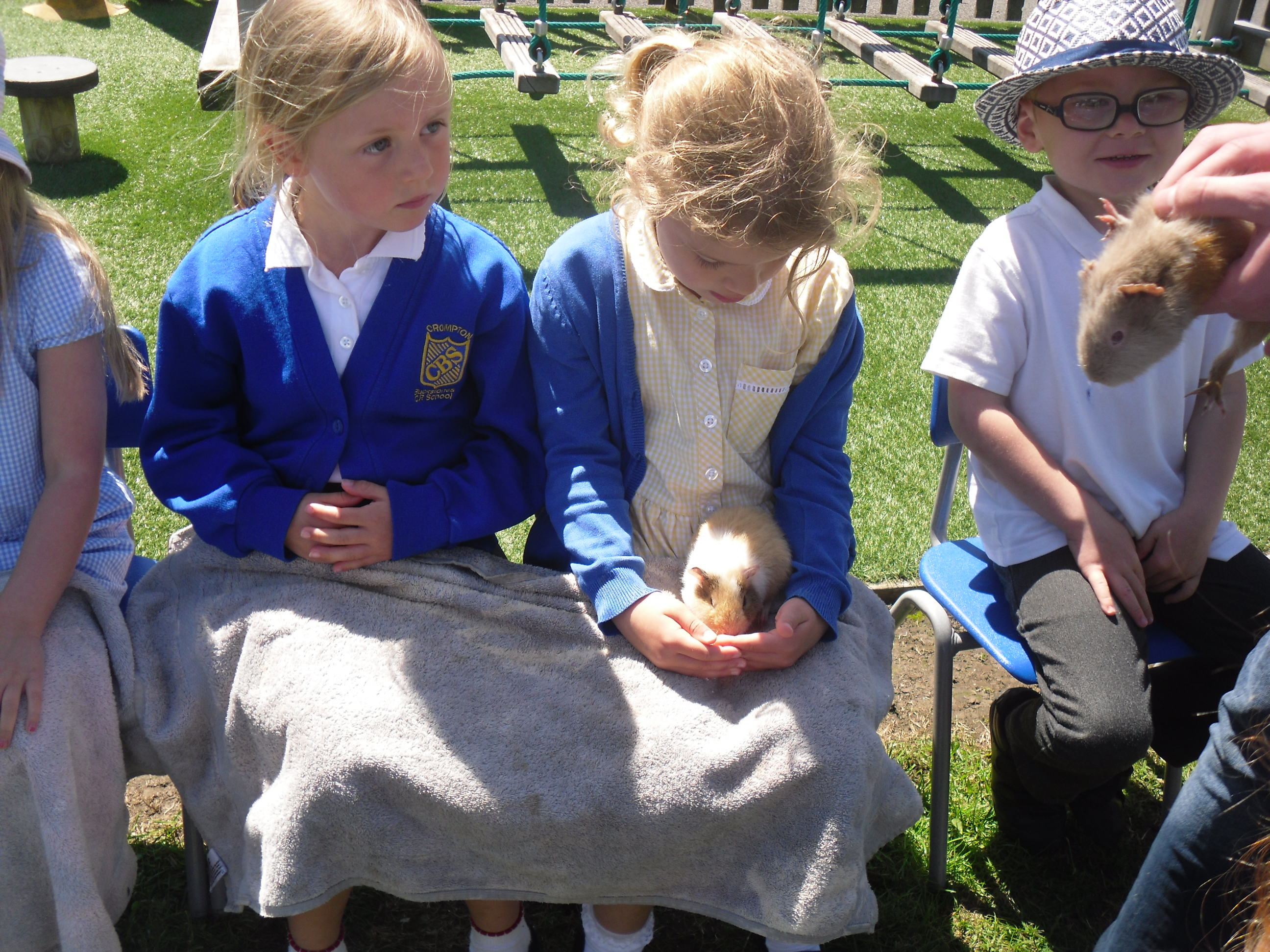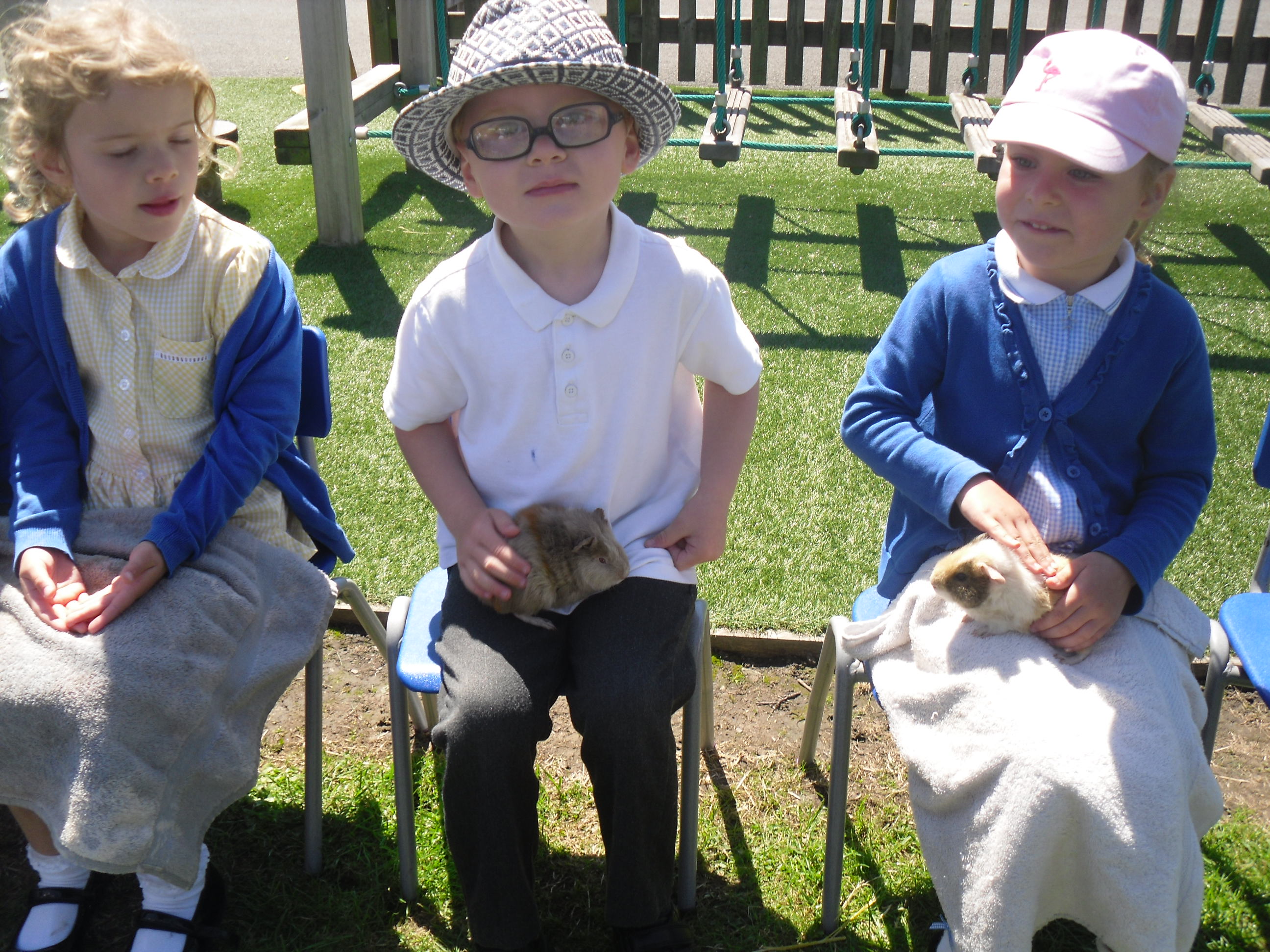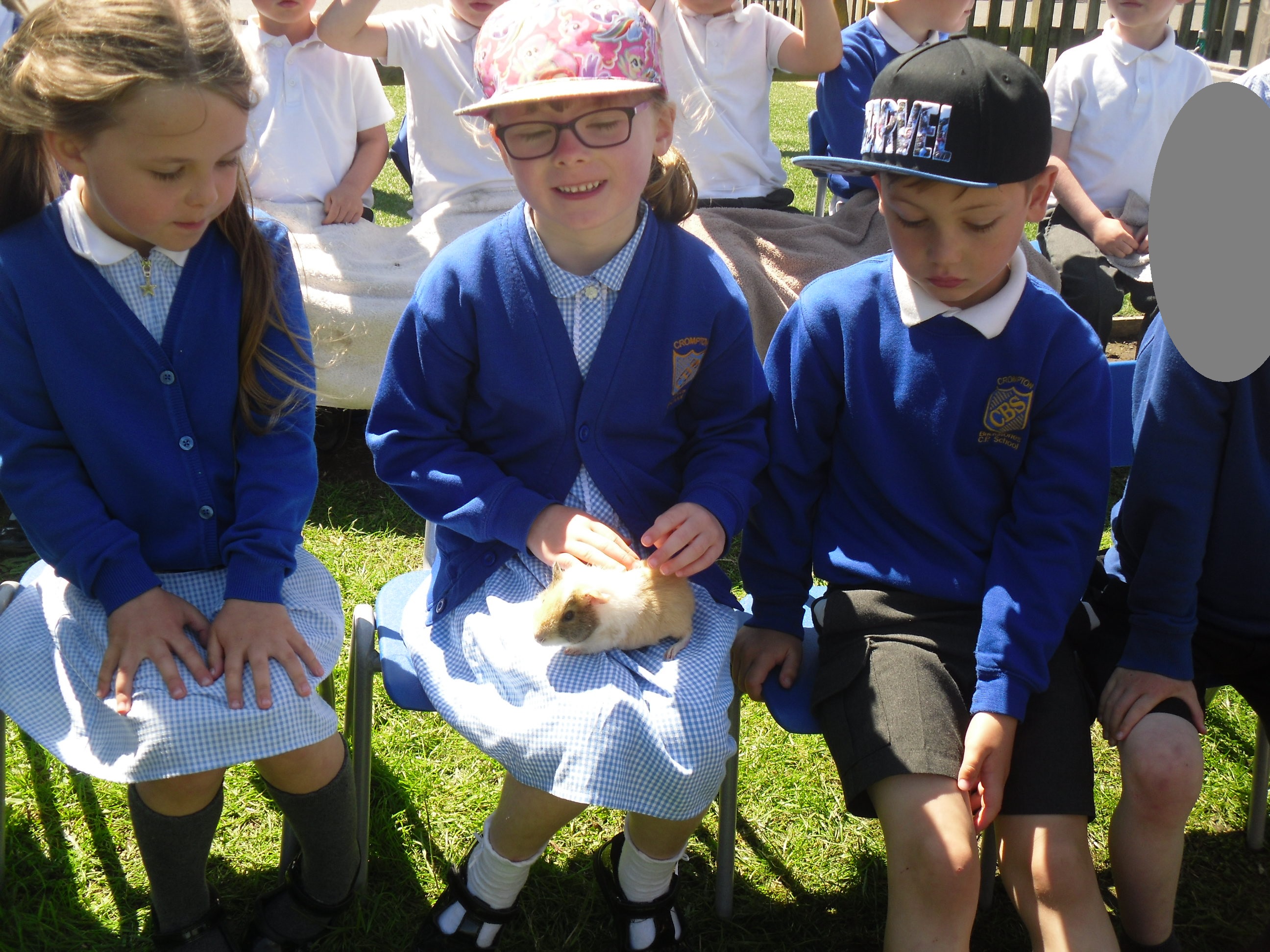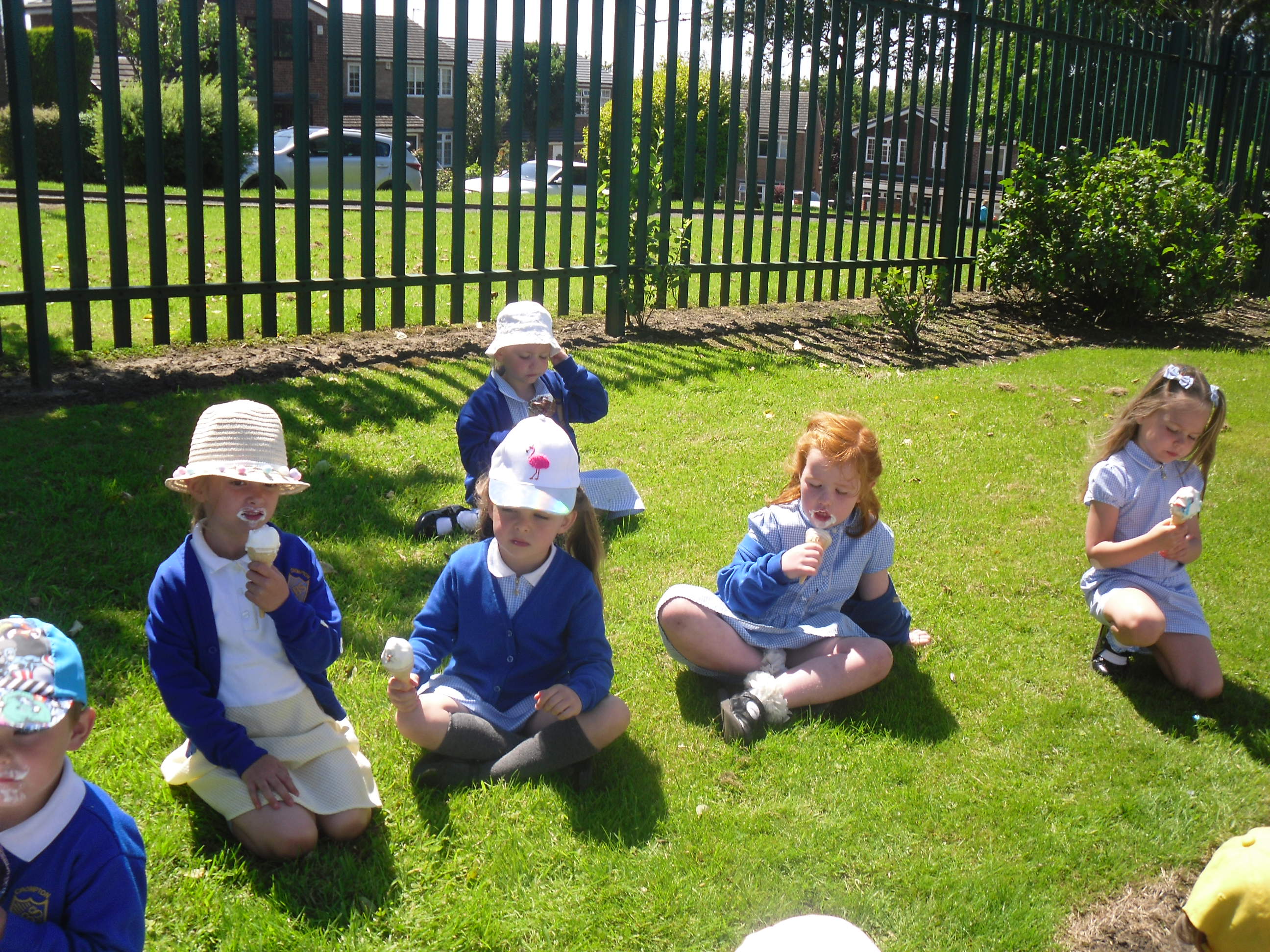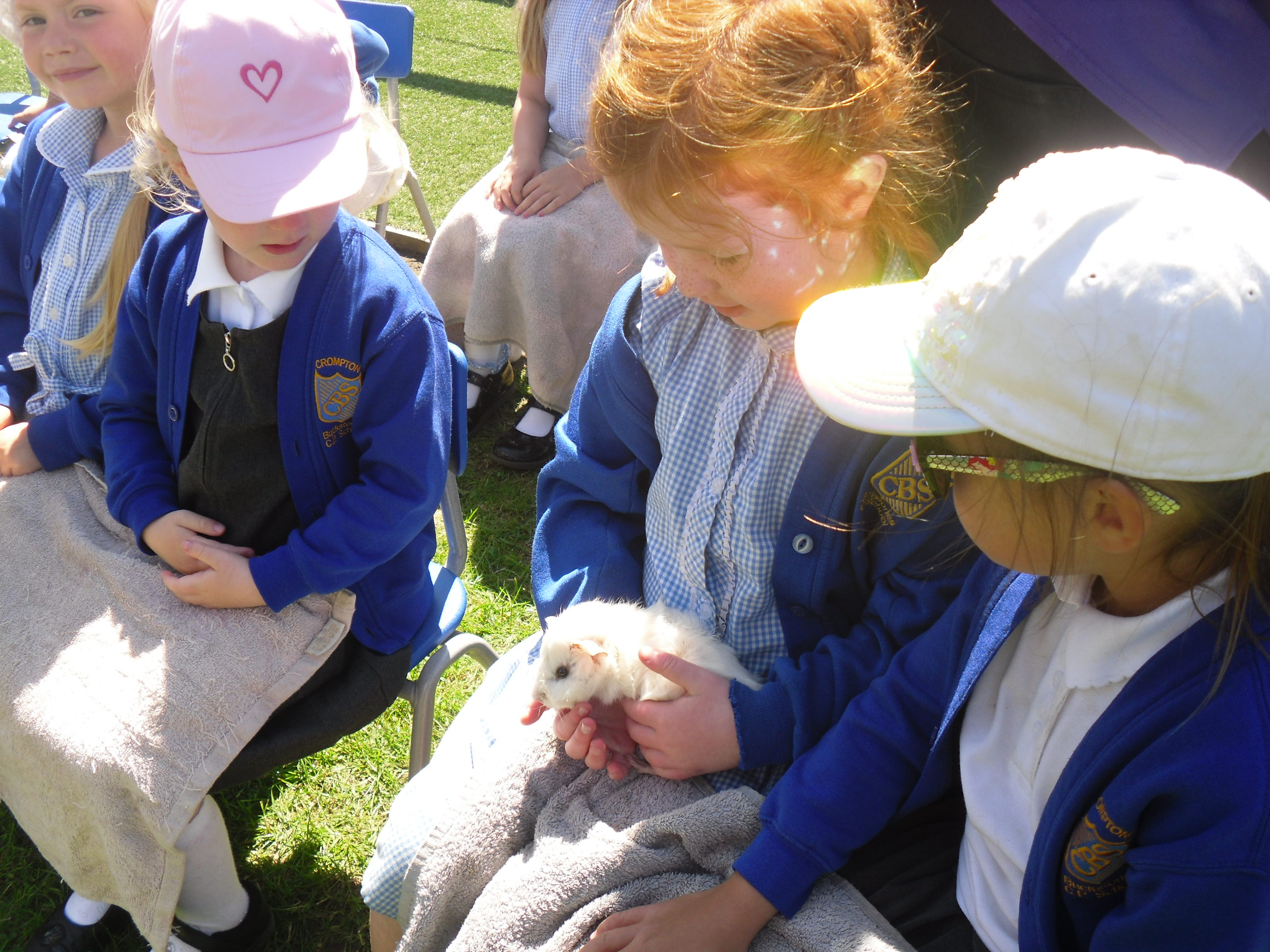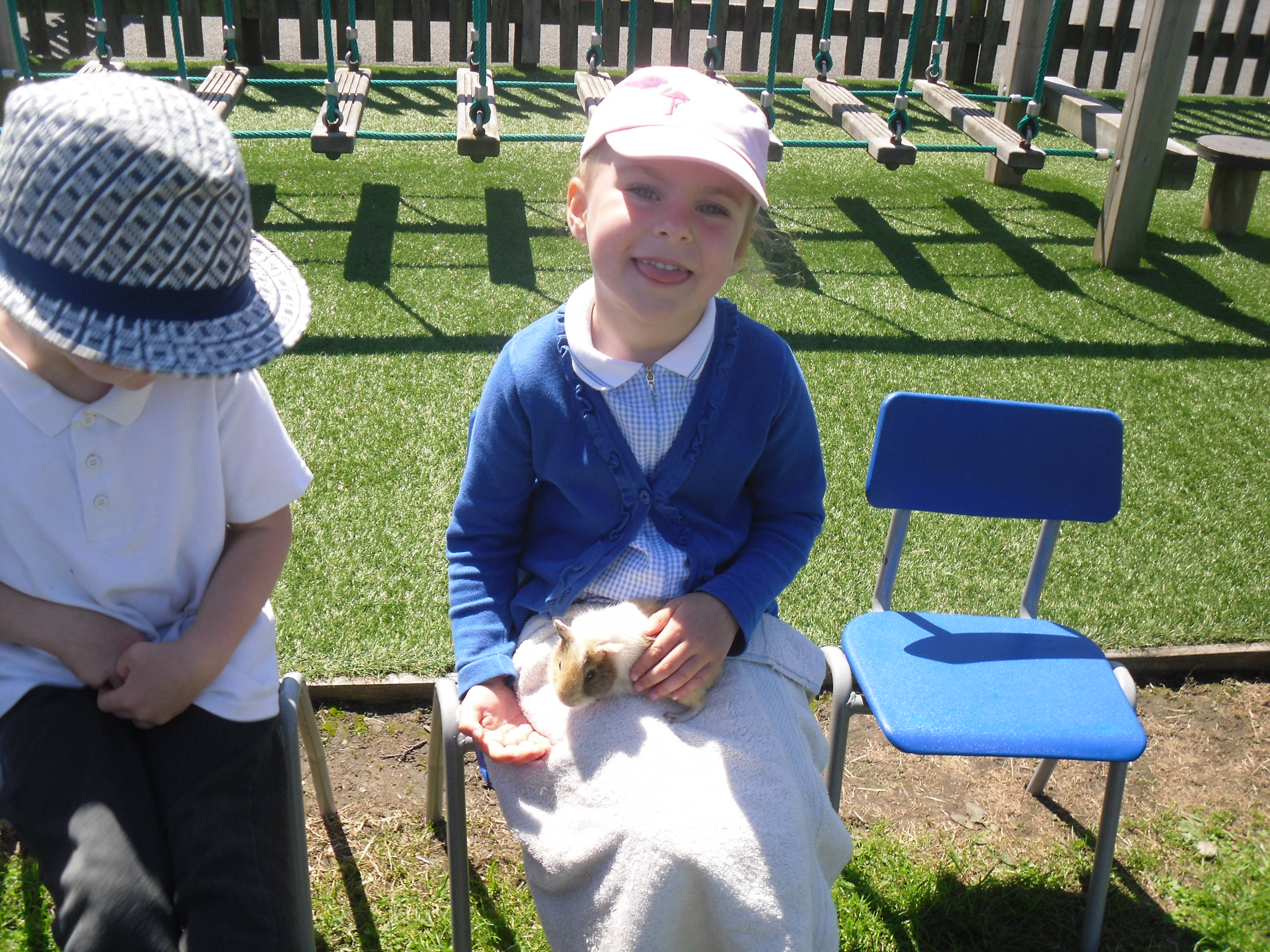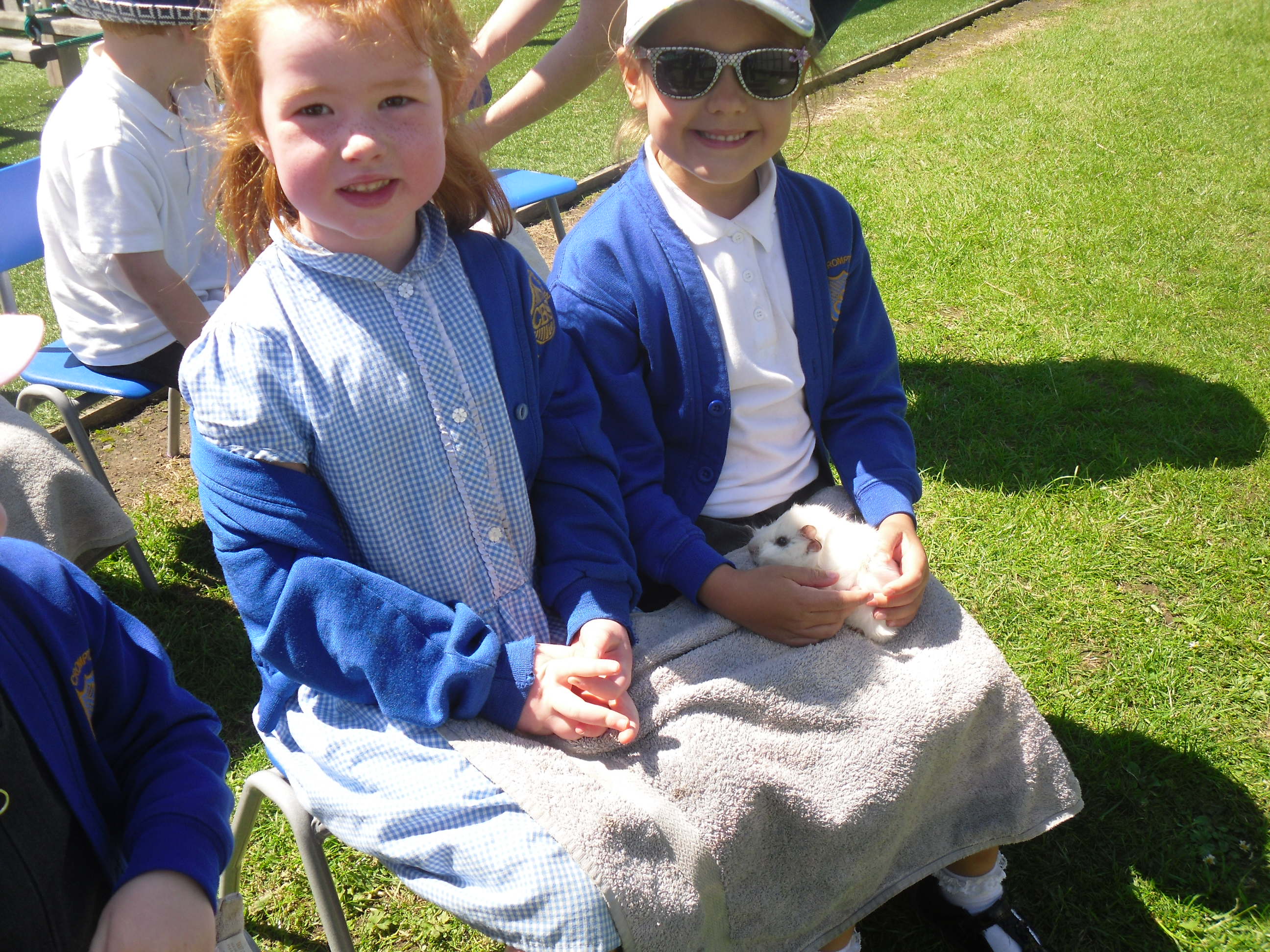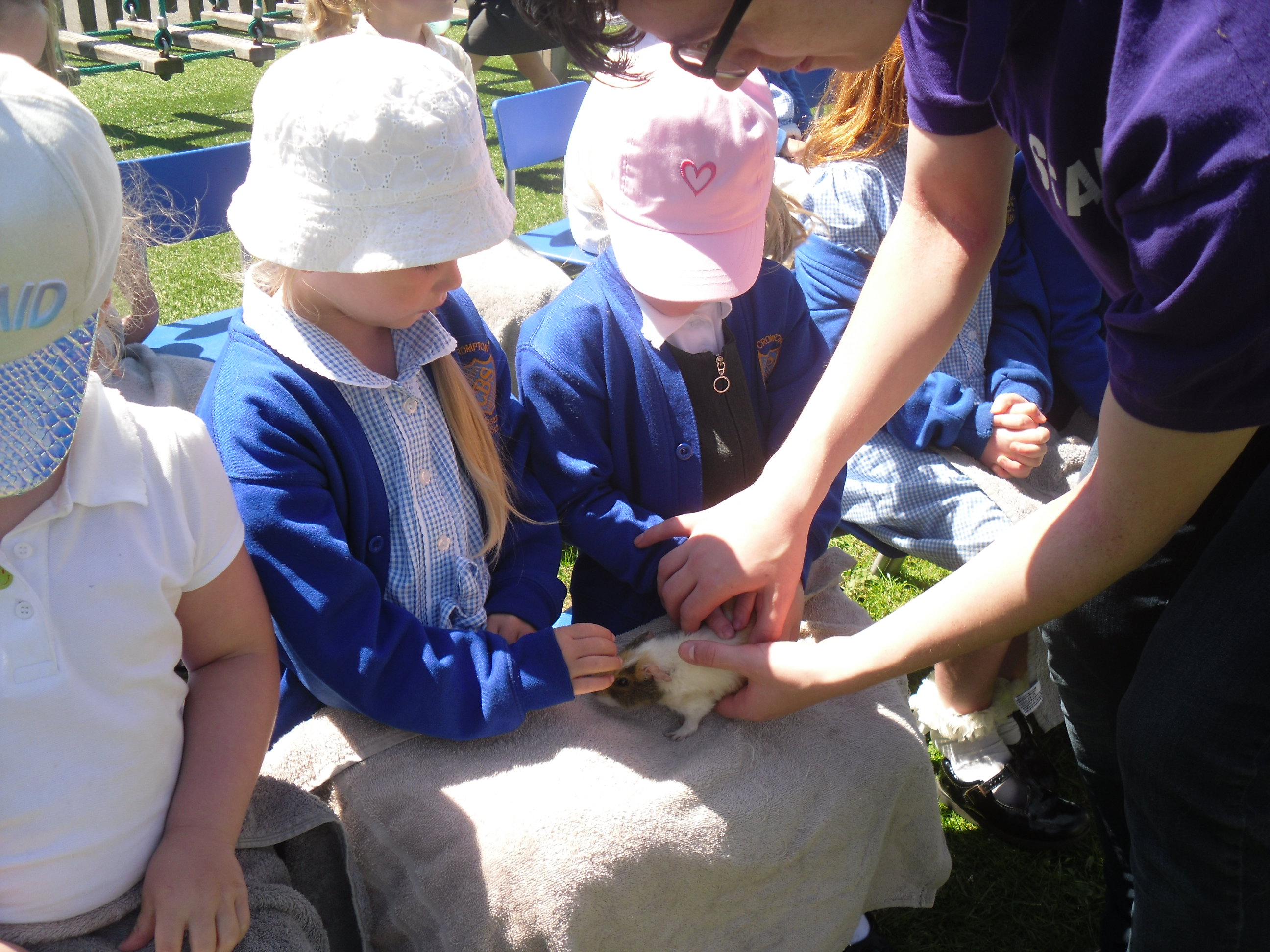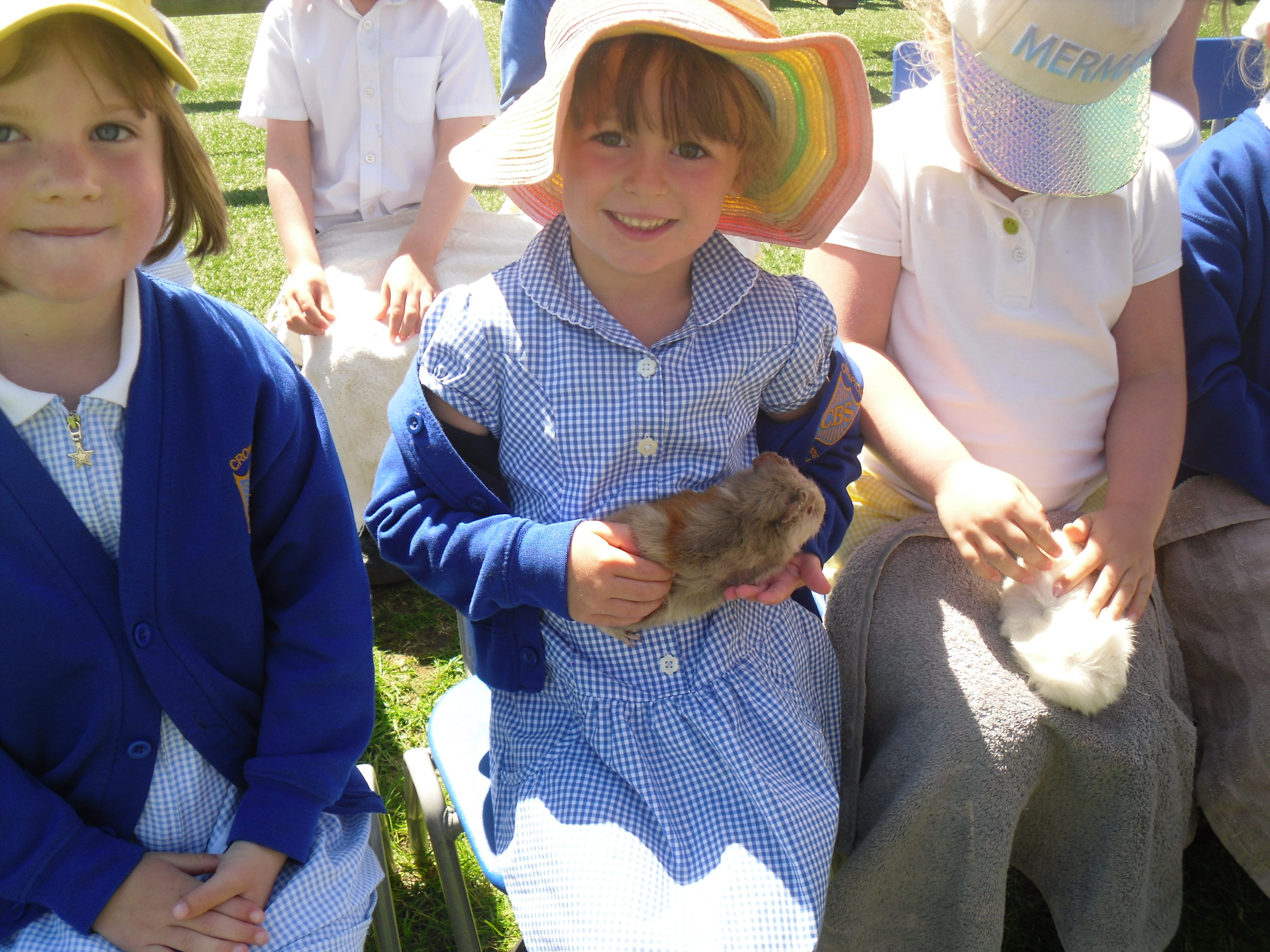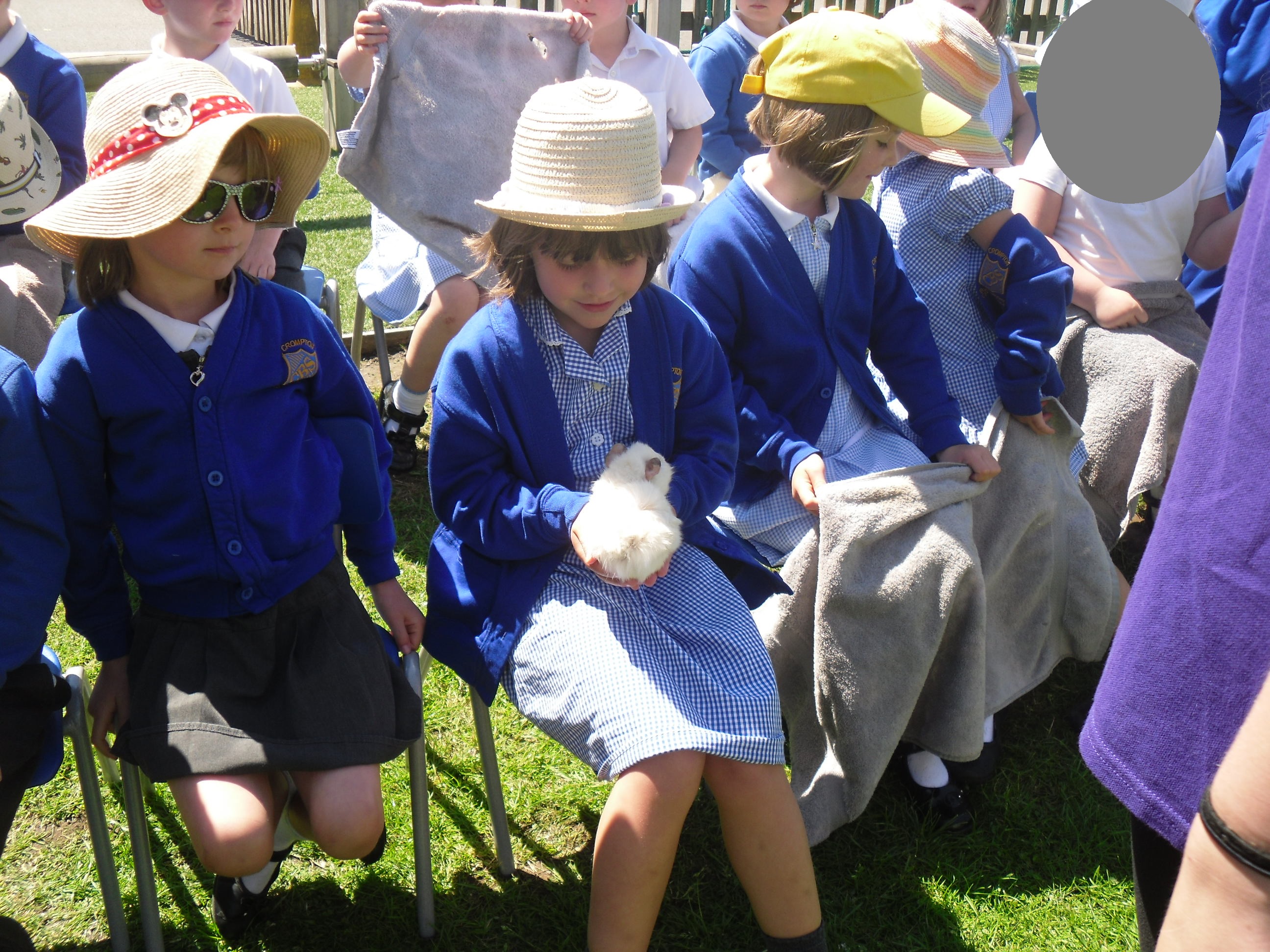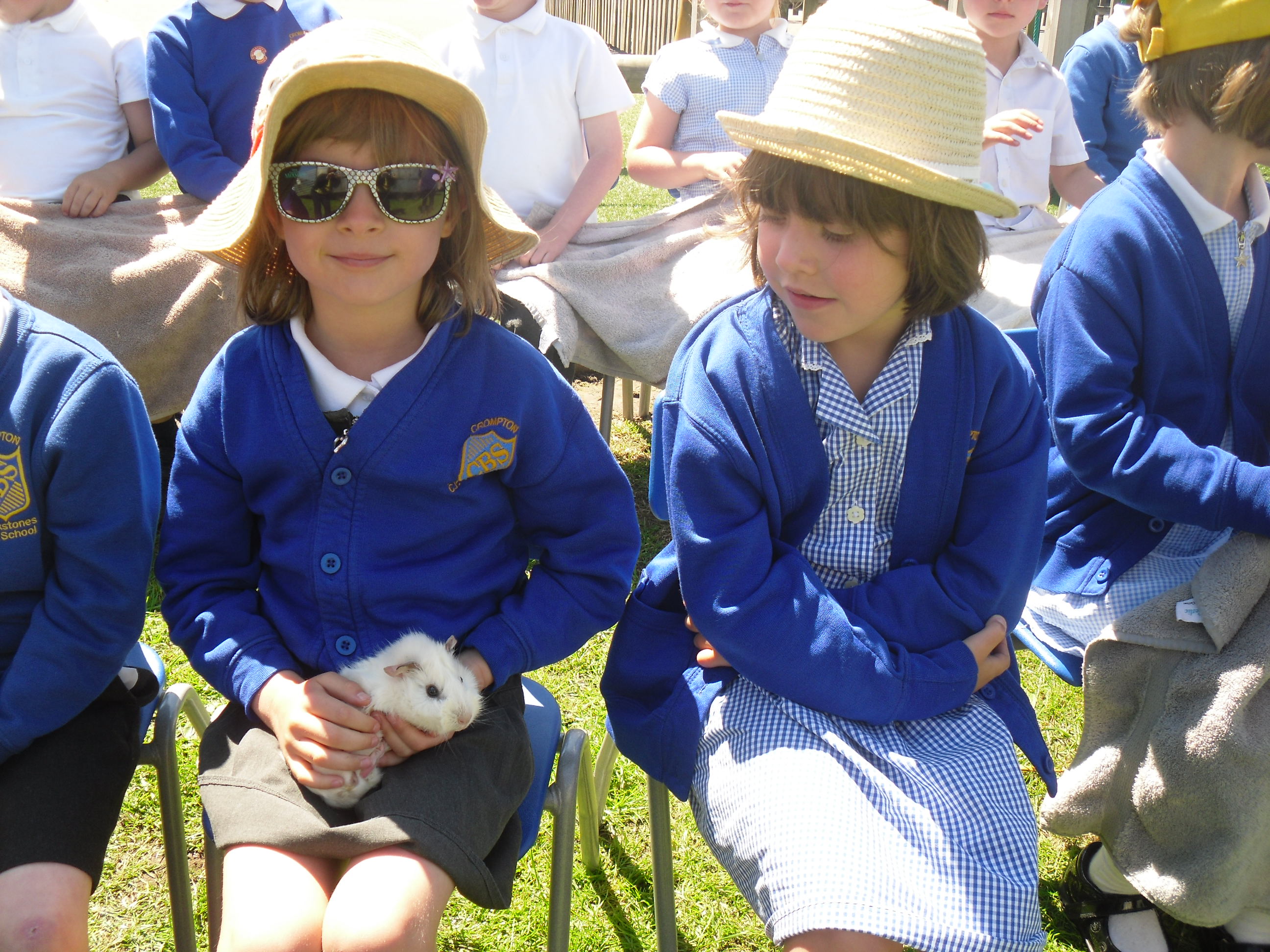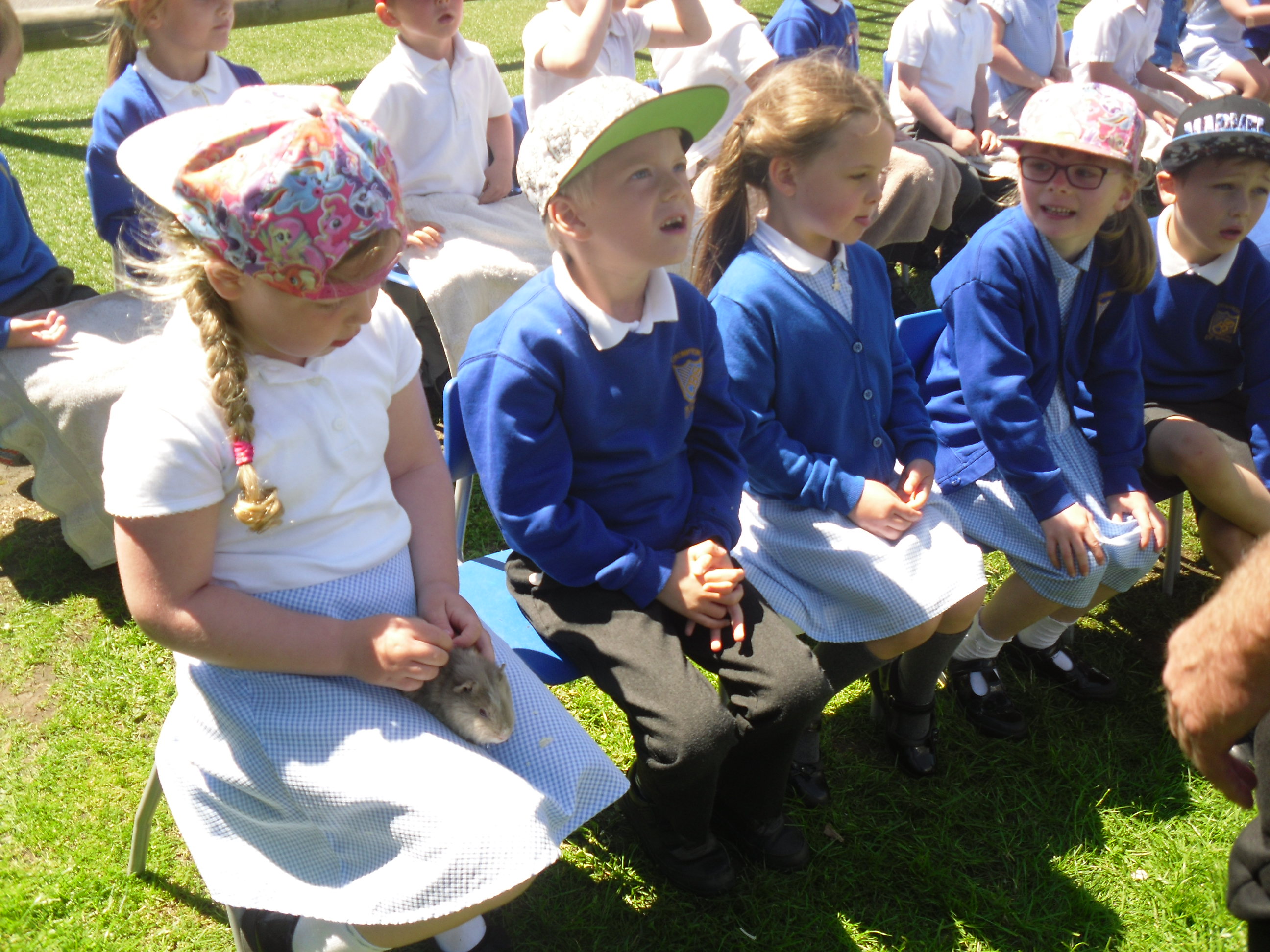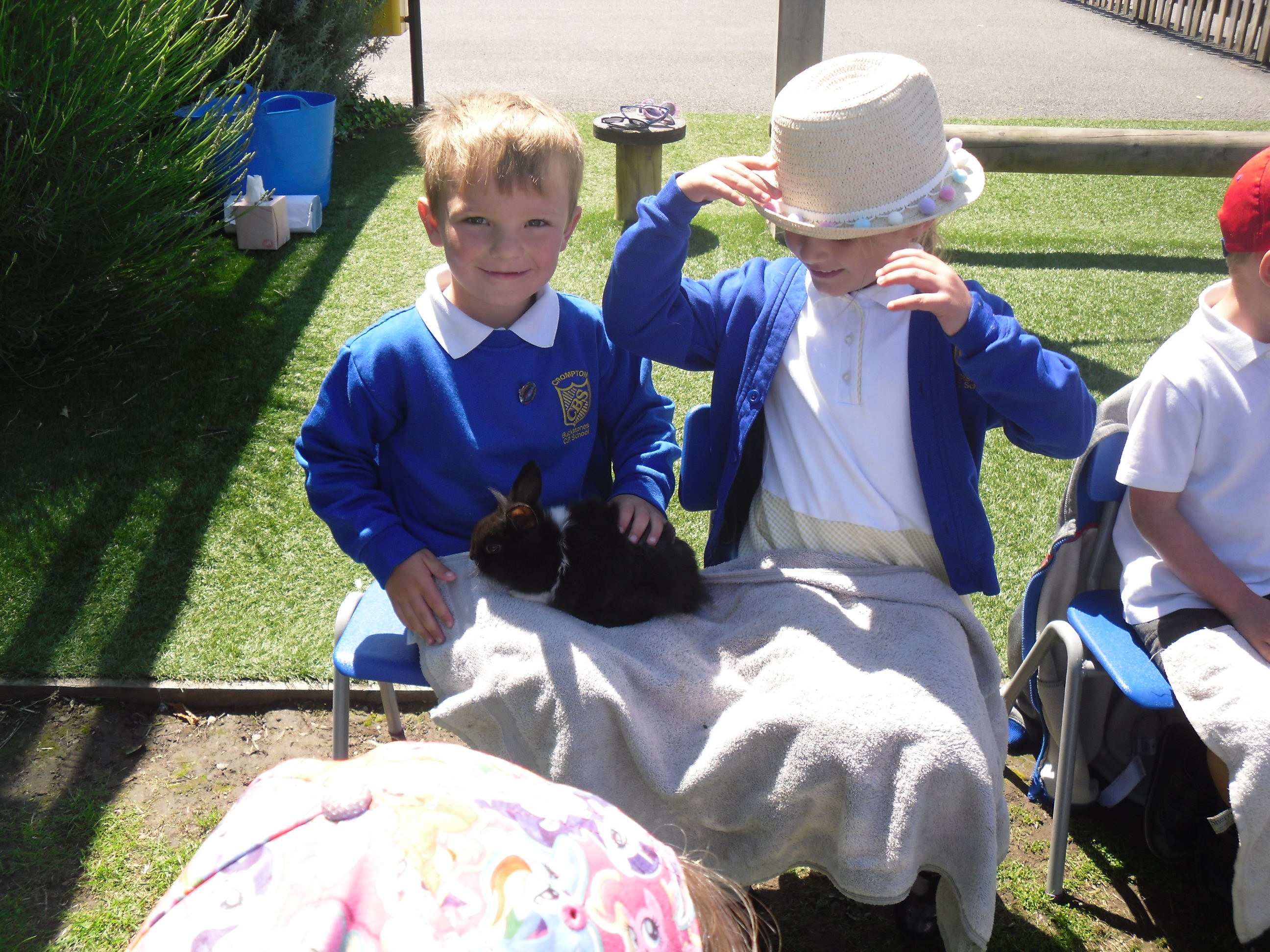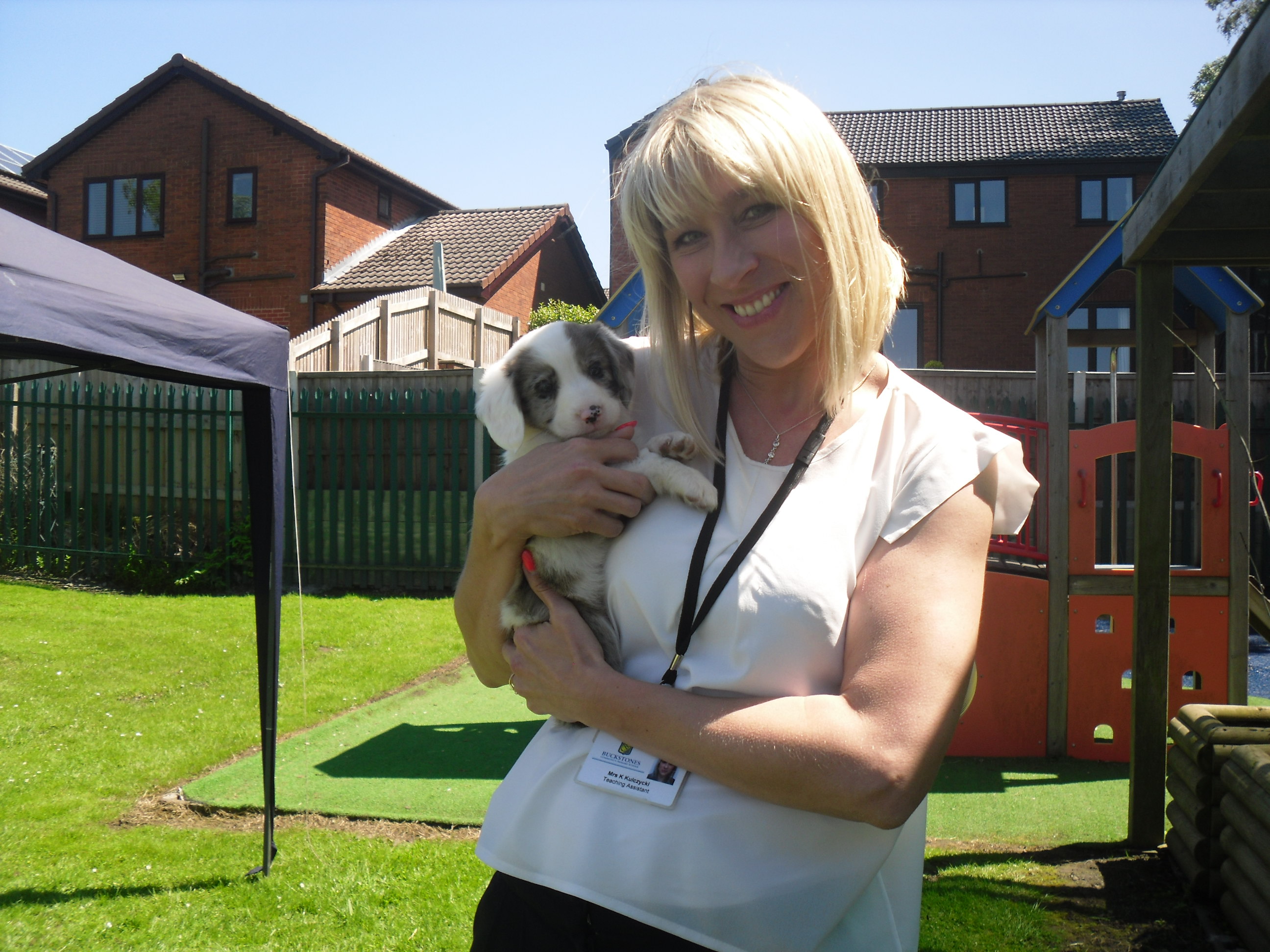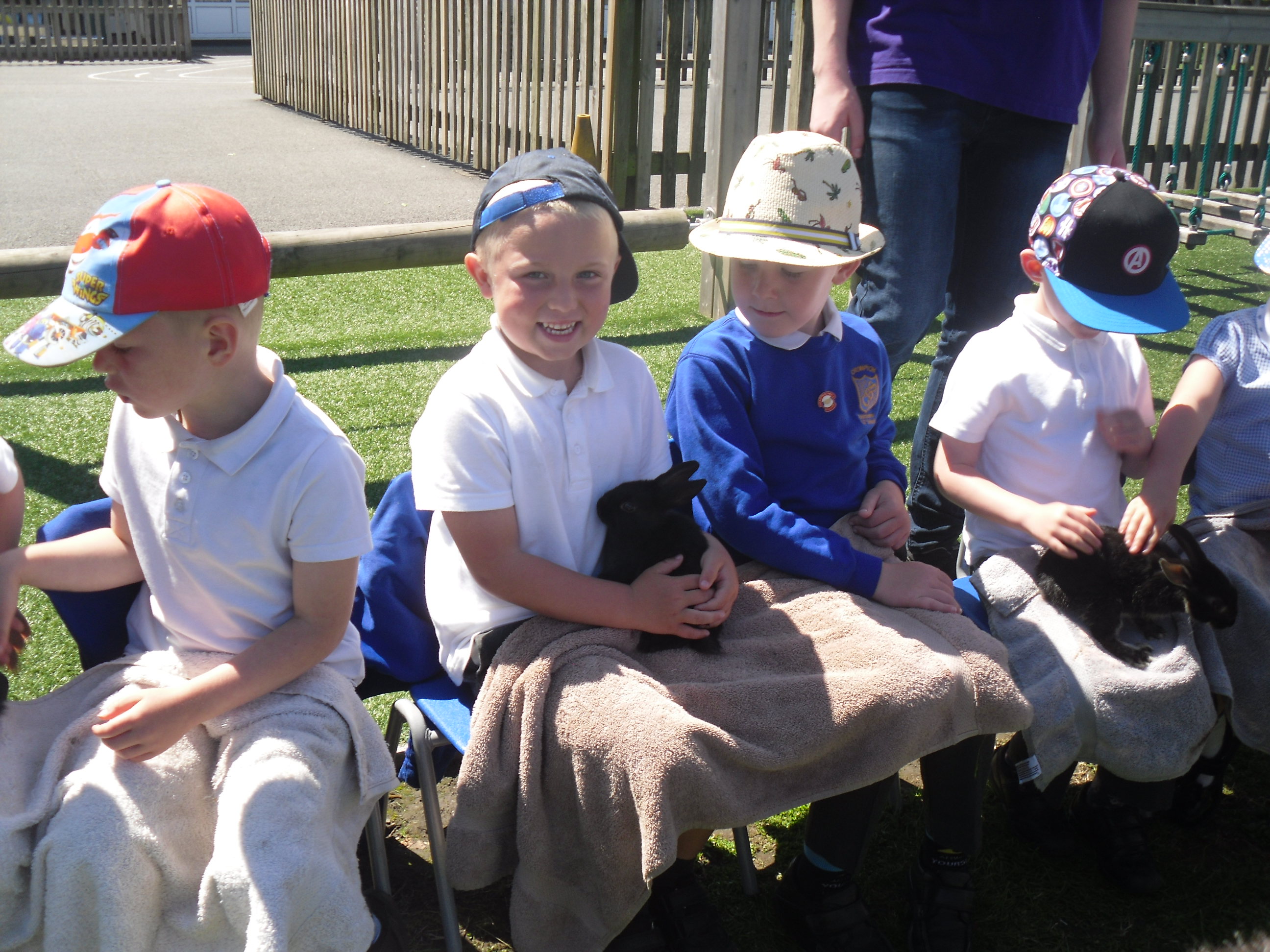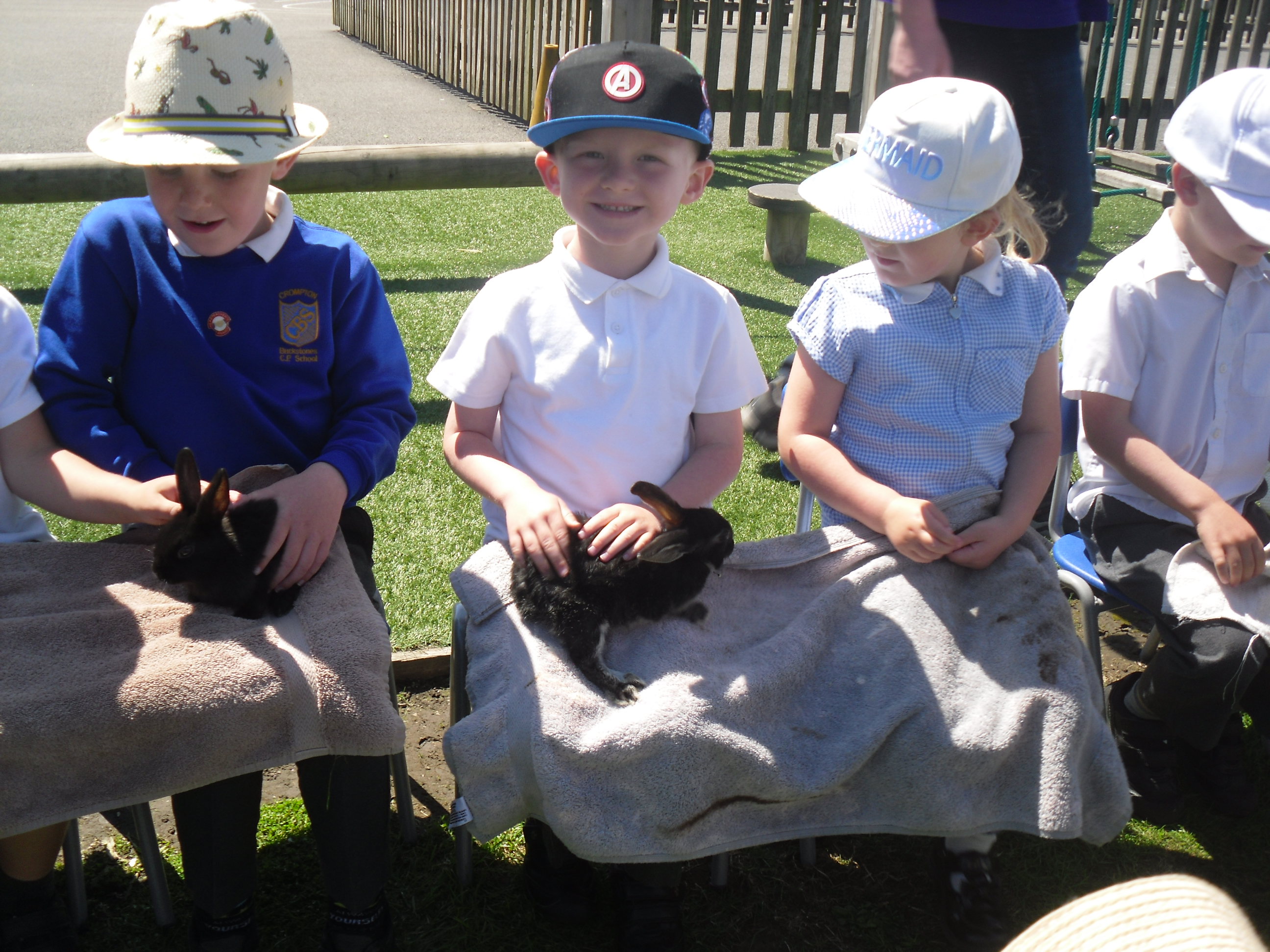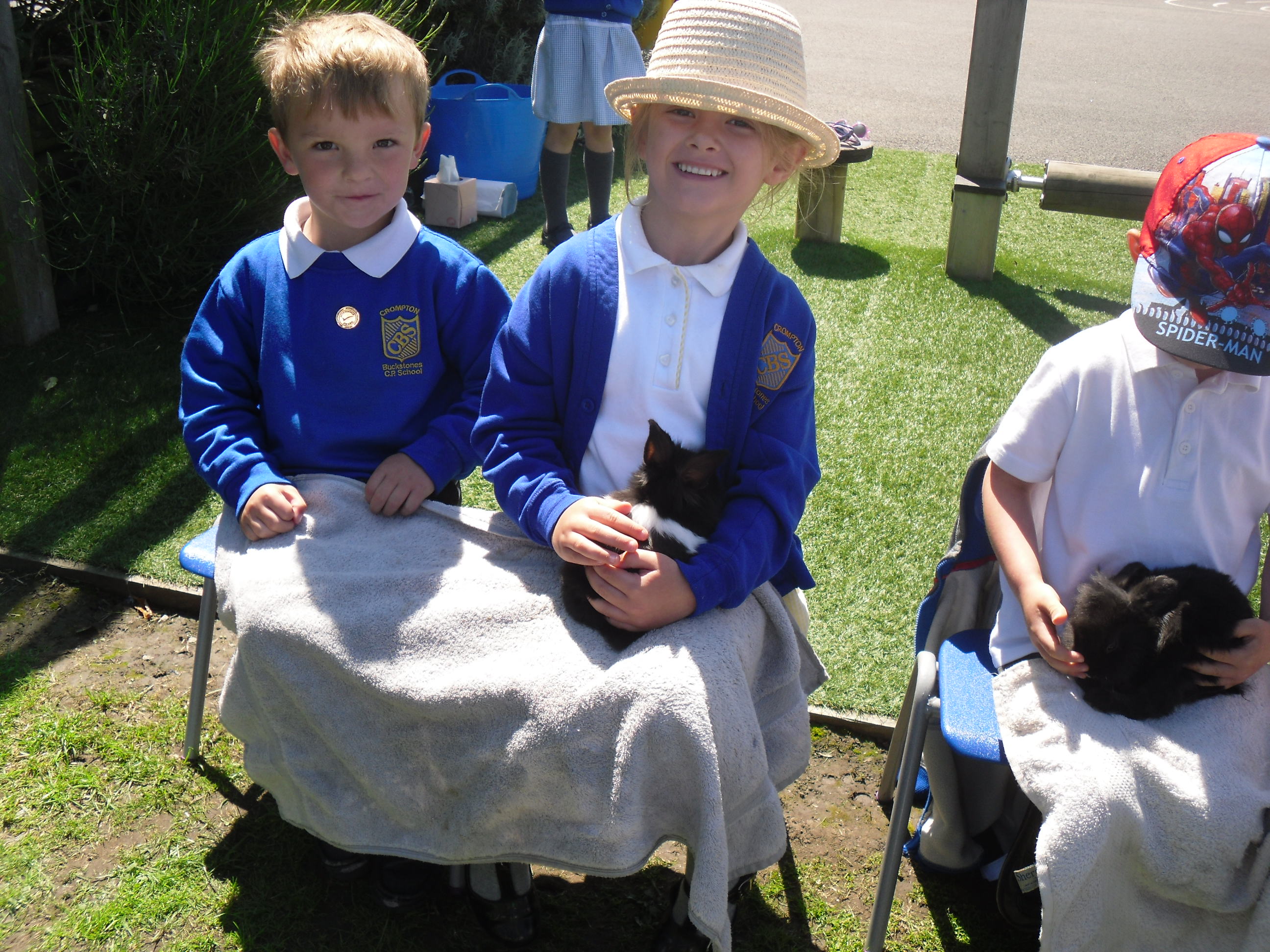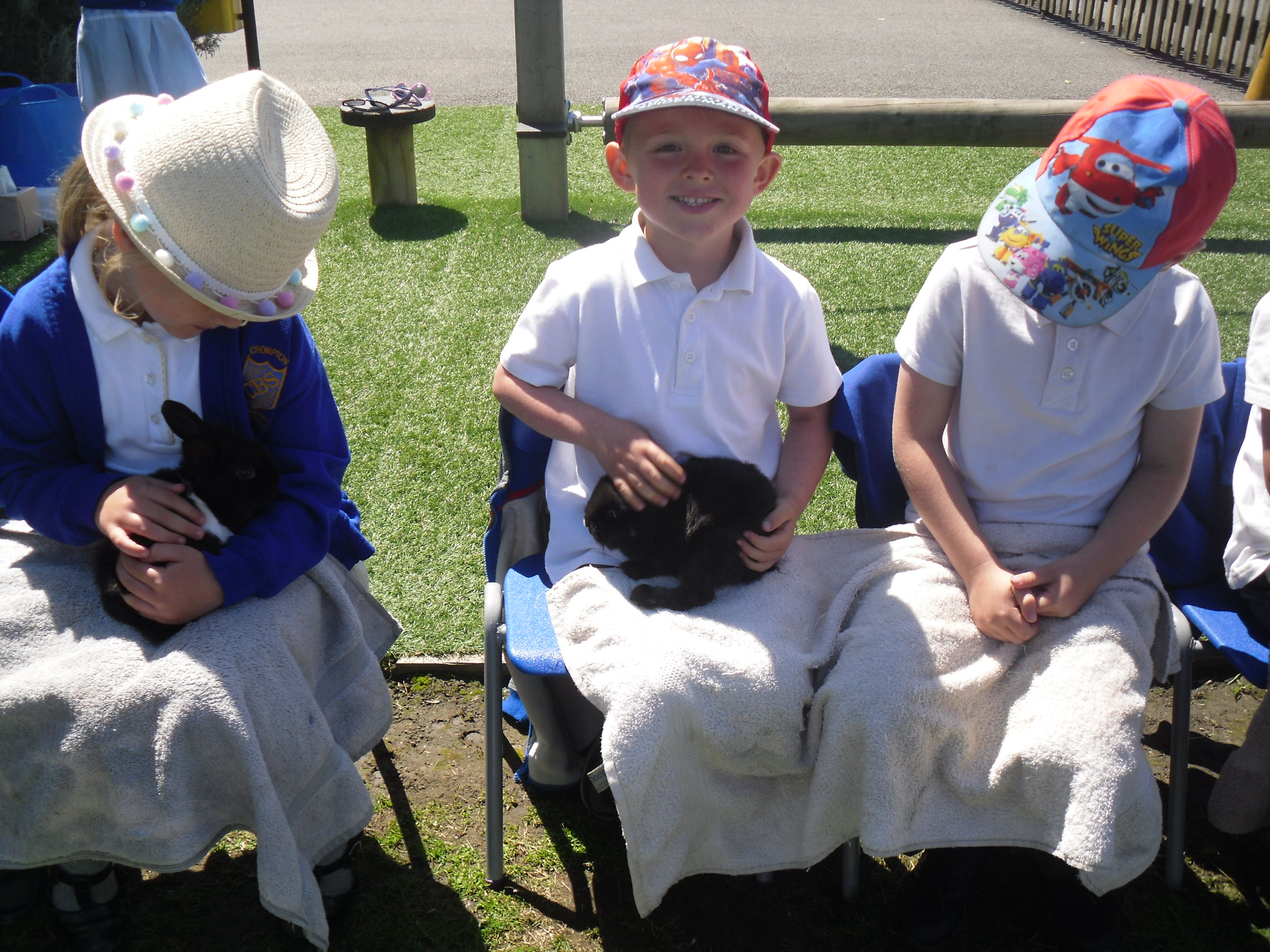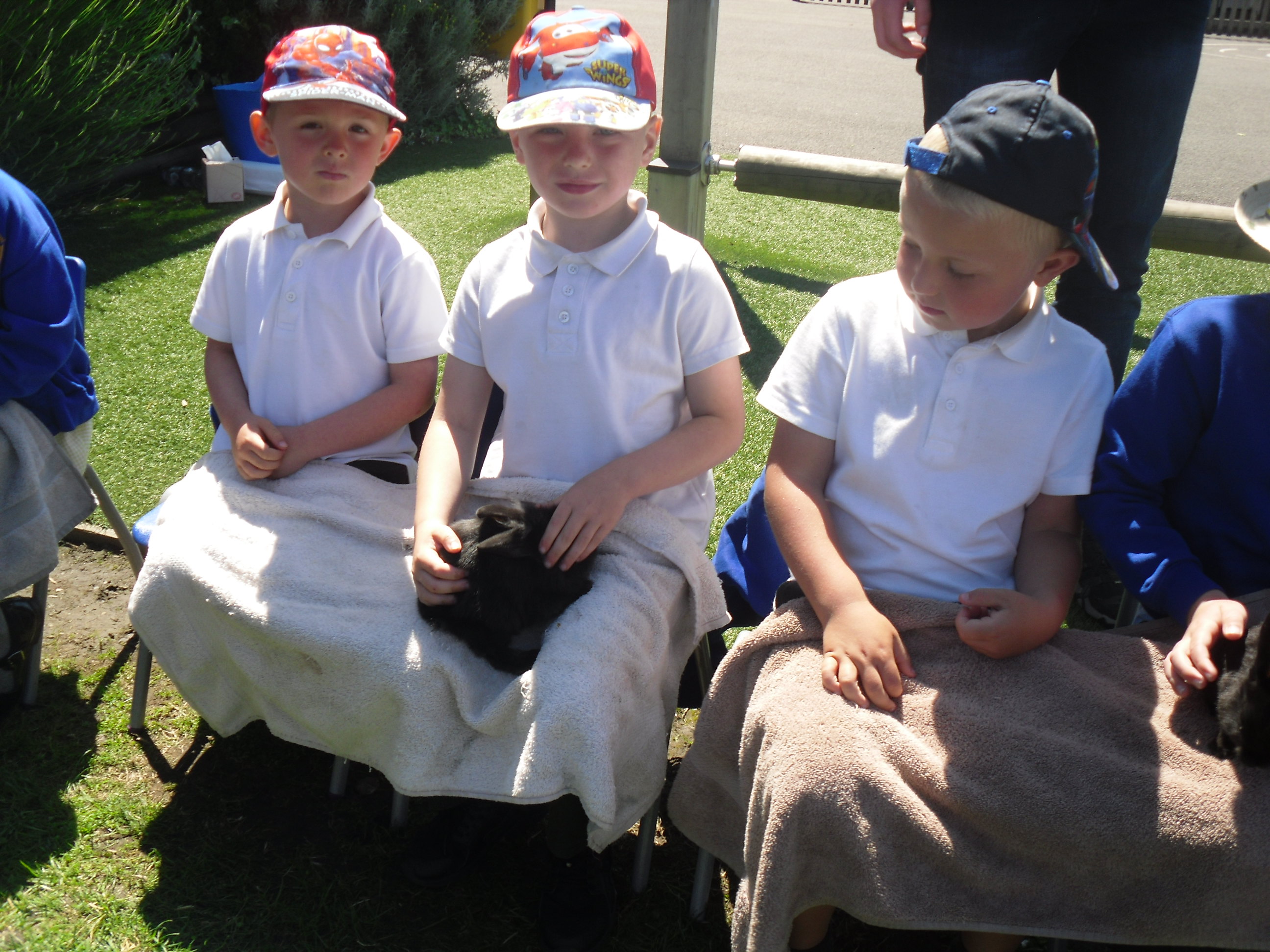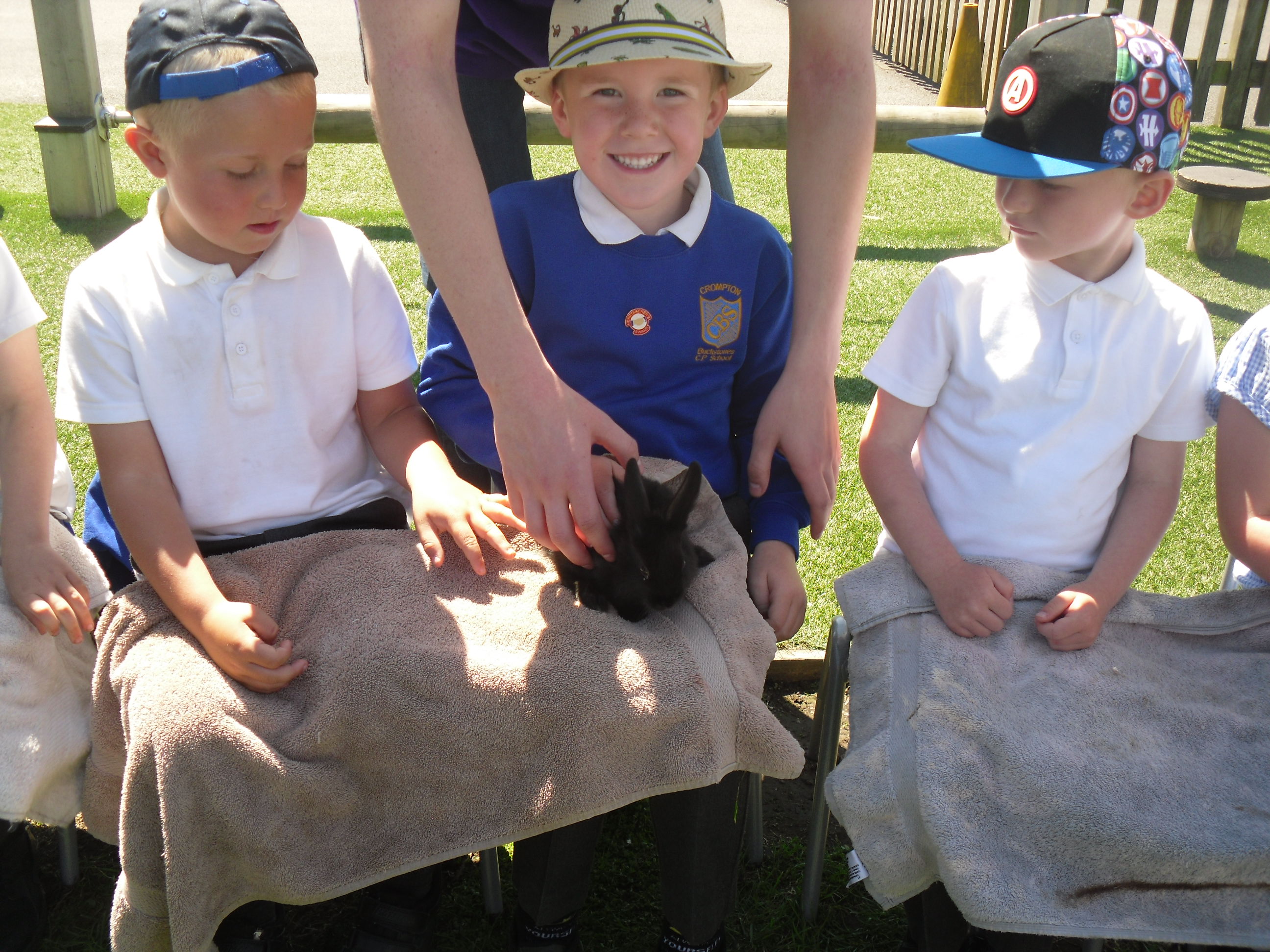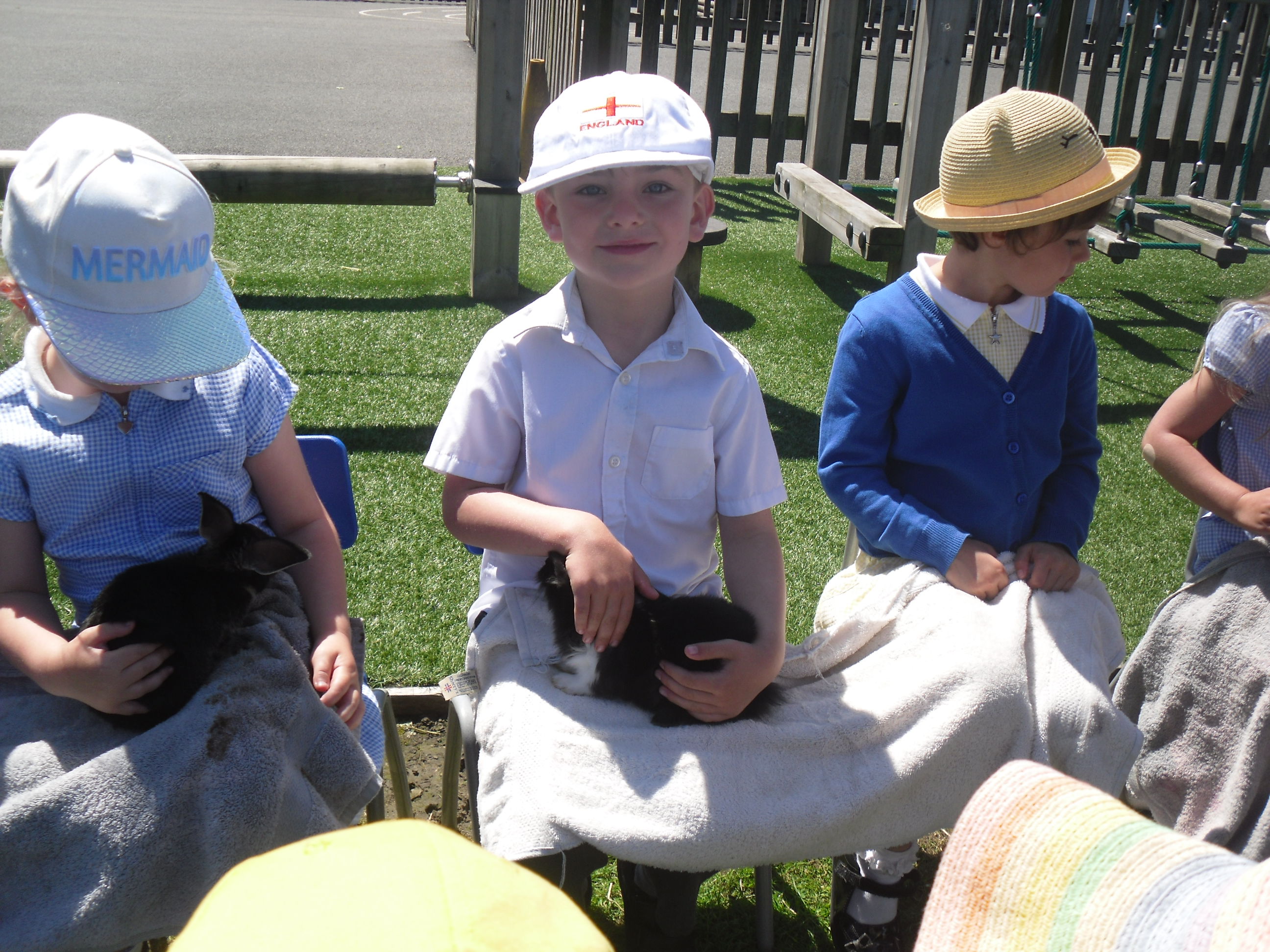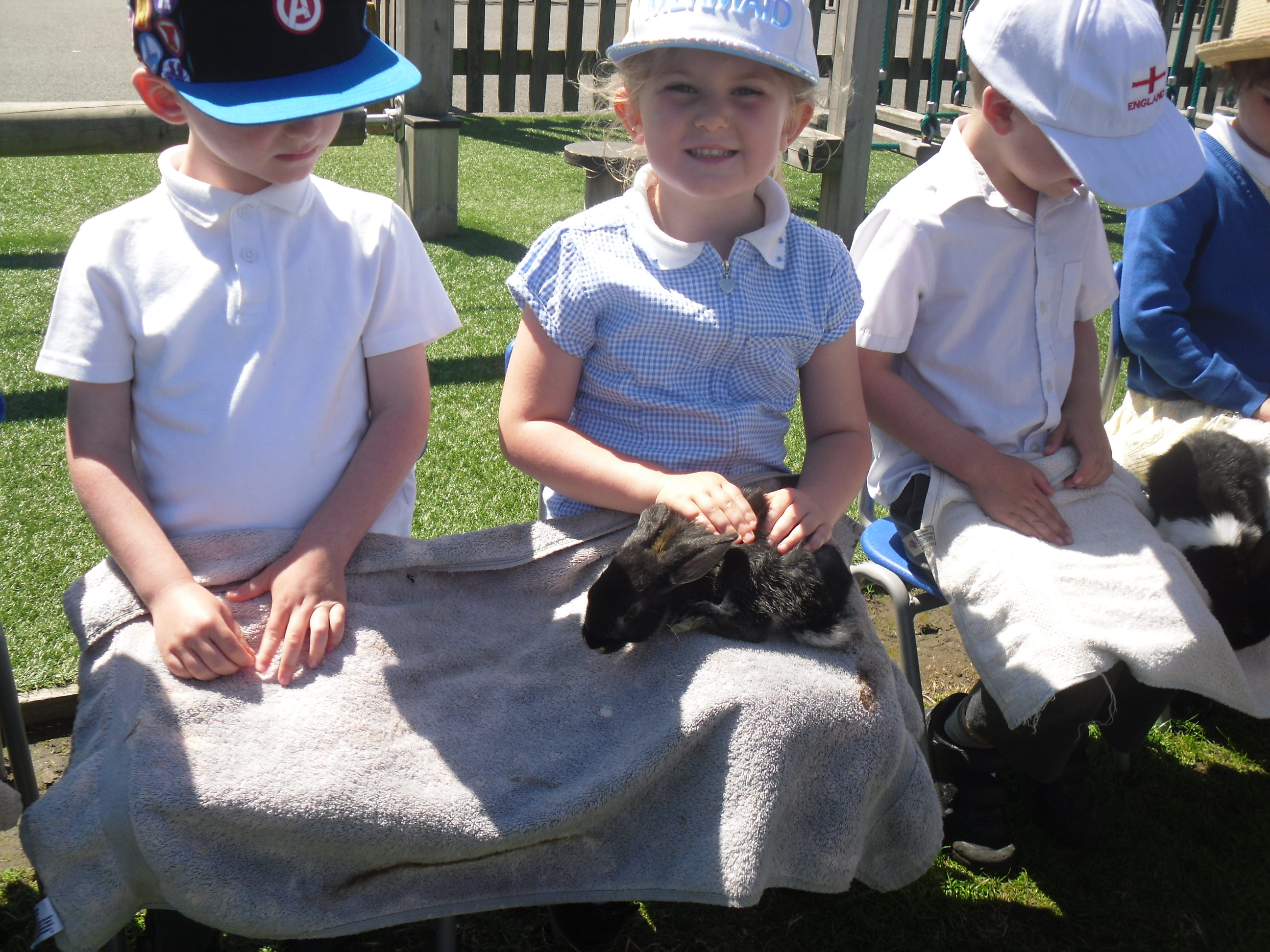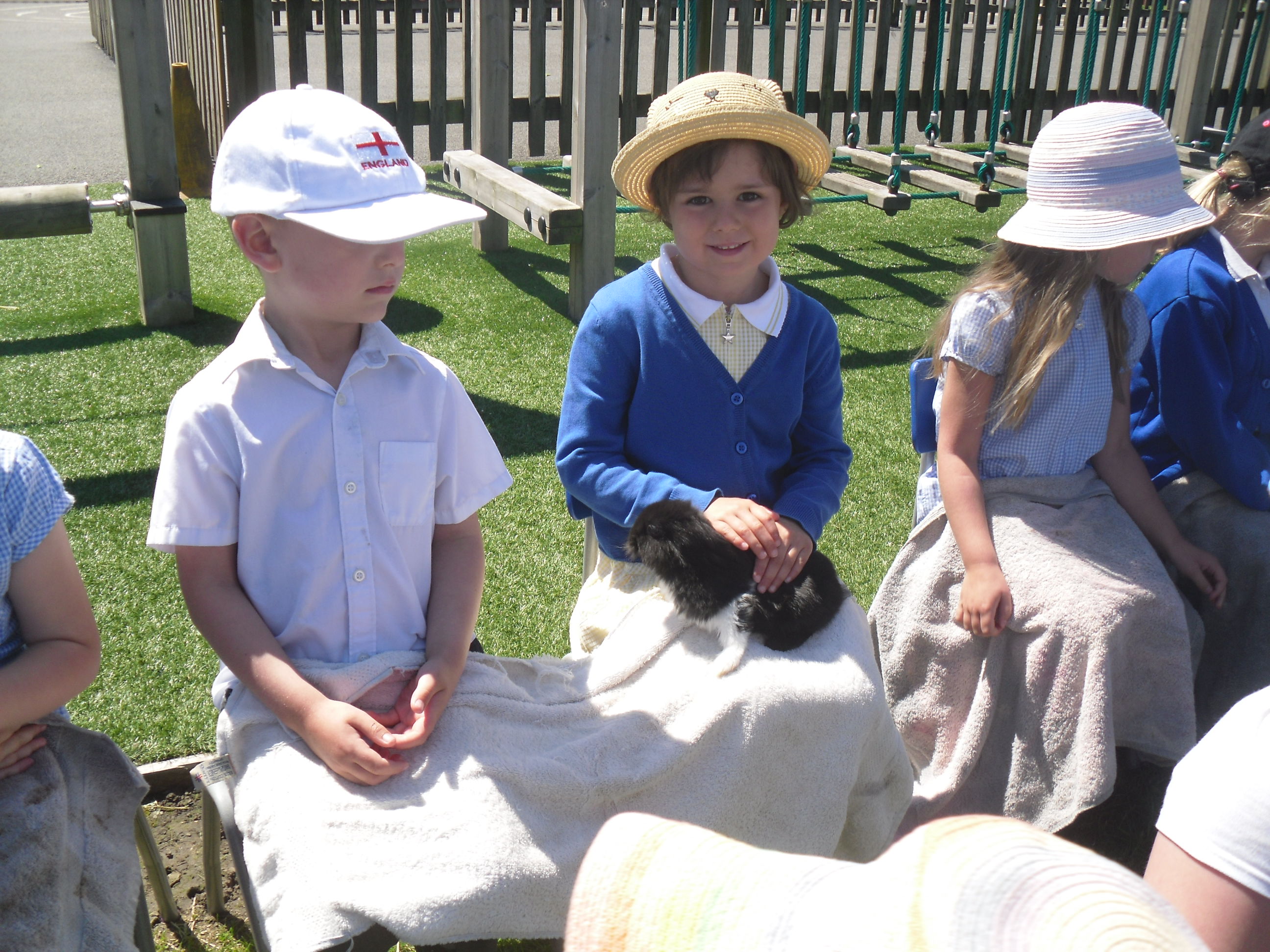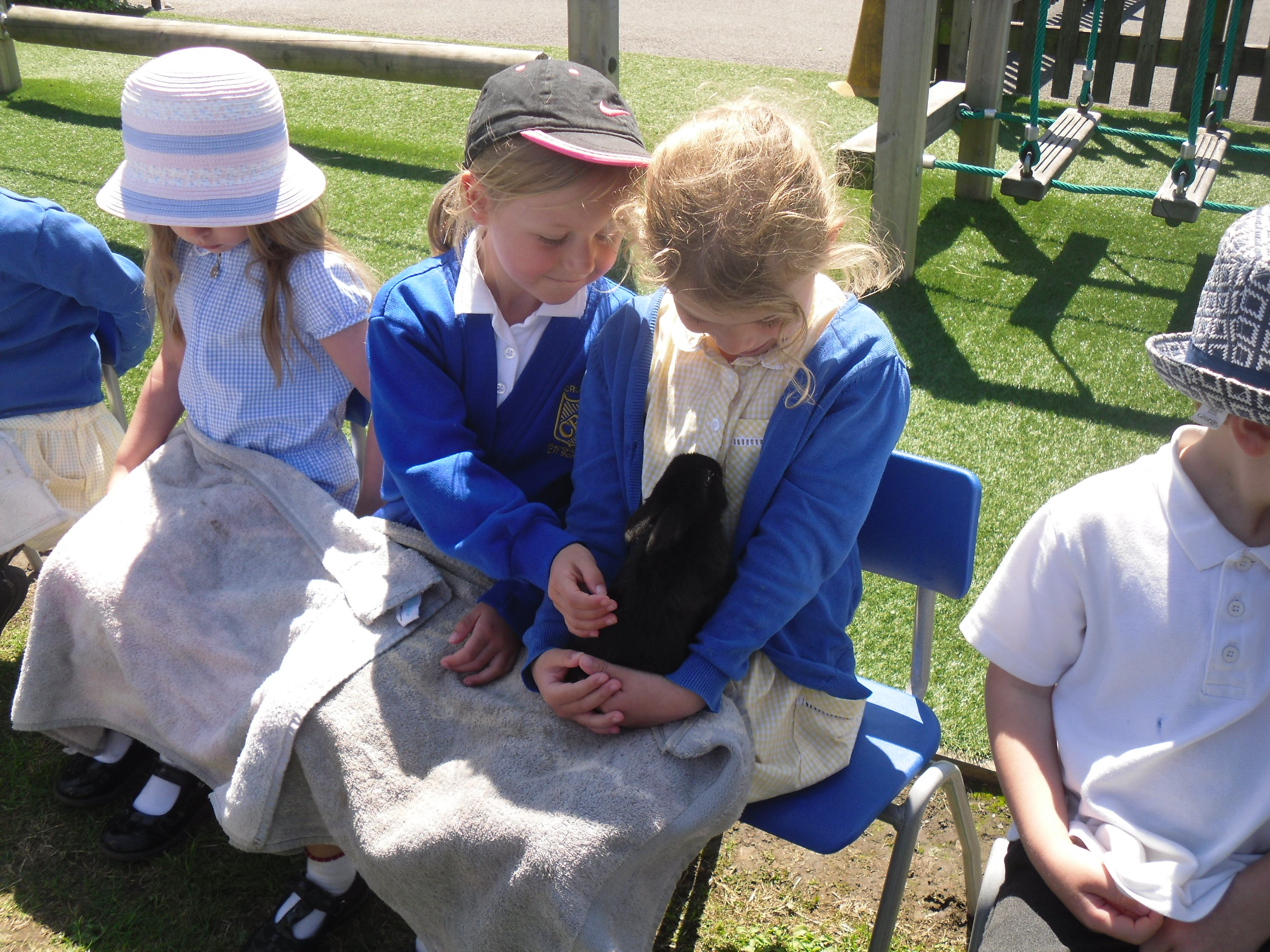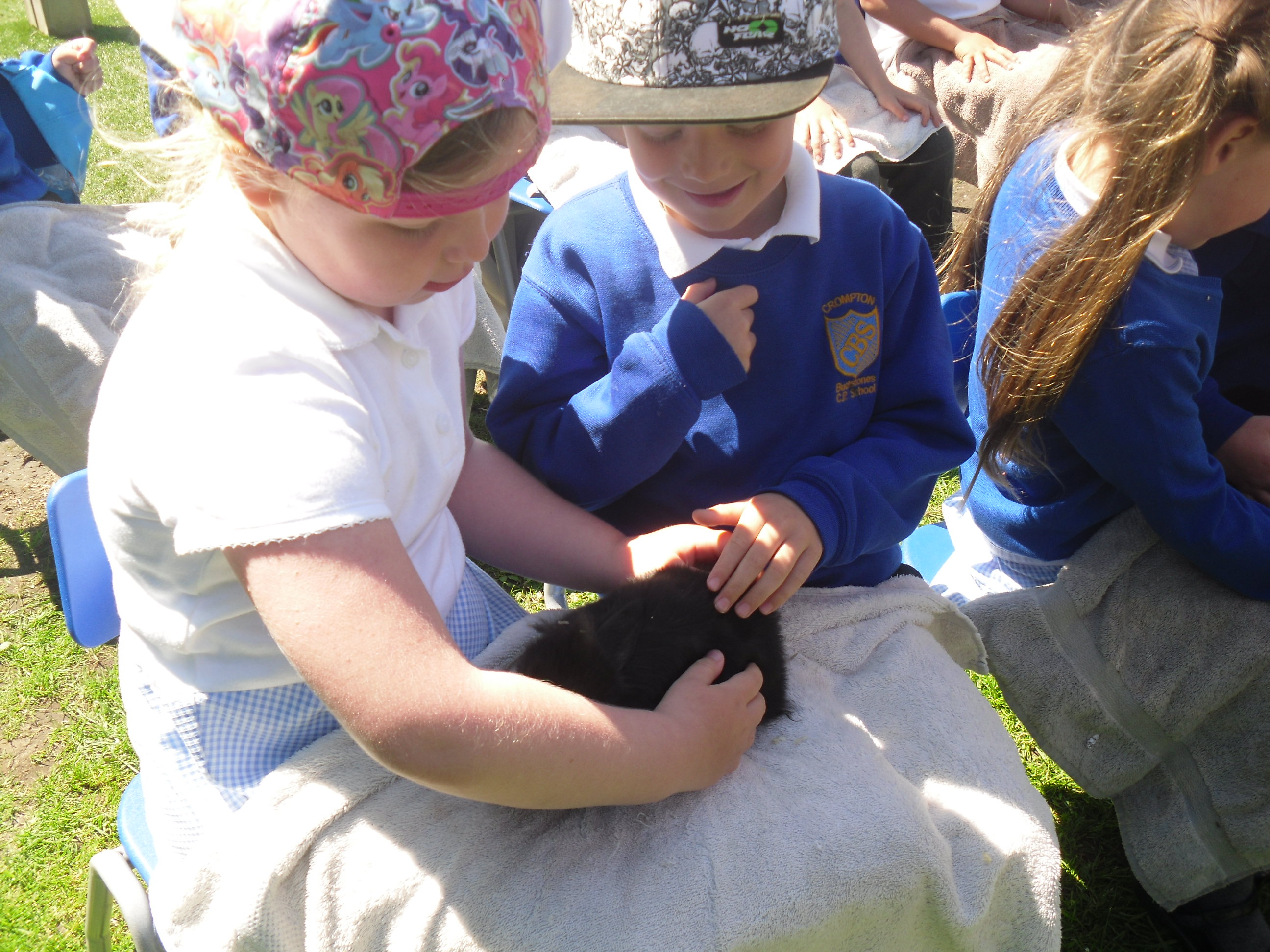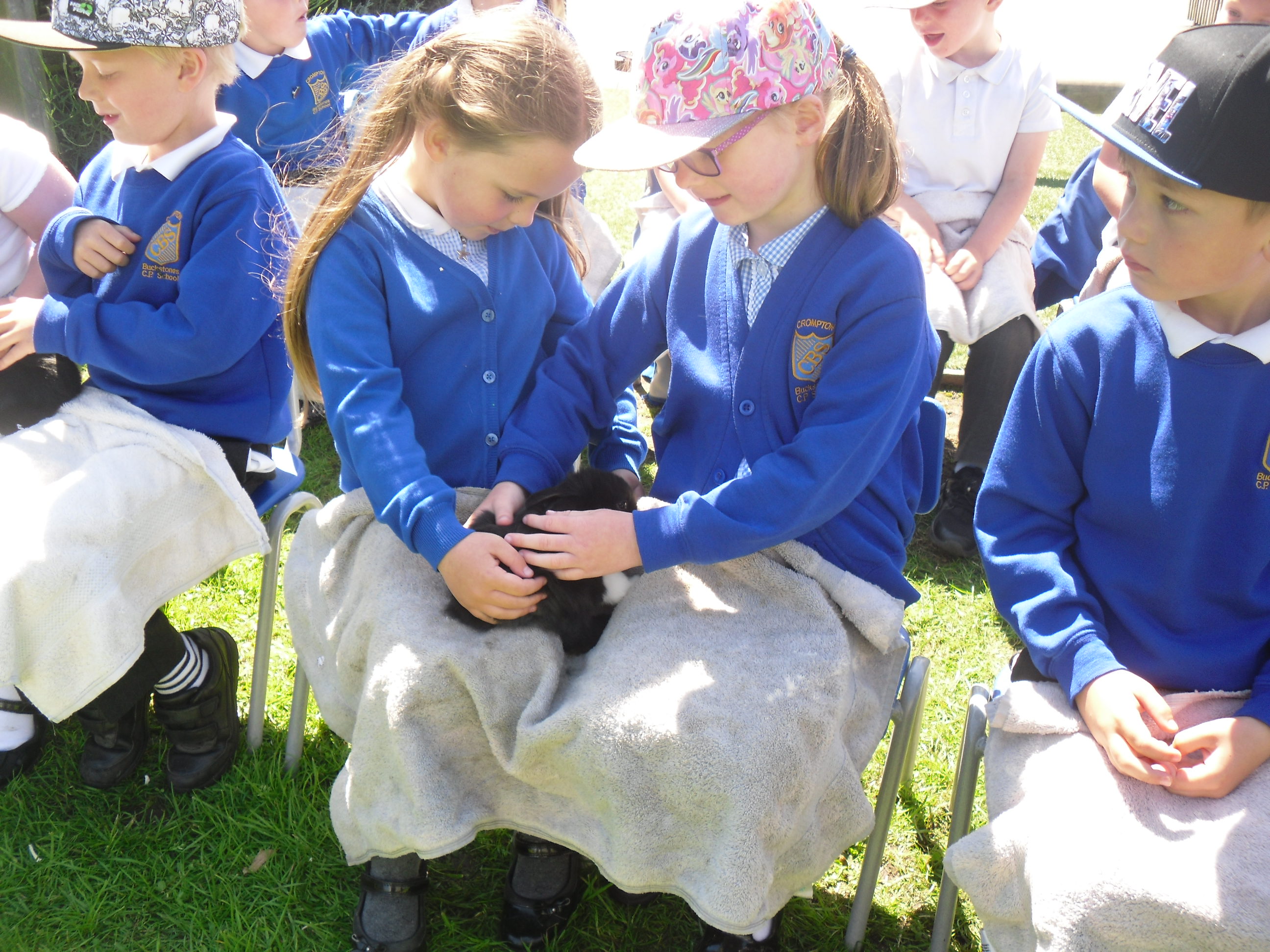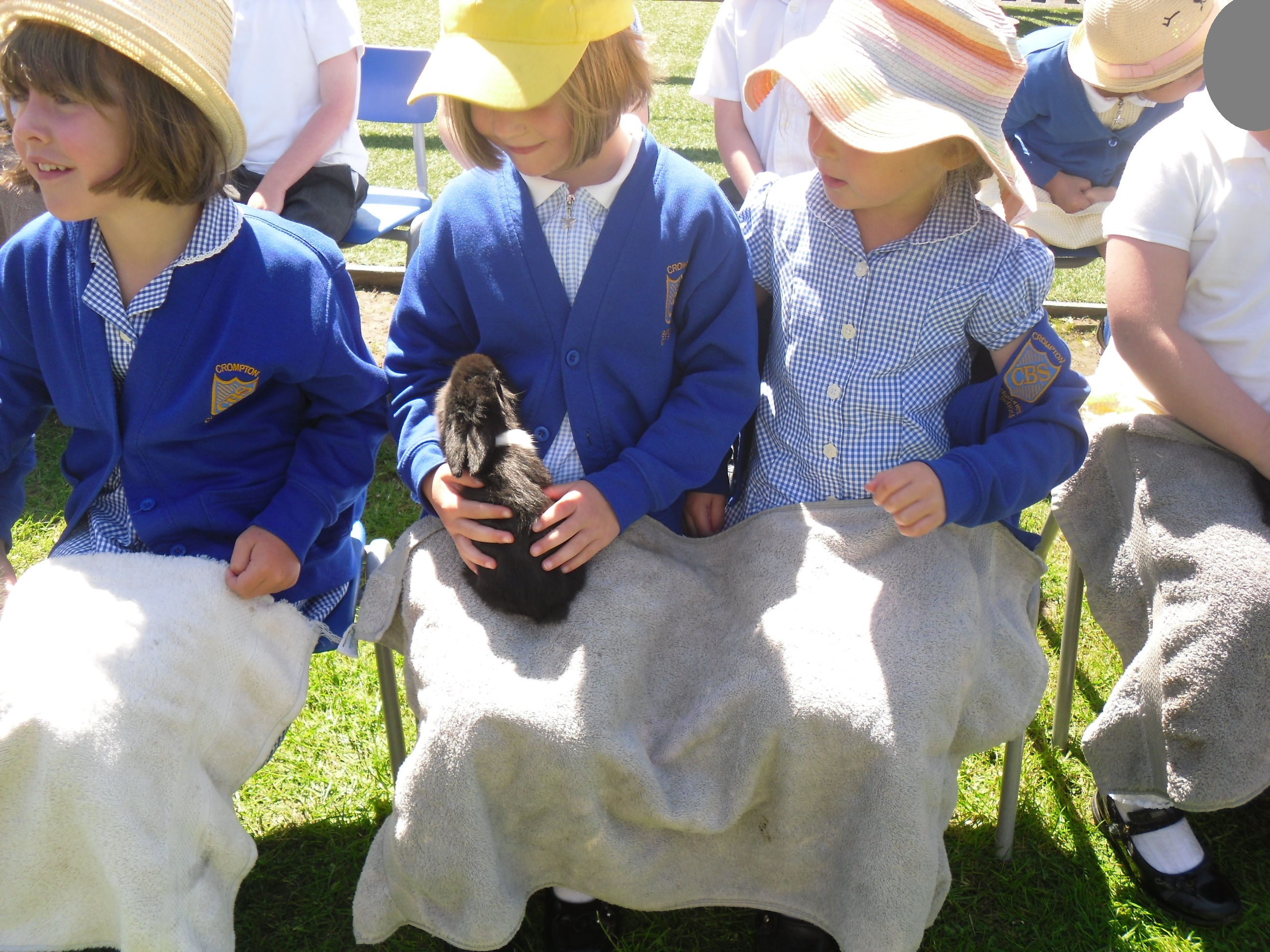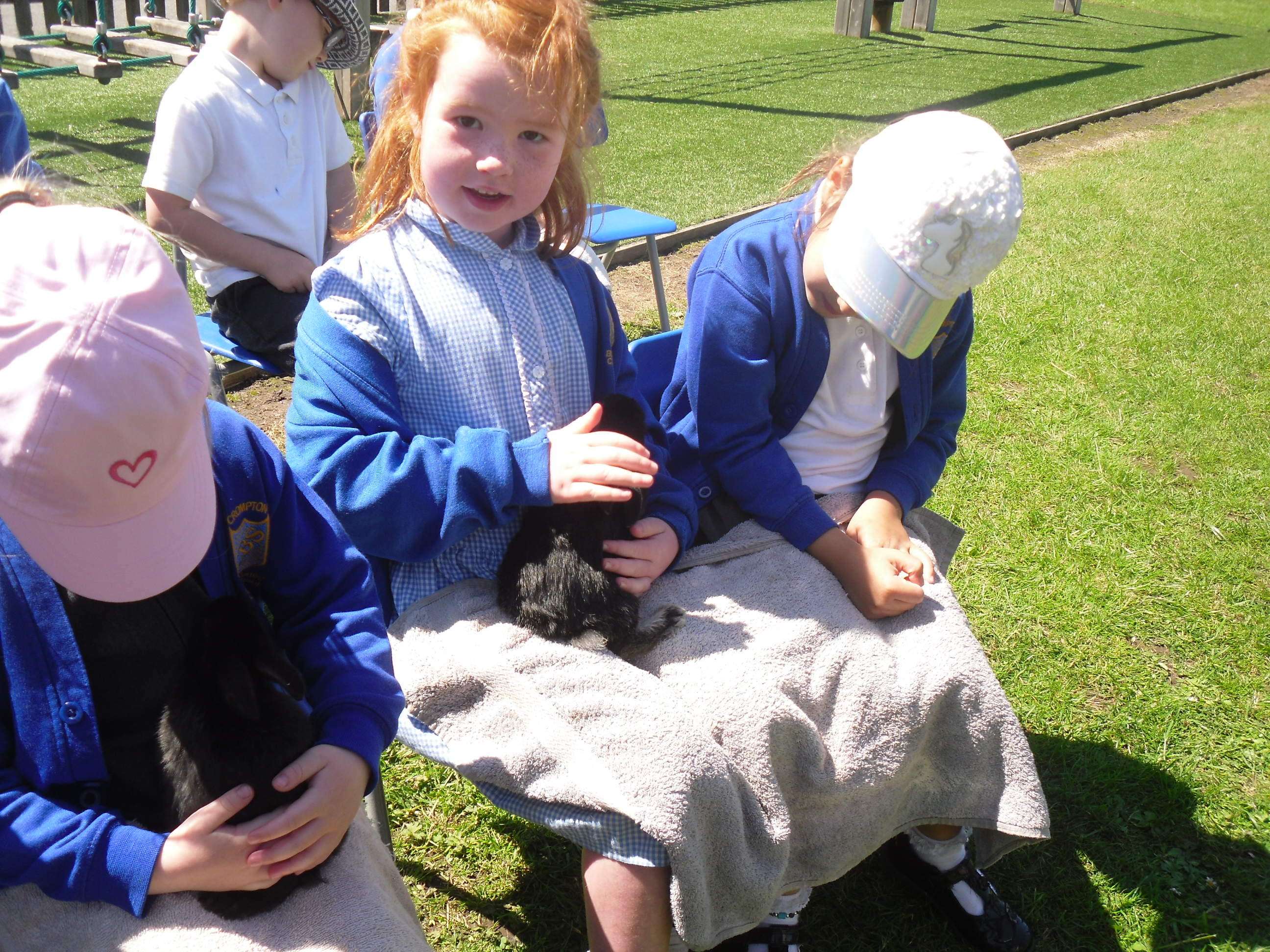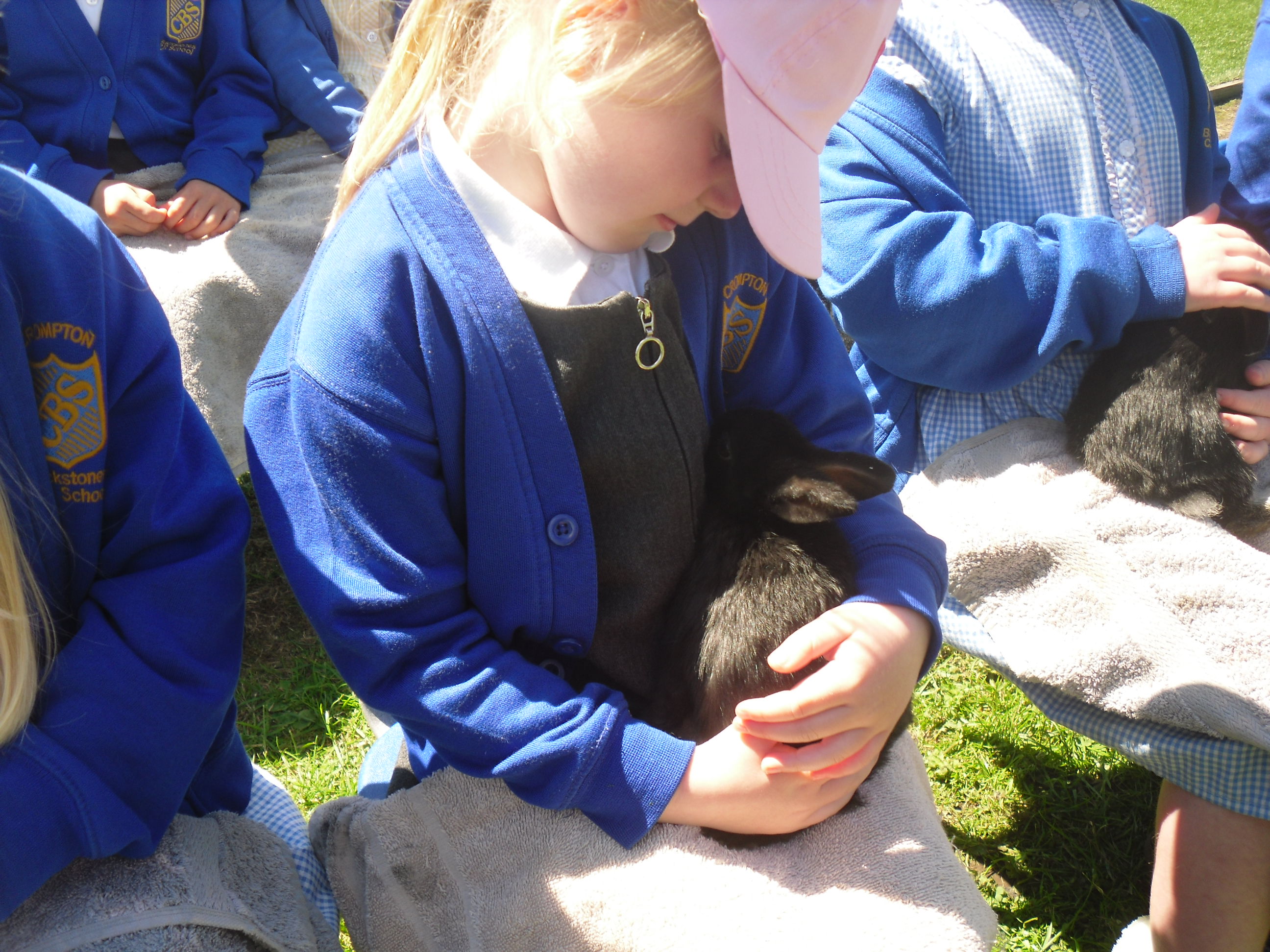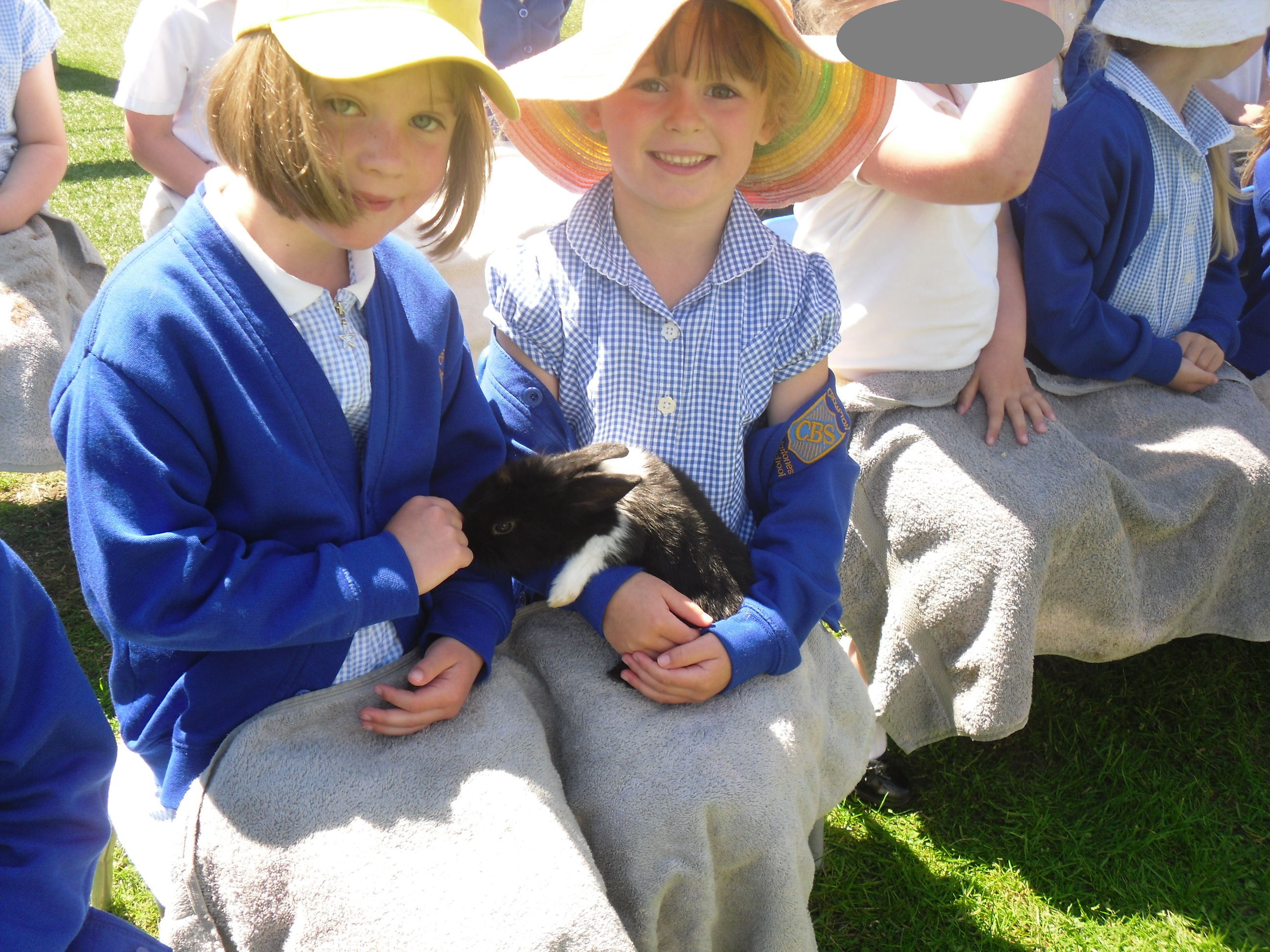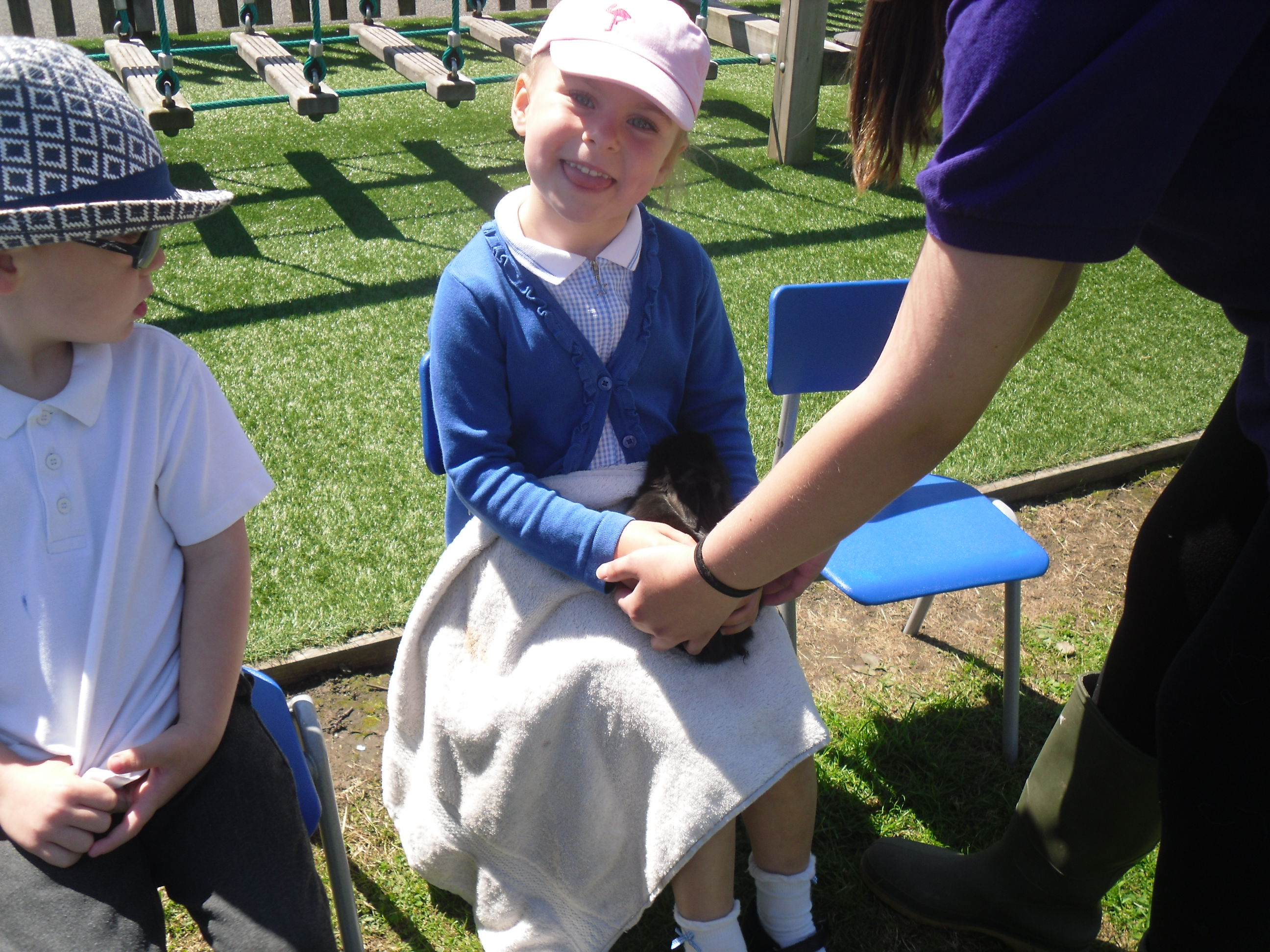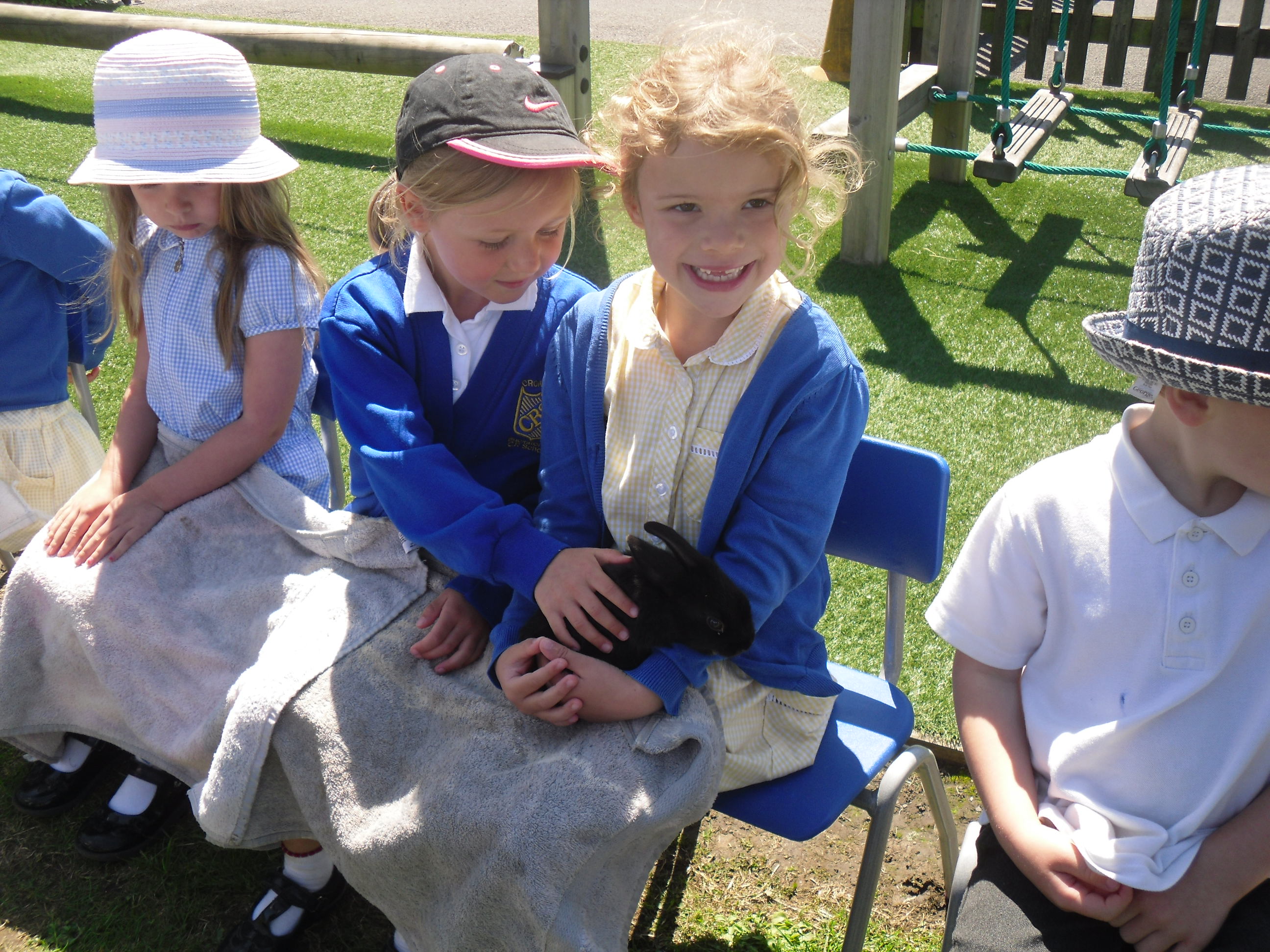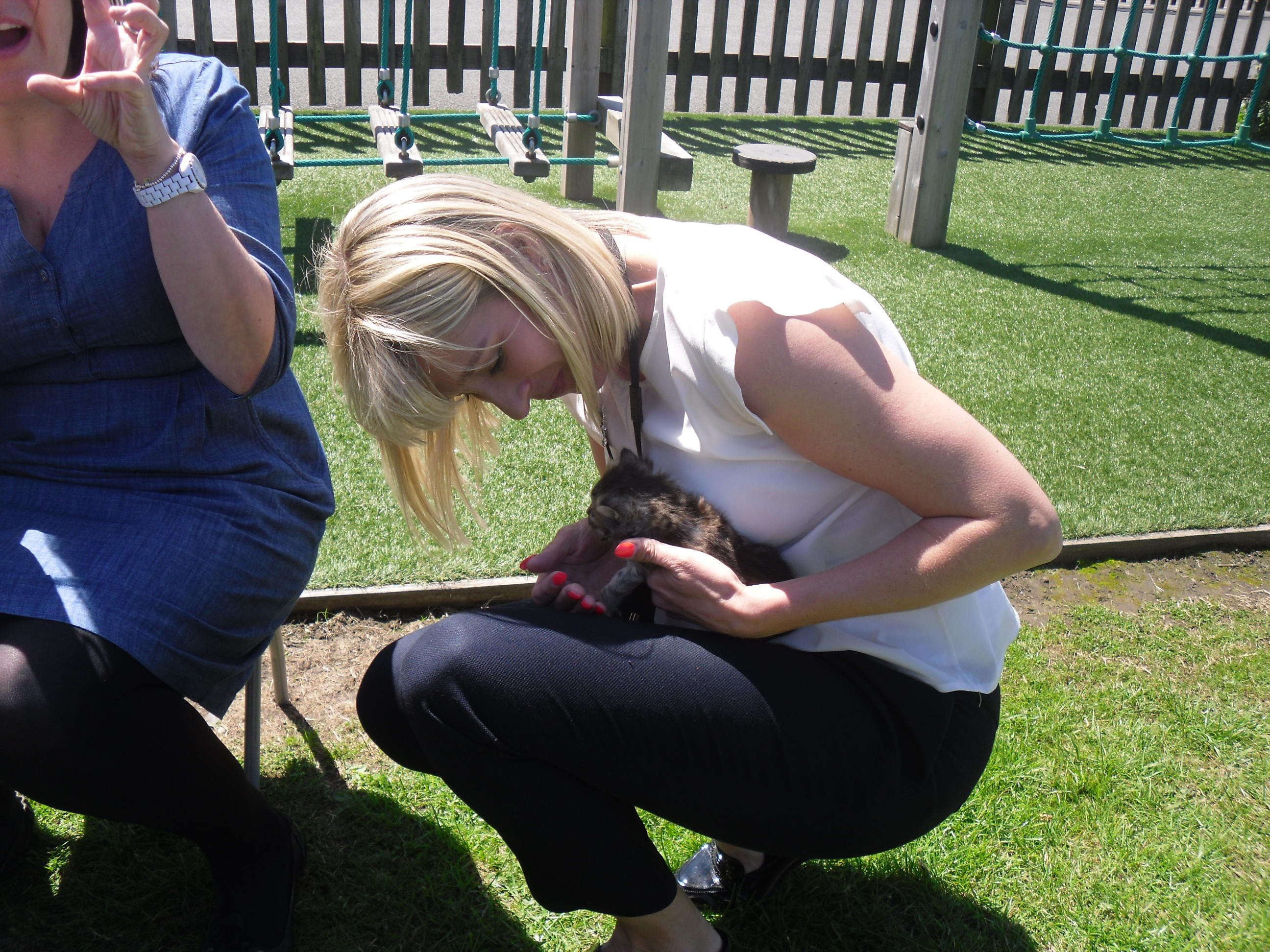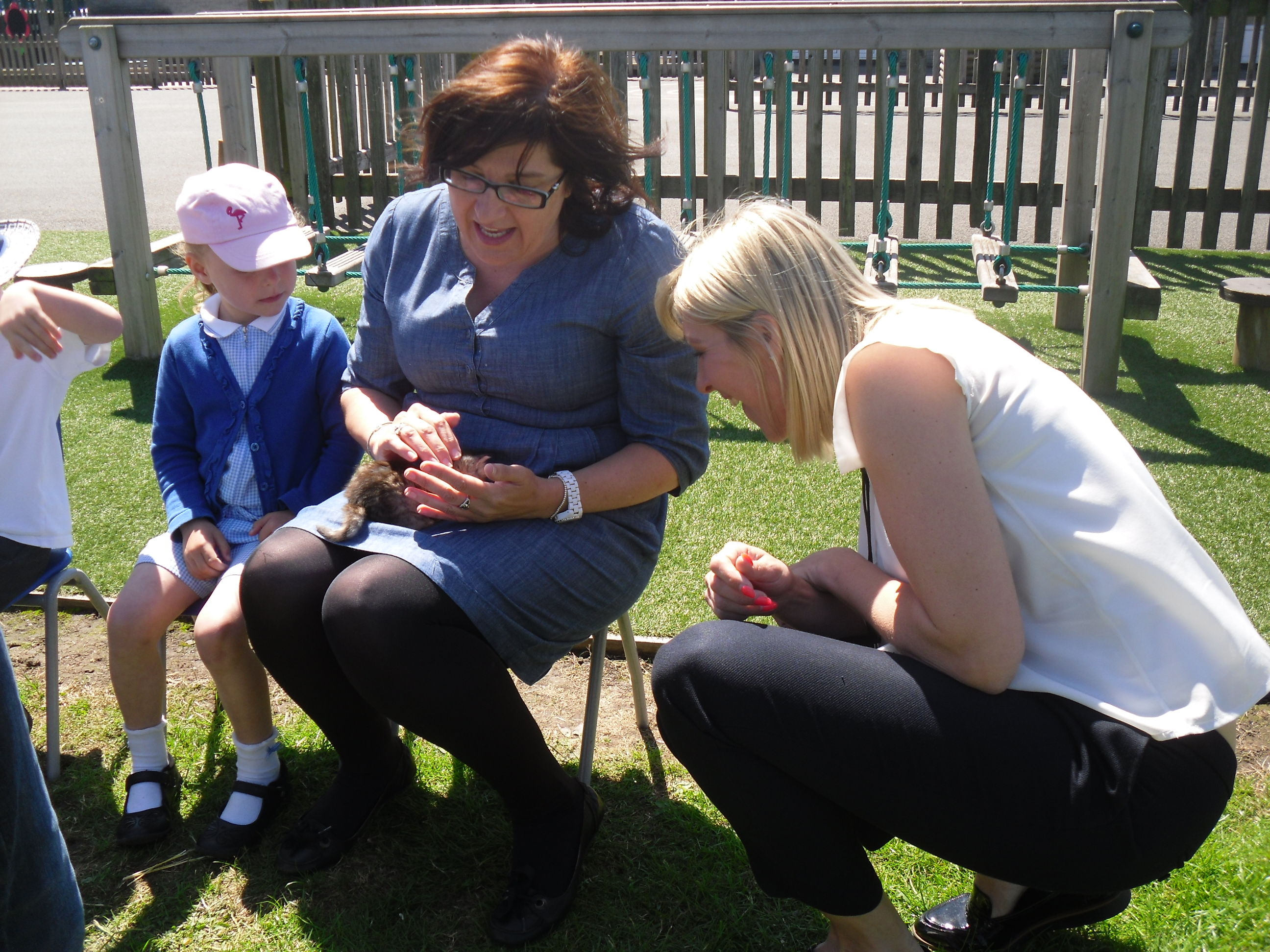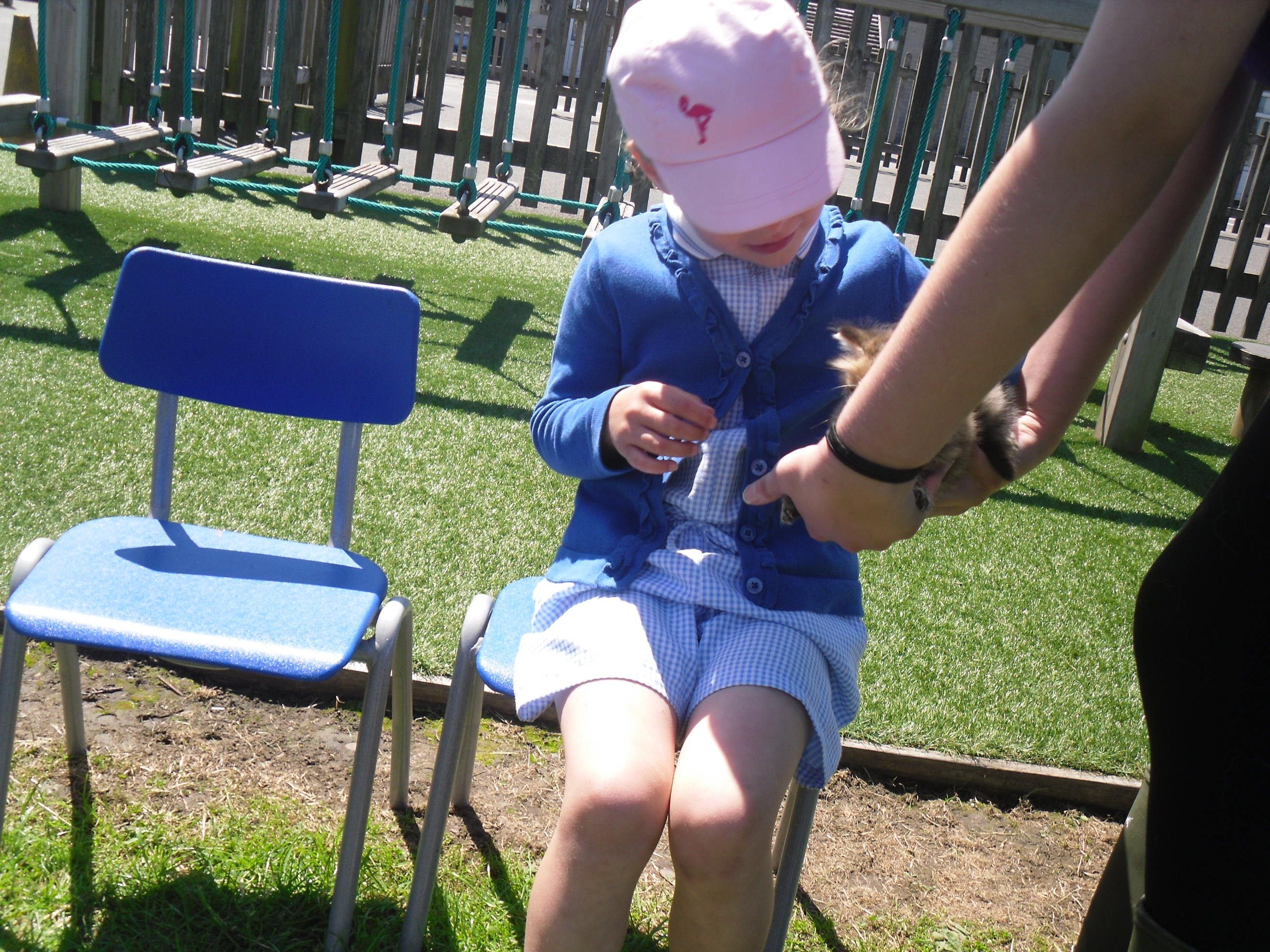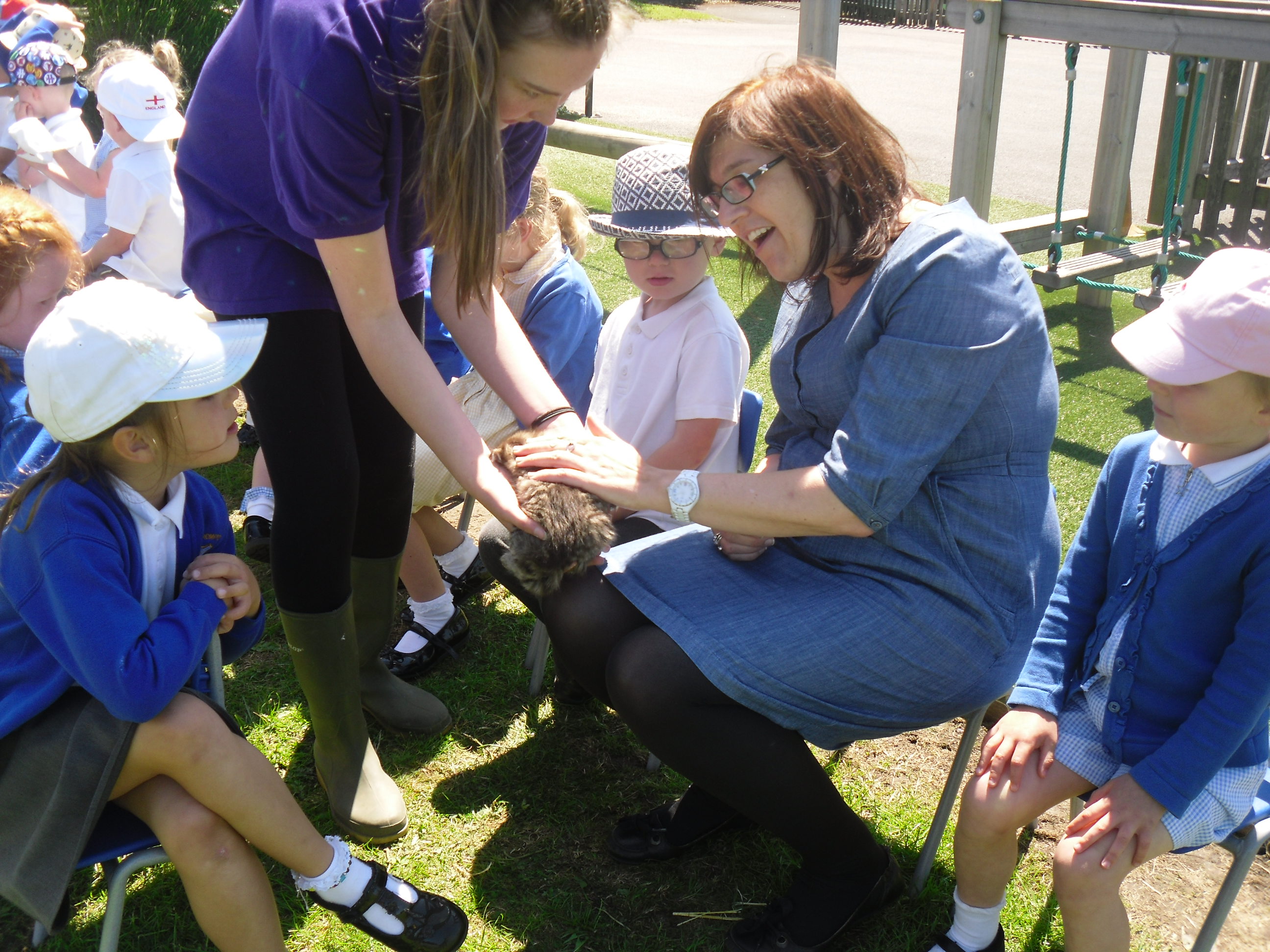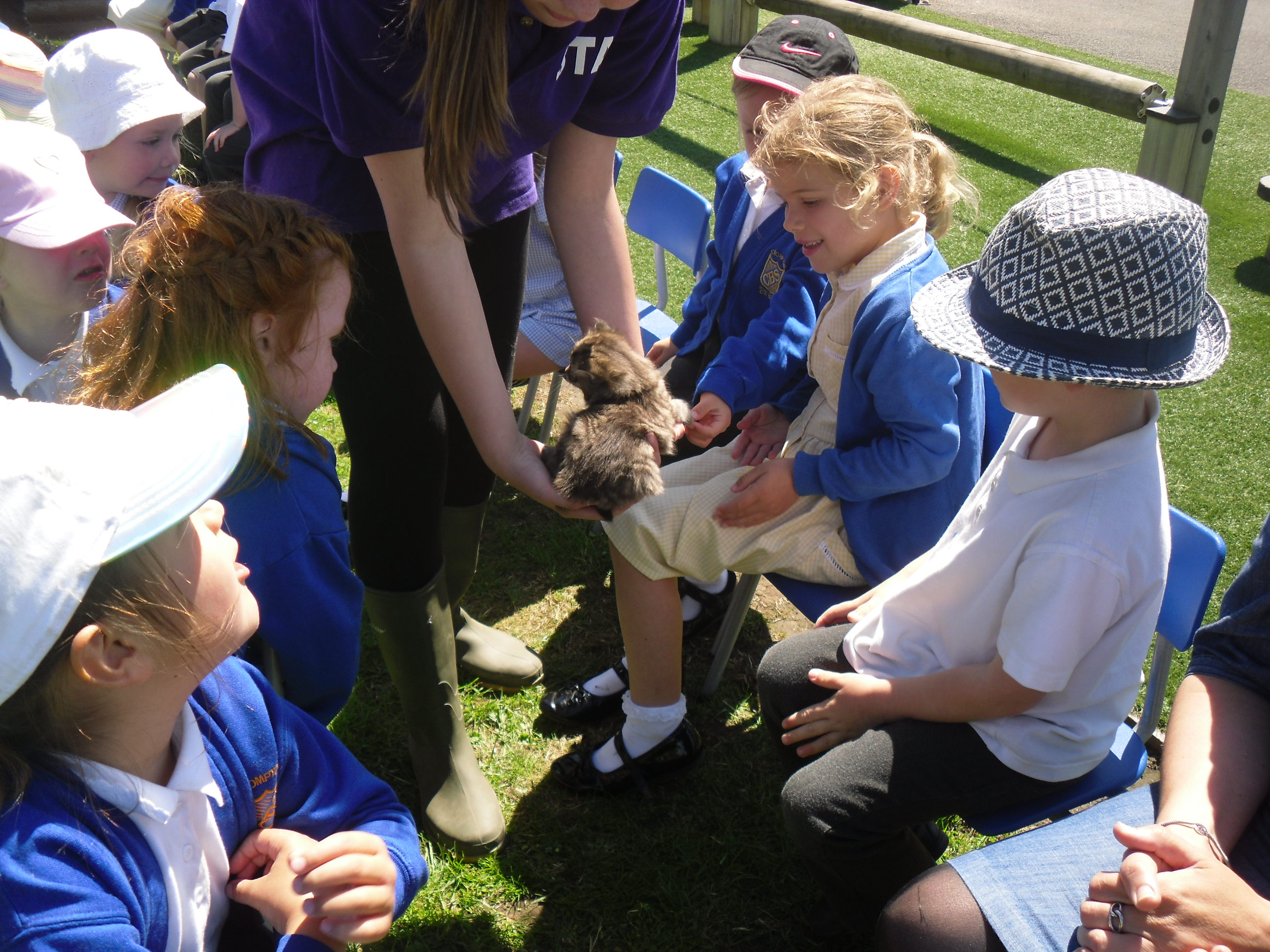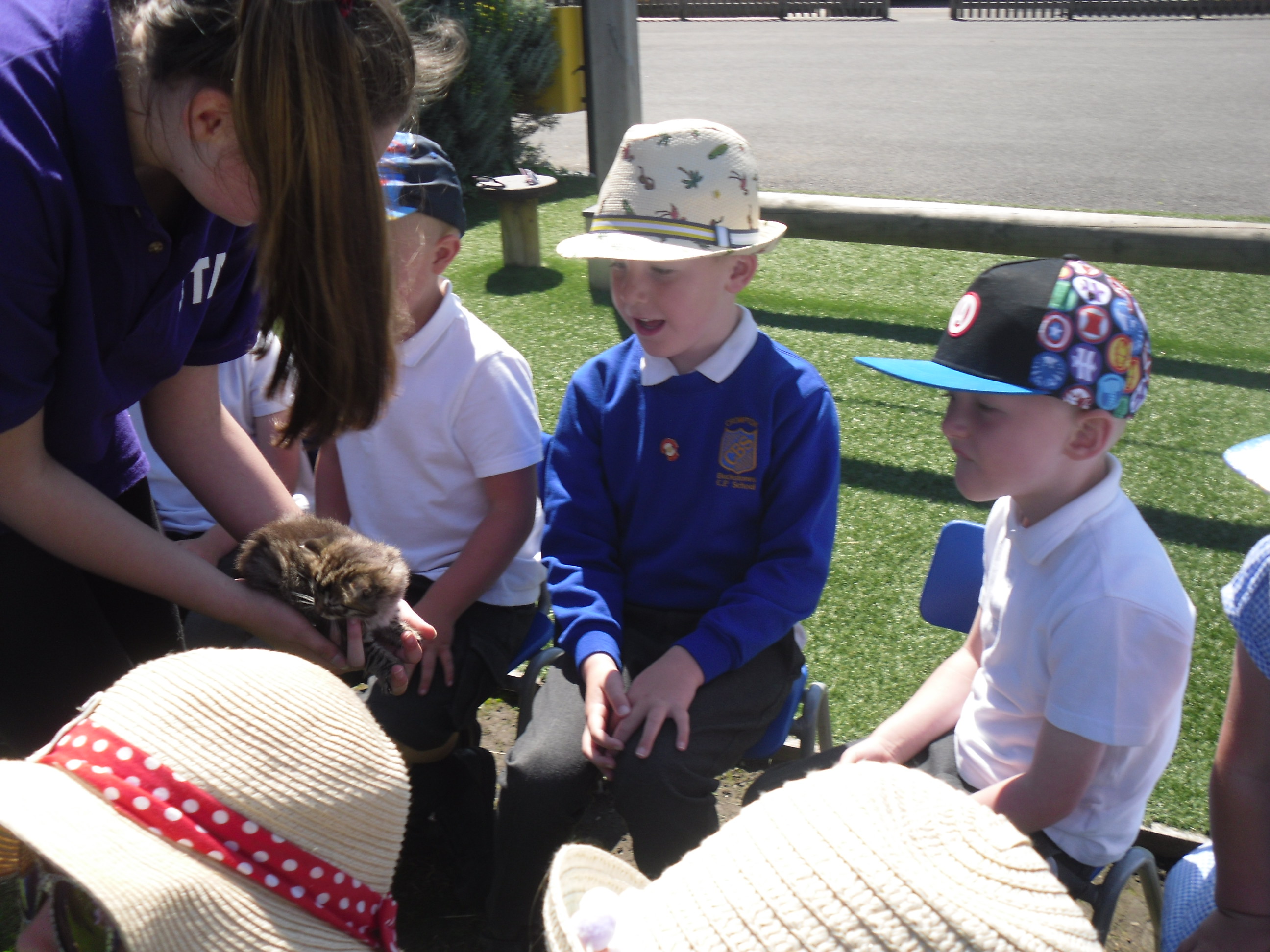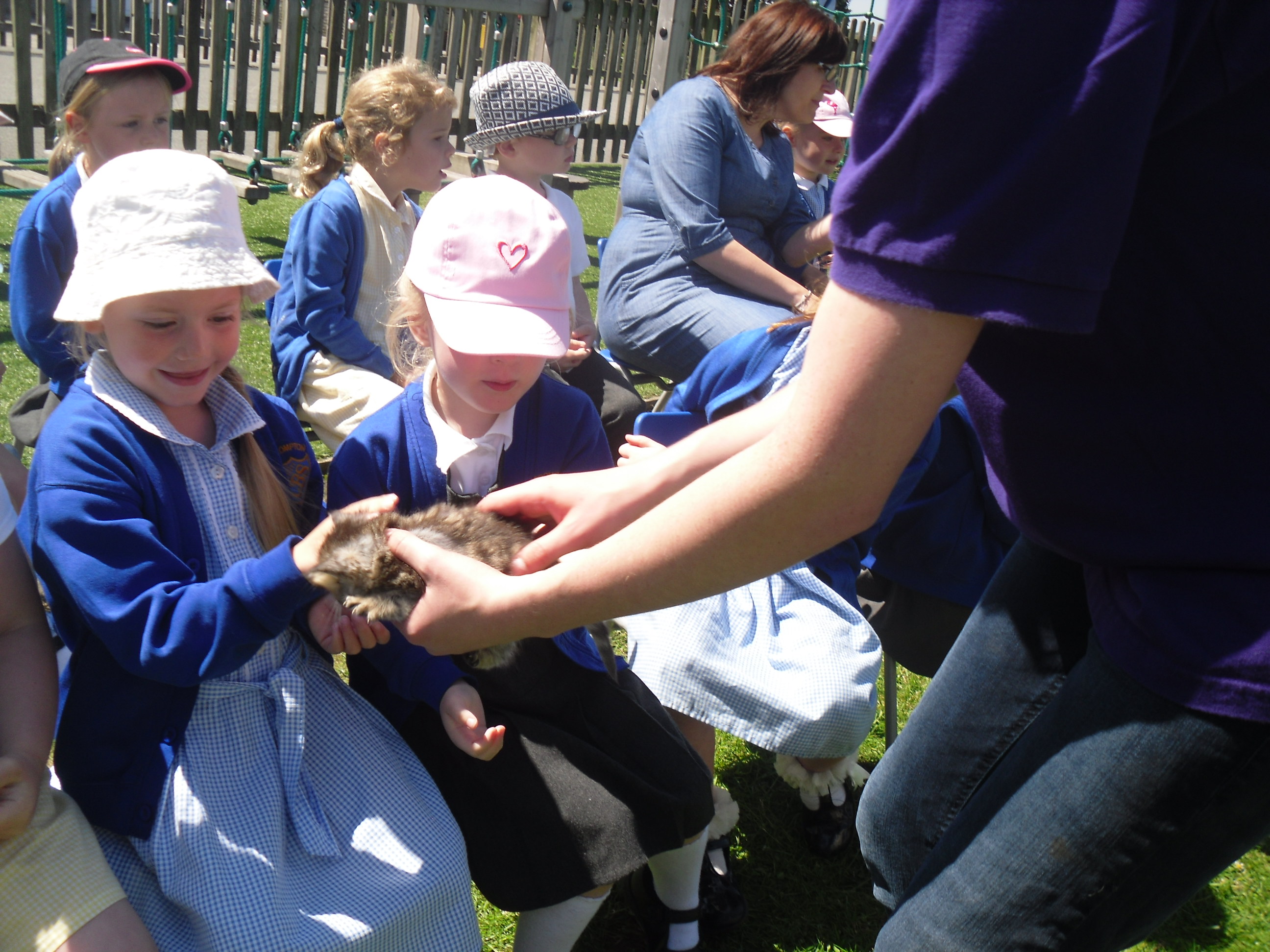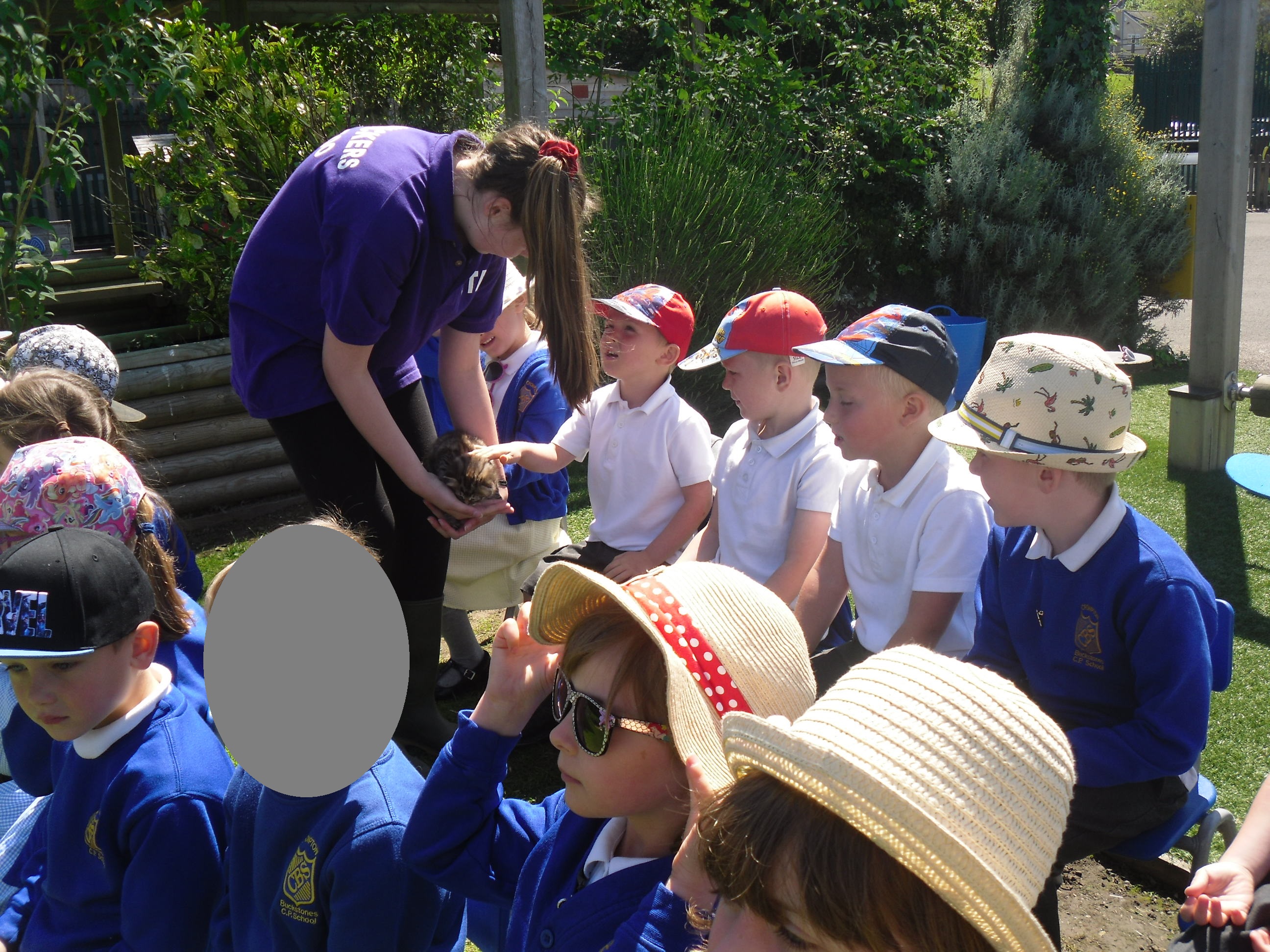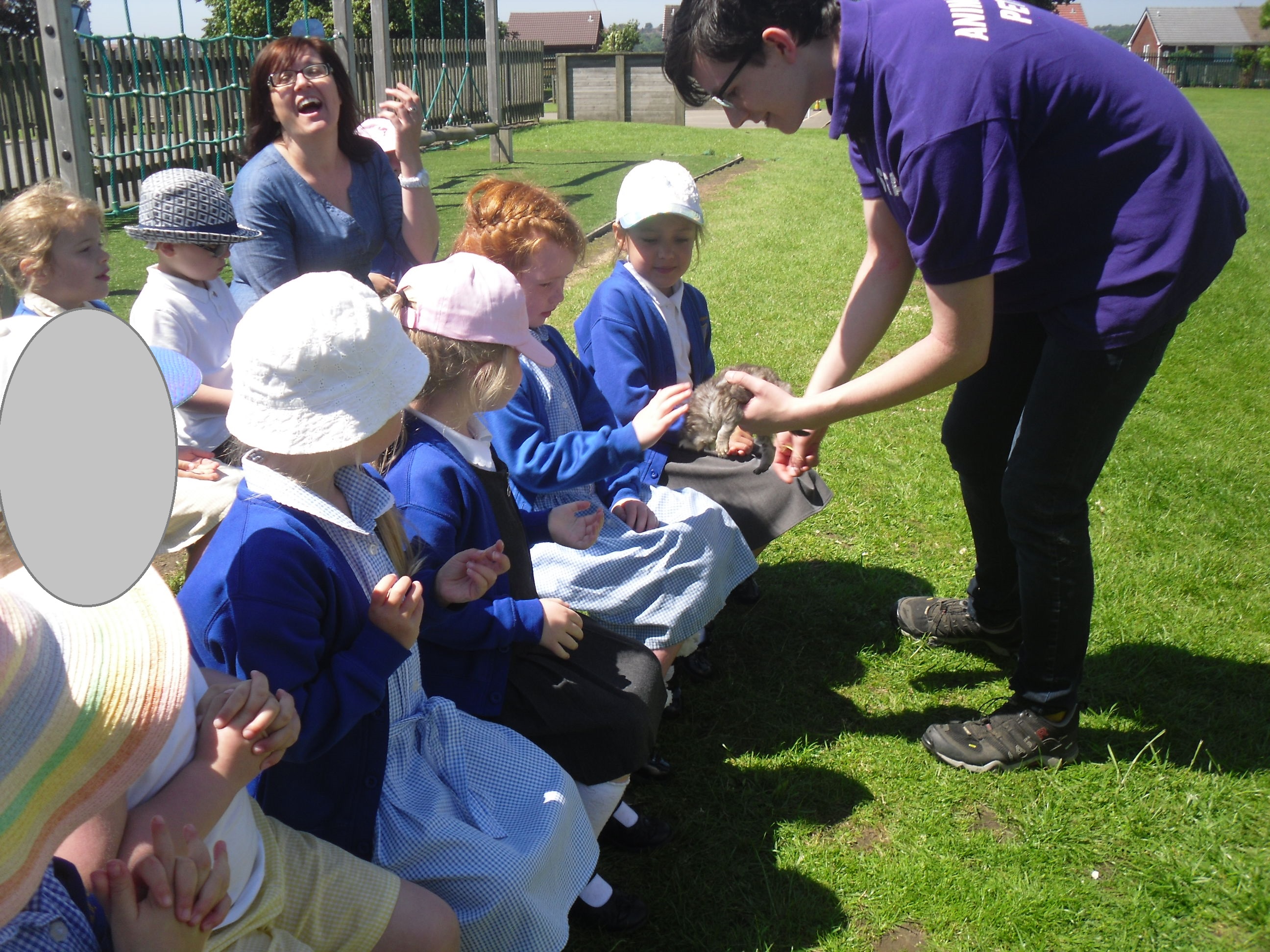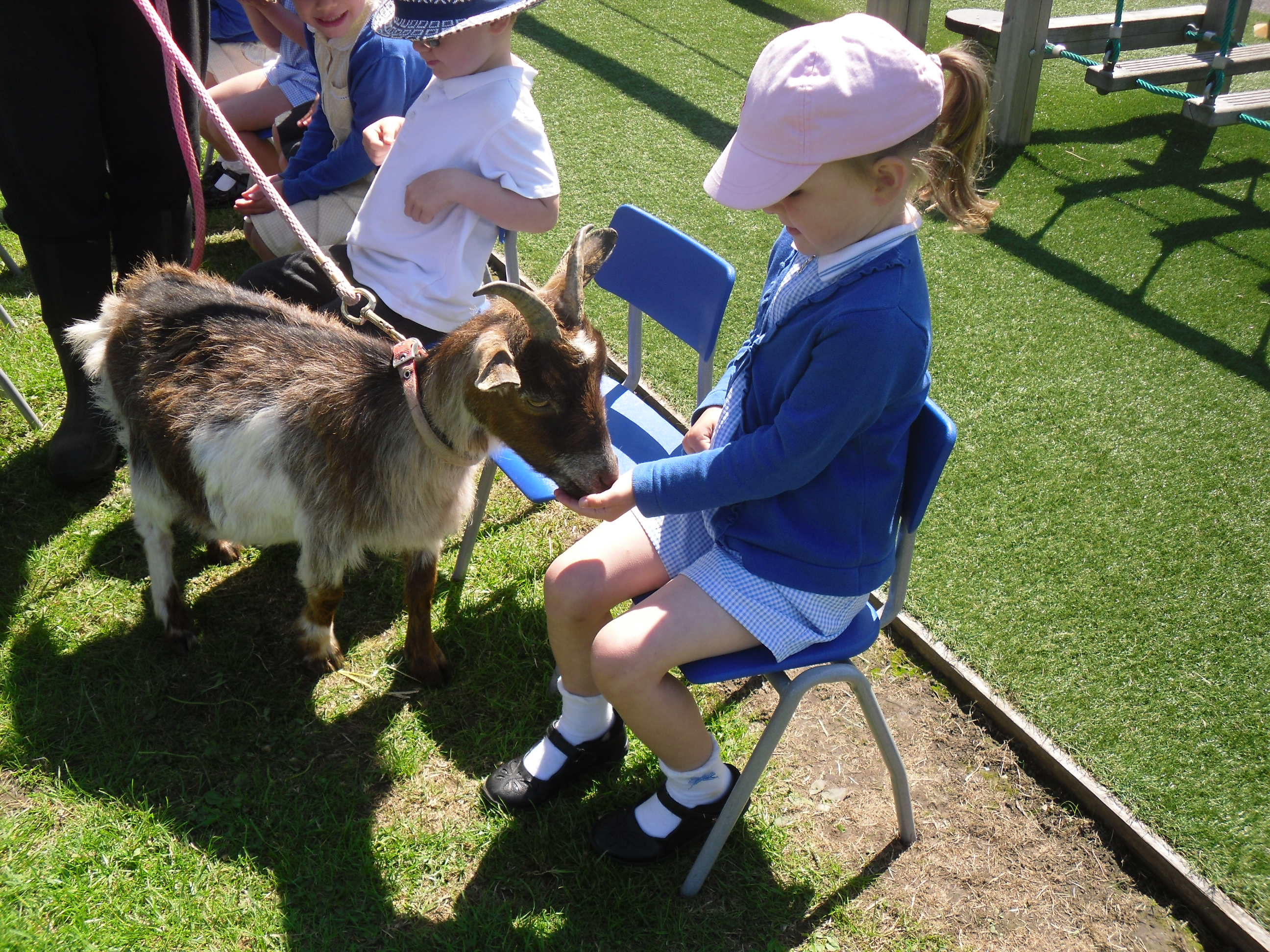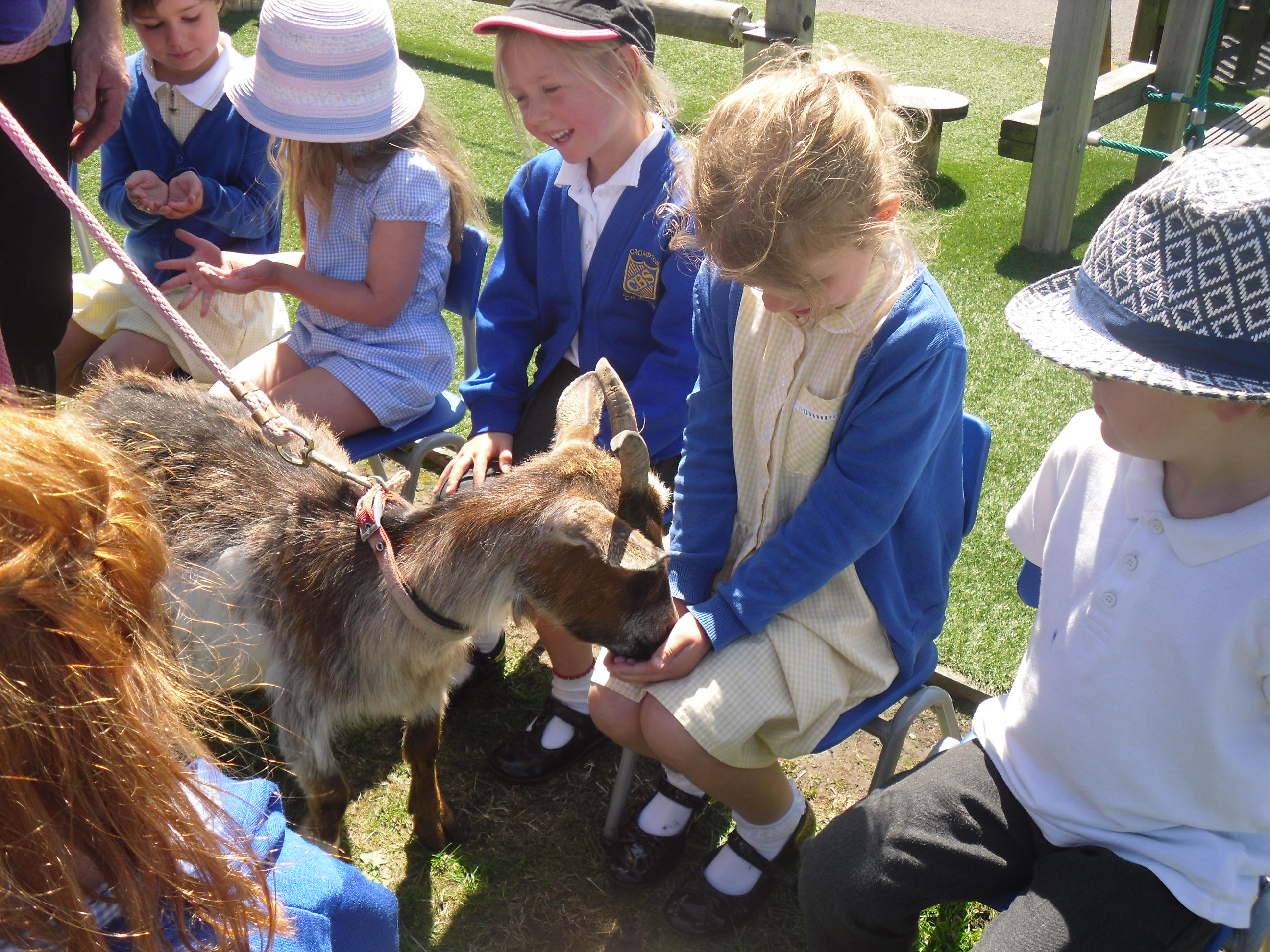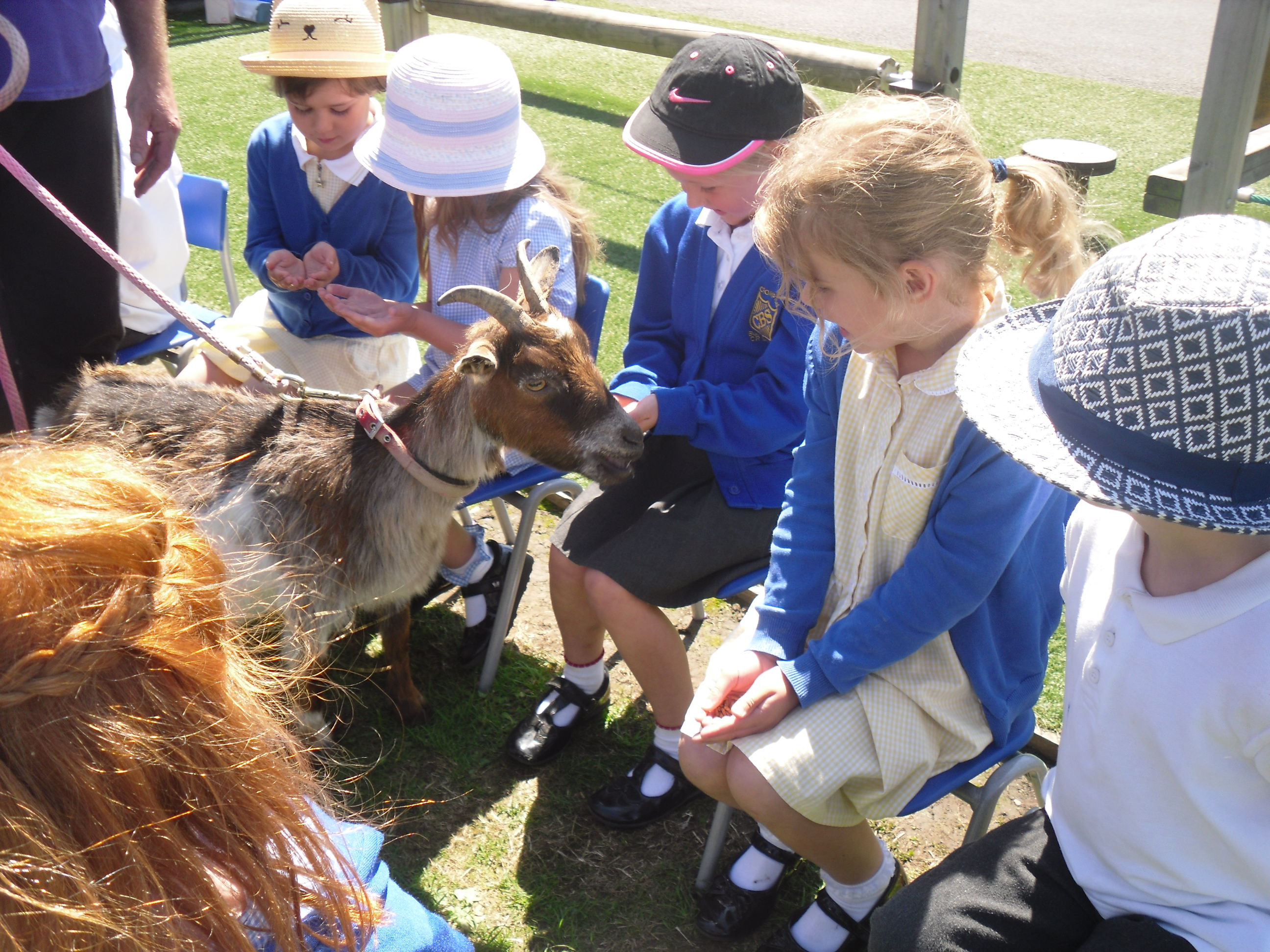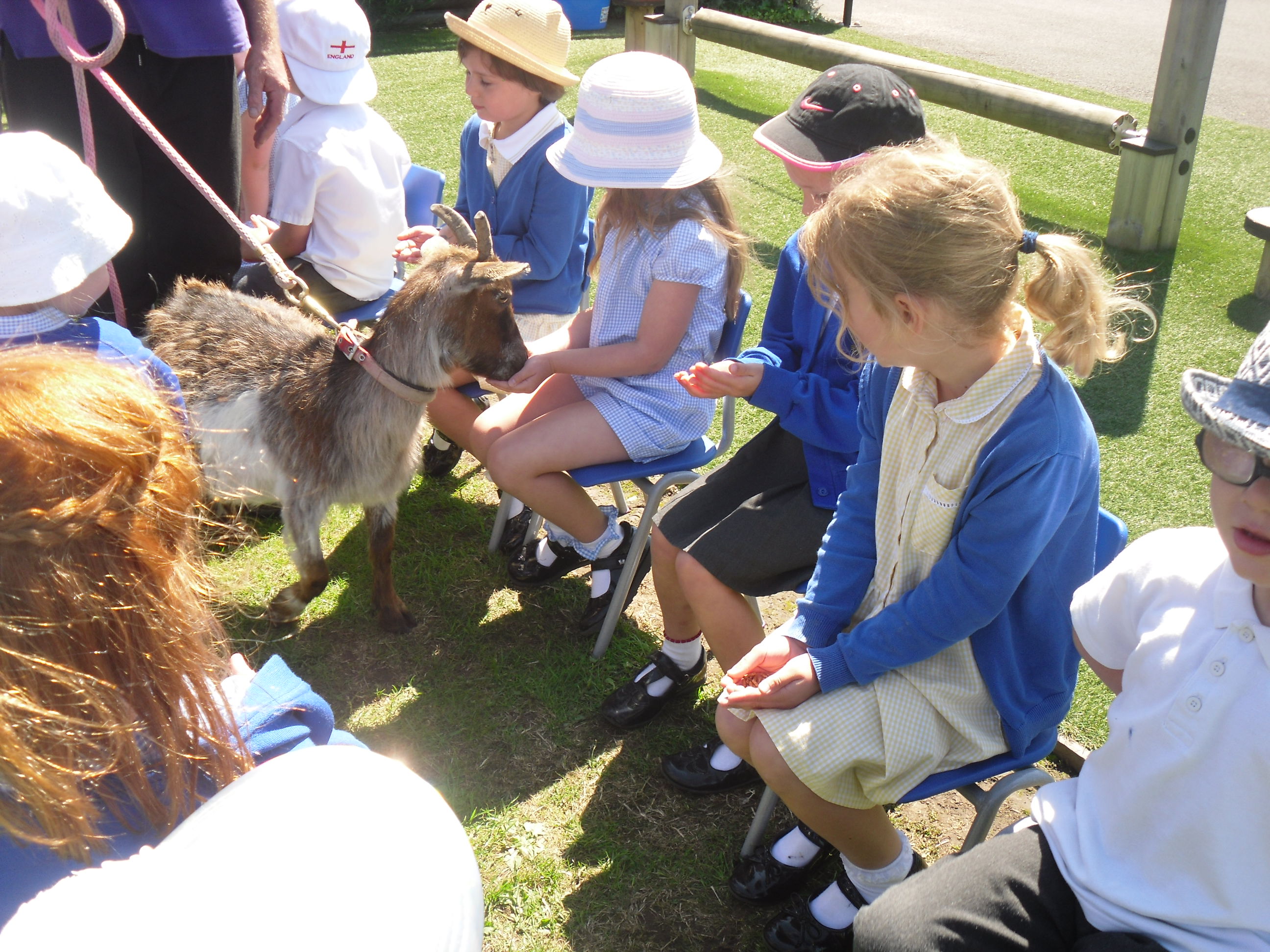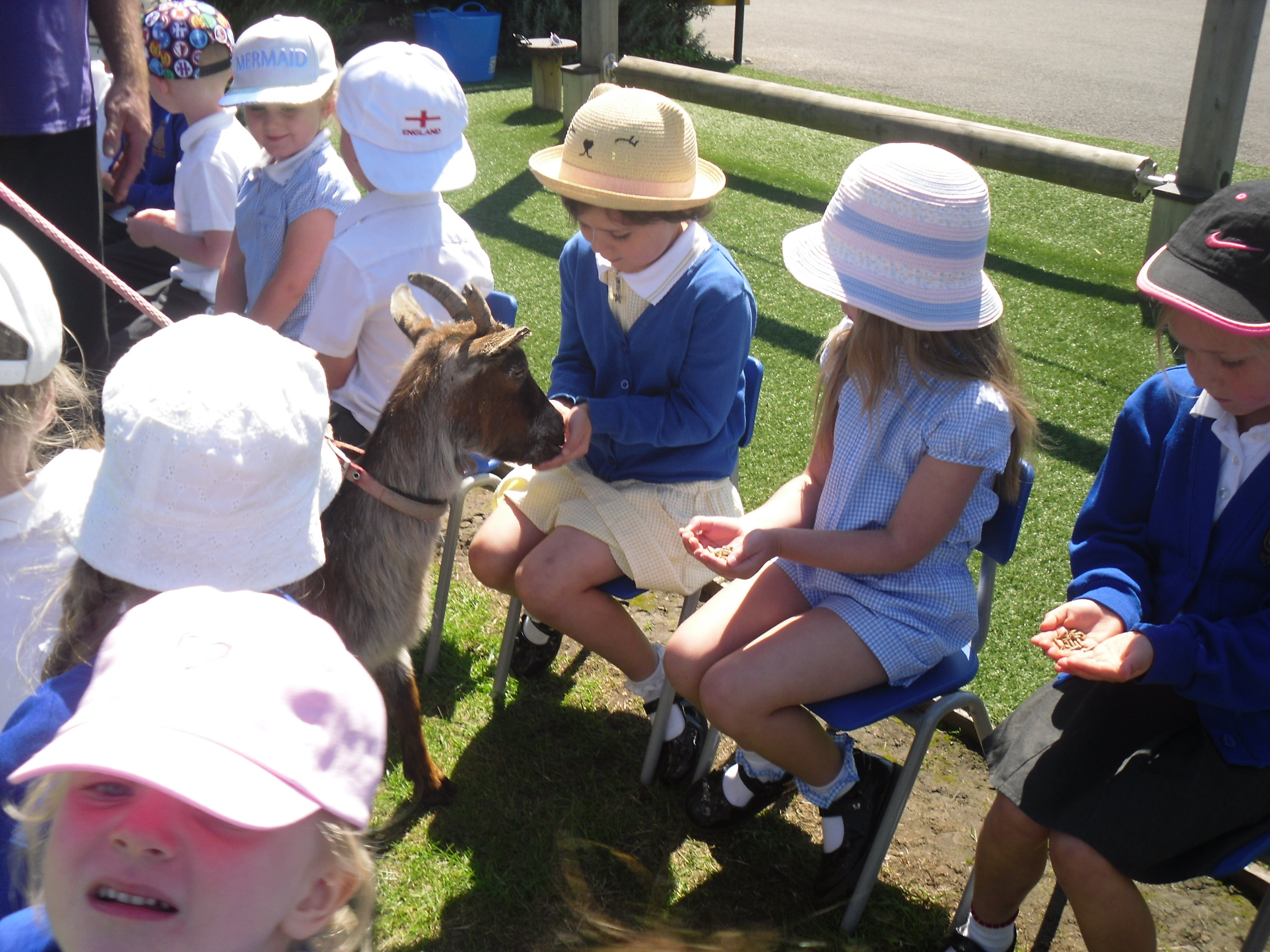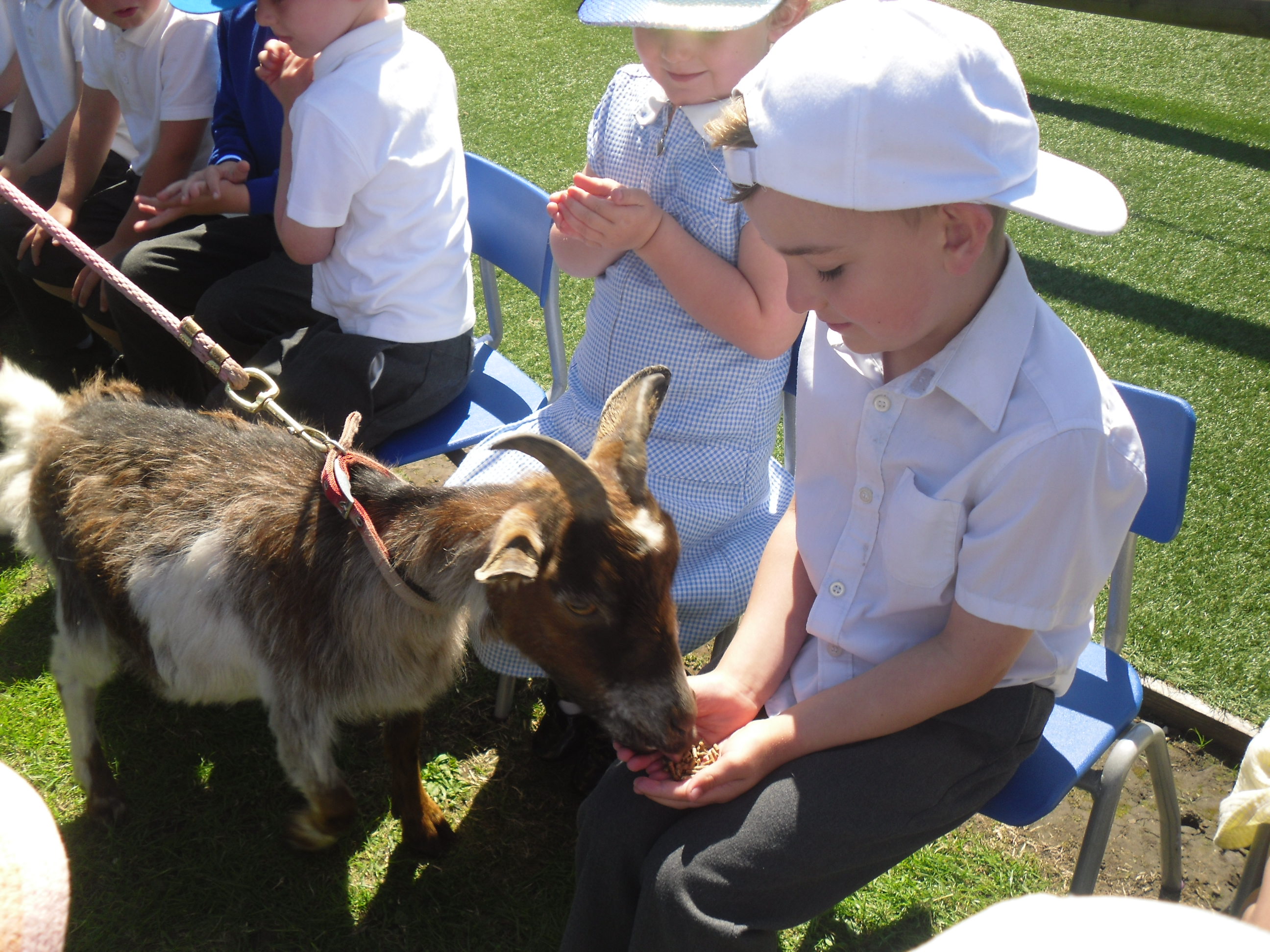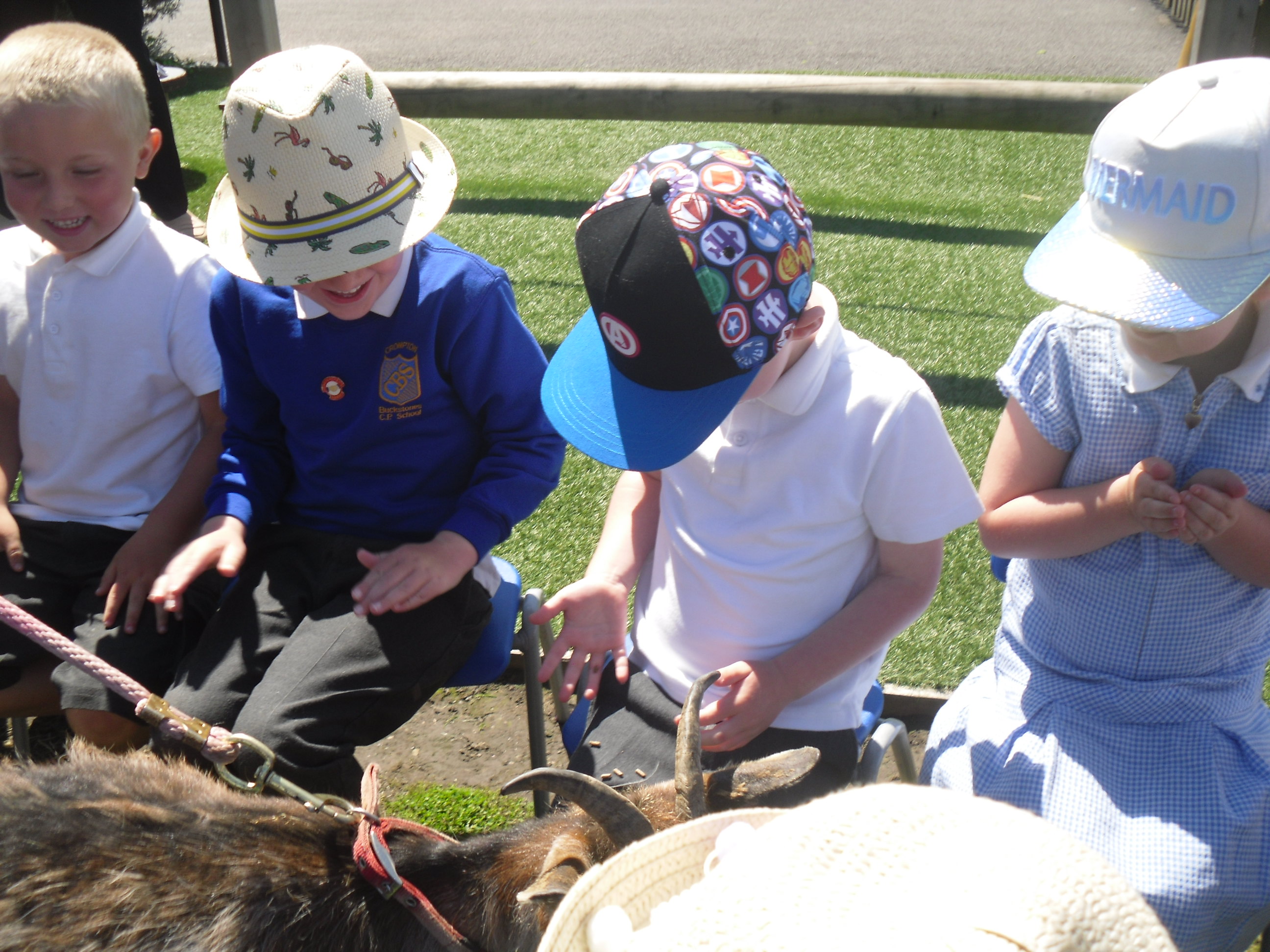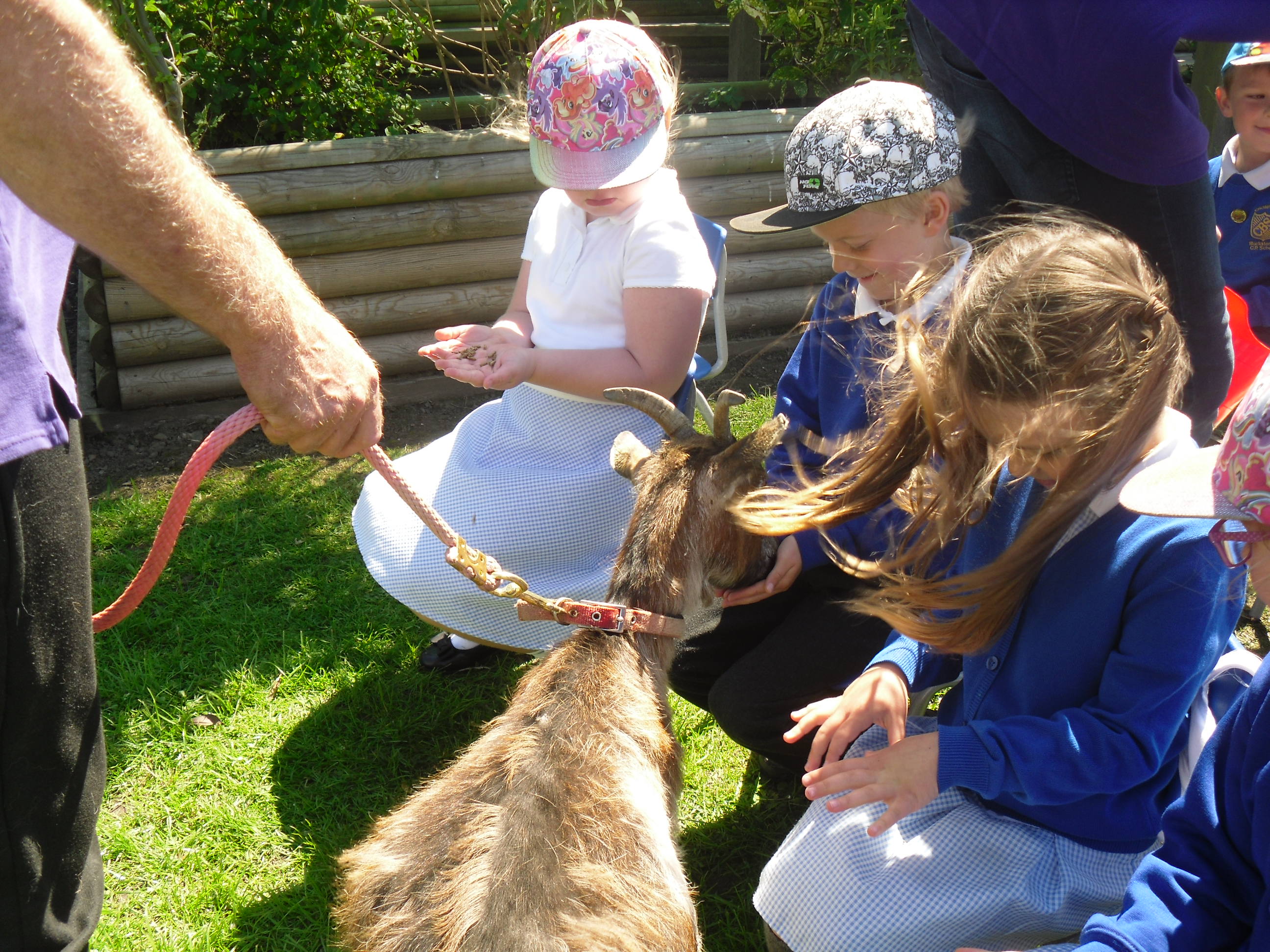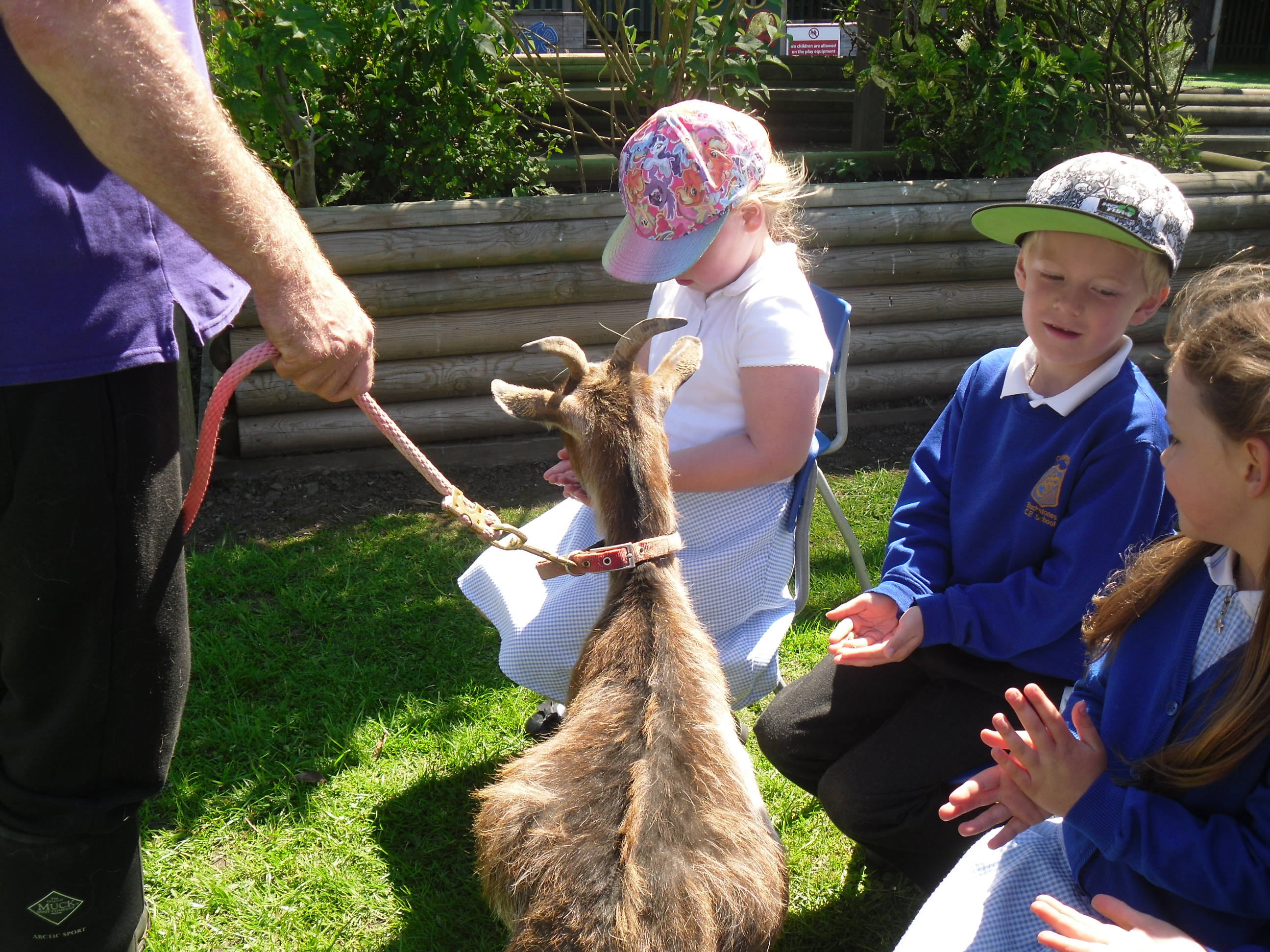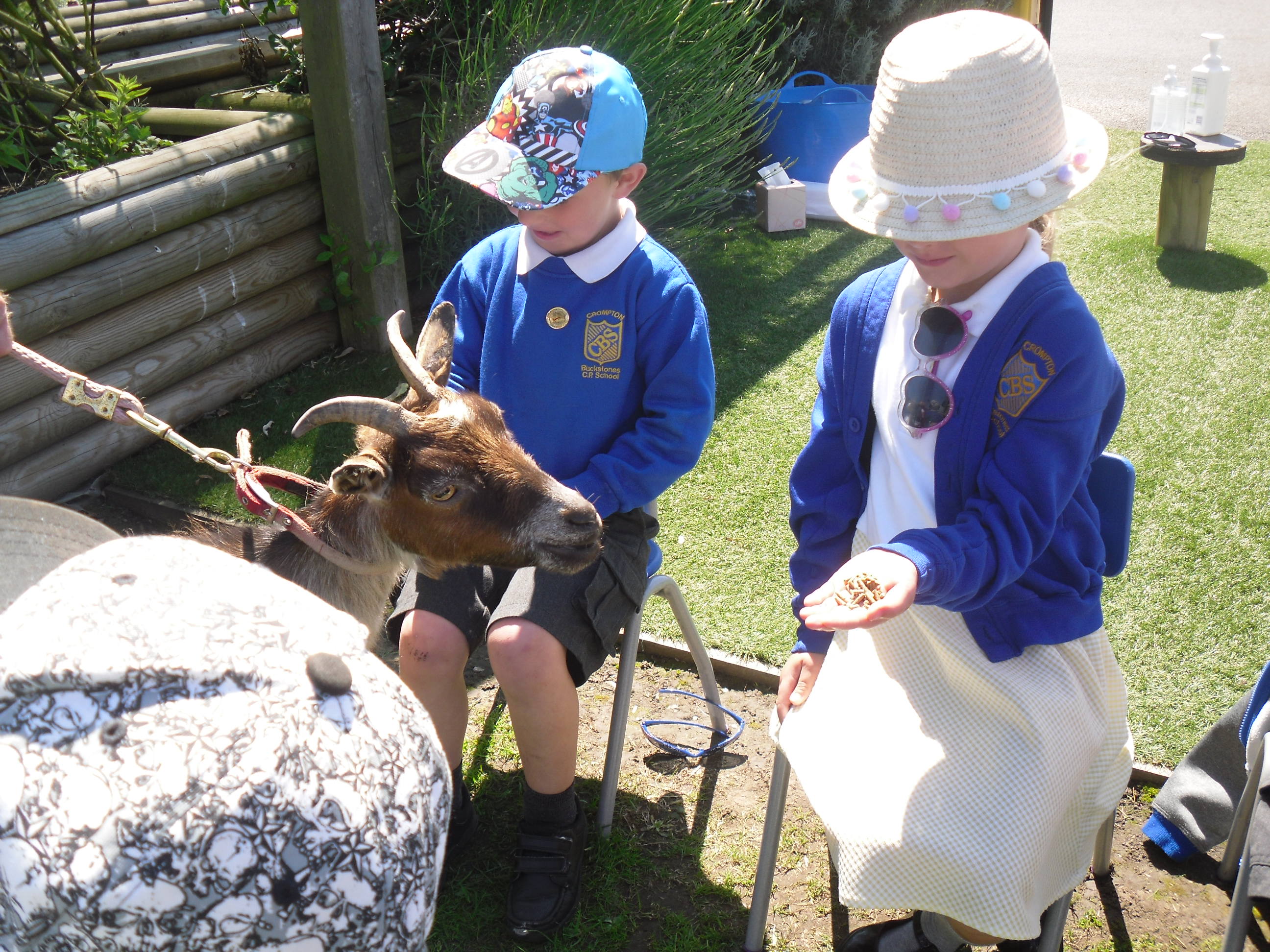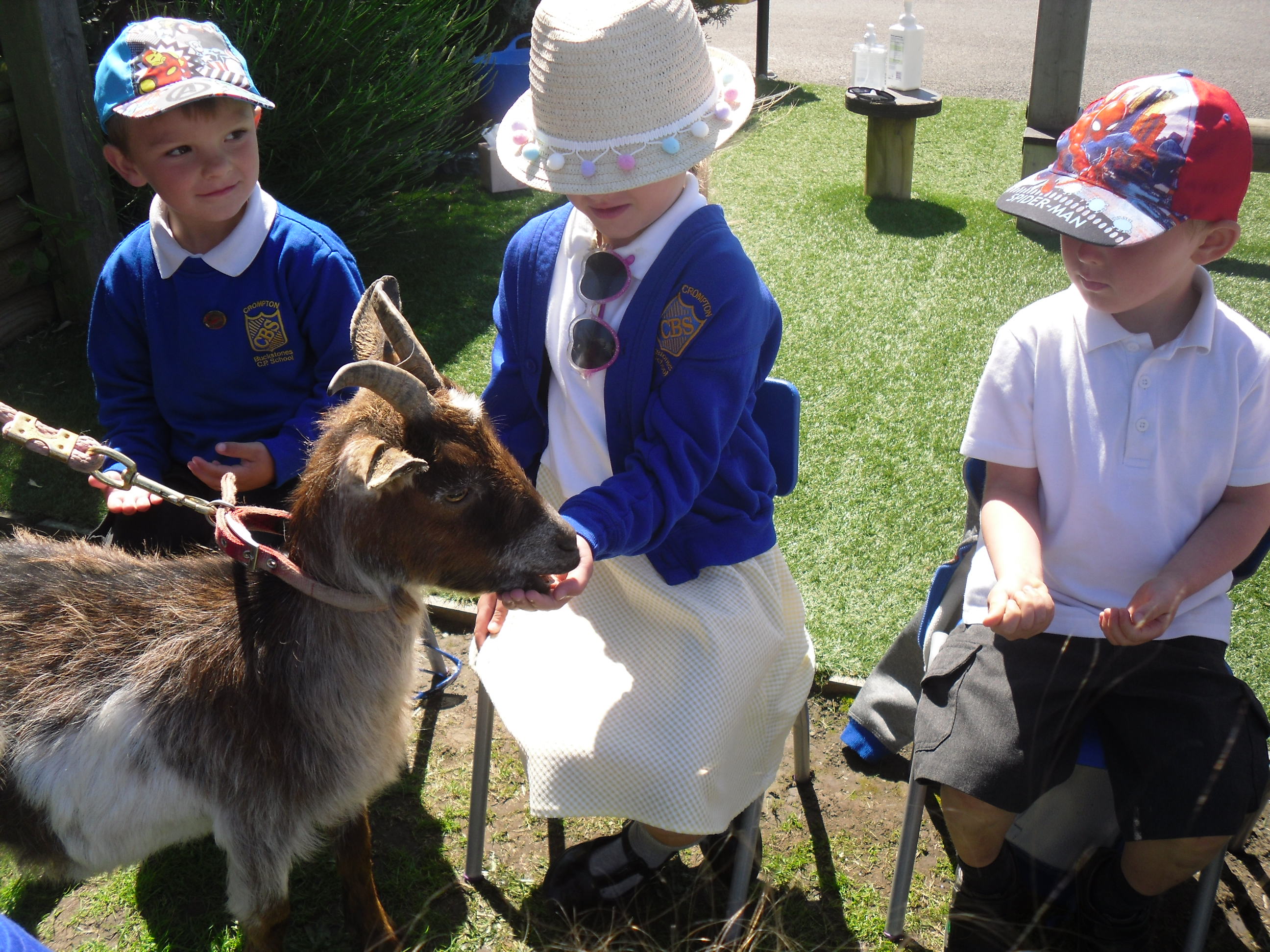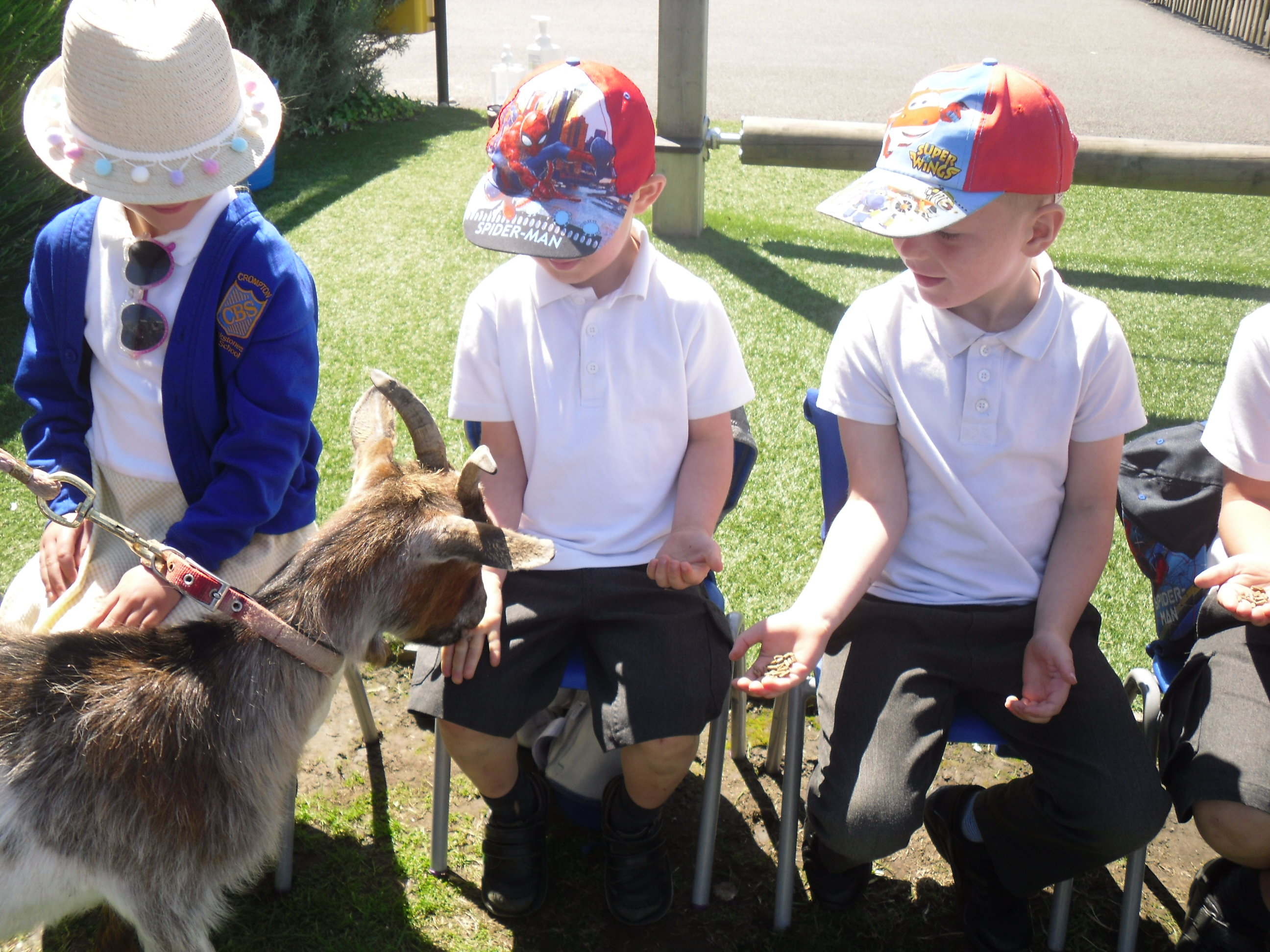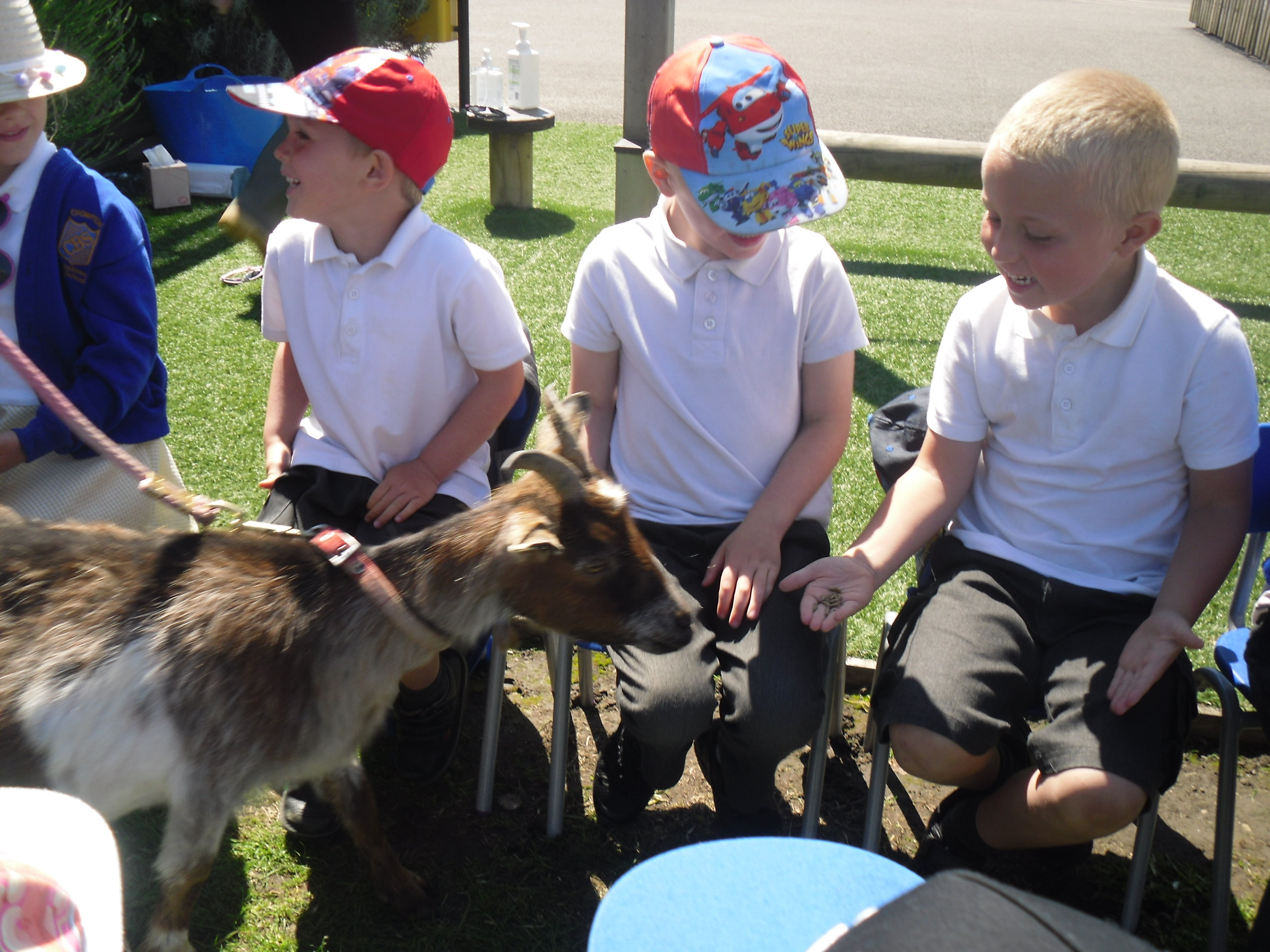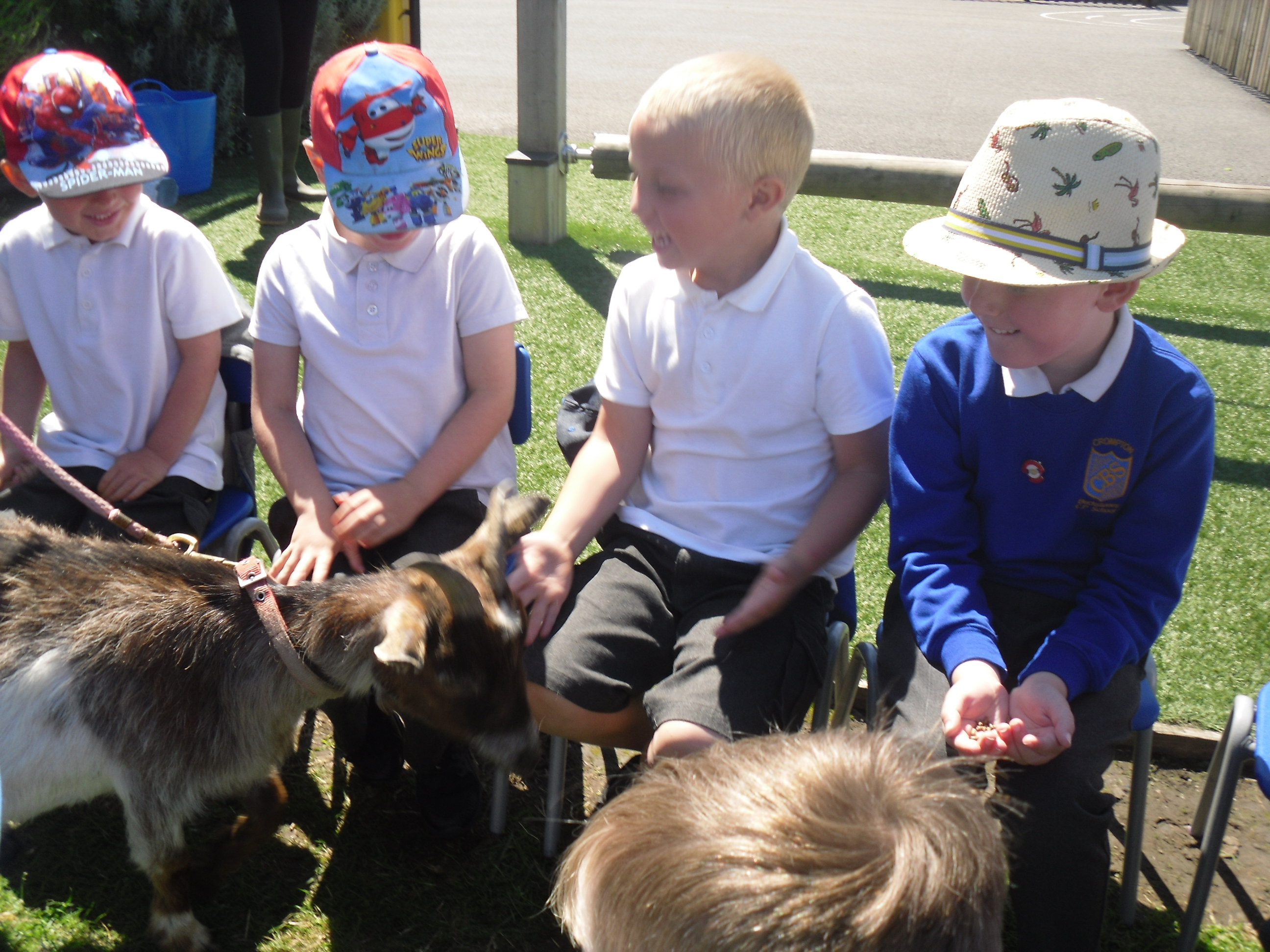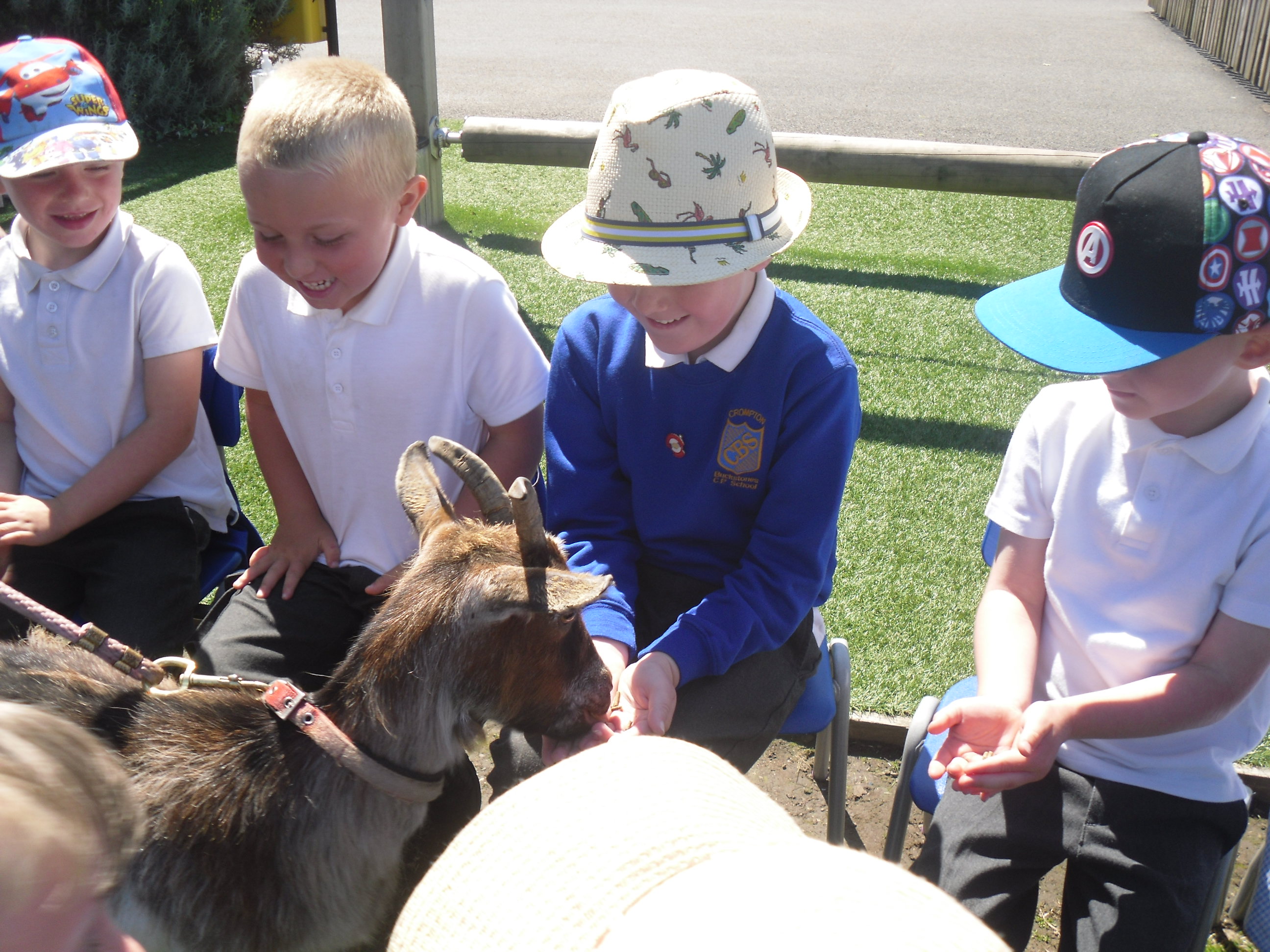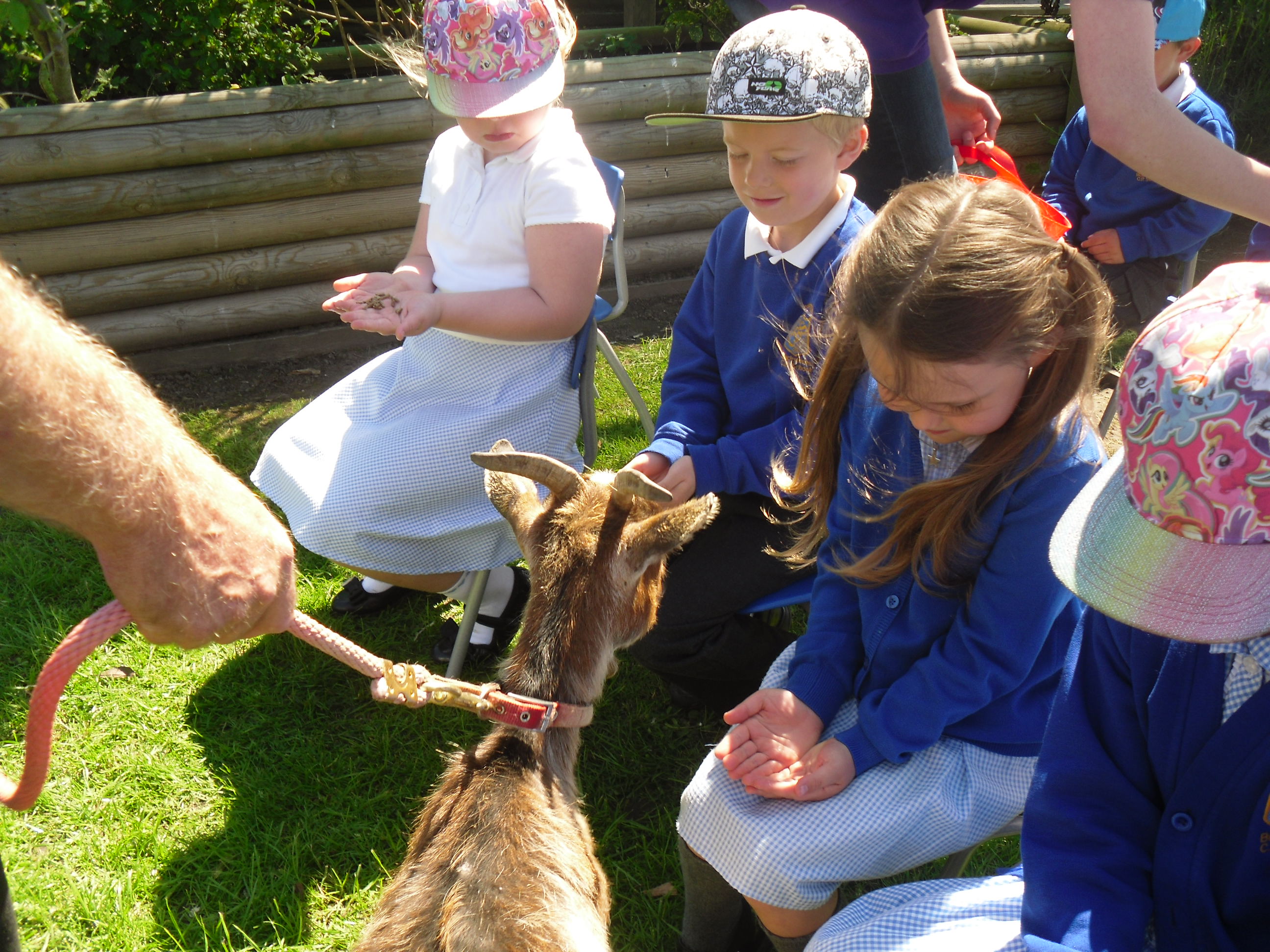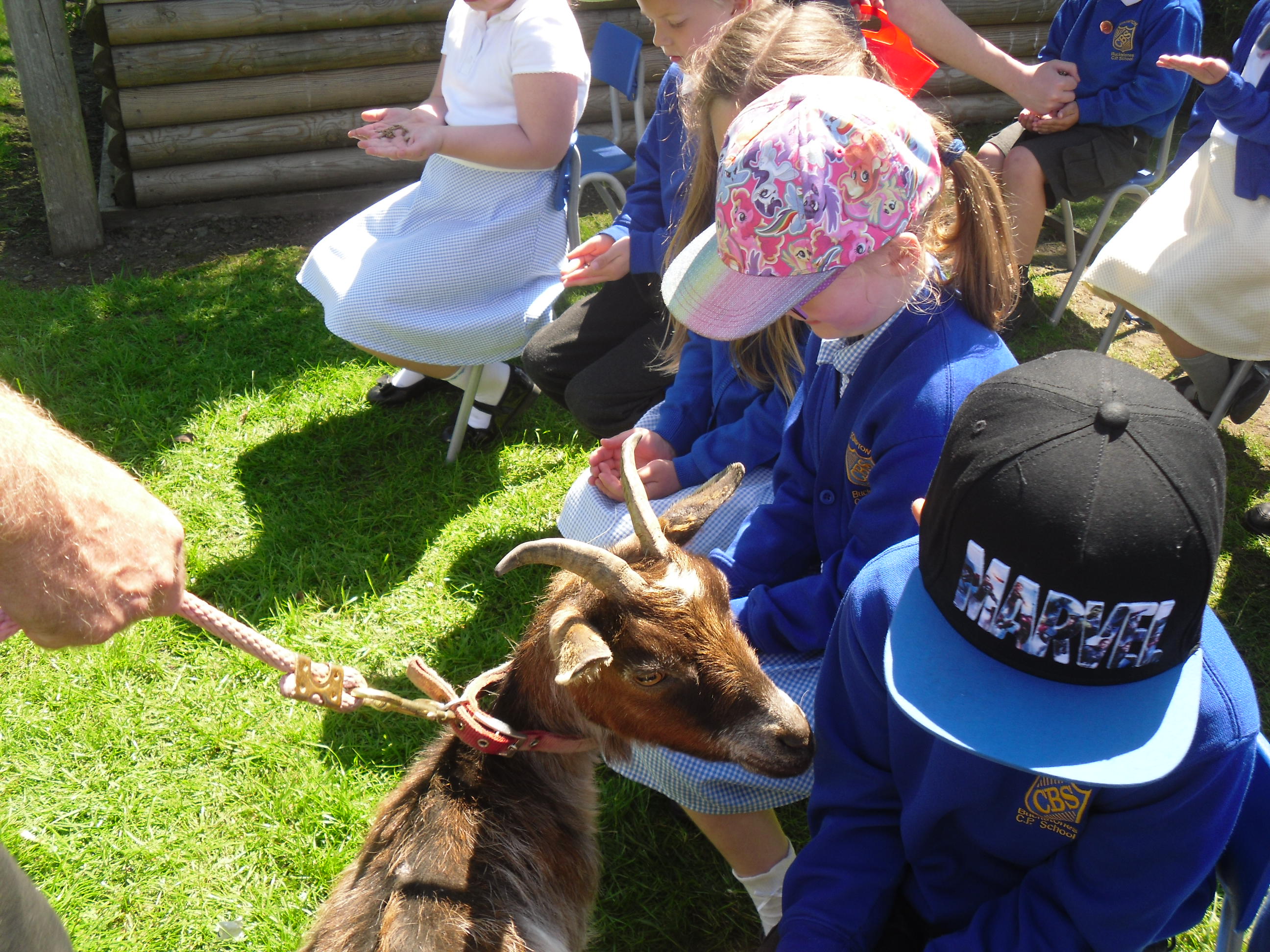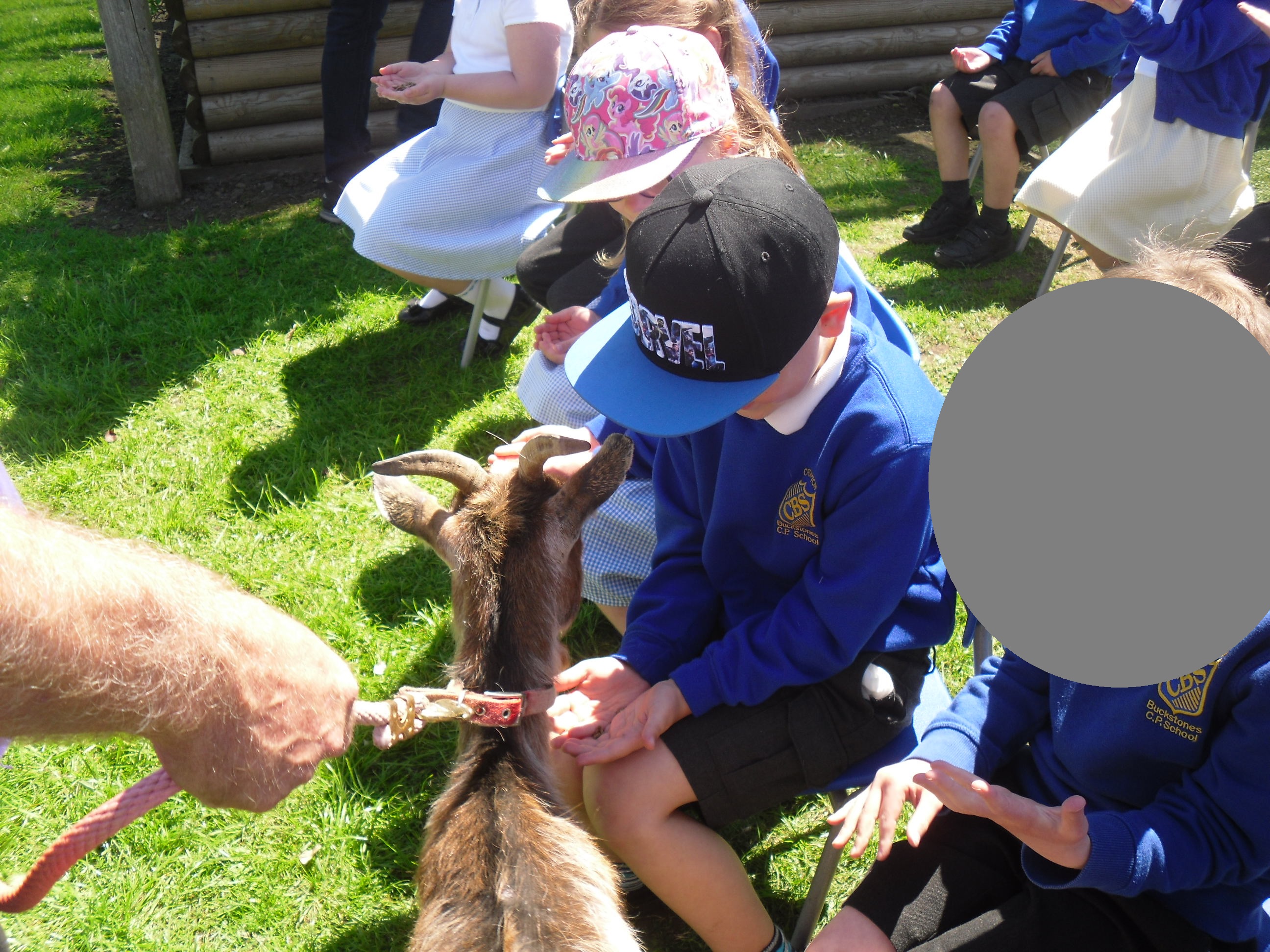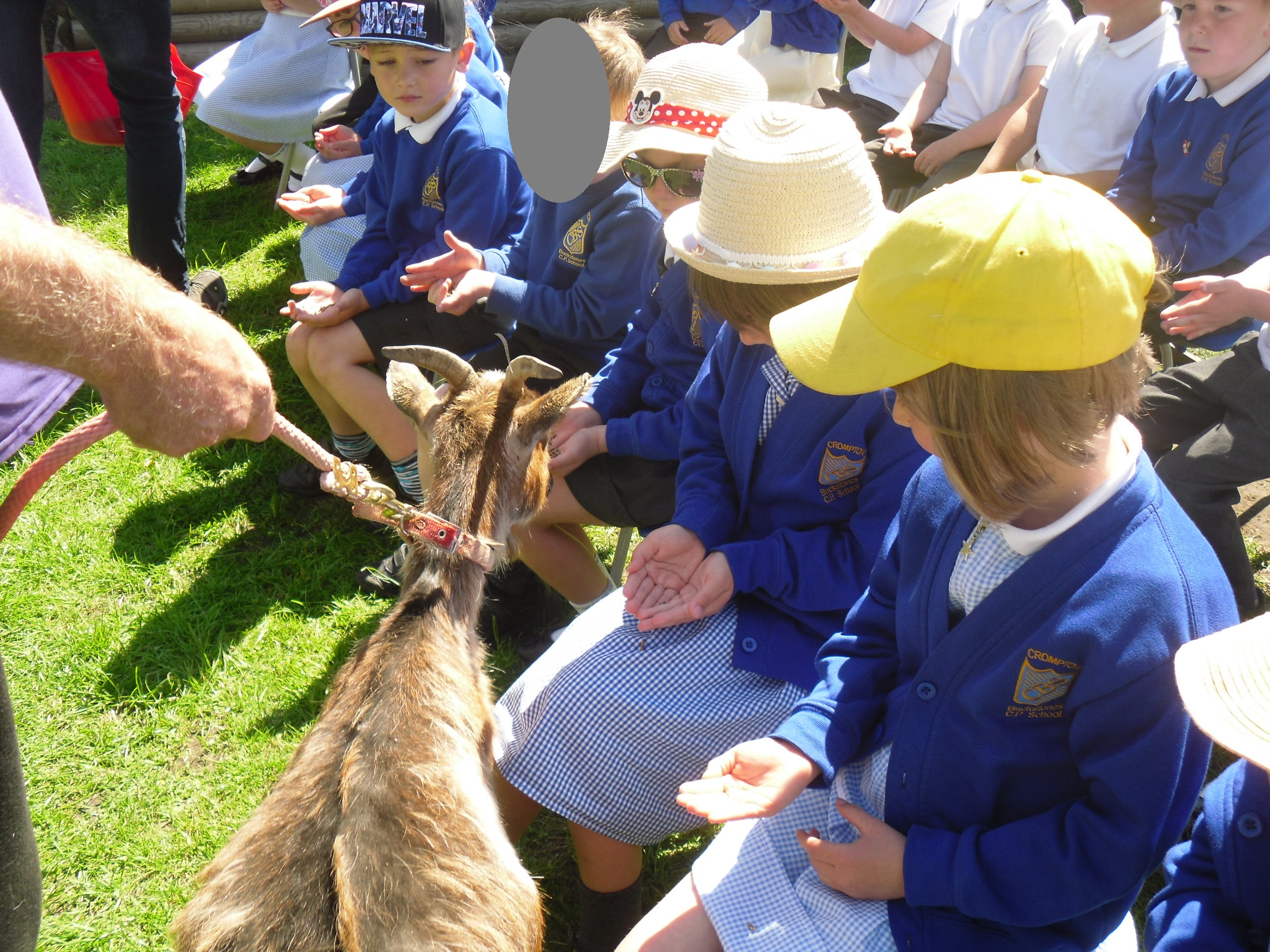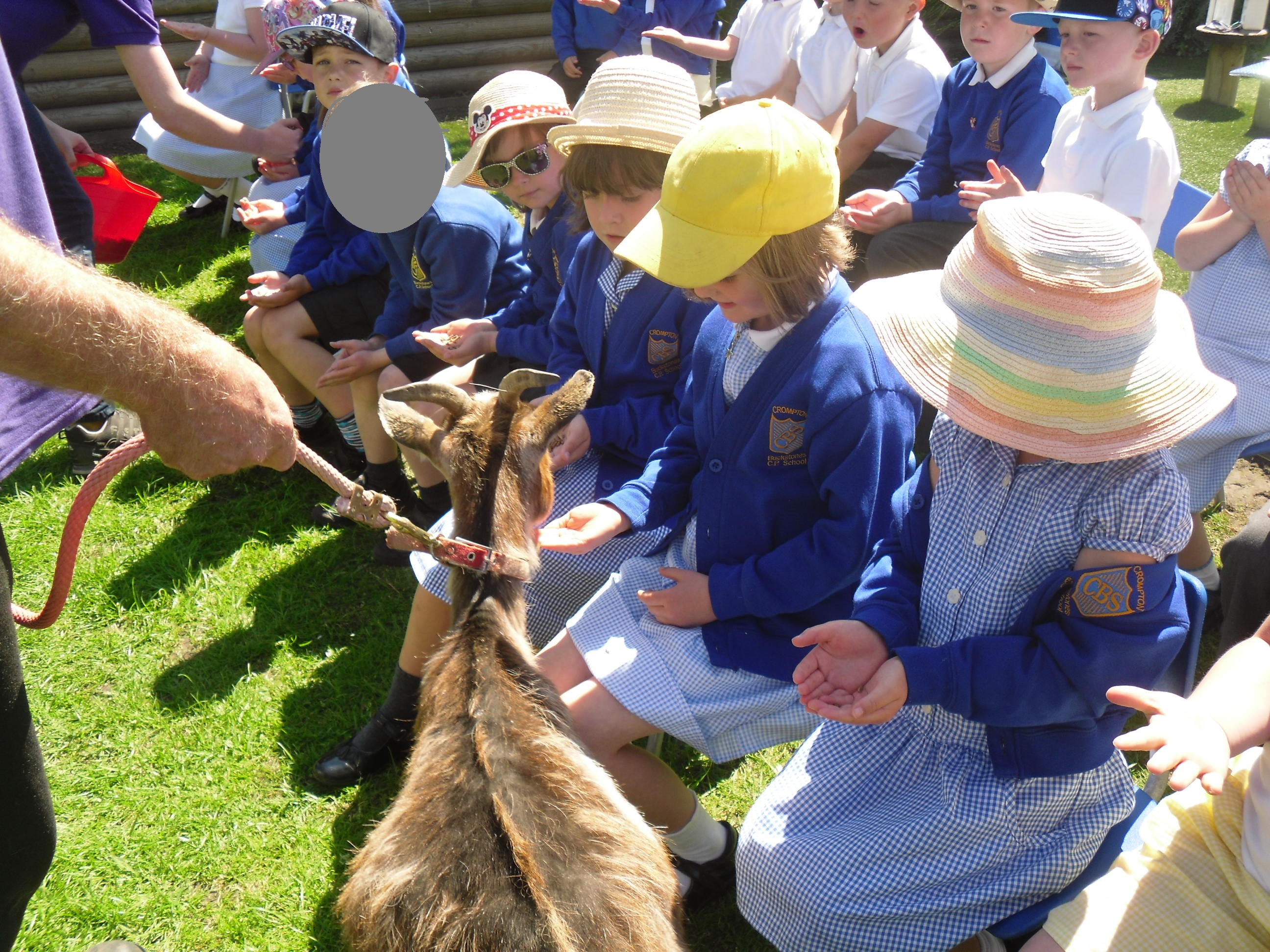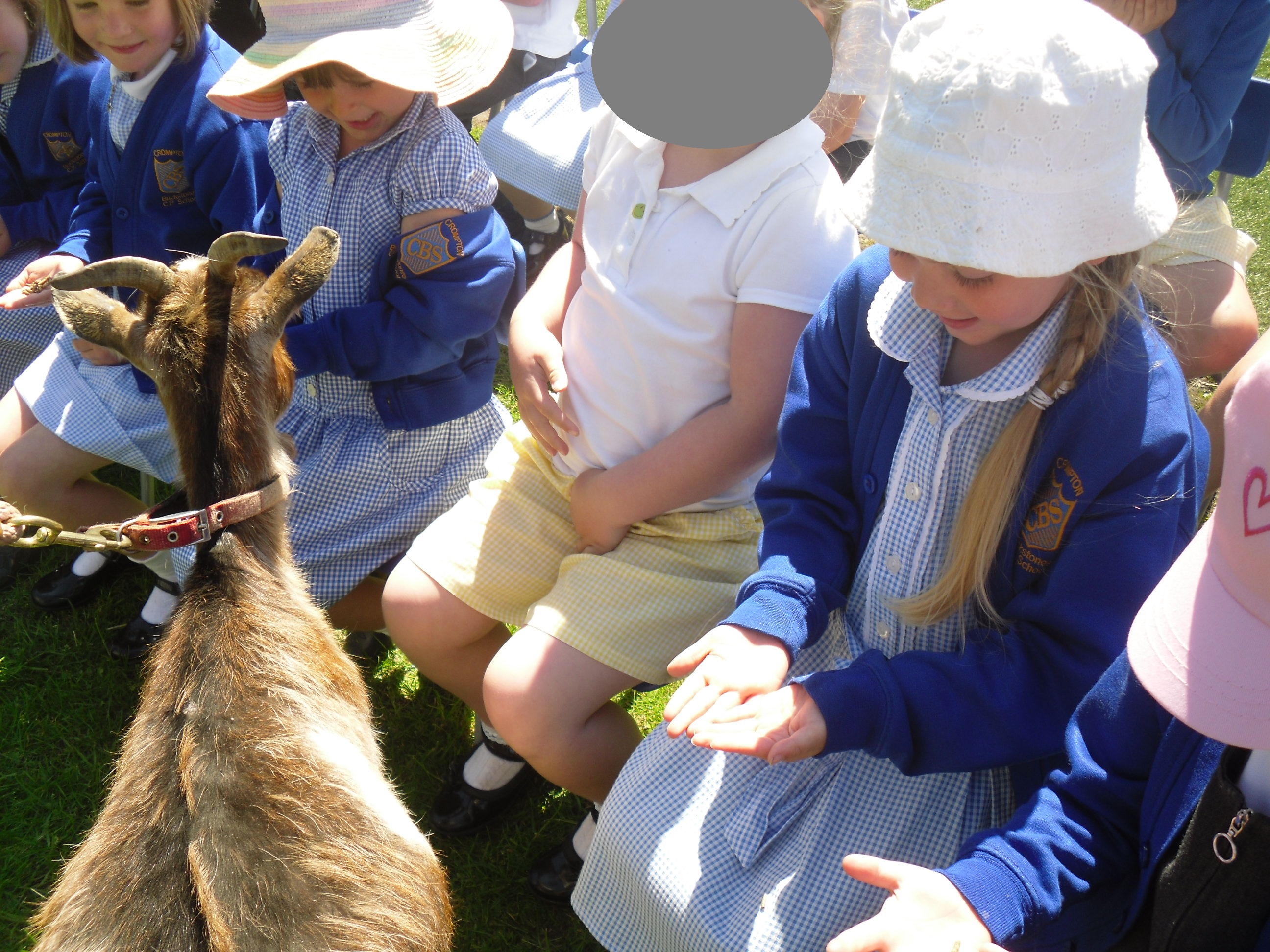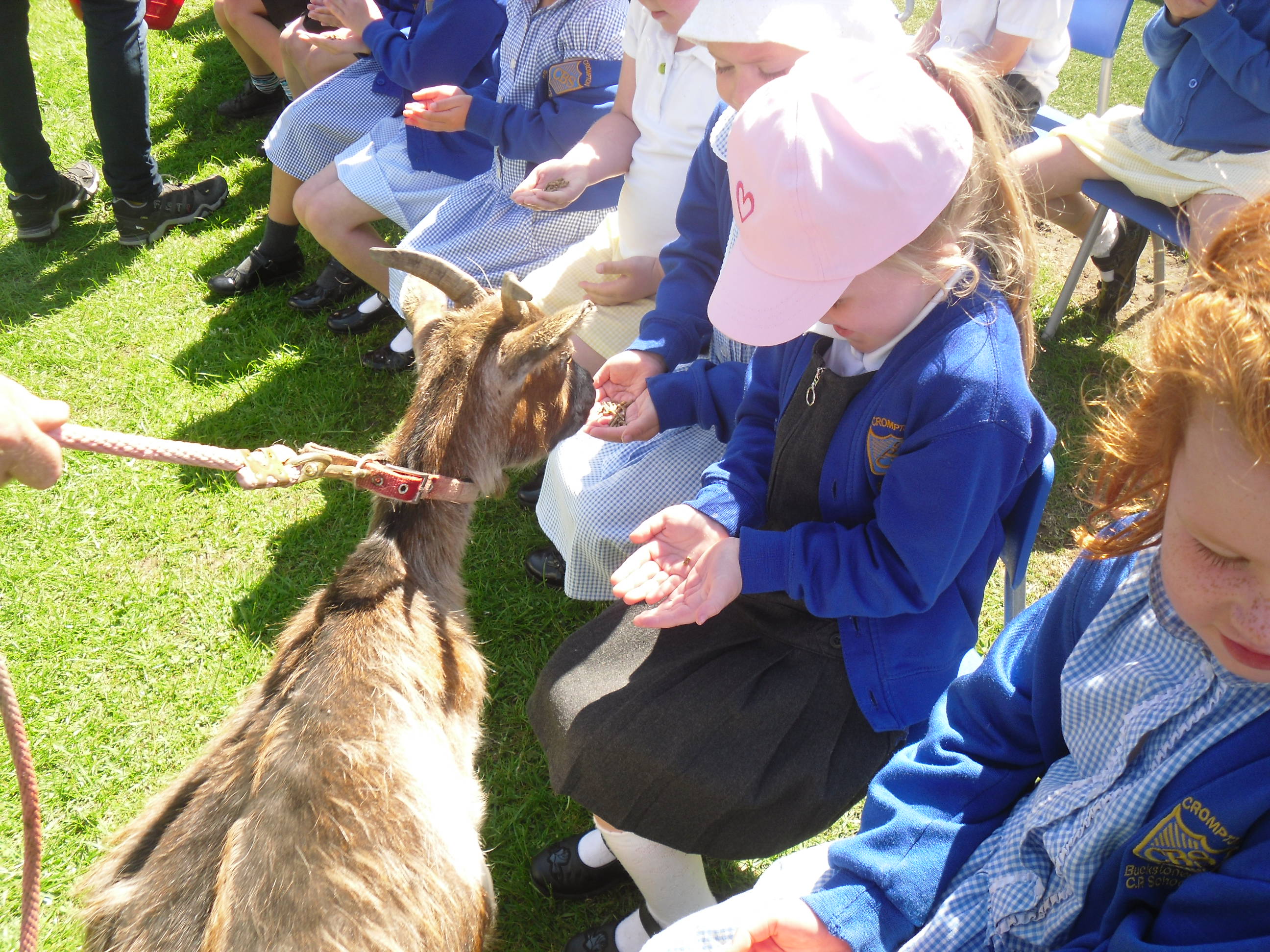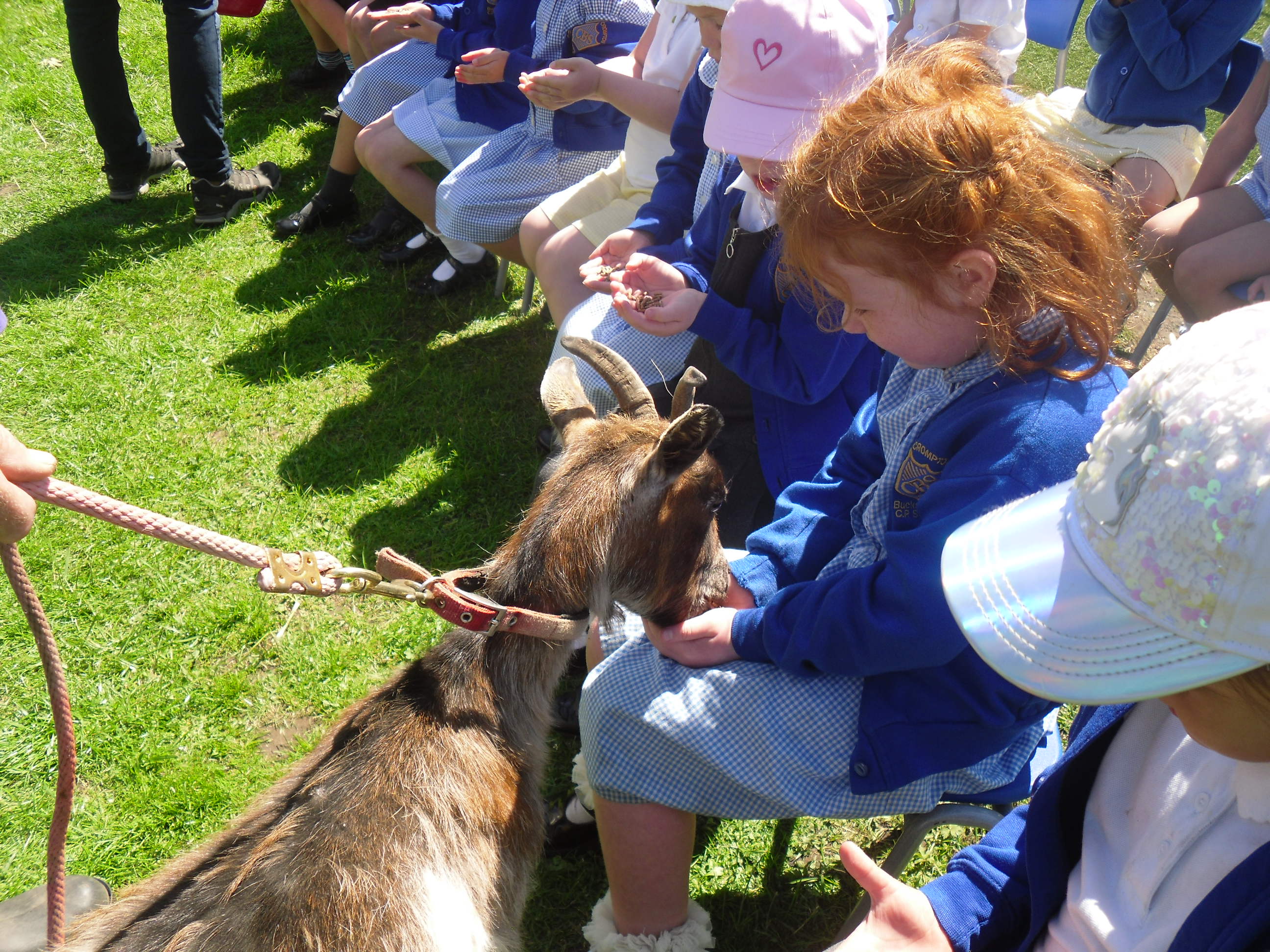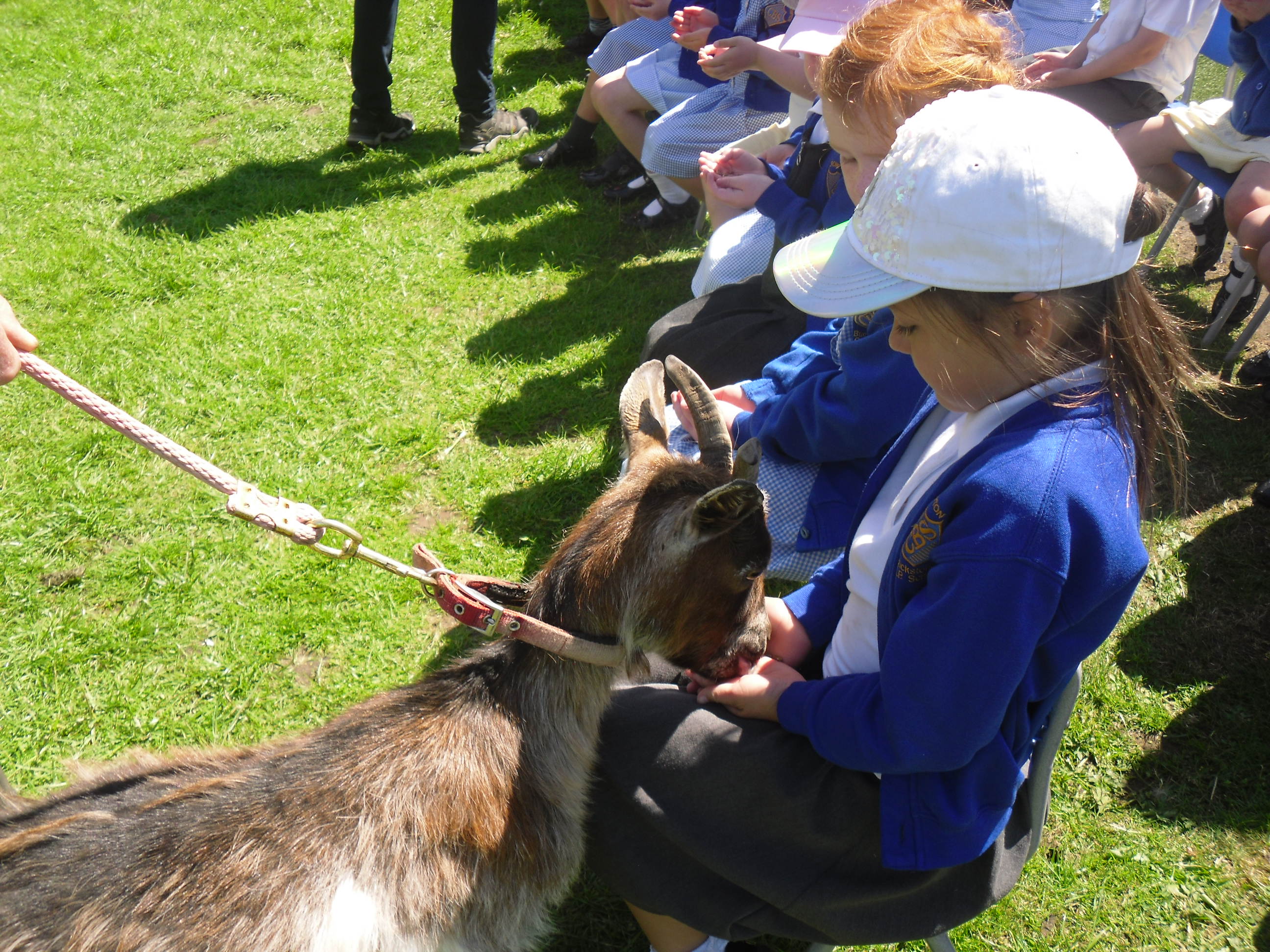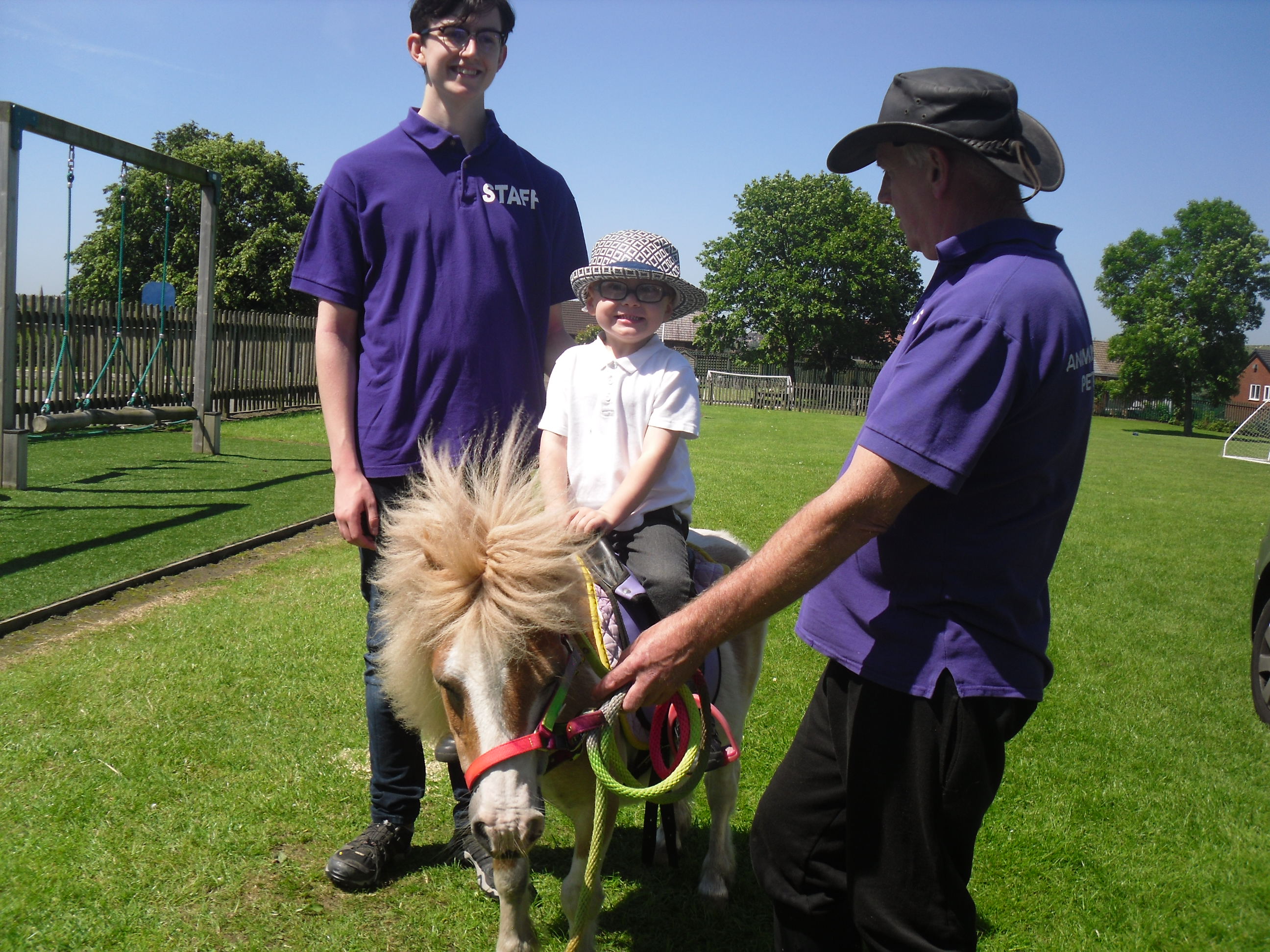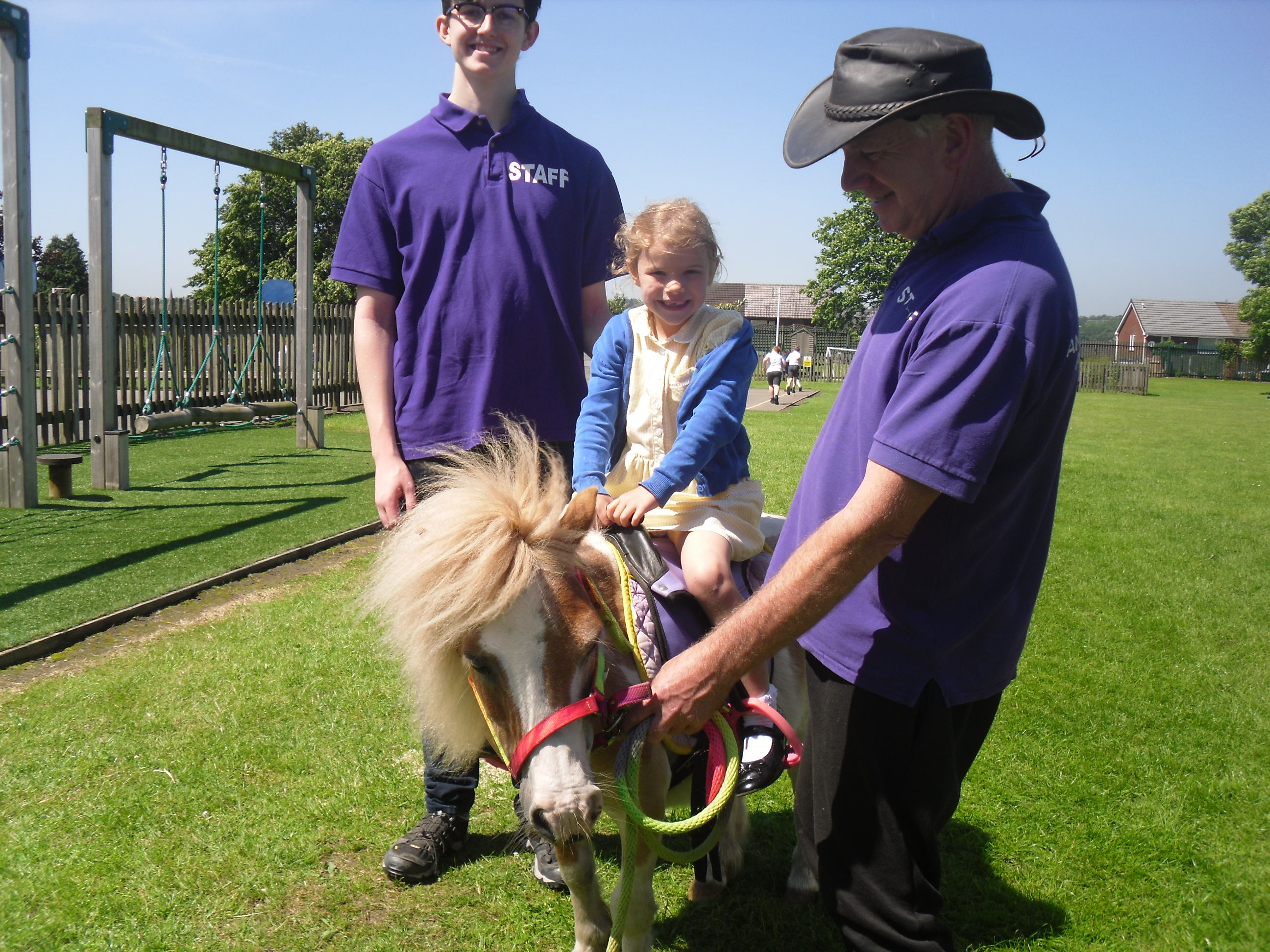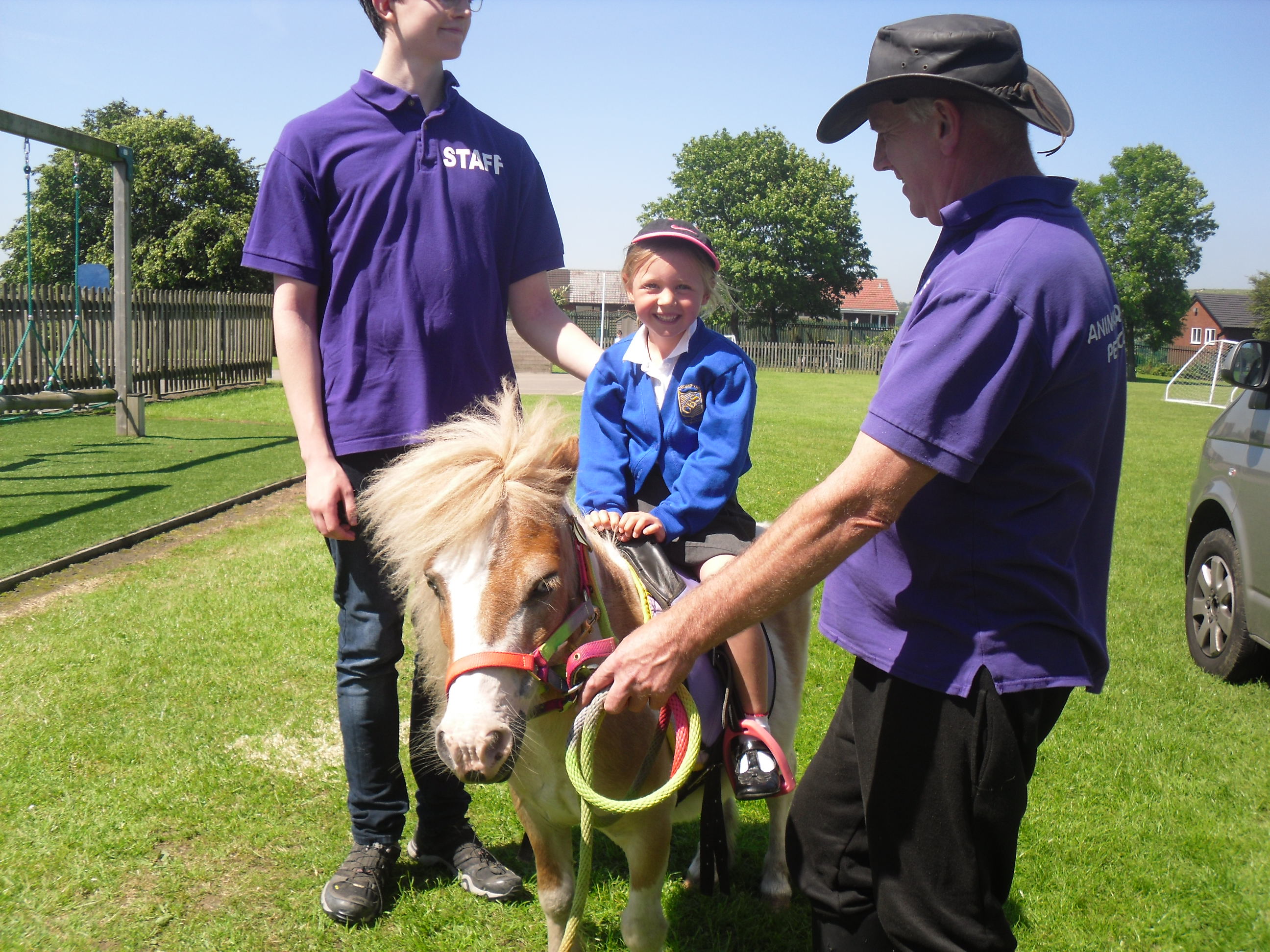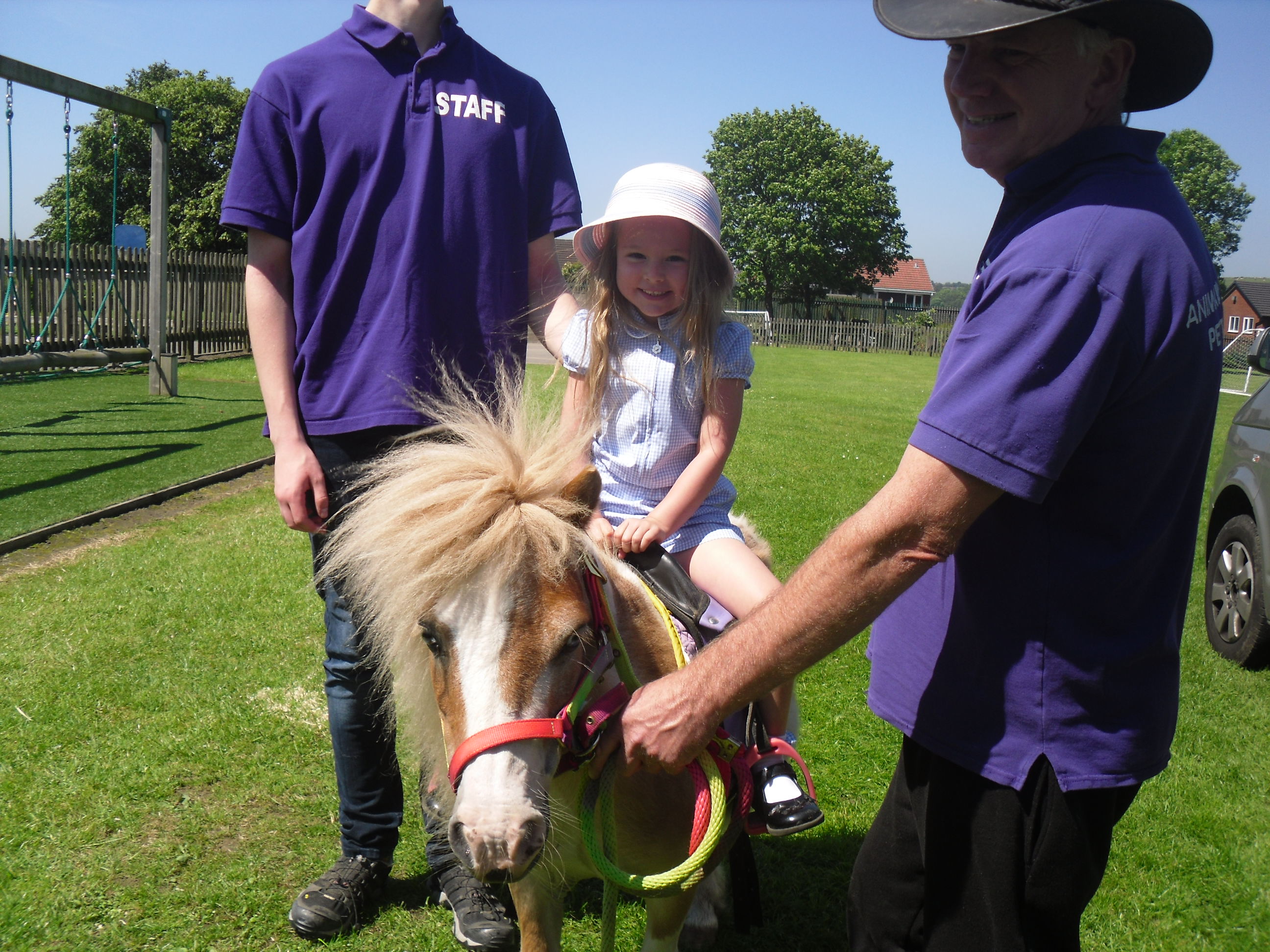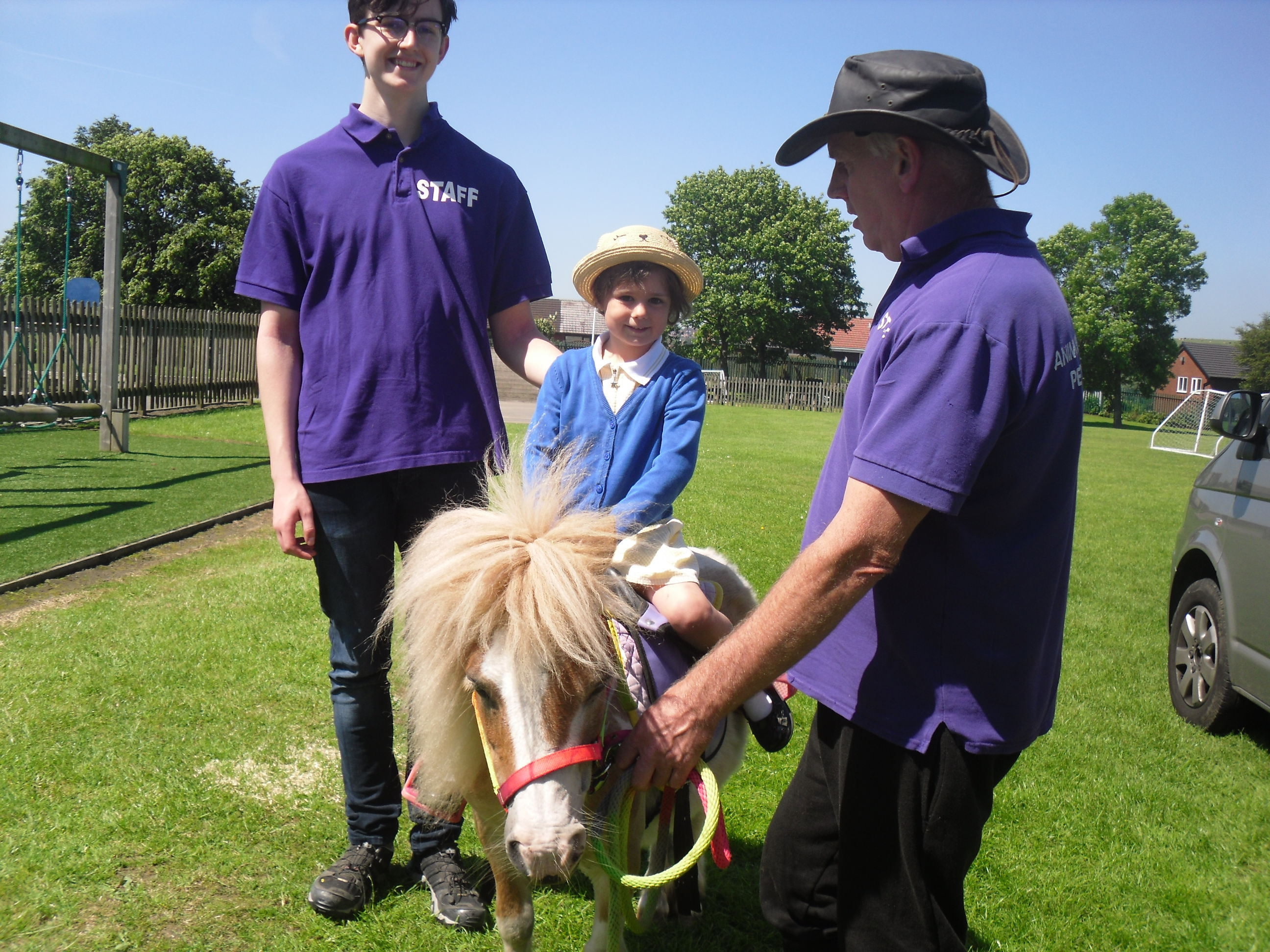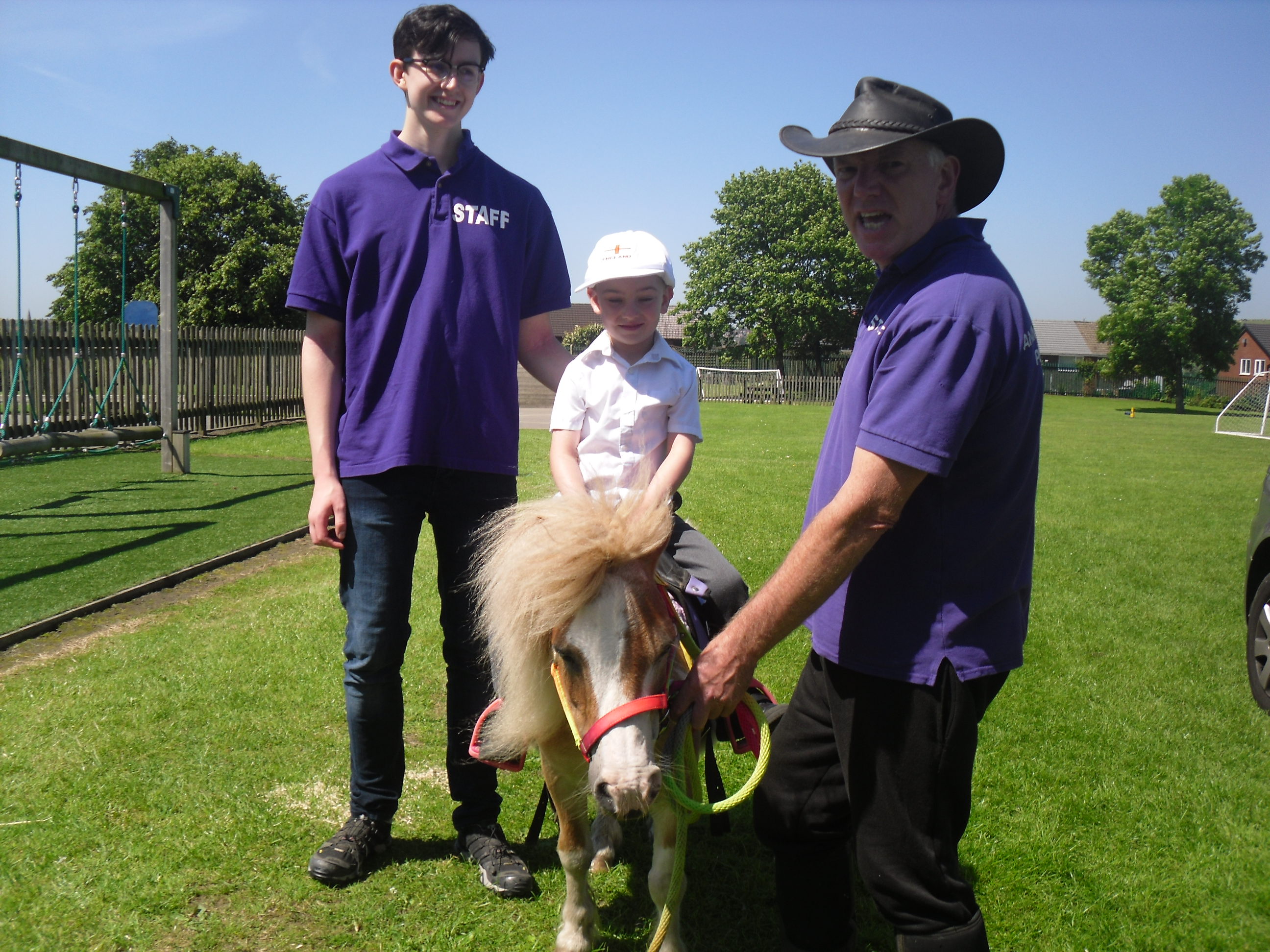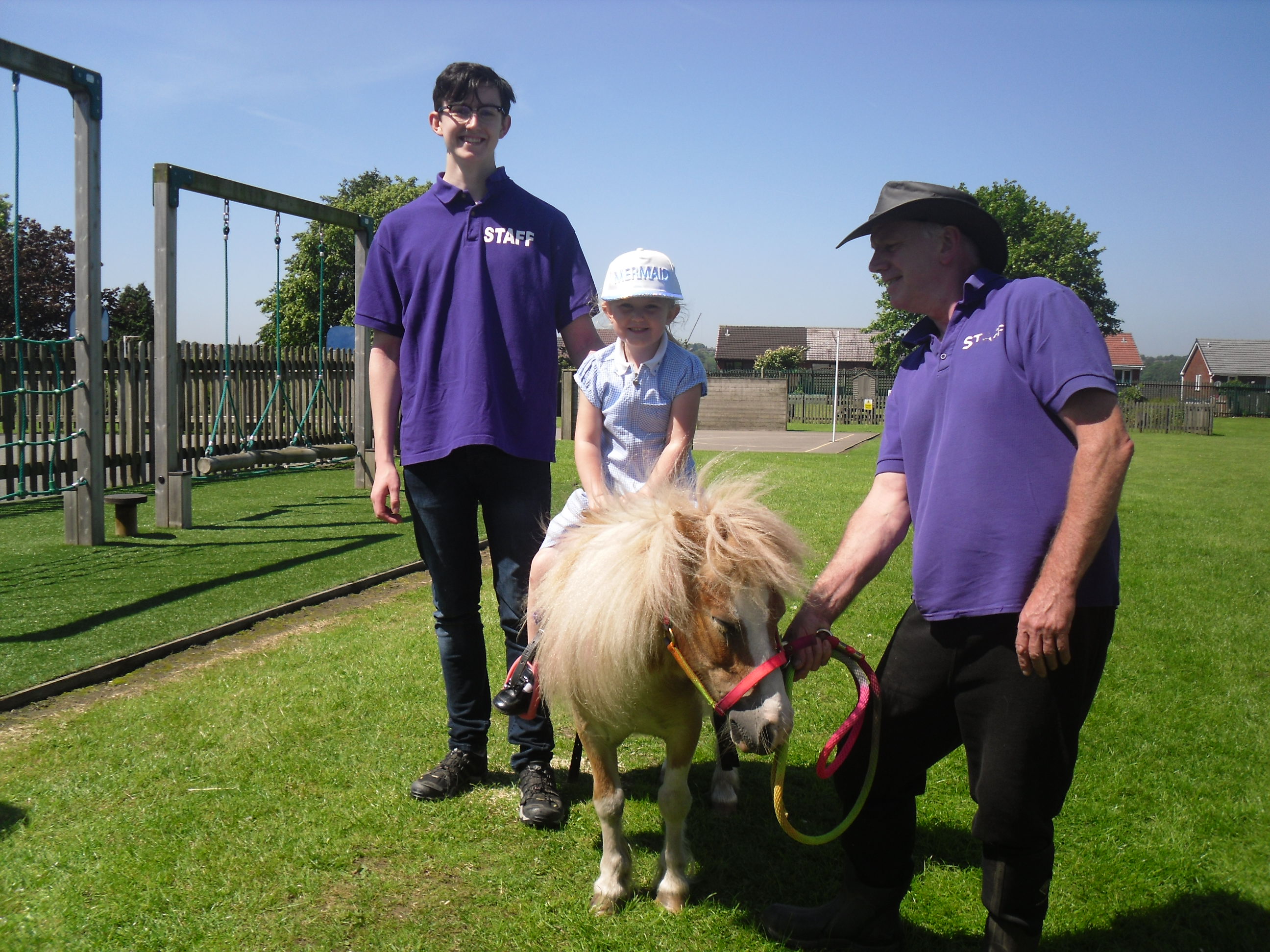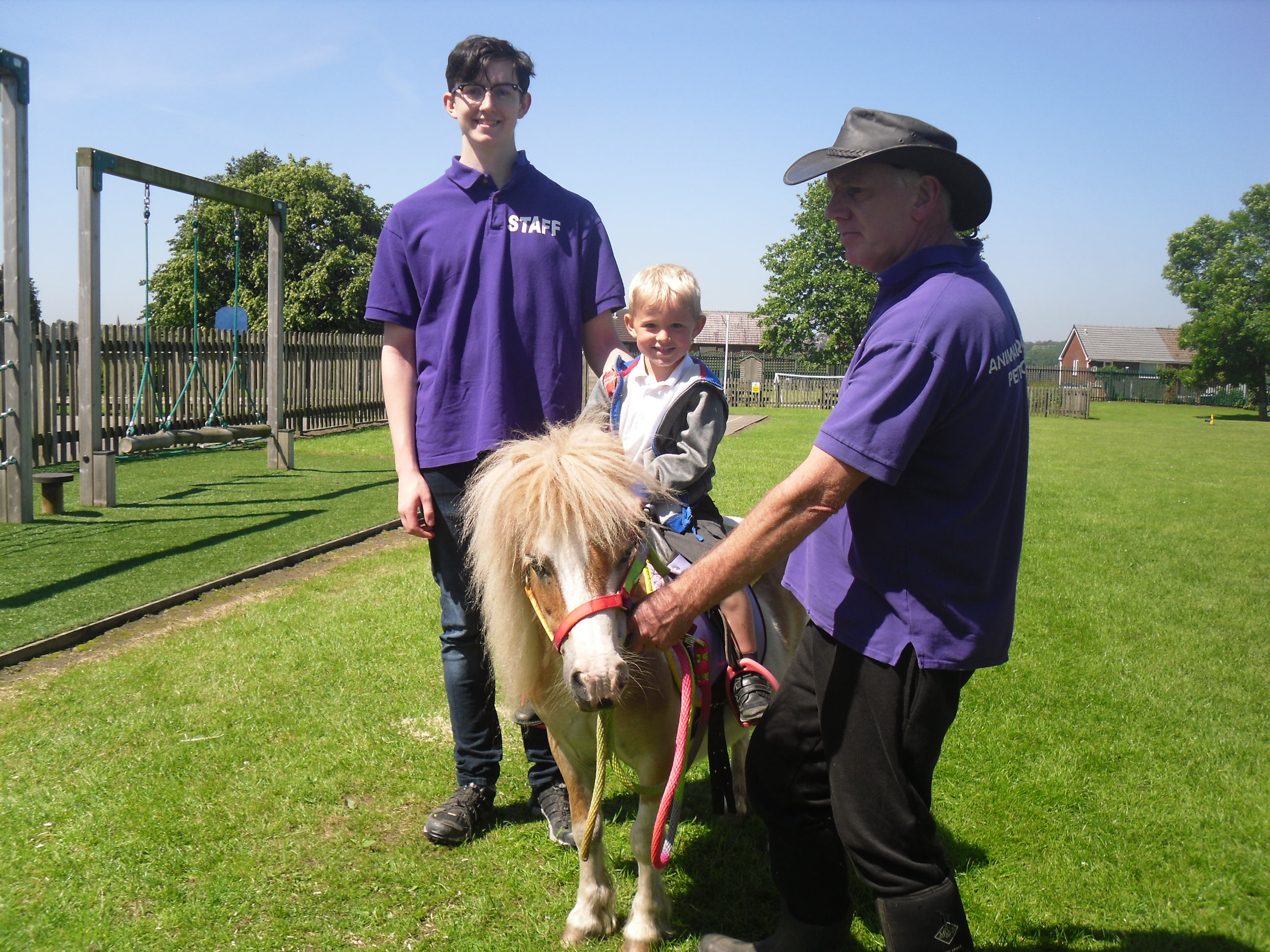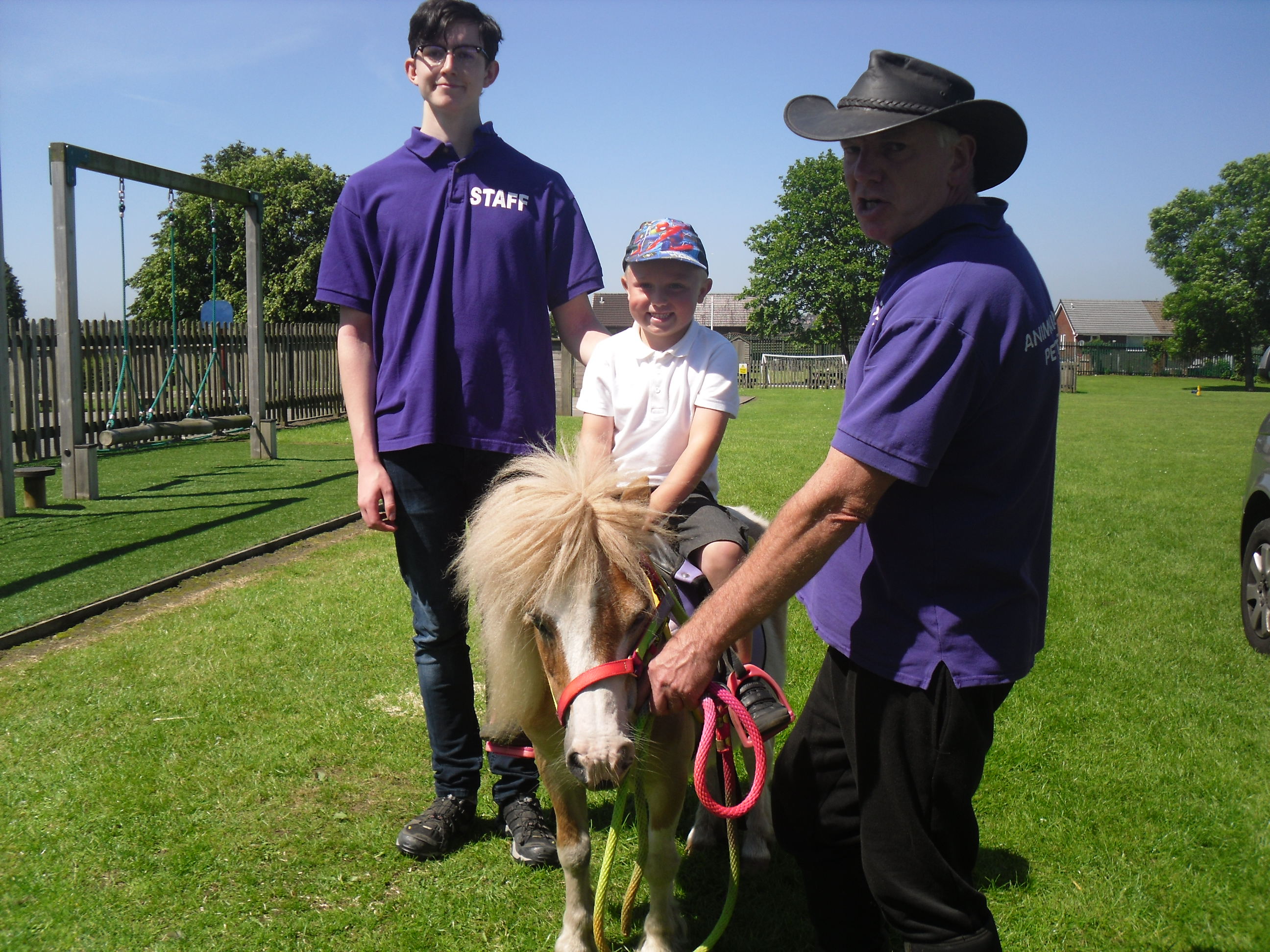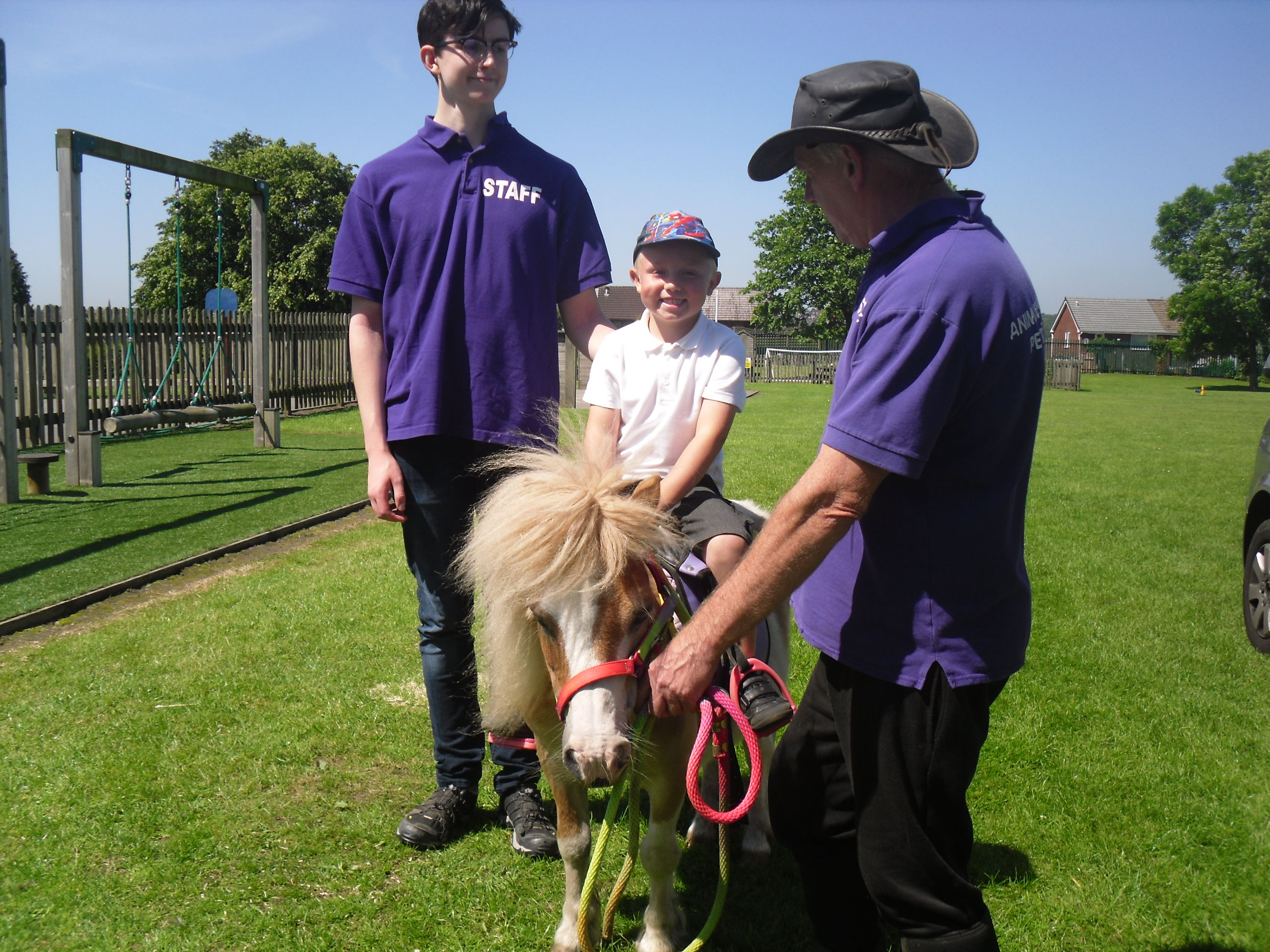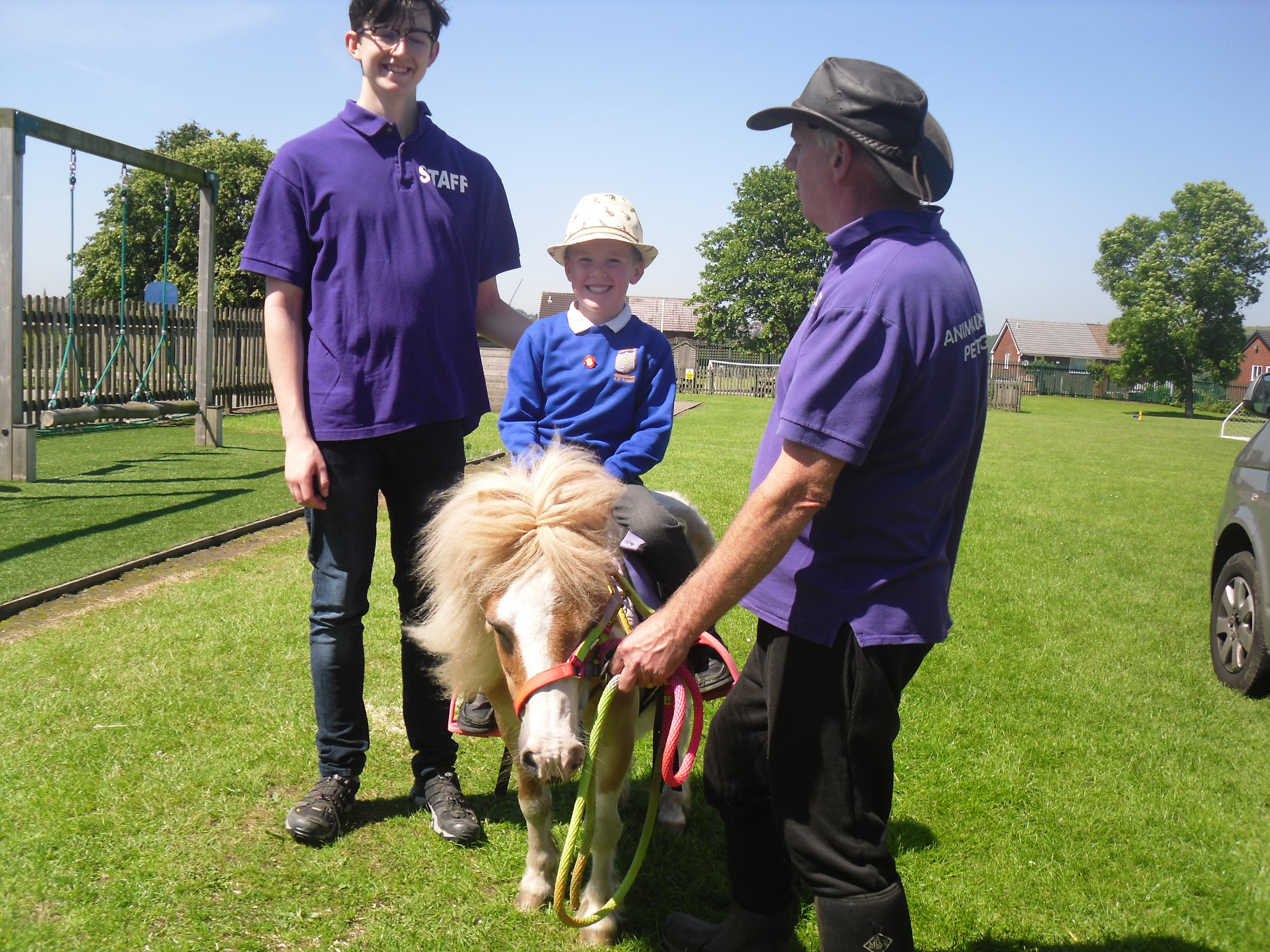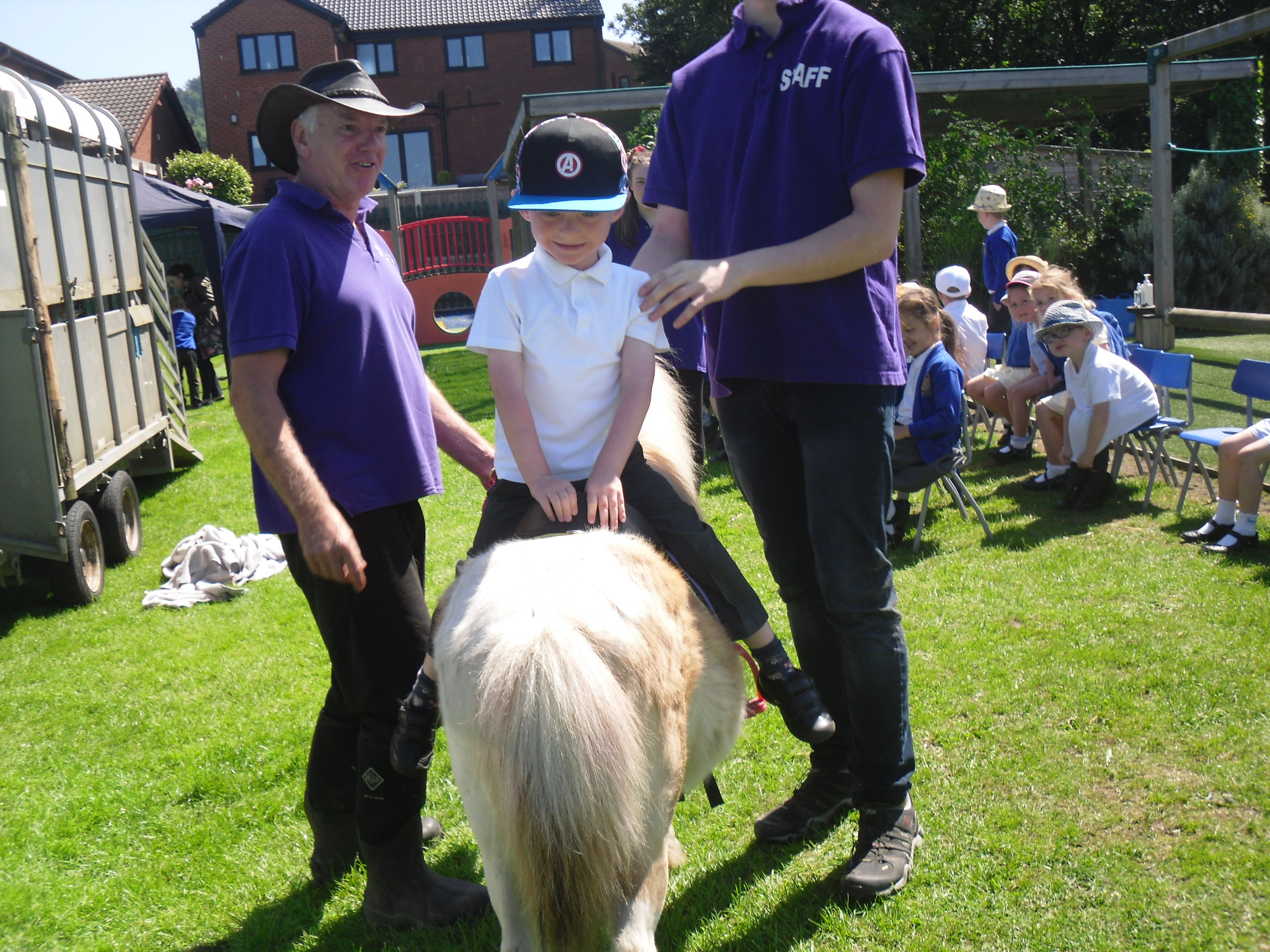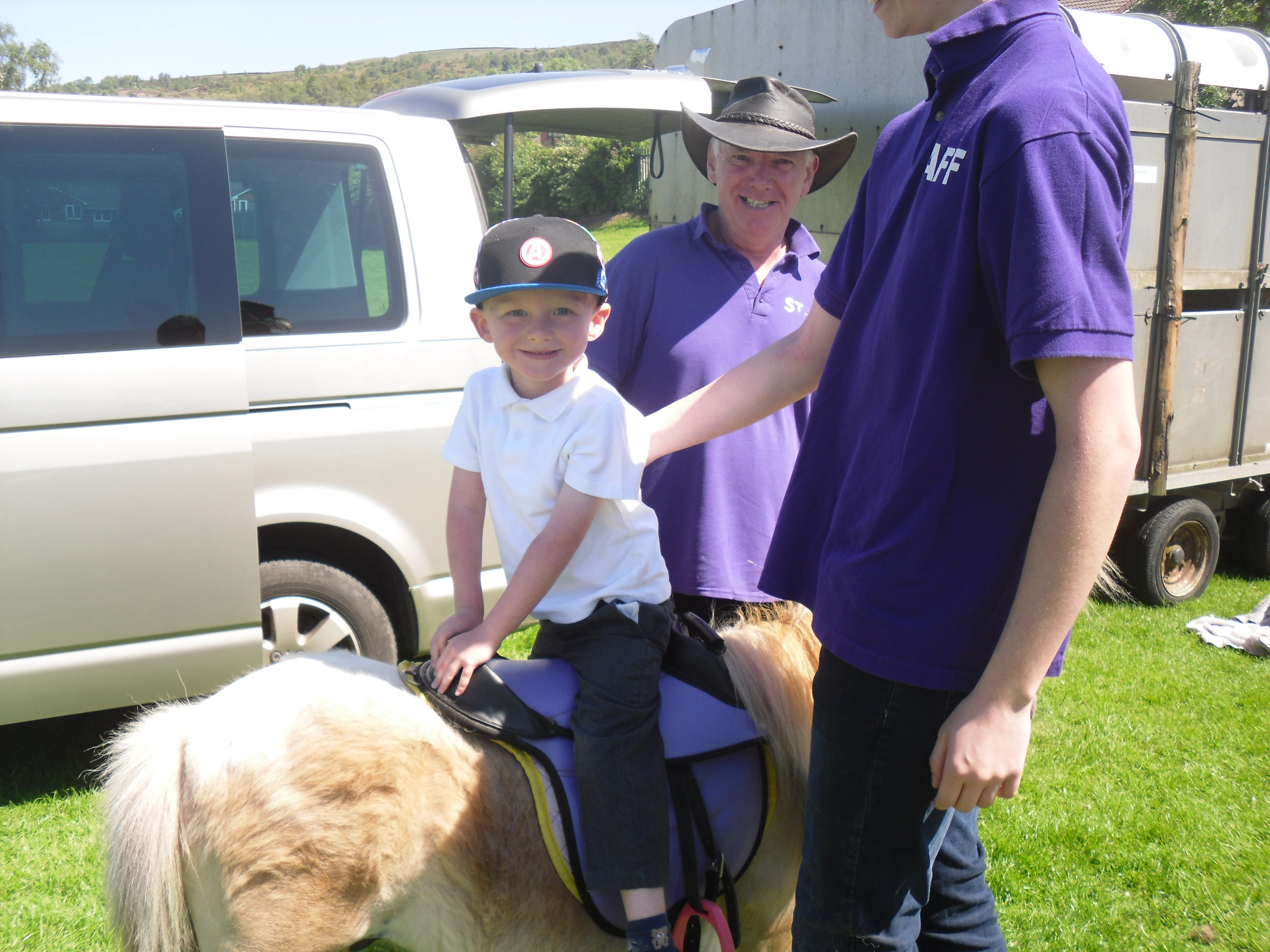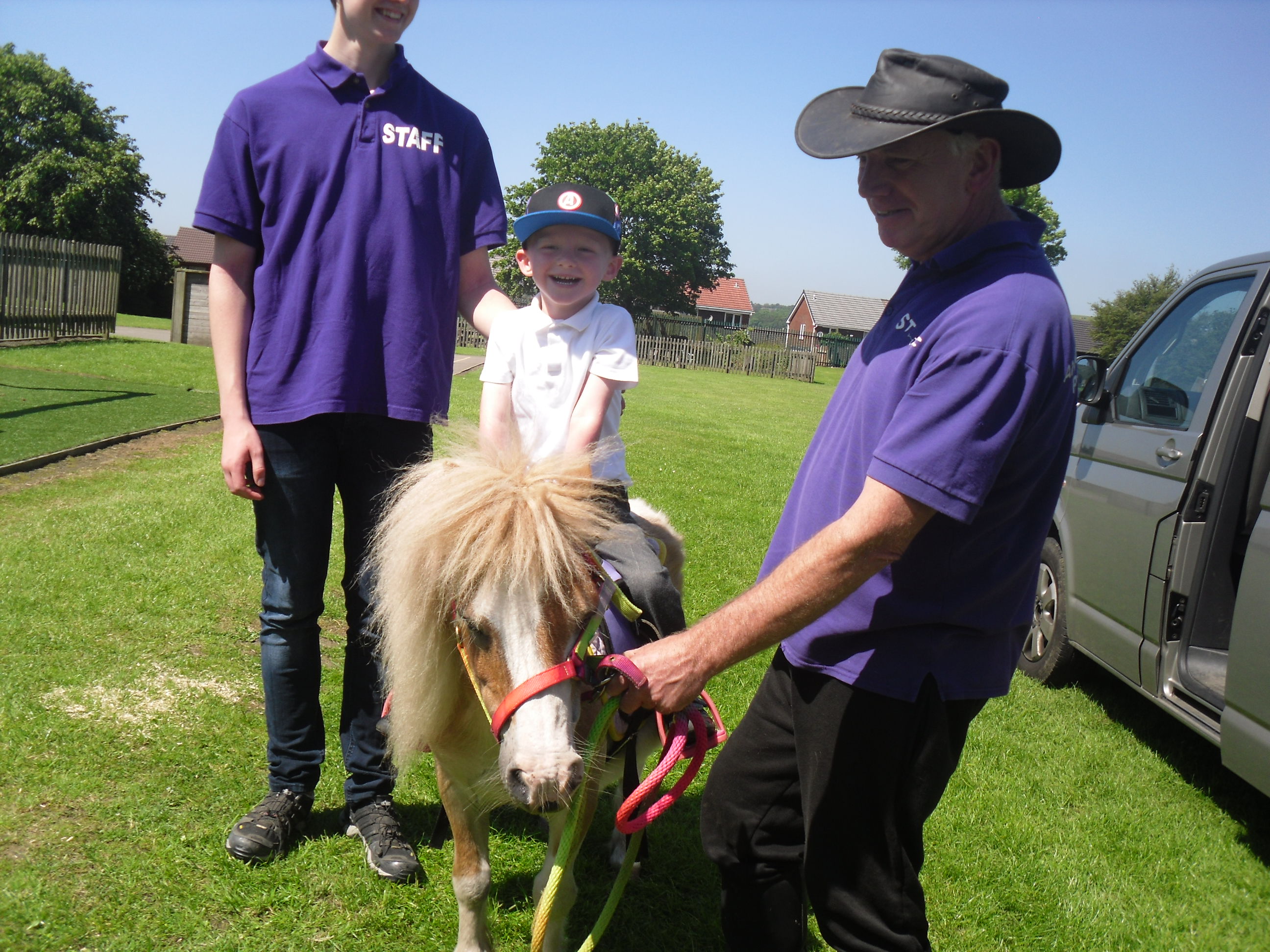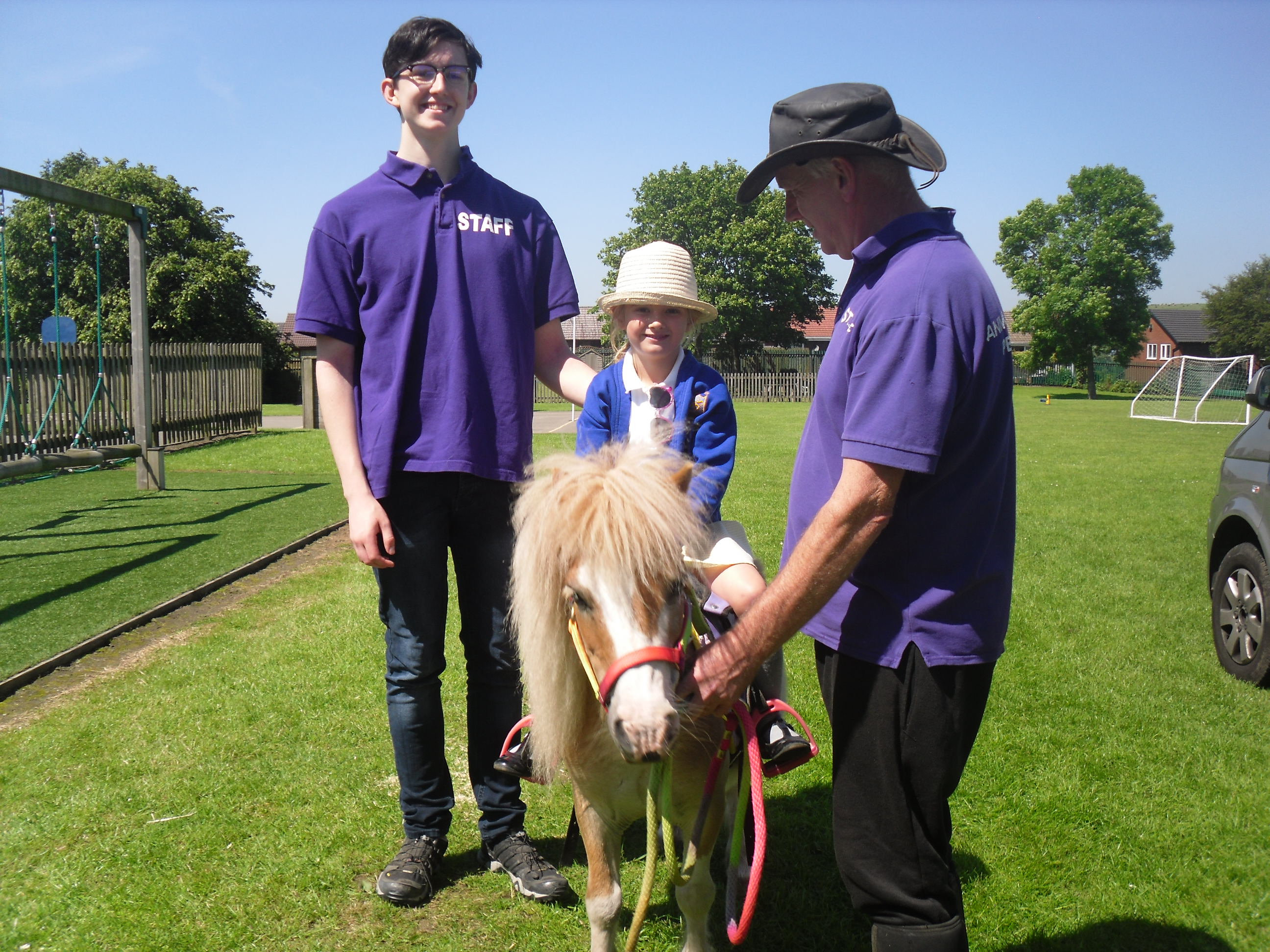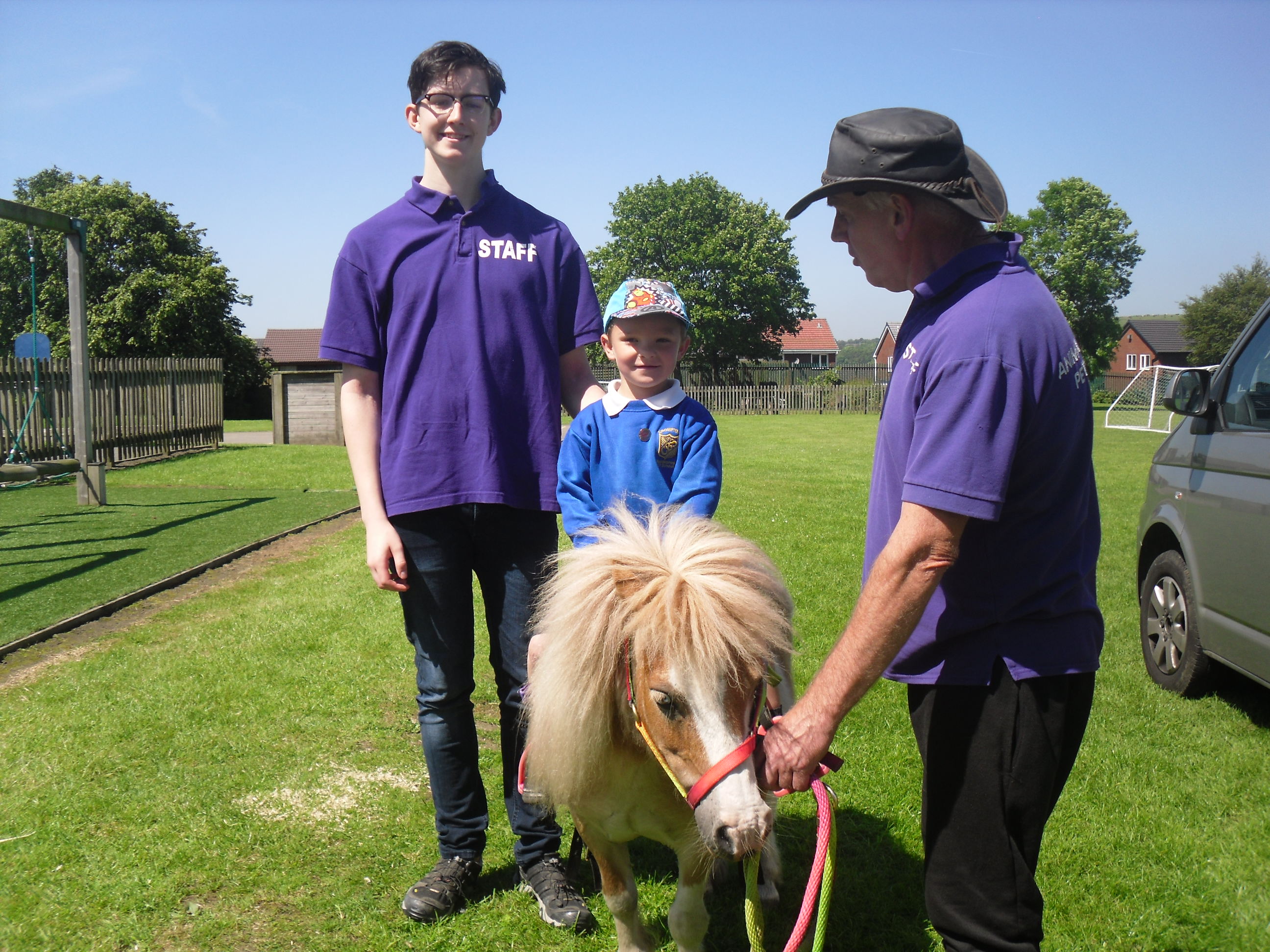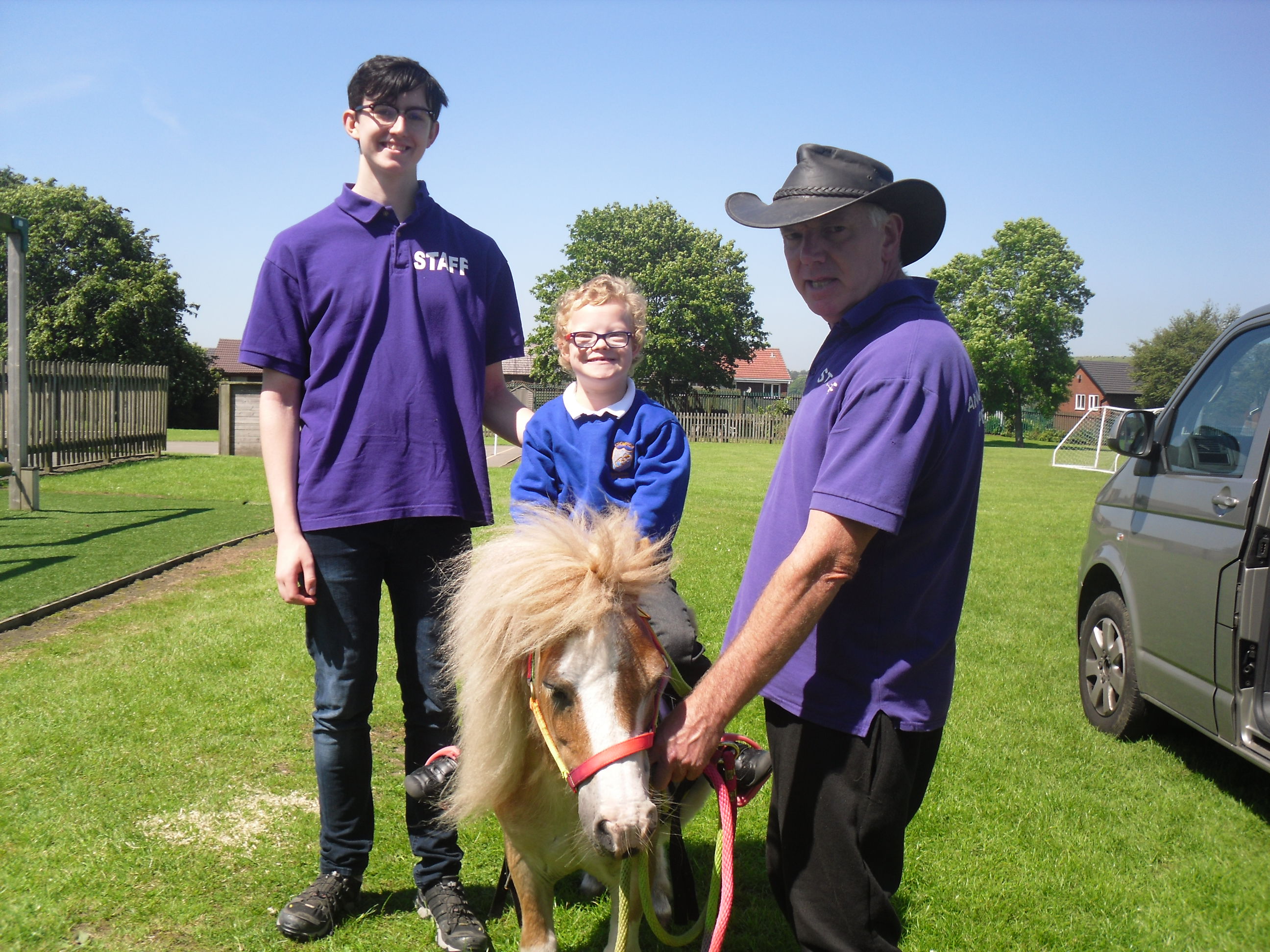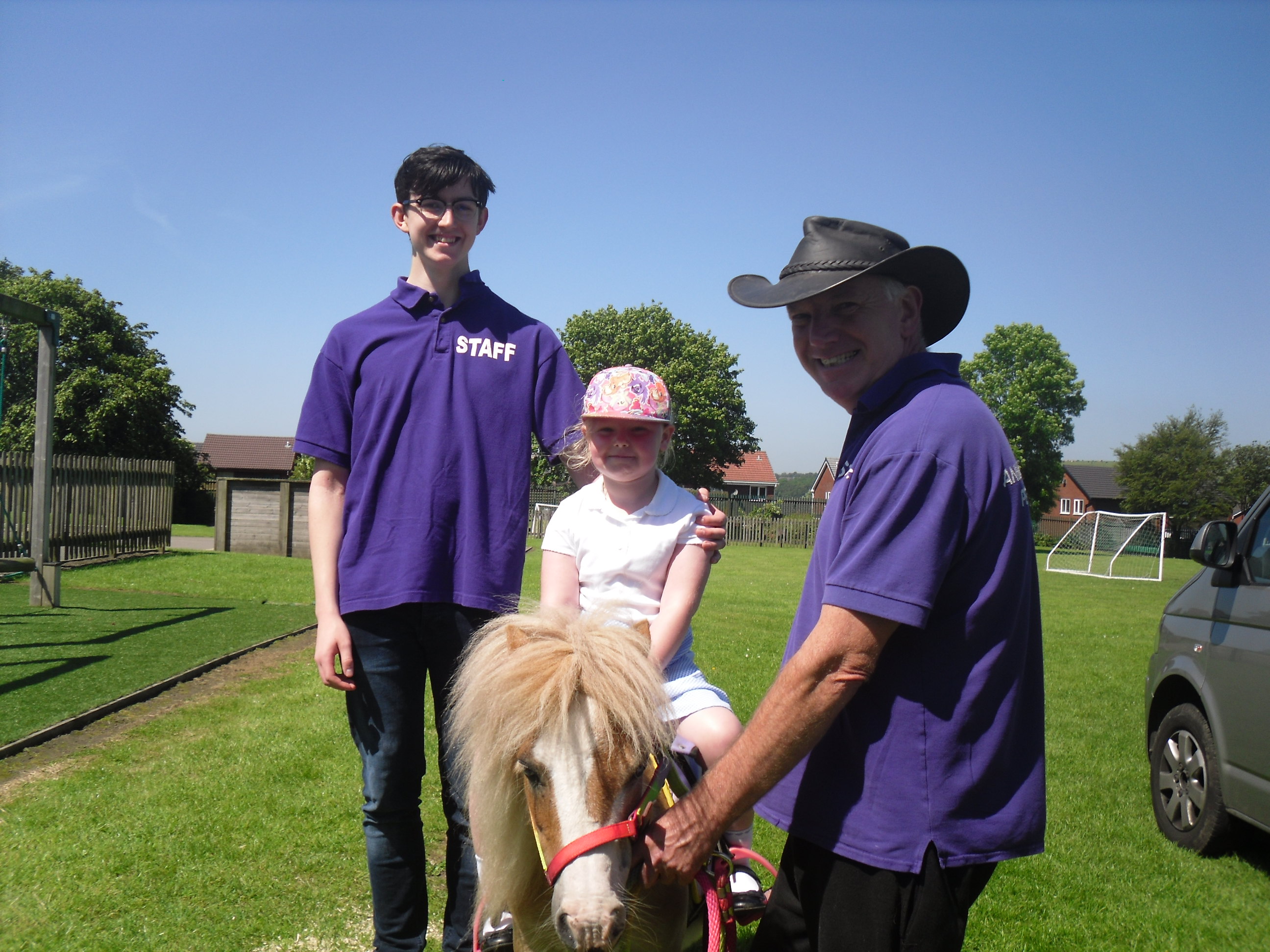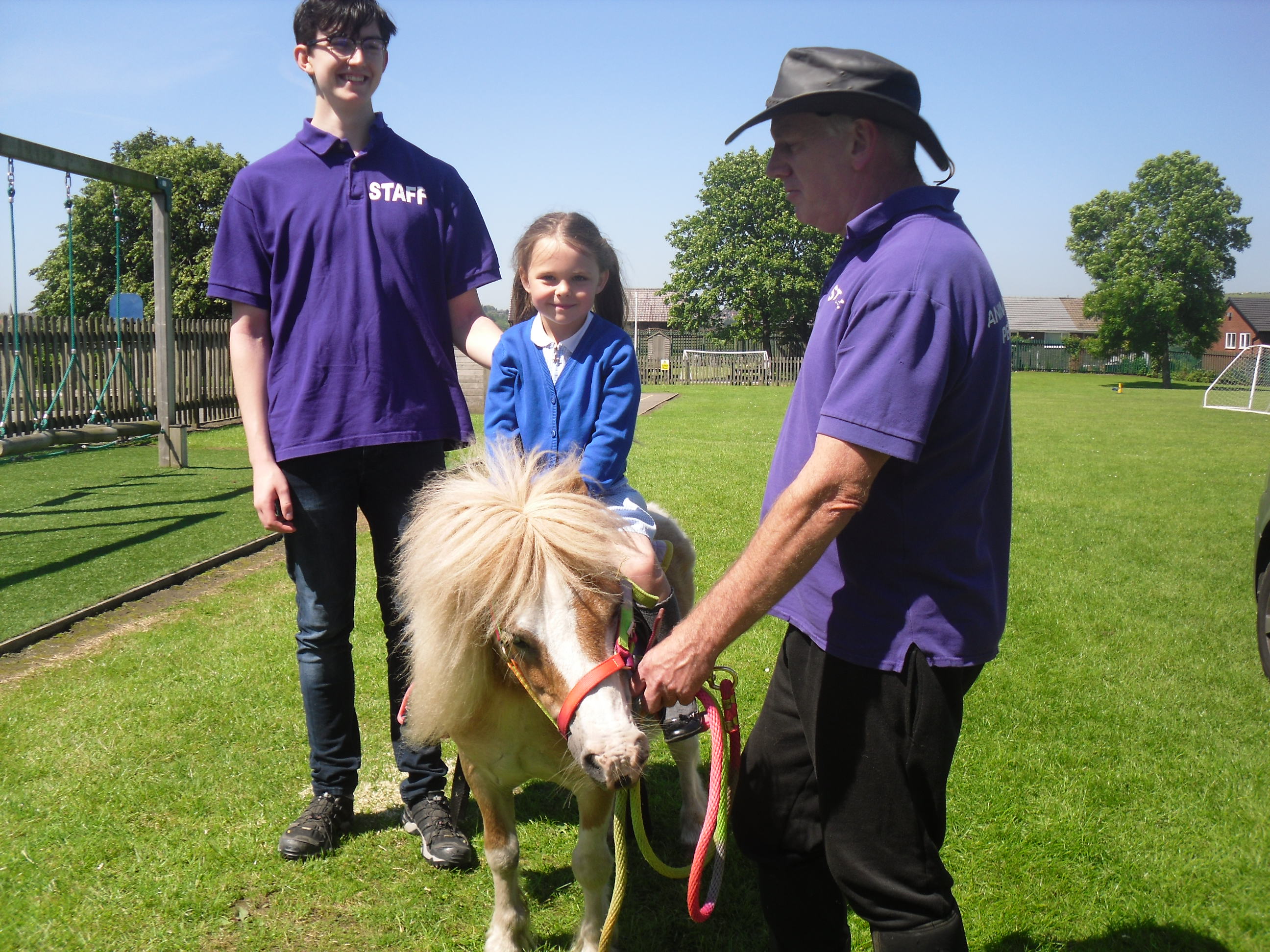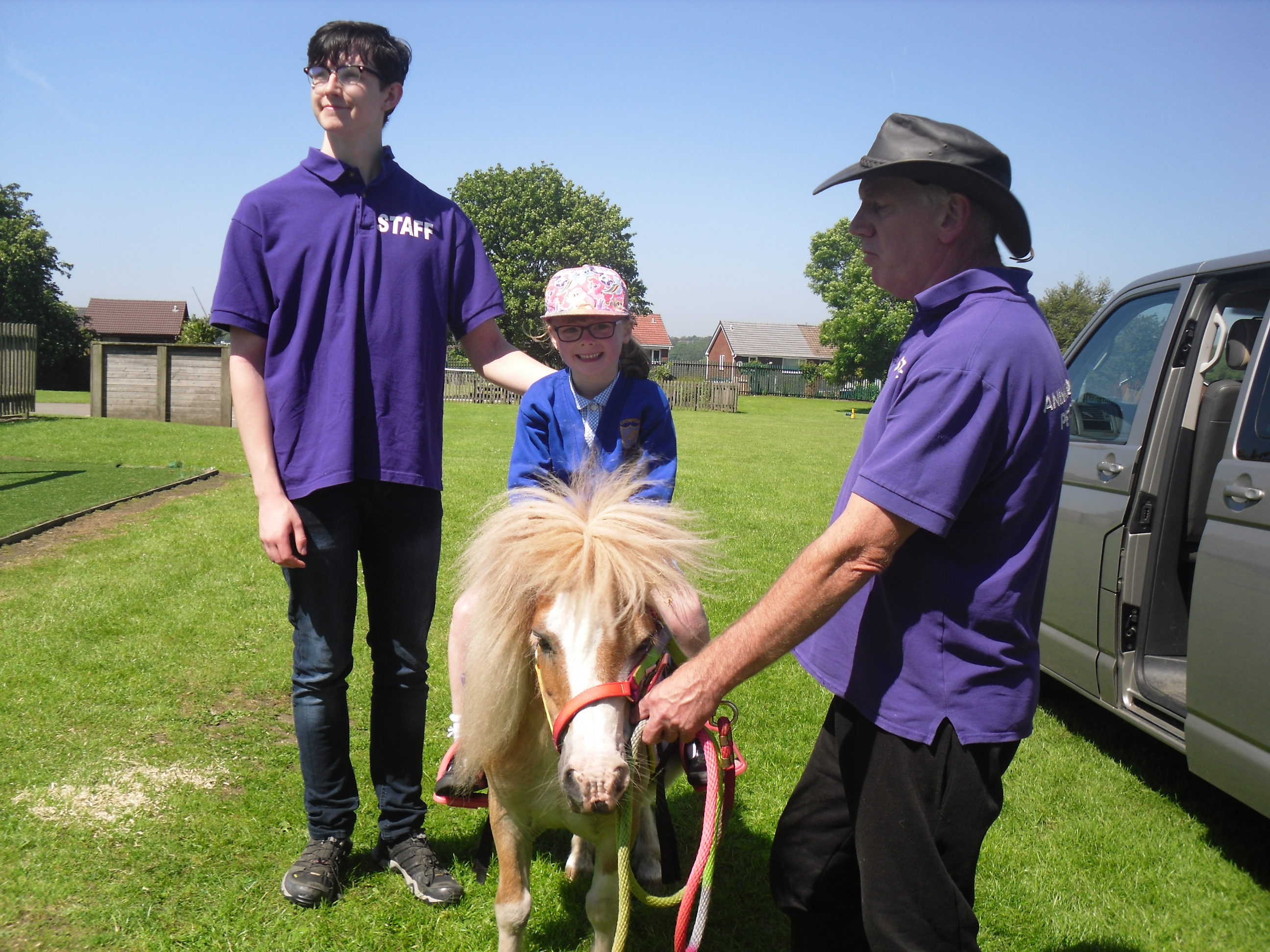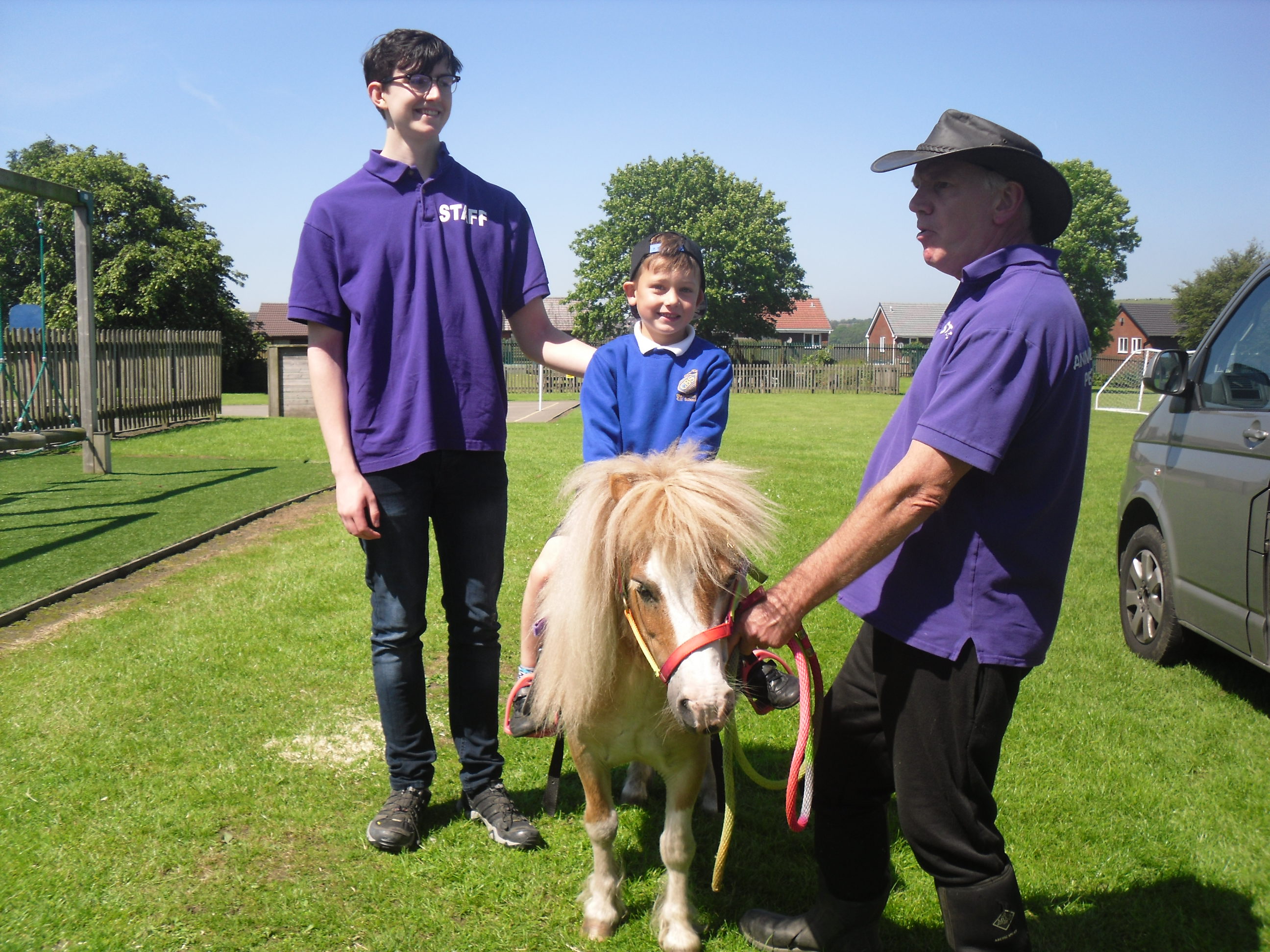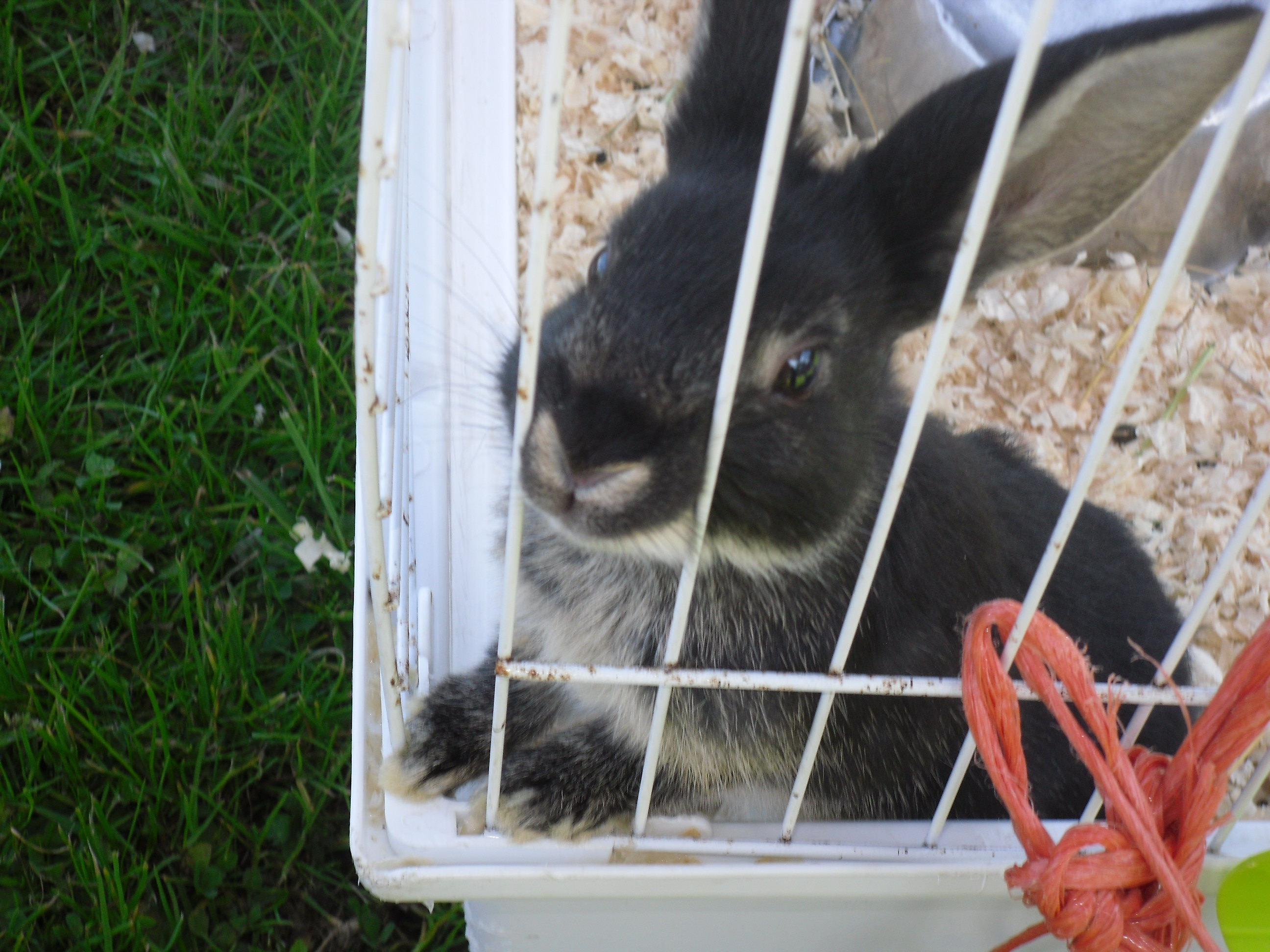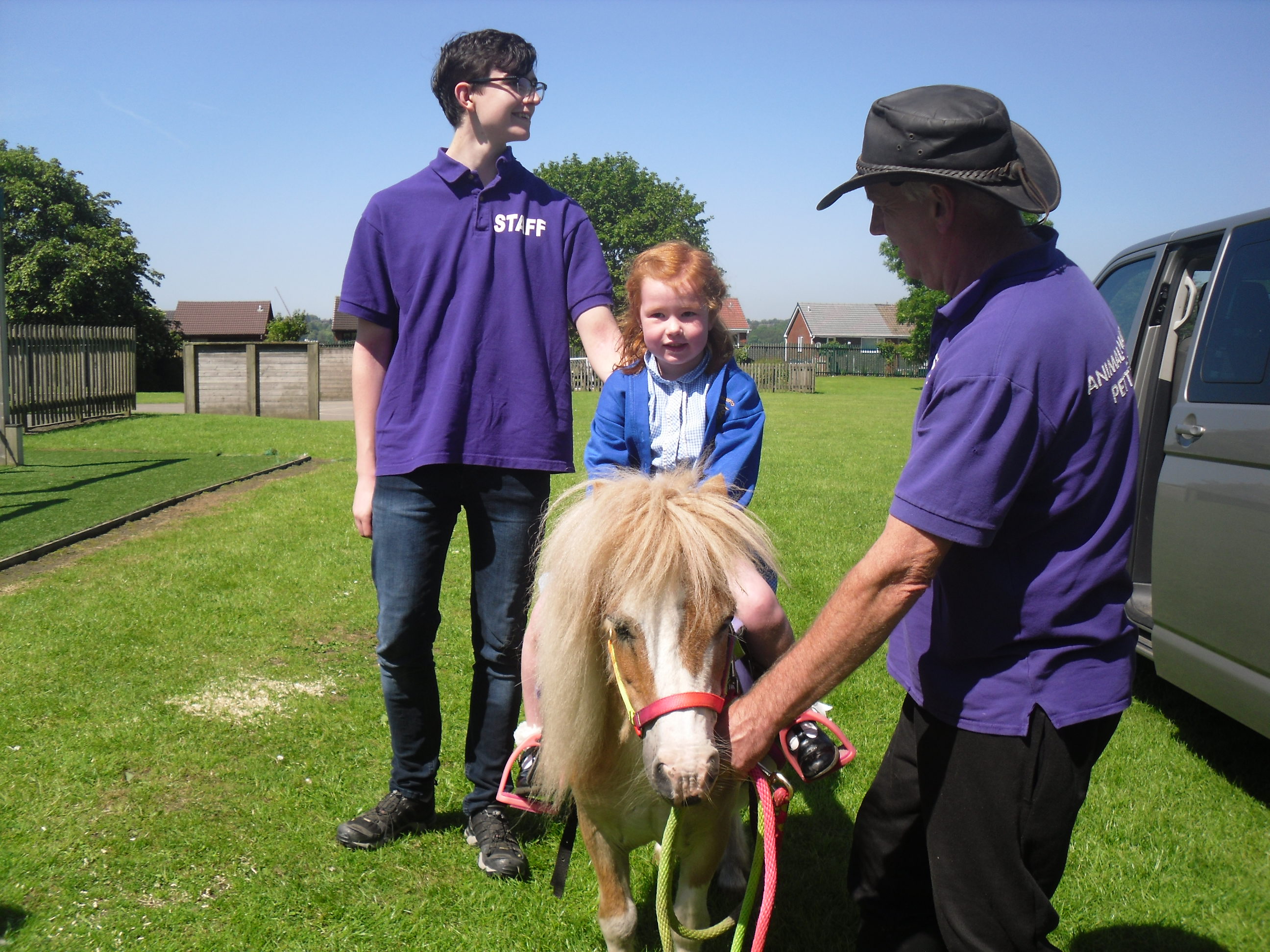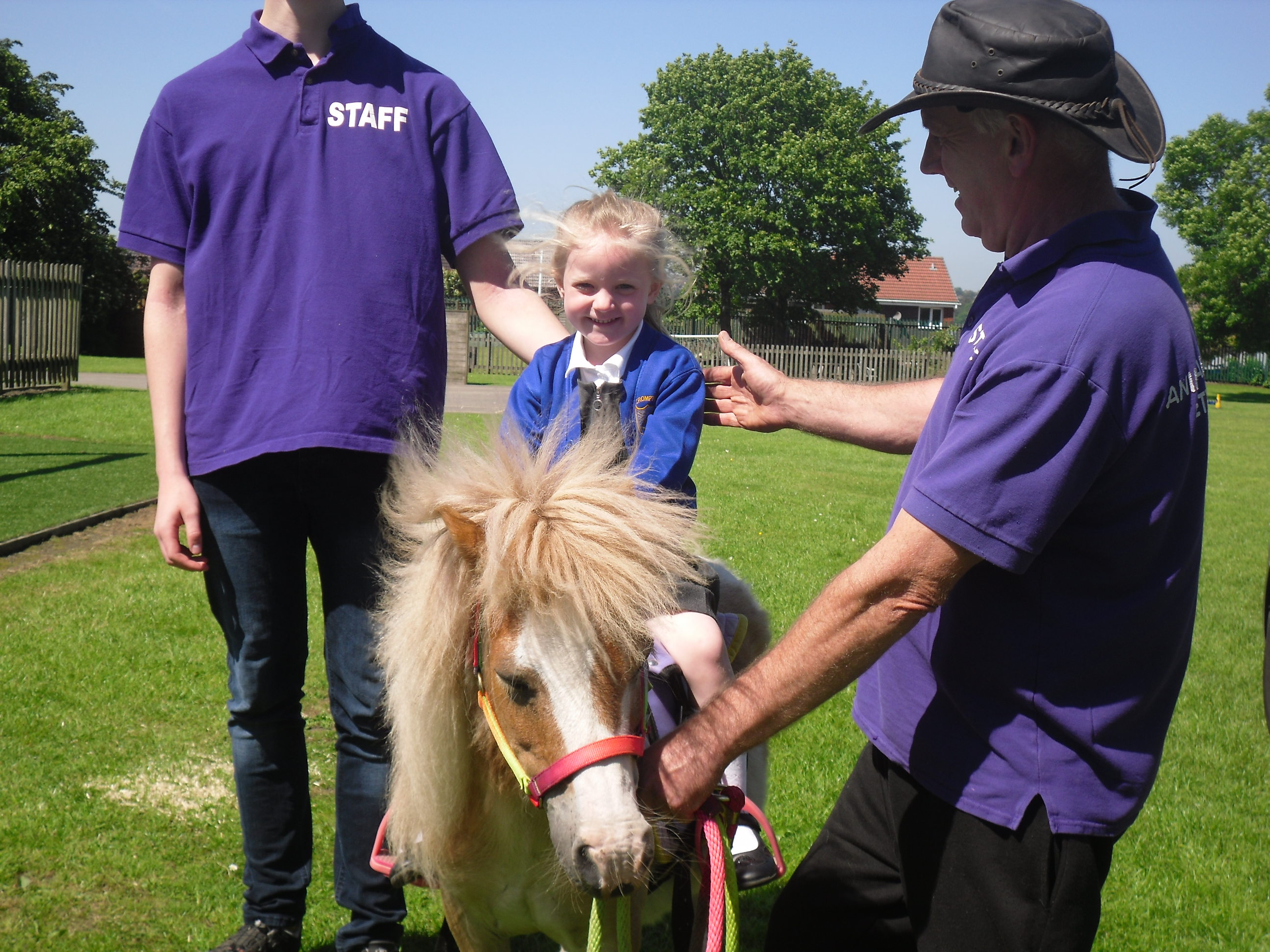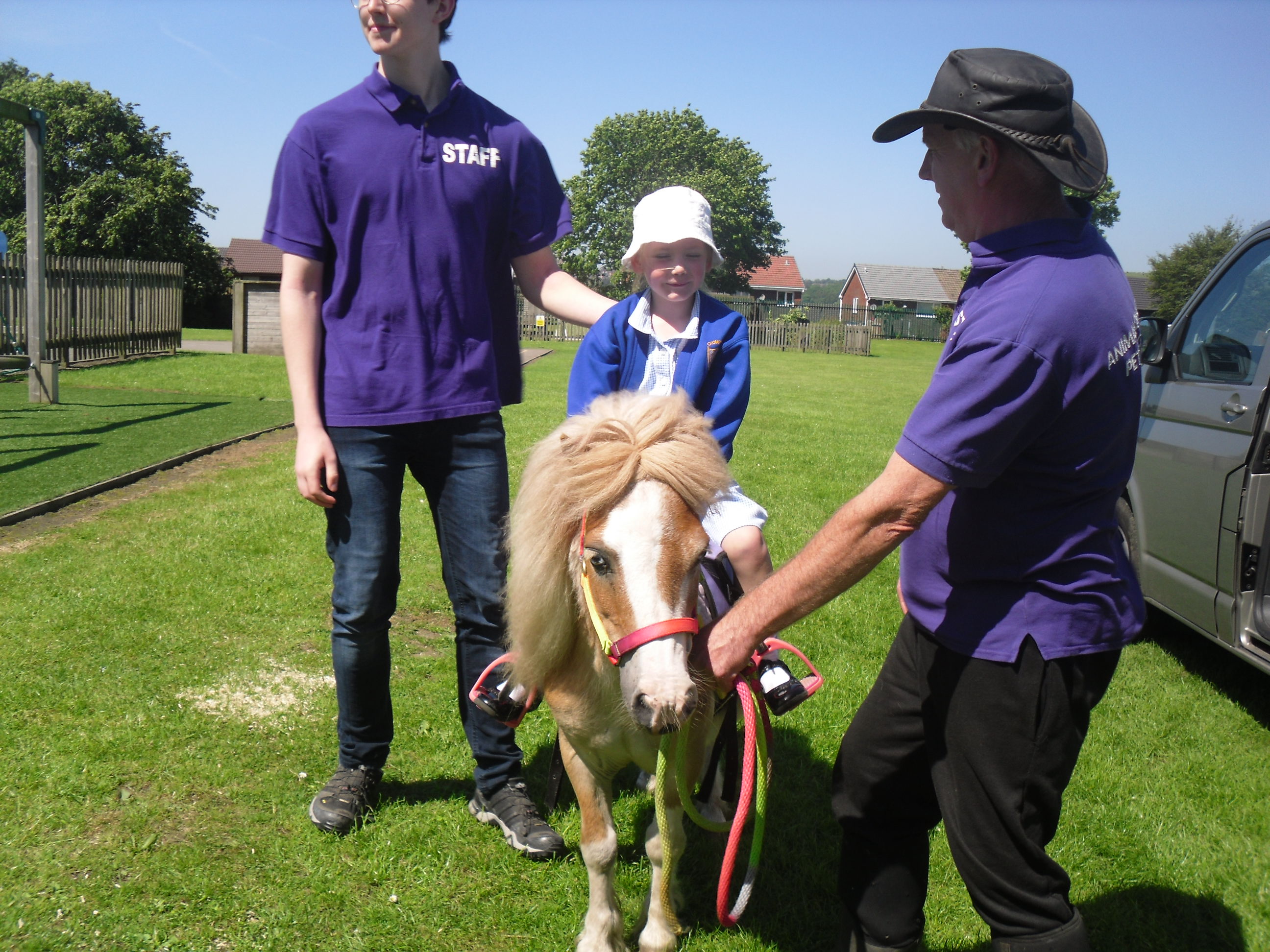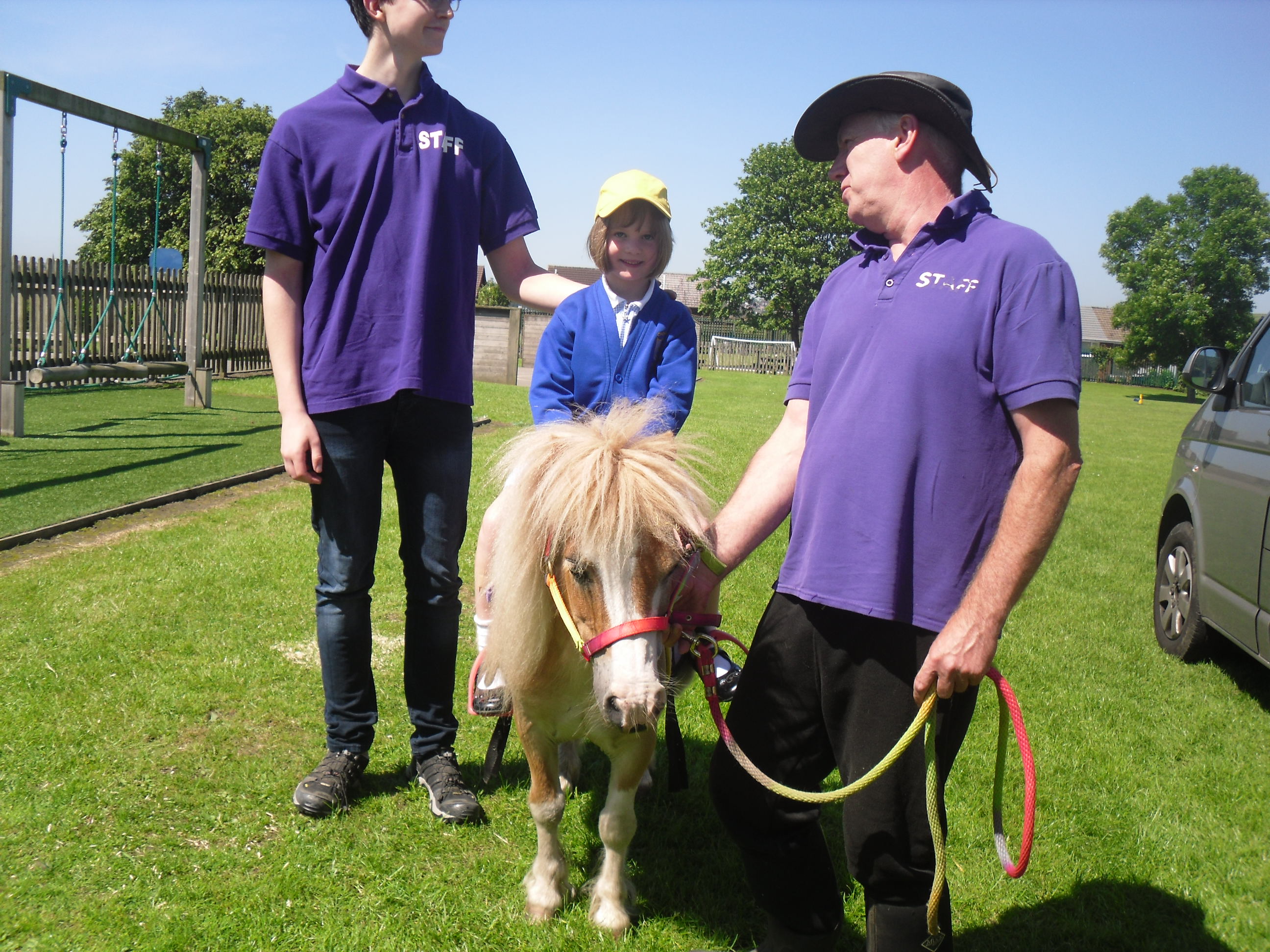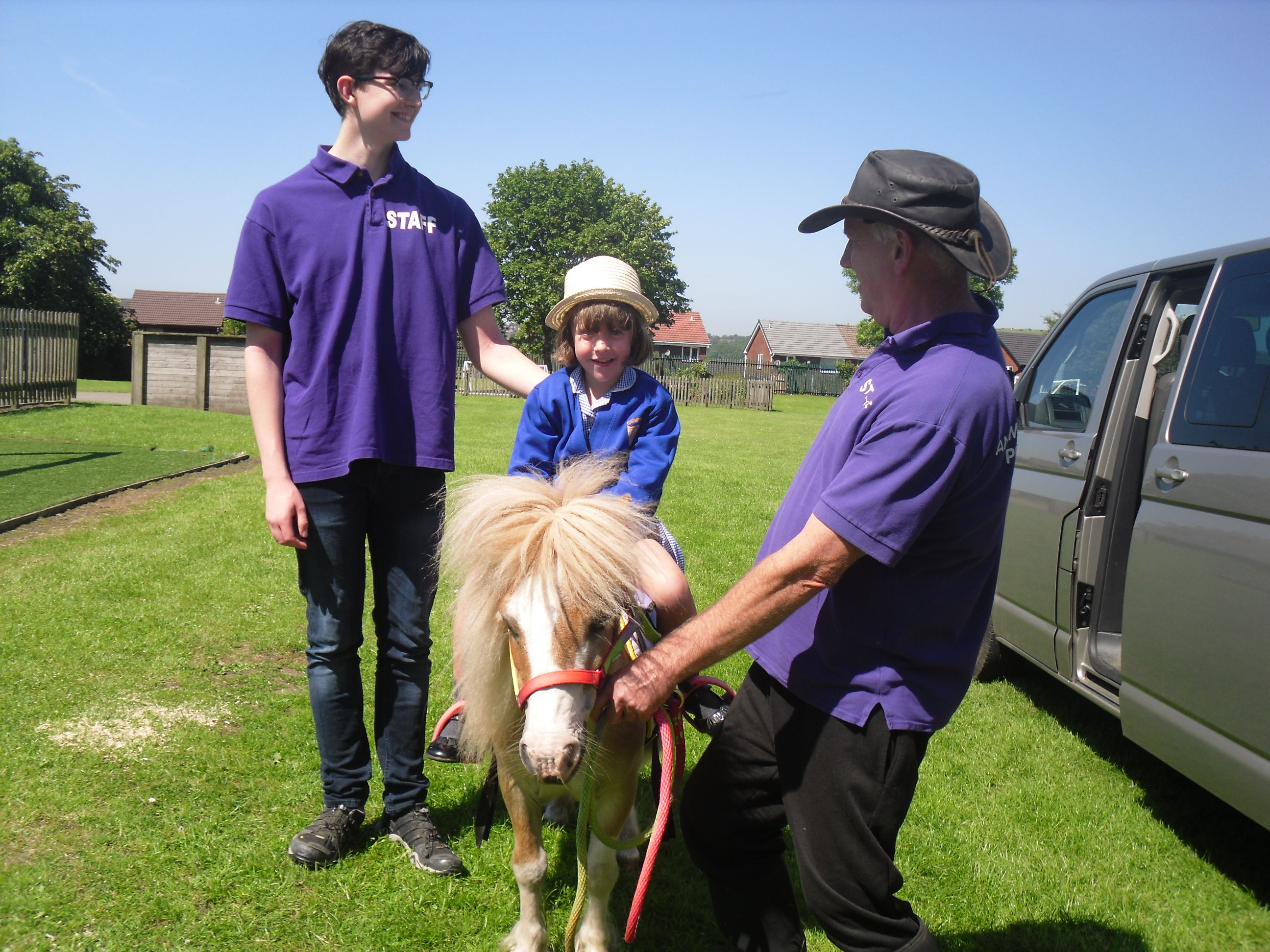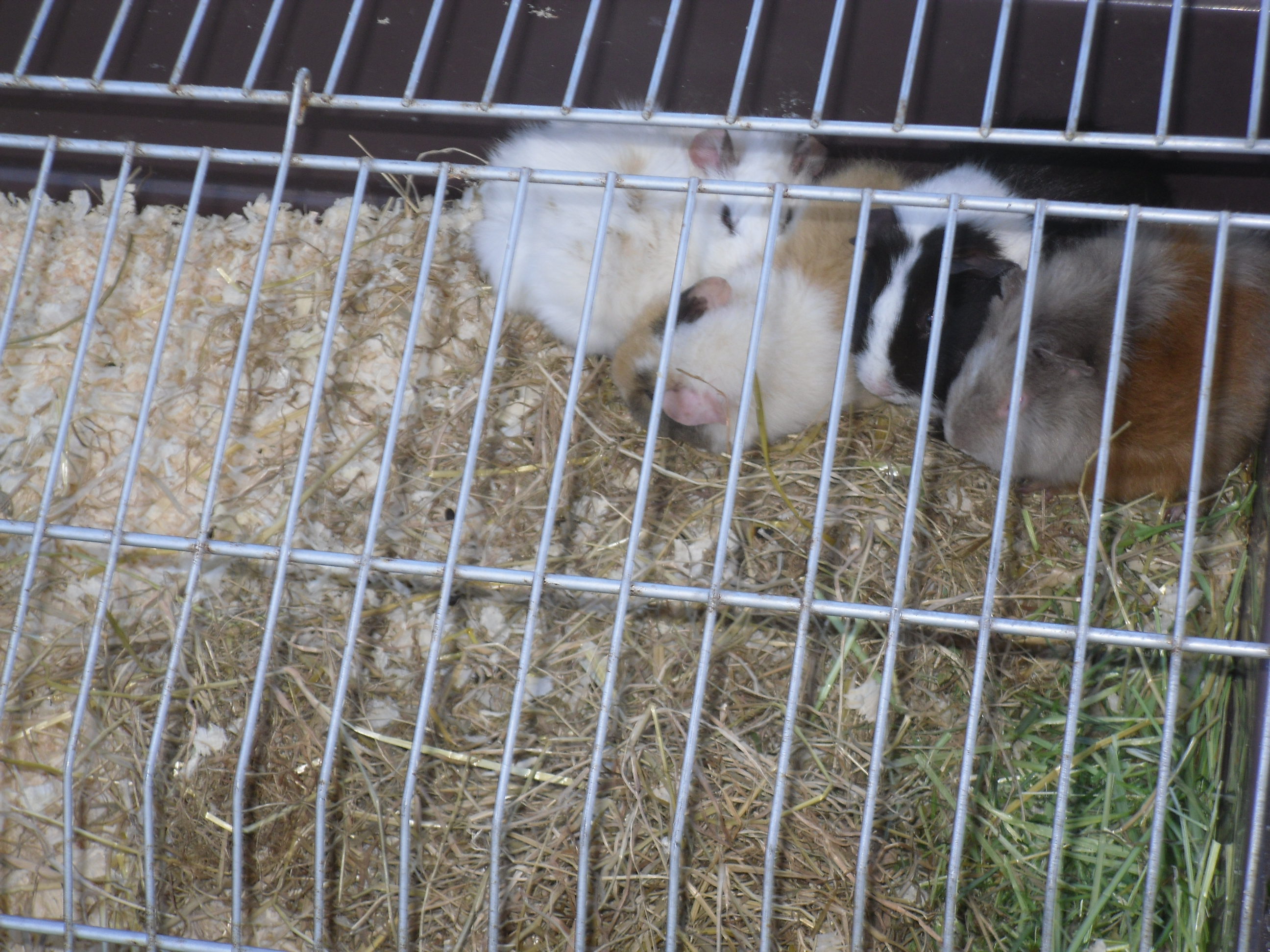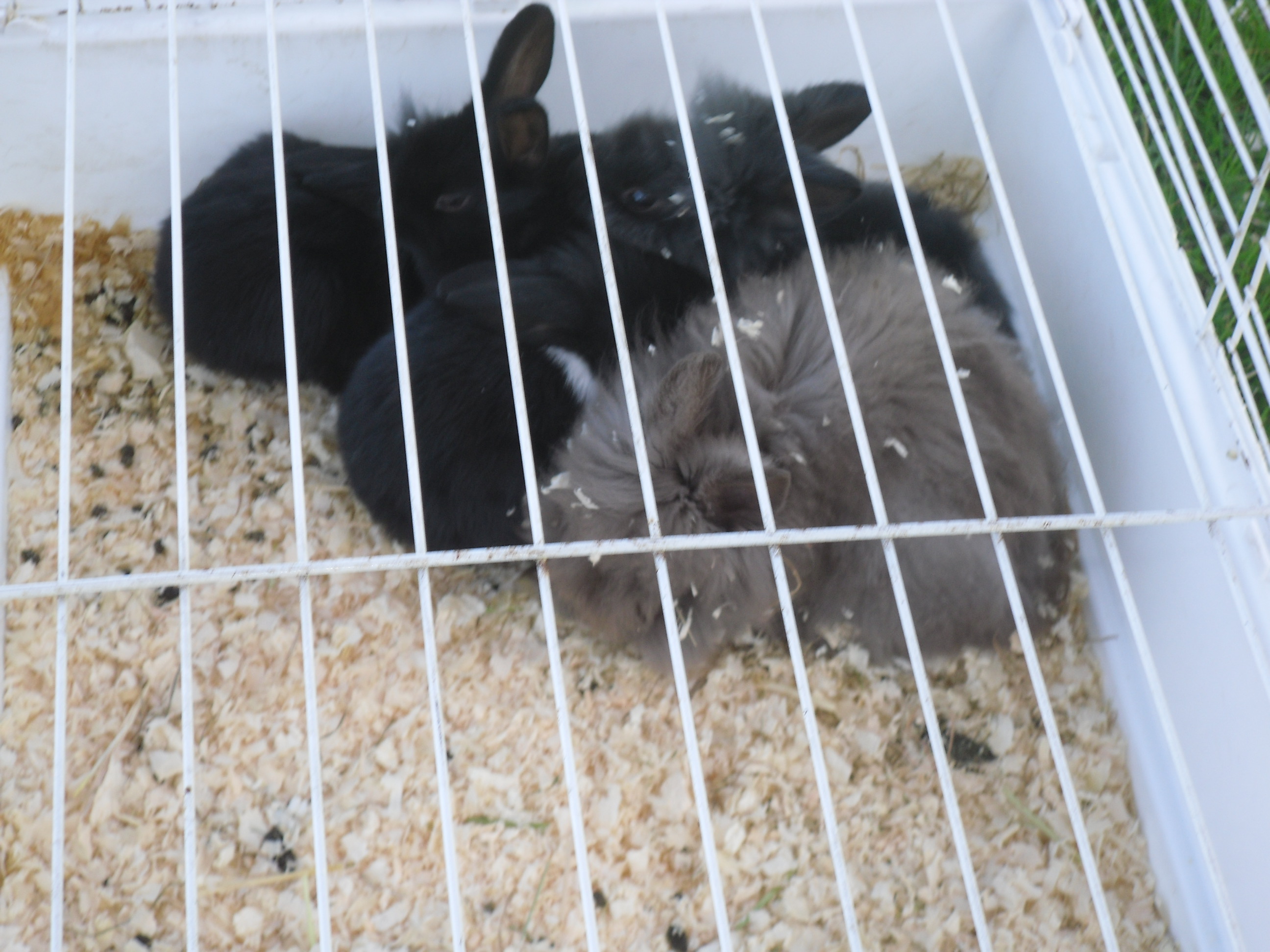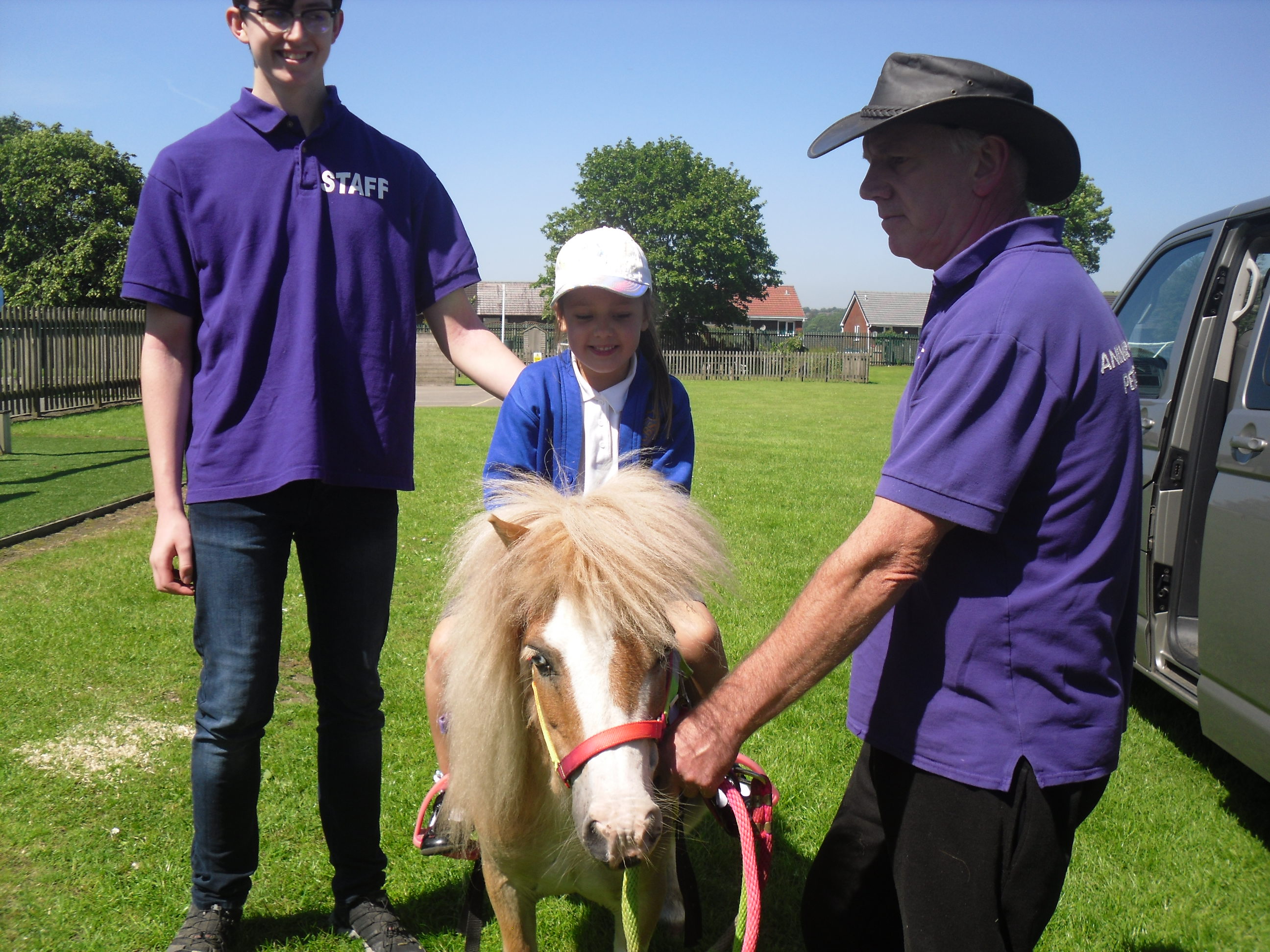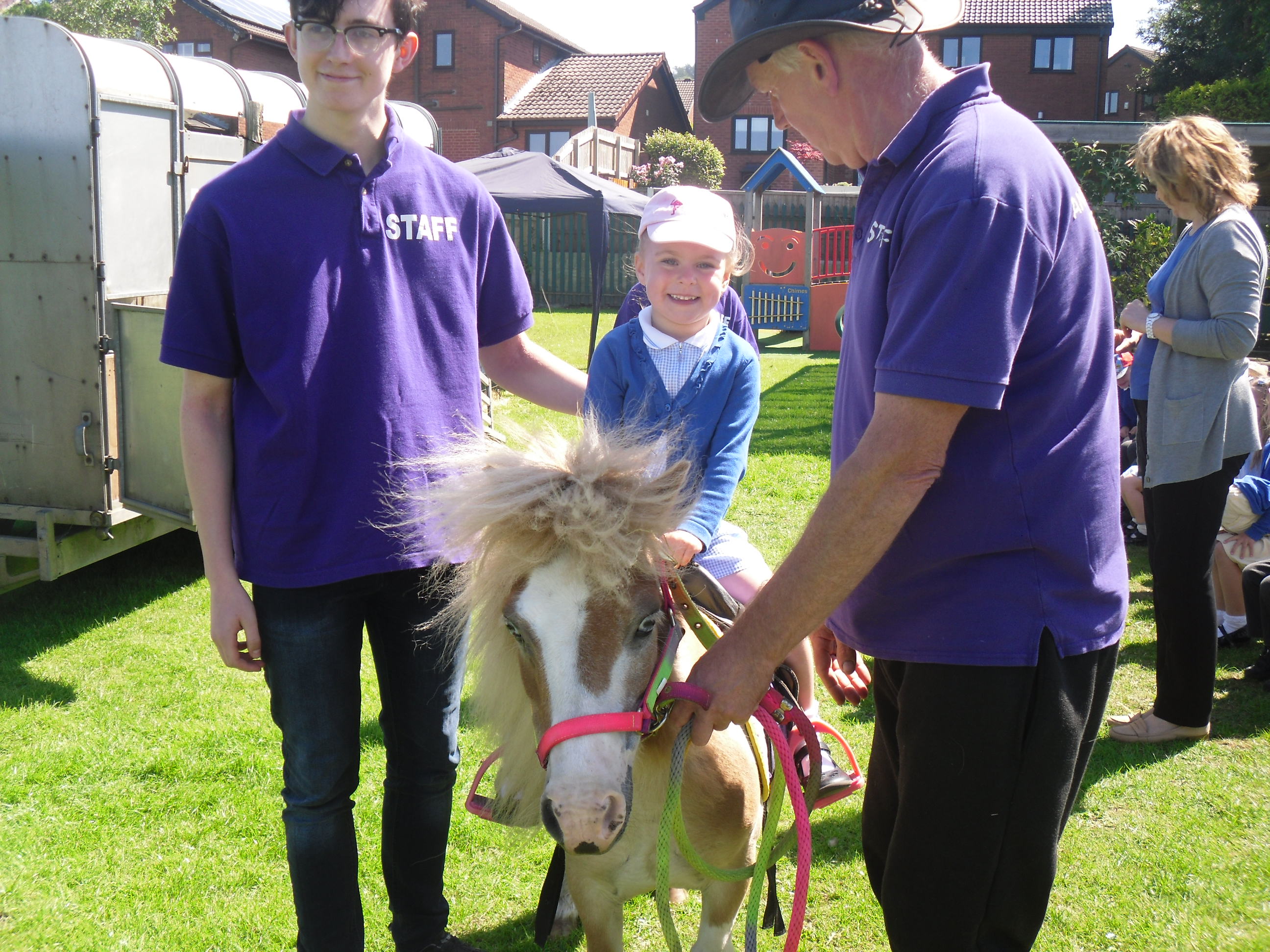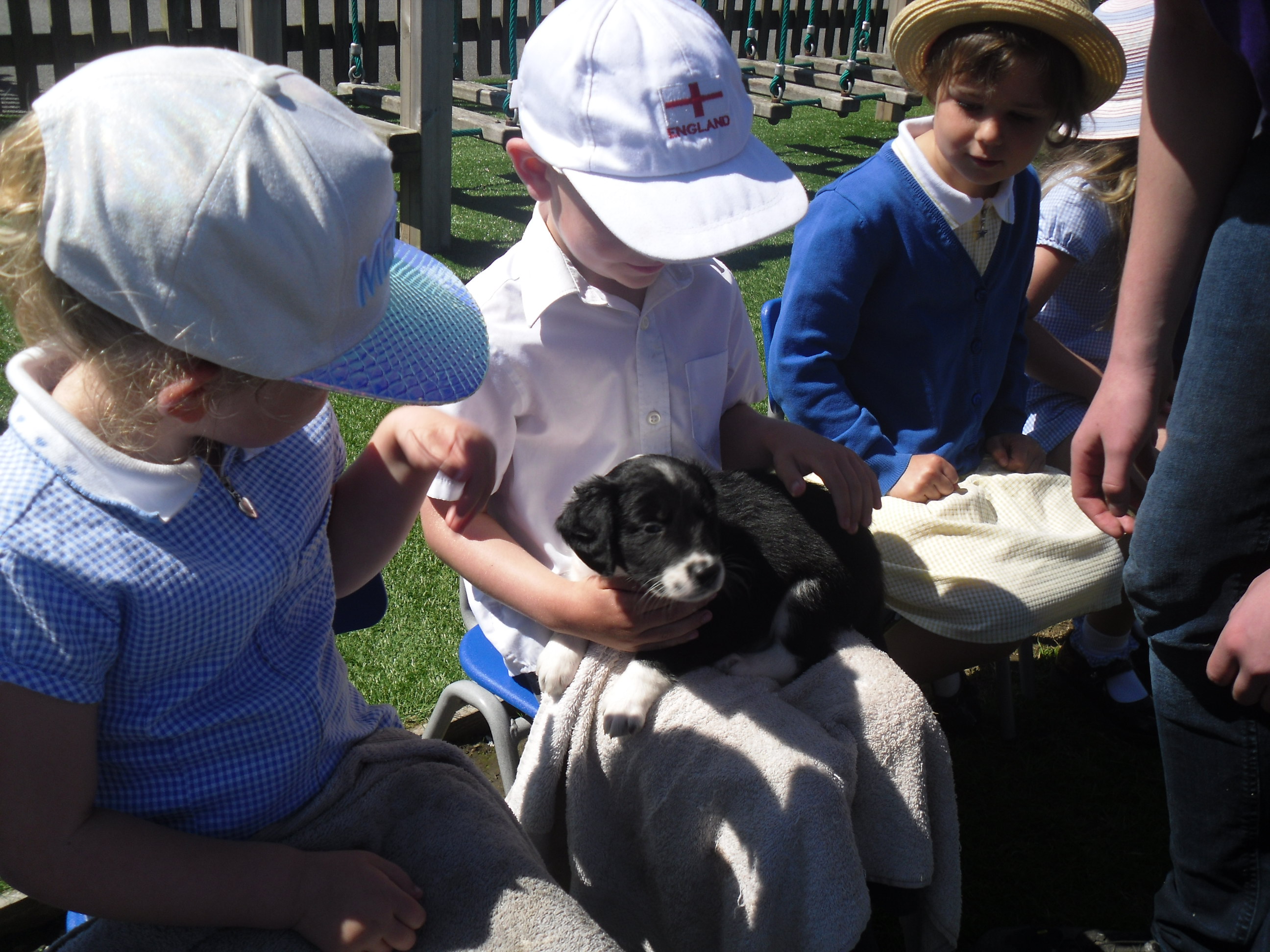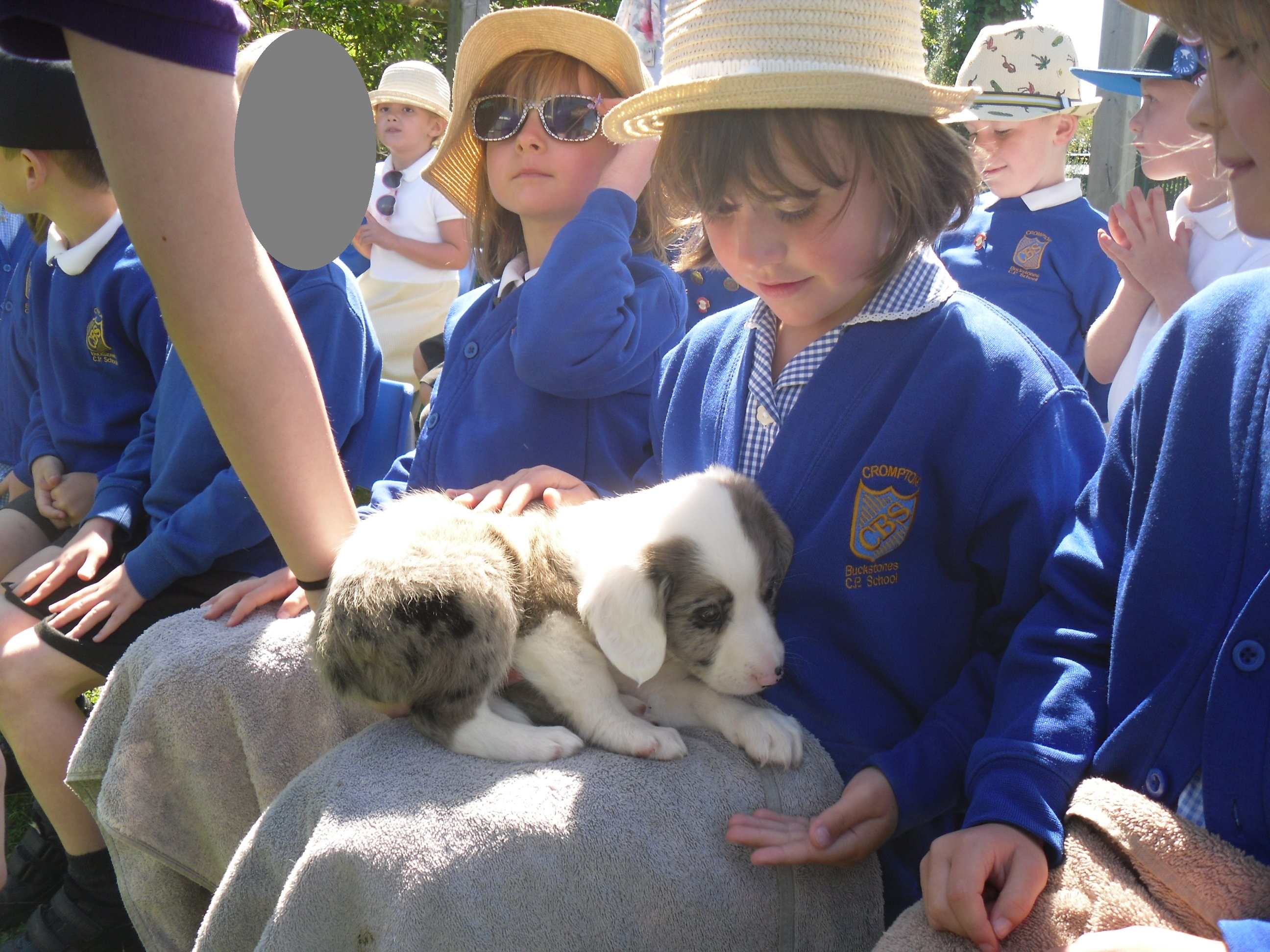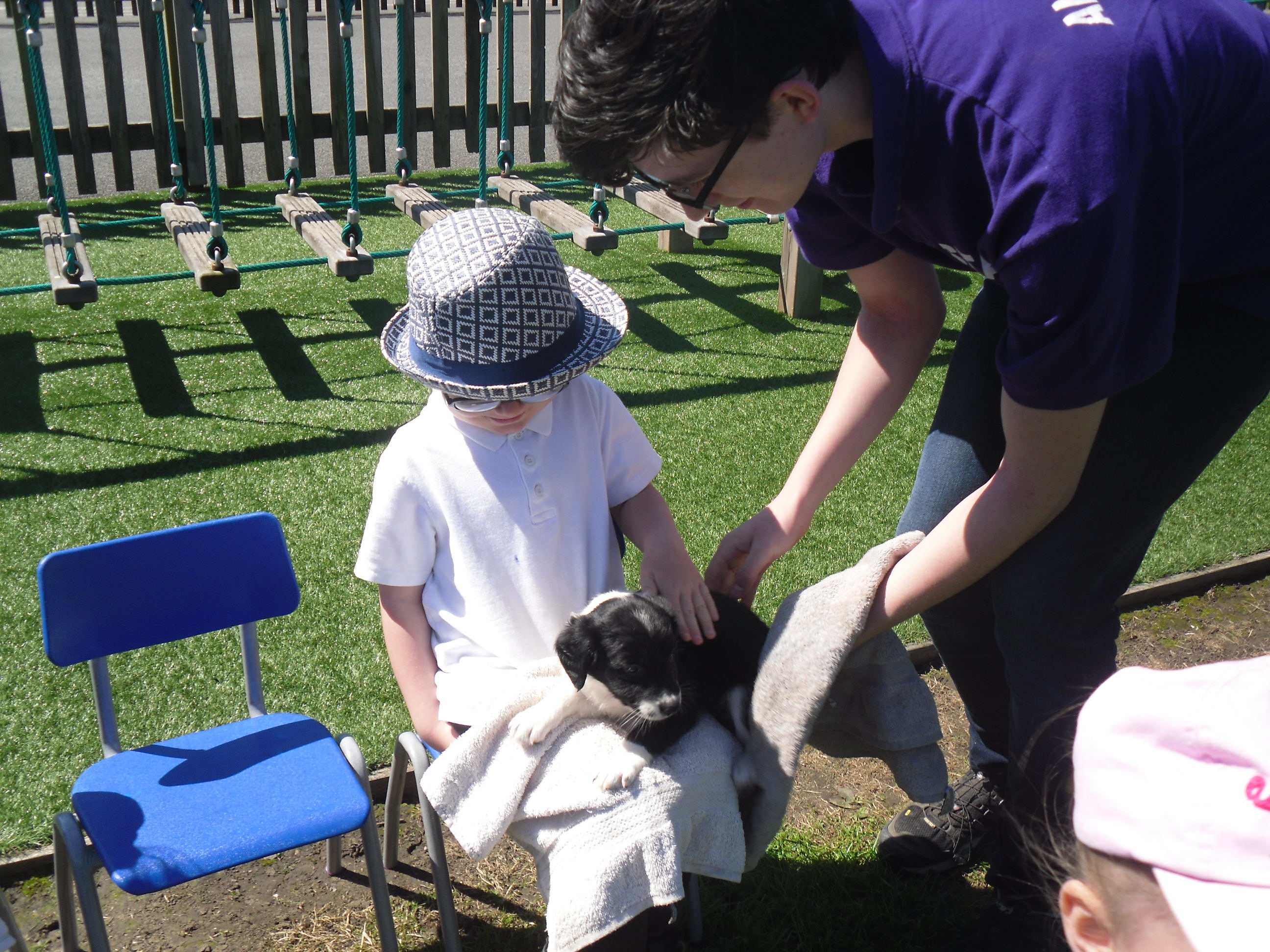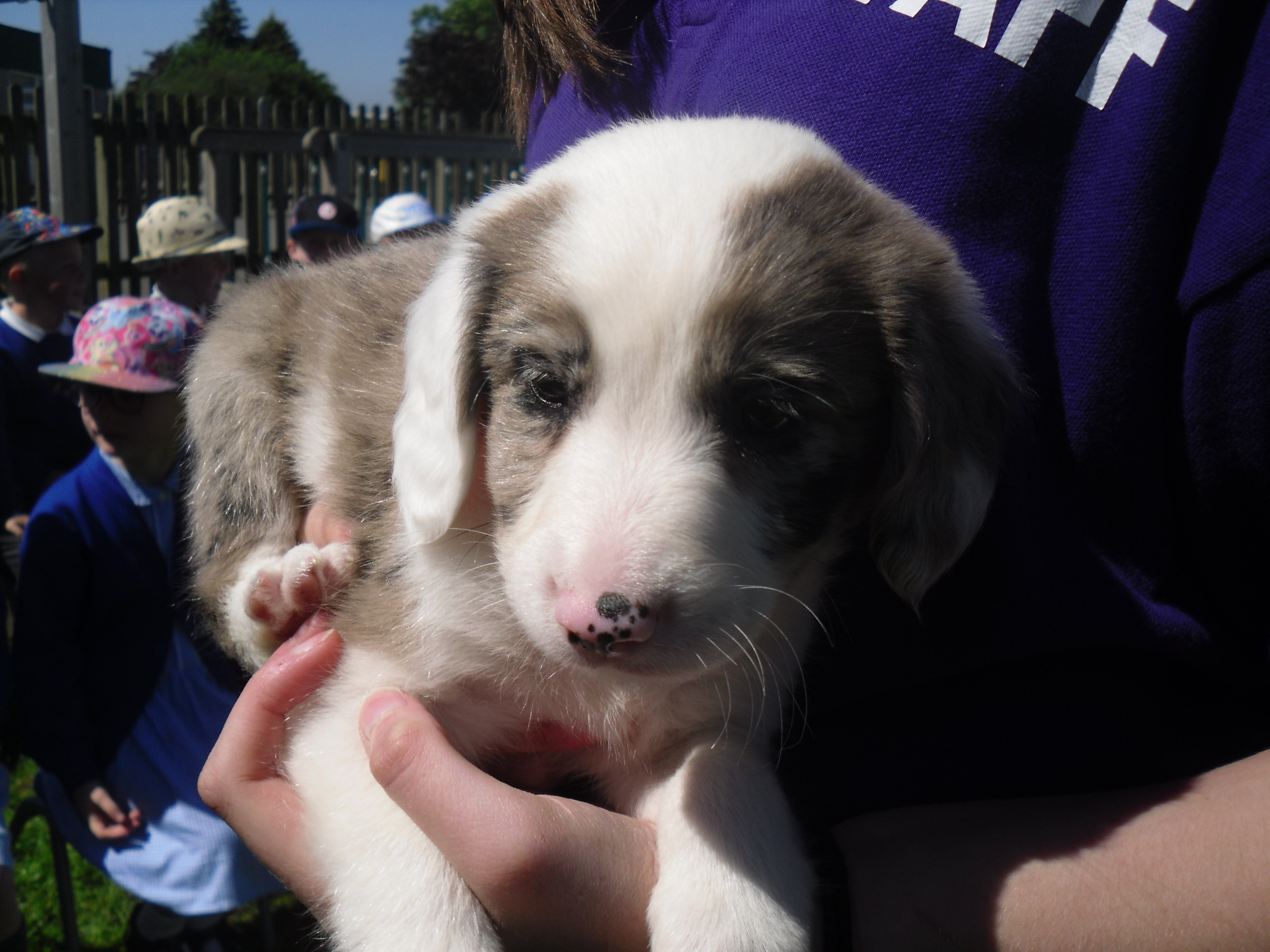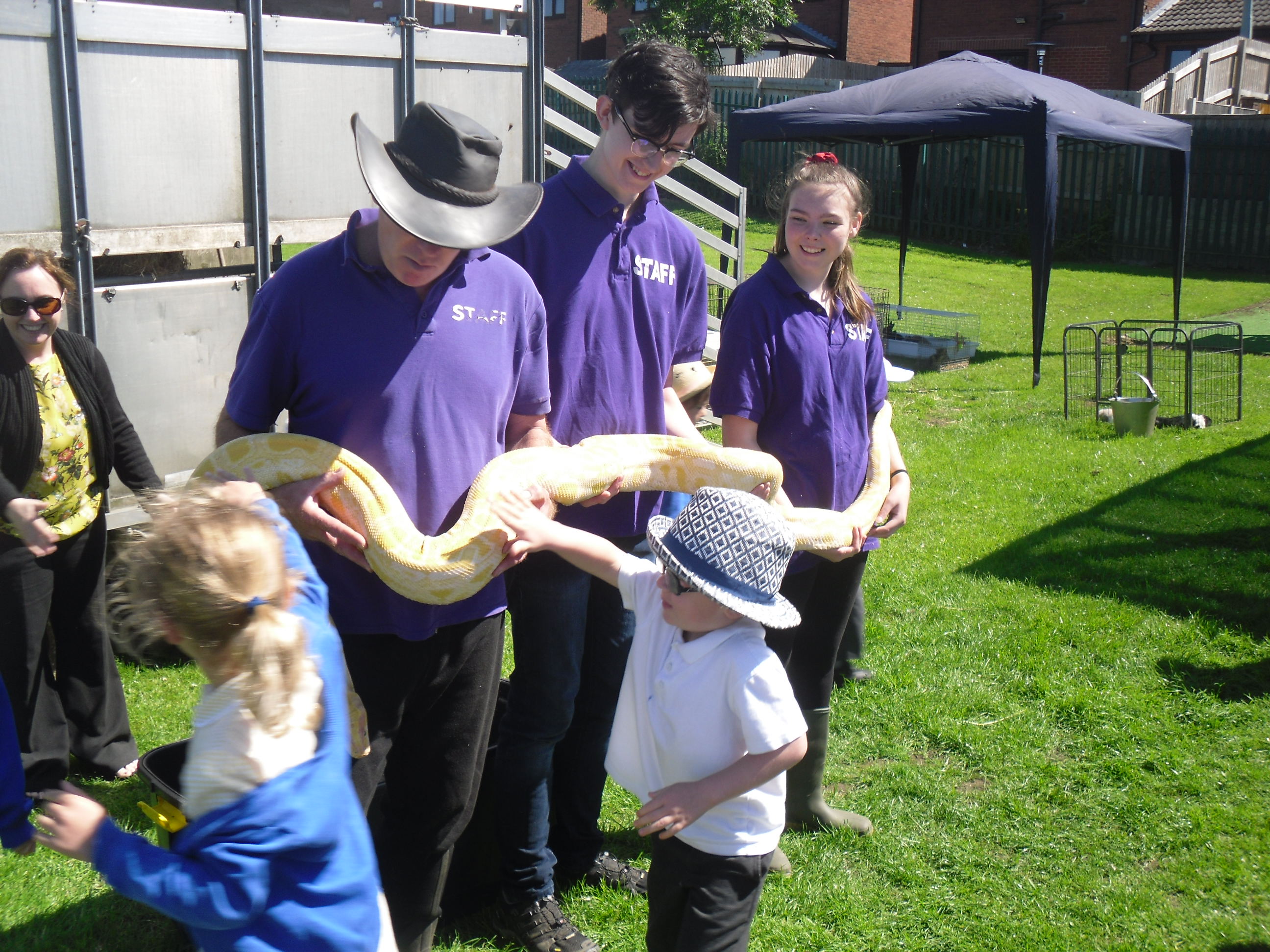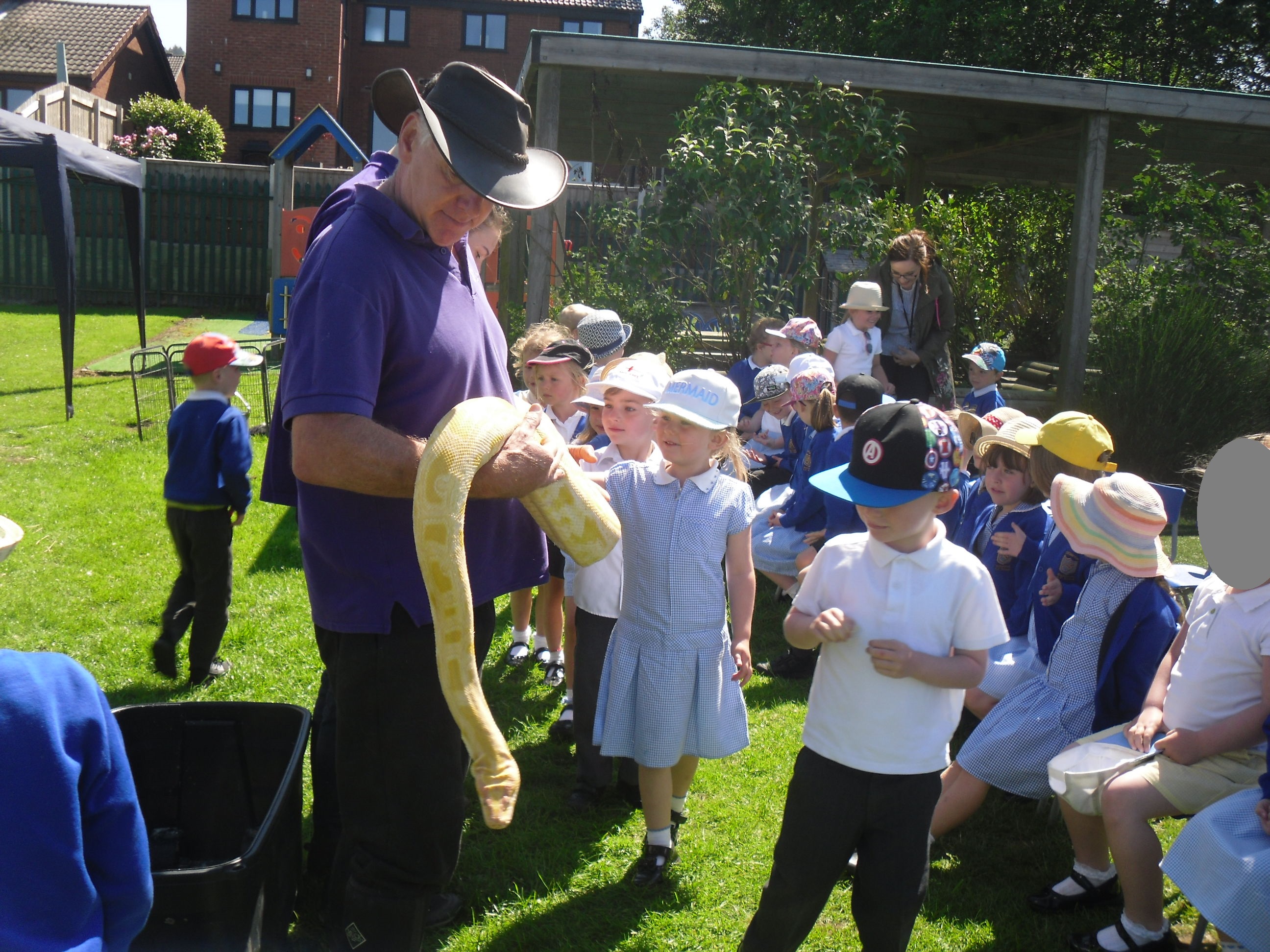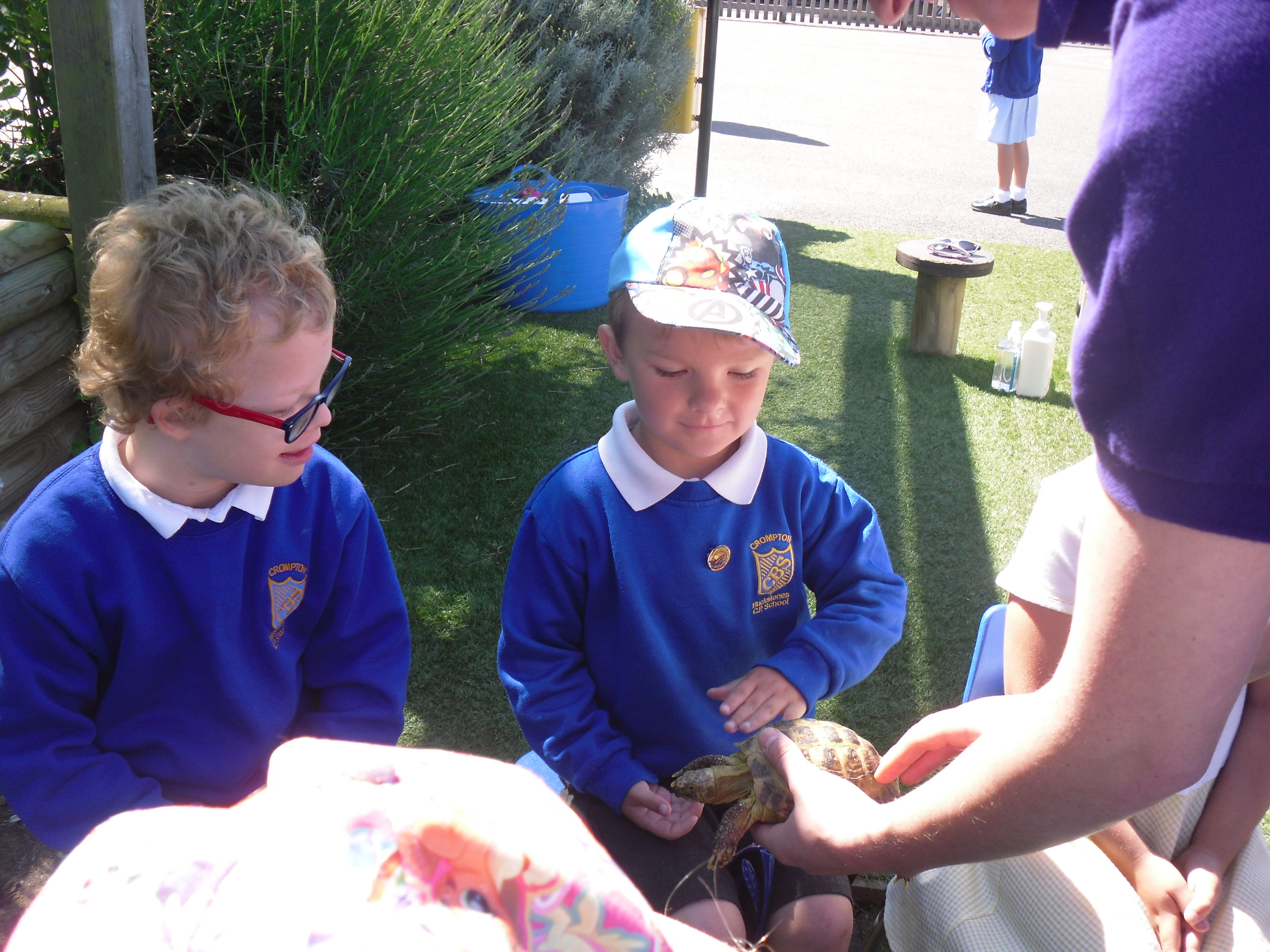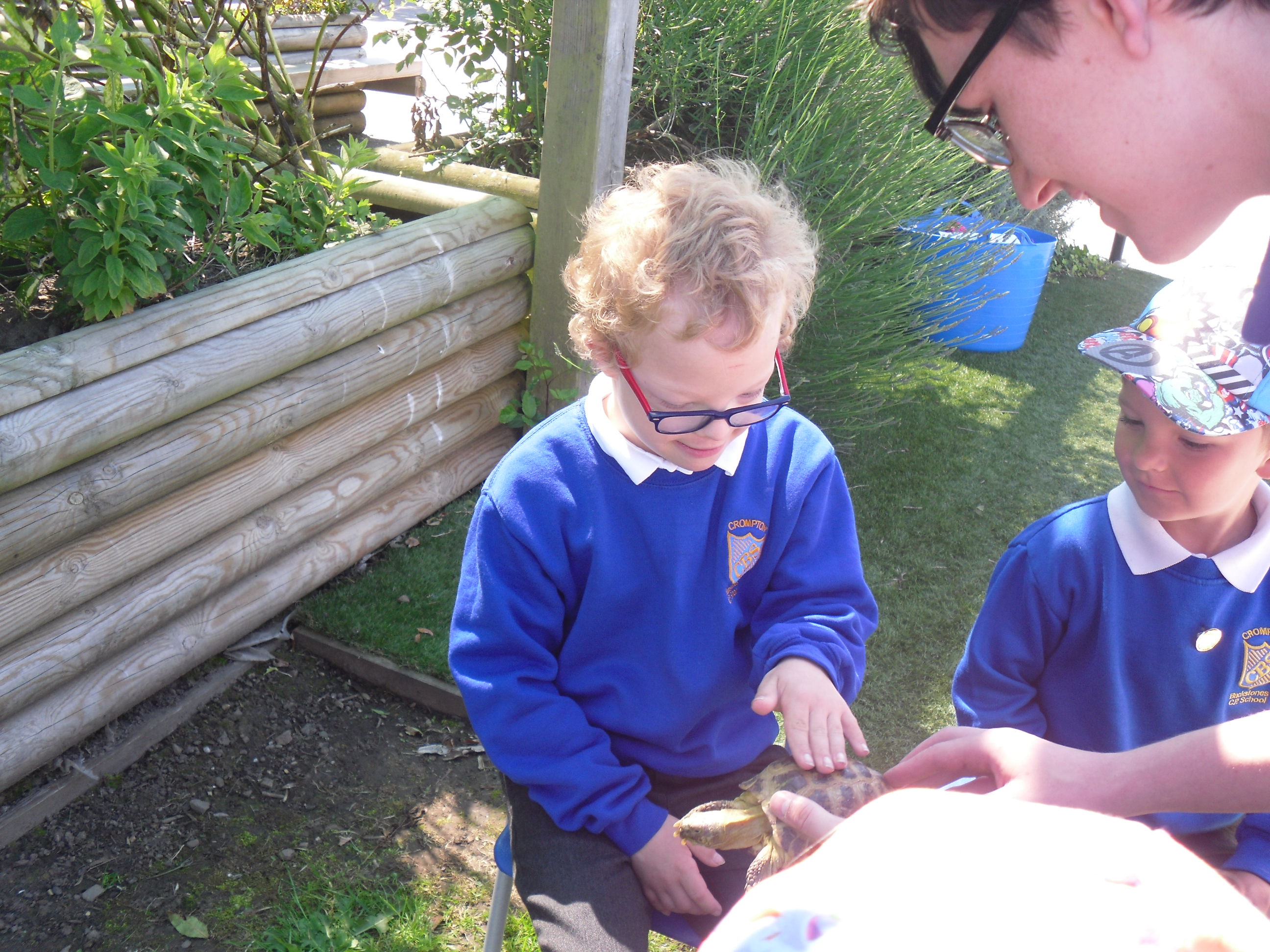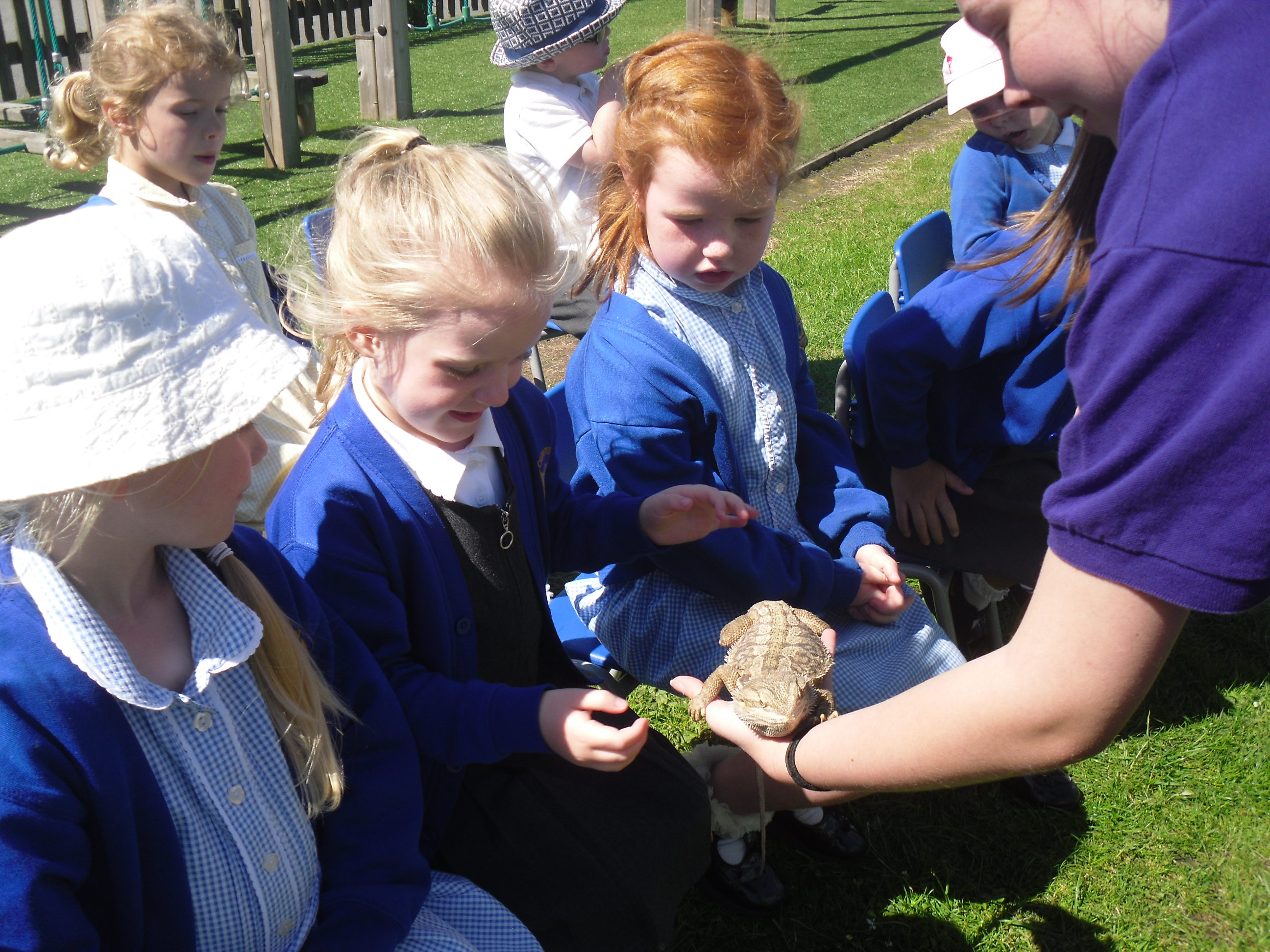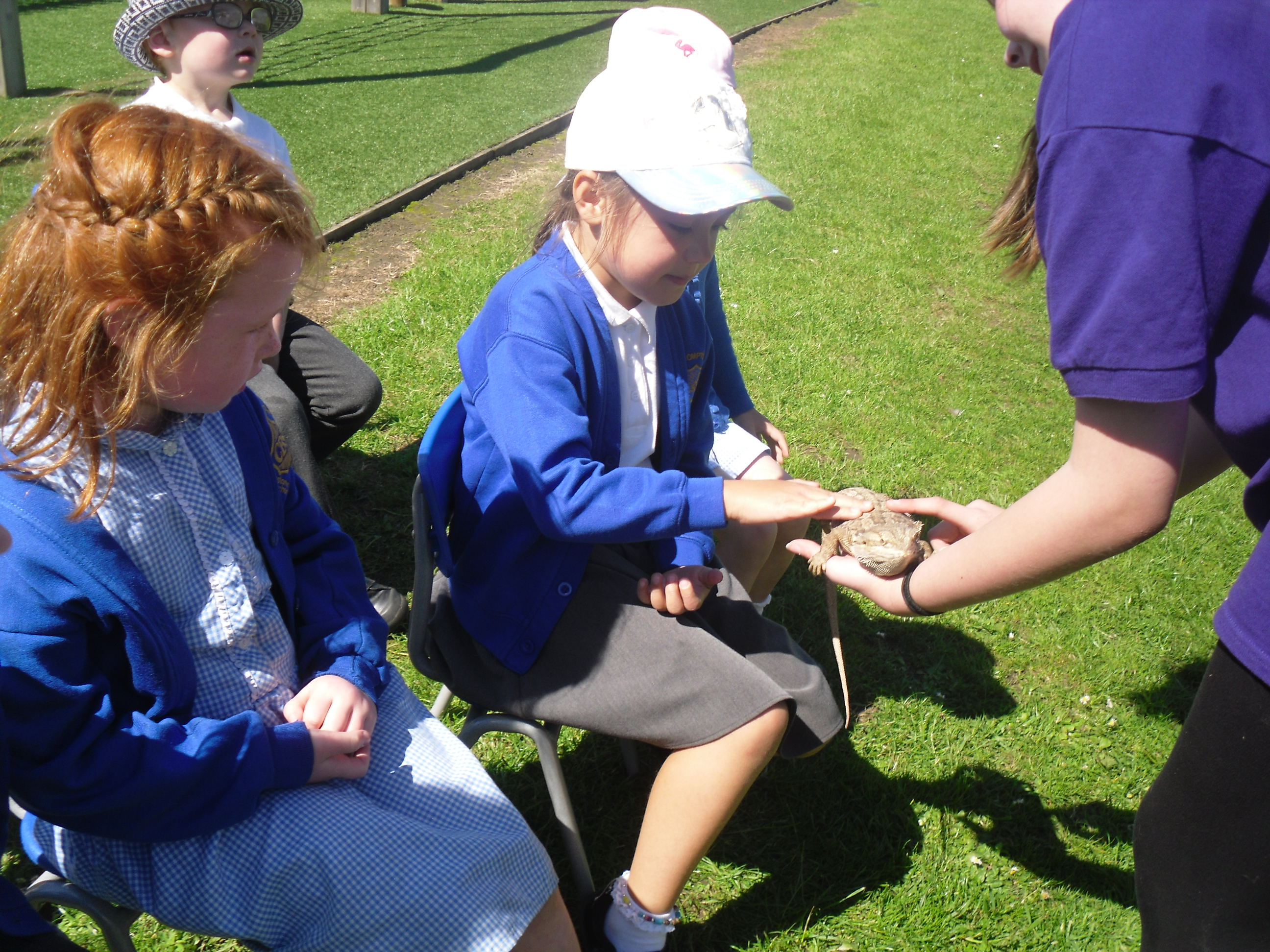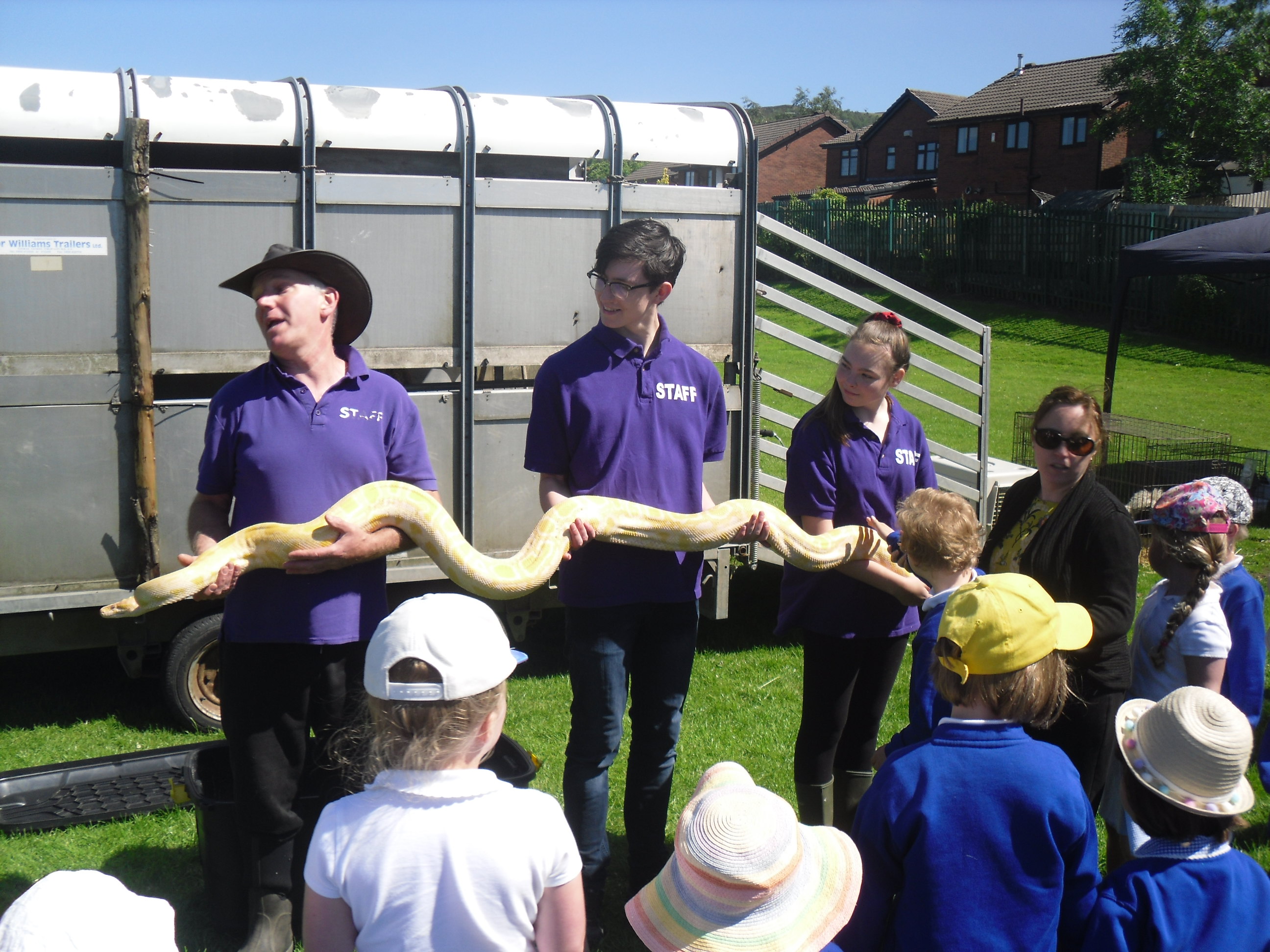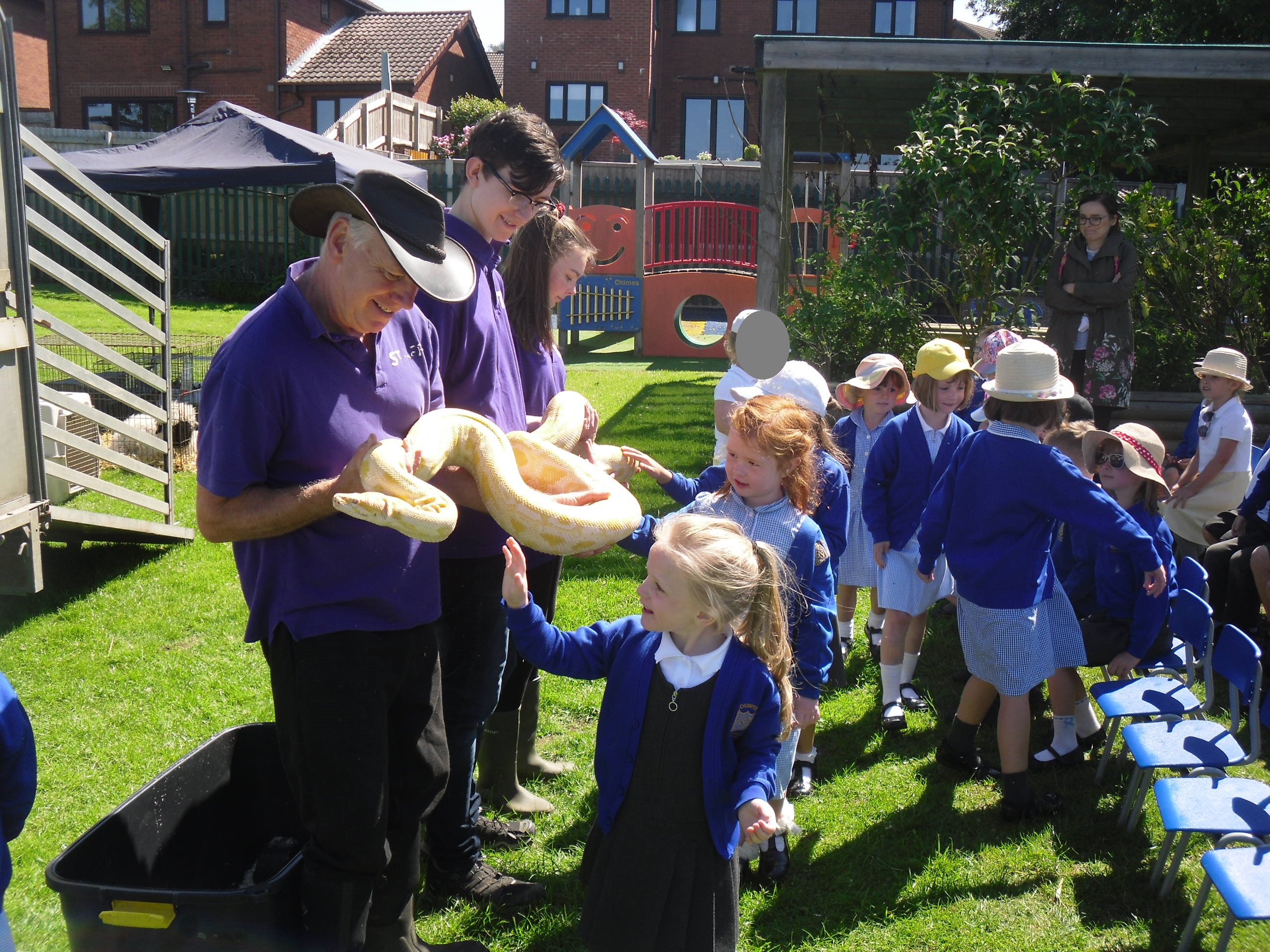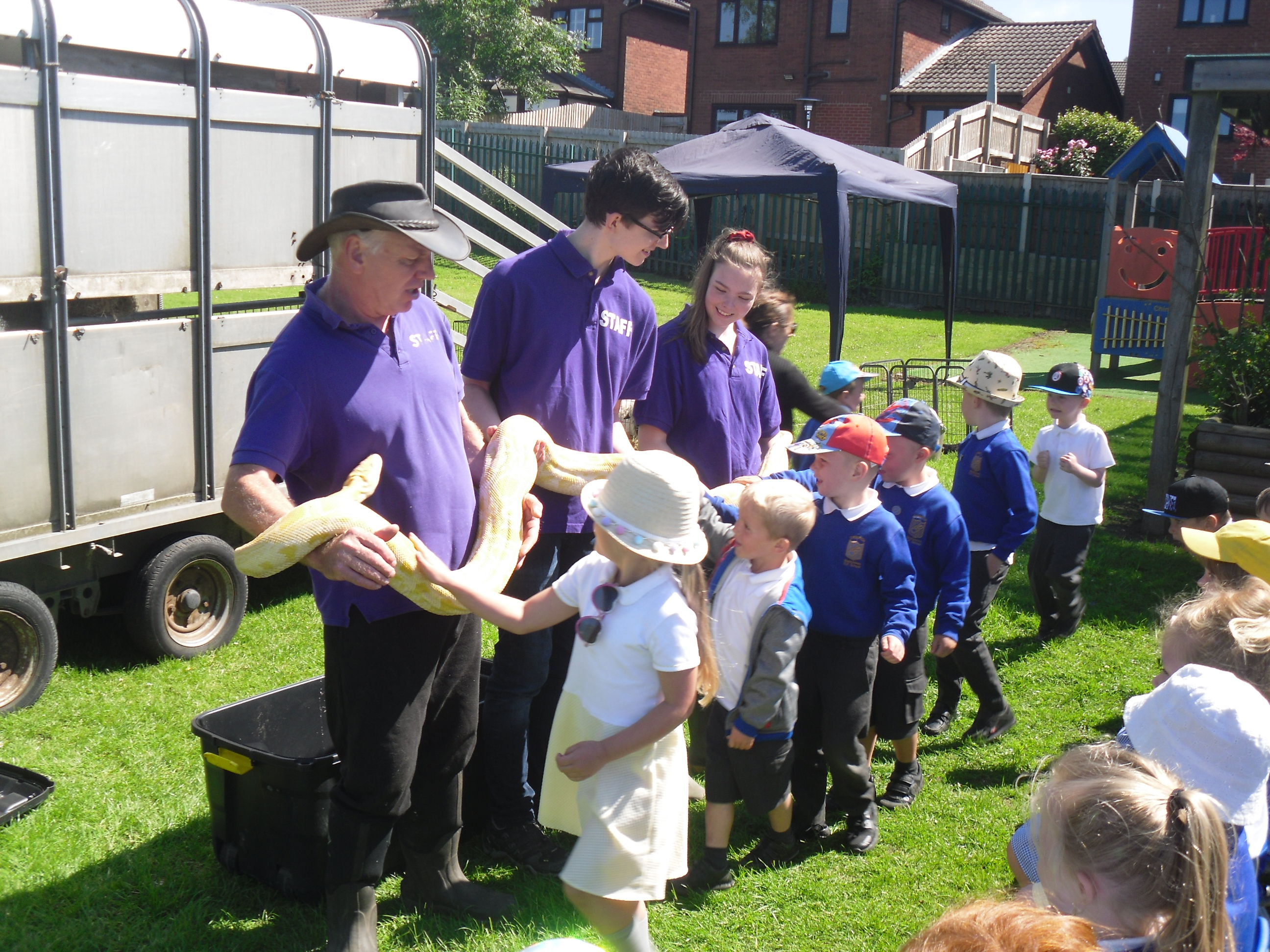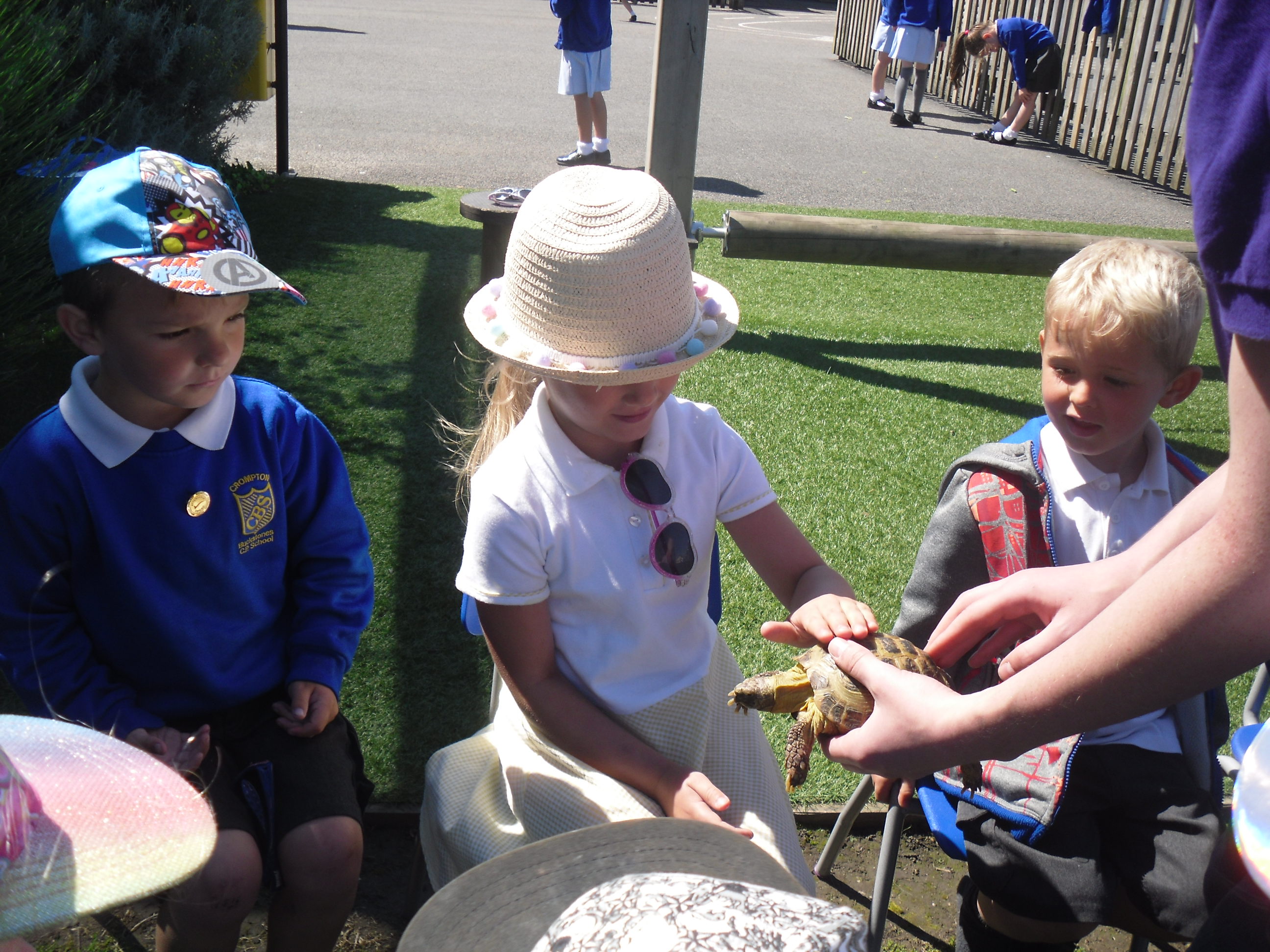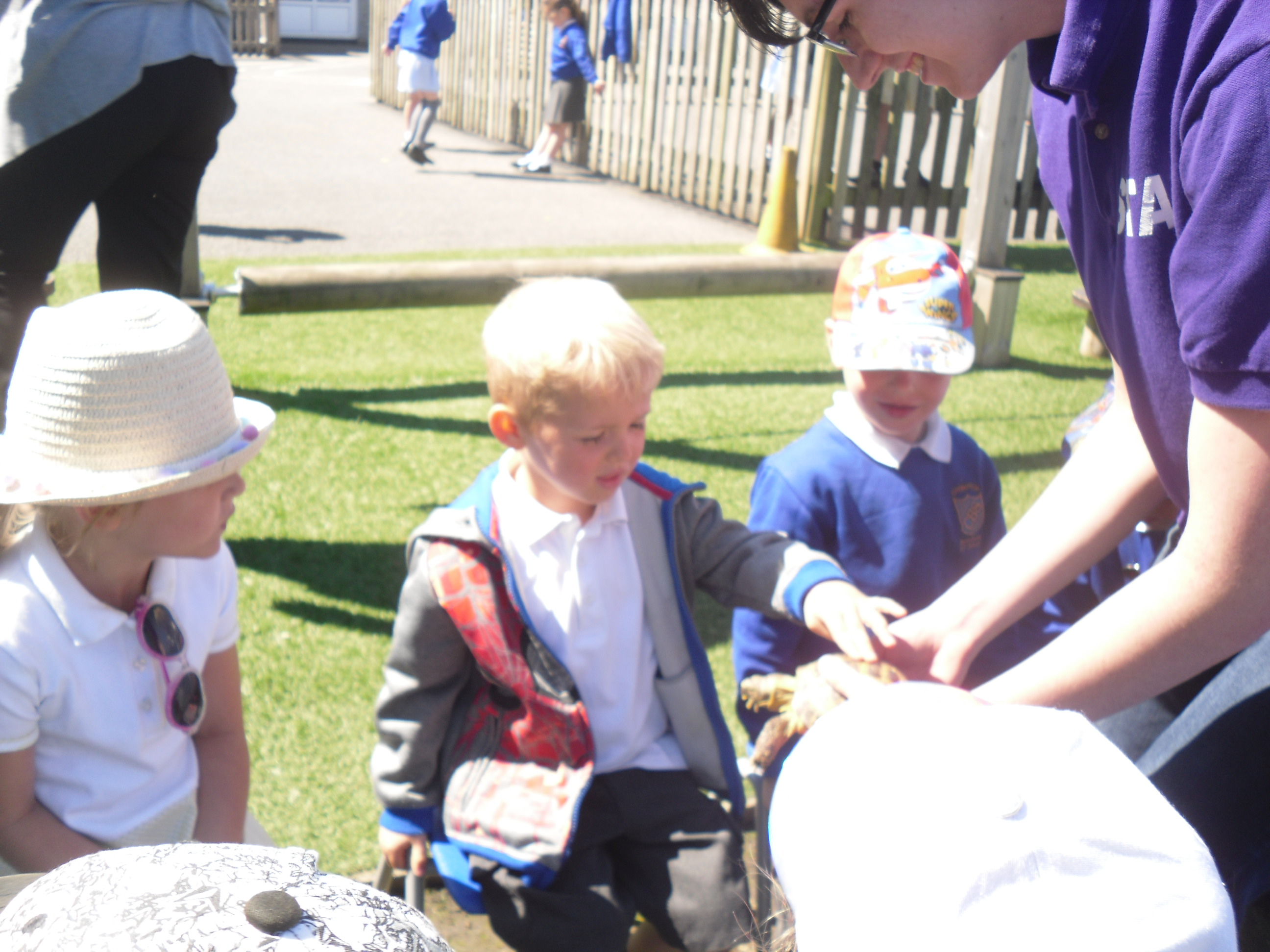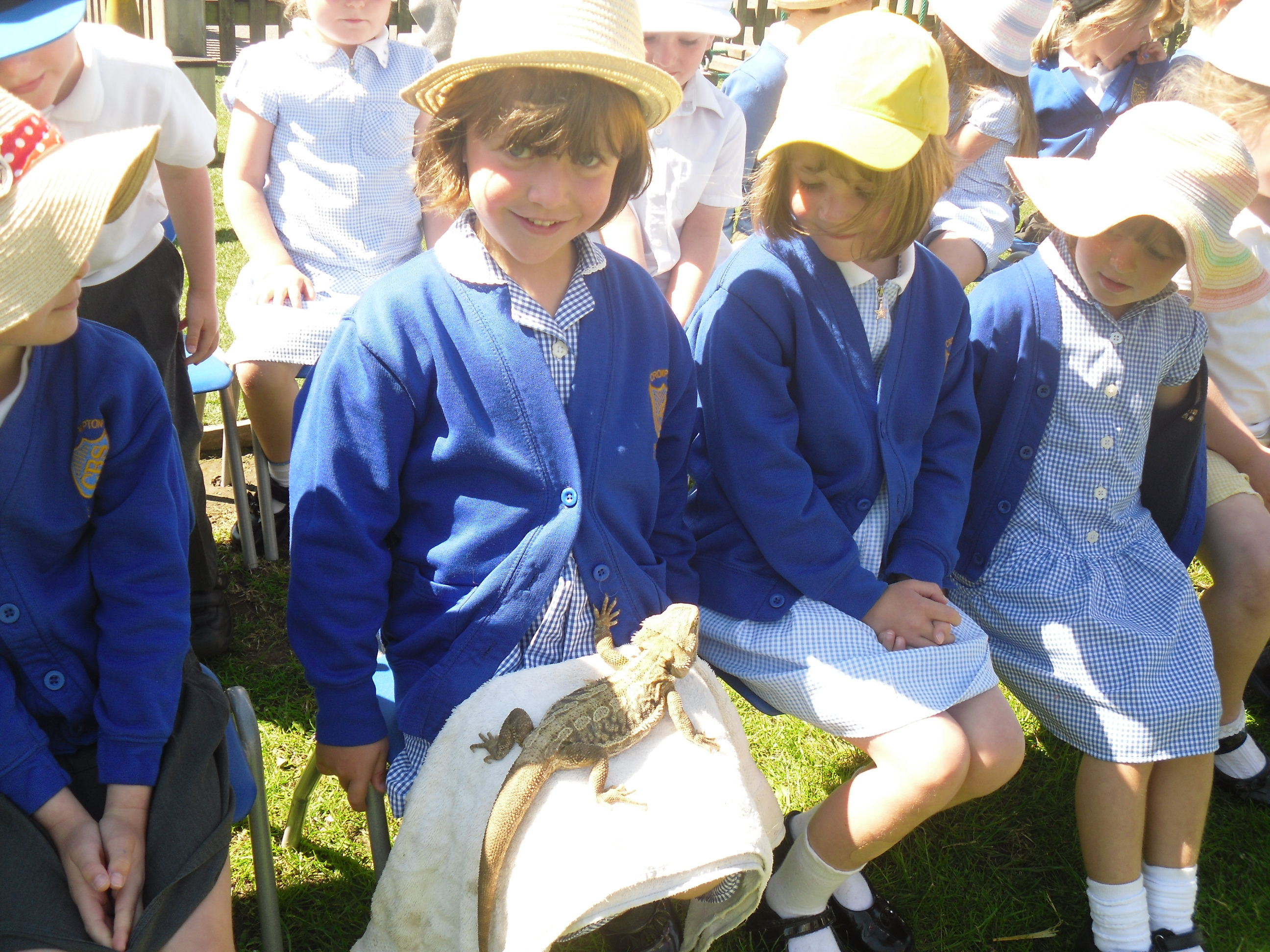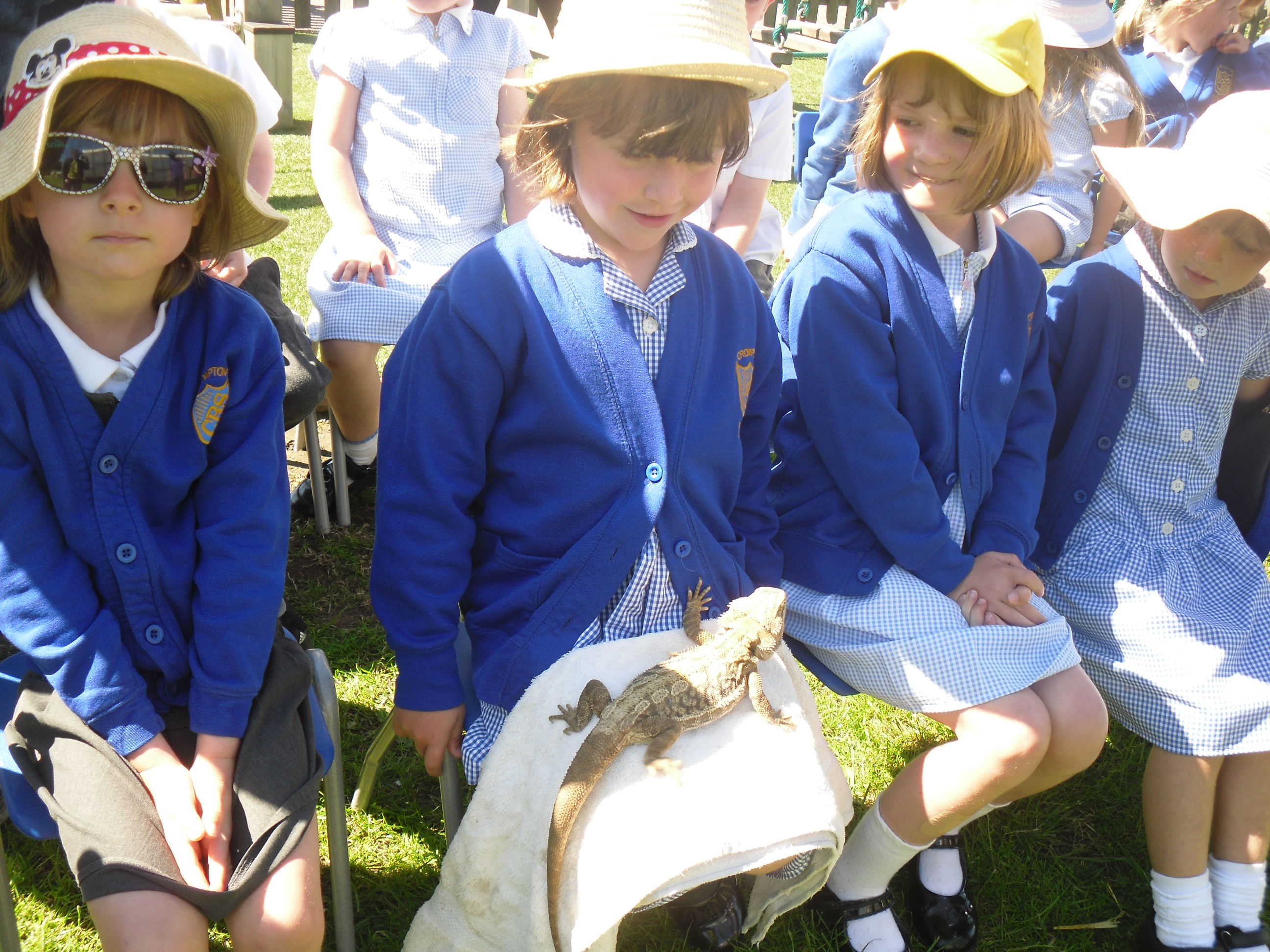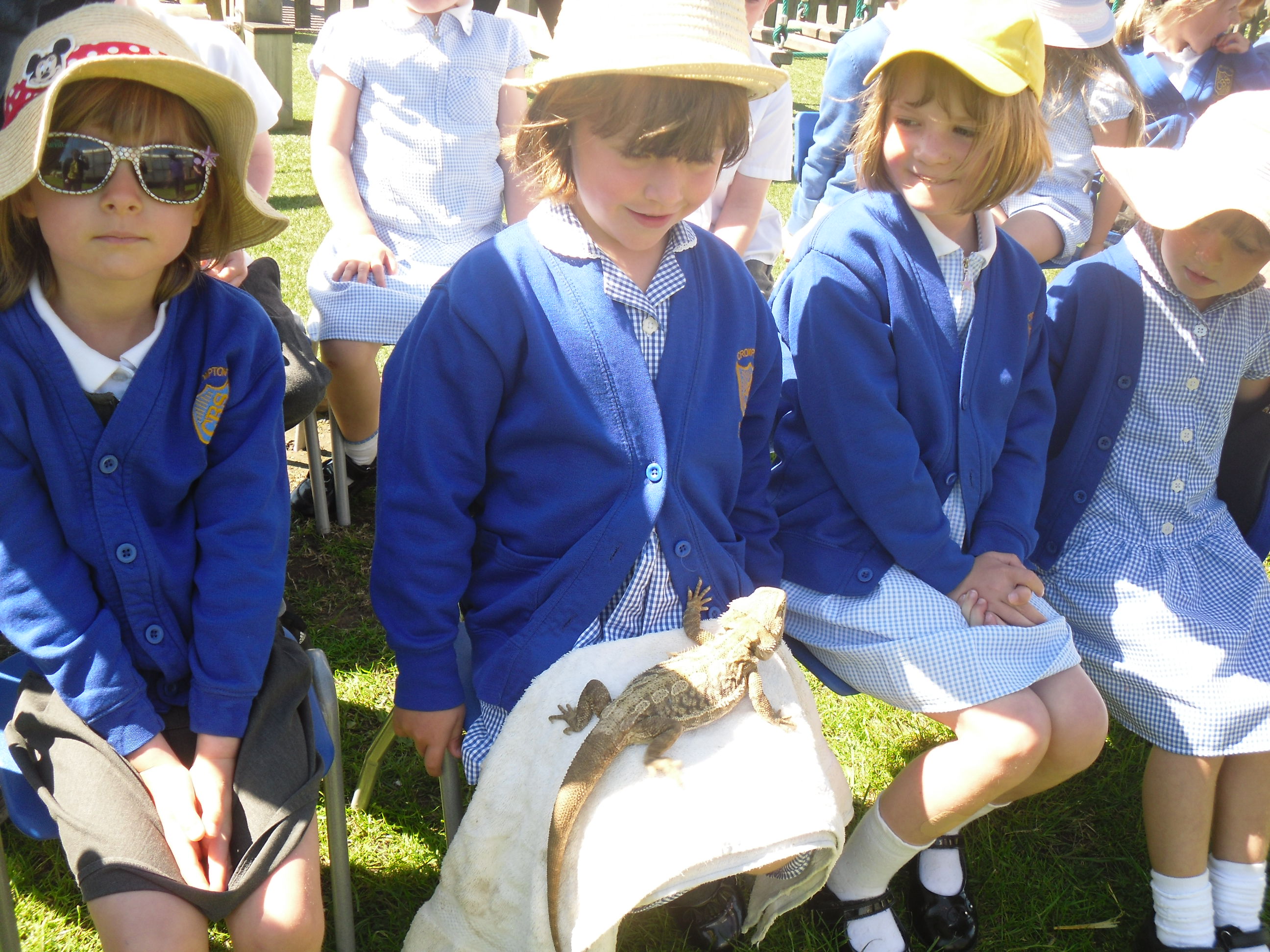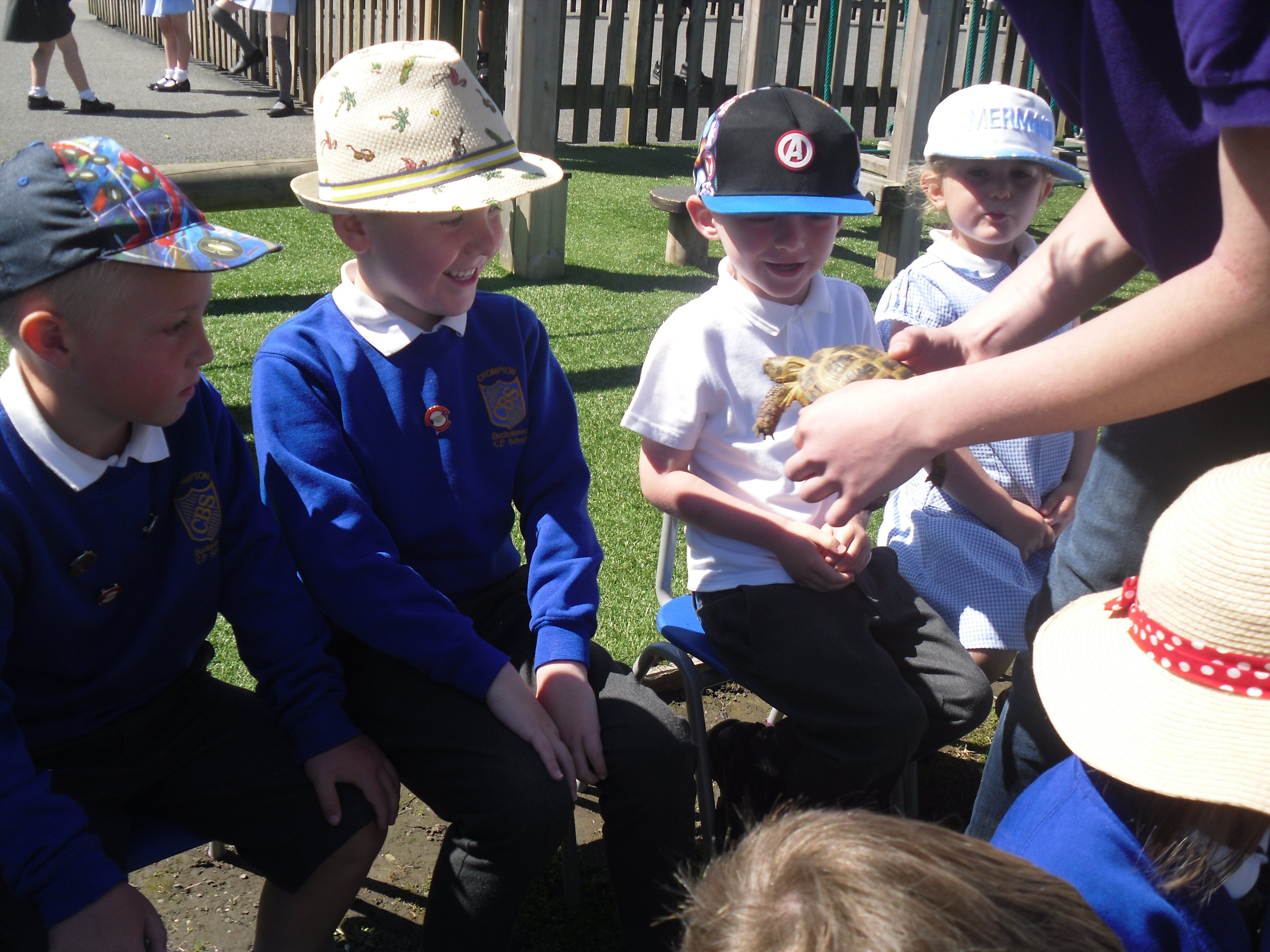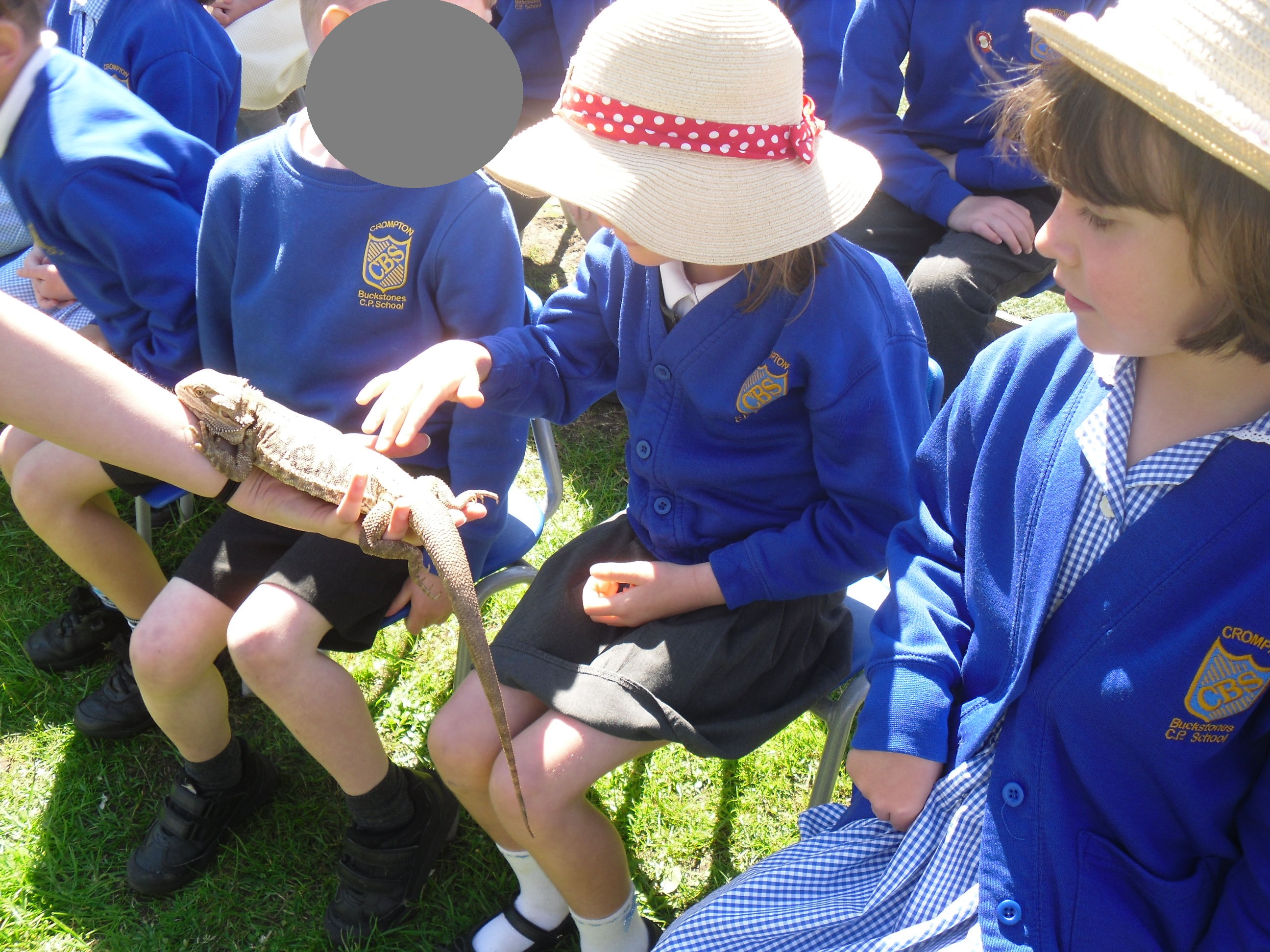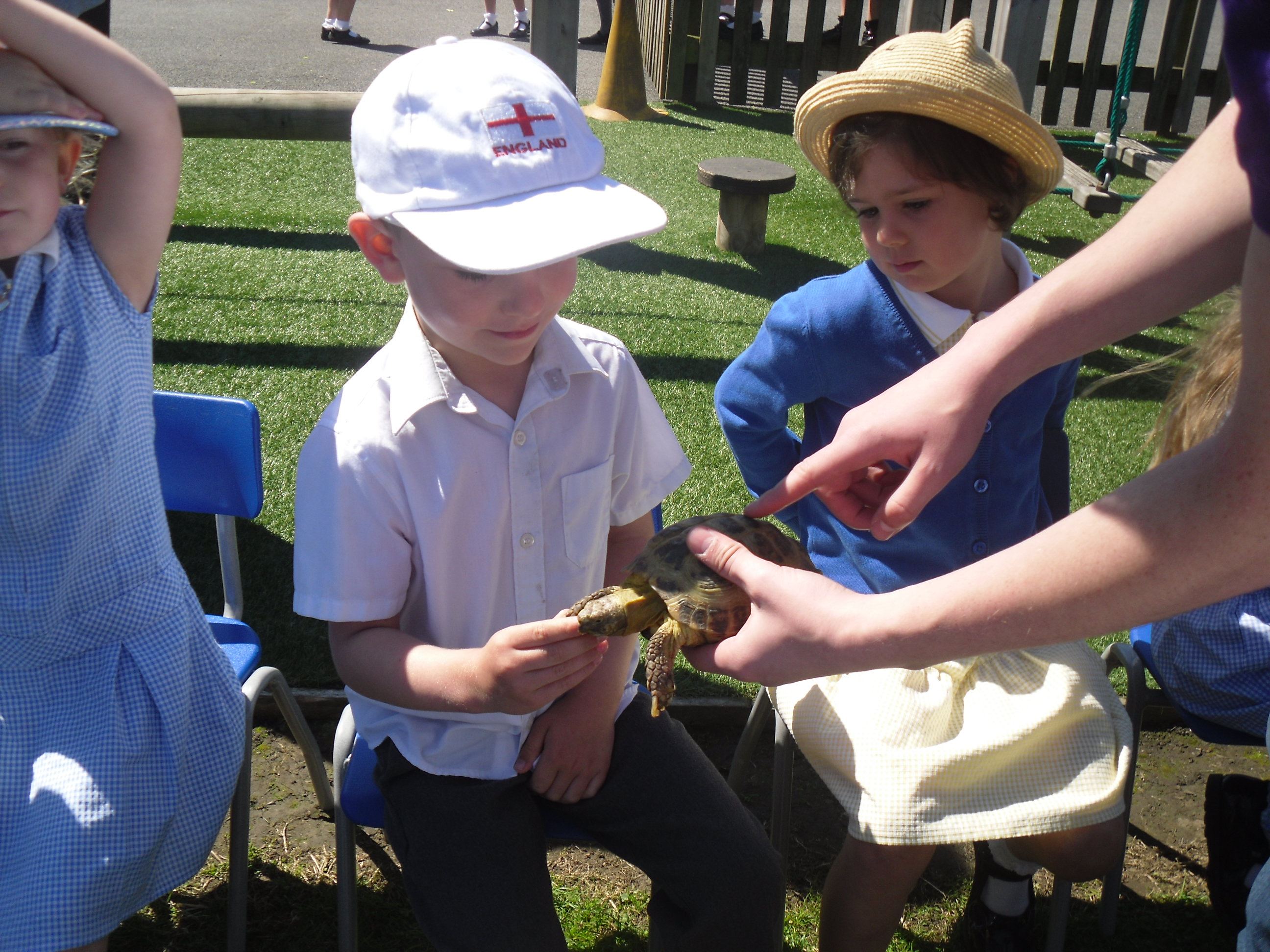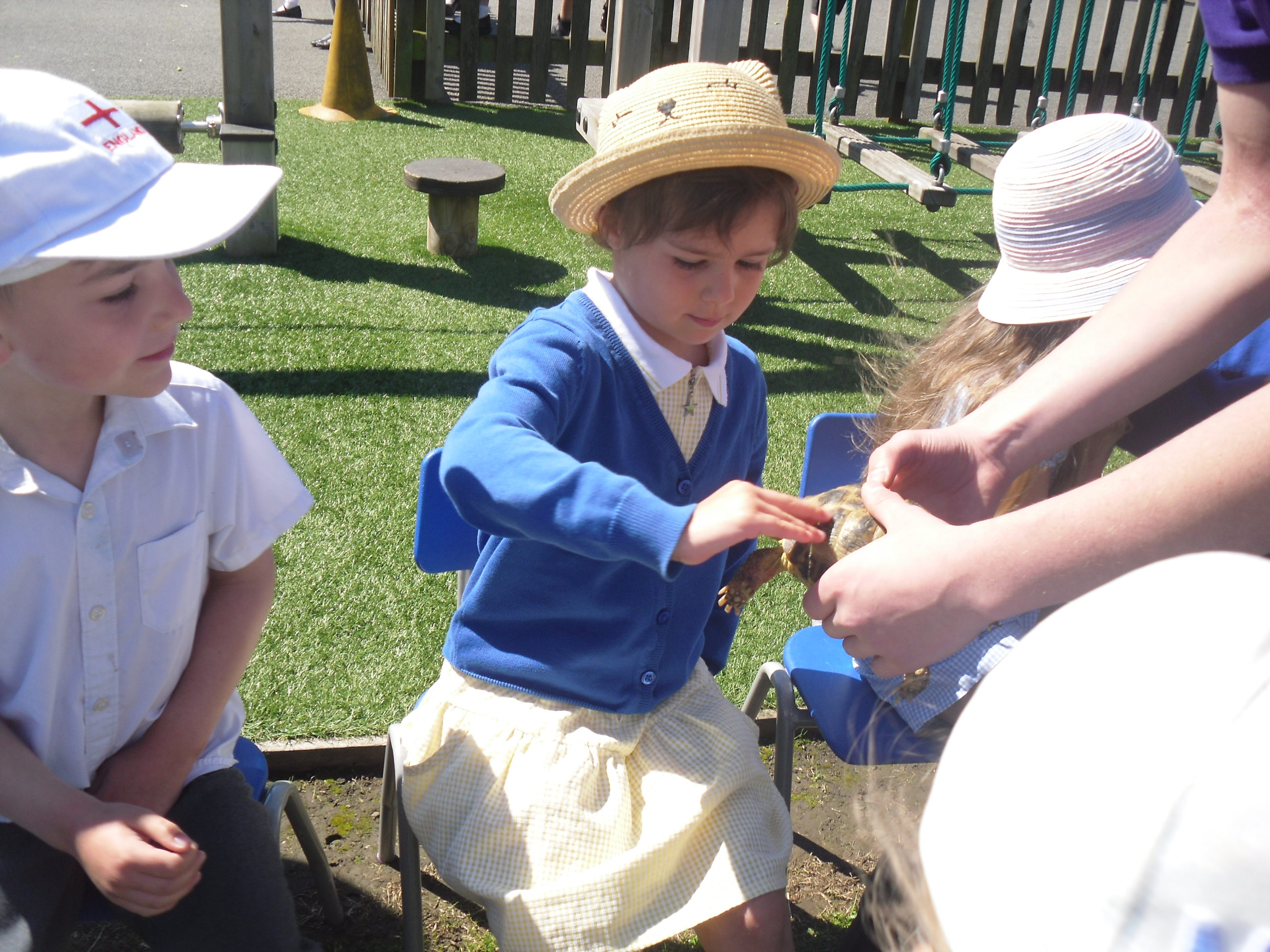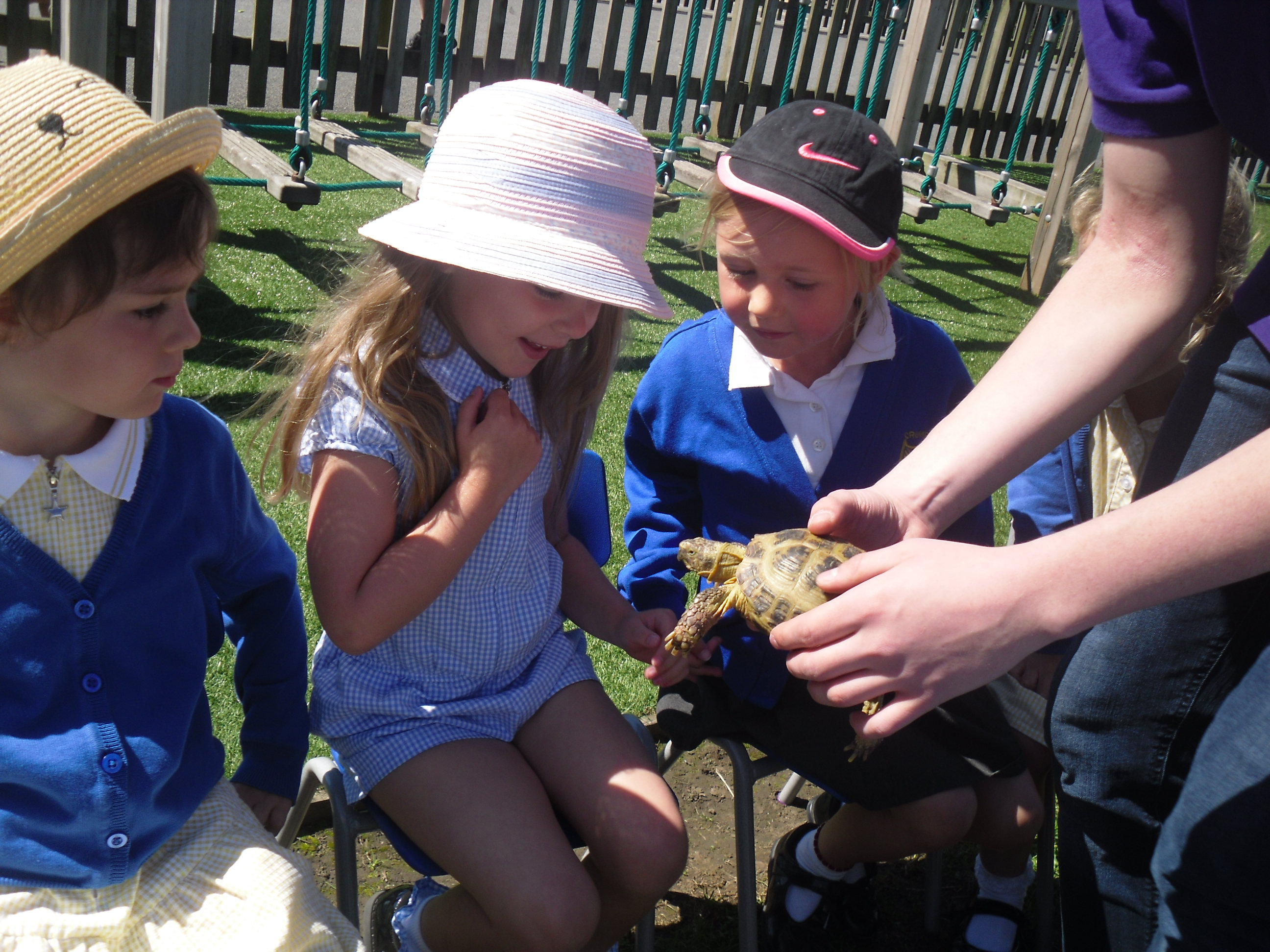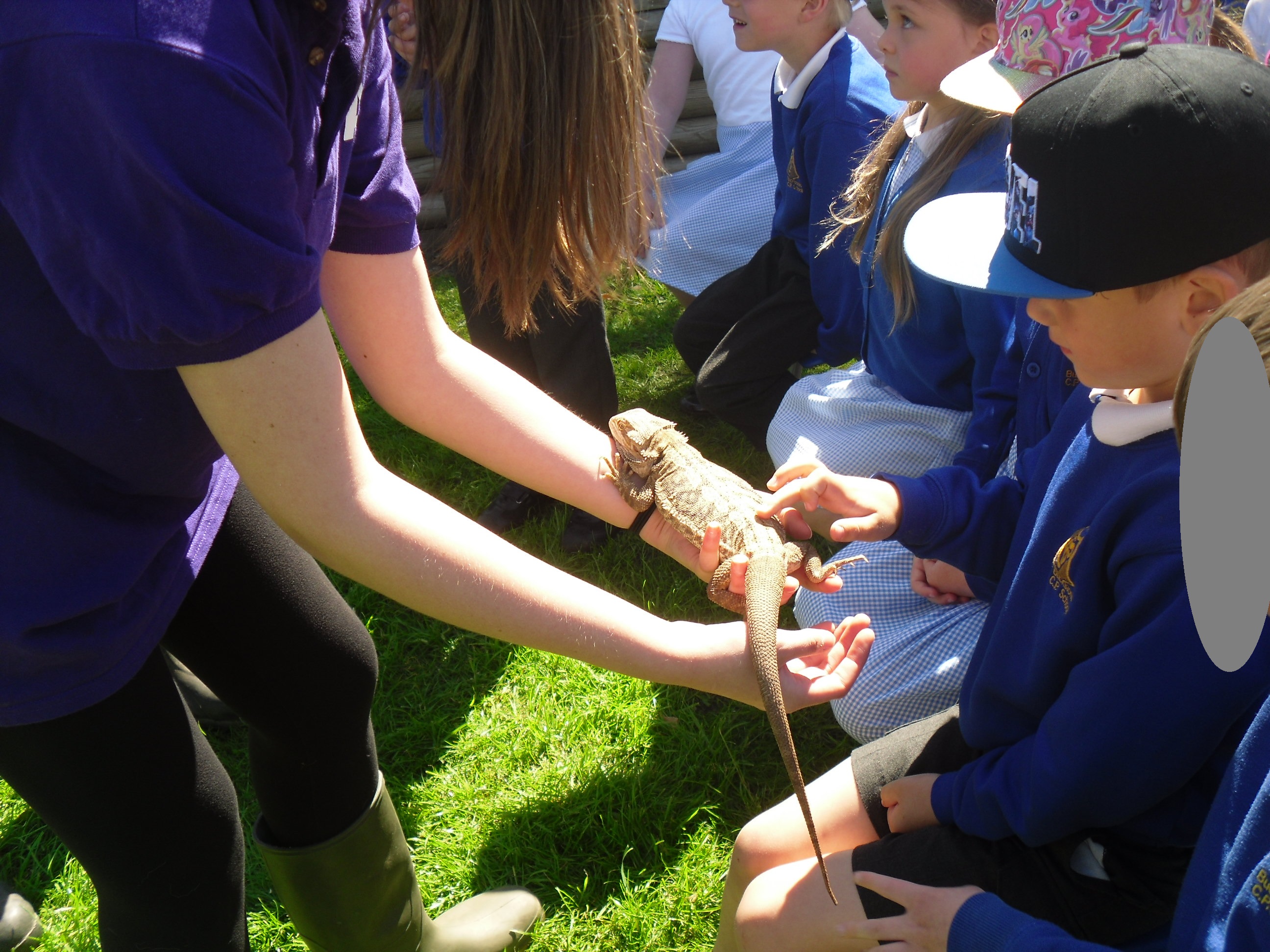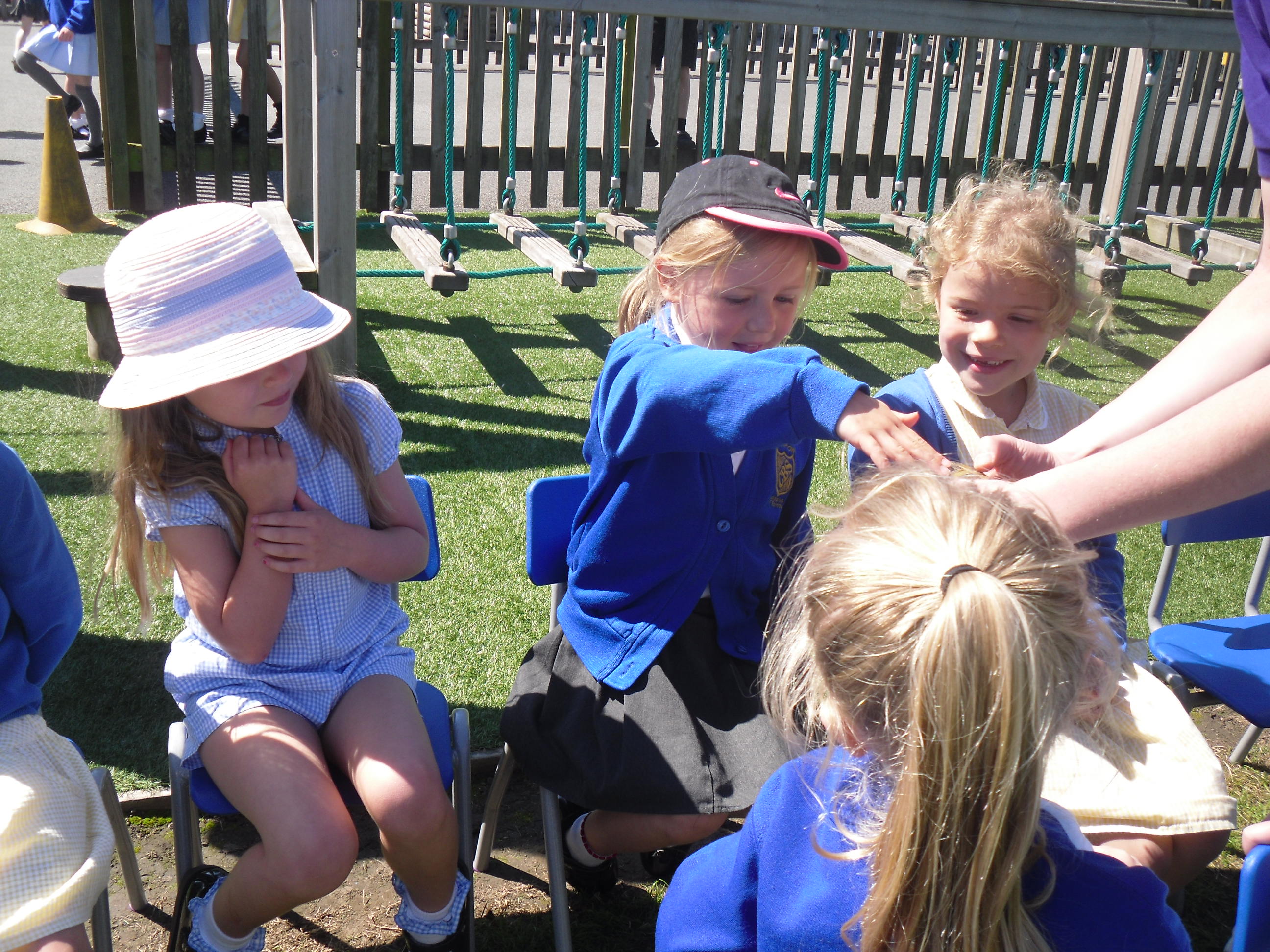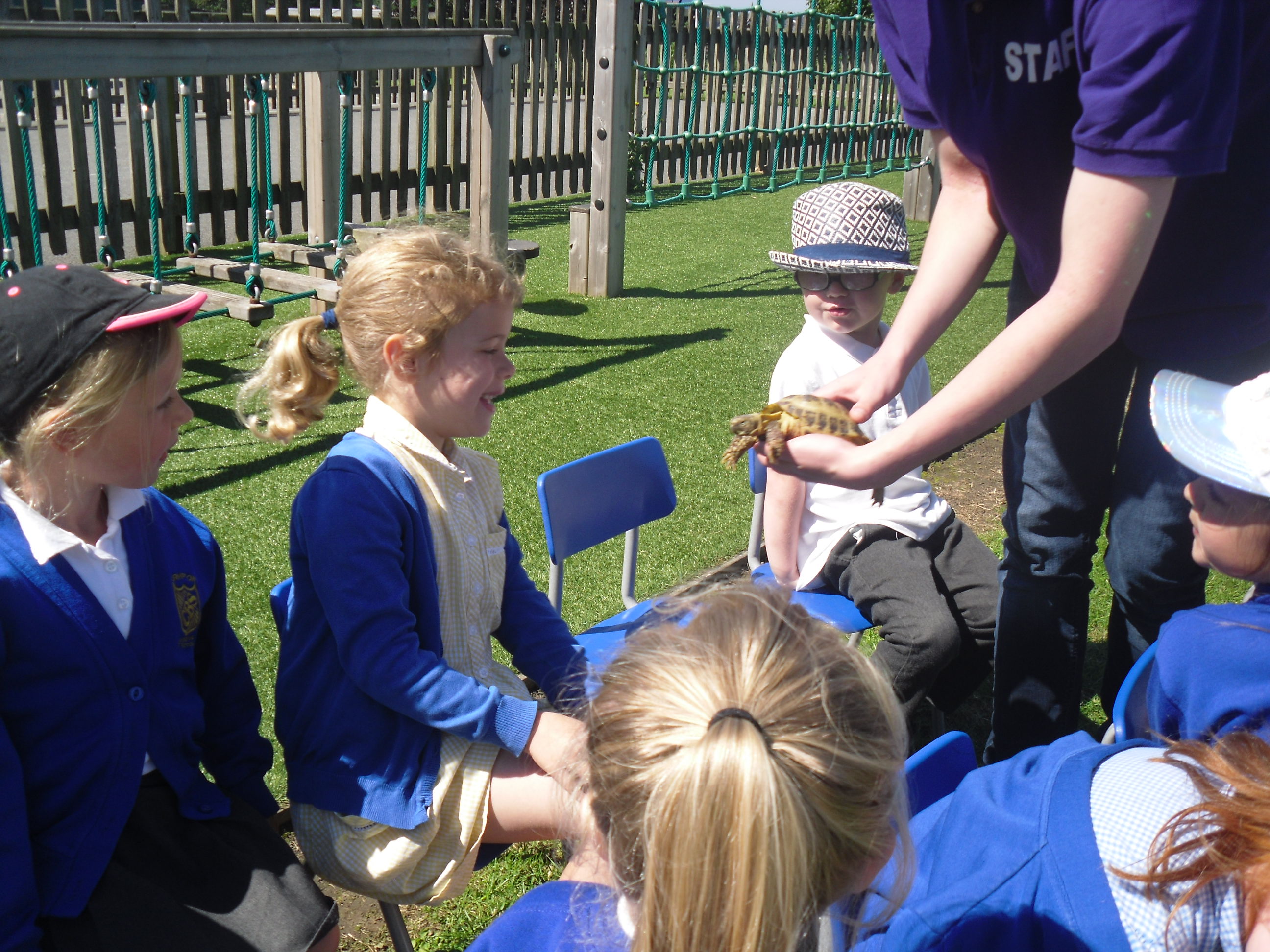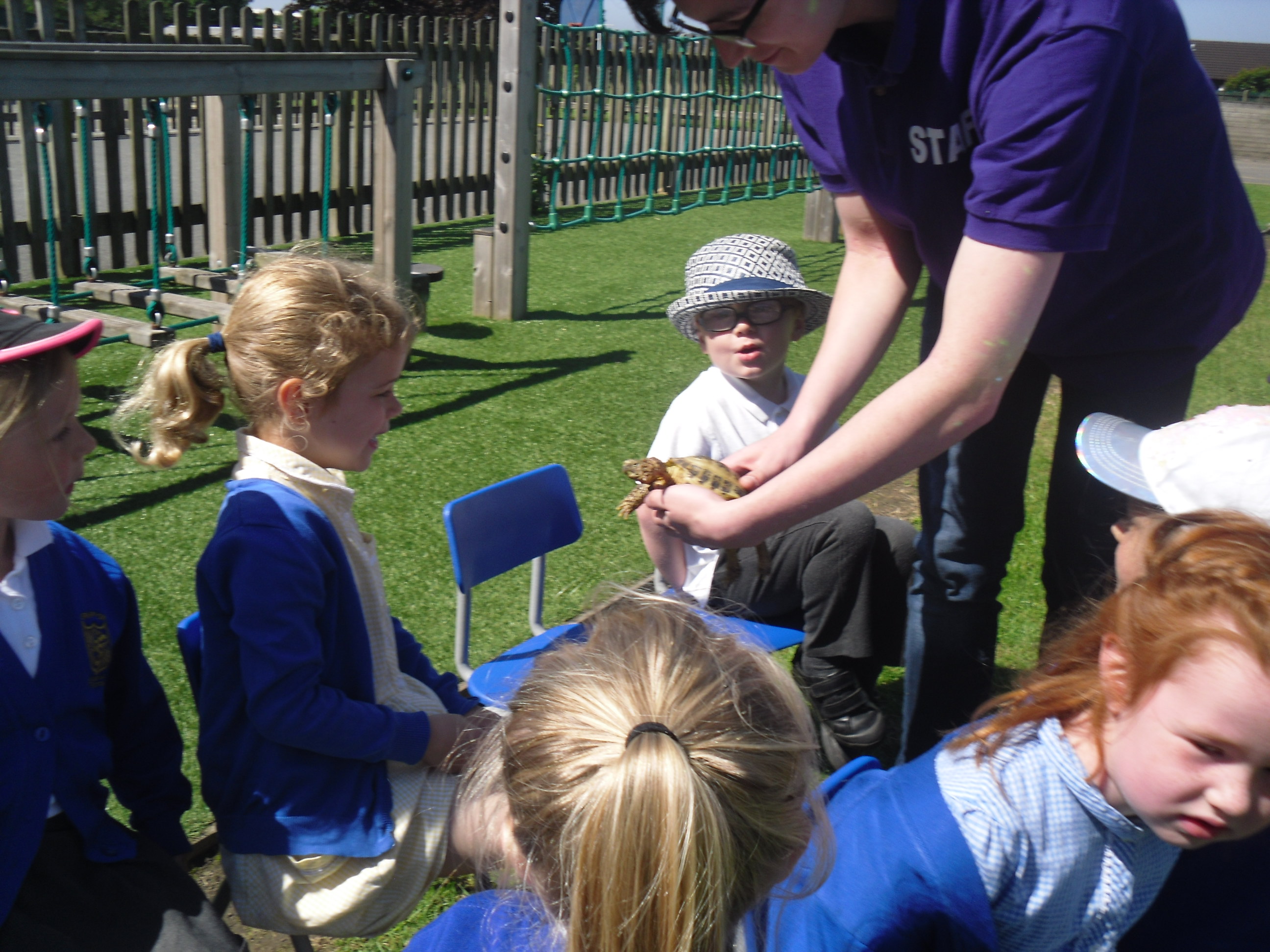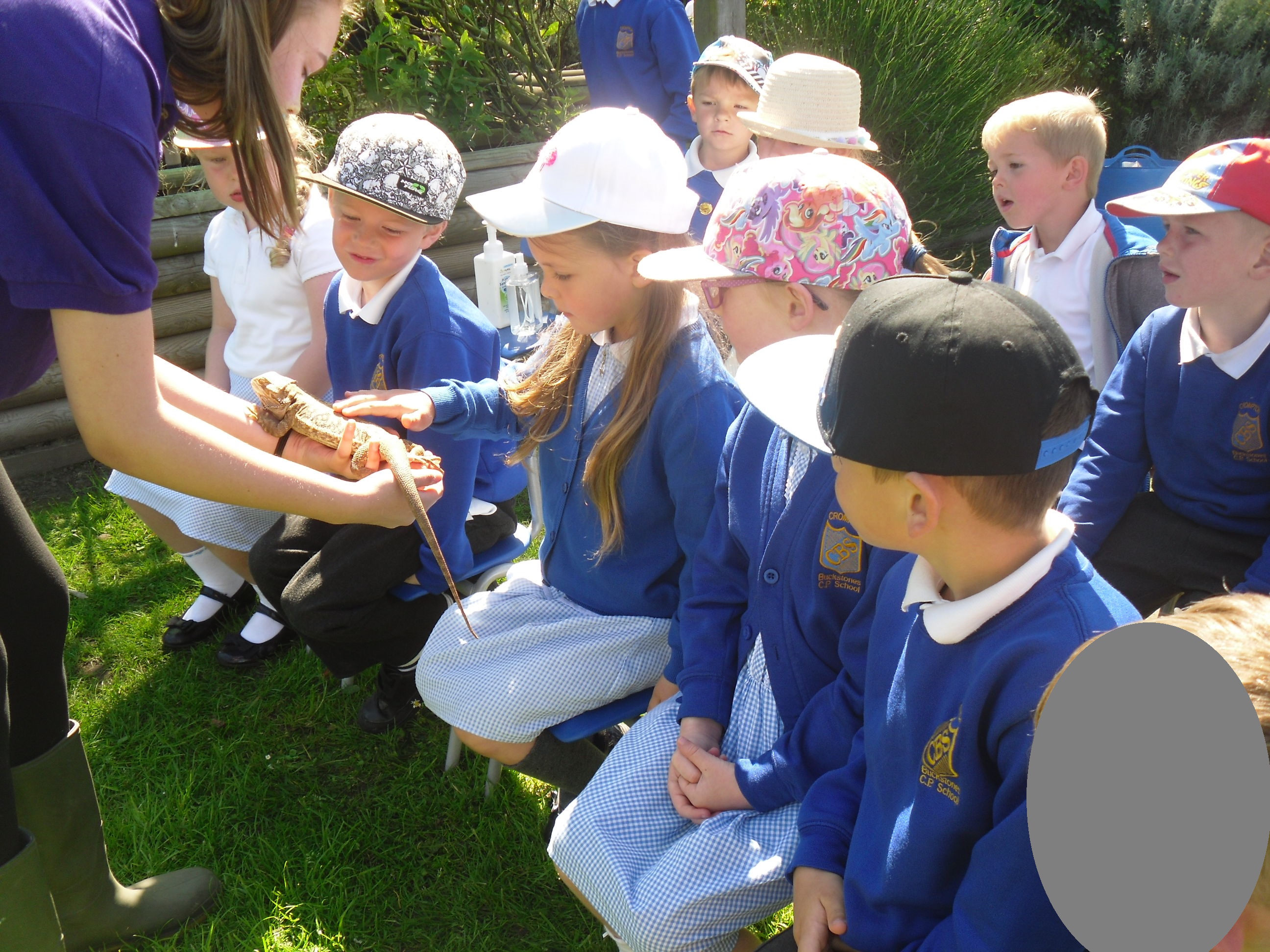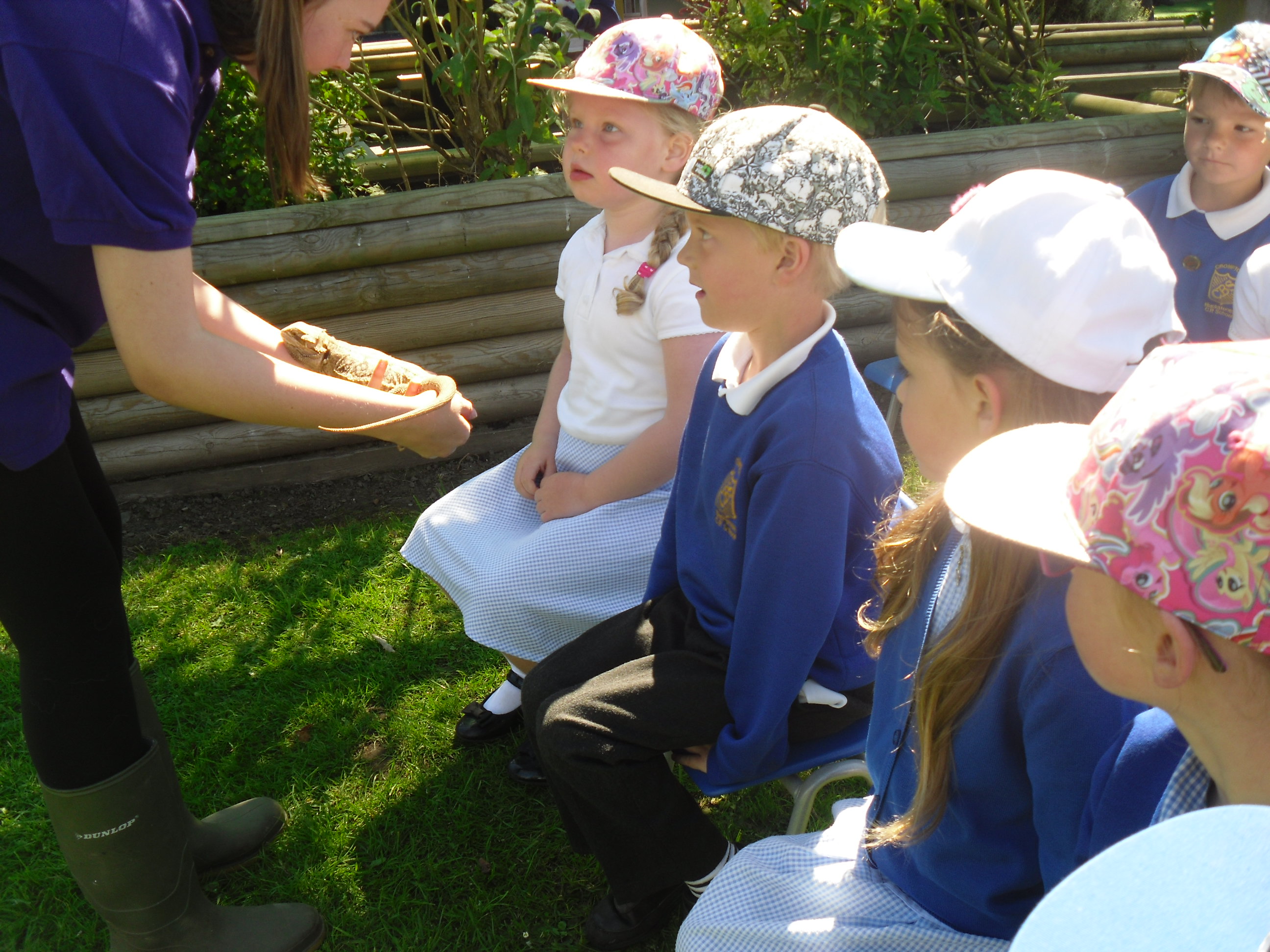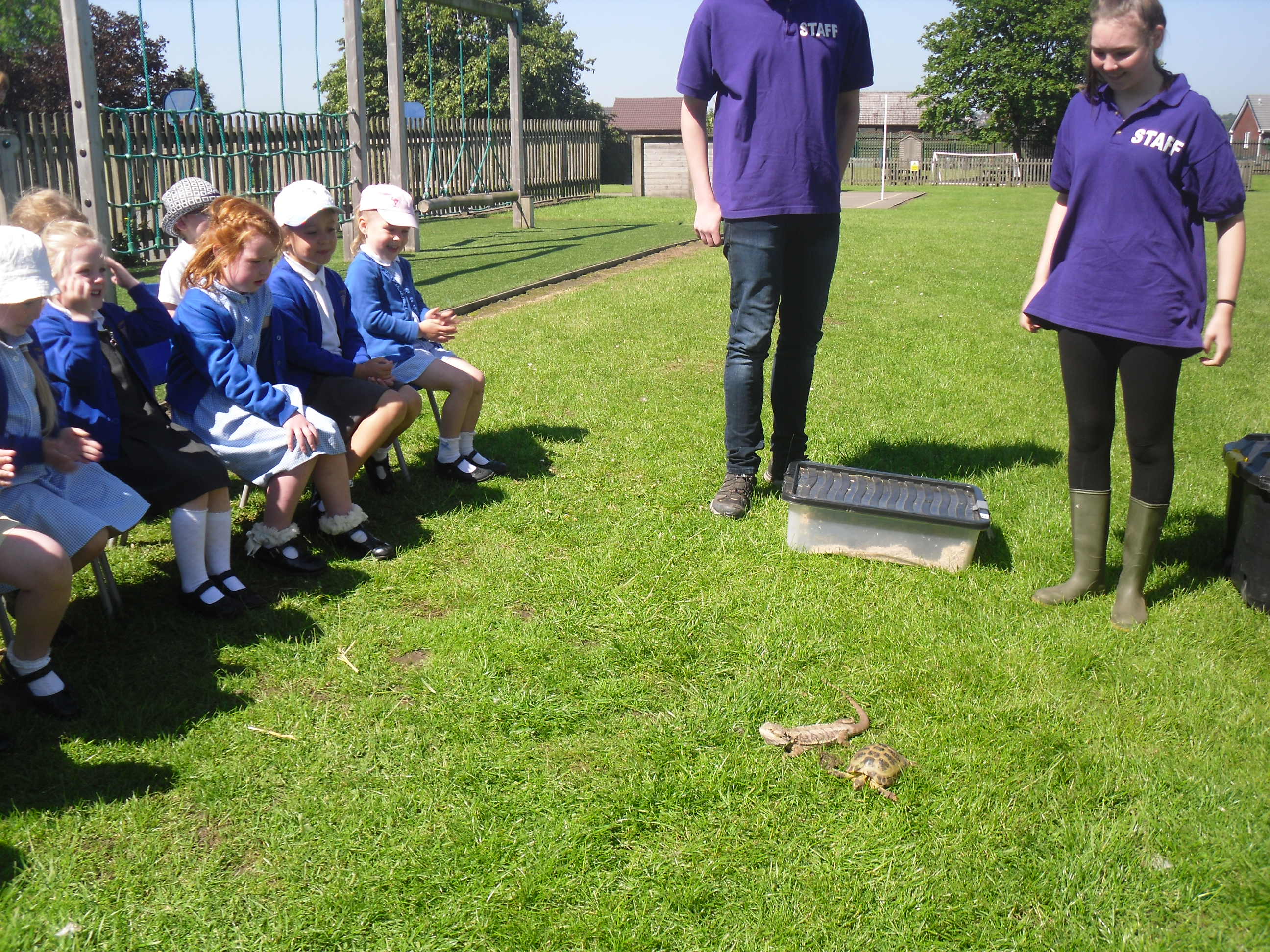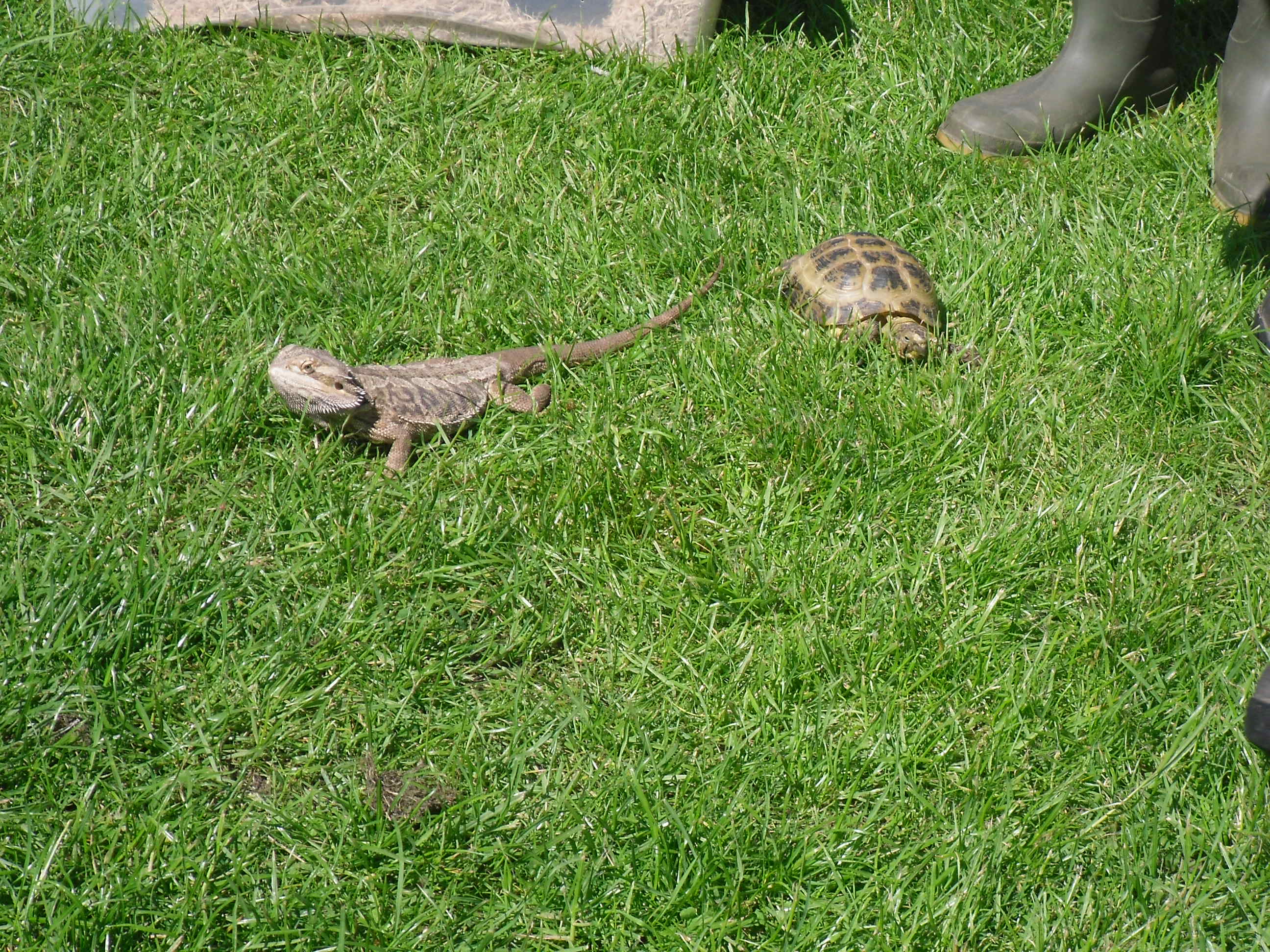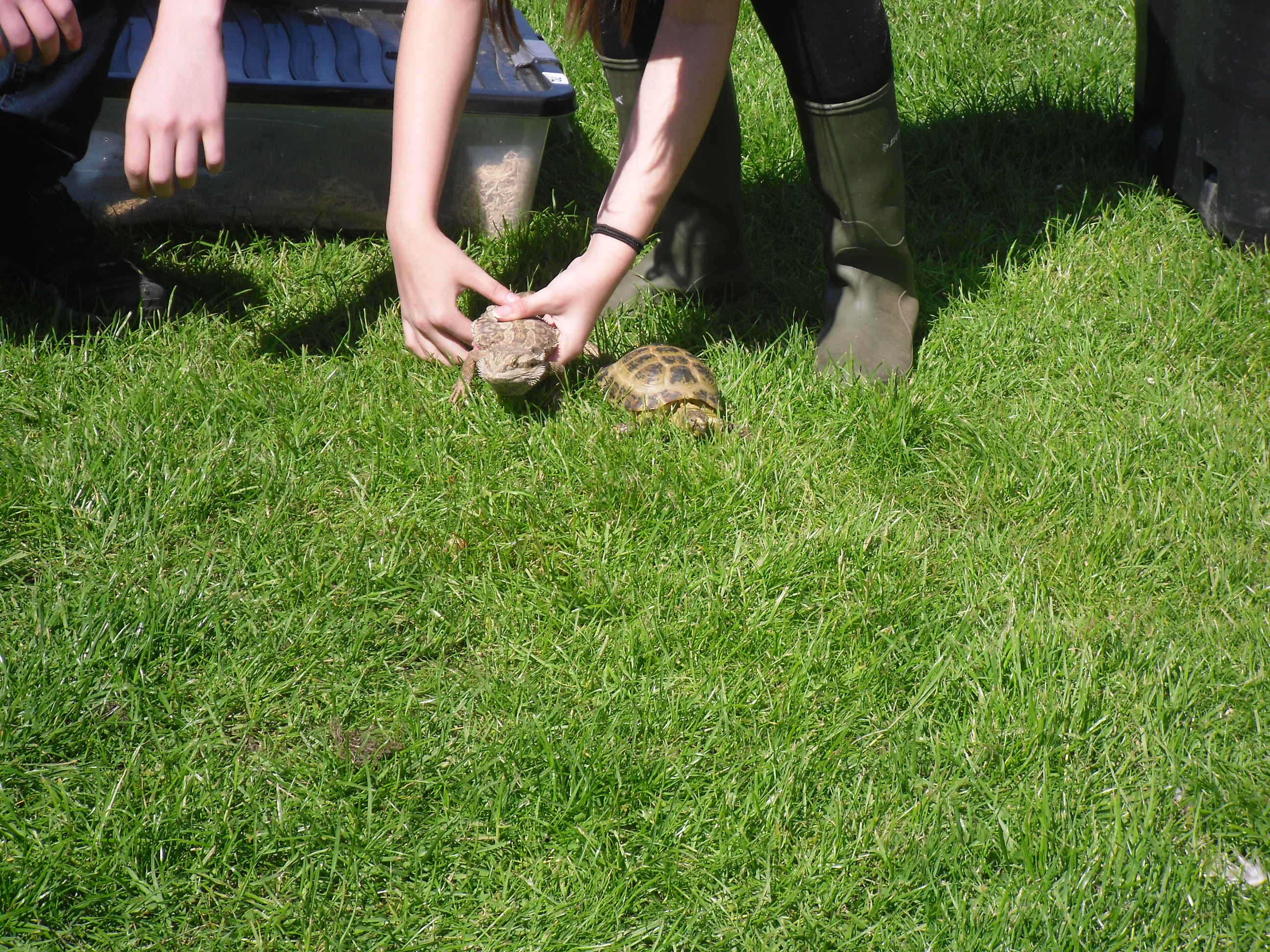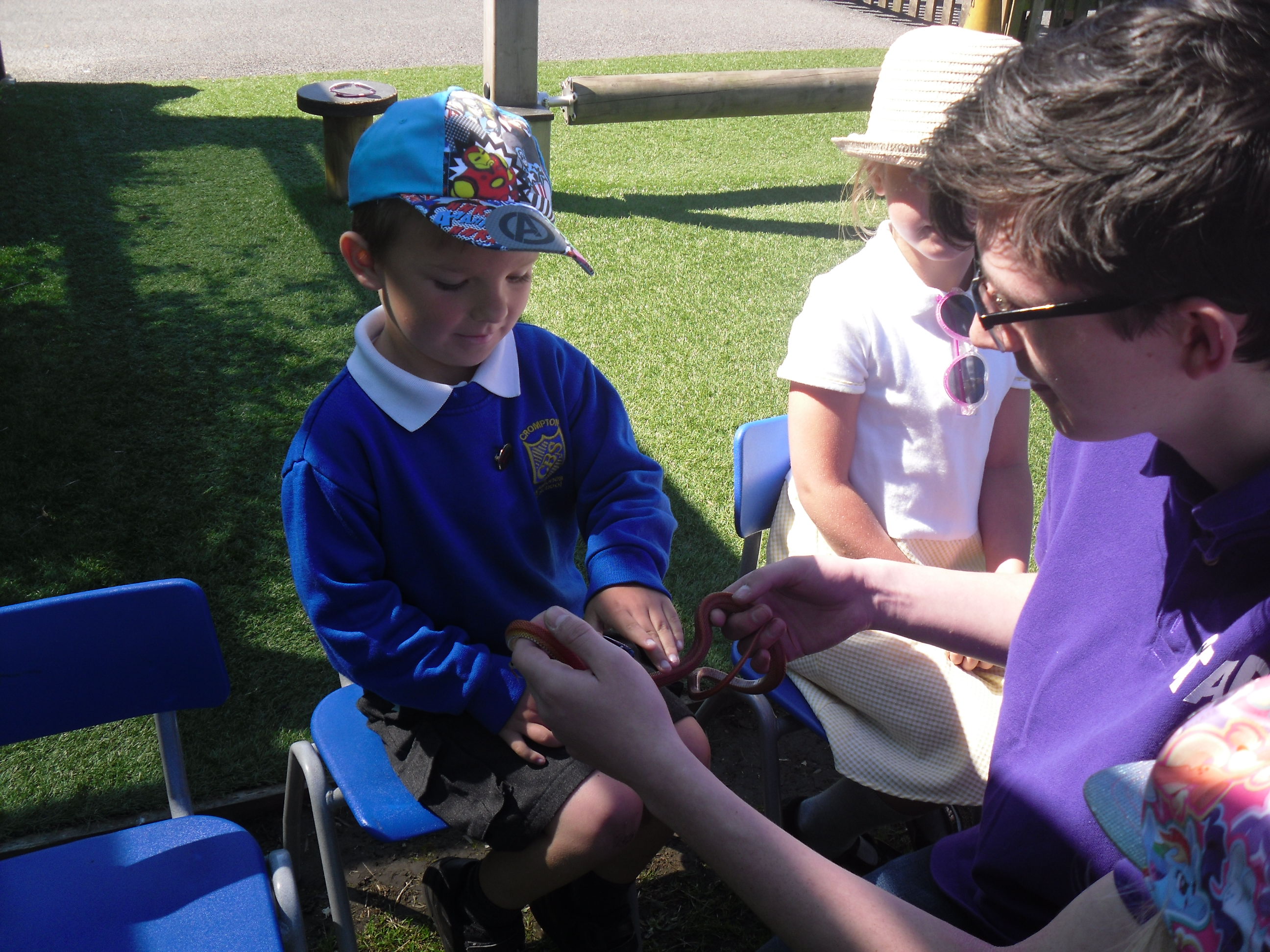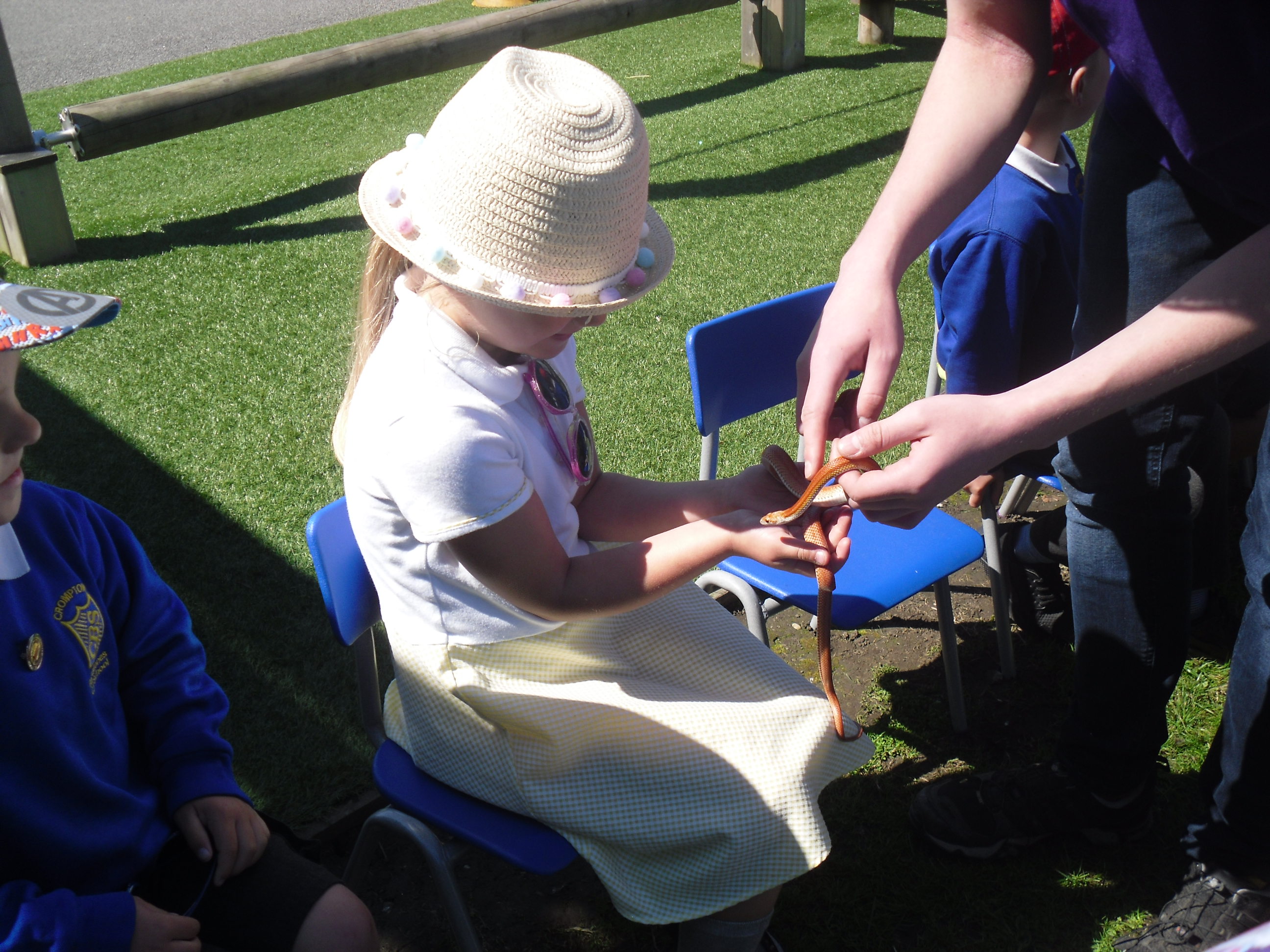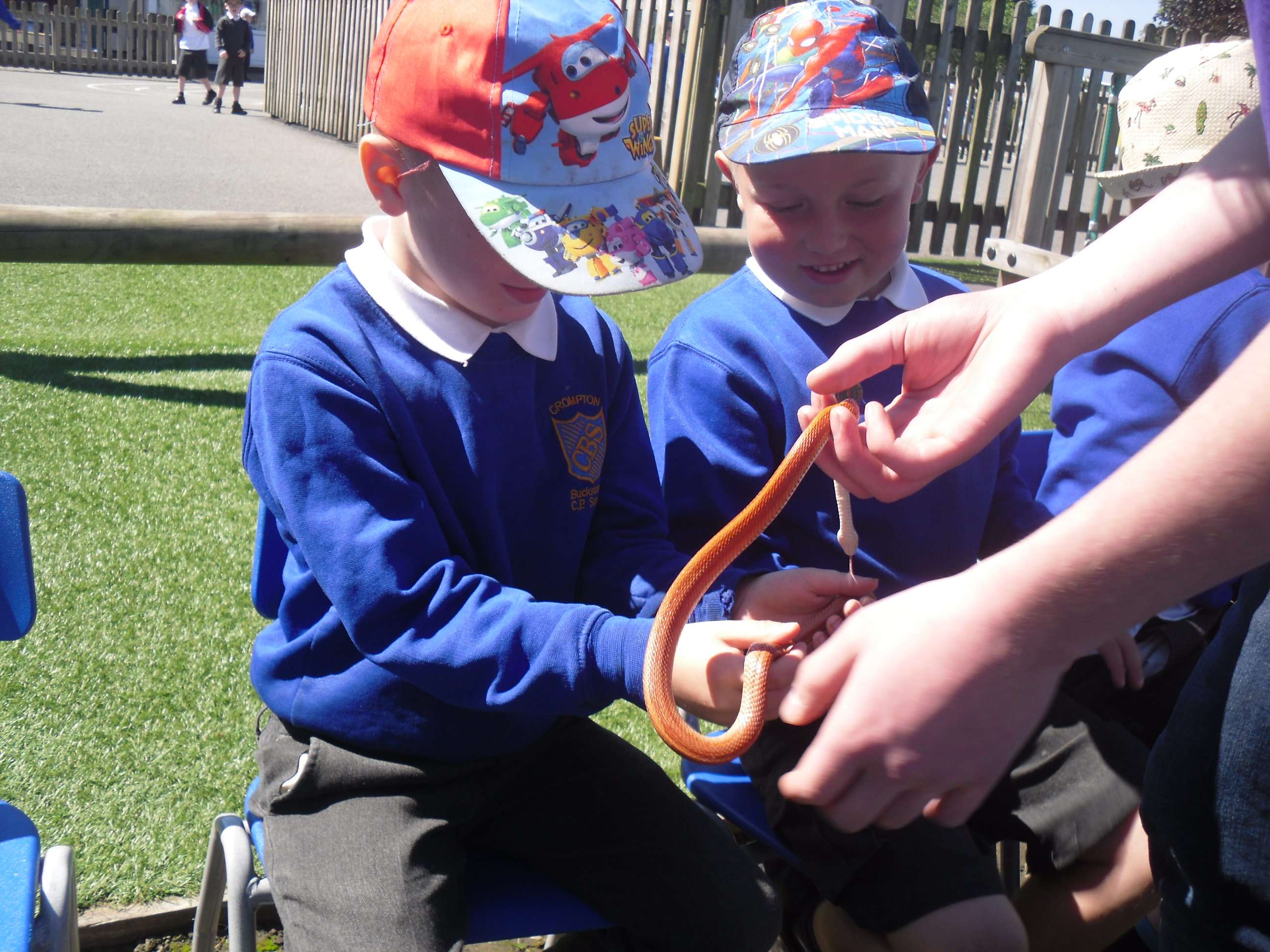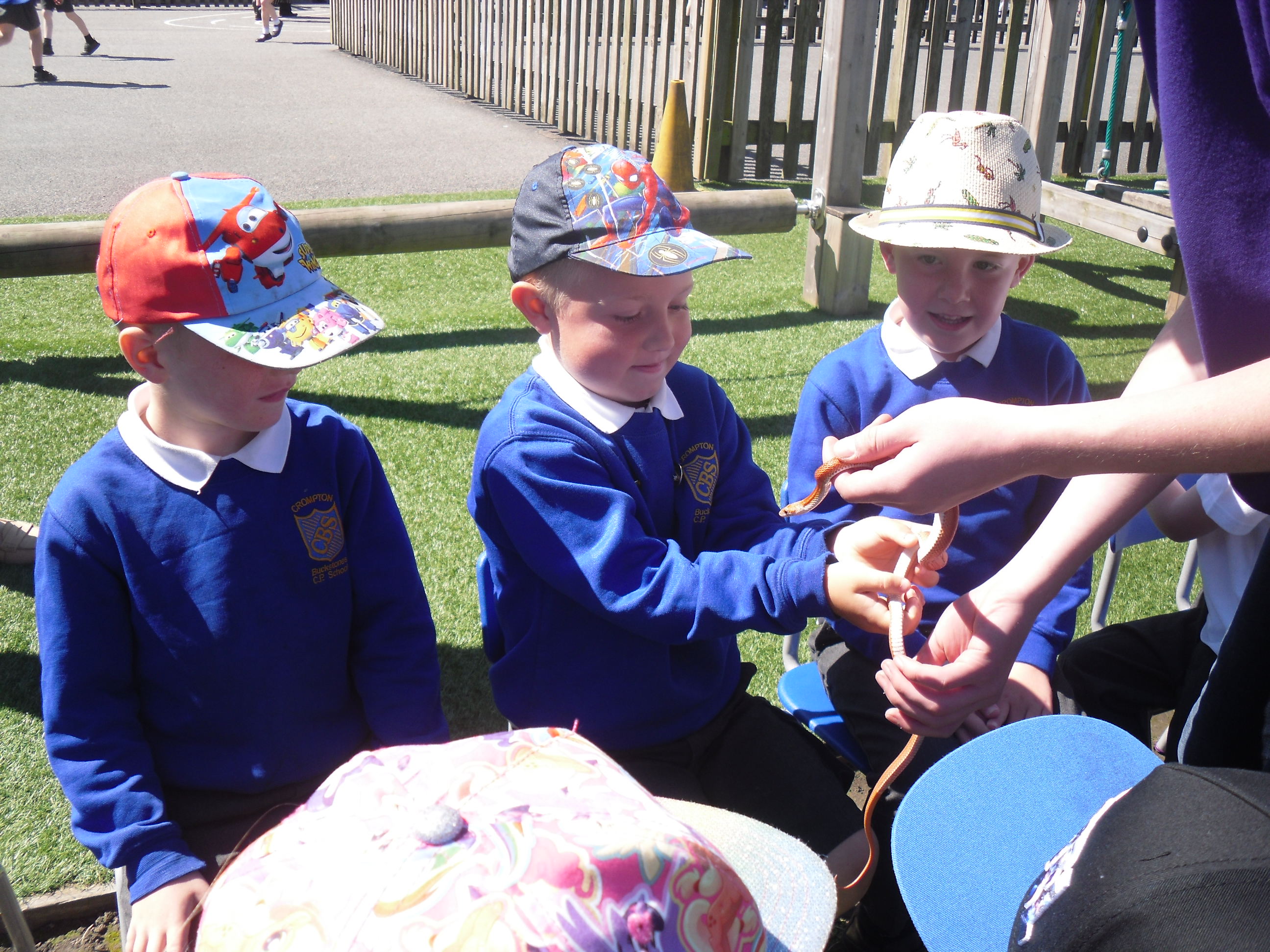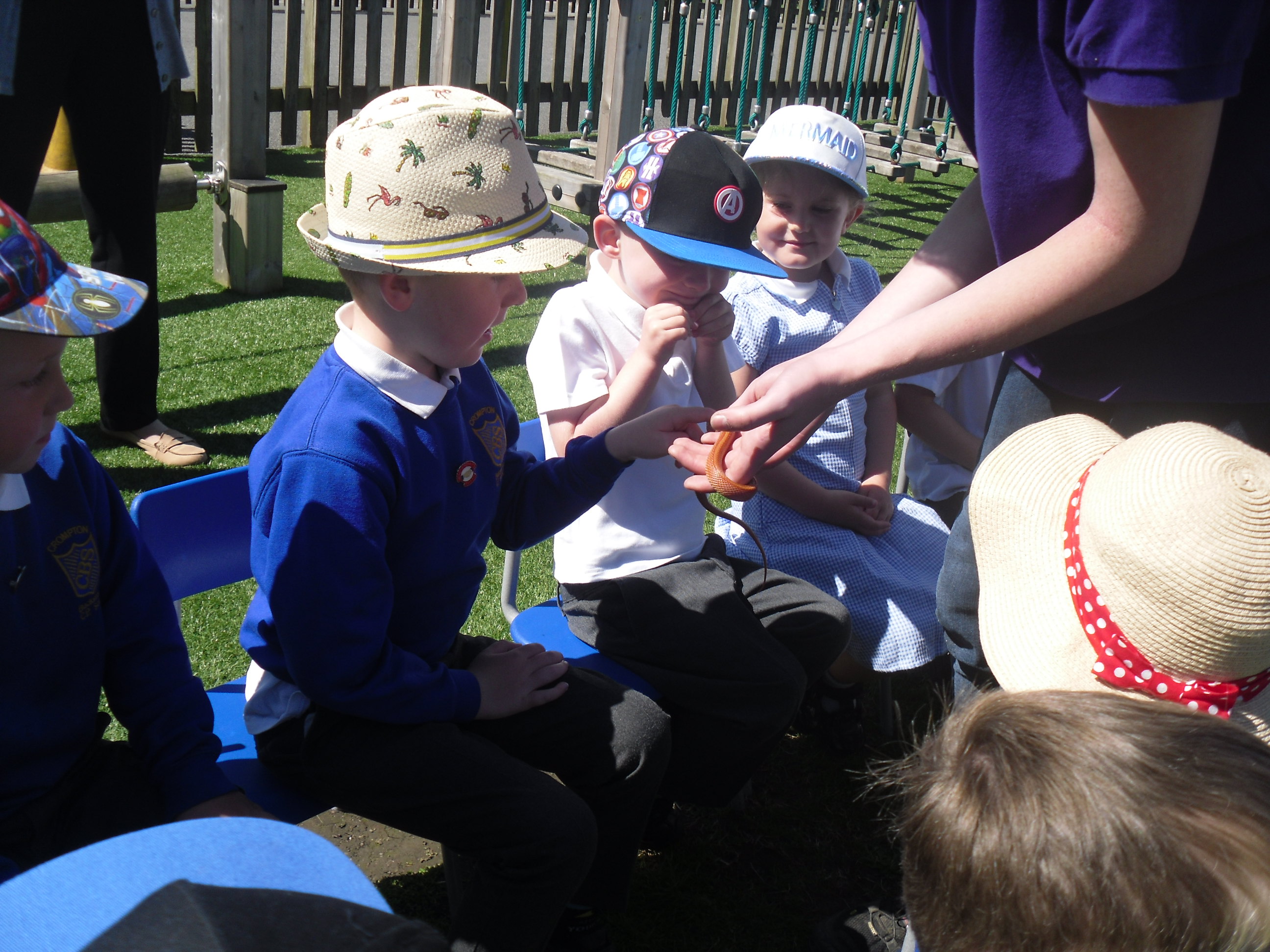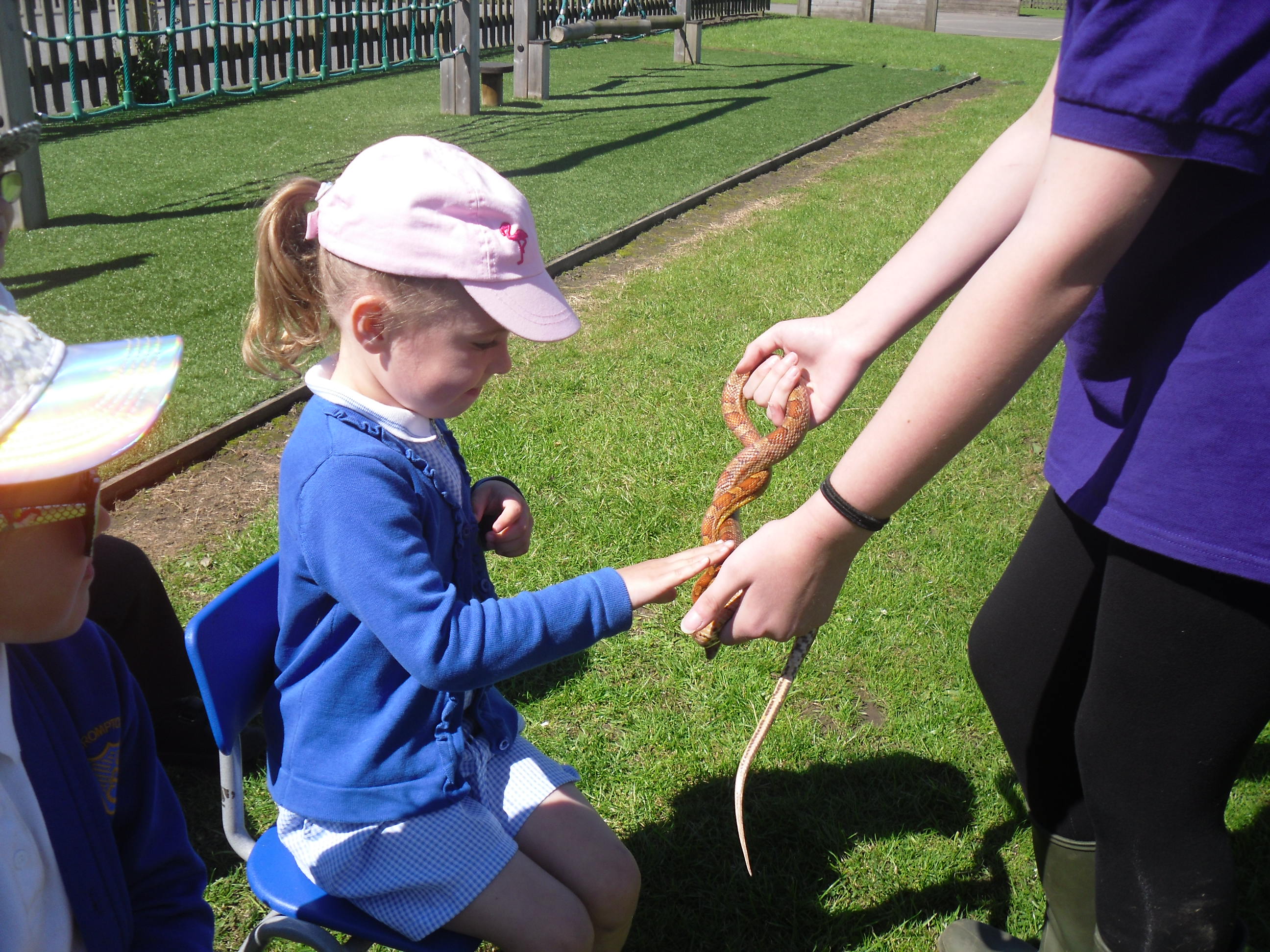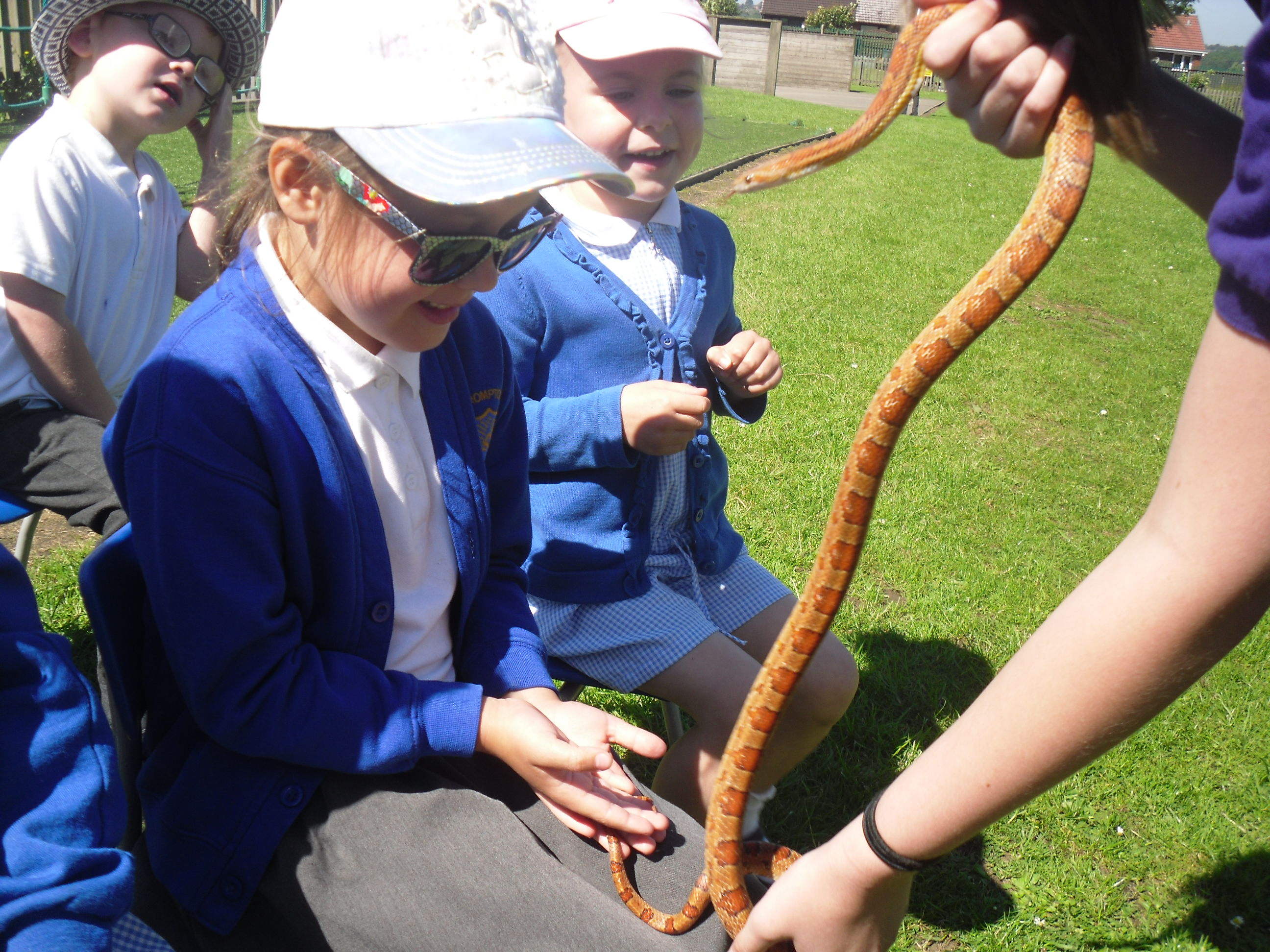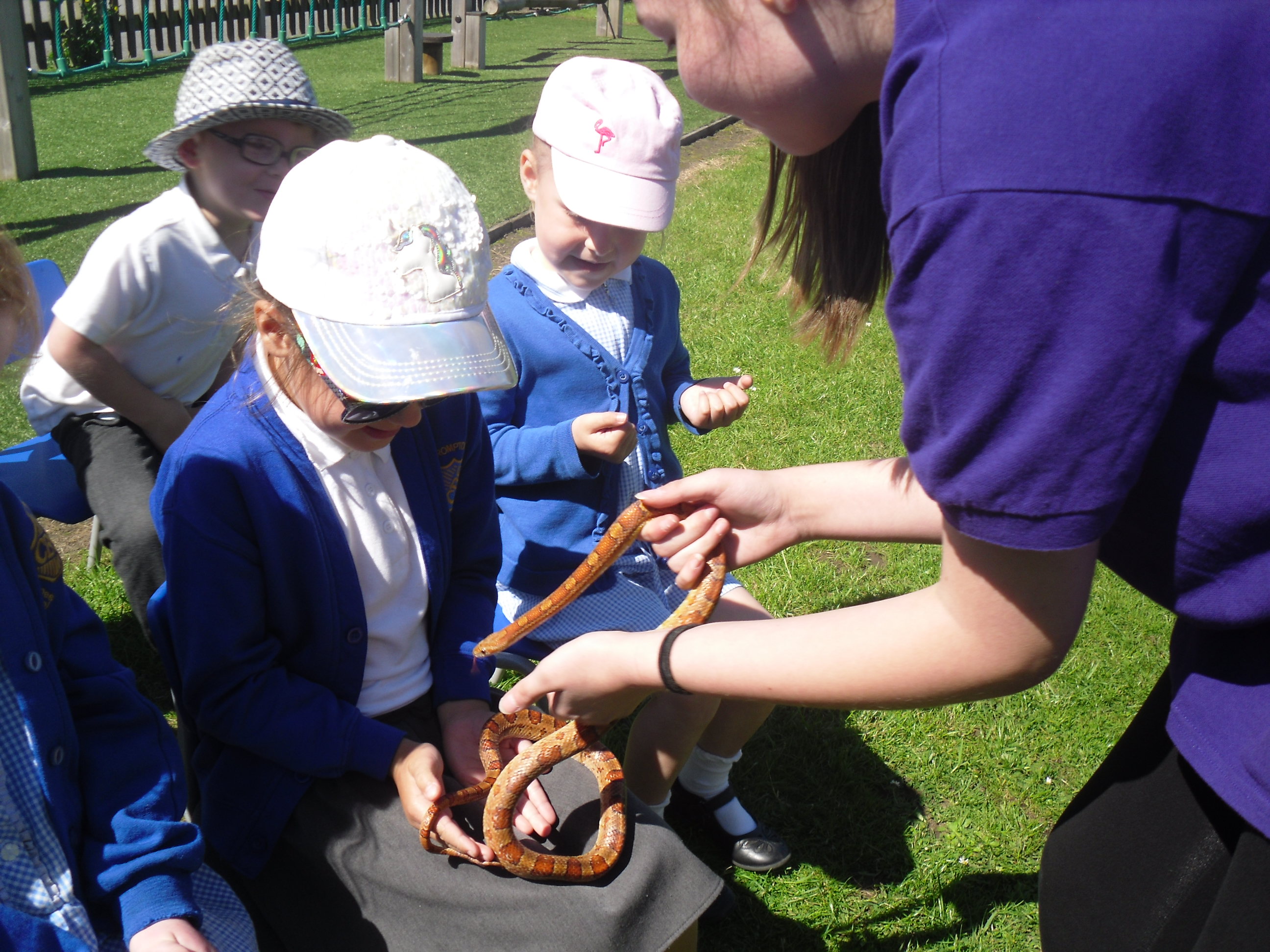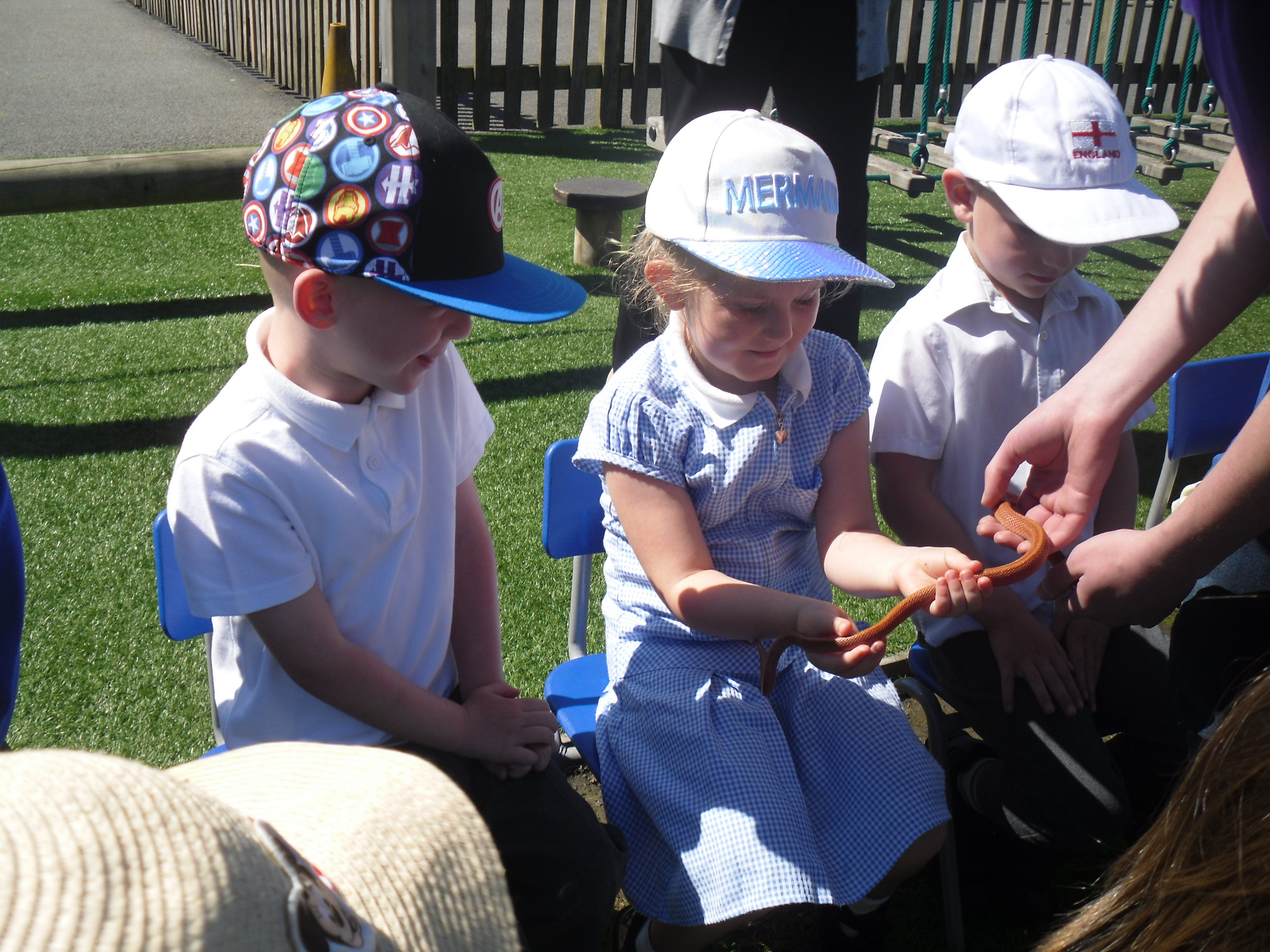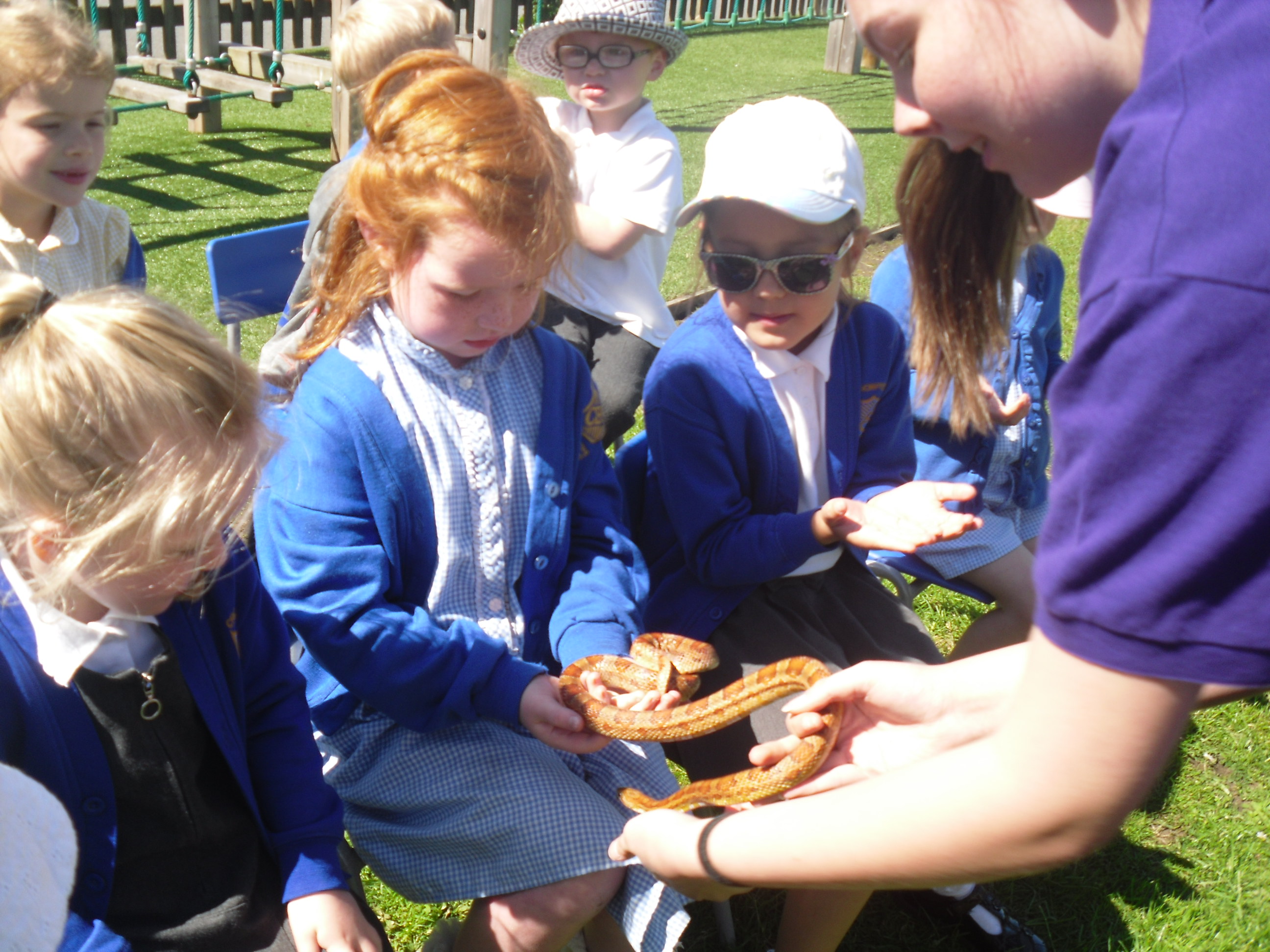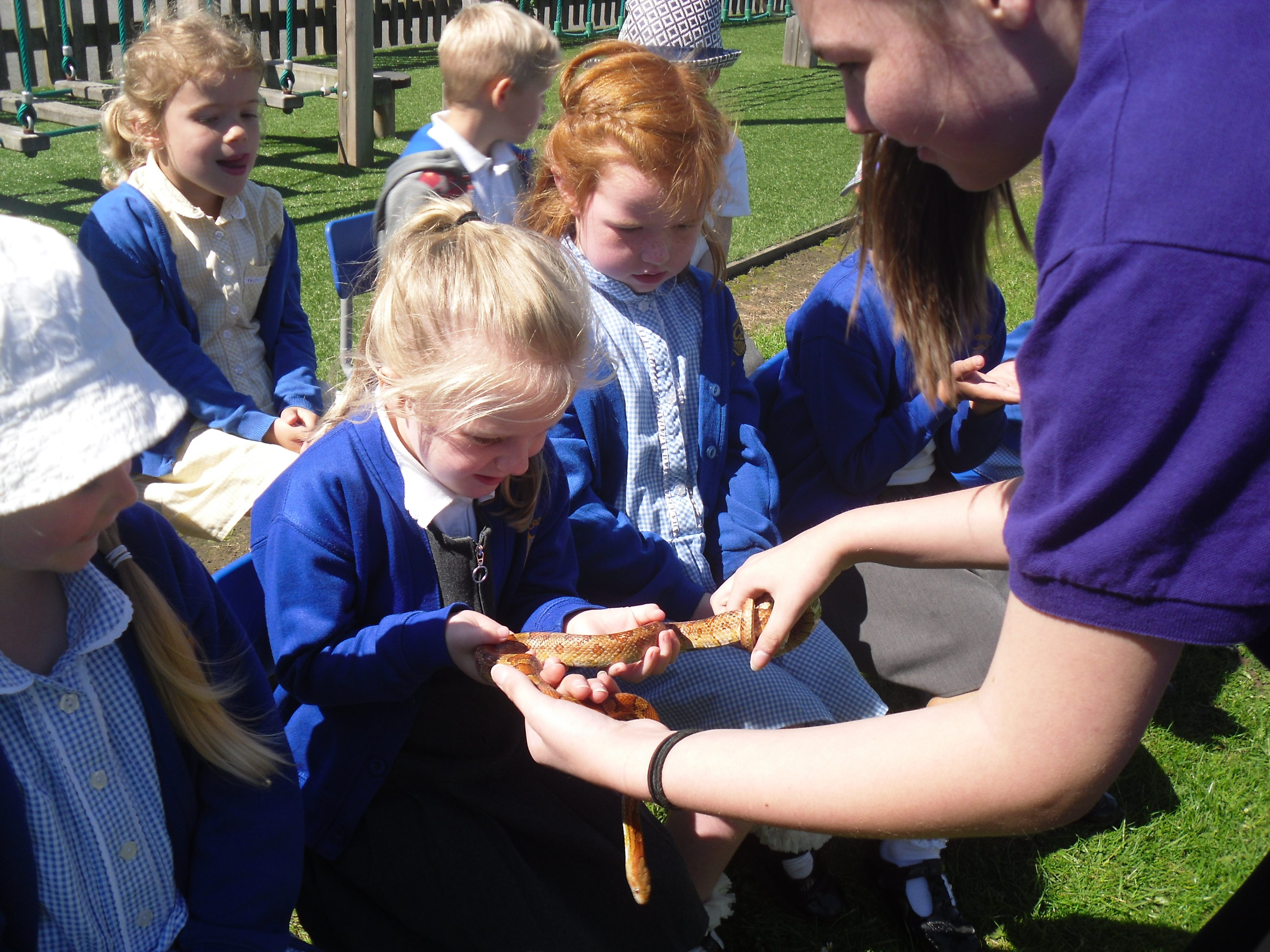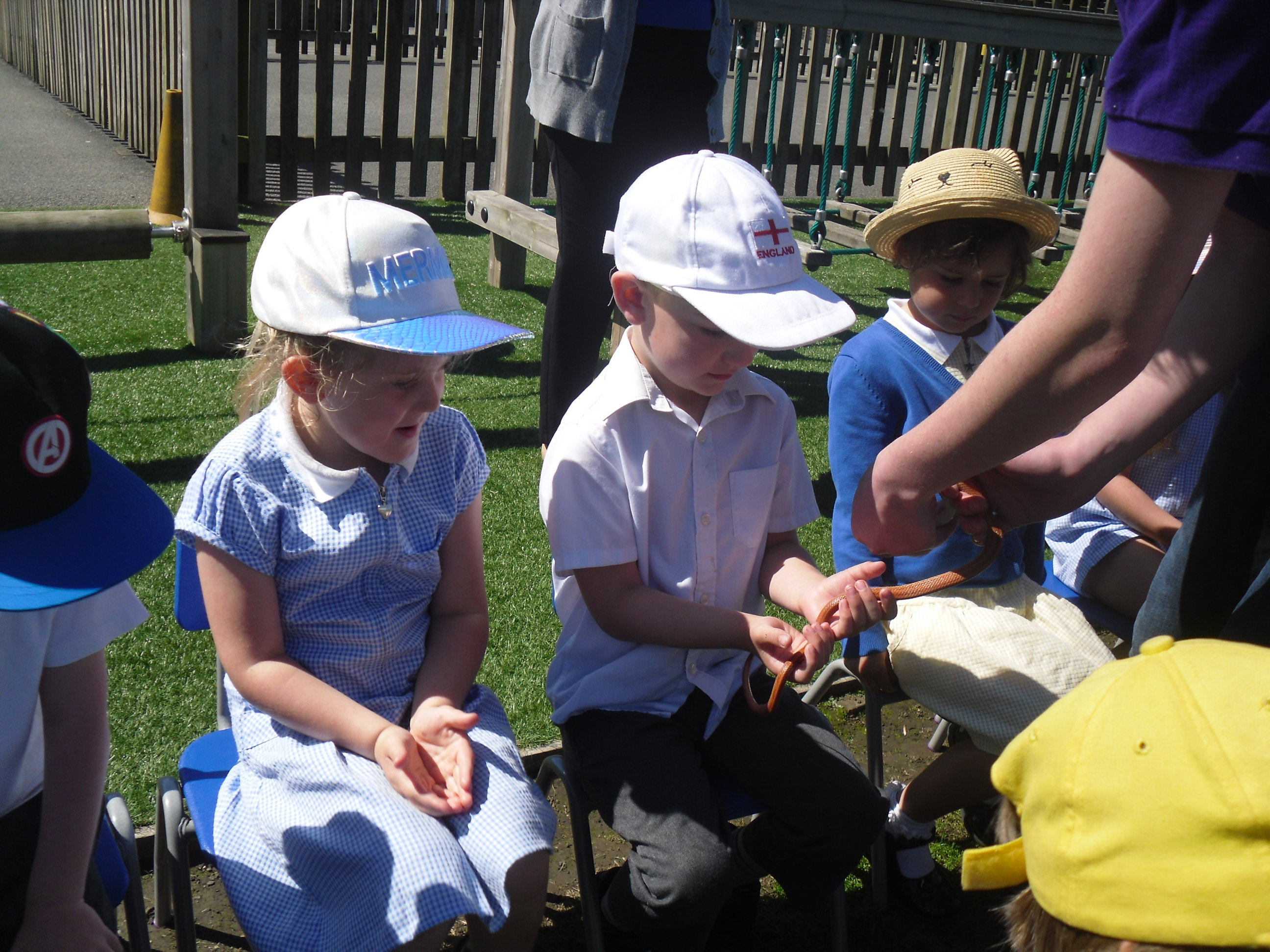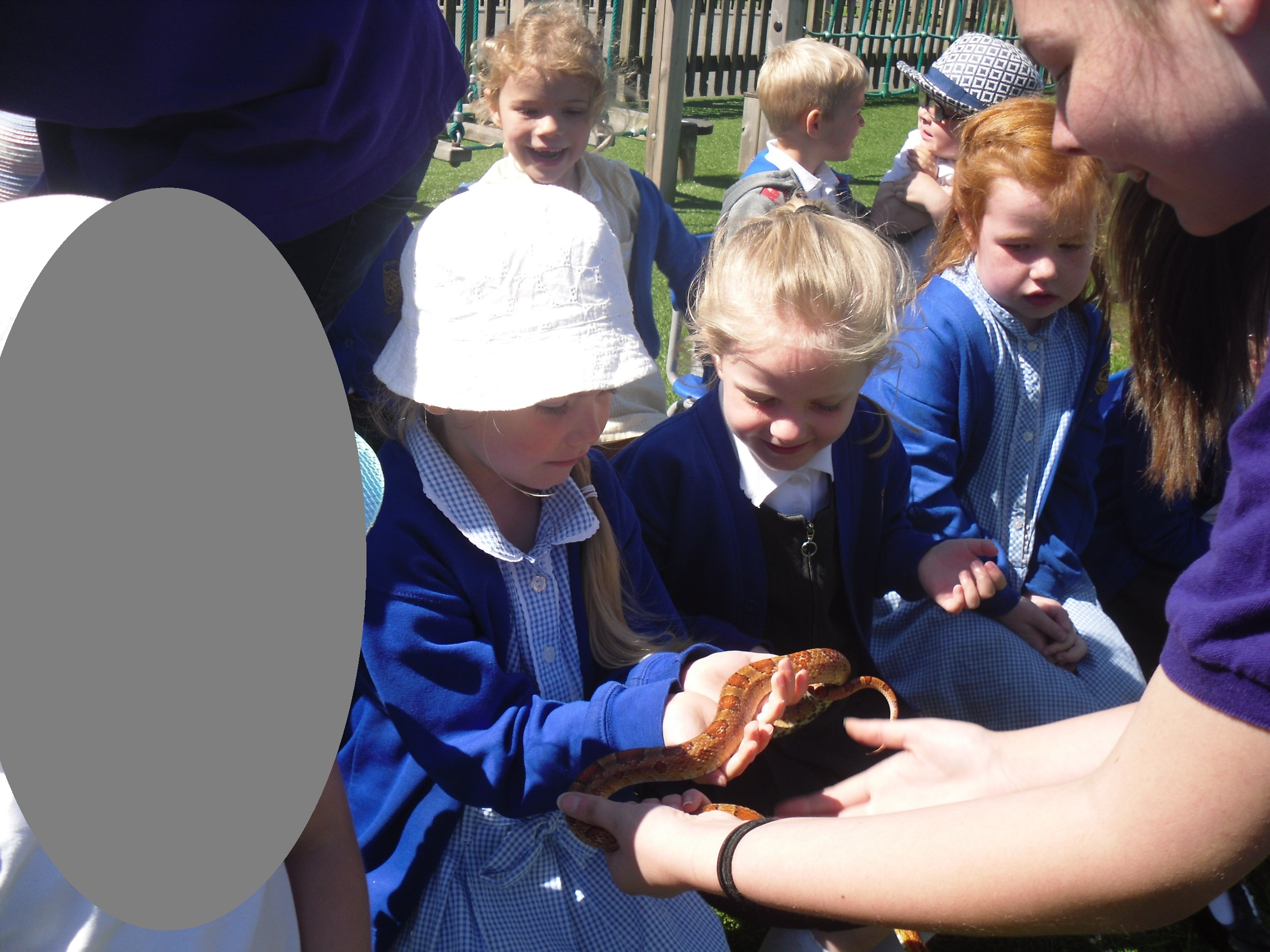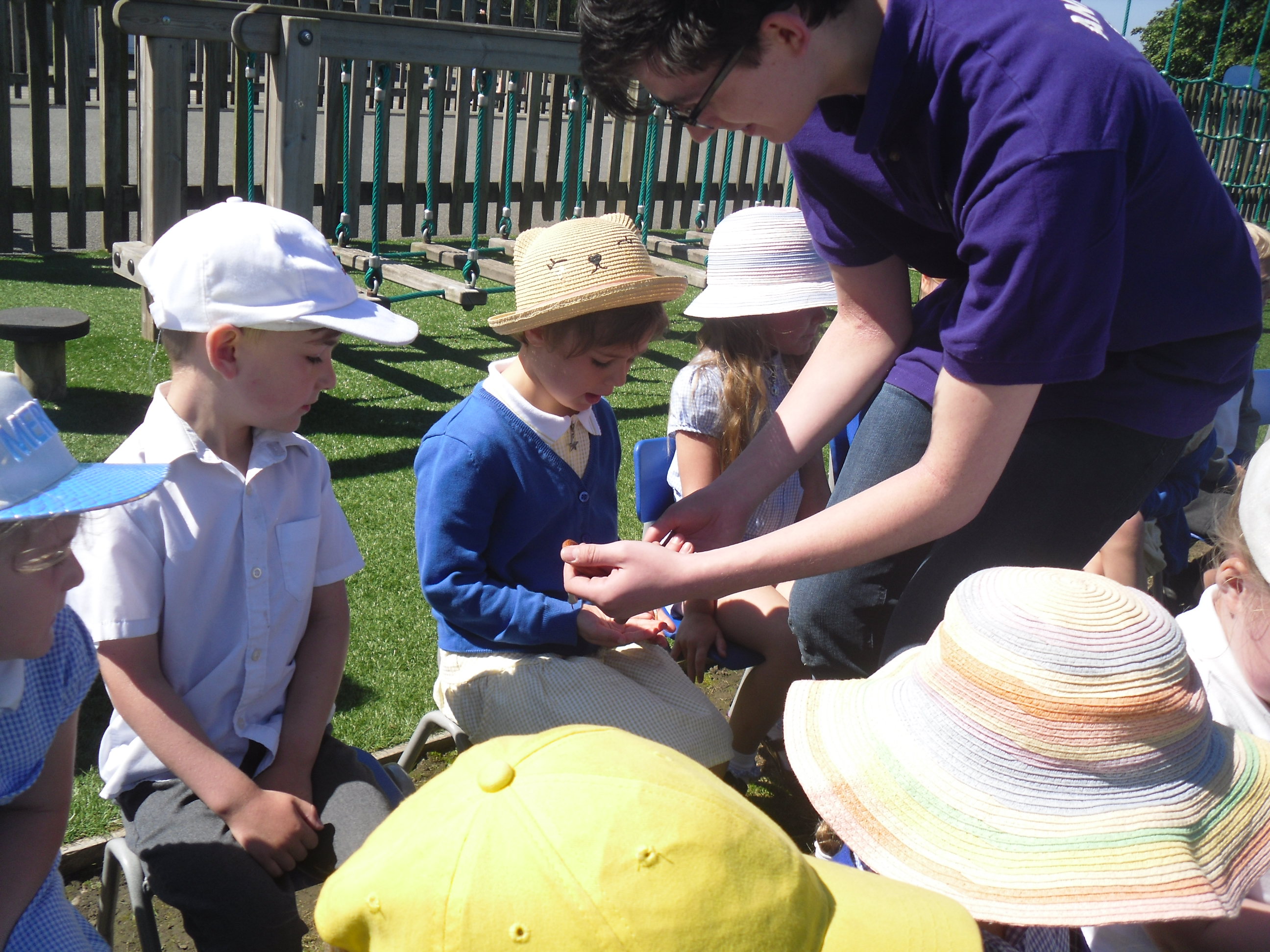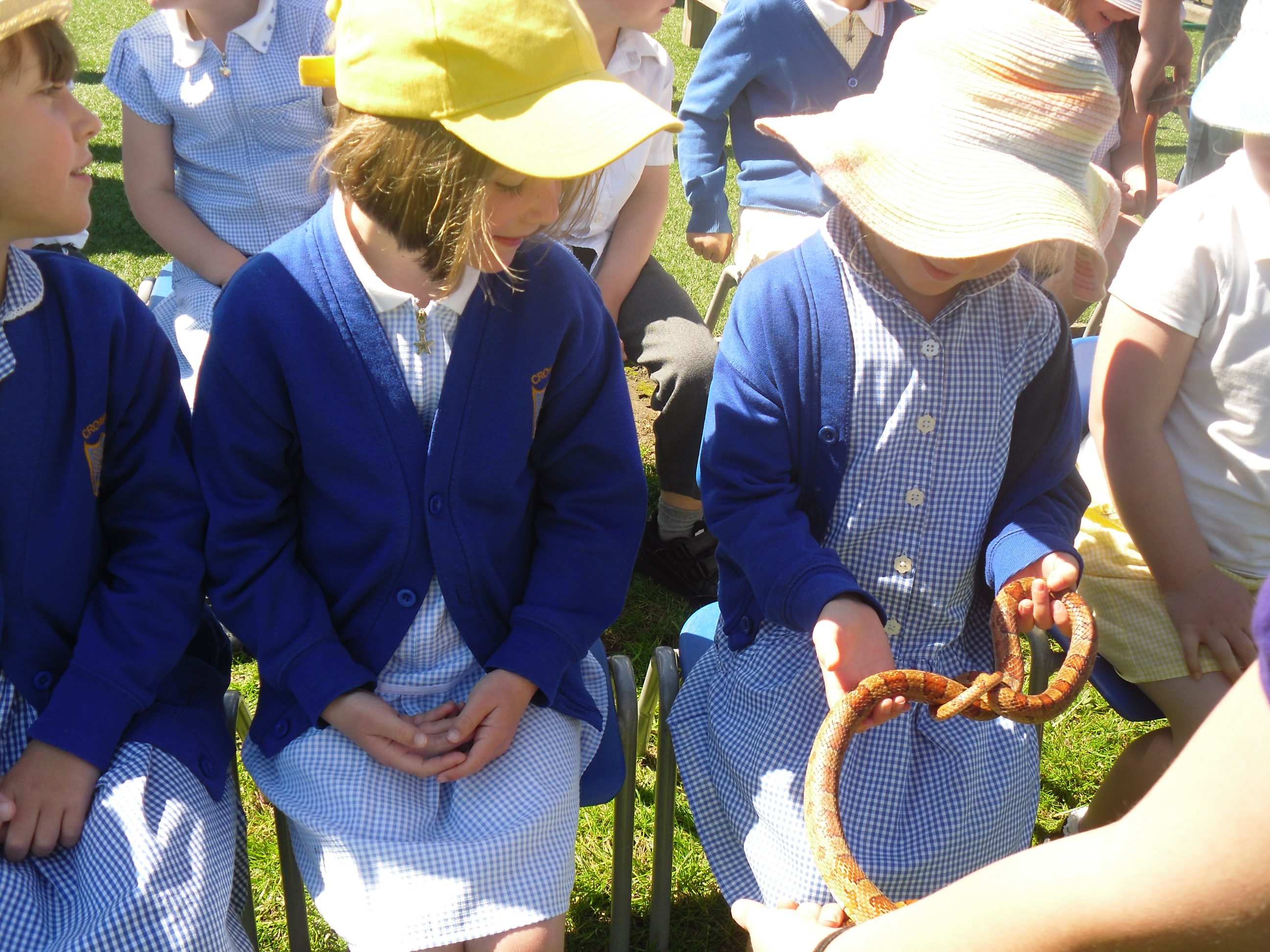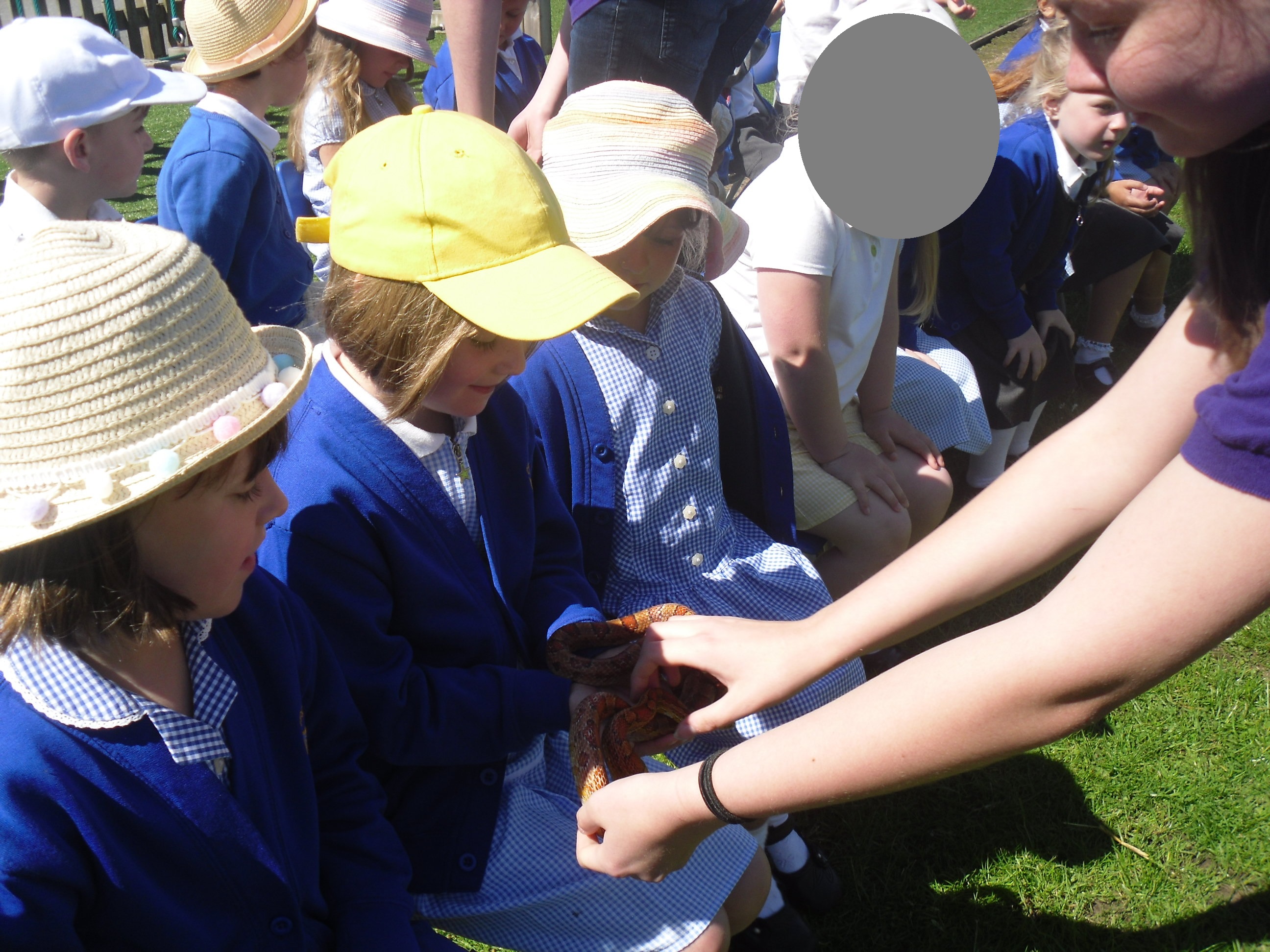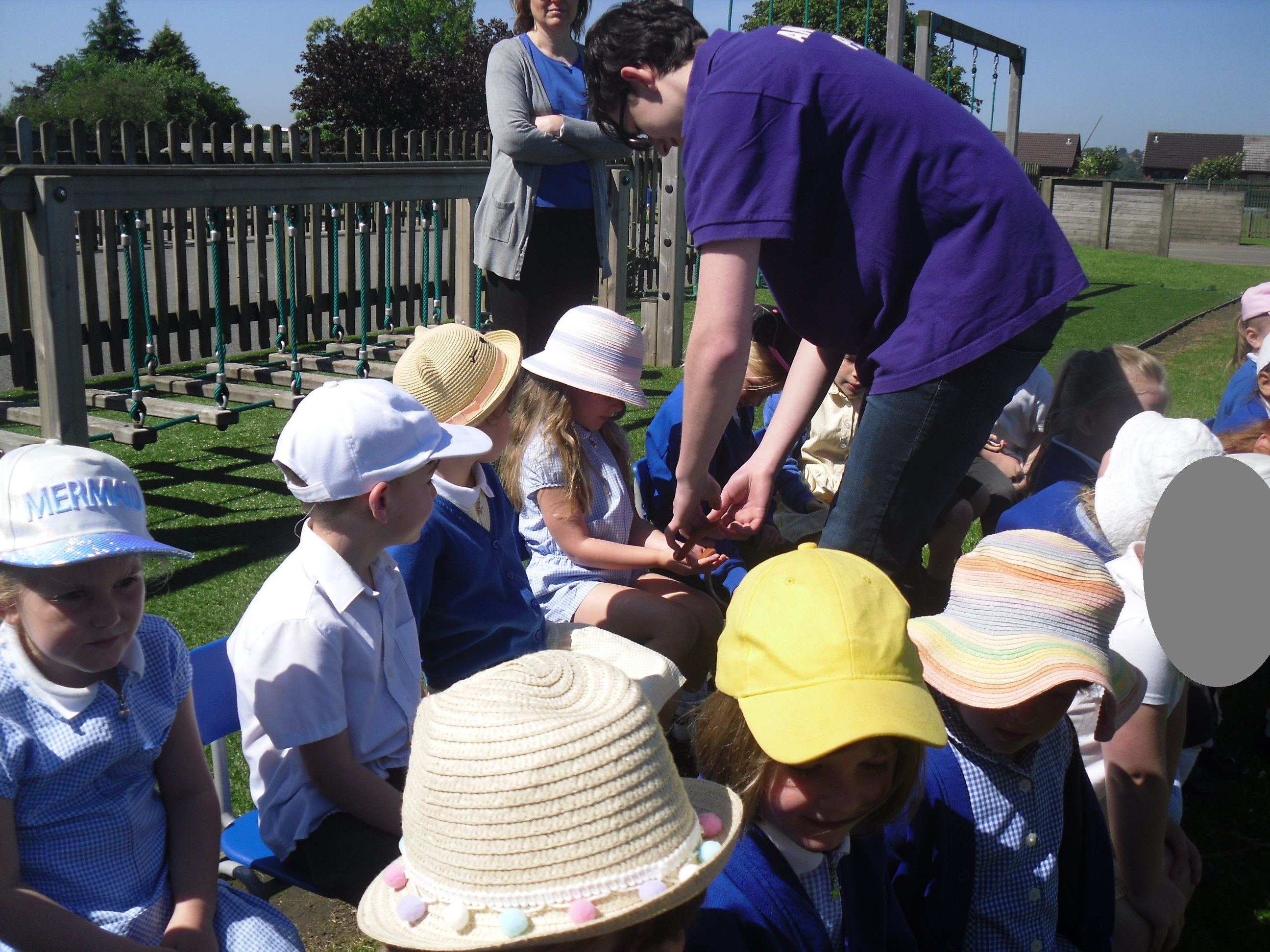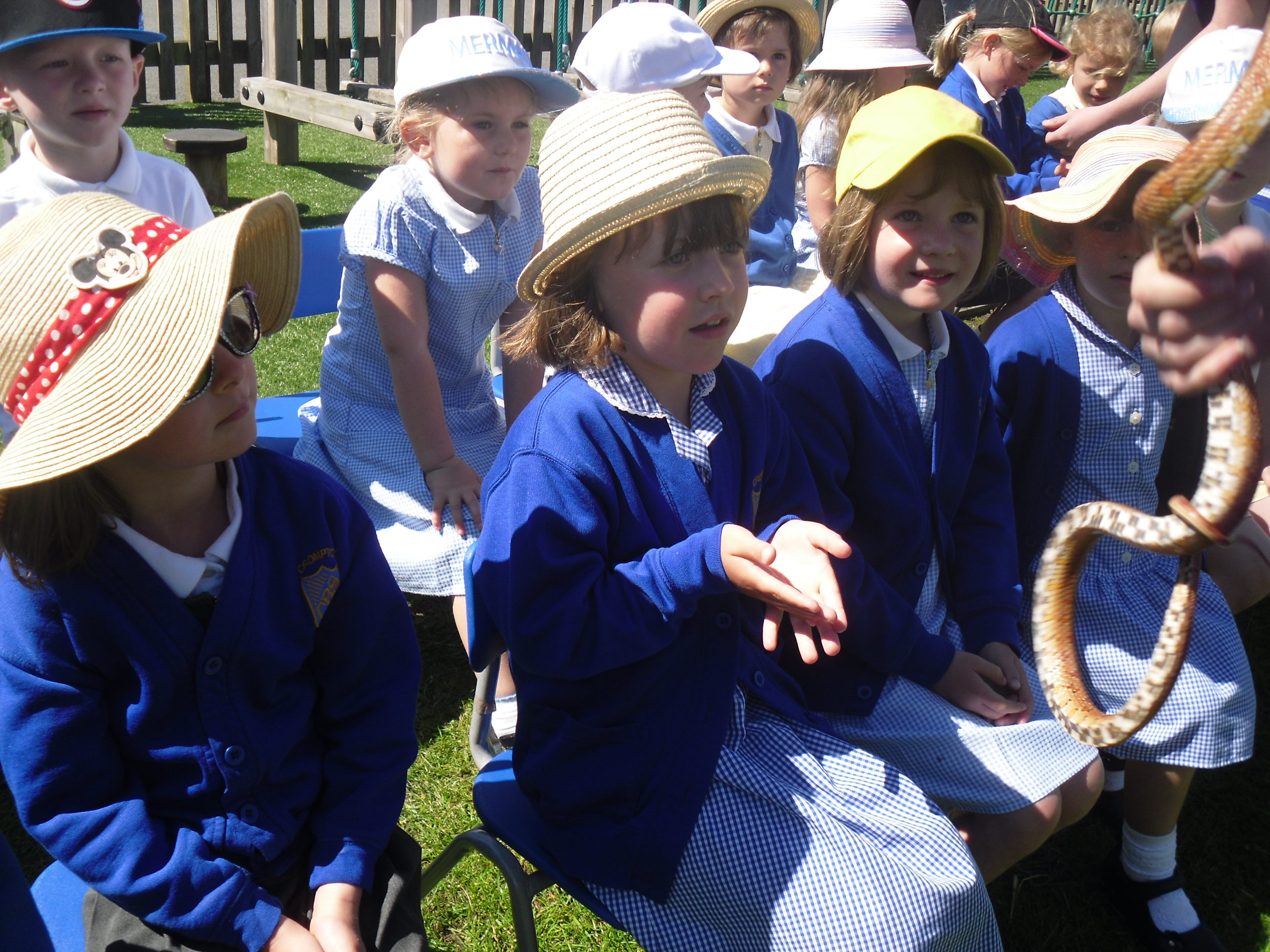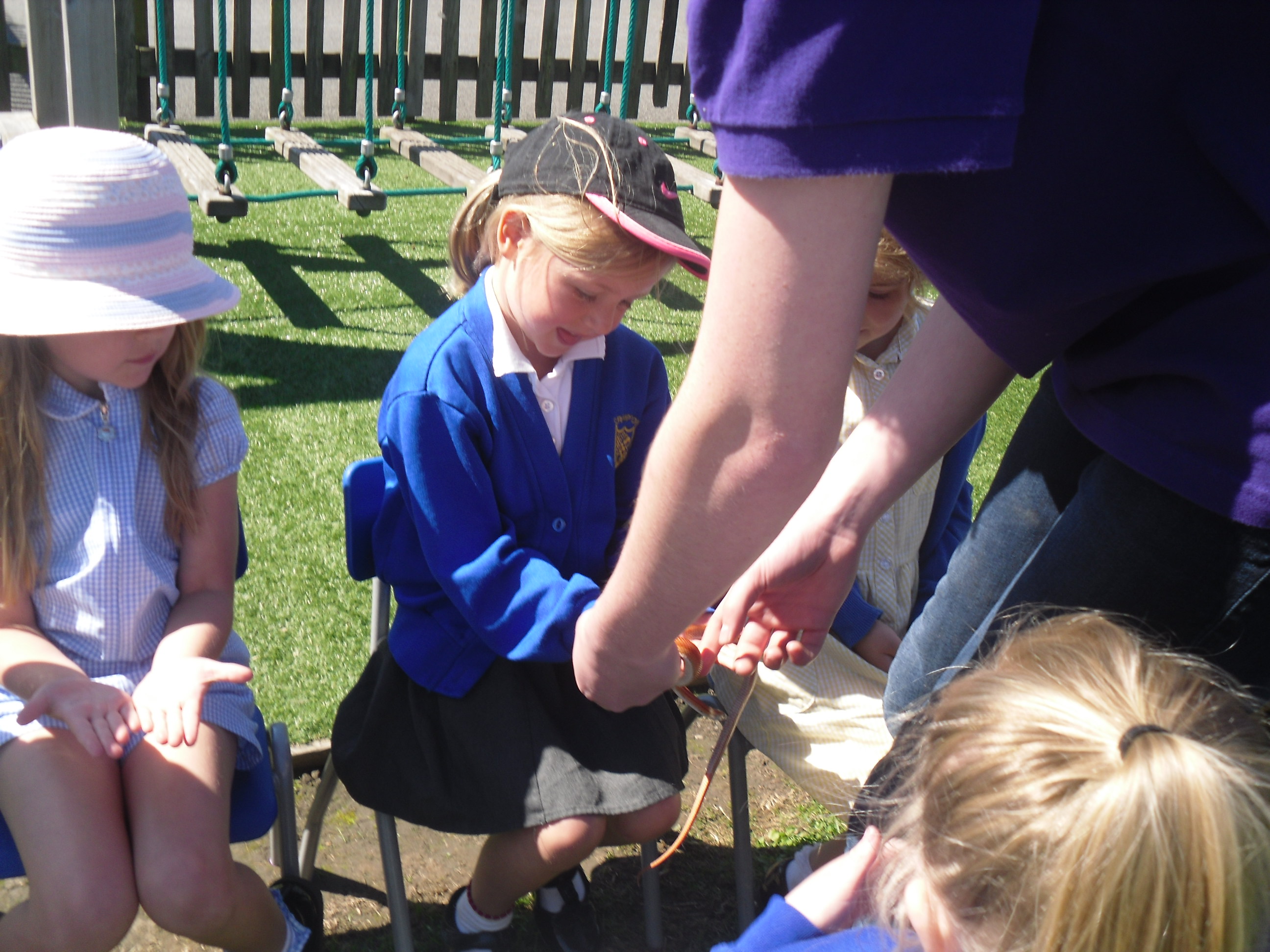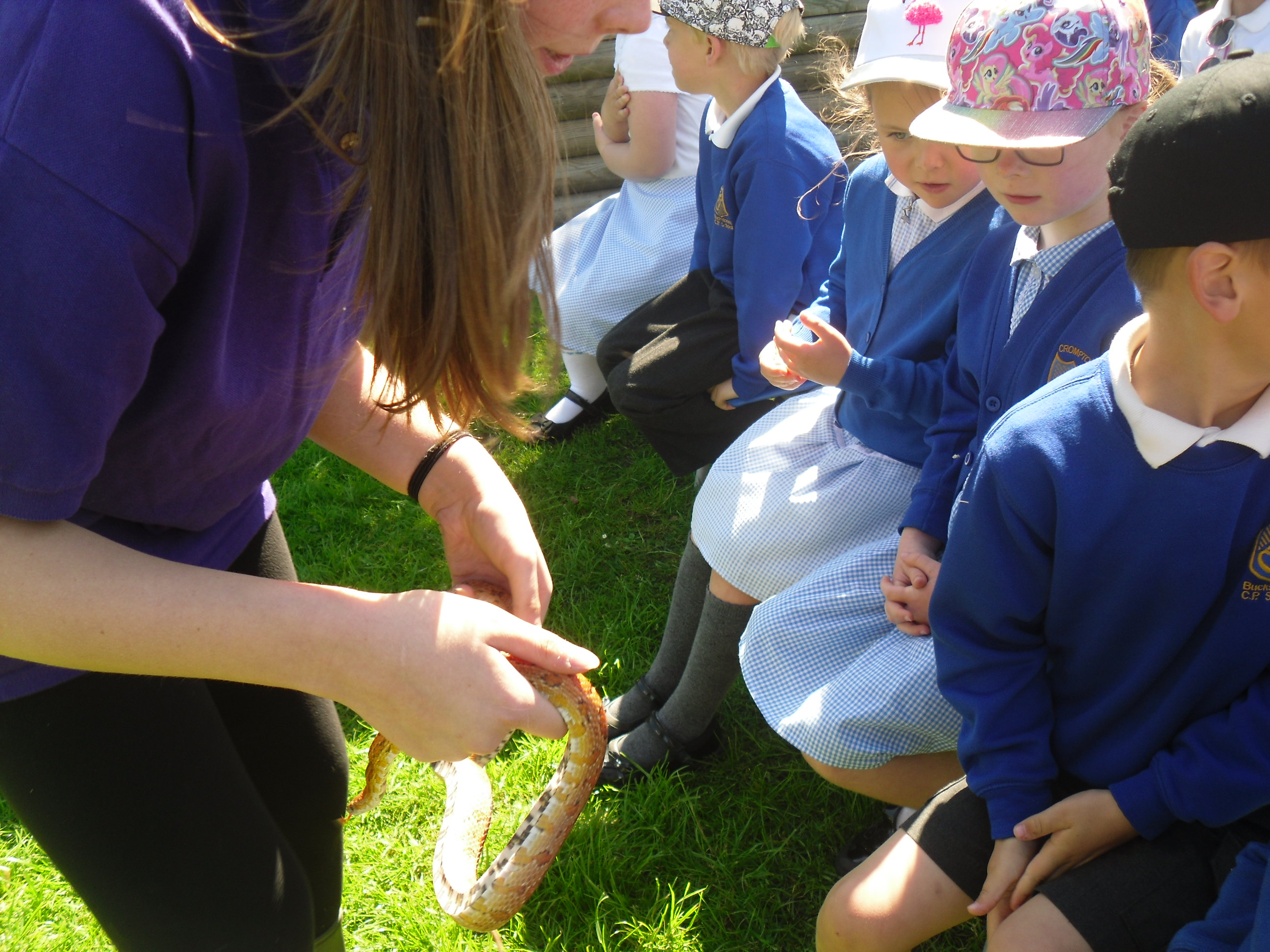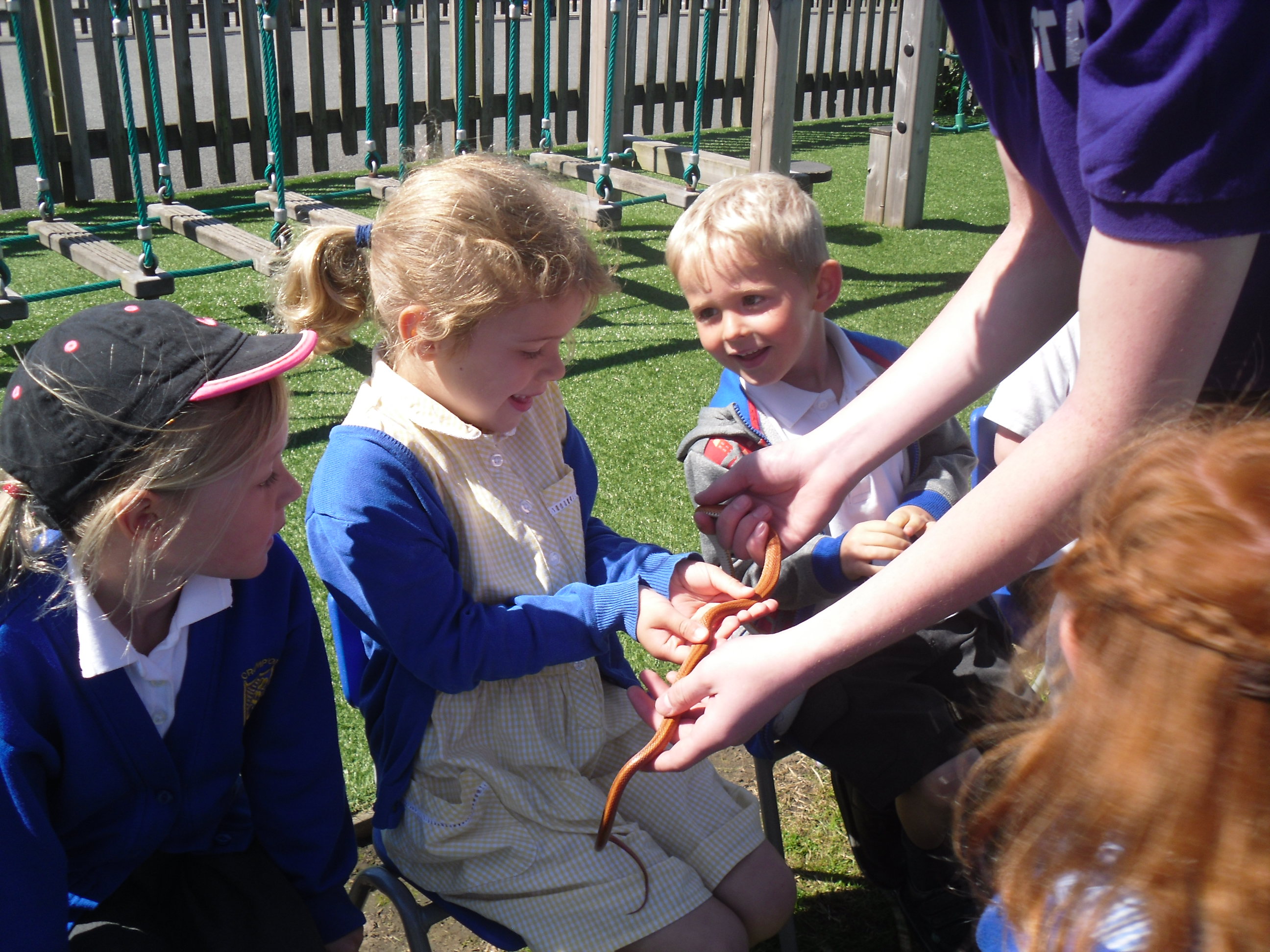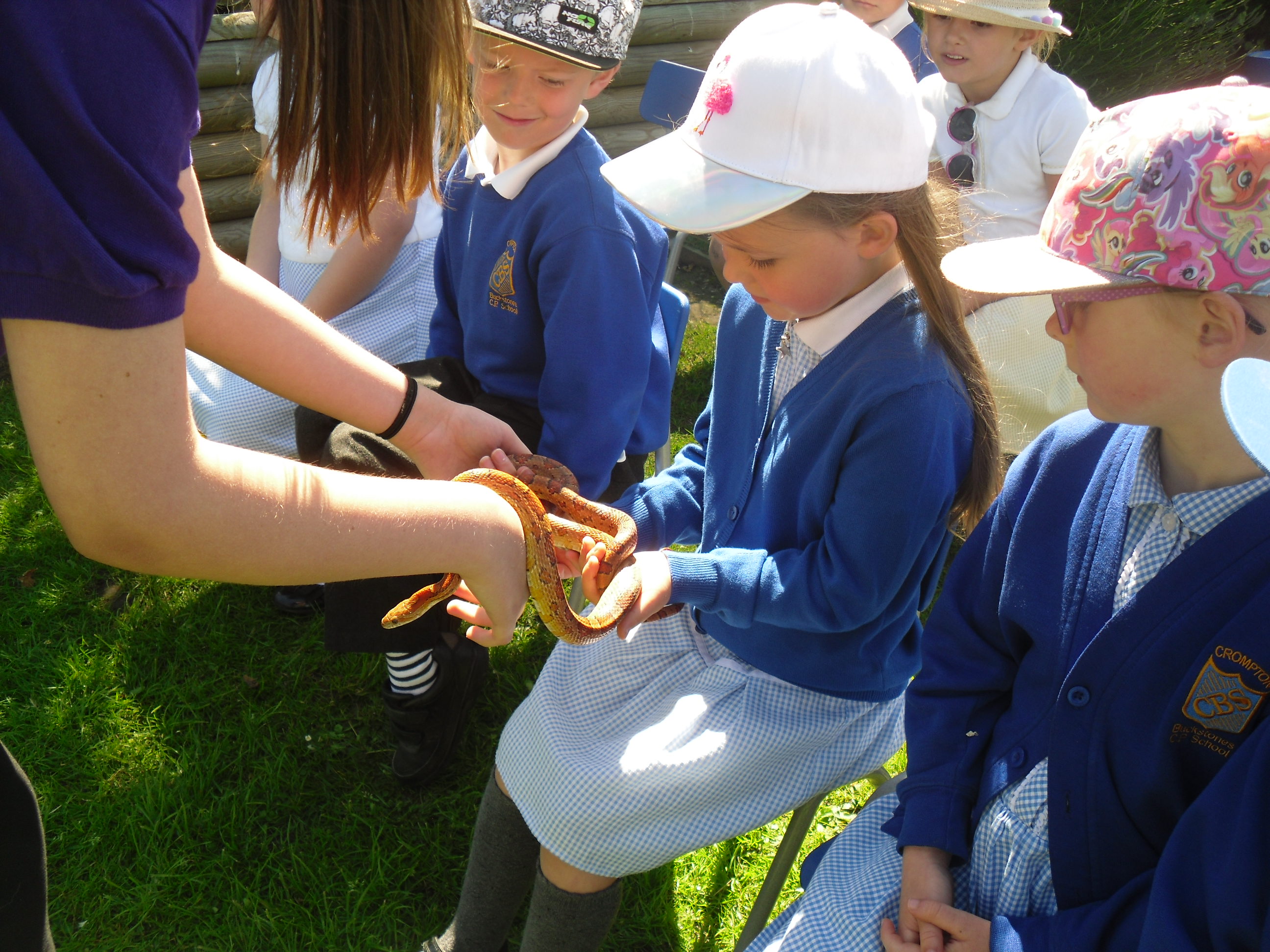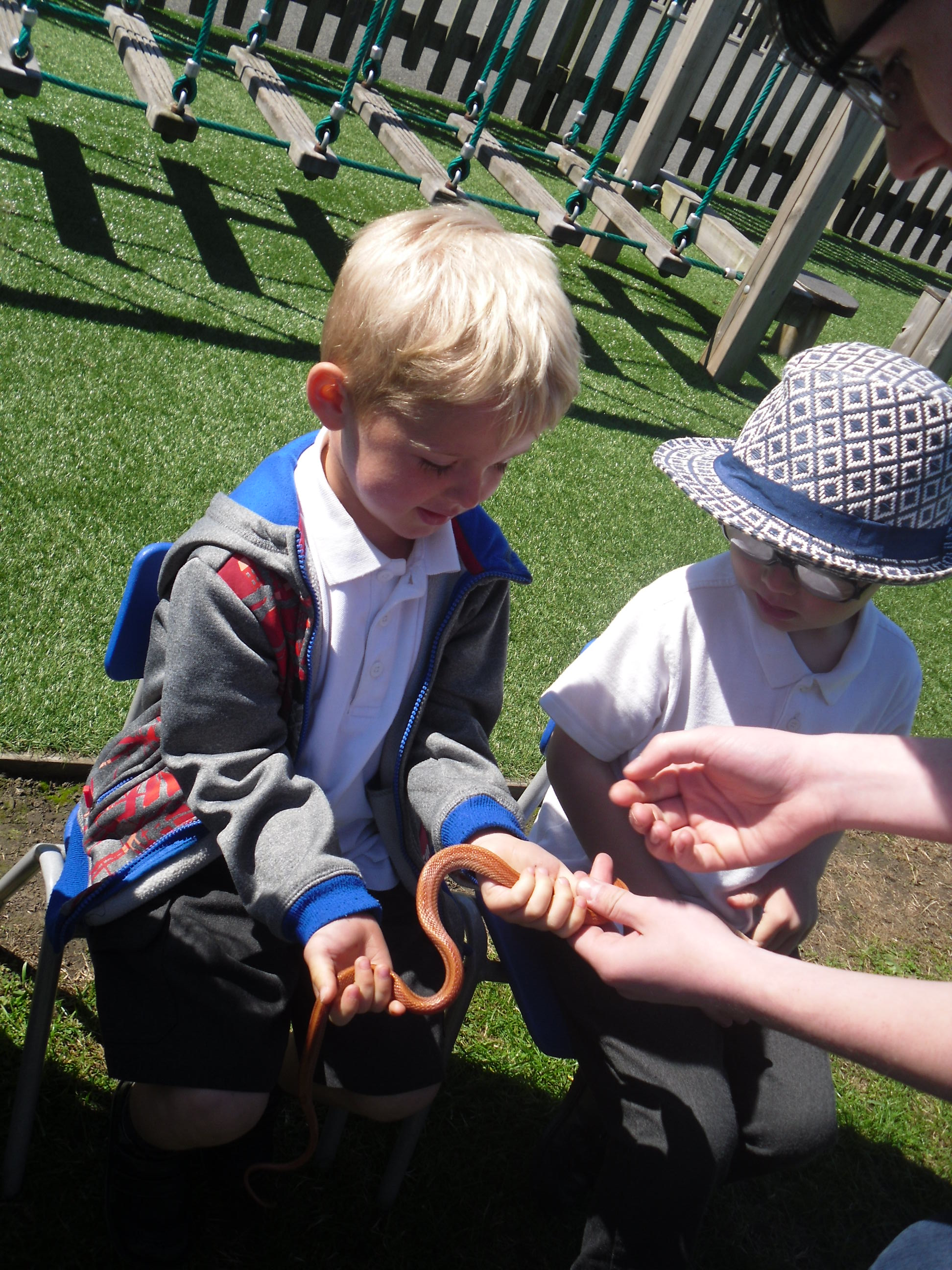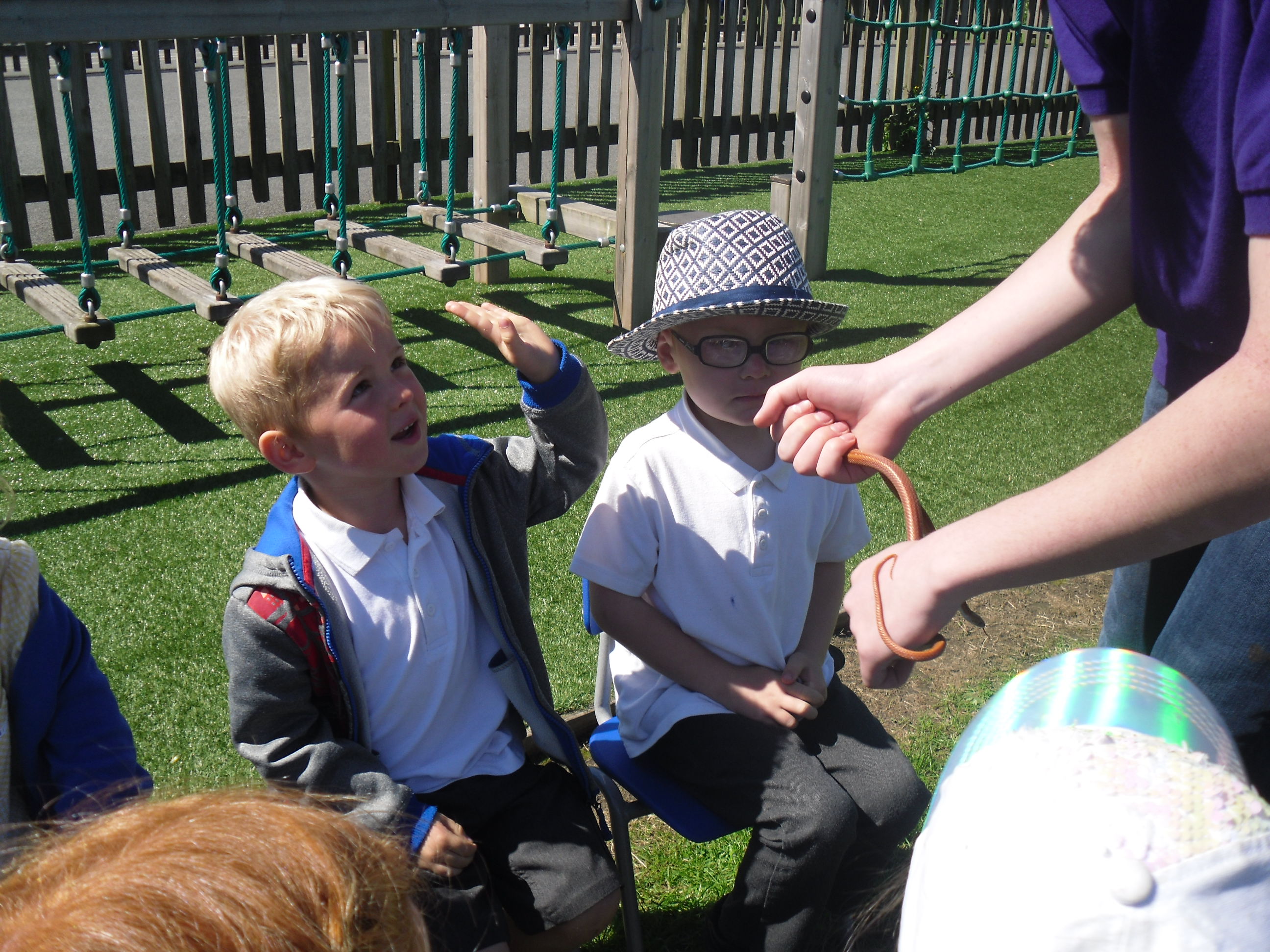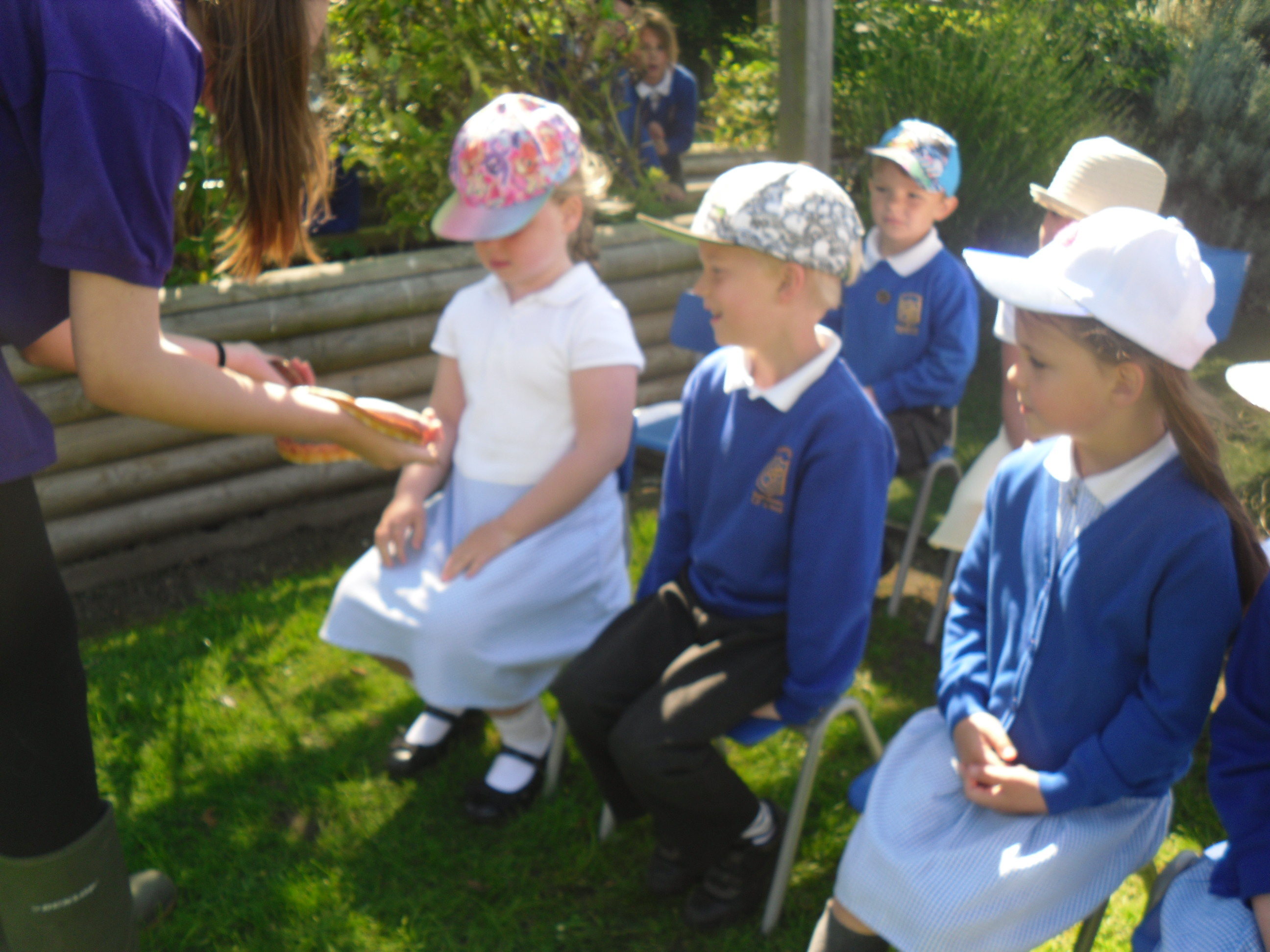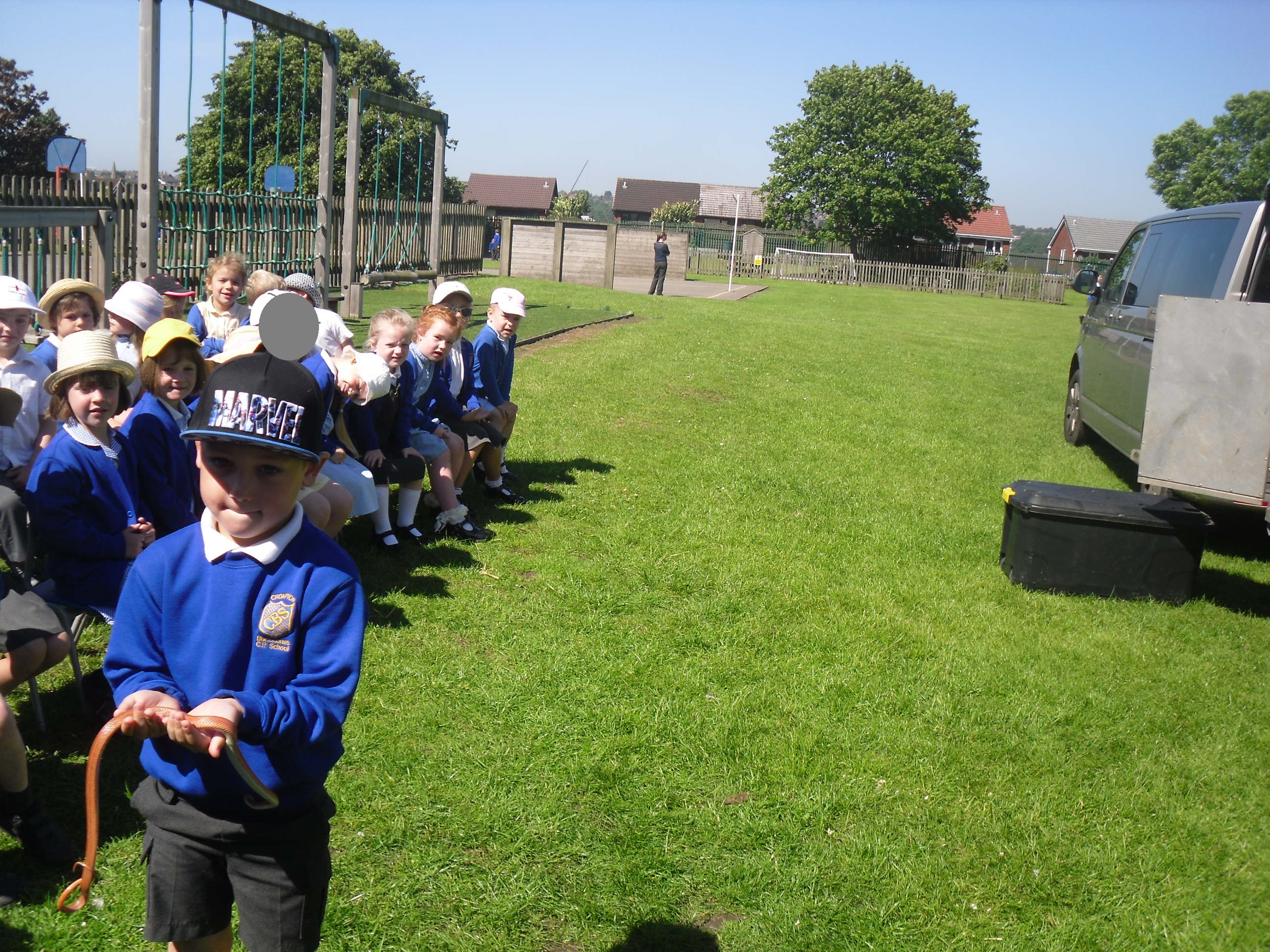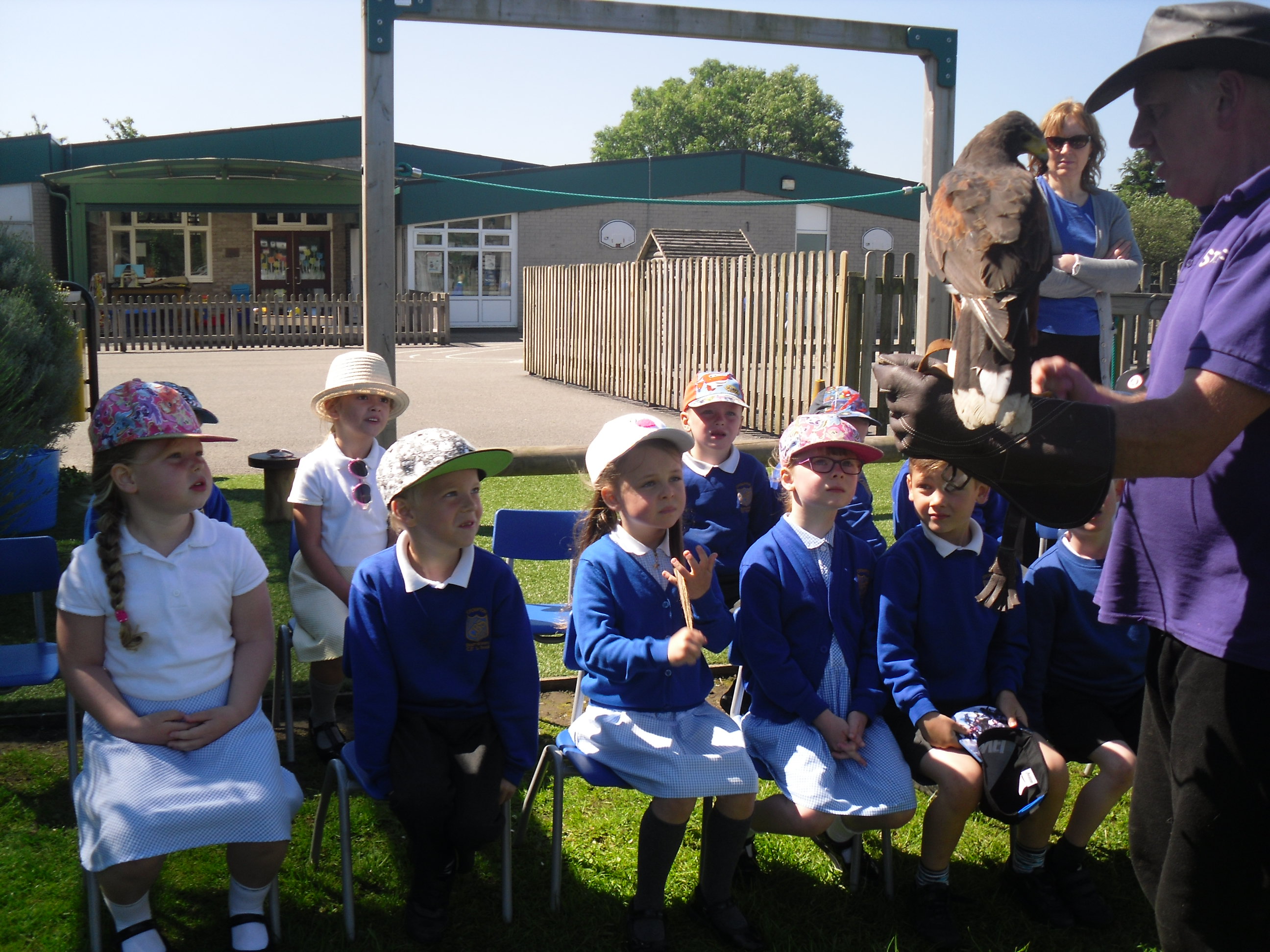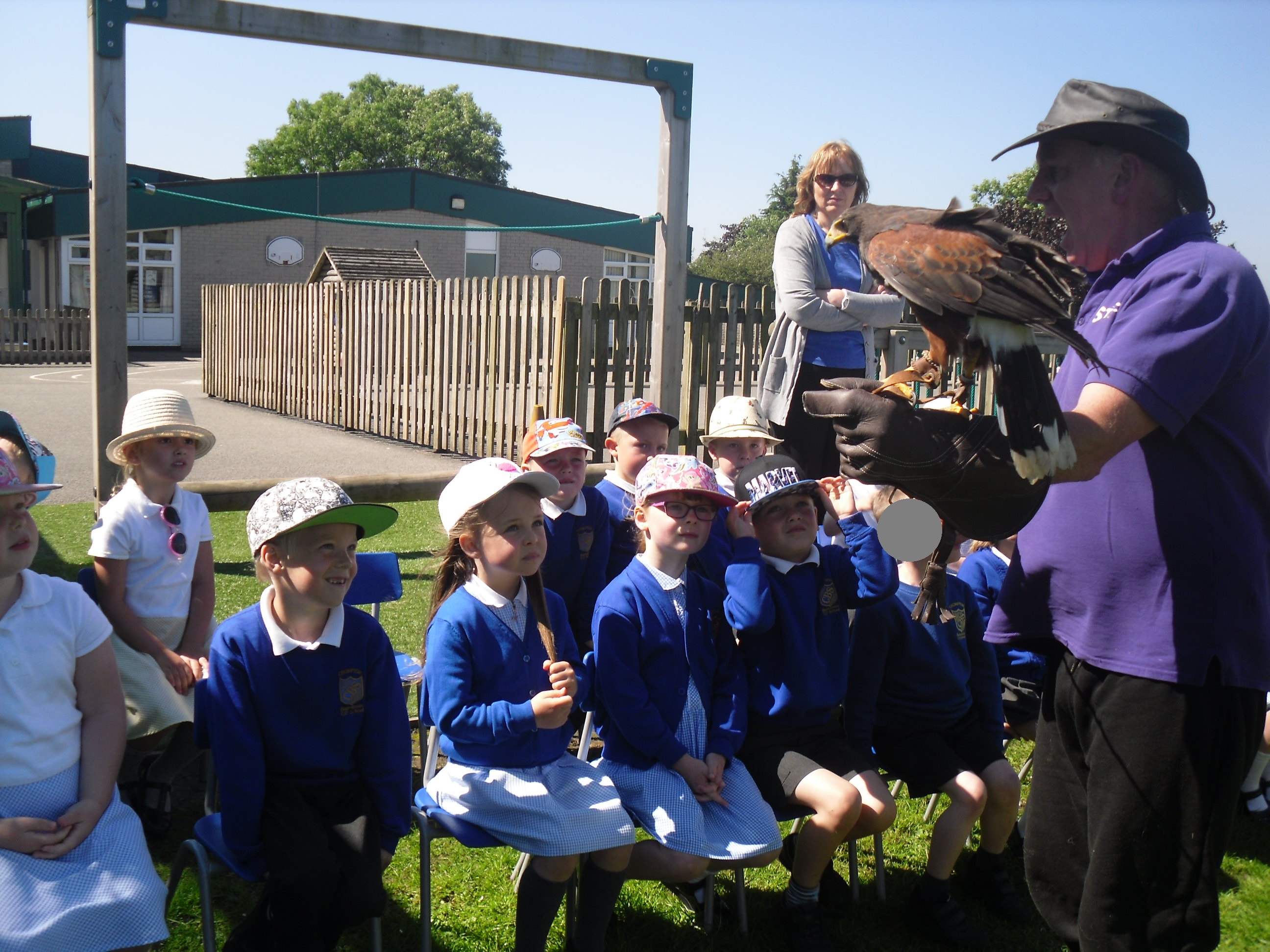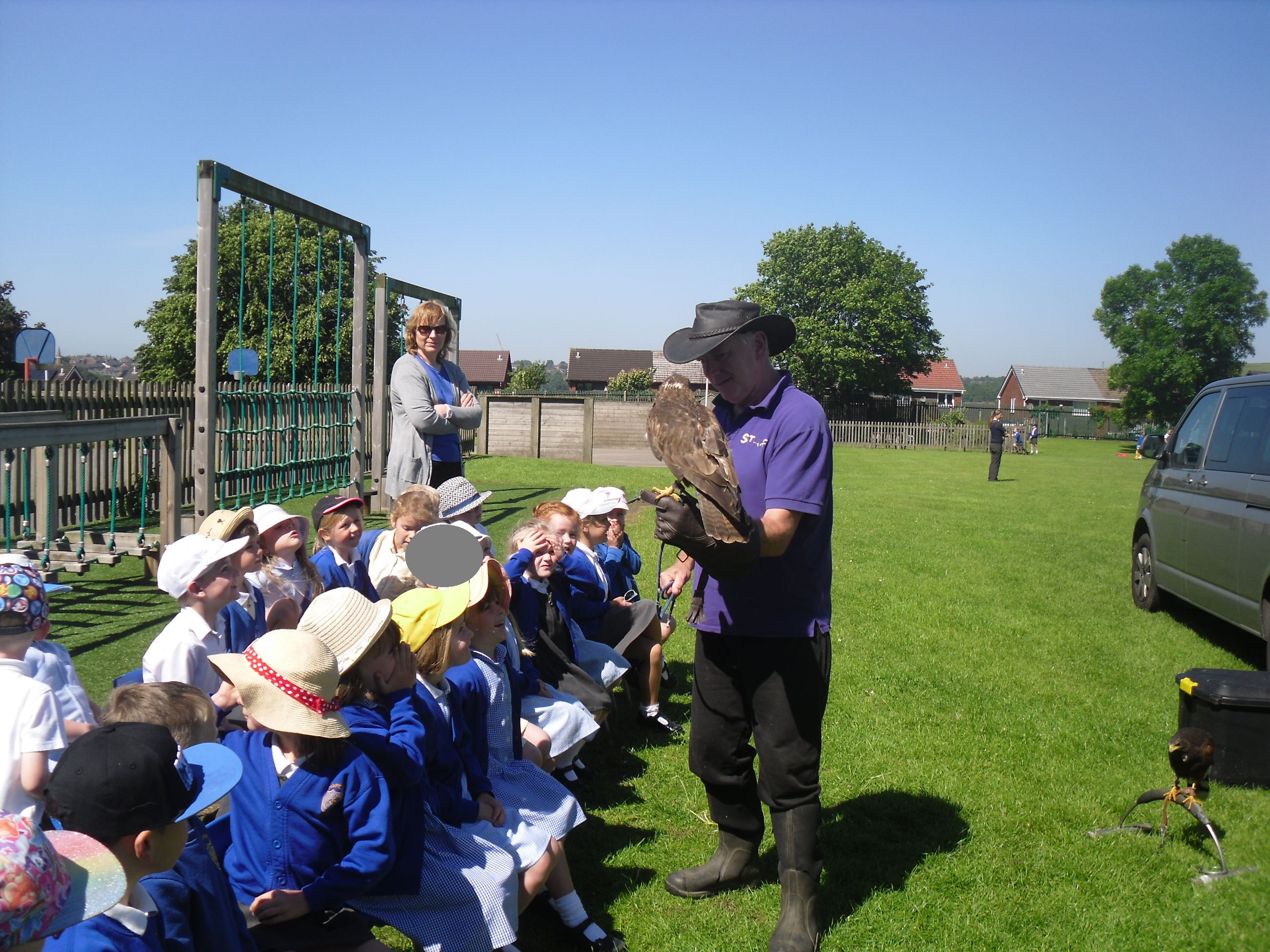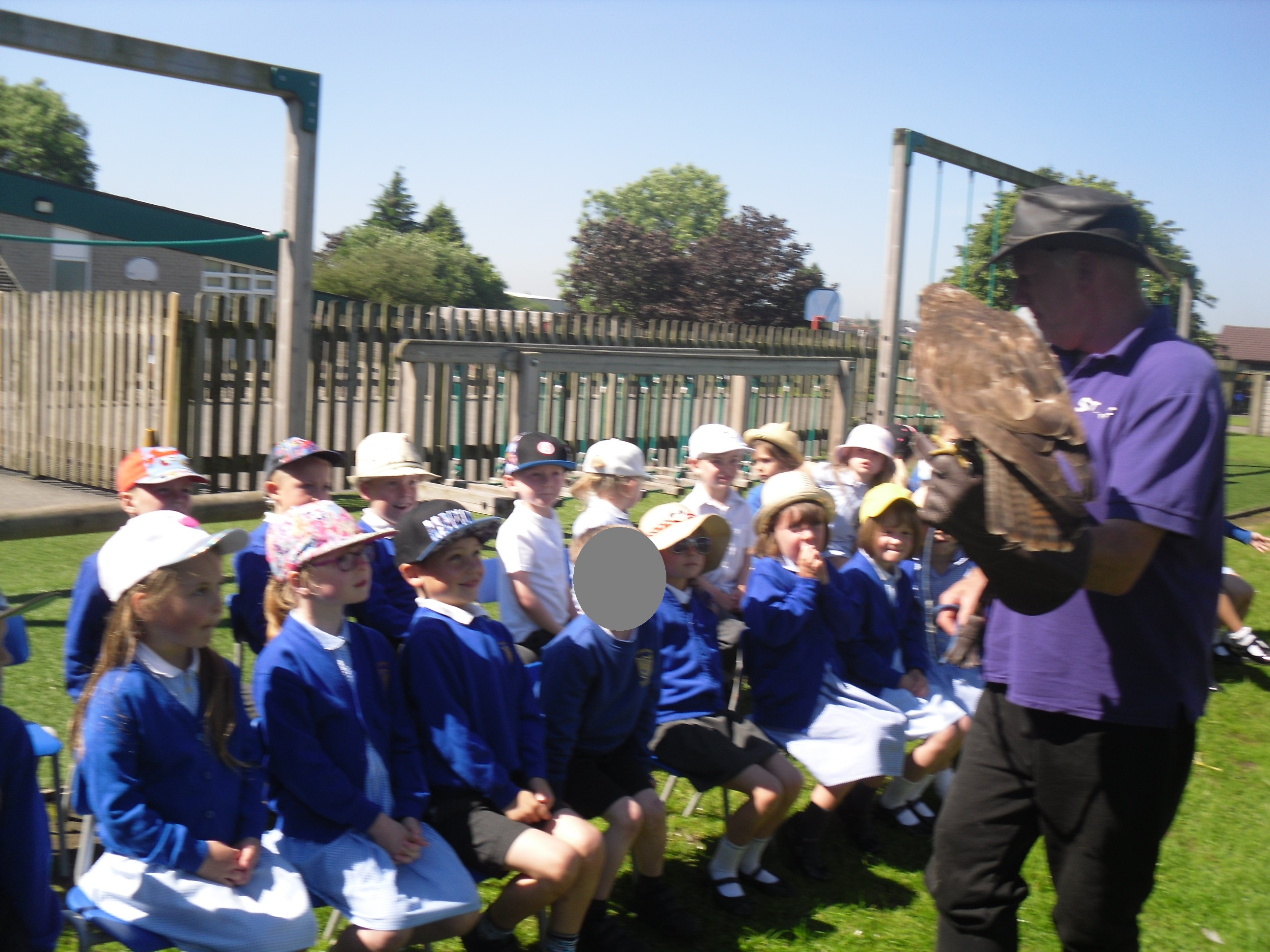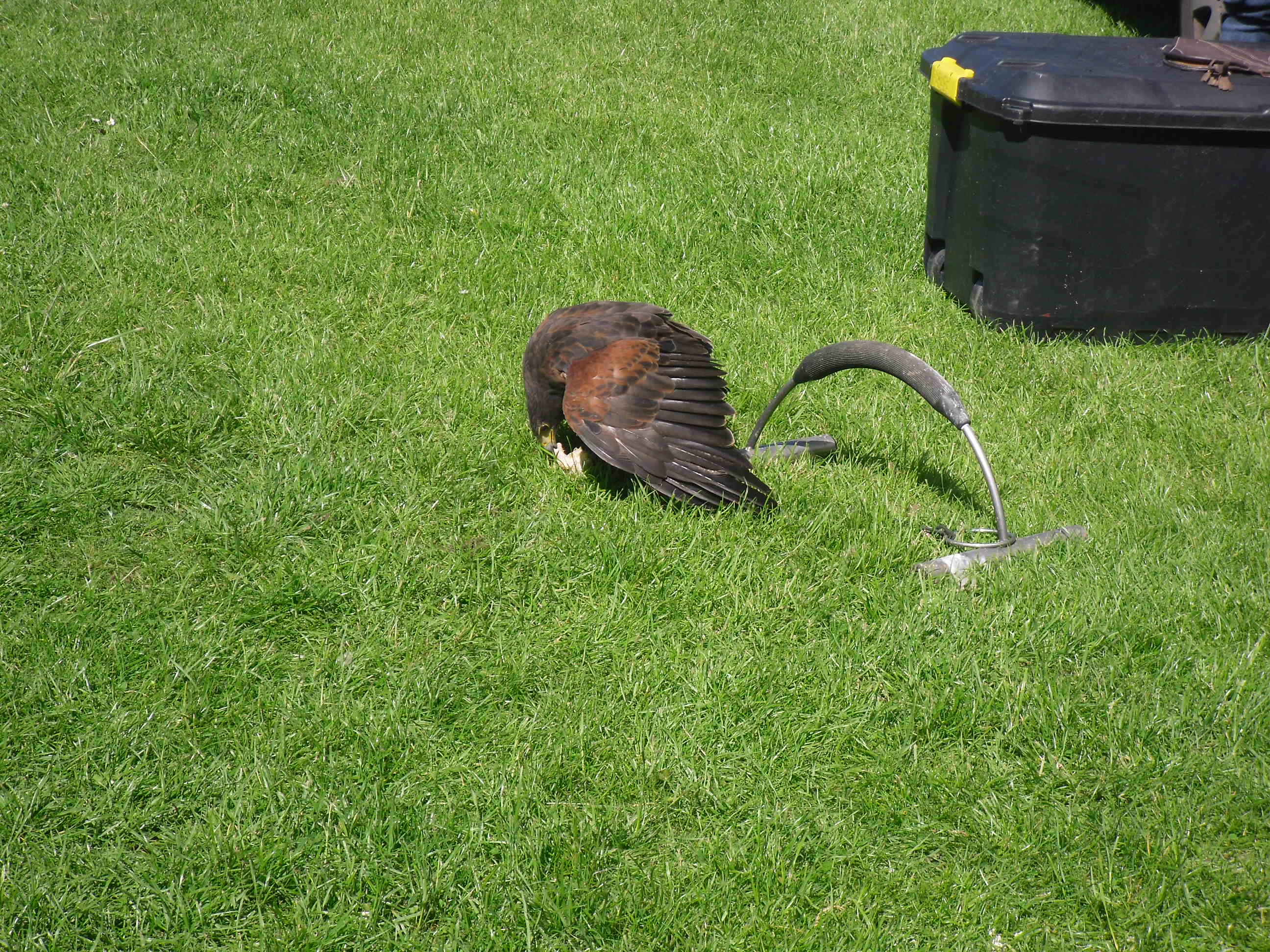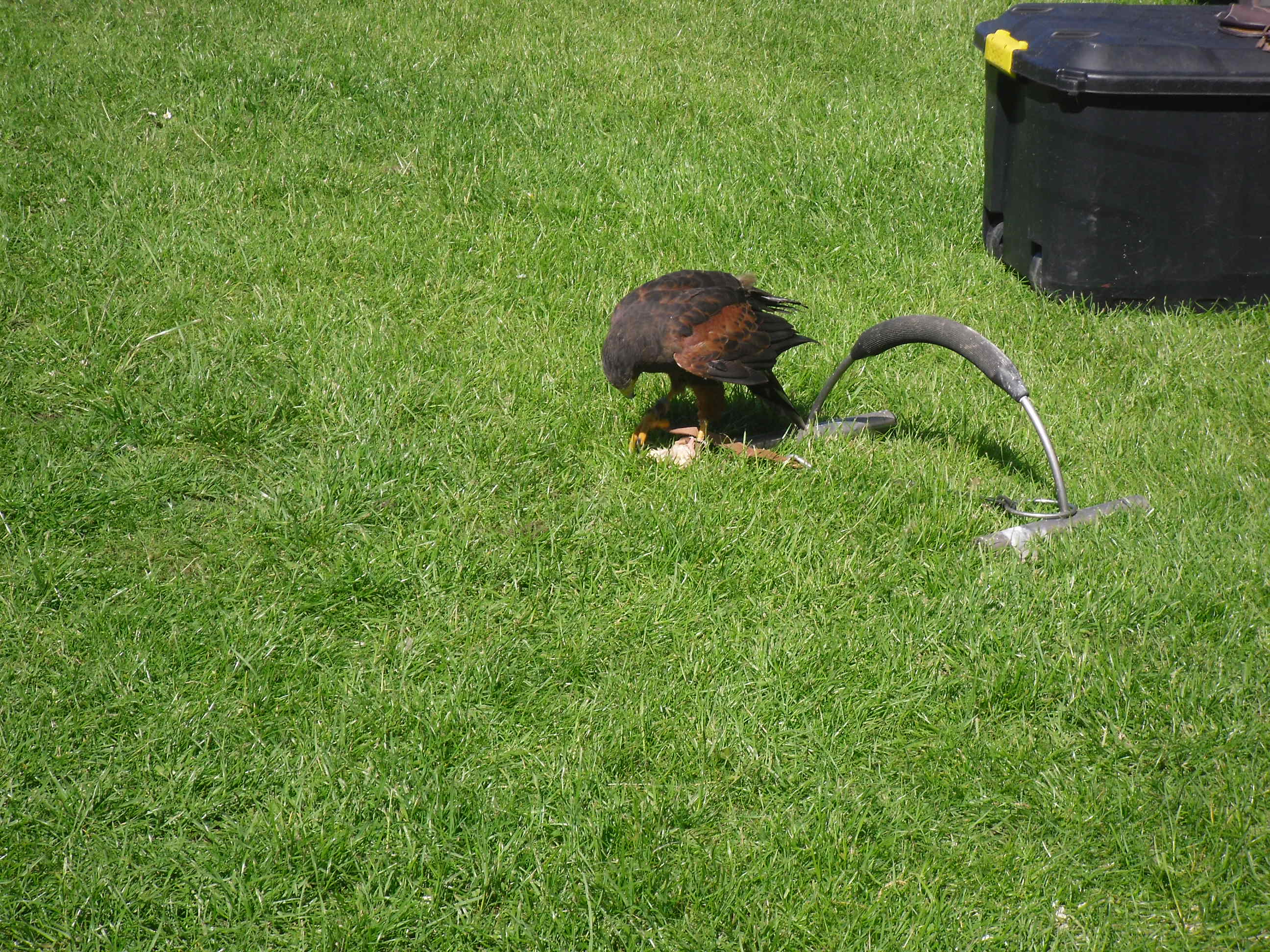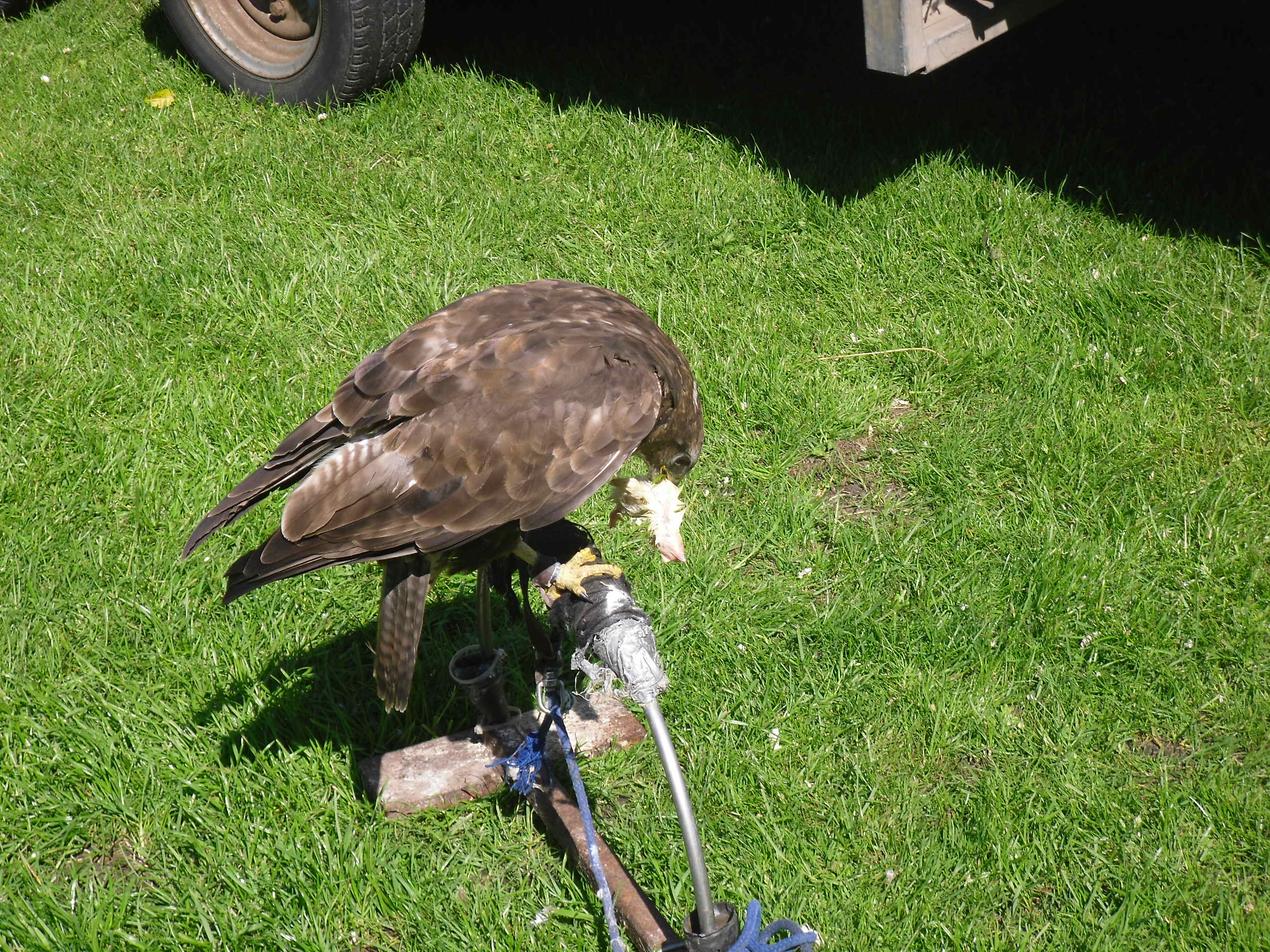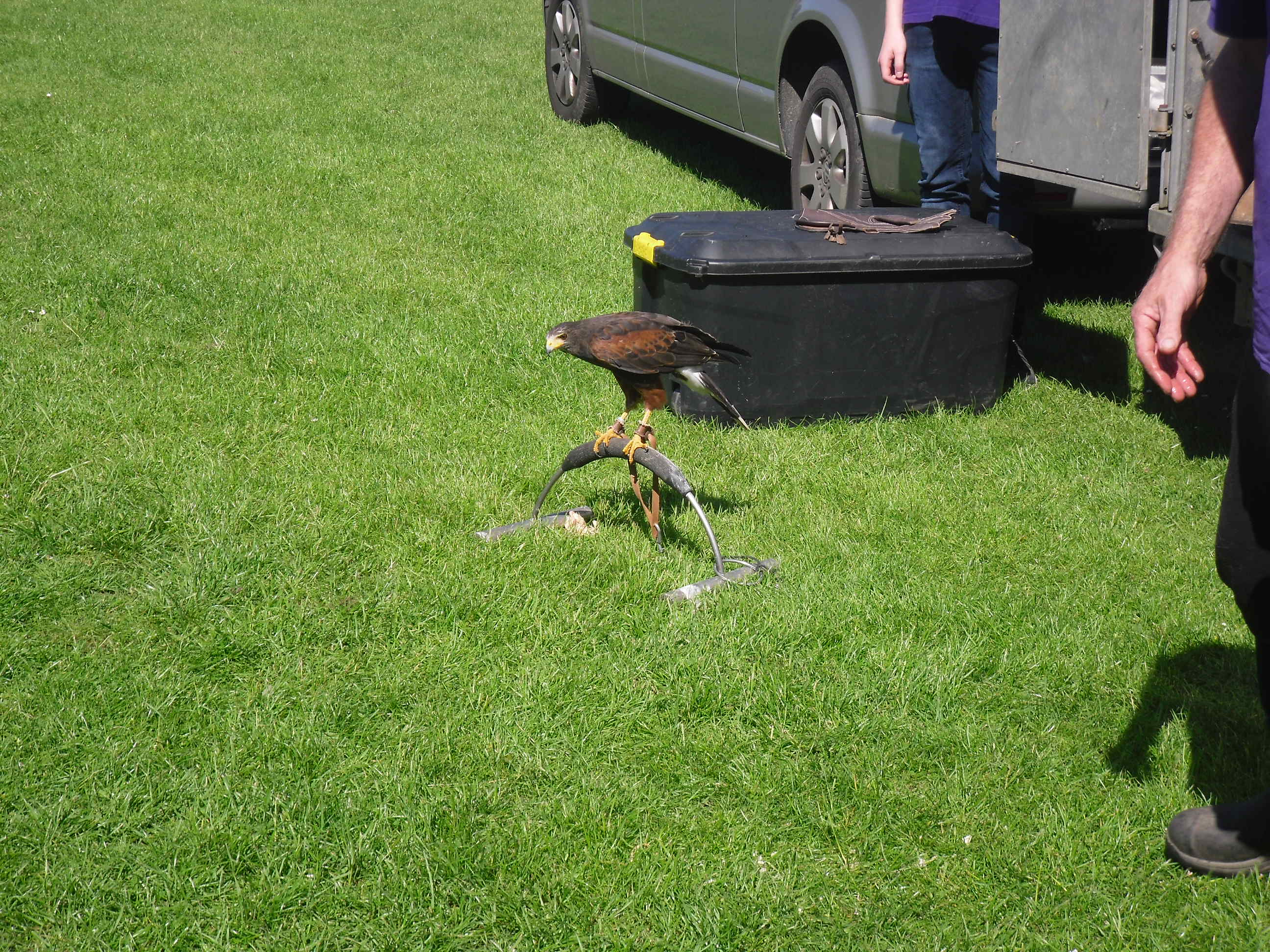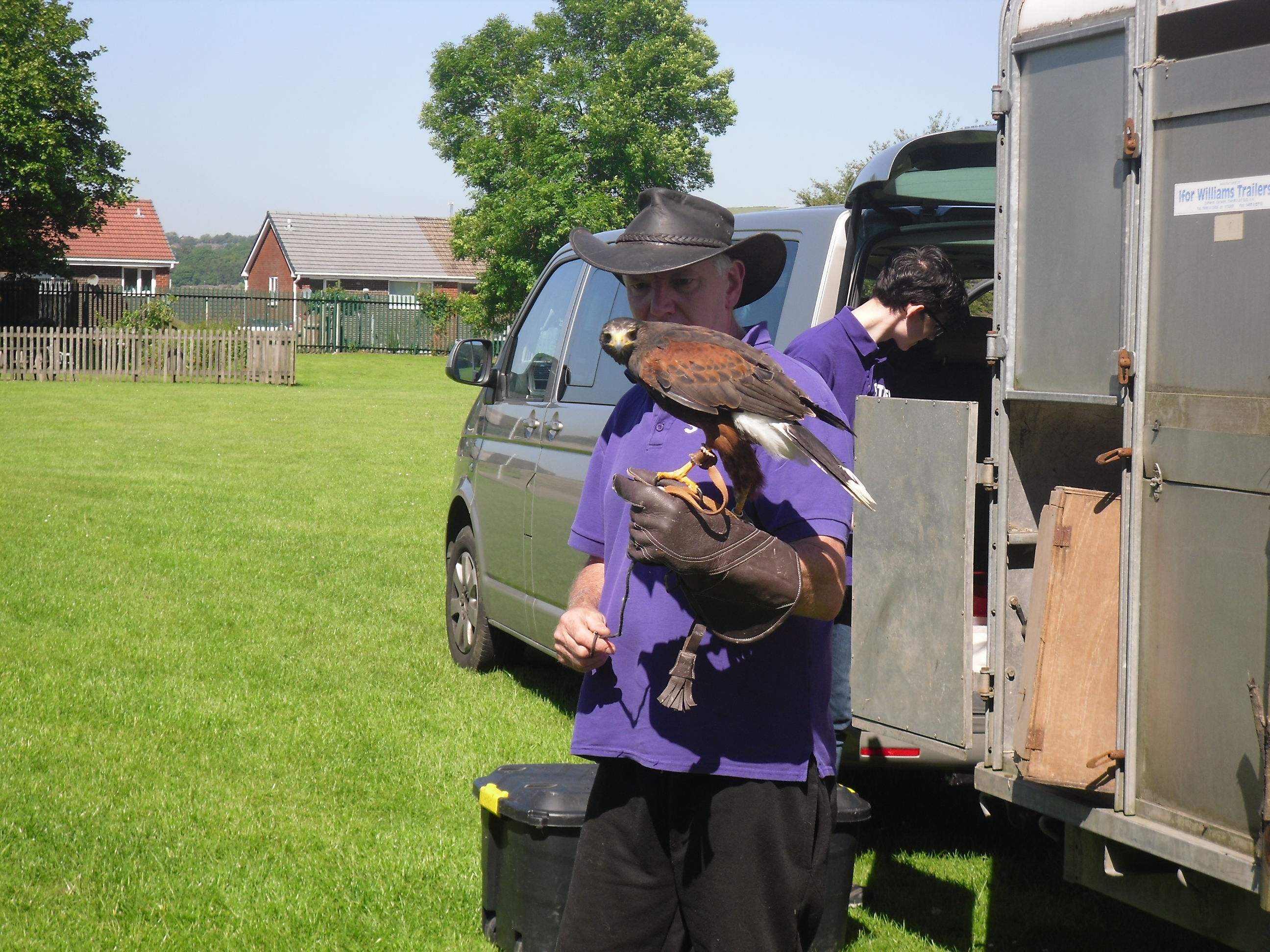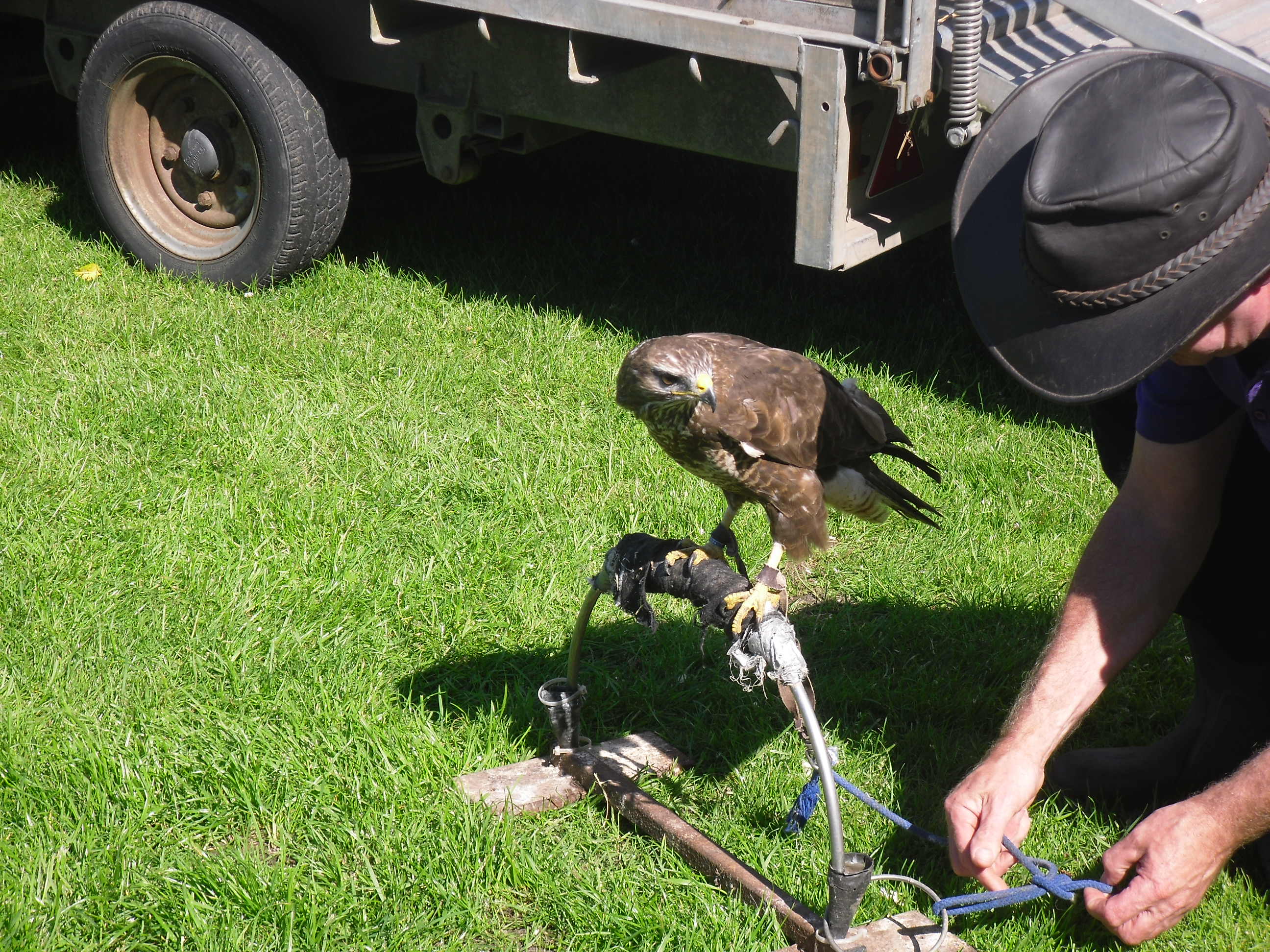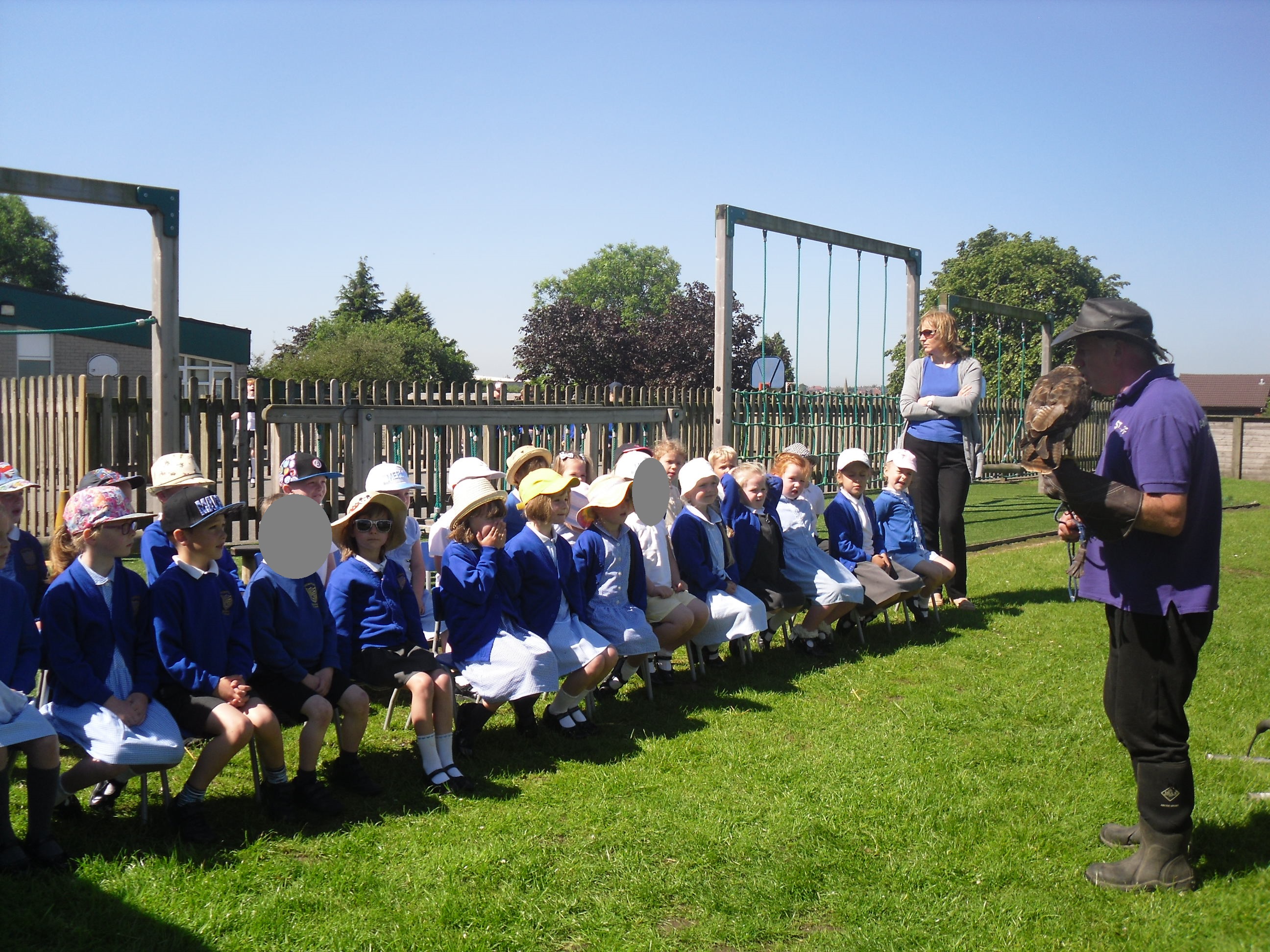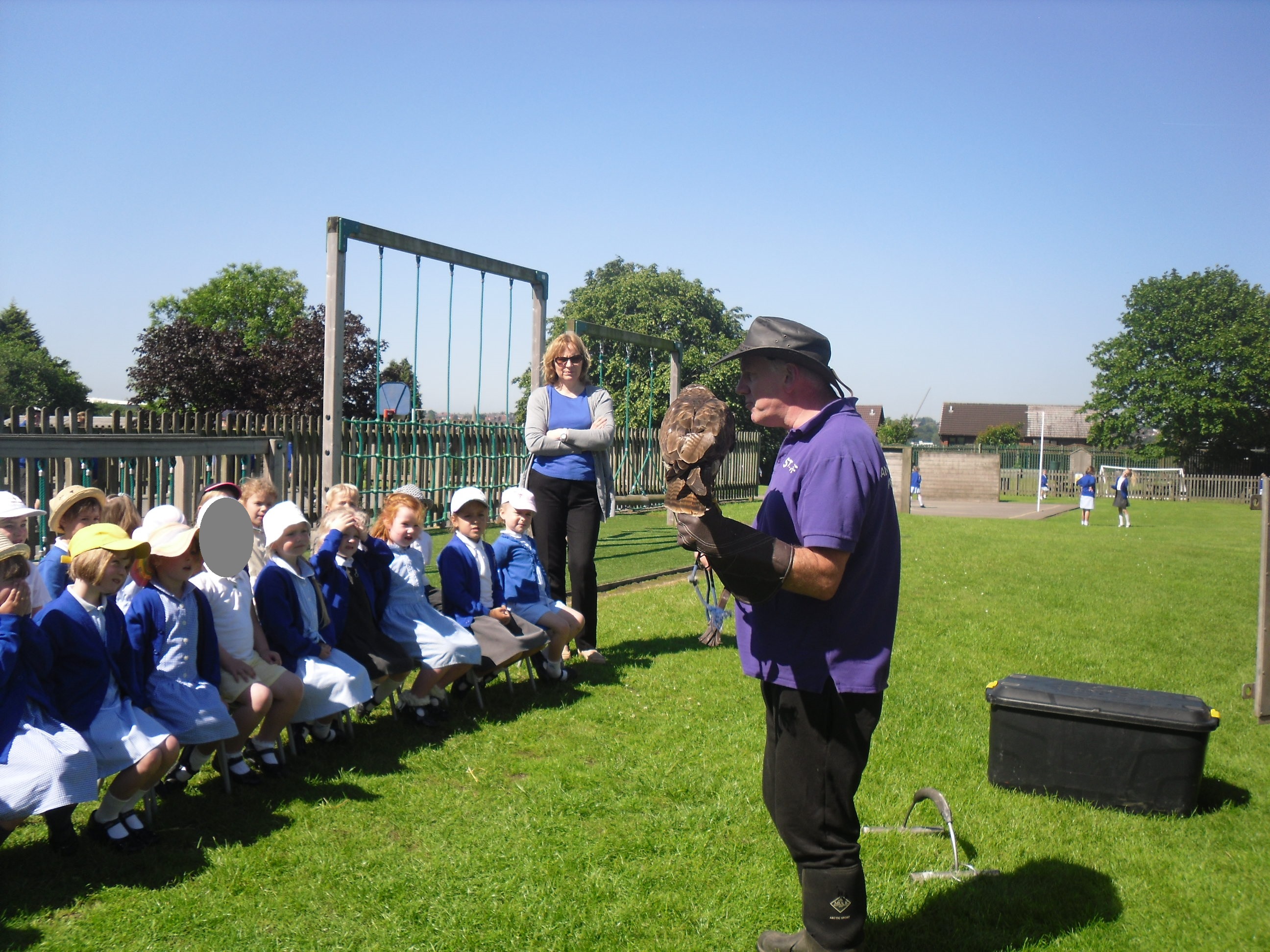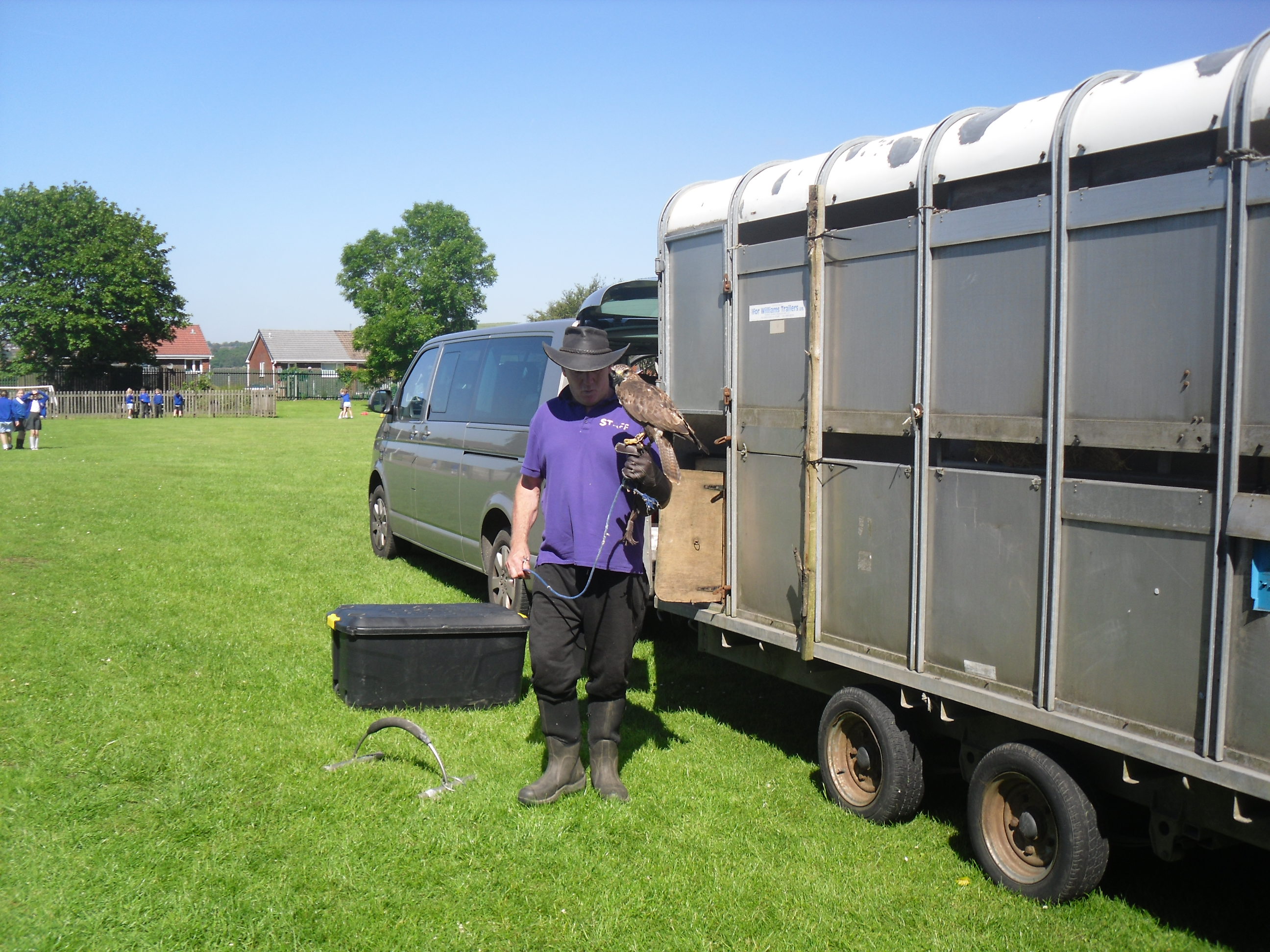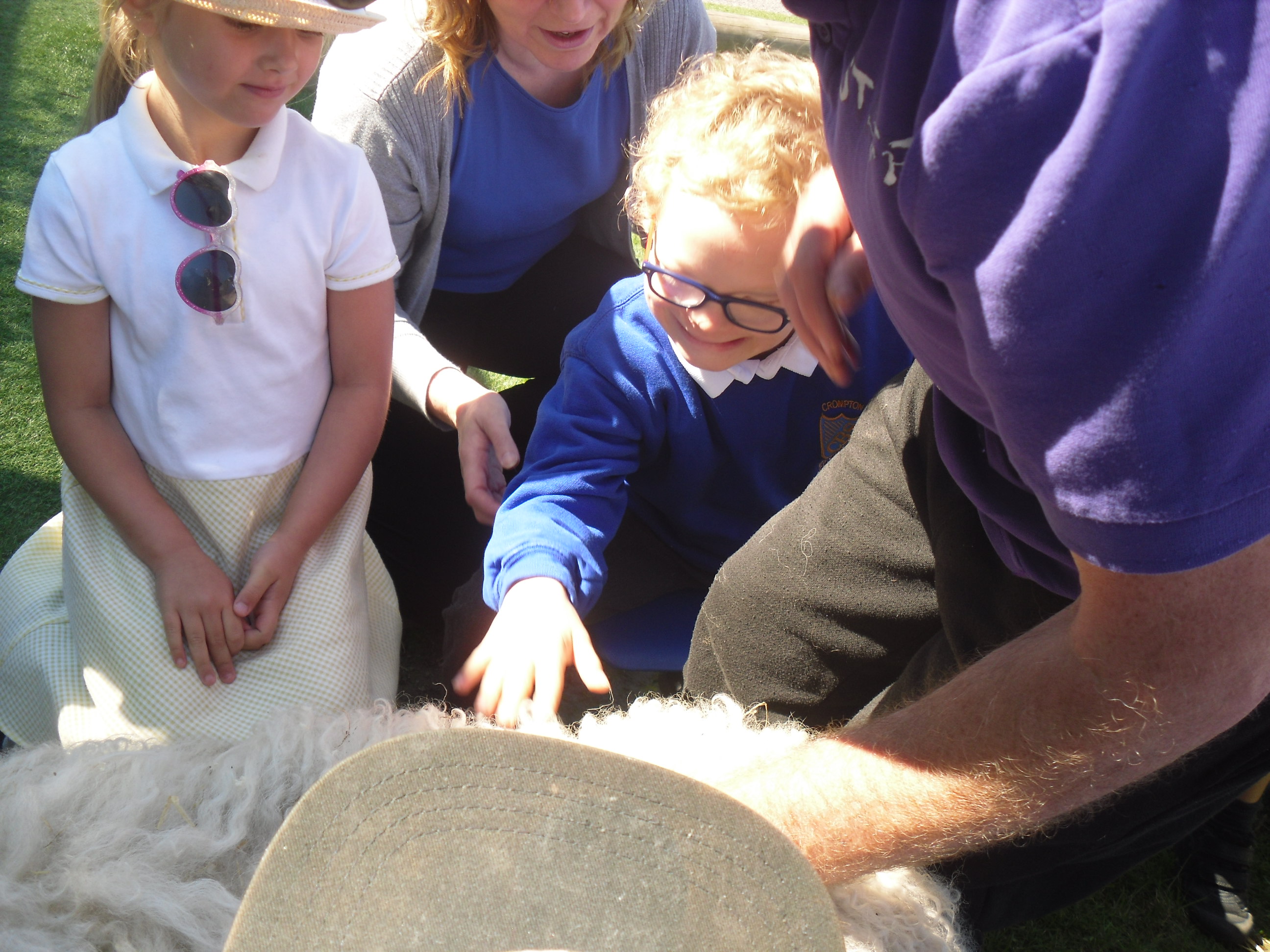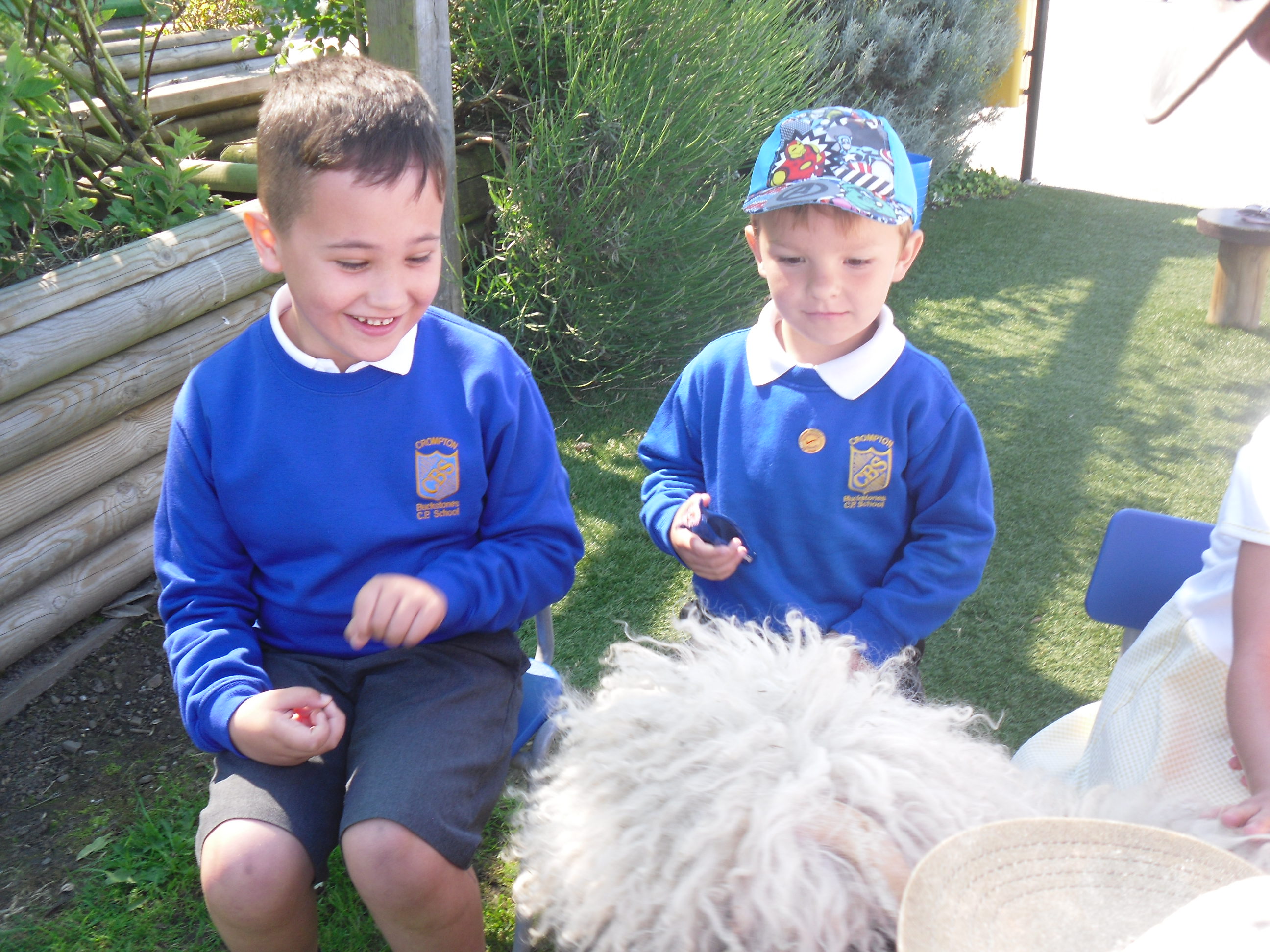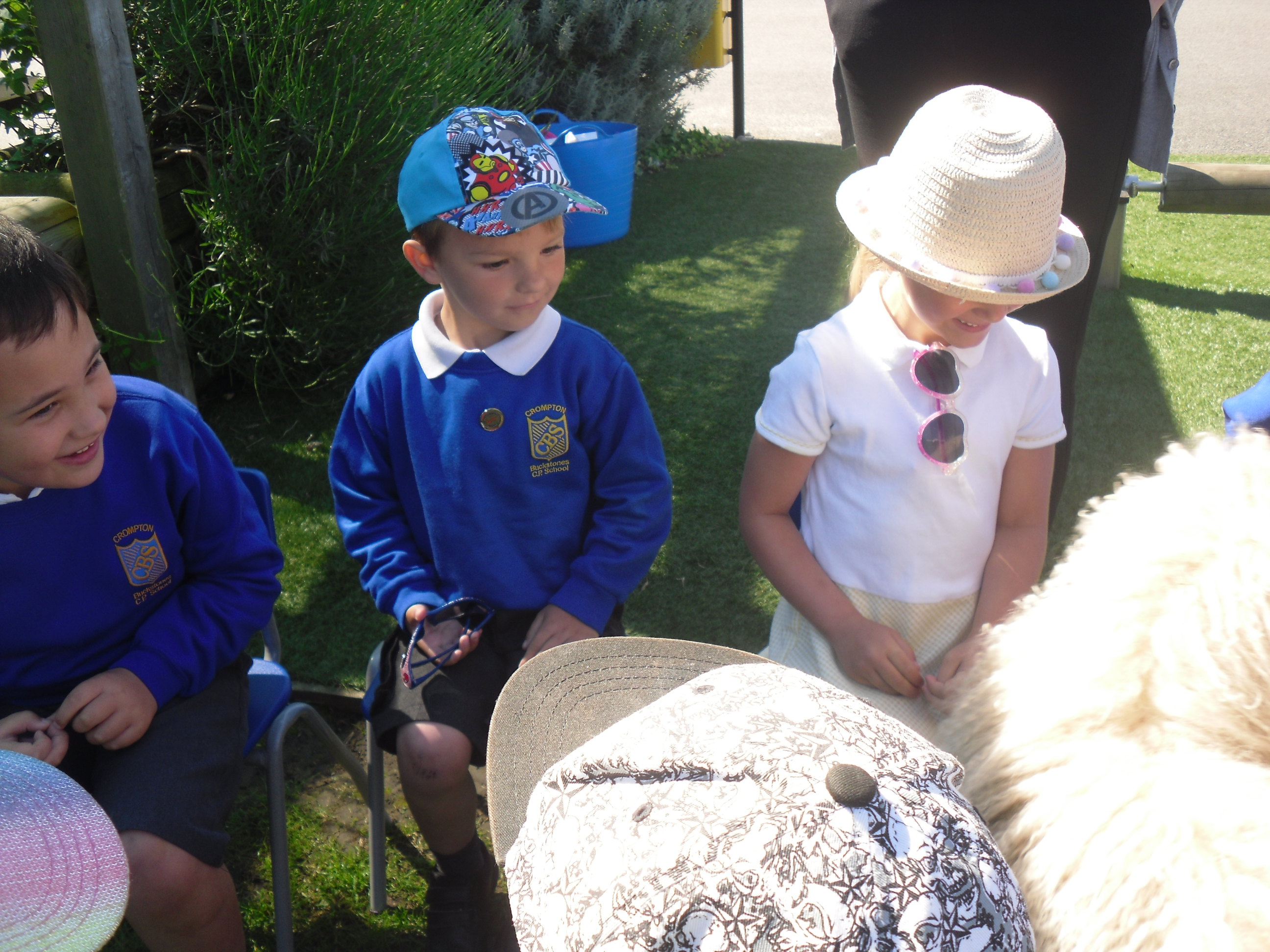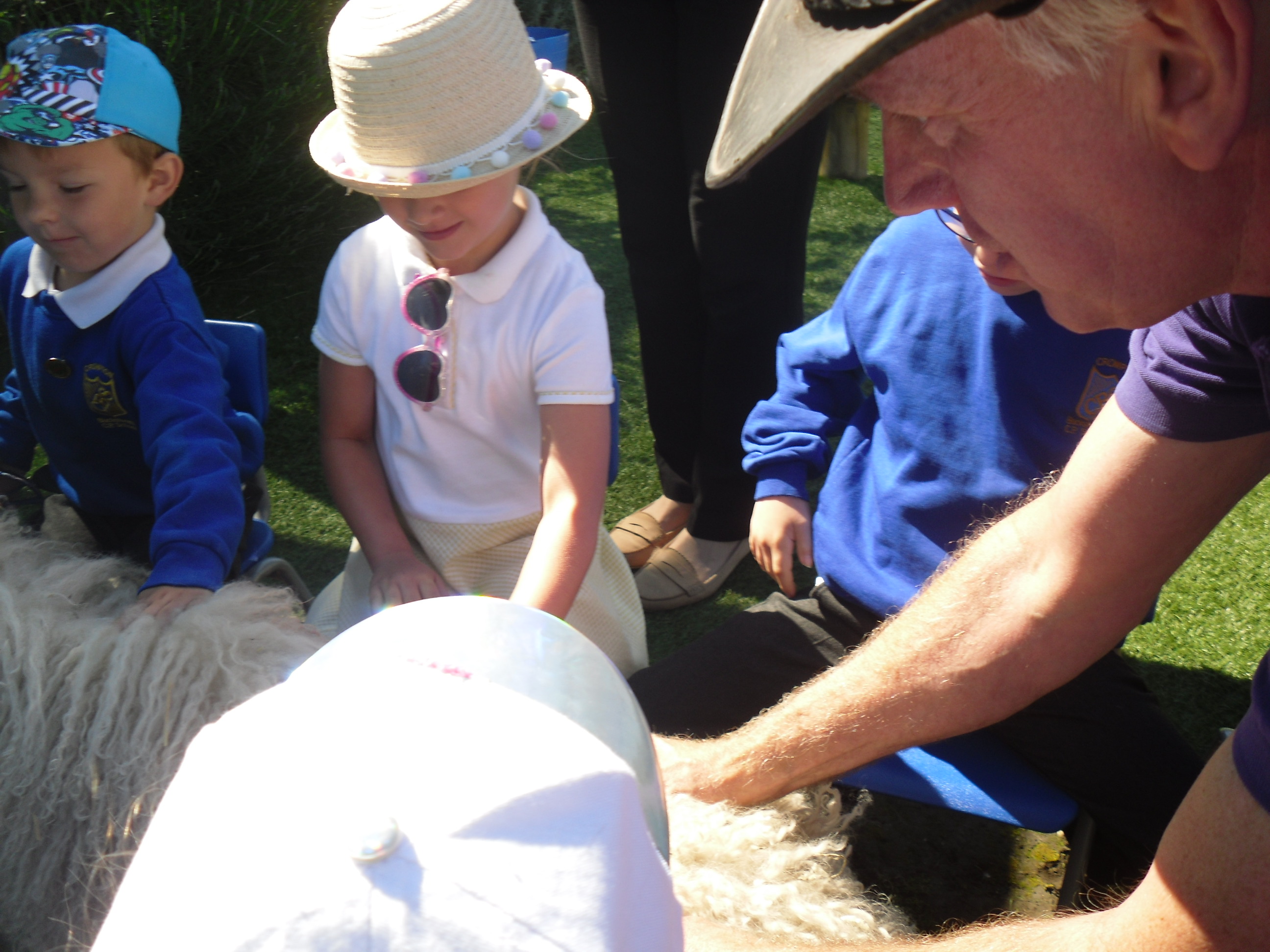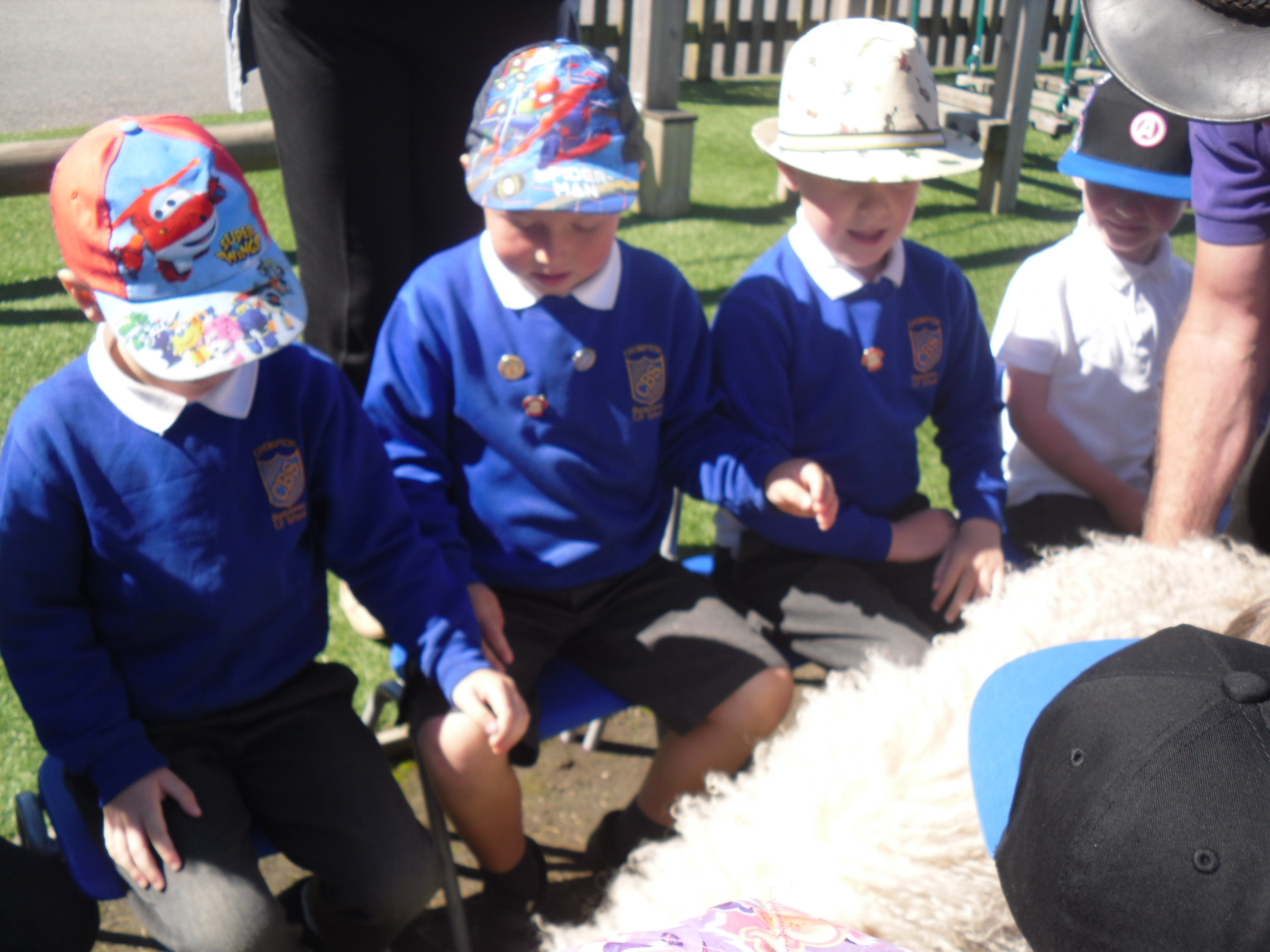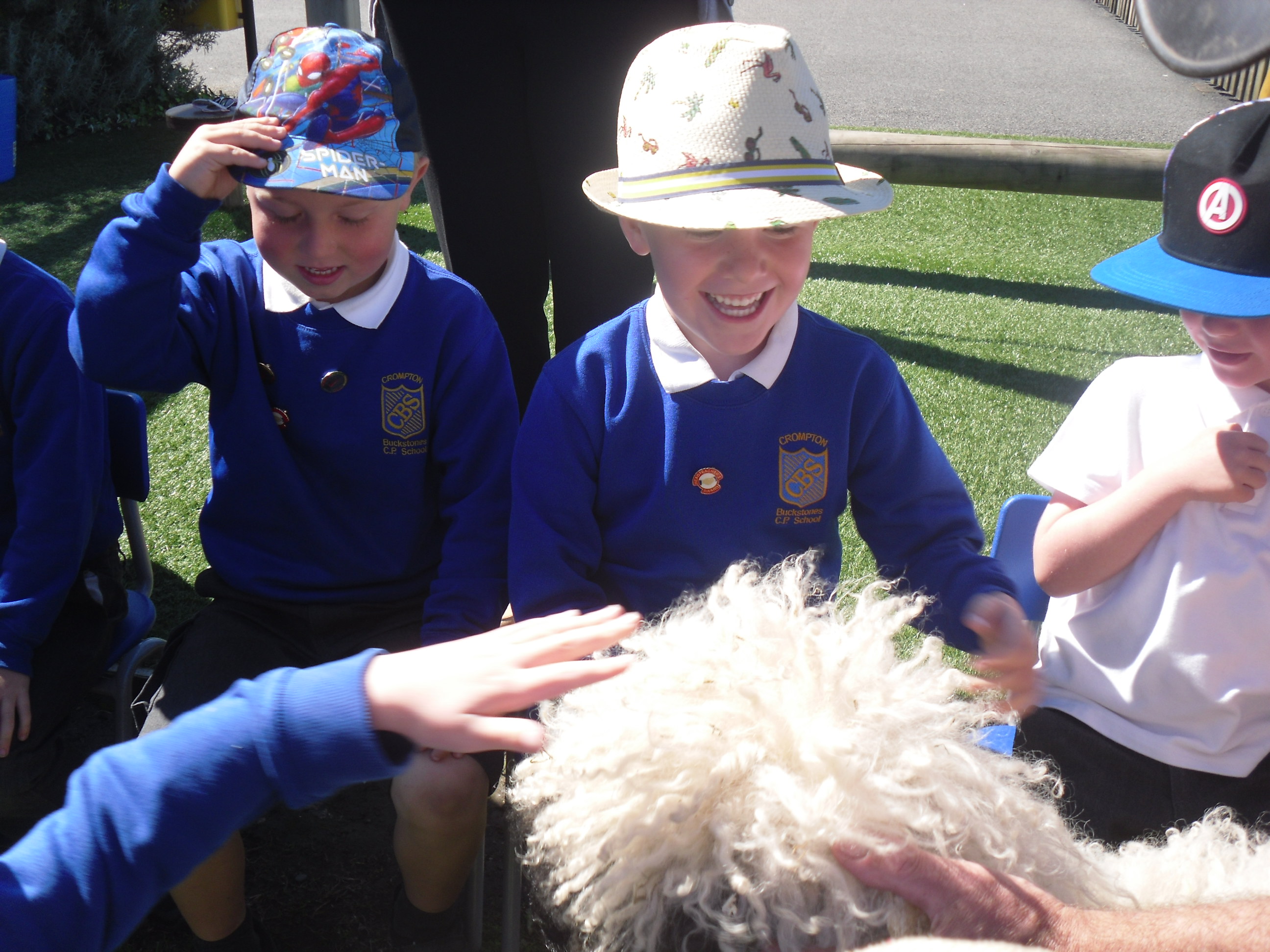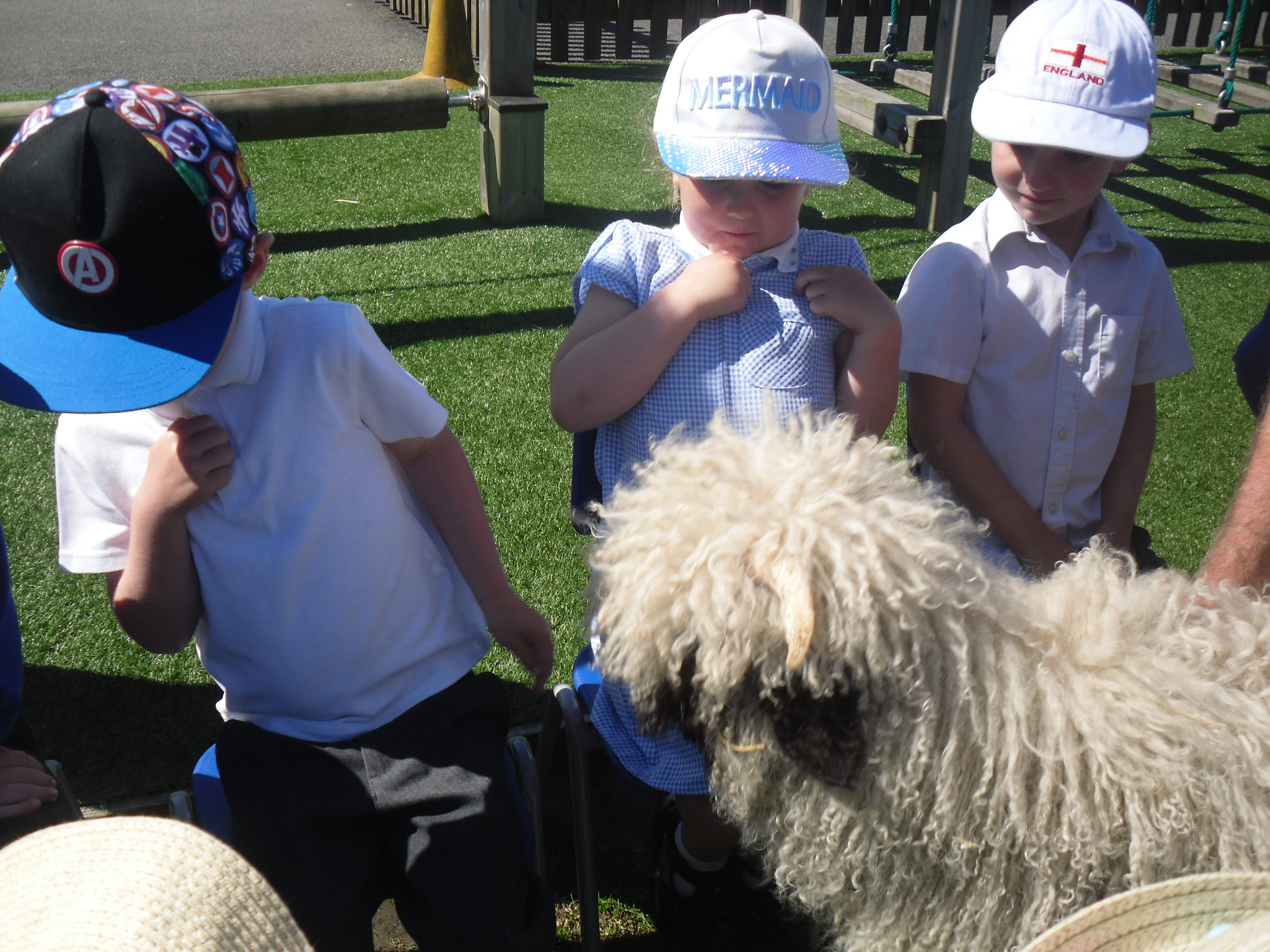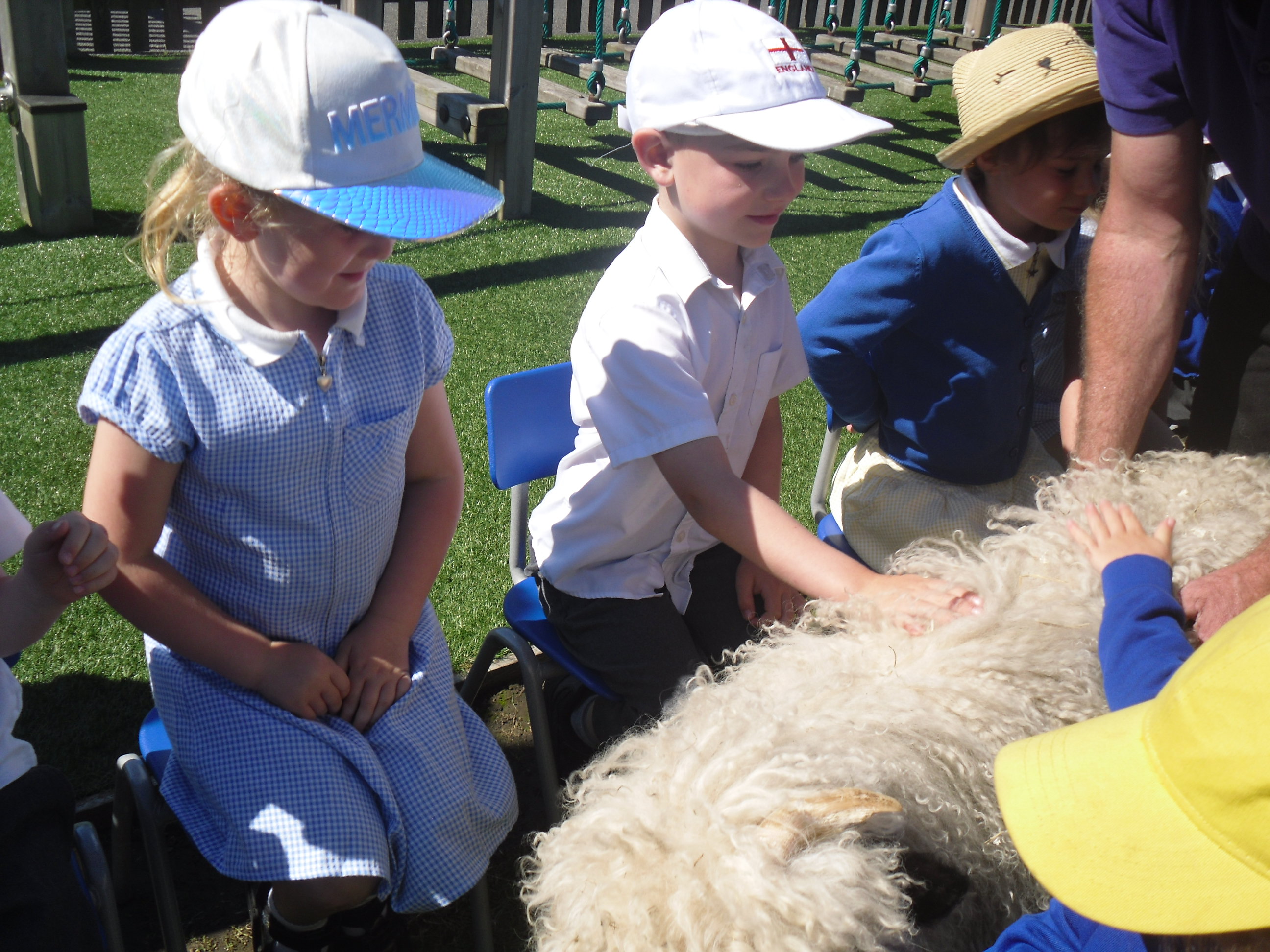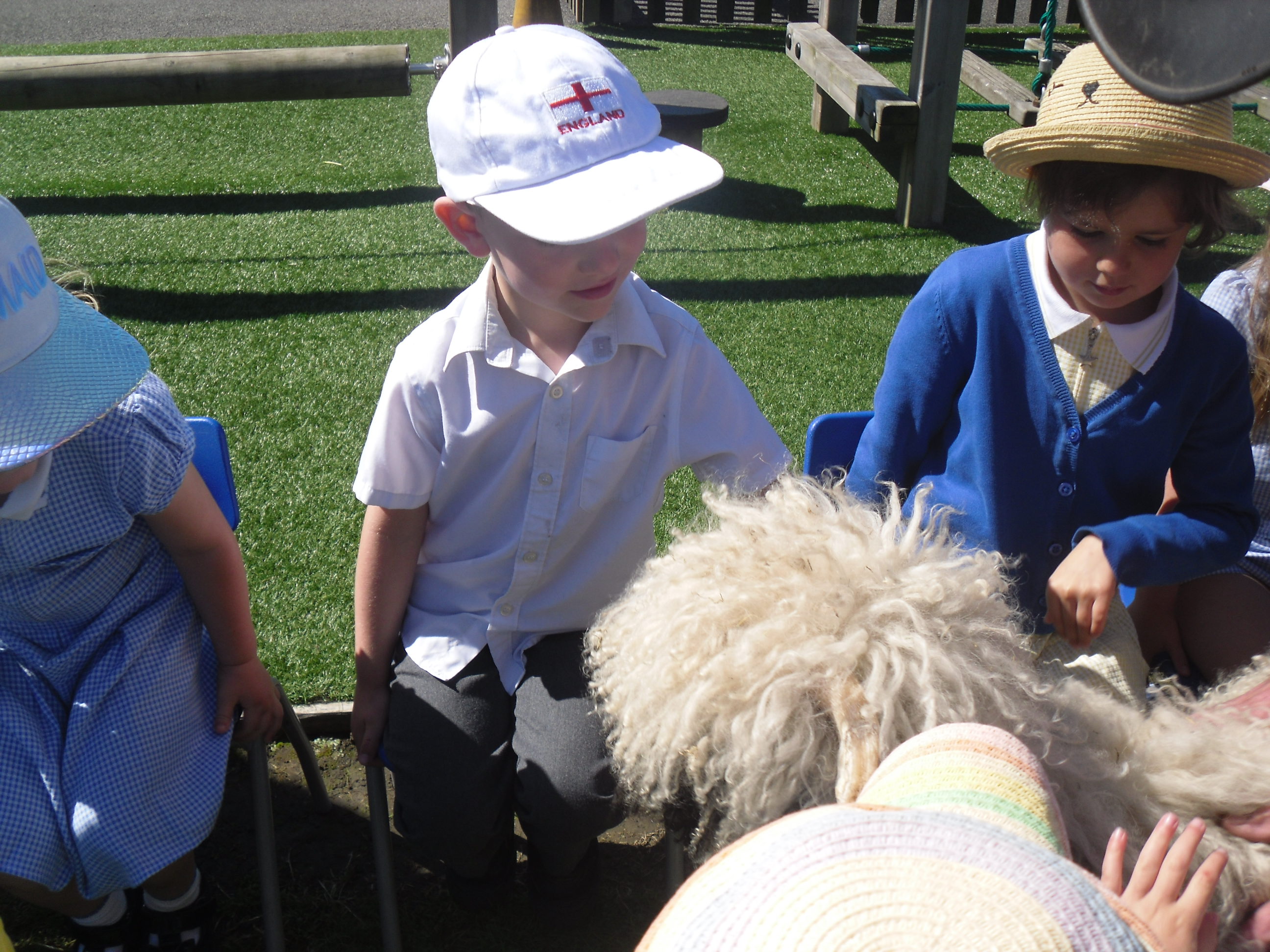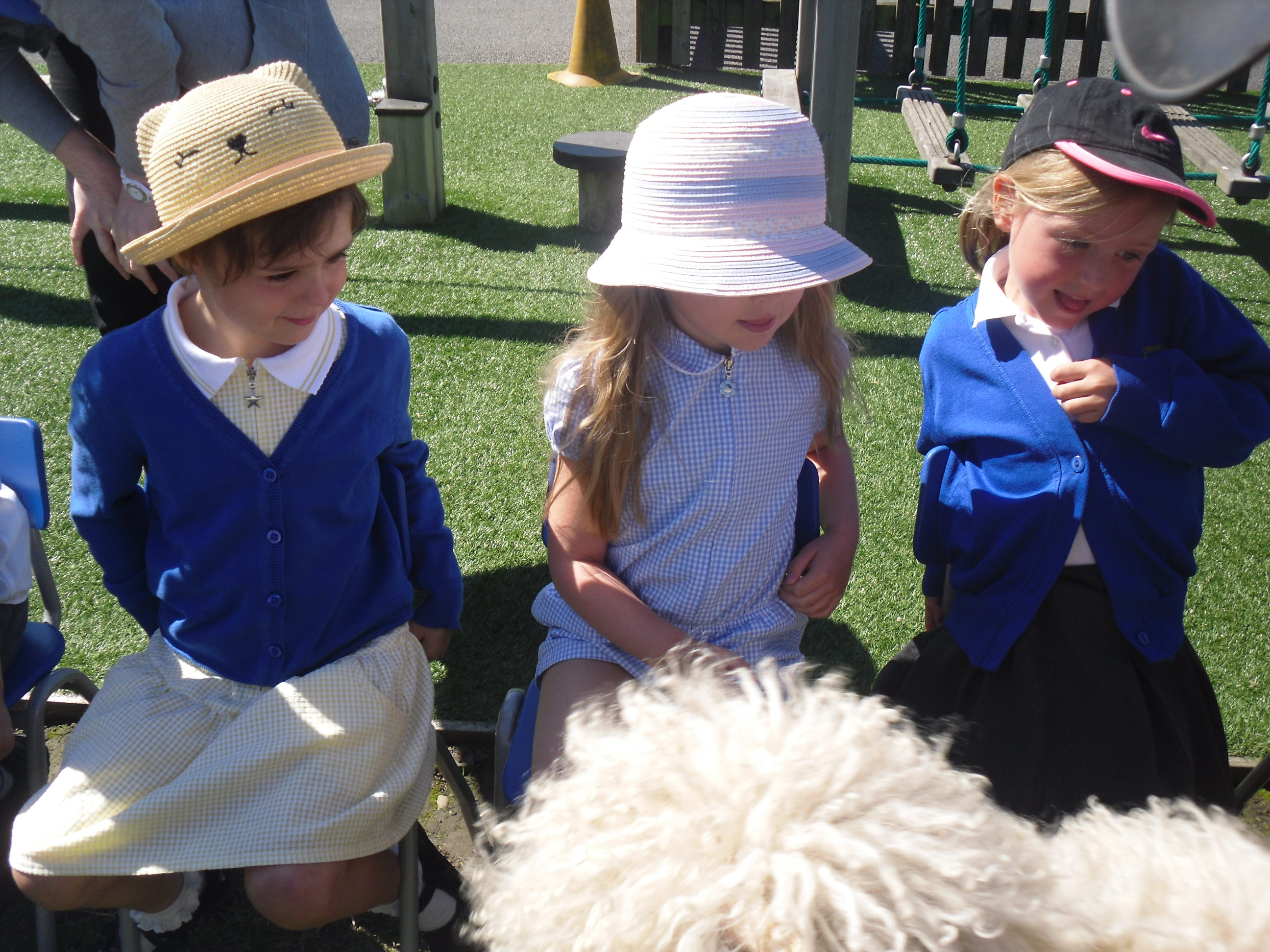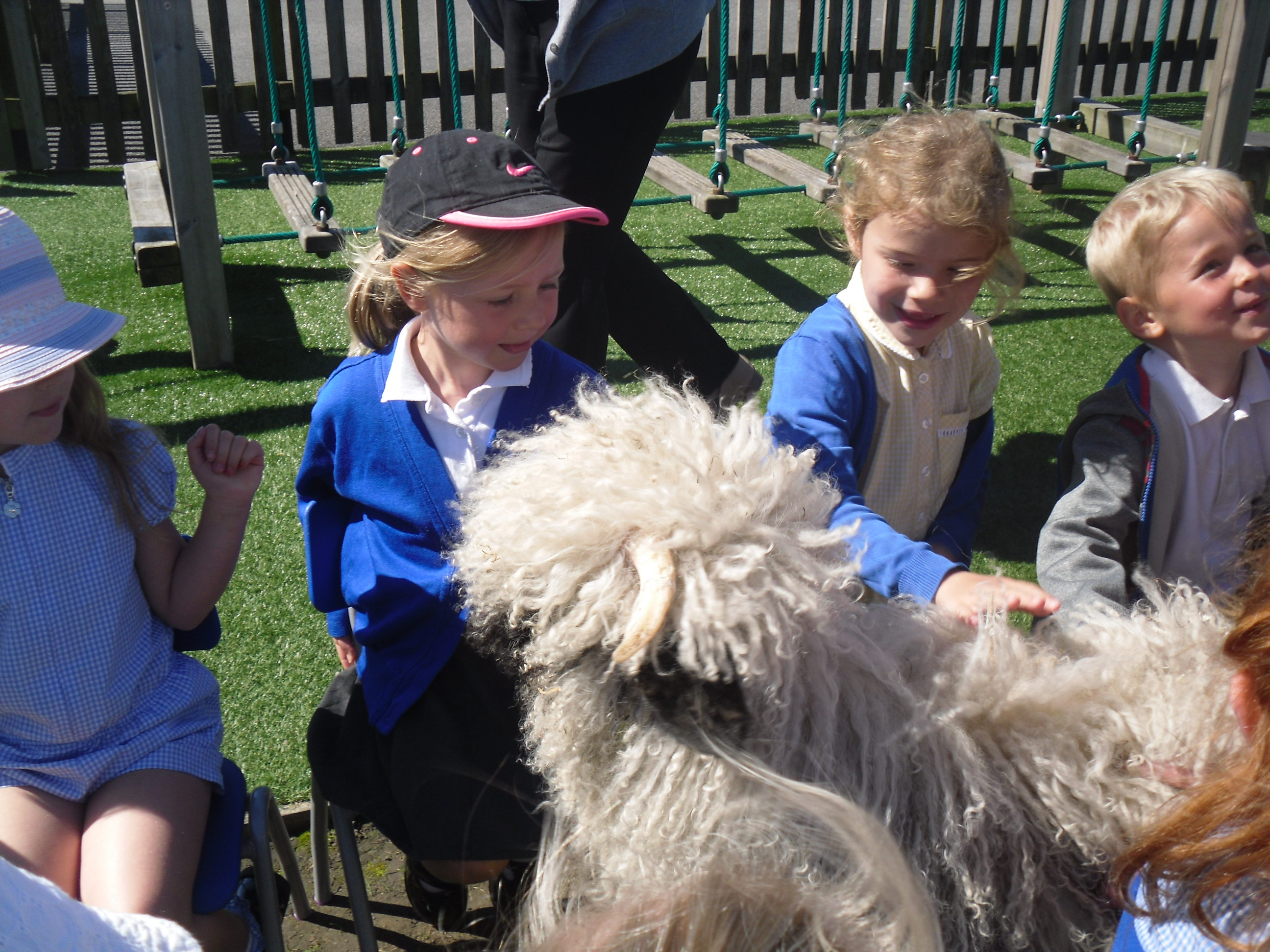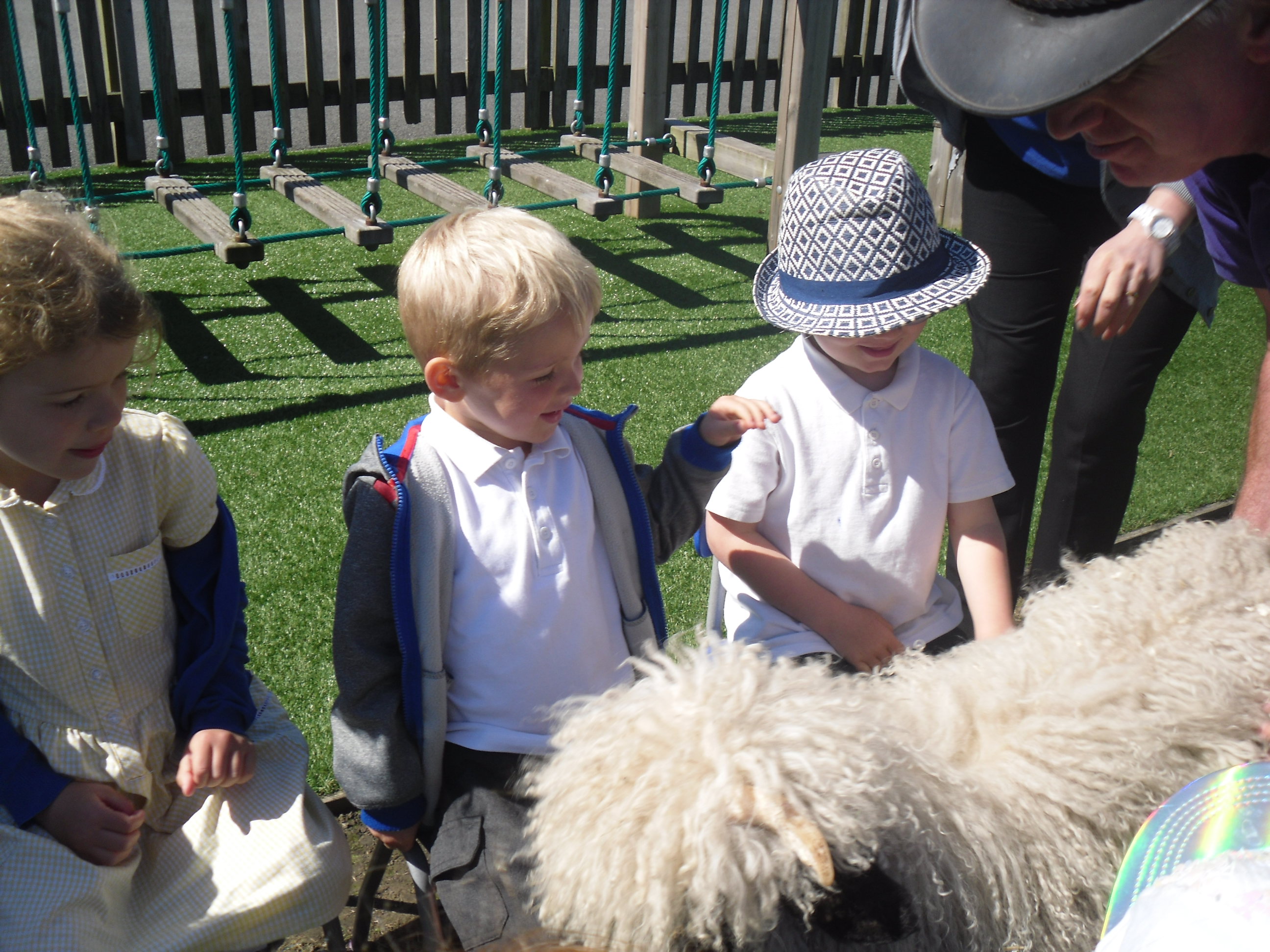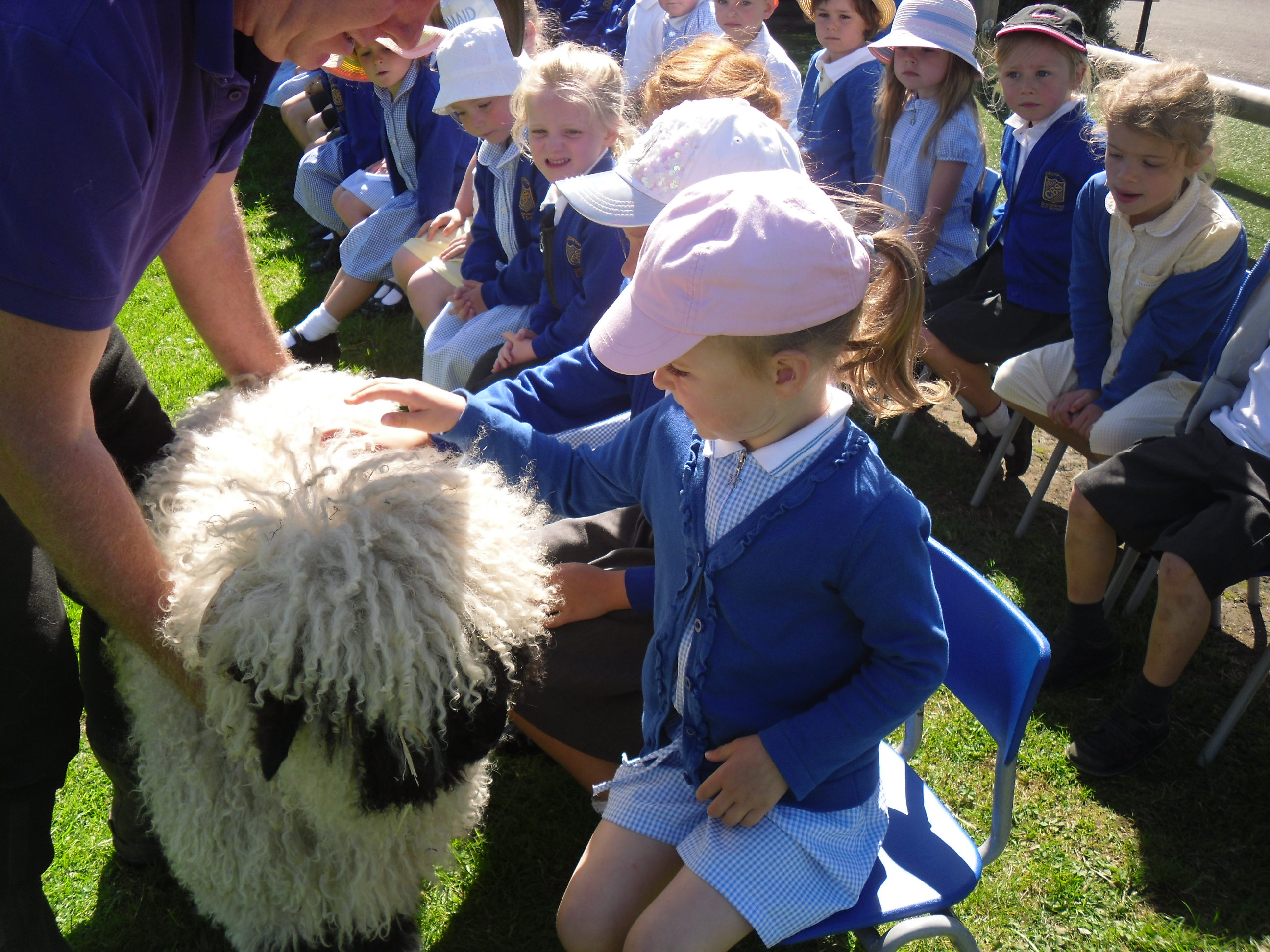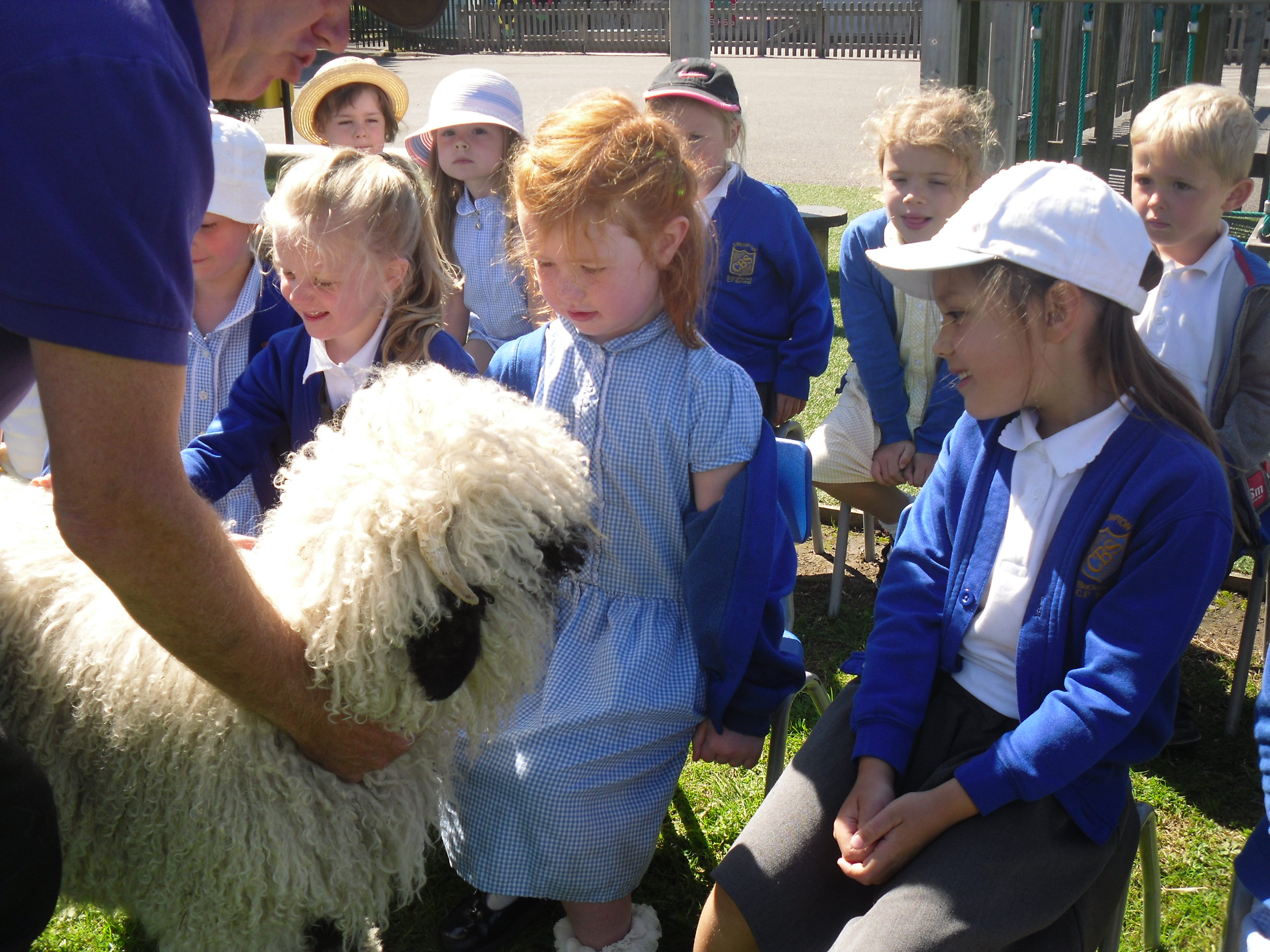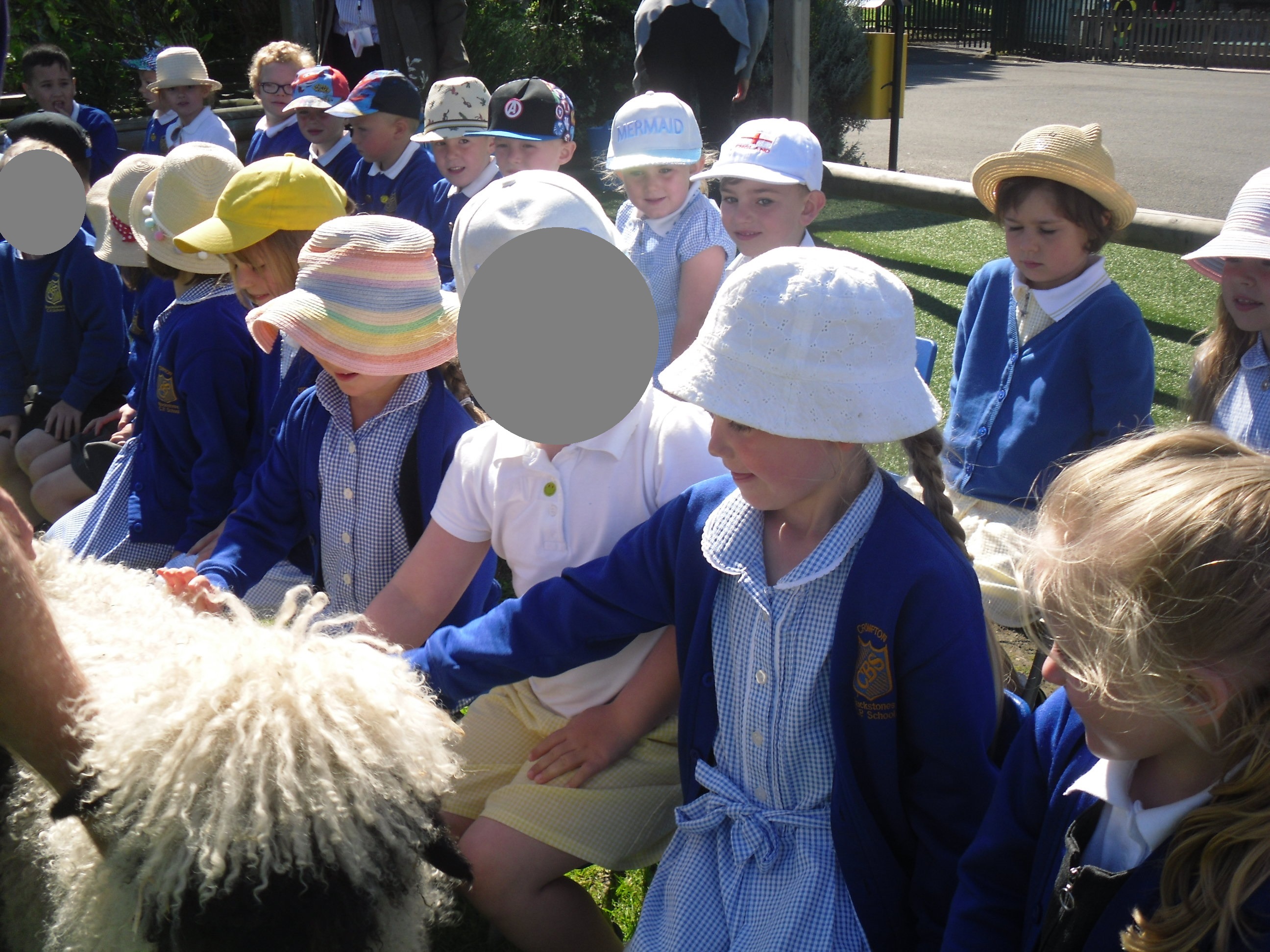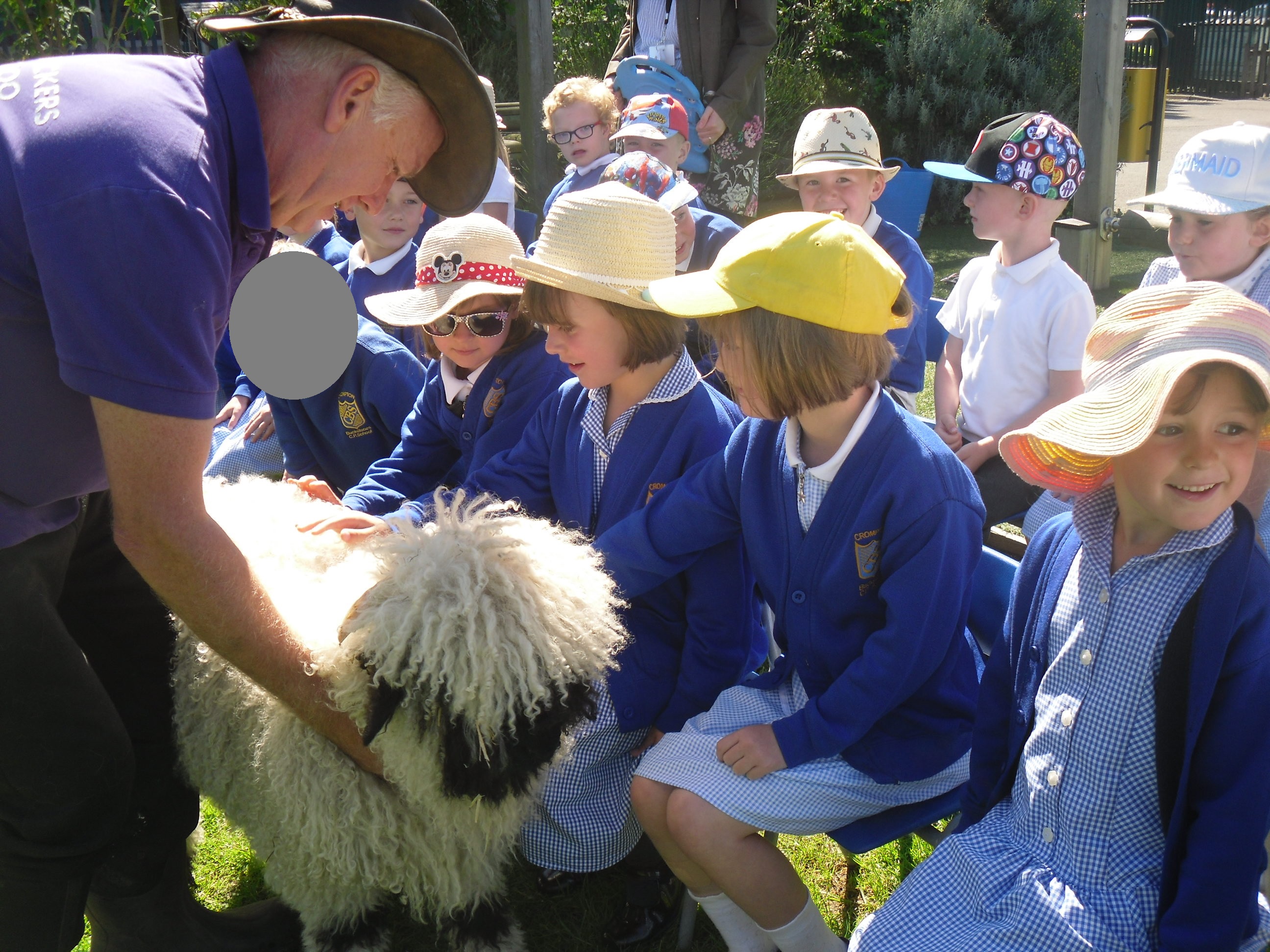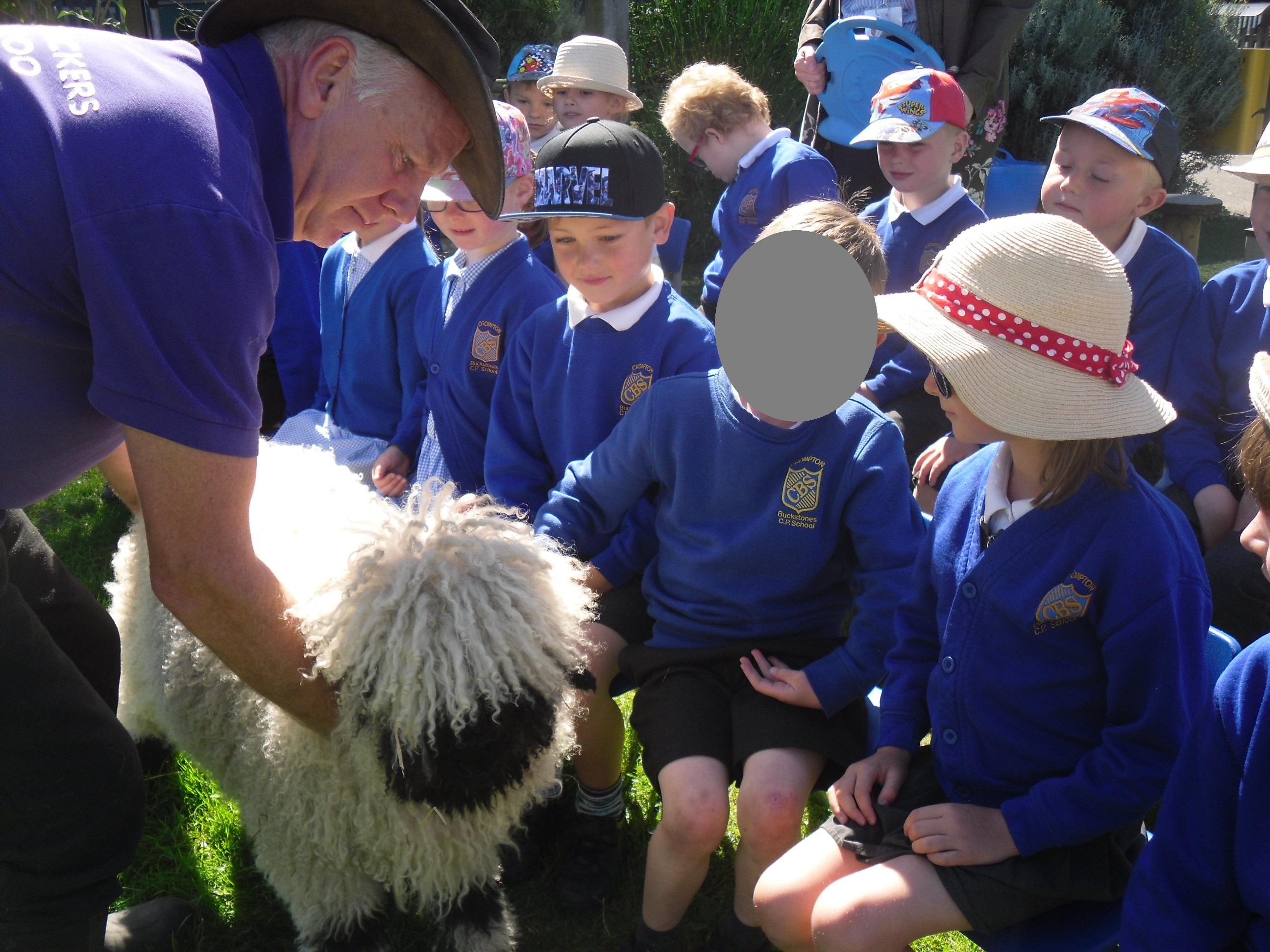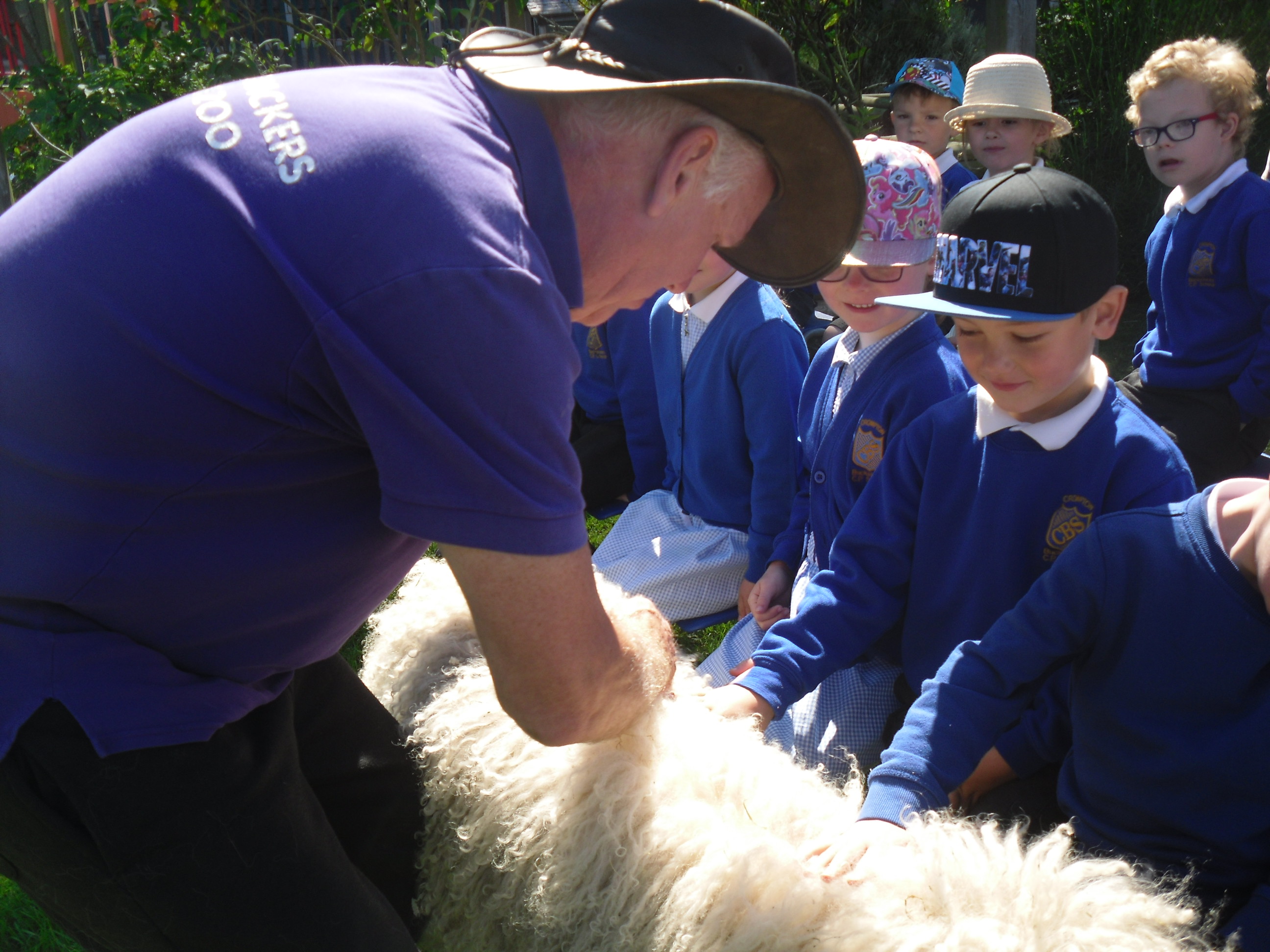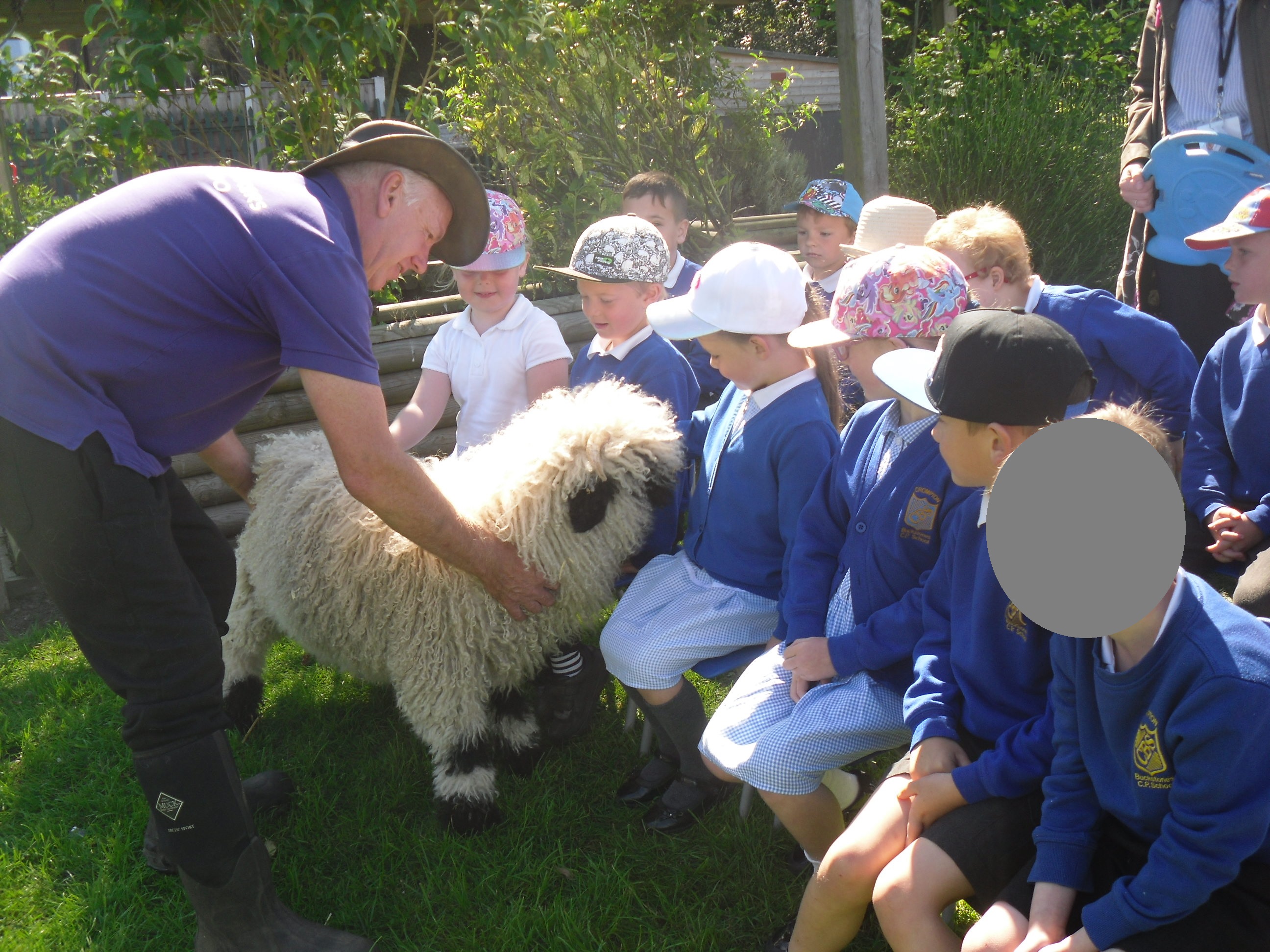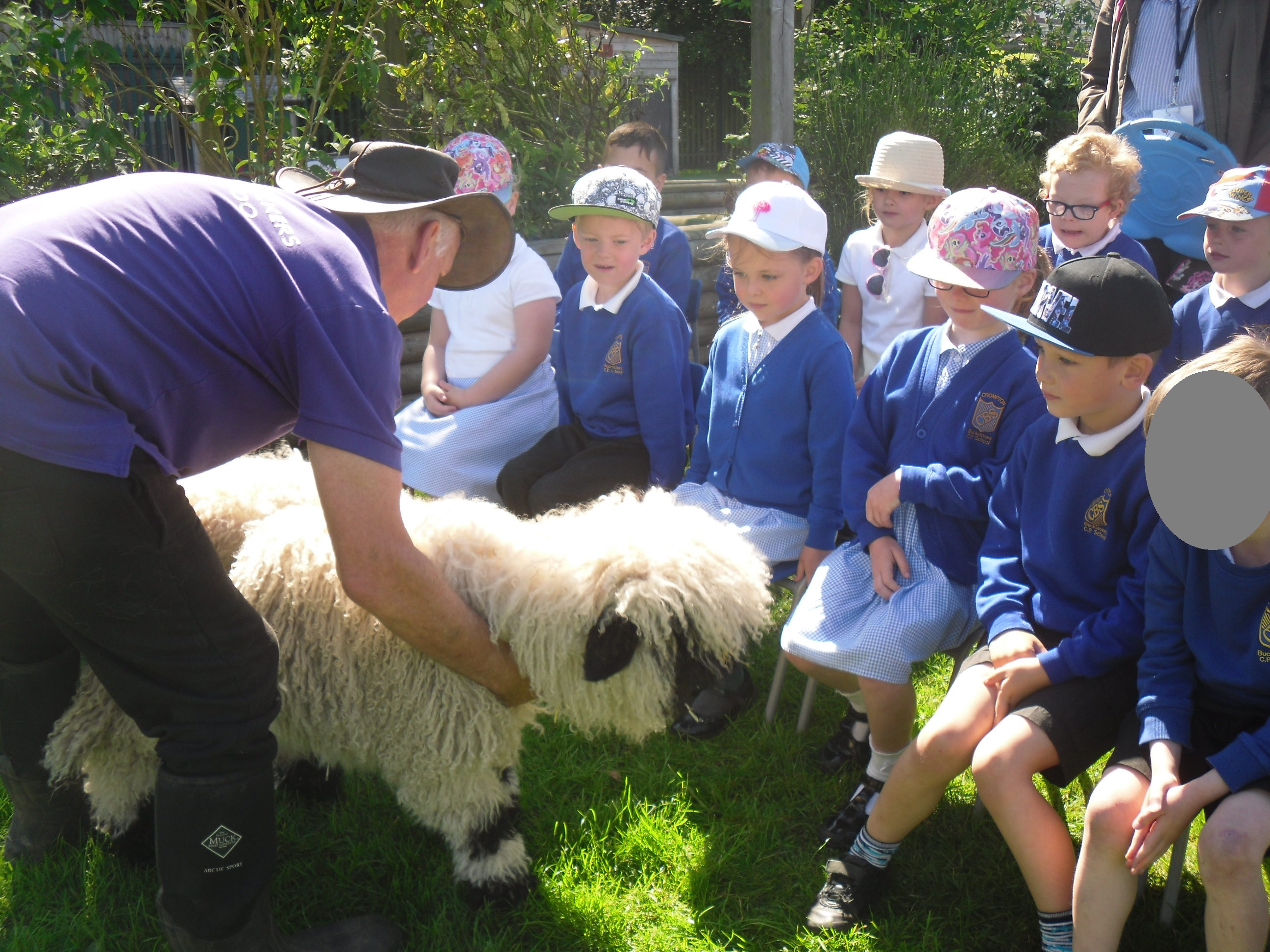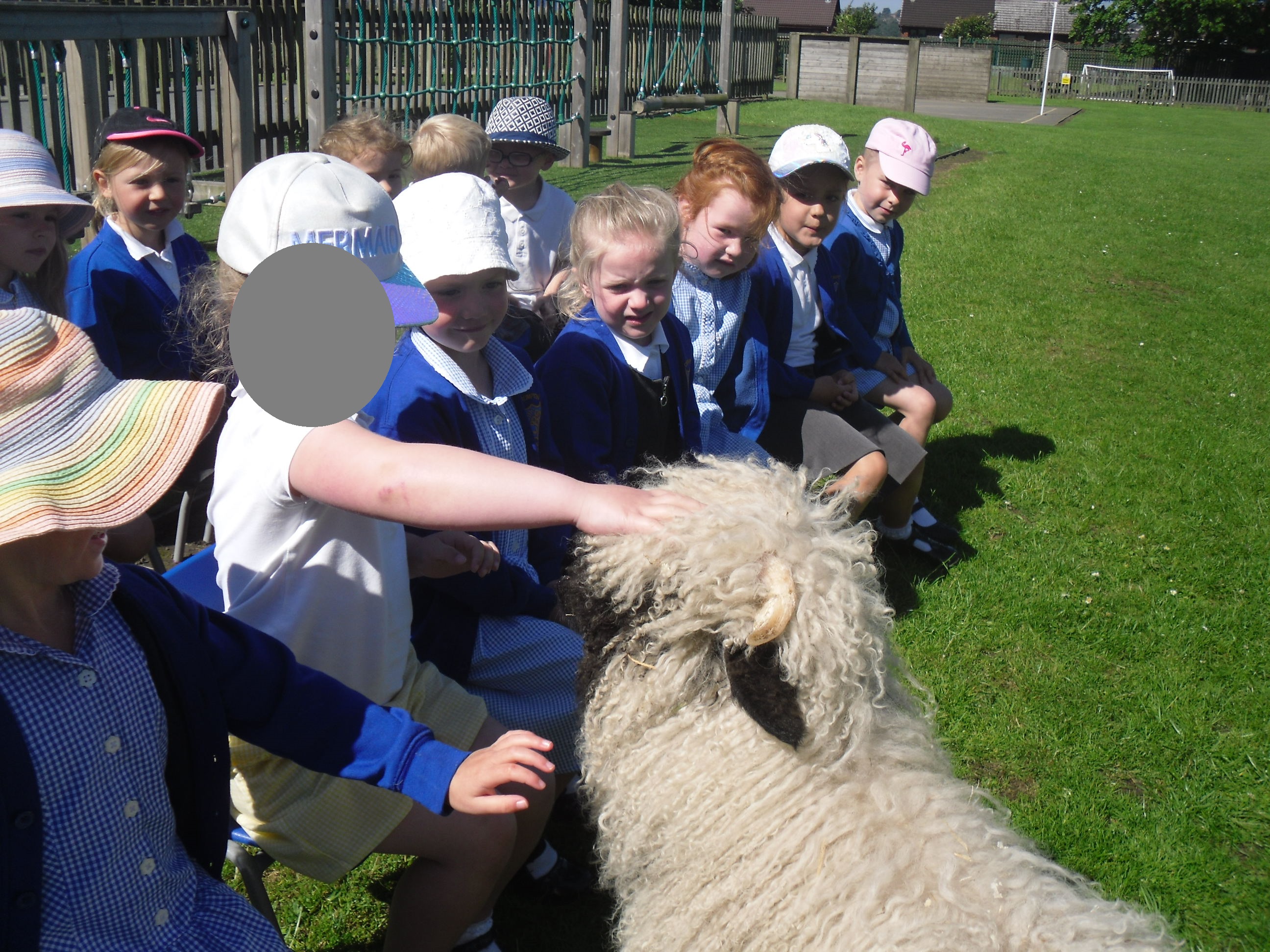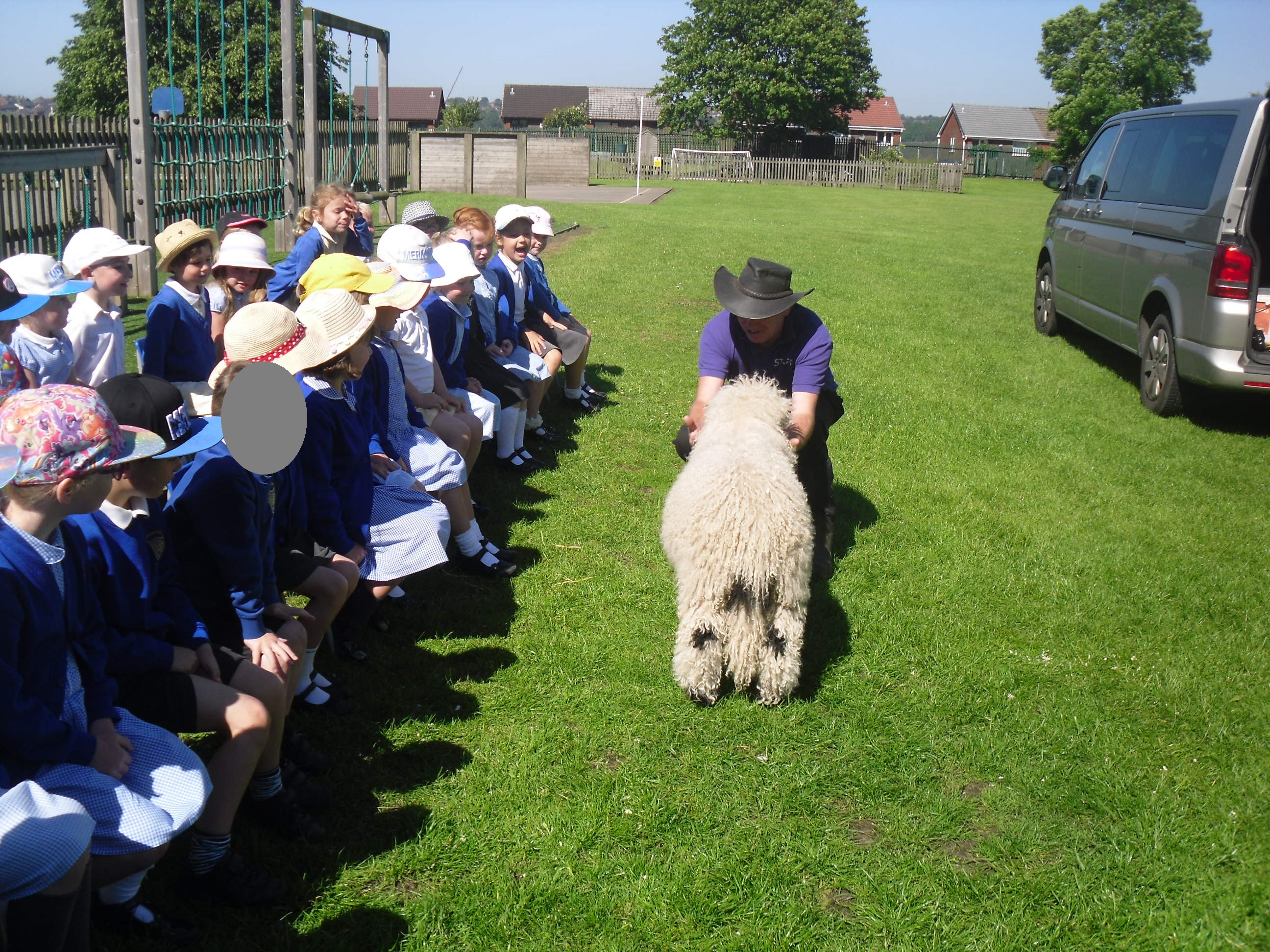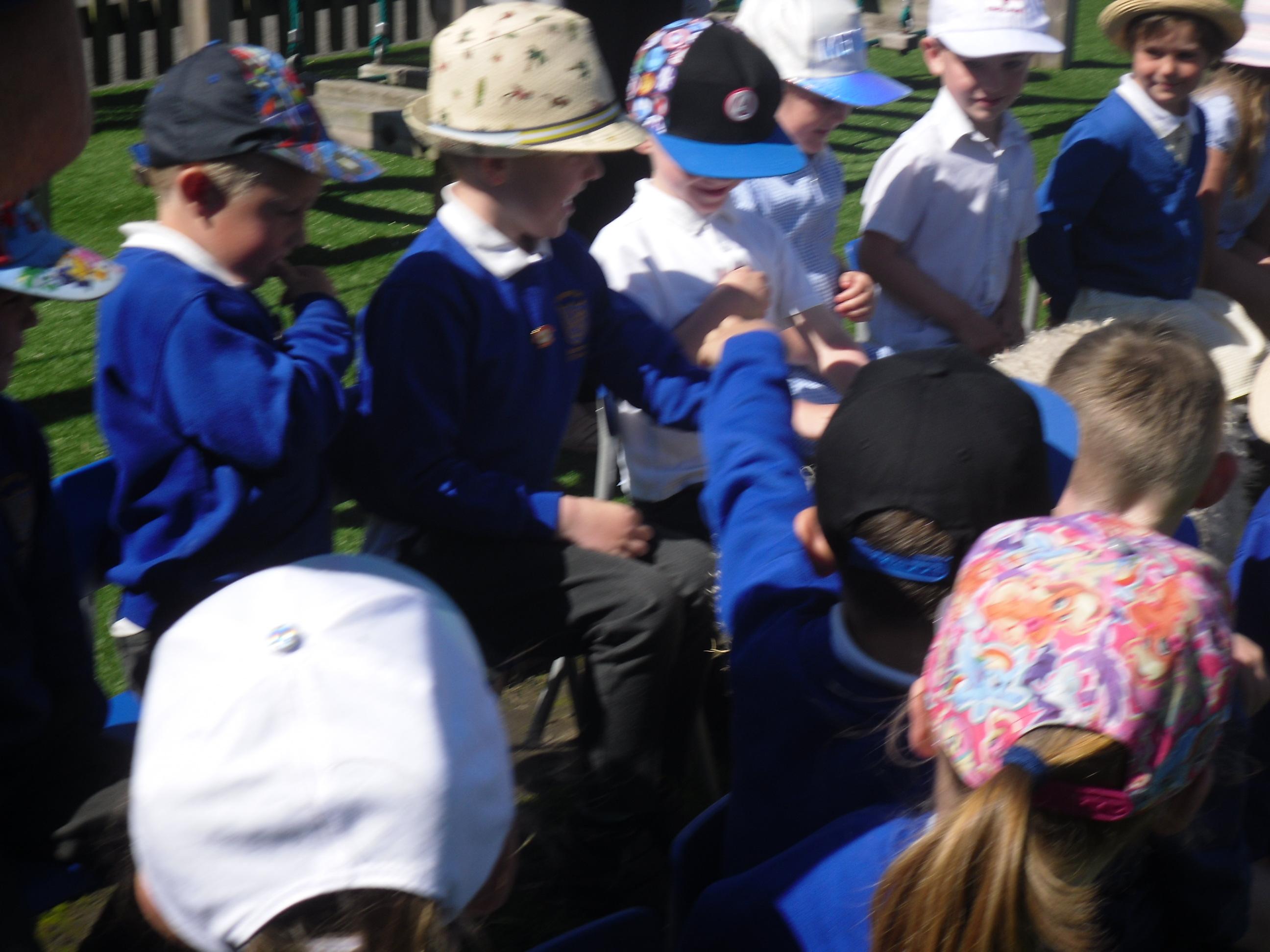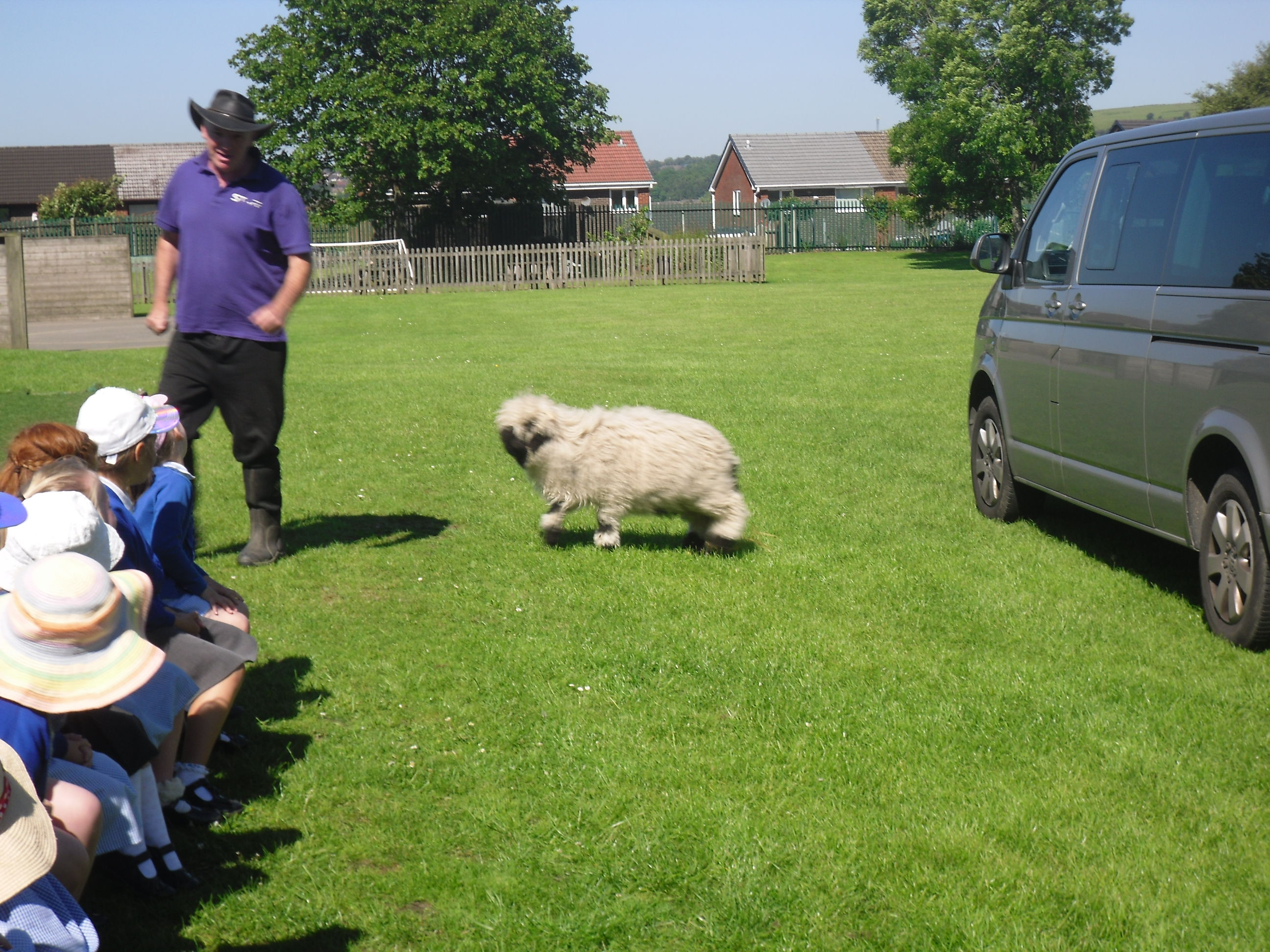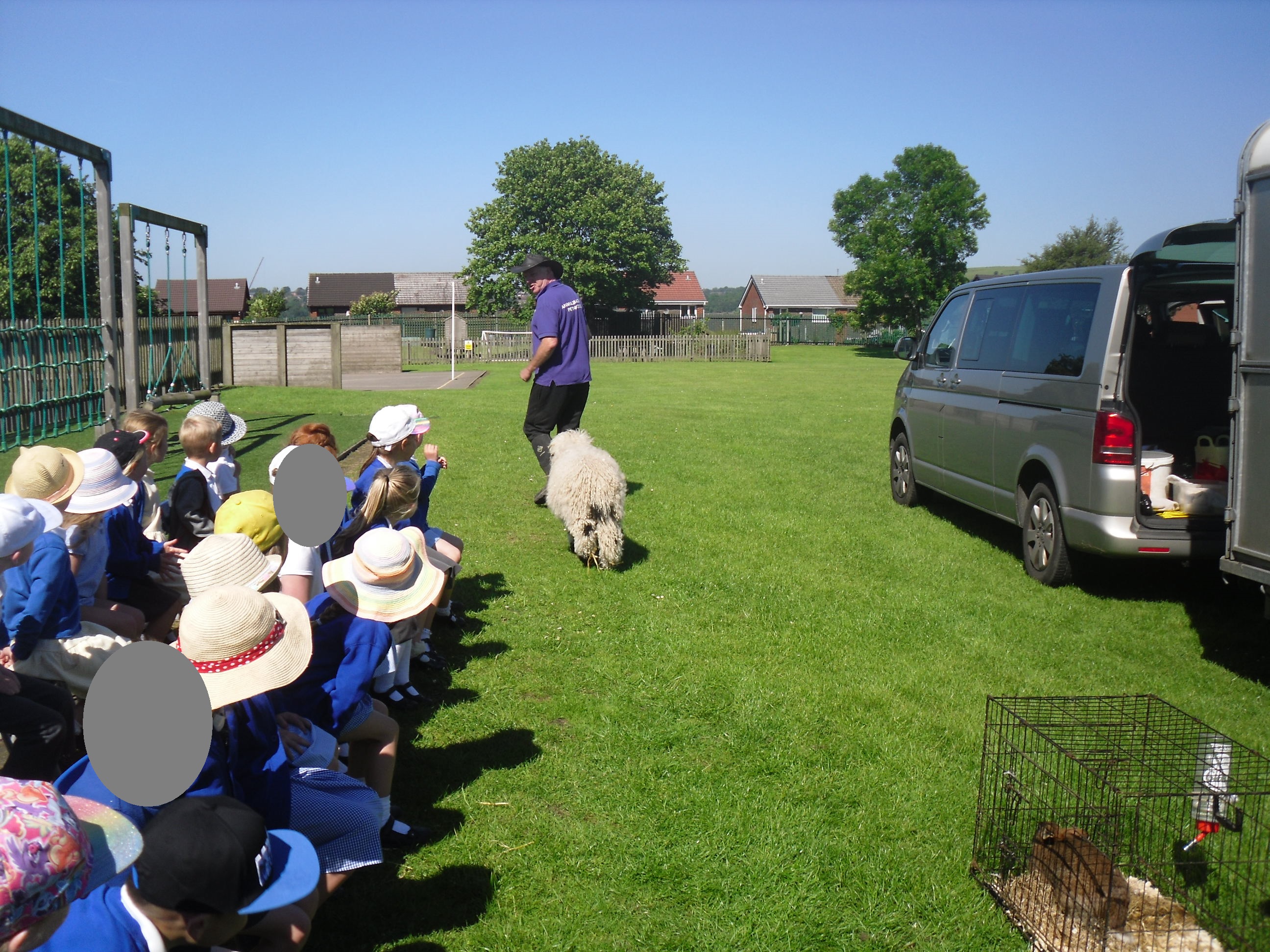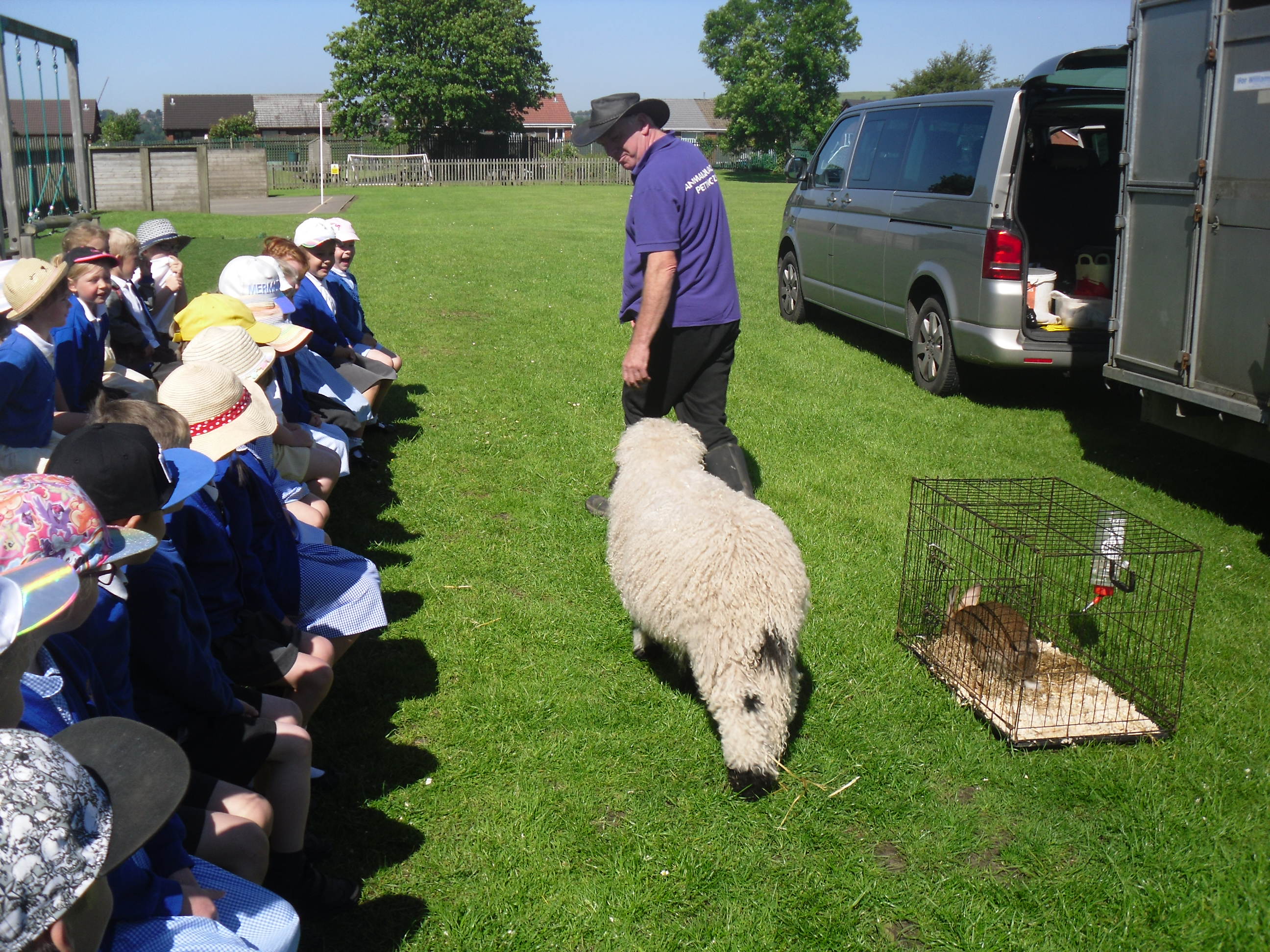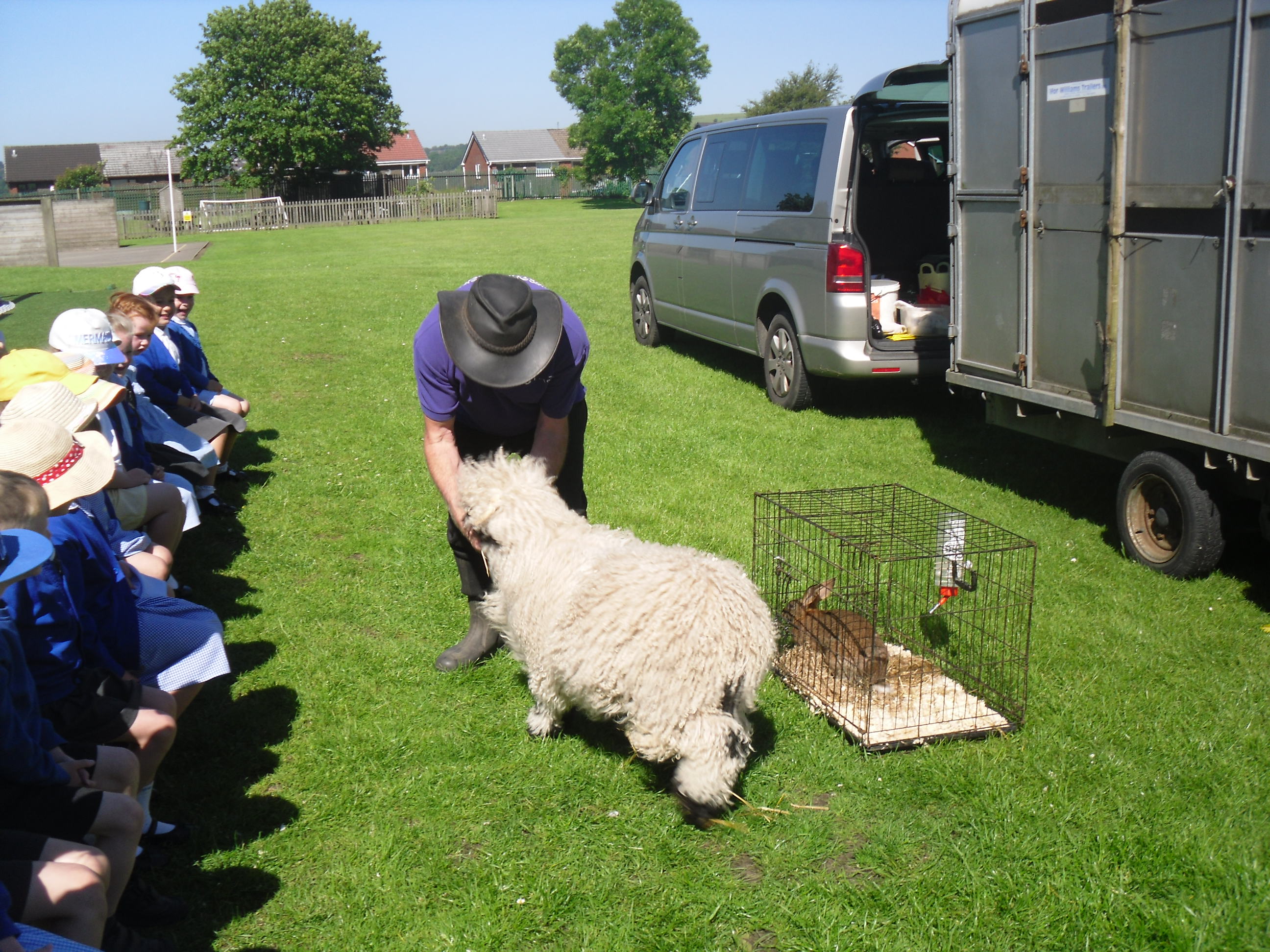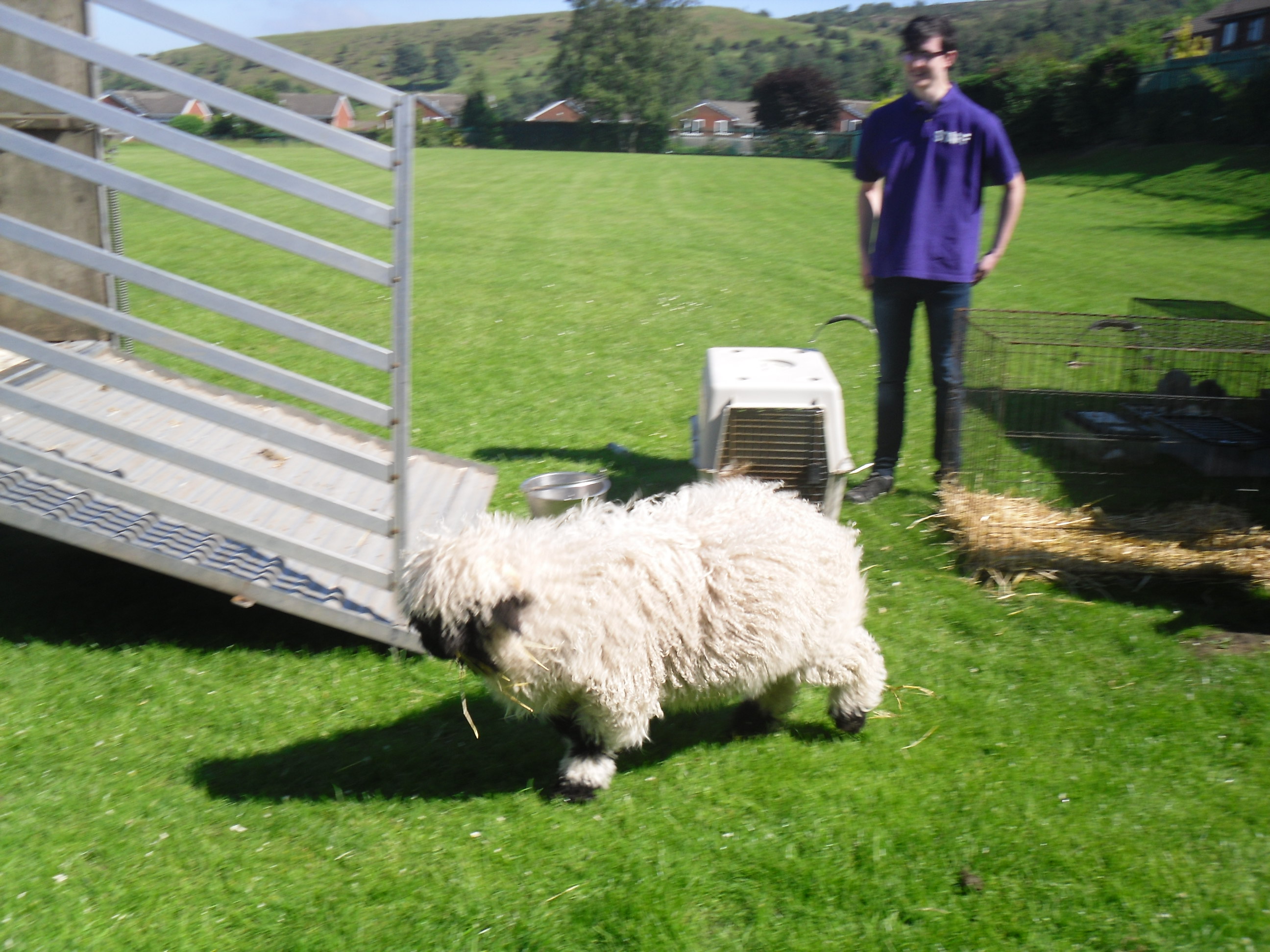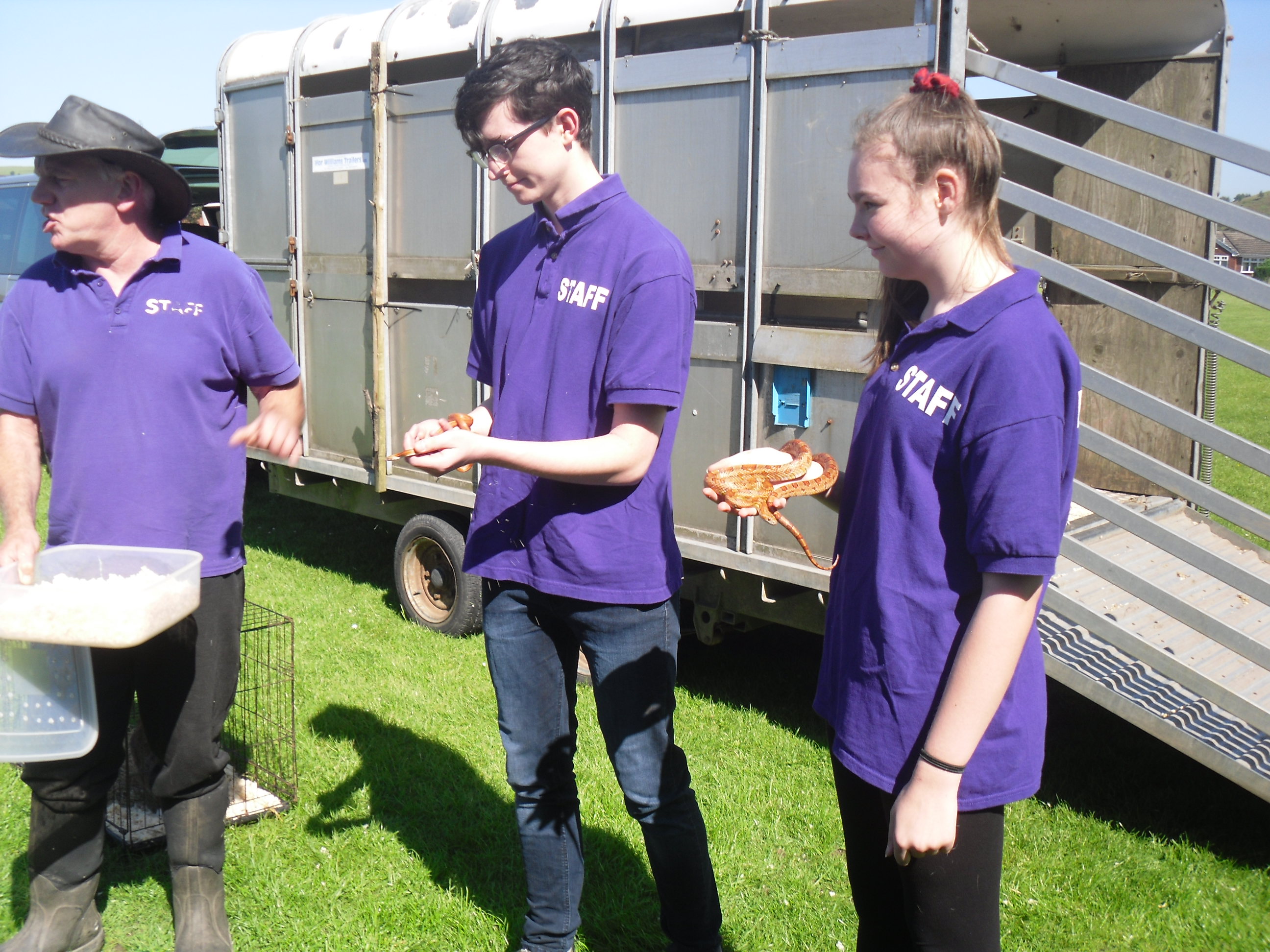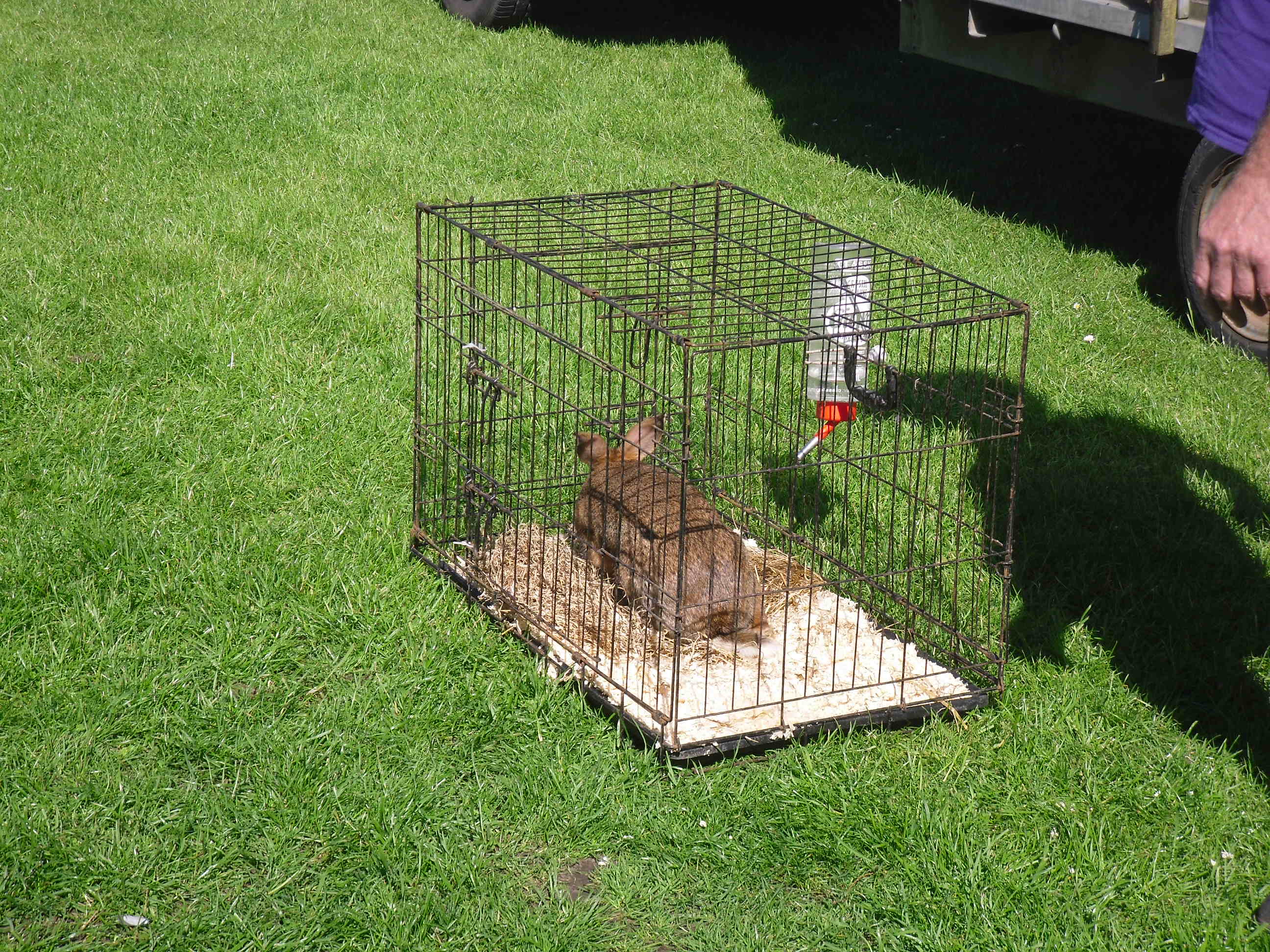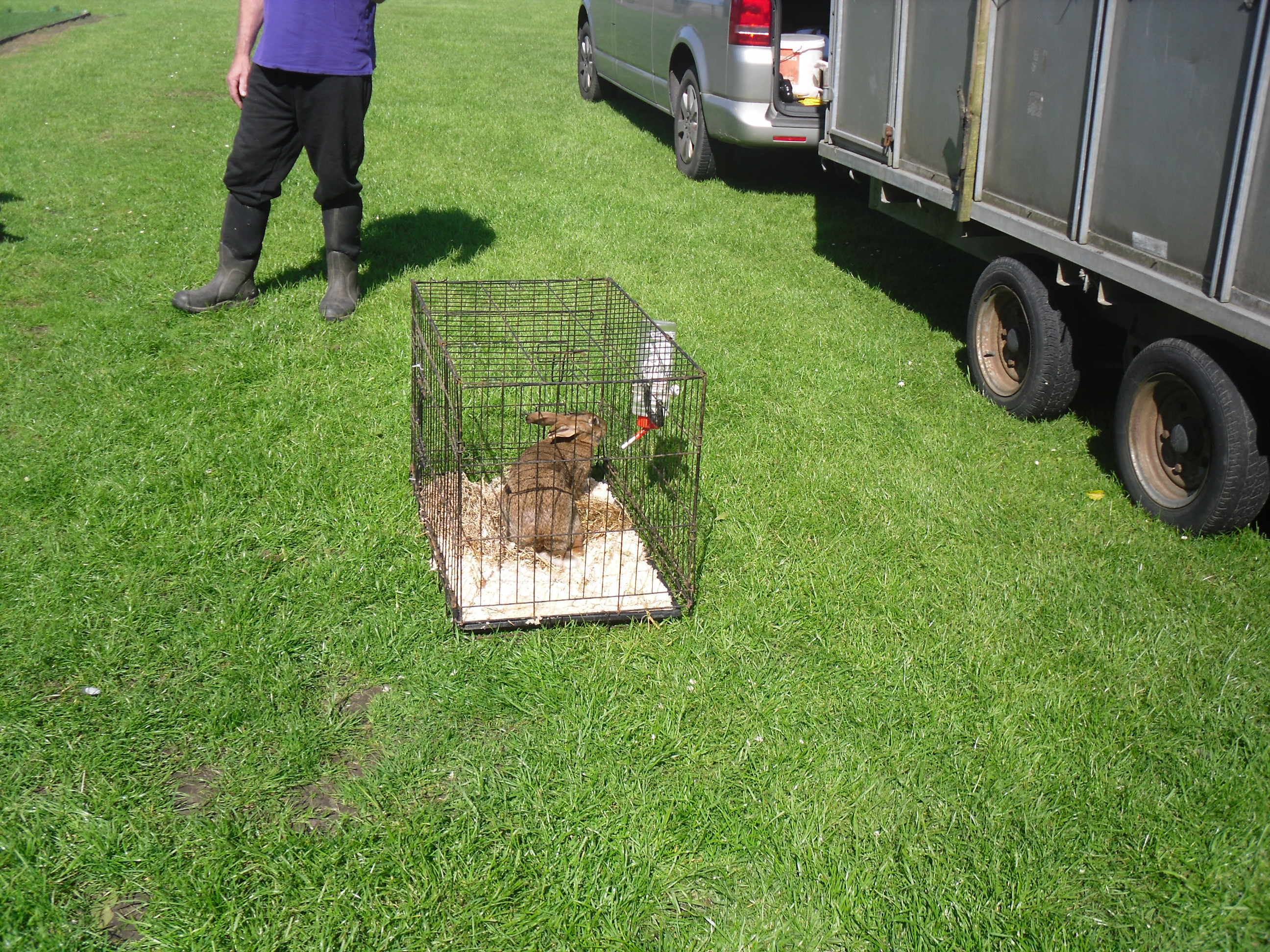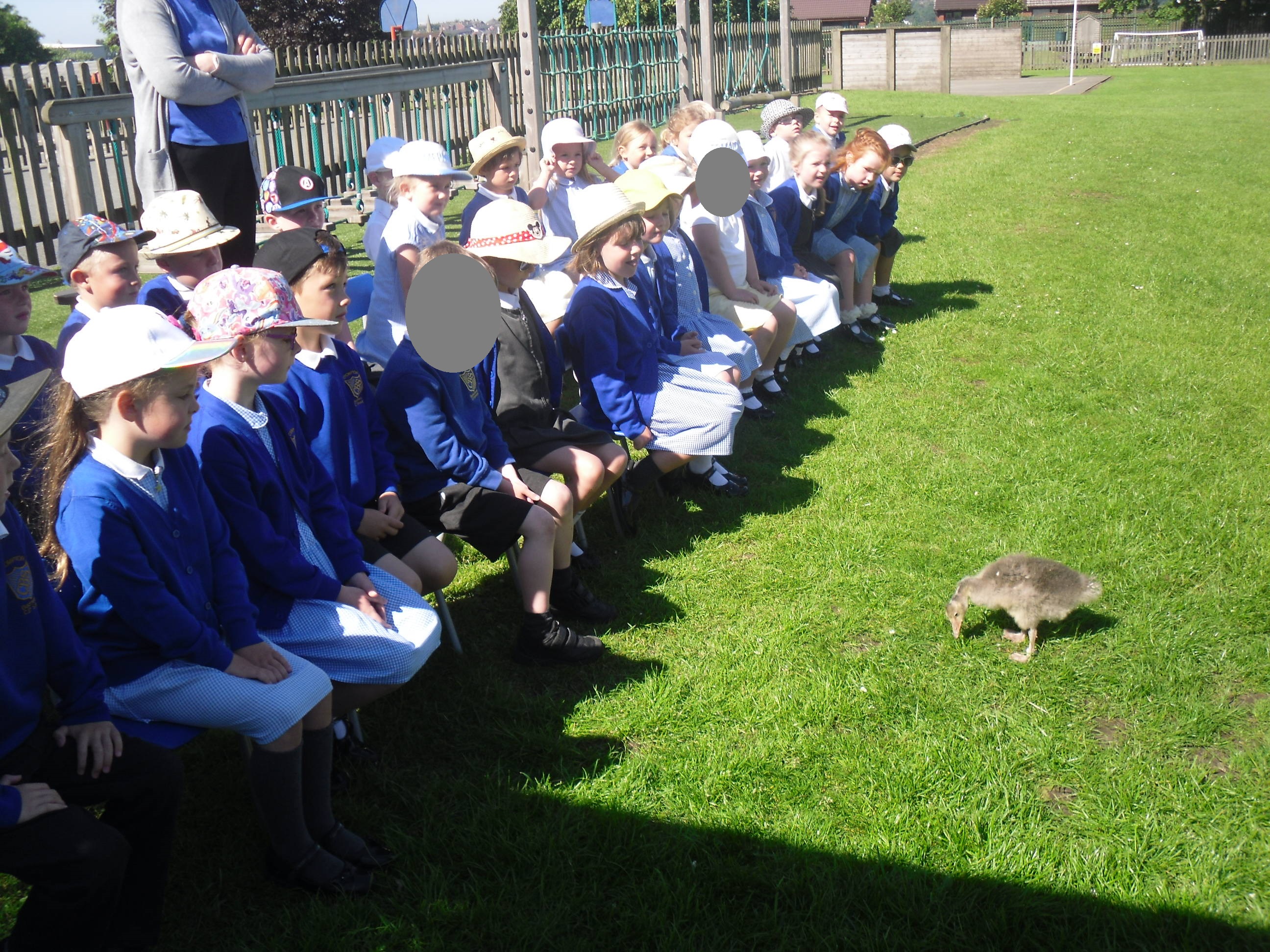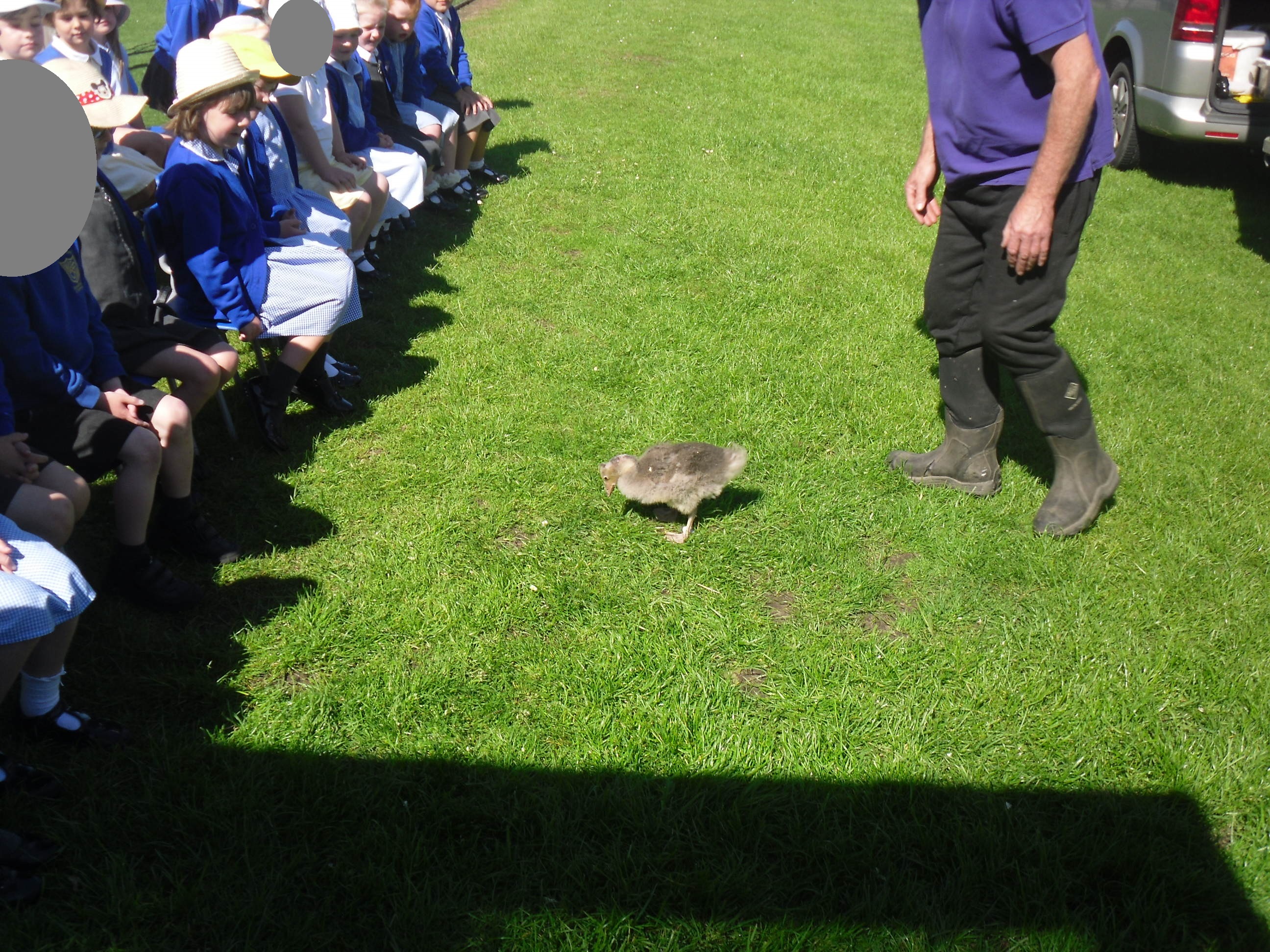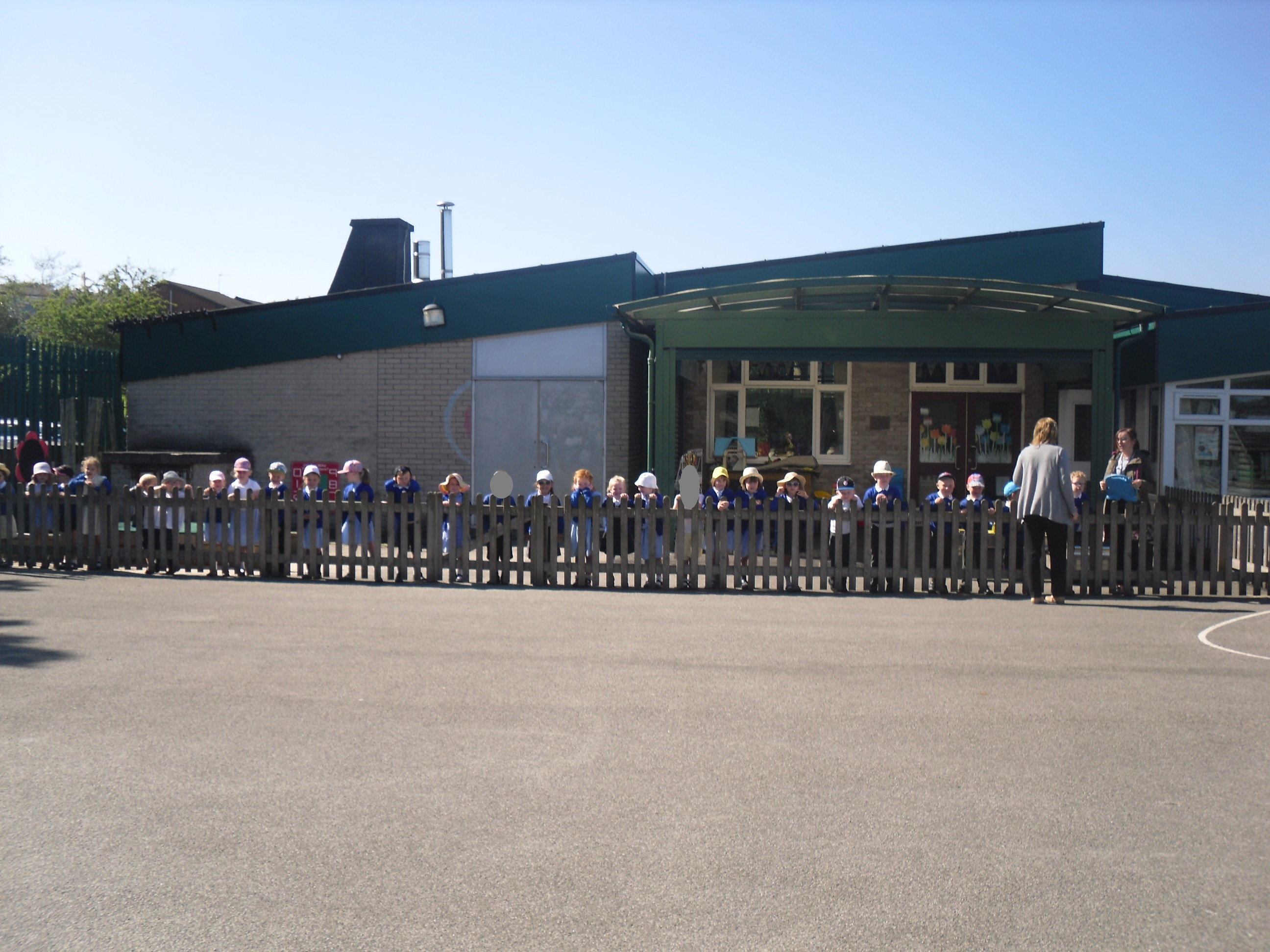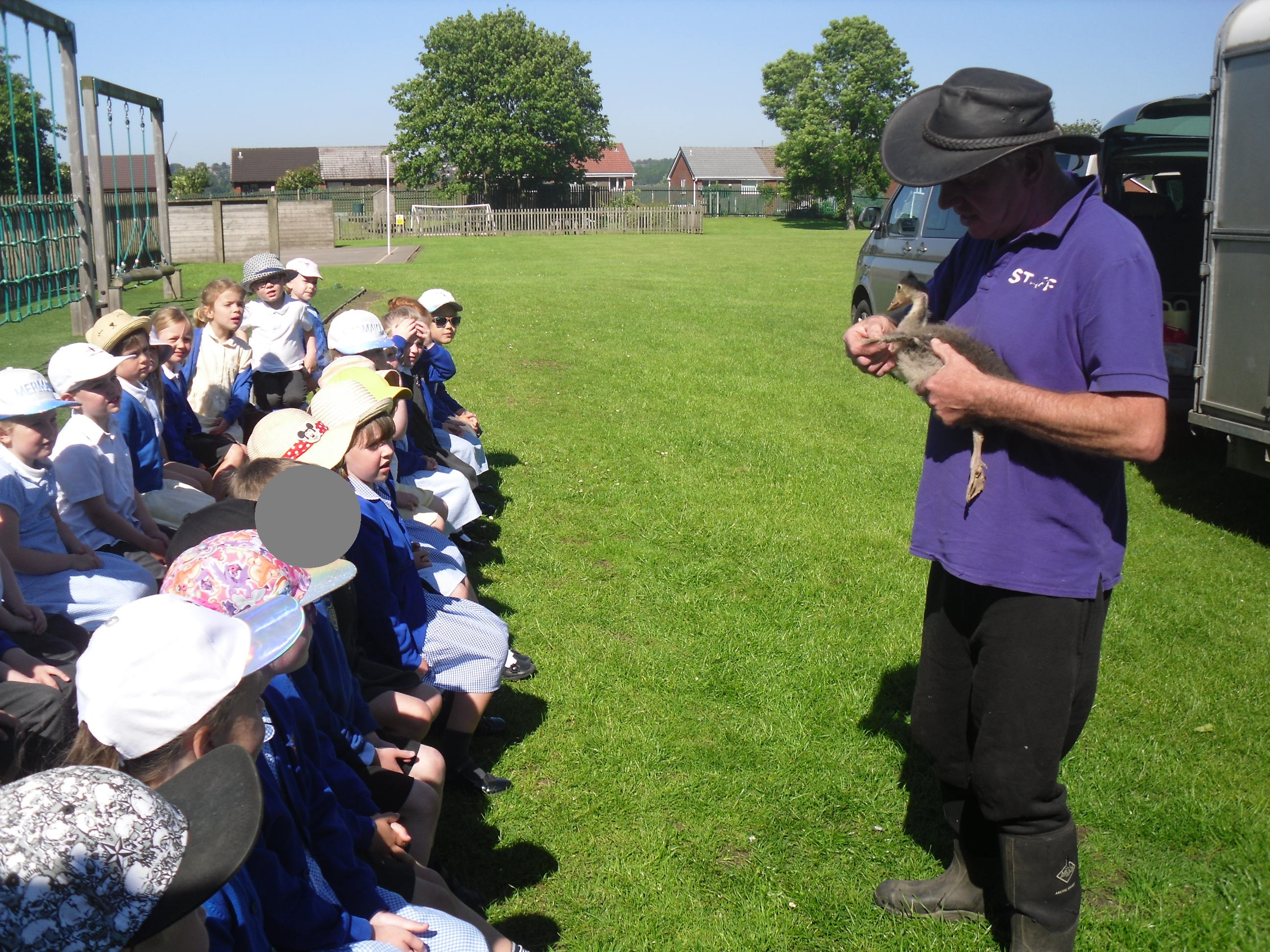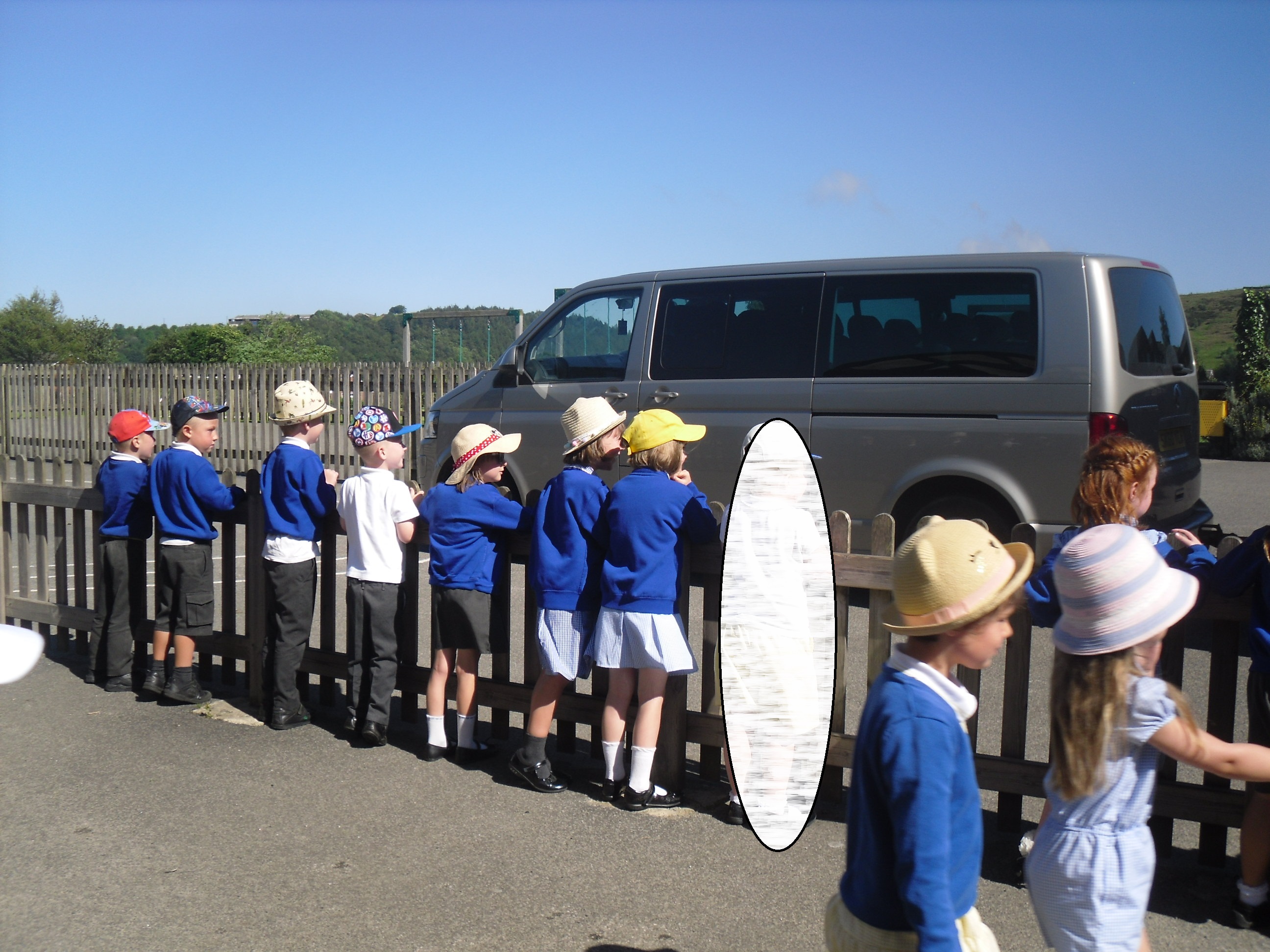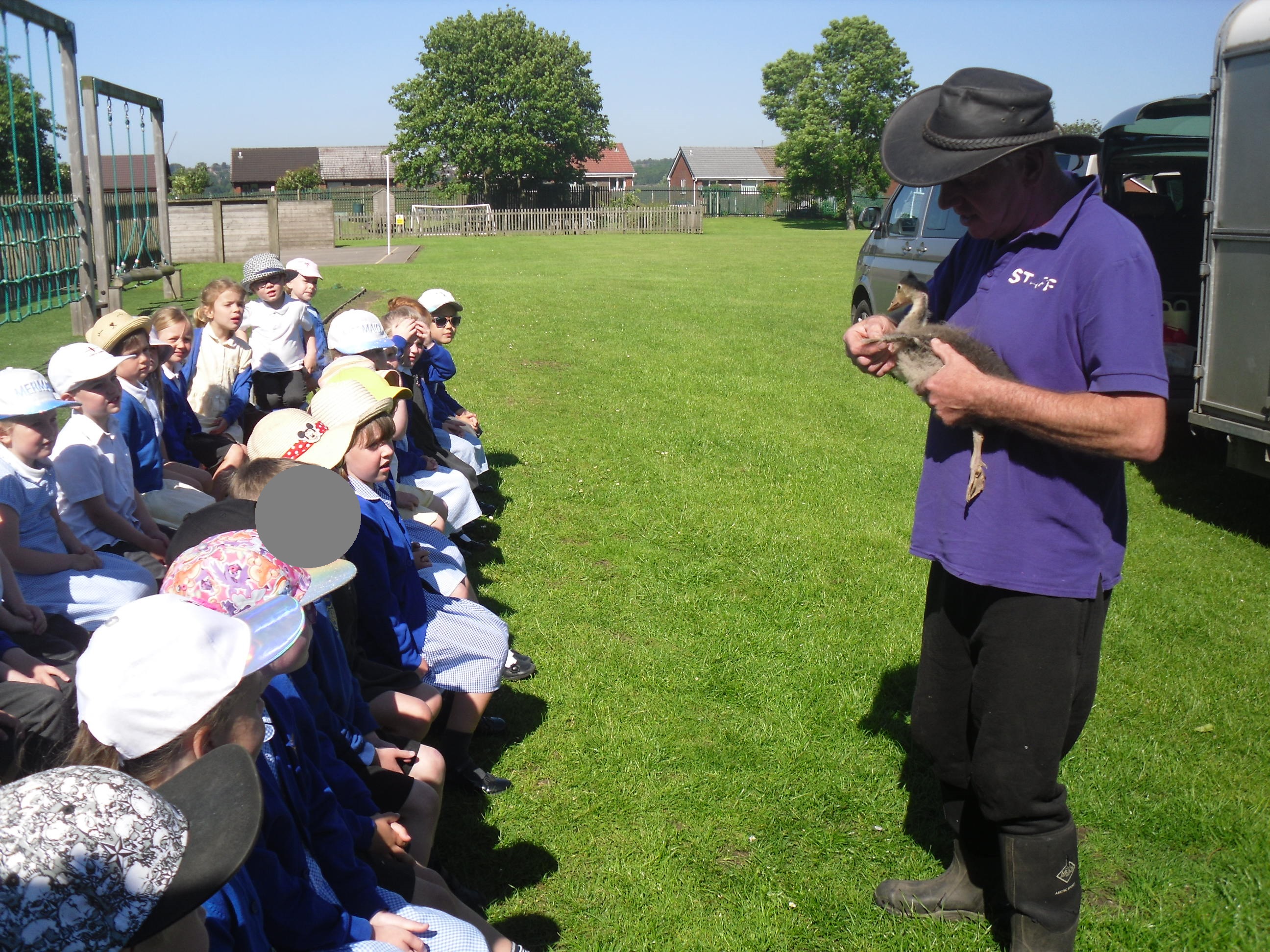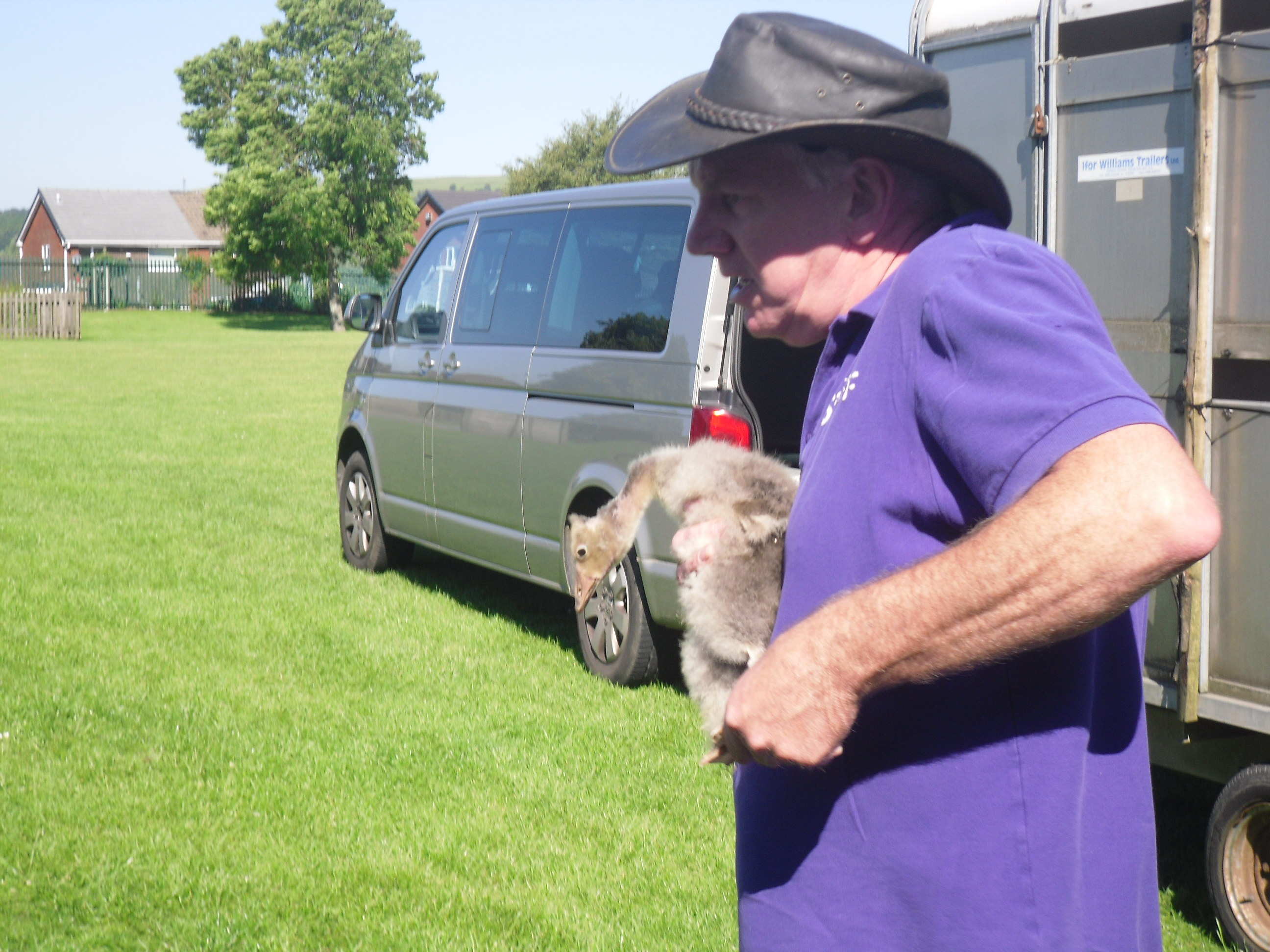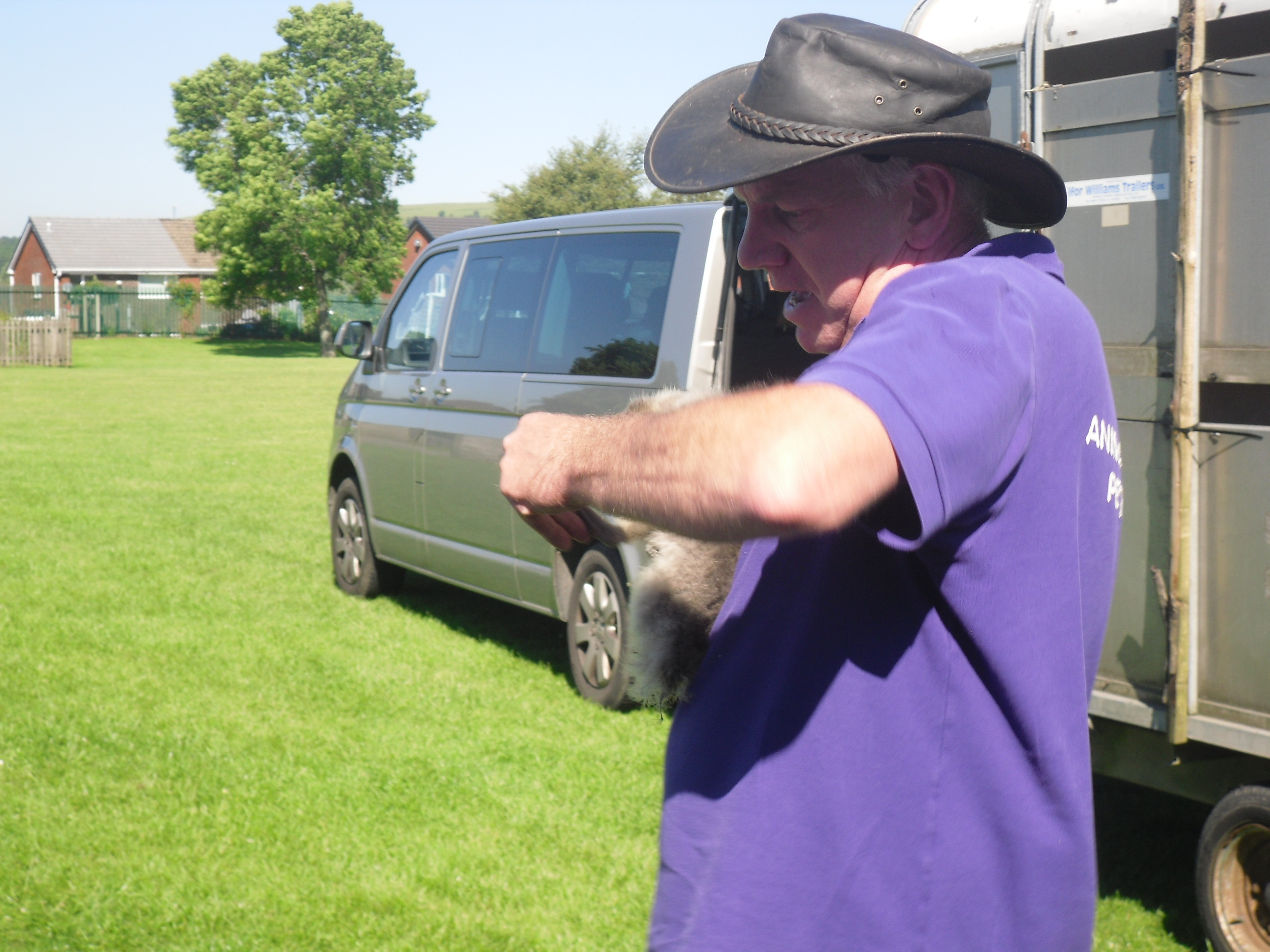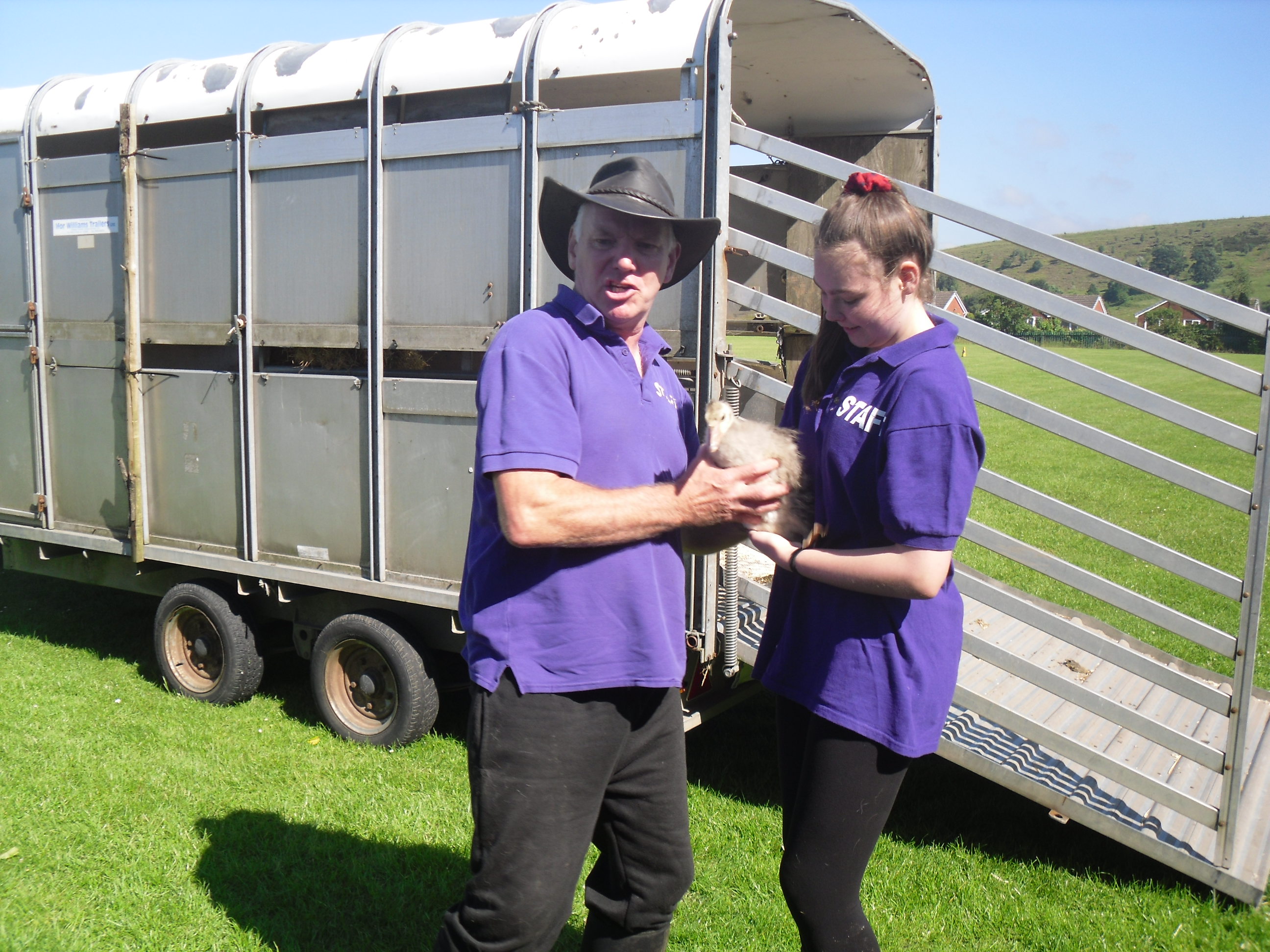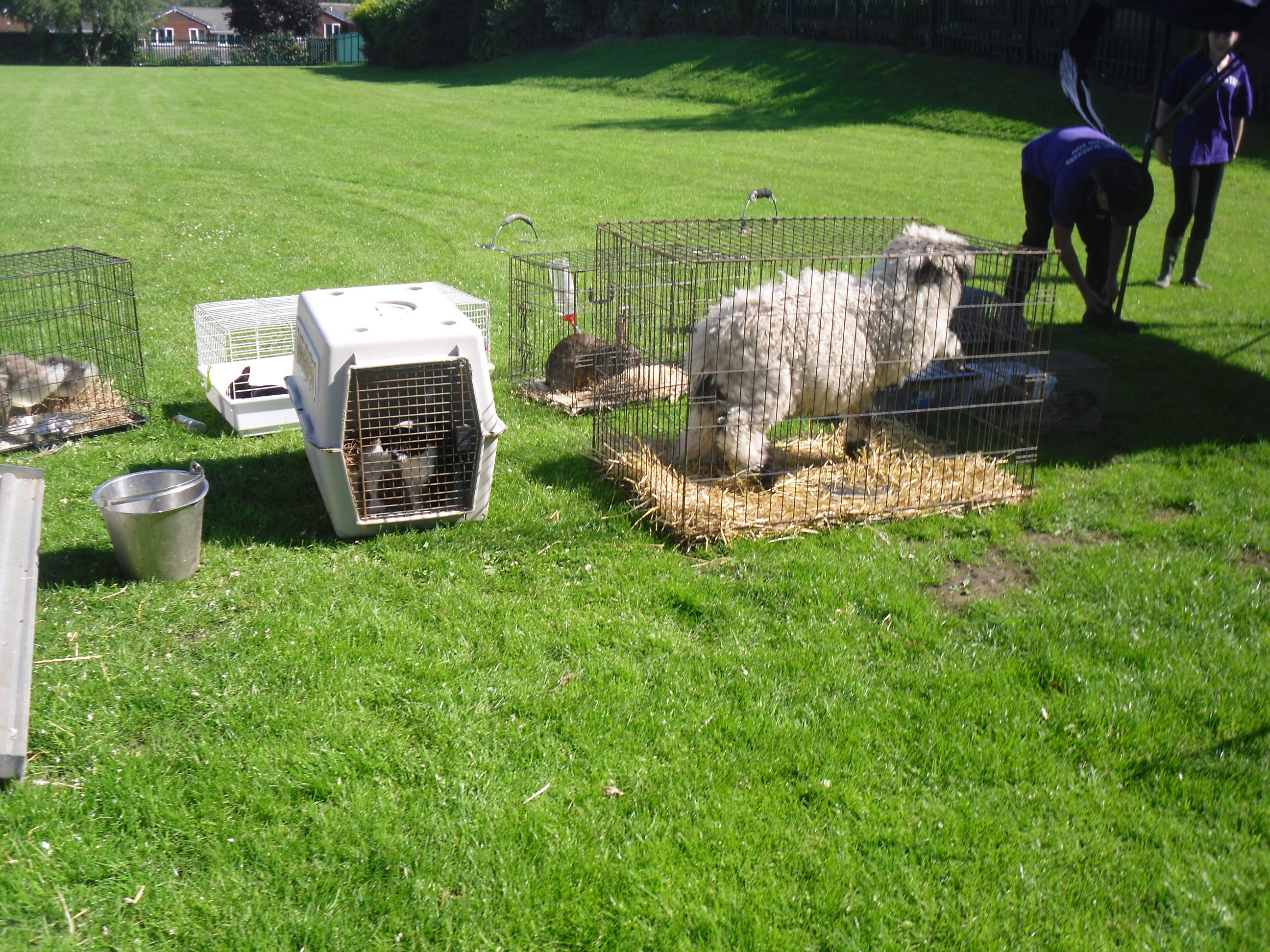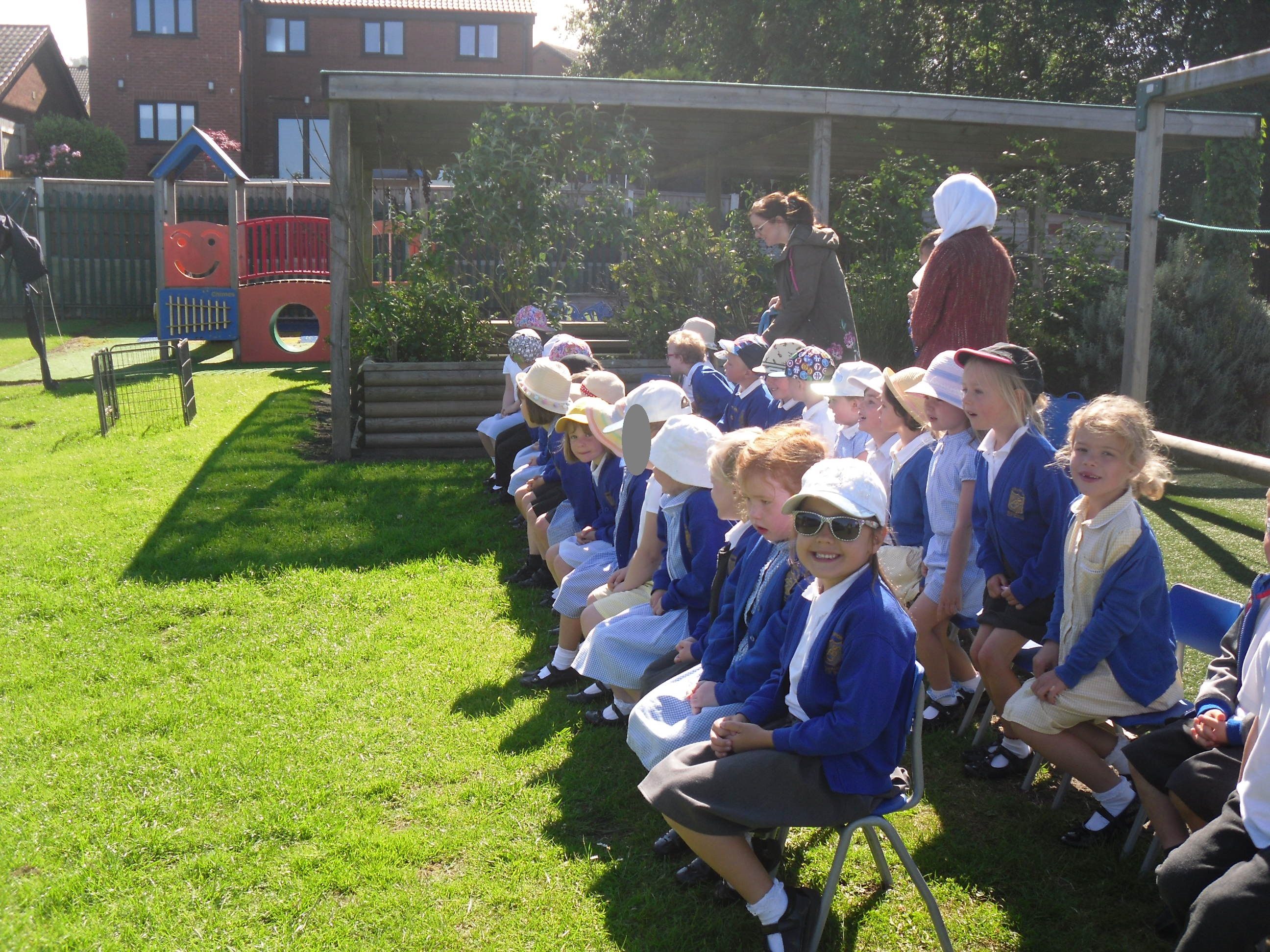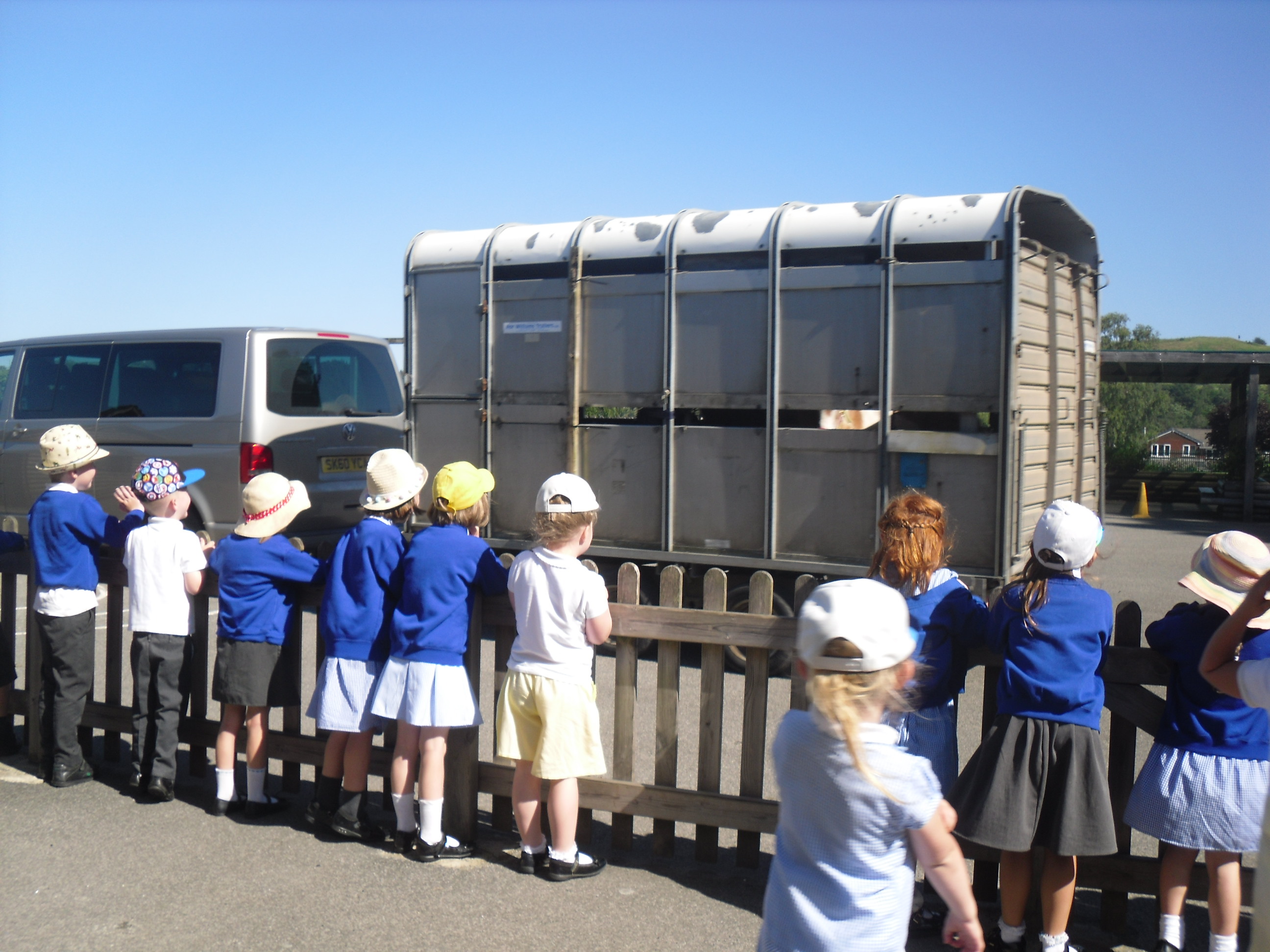 The Reception Farm Fun Day!
The children in reception really enjoyed learning about all the animals that came to visit Buckstones.  The children had the opportunity to stroke the animals, feed some of the animals and they all had a ride on the pony Alvis.  The children found out interesting things about the animals and they were able to ask and answer questions. 
A big thank you once again to Farmer Terry and his staff at Animal Quackers farm, for such a fun session. 
The children and teachers enjoyed a picnic lunch together and they were super excited when the ice cream van arrived! 
It was such a brilliant day!