Monday 8th June:
We had a very exciting (or should that be 'egg'-citing?!) delivery in school today… ten beautiful eggs!
We are going to look after them and watch them very closely and hopefully they will hatch into little chicks 🤞
Tuesday 9th June:
Today we noticed little tiny cracks had appeared on some of the eggs… it's getting very 'egg'-citing!
Wednesday 10th June:
Today's the day we've been waiting for. Four of our little eggs hatched into little chicks! Watching them hatch was absolutely amazing, we were lucky enough to catch two of them hatching on film, so you can see it at home too 😄
Thursday 11th June:
When we arrived in to school this morning there were eight little chicks! It's amazing to see how much they've changed since yesterday. They have all really fluffed out and they are looking super cute!  We have learnt that the pale yellow ones are male and the darker, orangy ones are female – so we have three males and five females.
Friday 12th June:
The eight little chicks are doing really well. They have moved from the incubator to the brooder box now and seem very at home. They have a heat lamp to keep them warm and lots of food and water.  Sadly the two remaining eggs in the incubator did not hatch – but the farmer did warn us that only 70-80% of eggs hatch – so with our 80% we are feeling very happy! 😊
The weekend:
Over the weekend the chicks went home with Mr Pearson so that they could be well looked after. Mrs Pearson and her family had so much fun with the chicks – they even had a chick olympics and a game of 'chick bingo' – but most importantly of all they had lots of cuddles!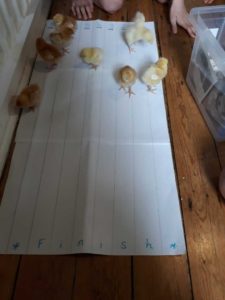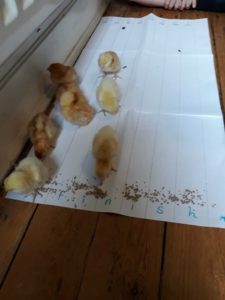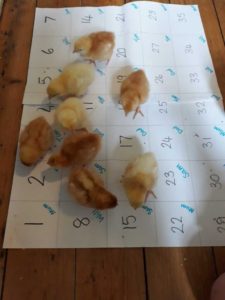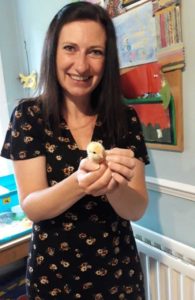 Monday 15th June:
The chicks are back in school after their weekend away. They are impressing everyone with how much they've grown and are happy to have lots of strokes and cuddles.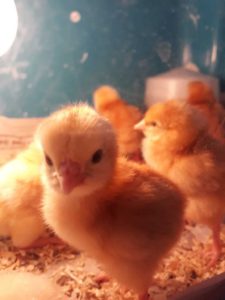 Mrs Kulczycki and Mrs Joyce were very lucky to have a cuddle today.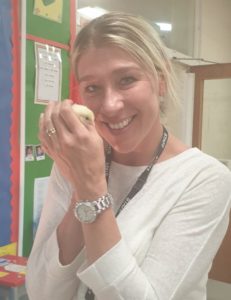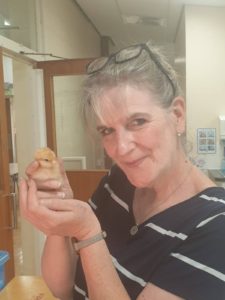 Tuesday 16th June:
The chicks are growing up and their feathers on their wings are really starting to grow now. They are eating lots and they are enjoying lots of cuddles… especially from Miss Healey!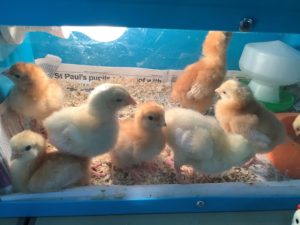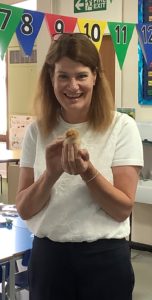 Wednesday 17th June:
The chicks are eating even more and their feathers are really starting to come through. They are beginning to show their different personalities now and giving us lots of entertainment!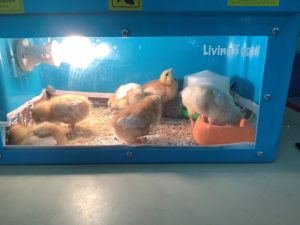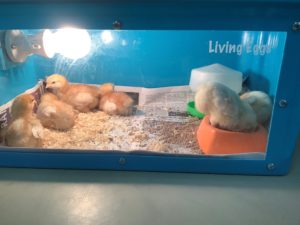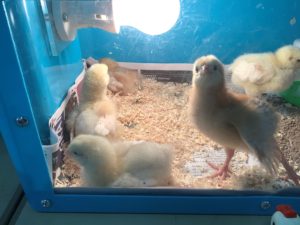 Thursday 18th June:
The chicks are doing really well. Their little tail feathers as well as the feathers on their wings are starting to grow now too, and they are trying to fly! They are becoming more confident and cheeky every day and they are so fascinating to watch!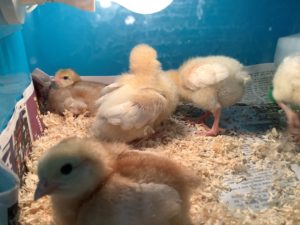 Friday 19th June:
Today's the day! Our beautiful chicks have grown up and they're ready to fly the nest! It's been AMAZING to watch them grow over the last nine days and although we are feeling very sad to be saying farewell, we couldn't be happier to know that they are going to a really perfect home where they will be very loved and have everything they could ever wish for. Thank you to the wonderful Barry family for giving our little chicks a perfect home, we know they are going to be very happy with you 😊🐥🐥🐥🐥🐥🐥🐥🐥😊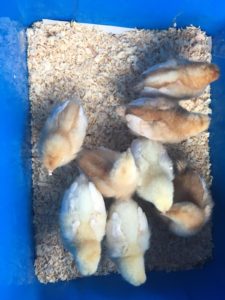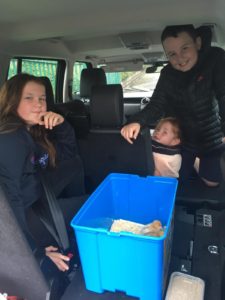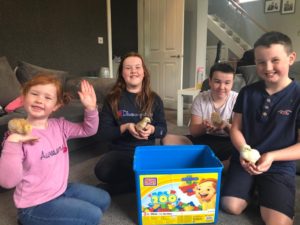 Friday 26th June:
Our chicks have been at their new home for one whole week now. They are very happy and we love getting chick updates to share with you all!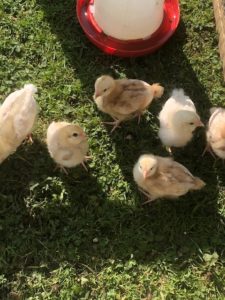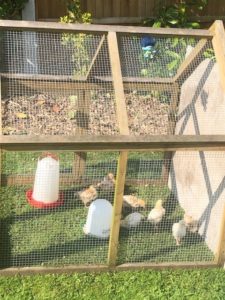 Saturday 17th July:
Wow! Just look at our beautiful little chicks now! They are growing up so much and living their best life with the Barry family 🙂
I think it's amazing to see how different the white males look compared to the brown females?!